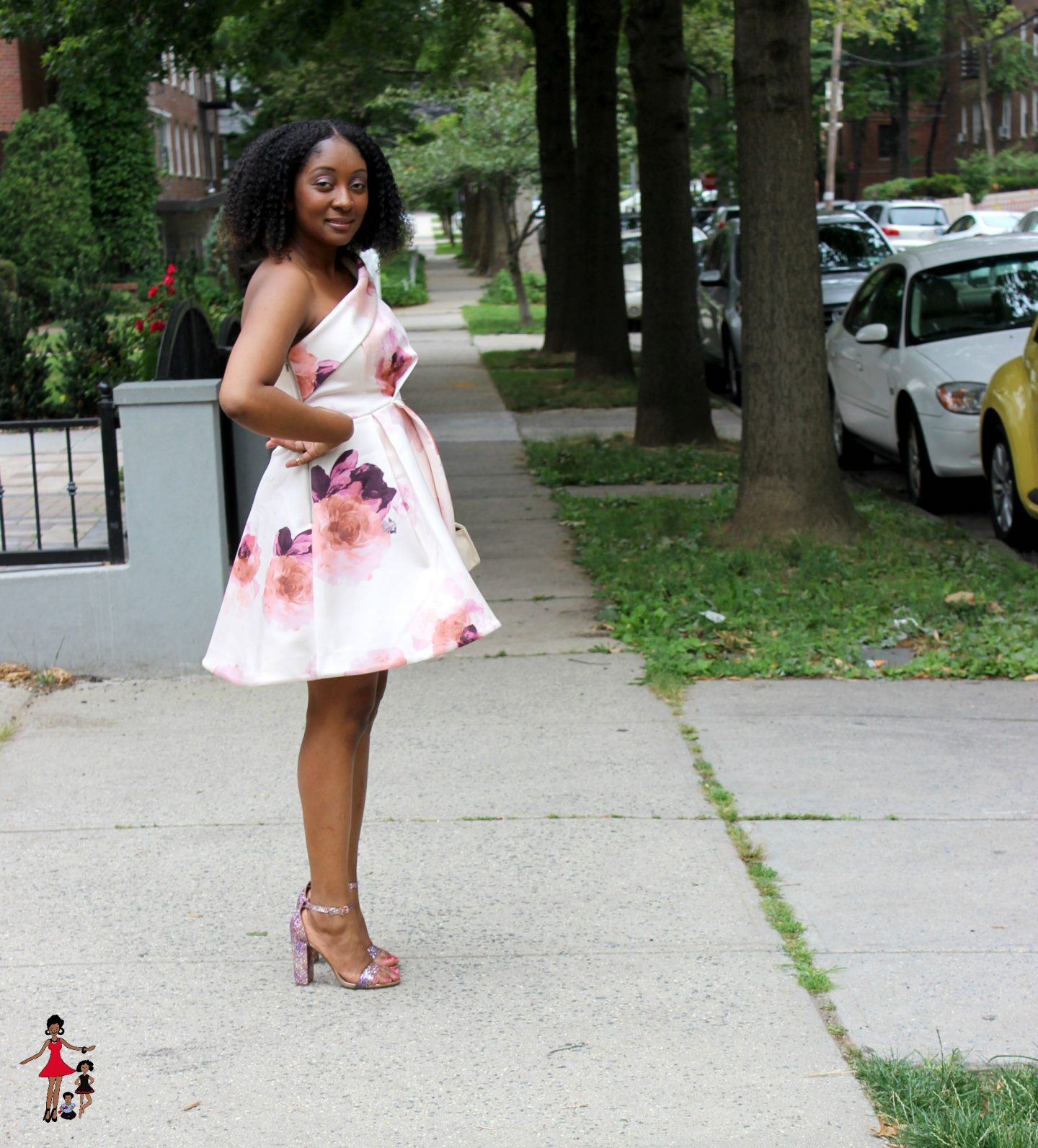 It's wedding season and who doesn't love witnessing love? One of my friends had a beautiful garden wedding last week here in New York. I shared the dress that I wore on Instagram and some of you messaged me or left comments requesting details on it. Before I share more about my dress and amazing glitter shoes, I must say that finding a dress to wear to a wedding was harder than I imagined. I didn't want to be overdressed or underdressed, I wanted the perfect colors for a garden wedding and most of all I wanted a dress that wasn't backless, formfitting, or showed too much cleavage. Those requirements basically eliminated just about 80% of the options I saw and most of the ones left were just not my taste.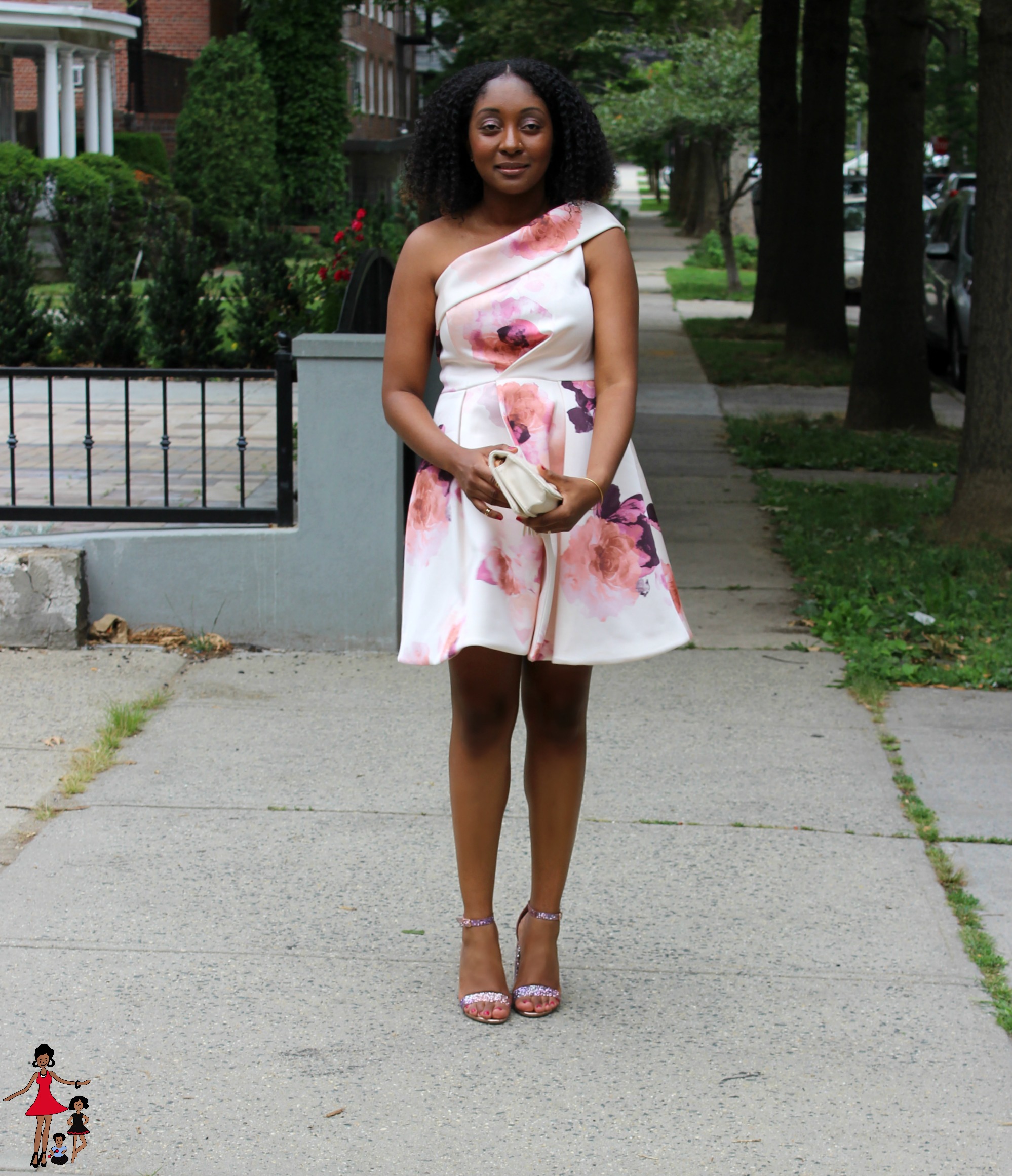 I searched online and at brick and mortar stores until only two weeks before my friend's big day.  I finally came across this darling cold shoulder dress. What caught my interest most about this dress is the shape of it. Most of you have probably realized by now that I love A-line dresses and skirts. I find that this style fits my body shape really well and that I always feel really glamorous and comfortable in them.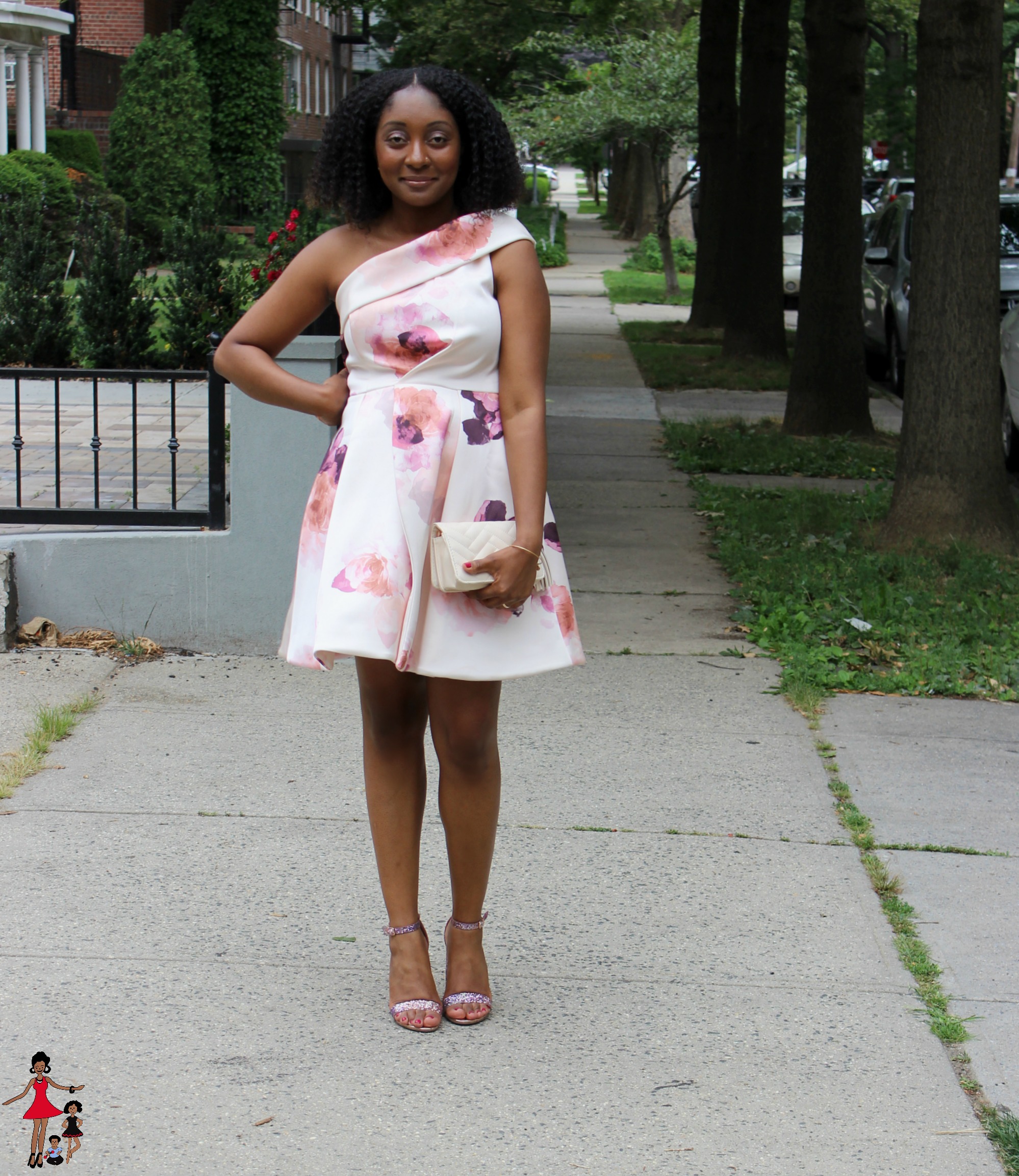 The cold shoulder gave the style a fresh and modern feel while the flowers made it perfect for a garden wedding. Feel free to invite me to an event where I can rock this dress again because it's so necessary 🙂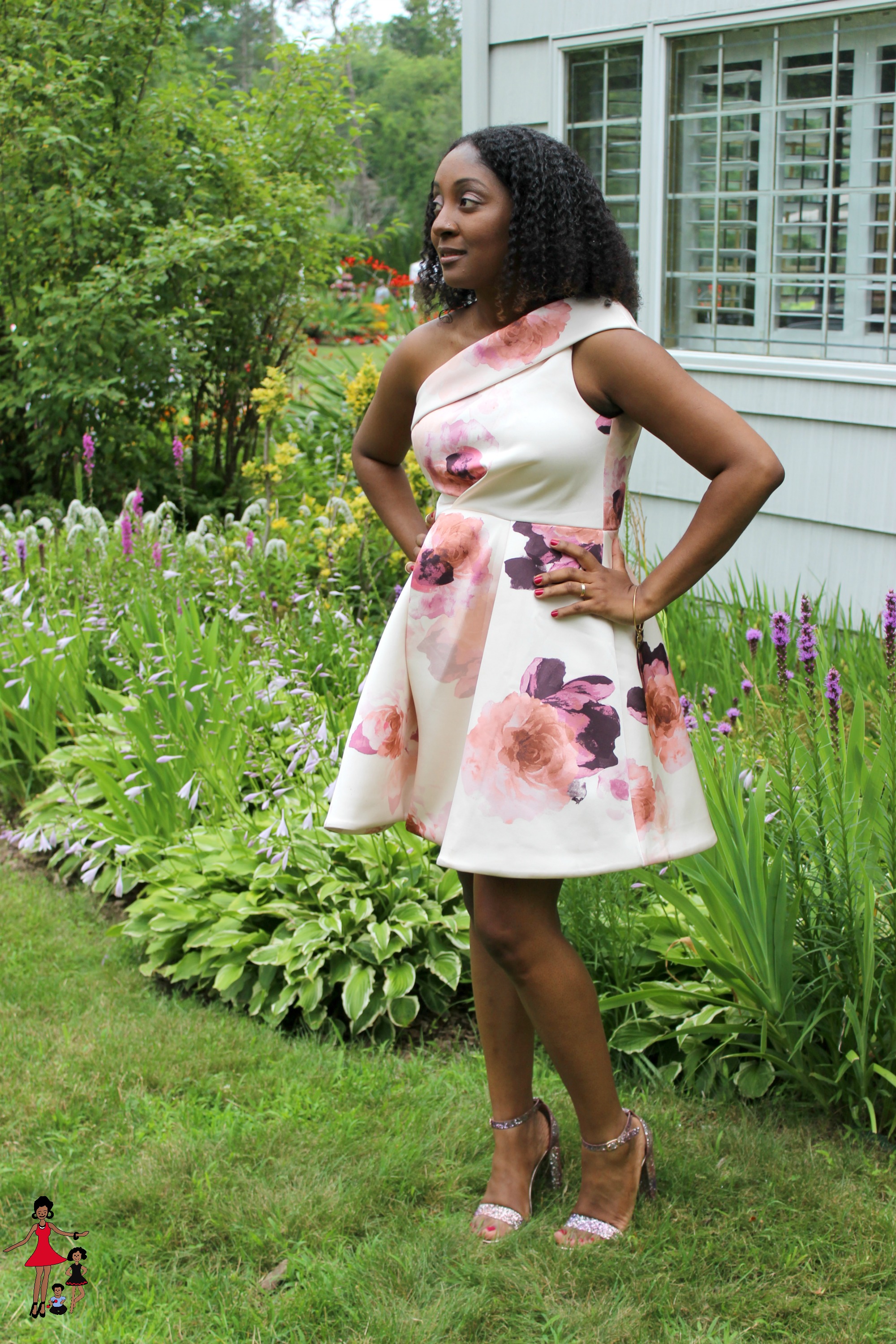 As for as my shoes, they are glitter and oh-so-beautiful! You guys will have to forgive me since I plan on wearing them really often. They can be dressed up or down and I can't wait to pair them with some destroyed boyfriend jeans.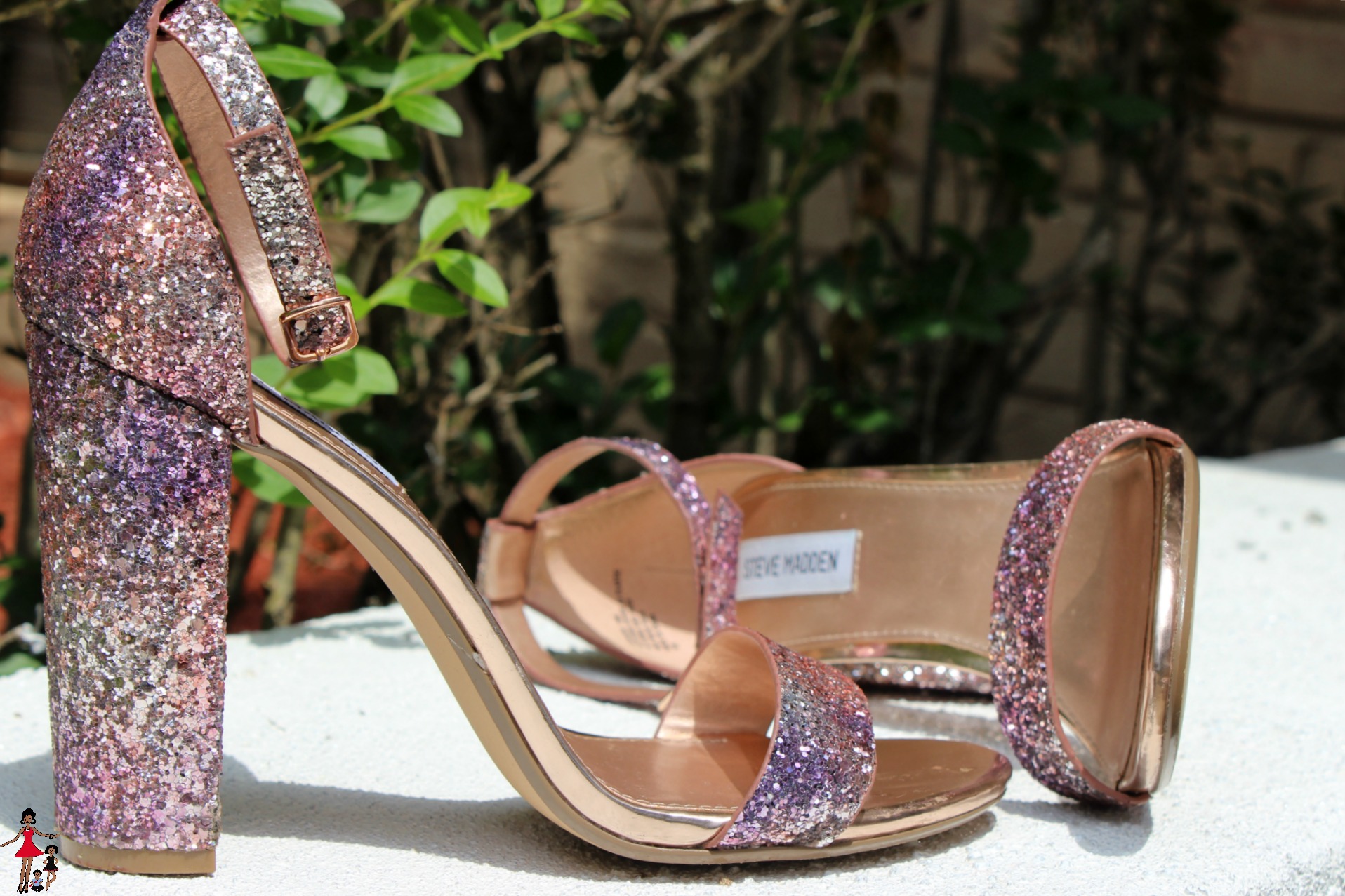 Shop the look here:
Dress, Same dress in alternative color, Similar, Similar, 
Bag
Are you attending any weddings this season?