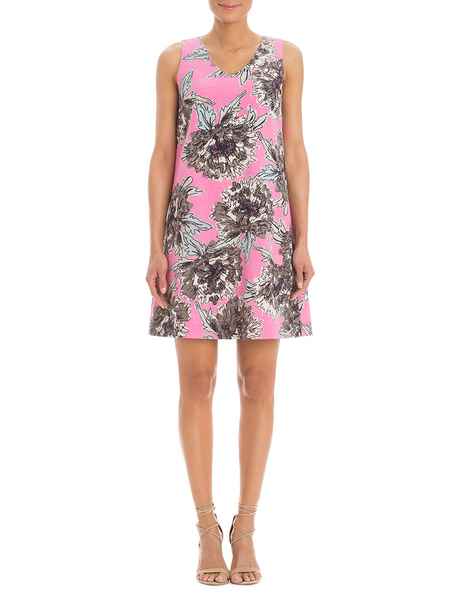 Check out this fabulous online store, NIC+ZOE that I recently discovered in this sponsored post!
So earlier this week, I mentioned that while on the hunt for a dress to wear to my friend's wedding I searched high and low to find an appropriate dress. In the process, I discovered some really cool stores with comfortable stylish clothes for moms to look great on a daily basis. I really wanted to share NIC + ZOE  in particular because their clothing is designed for women who want to be comfortable yet chic. Outfits that will make you look and feel good  while "momming"— which shouldn't be a surprise since NIC+ZOE was created by a mom. What I LOVE most is that their pieces timeless and you can wear them year after year without worrying about the trends.
You have to take a look at NIC+ ZOE website yourself to view their full fabulous collection but I had to share some of my favorites pieces.

It's no secret that I LOVE denim clothing so I fell head over heels in love with this flattering denim tunic dress.  Personally, I would pair this with white chucks or gladiator sandals with a bright bag to add a pop of color.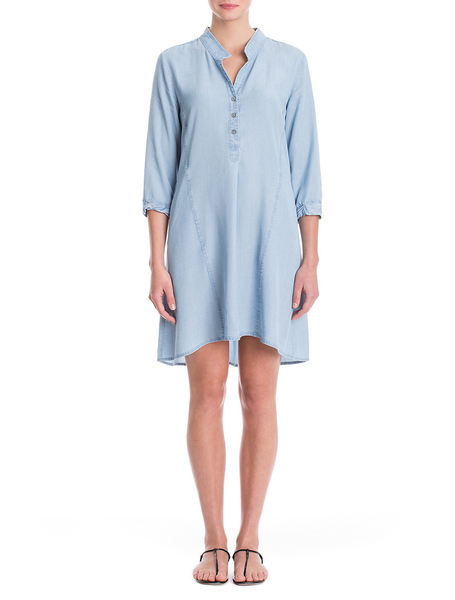 The truth is the denim tunic have some competition for my heart from this relaxed A line dark denim dress. I love the keyhole neckline so you can show off just a little hint of skin. This is the type of dress that you can rock for almost any occasion from summer work days, BBQs or just hanging out with your family.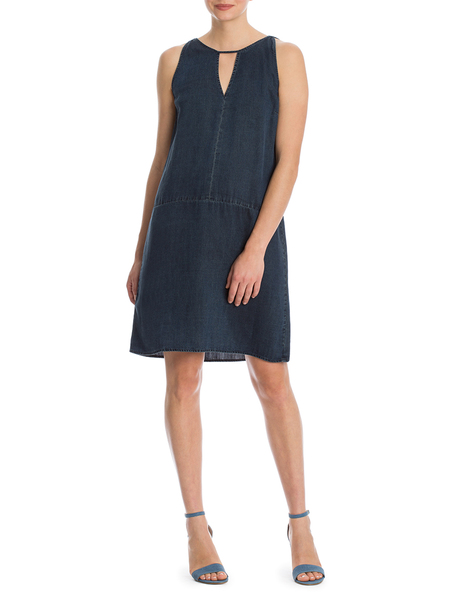 Every woman needs to have a beautiful maxi skirt in her closet. I think it's my Caribbean roots but I am always attracted to maxi skirts of blue and green palettes. This breezy maxi shirt has a gorgeous hand painted print and is sassy with slits on the sides. Oh and this skirt has pockets, who doesn't love pockets. I am going to the Caribbean this fall and this skirt will be perfect for that trip.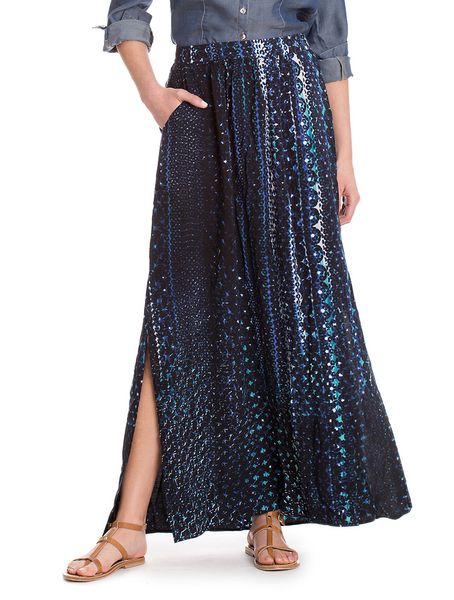 Oh and talking about vacation, this chevron print tunic is everything! The colors, are perfect for a day on the beach or during the summer with white jeans or a light wash denim.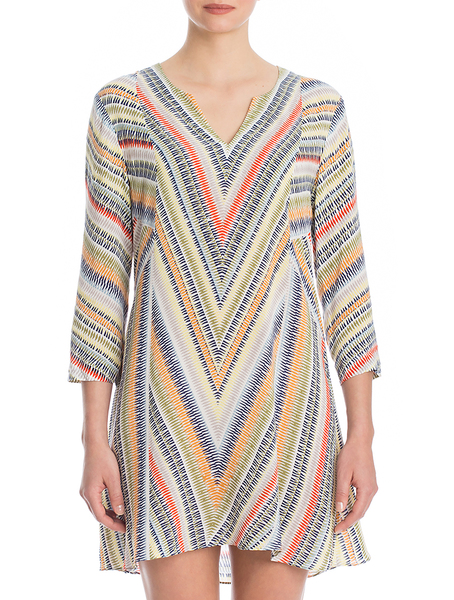 Another favorite is the white draped grid vest that's beyond fabulous! This is a great key wardrobe piece that would add much-needed life to old pieces. One of the things that I love about NIC+ZOE pieces is that they are a really fresh twist on some iconic pieces. This vest while very stylish is a great option for new moms nursing. The shape also compliments the feminine body falling very lightly.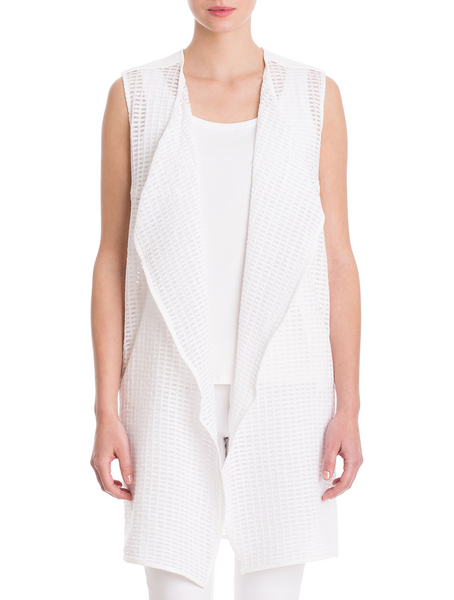 Last but not least, is this beautiful pink floral dress. Another very flattering piece that will look great on just about any mom. The contrast between the flowers and the pink background really allows the design to stand out.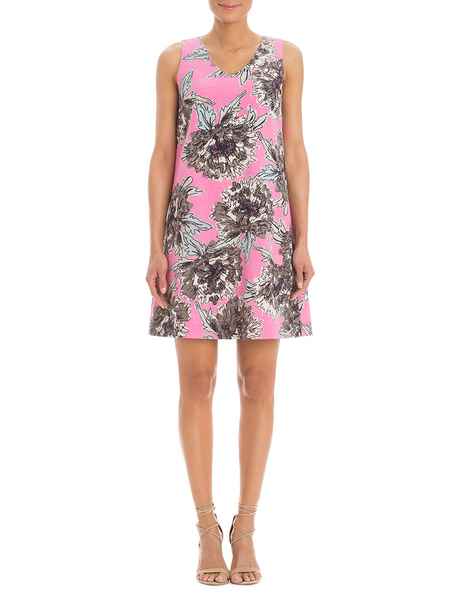 Have you ever shopped at NIC+ZOE? Which of these pieces are your favorites?