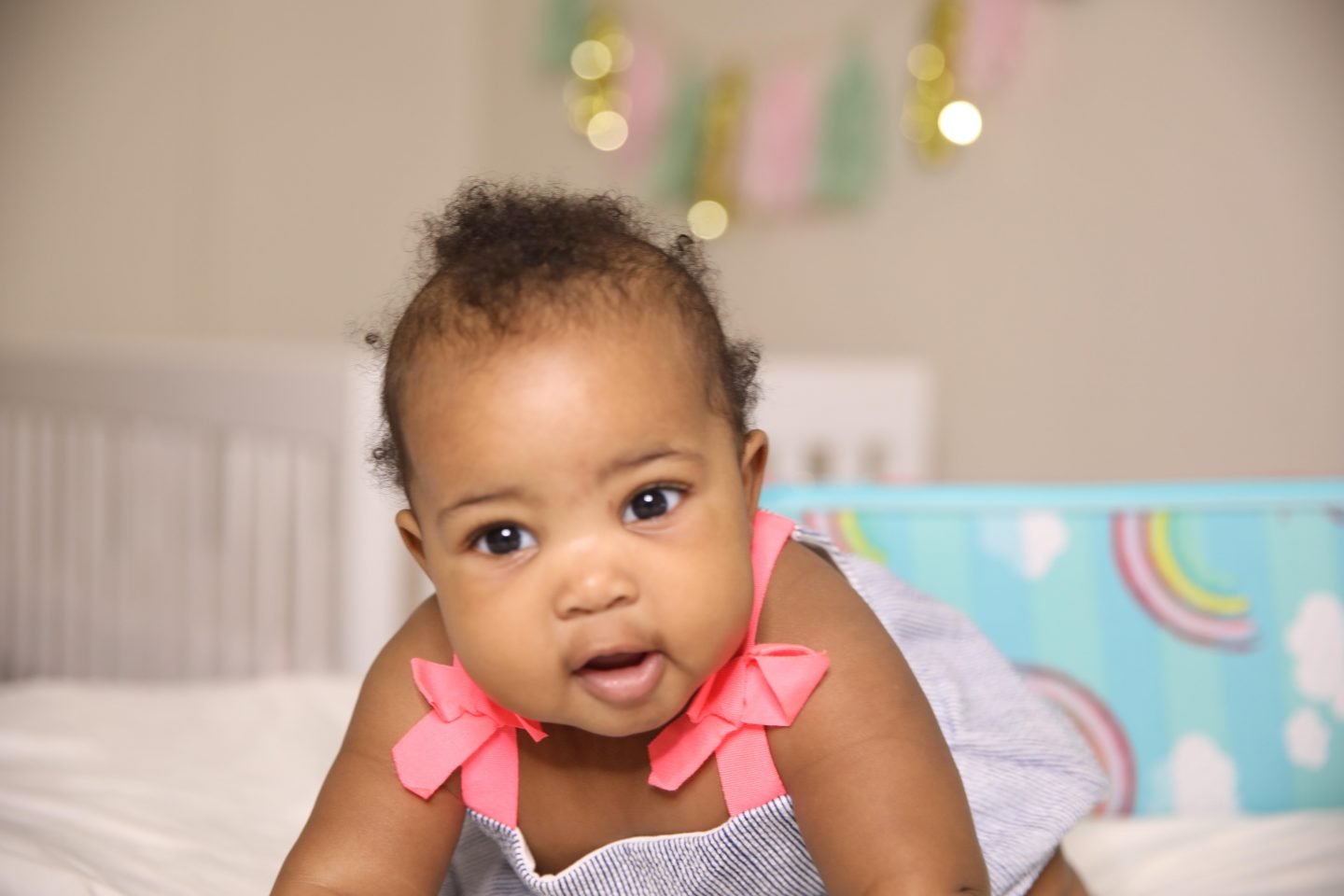 This post is sponsored by BJ's Wholesale Club. All opinions shared are my own. 
I love summer, and I'm overjoyed that it's almost here! The big kids have roughly about two more weeks at school, and then we're free to start our summer adventures. This year, our plans include a local bucket list to pretend we're tourists around NYC, a Caribbean cruise and a trip to London that we've been planning for years. Since it's the baby's first summer, we're excited to take on these adventures for the first time as a family of five. Having a baby in tow requires a bit more preparation than the big kids, I always joke that the smaller the child the bigger the bag of necessities. I've been traveling with kids for the past seven years; I've made all the mistakes already. I've overpacked in the past and packed too little, and forgot to pack some essentials. I think those experiences taught me what babies need while traveling. So earlier this week, I took a quick trip to BJ's Wholesale Club and stocked up on baby summer travel essentials. It's a relief to have everything she will need so we can focus on family time and not time stressing and shopping. Here are four baby summer travel essentials you might forget to pack:
The right clothes.
I'm sure you're not going to forget to pack clothing for your baby but you might forget to look up the weather and pack for the weather while you're there. For instance, we went to Orlando during the rainy season last summer, it rained during our trip and of course, we didn't have enough appropriate clothing. You don't want your baby to be too hot, cold or wet so pack clothes for the weather. This means sun hats, sleepers, swimwear, etc. – all of which you can find in BJ's apparel section. Also, always pack extra socks, I got her cute socks at BJ's too.
Snacks for baby.
Most of us will grab breastfeeding necessities and formula because we want to ensure our baby is fed but snacks are also important especially when traveling. I like to stick to brands that I trust like Happy Baby Superfood Puffs and Happy Tot Fiber and Protein pouches. When I leave home, I'm not sure if I will find them on the road so I prefer to buy them before my trip.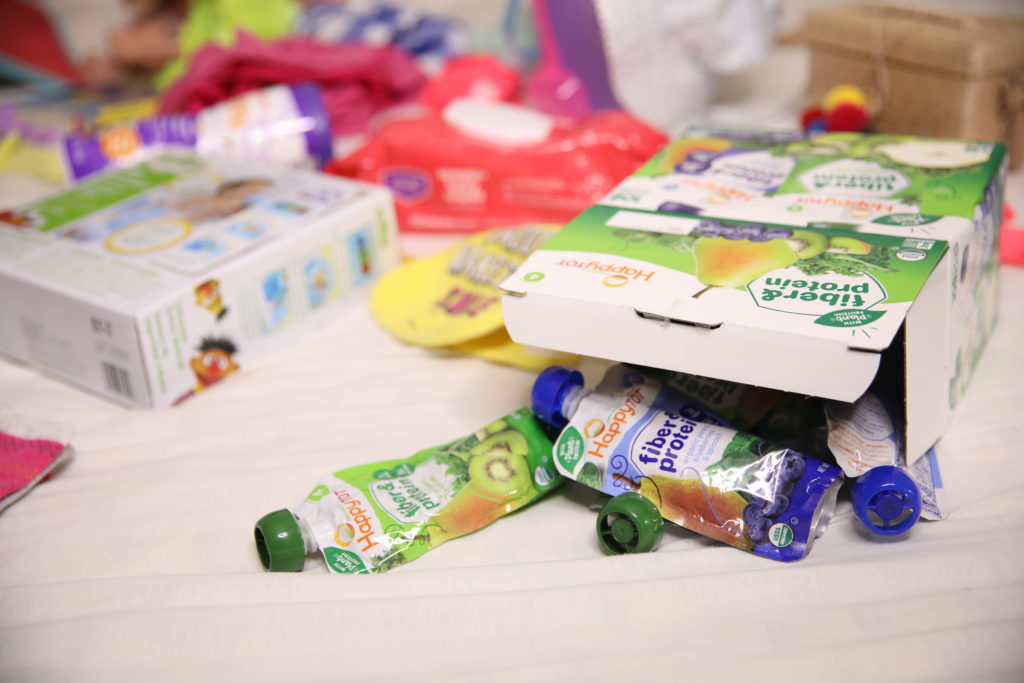 Swim Diapers
I'm sure there is a trip to the pool, water park, sprinklers or beach on your summer list. You're going to need swim diapers for your baby to enjoy any of these. As most parents focus on packing regular diapers, swim diapers are likely to be forgotten at home so add it to the bag you plan to travel with now. I bought Huggies Little Swimmers diapers for the baby at BJ's Wholesale Club, their pricing is great compared to other stores and  we have enough for our summer travels.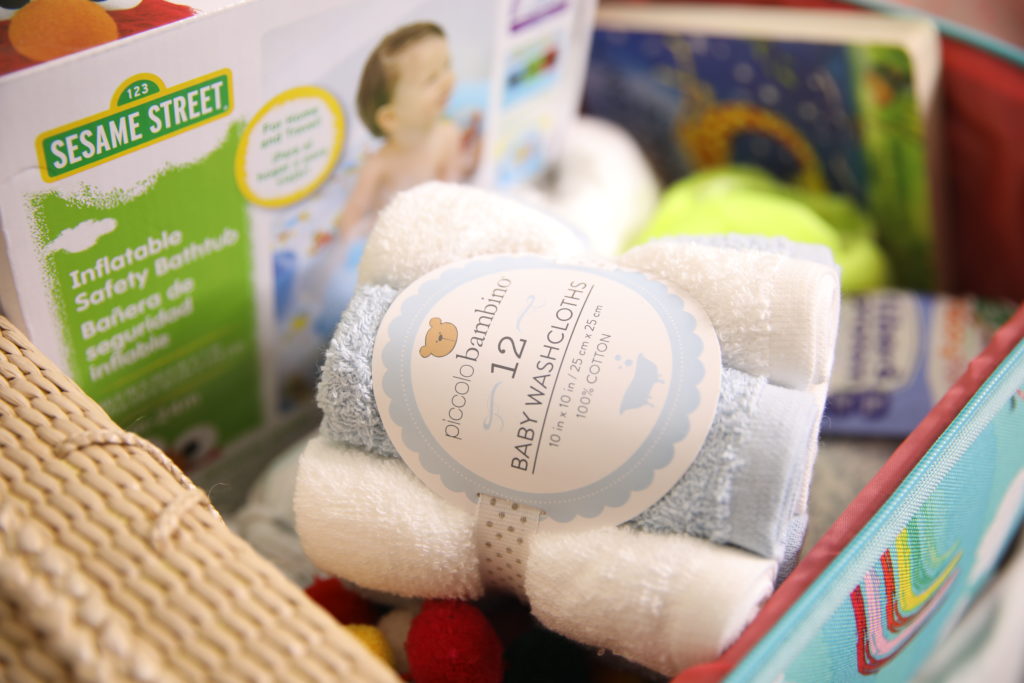 An Inflatable tub
Trying to give your baby a bath without a tub while traveling can be stressful. So this summer, I will be packing the Ginsey Licensed Inflatable Tubs from BJ's so we can comfortably bathe her and we can keep her routine going.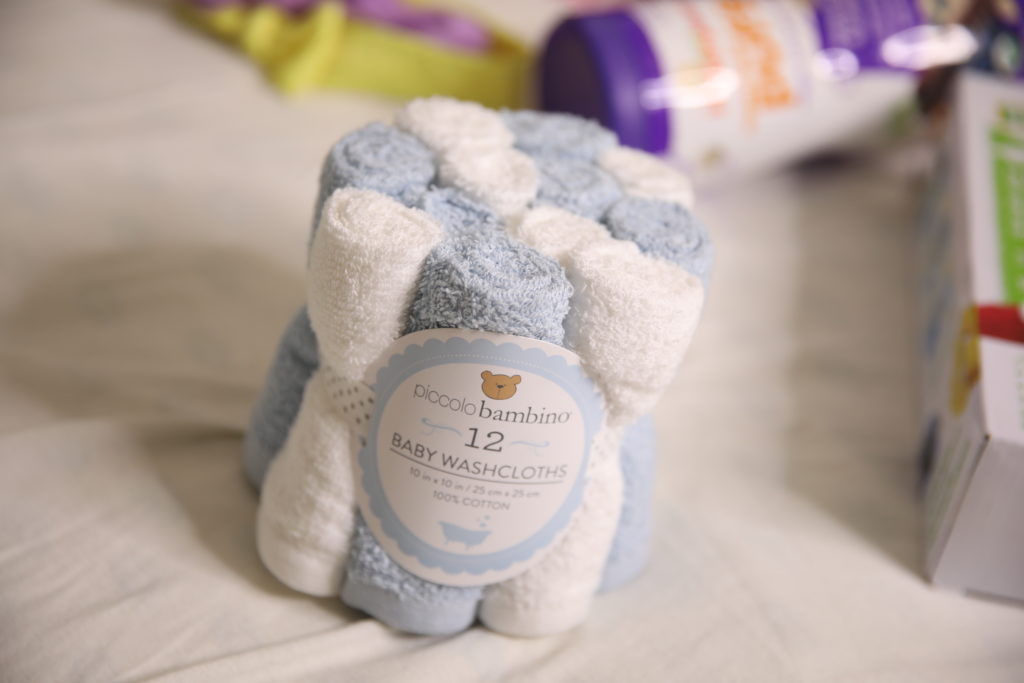 Lots of Washcloths
You could never have too many washcloths for cleaning your little one's hands, face and for bath time. They're an essential you might forget to pack for summer travel but important to keep the baby fresh and clean. I bought the Piccolo Bambino Baby Washcloths because they're soft enough for her delicate skin and they're good quality plus I can get them for an incredible value.
It's such a relief to have everything the baby will need for our family's summer travel around town and internationally. I'm excited about making her first summer an extra special summer, and of course, I will take you all along with us for the ride. If you need to stock up for summer travel with your little ones, head to BJ's to quickly find everything in a convenient one-stop shop and to save money in the process. While checking out last week the lady ahead of me used manufacturers' coupons and BJ's coupons, and she was winning with the savings. Let me know all about your summer travels in the comment section and click here to join BJ's today and you'll receive a $25 gift card for signing up!