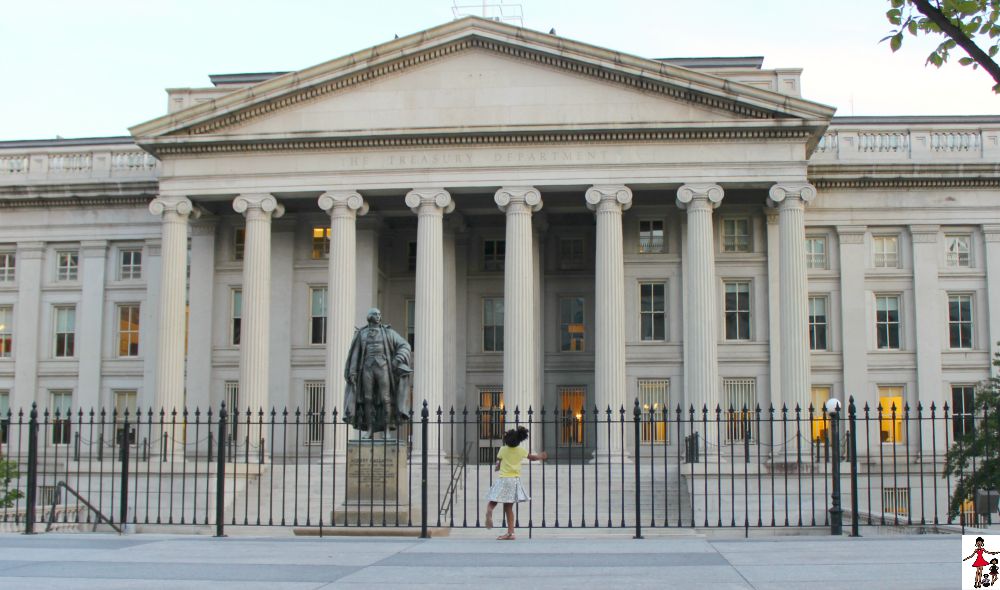 If you follow me on Instagram, Twitter and Facebook you already know that I spent the past weekend in the nation's capital. The last time, I visited Washington, DC my daughter was 1 year and a half old and my son wasn't even a thought yet. Well, my family's grown since then and this time, I did DC with kids. We had a really fun weekend and I wanted to share the fun plus tons of photos as usual 🙂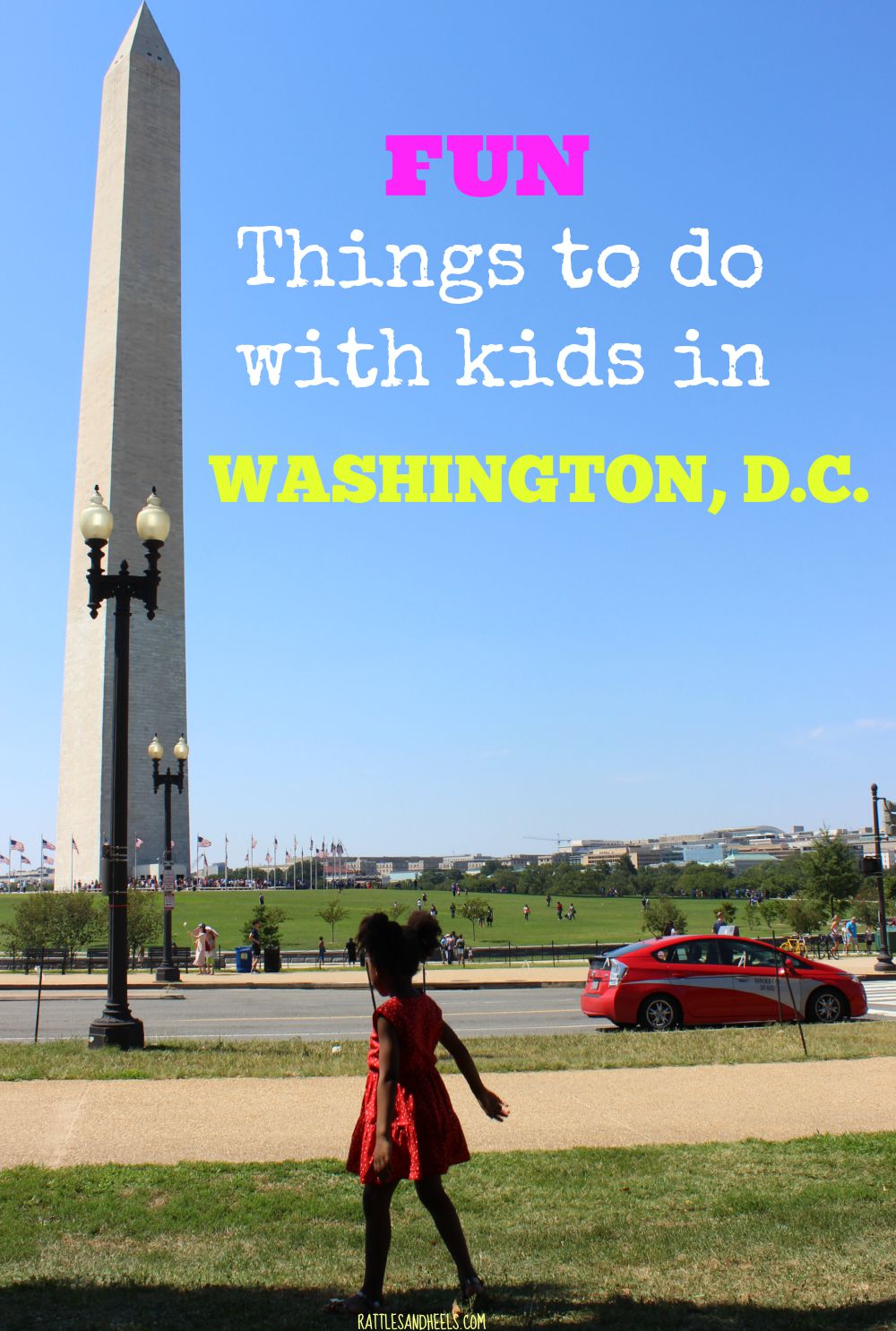 It's no secret that we LOVE to visit museums and I've been excited to explore the Smithsonian museums with my children for quite some time. While it is just impossible to visit all of the Smithsonian museums during one weekend trip to DC, you should pick out the ones that you think will best fit your children's interests. The awesome thing about the Smithsonian Museums is that they all offer free admission so you can visit as many as you want and not worry about it putting a big dent on your pockets.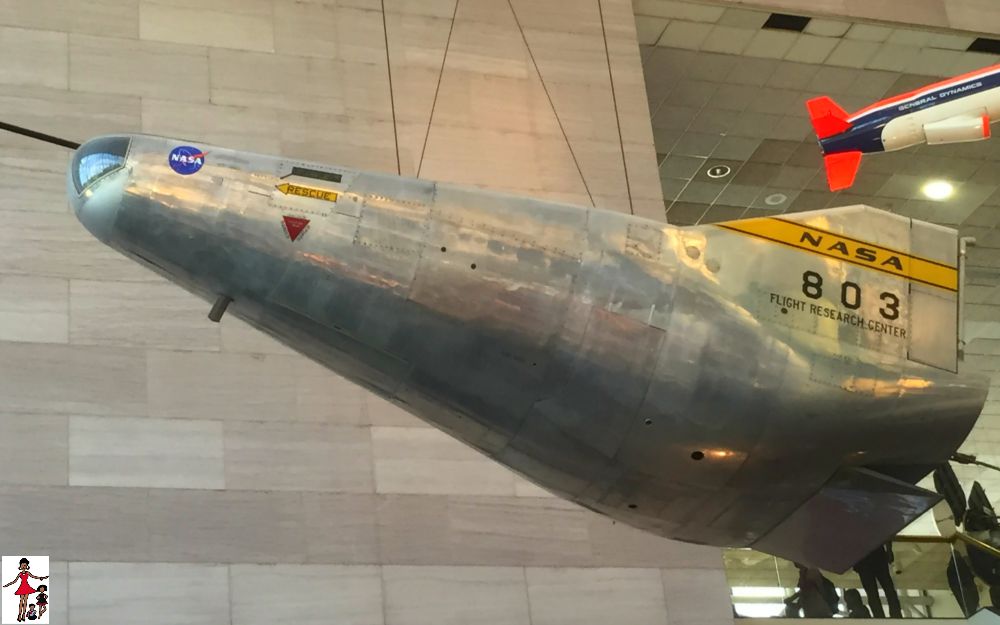 Since birth my son has always been fascinated with airplanes and cars. We have personal videos of him flying toy airplanes since he was 4 months old. You can find him standing at the window yelling "Mama, Airplane! Mama, Airplane!" any given day.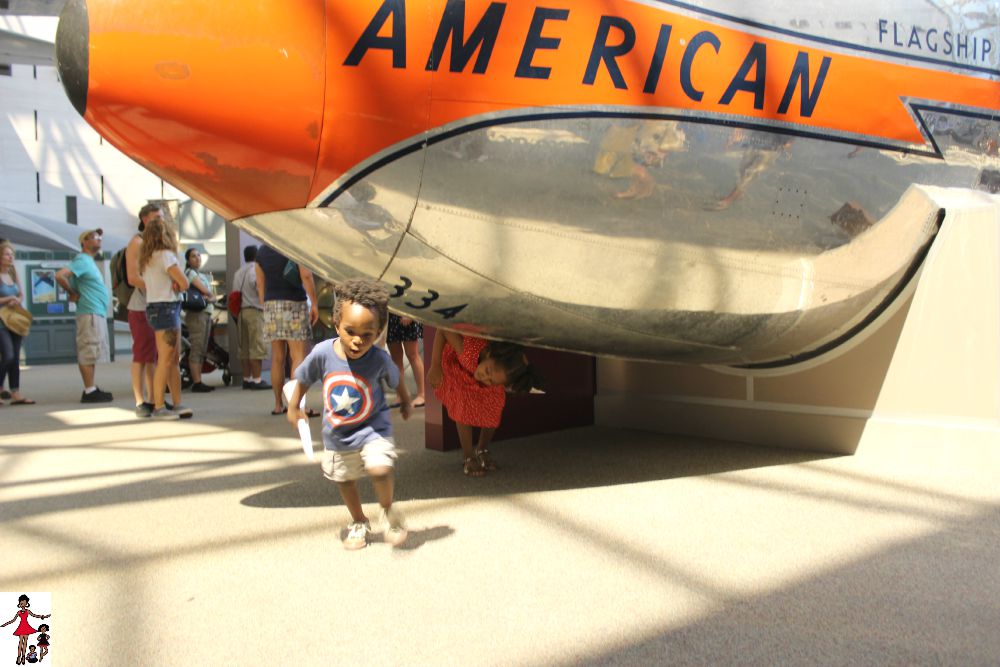 I was saying for a long time that he needs to go The Smithsonian National Air and Space Museum so it was the first place we headed to in DC.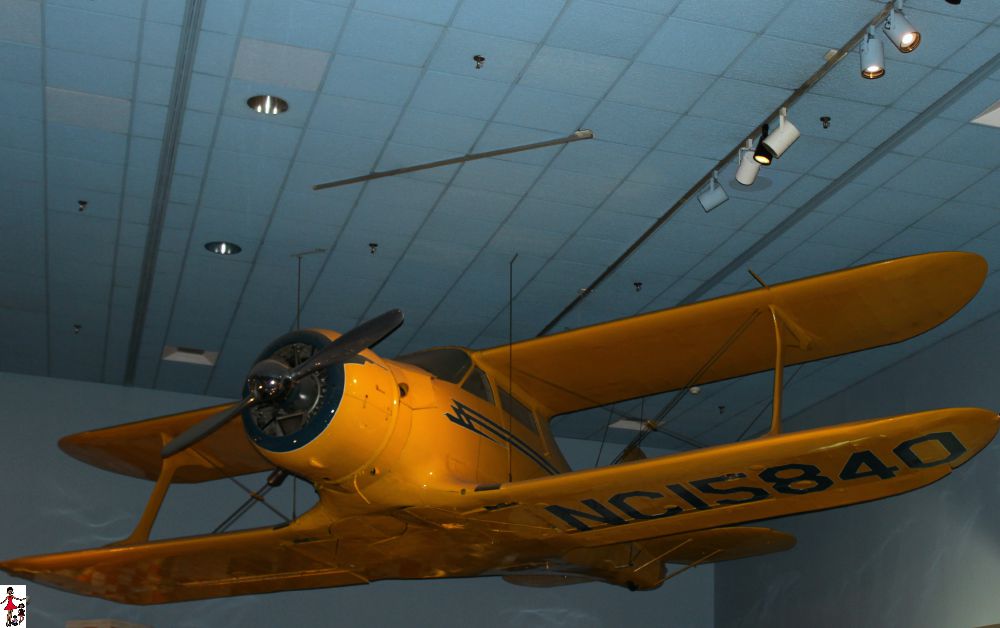 My daughter was just as excited to visit when we checked out the website together.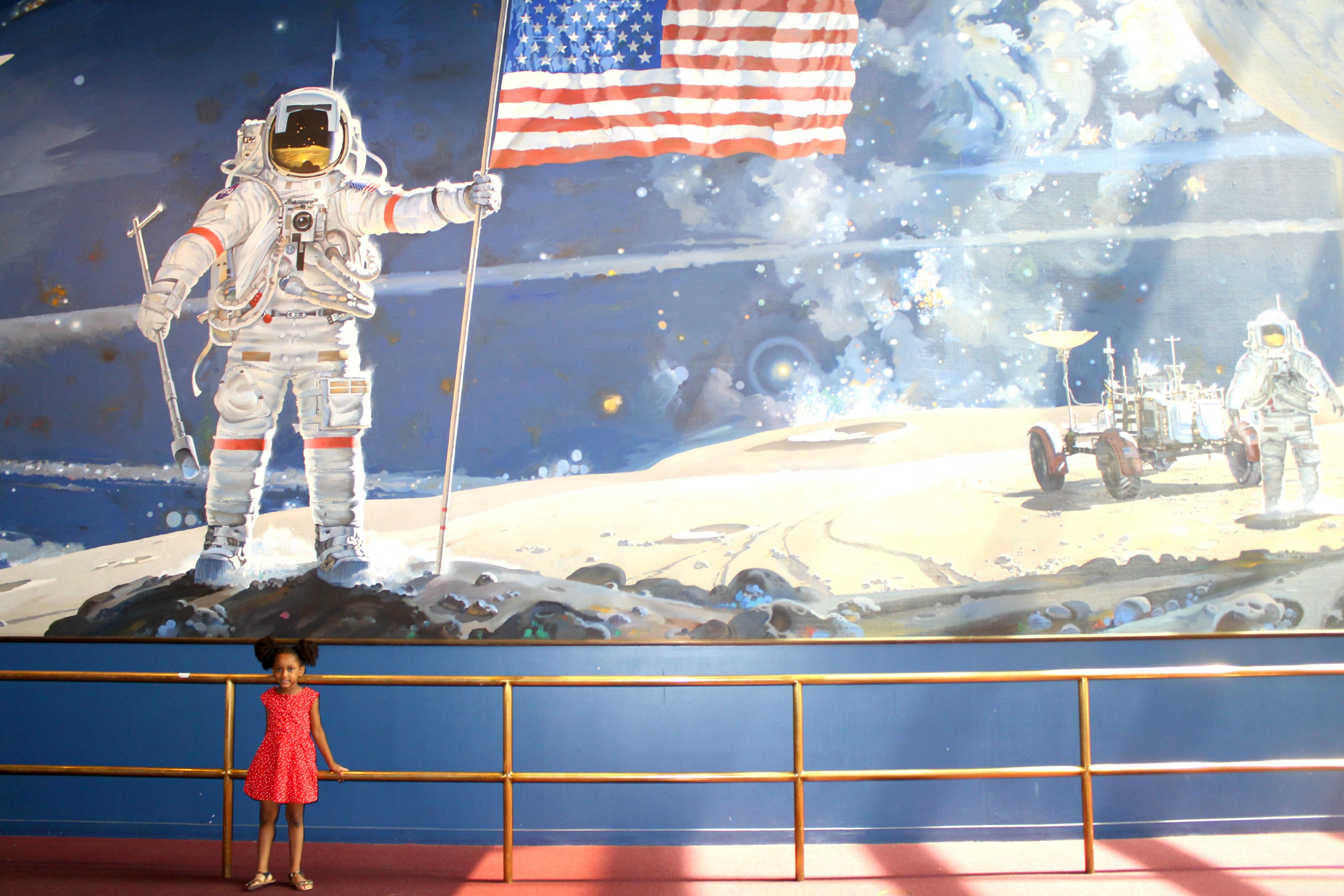 I have to say that this is one of the best museums that I've taken my kids to. It's definitely on my list of favorites for children.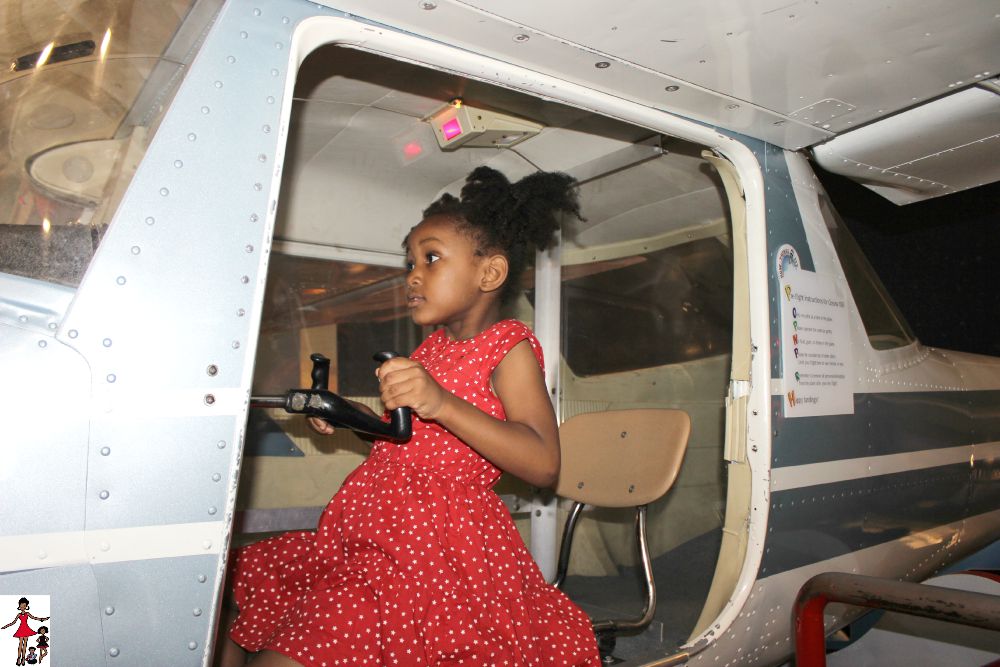 Both of my kids, the two-year-old and almost five-year-old learned so much in the few hours we spent there.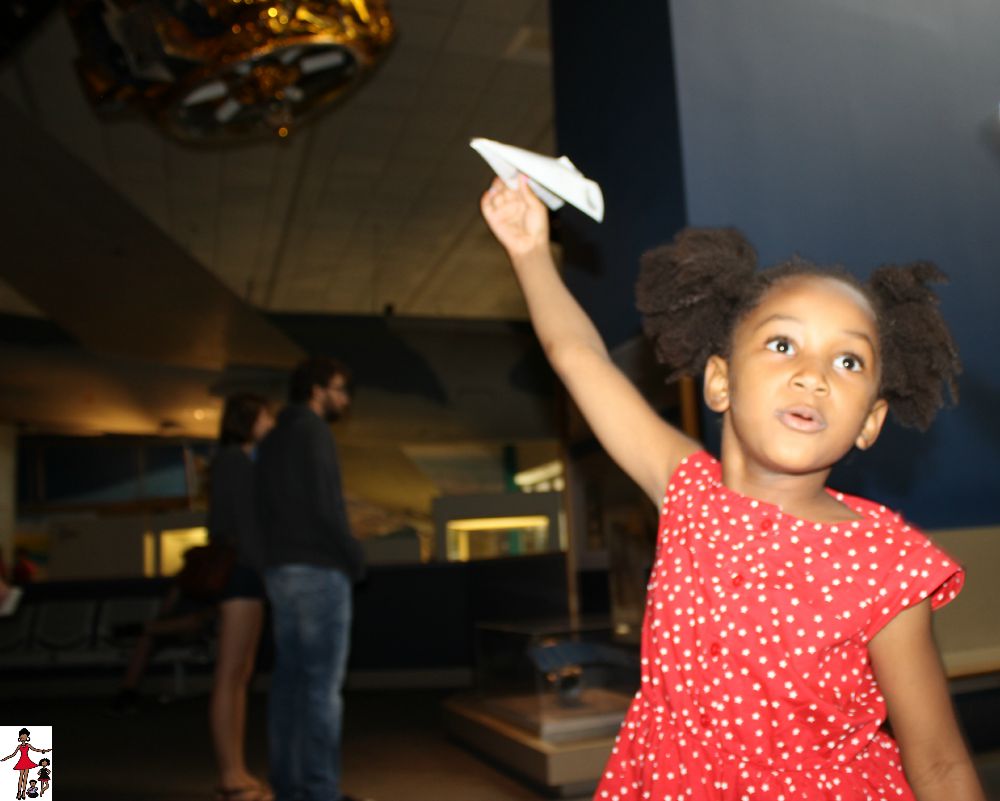 It's a big museum and we were only able to visit a few exhibits before my little guy's nap time kicked in but it was still the highlight of our trip.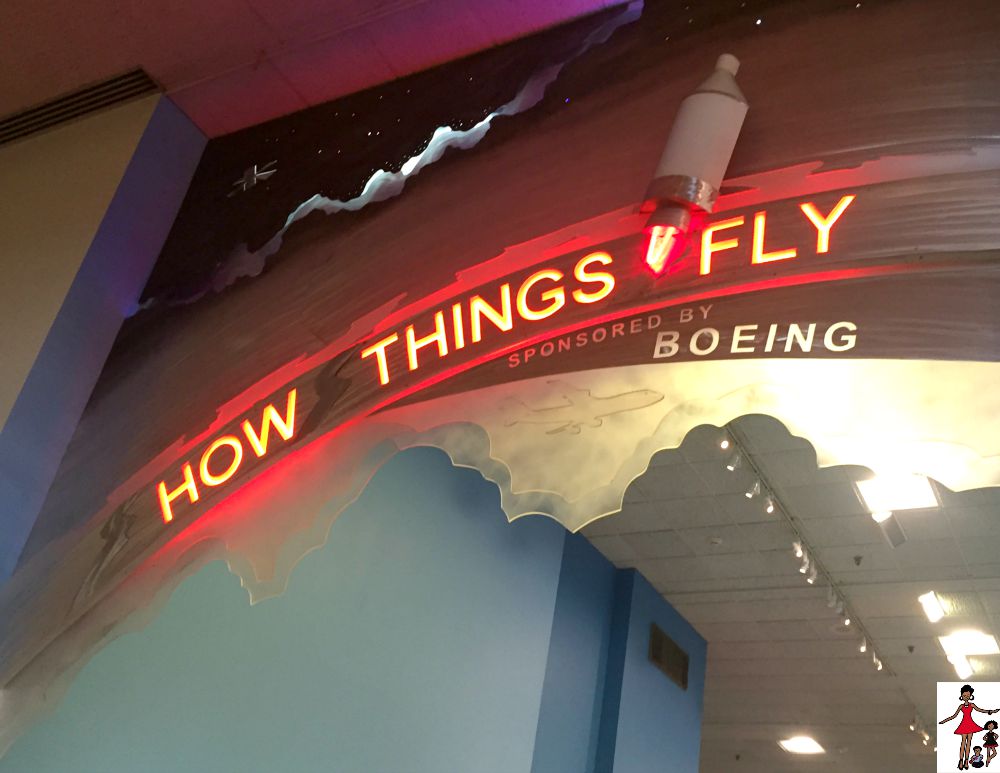 The exhibit How Things Fly is for young kids, but it was very crowded on the day we visited so we didn't get to really enjoy it. 
Next, we went to the Smithsonian Institution Building also known as "The Castle" that my daughter wanted to check it out.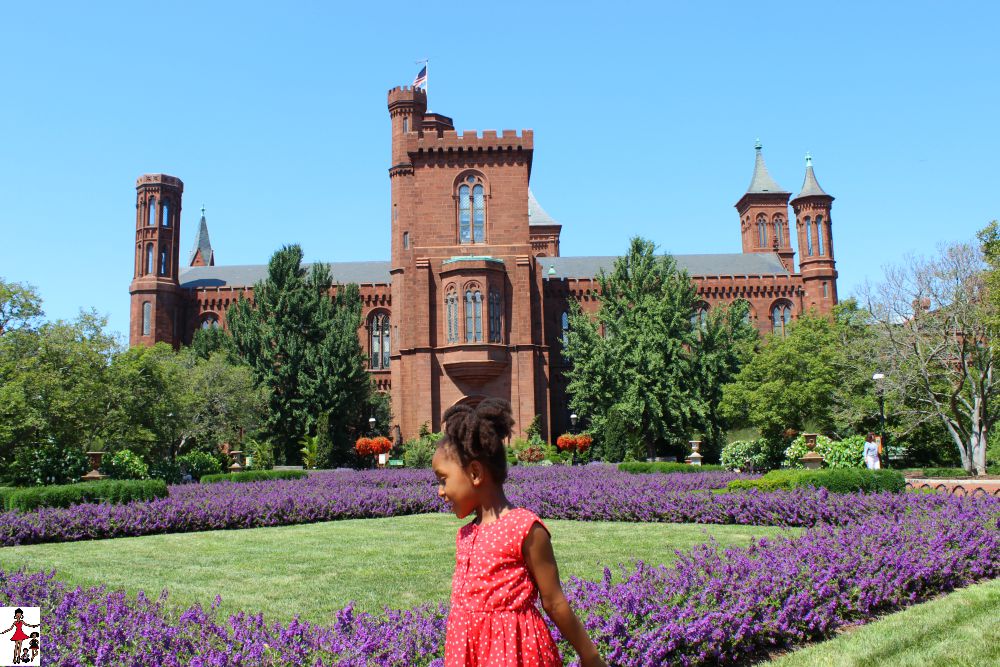 The minute we walked through the gates she fell in love with the beautiful garden, we took a few minutes to check out some of the beautiful plants on display.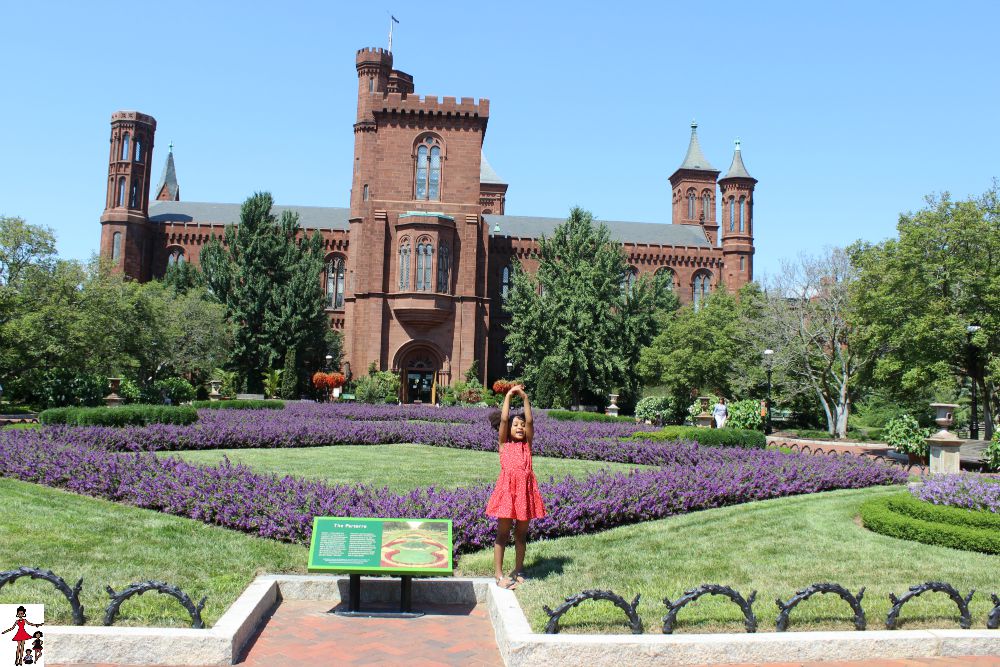 We were hungry by this point so we decided to have lunch and a snack at the castle's cafe. We had their chicken salad sandwich which was amazingly delicious and then I treated the kids to ice pops for snacks since it was really hot.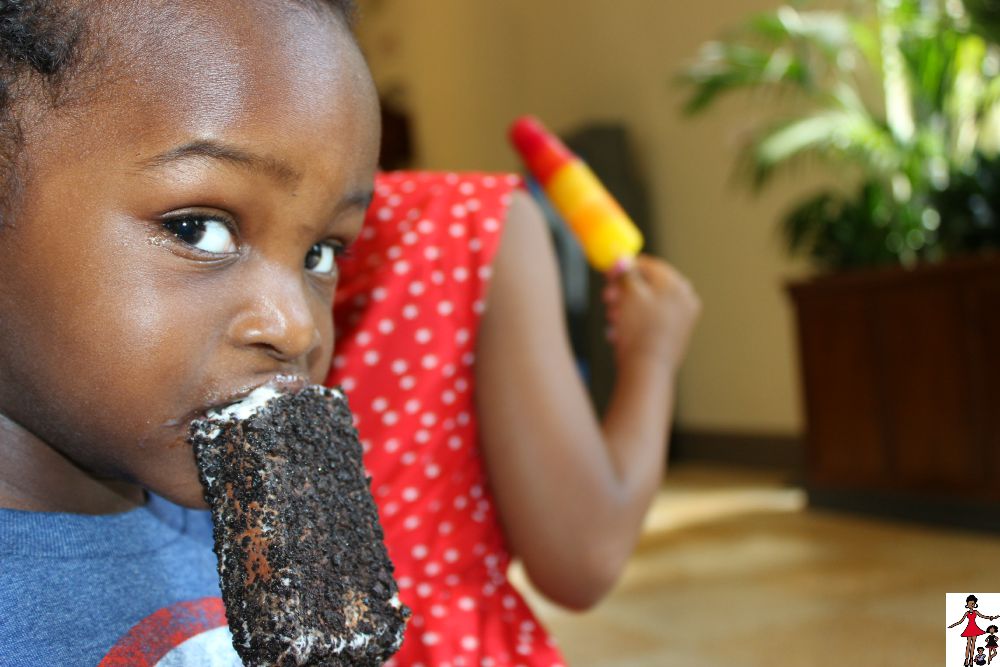 The National Museum of African Art is located next to the Smithsonian Institution Building. I really wanted to visit, but the kids needed to rest so we headed back to our hotel.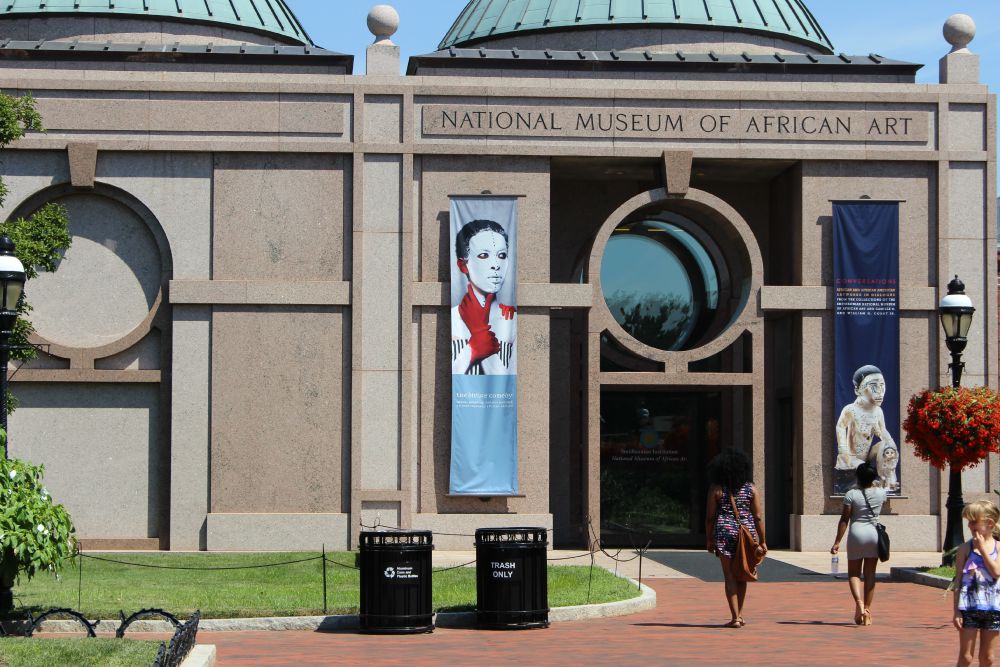 The Washington Monument was on our way back to our hotel, we stopped and check it out really quickly.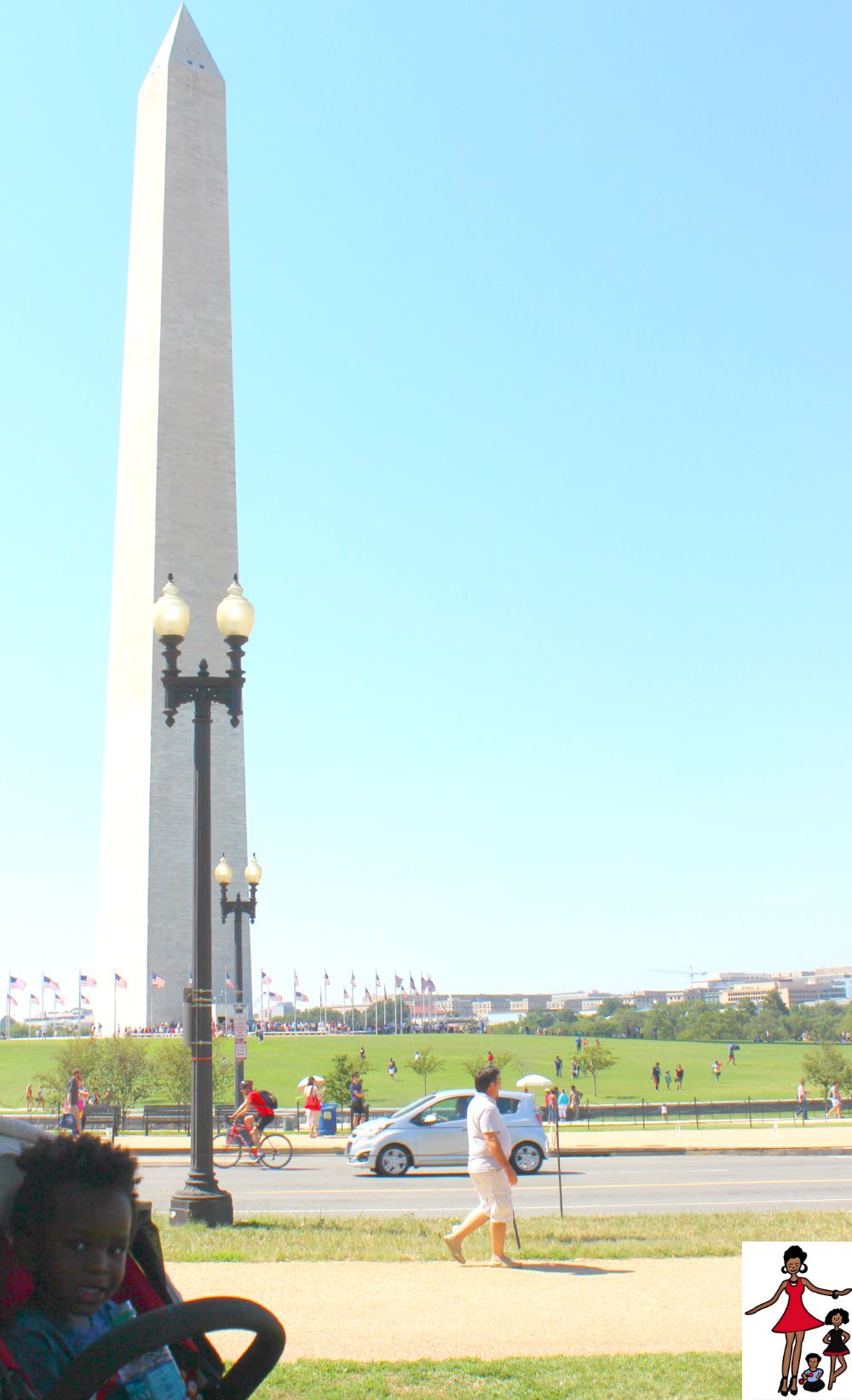 Once the kids were rested, we ventured out for an evening stroll to do some more sightseeing.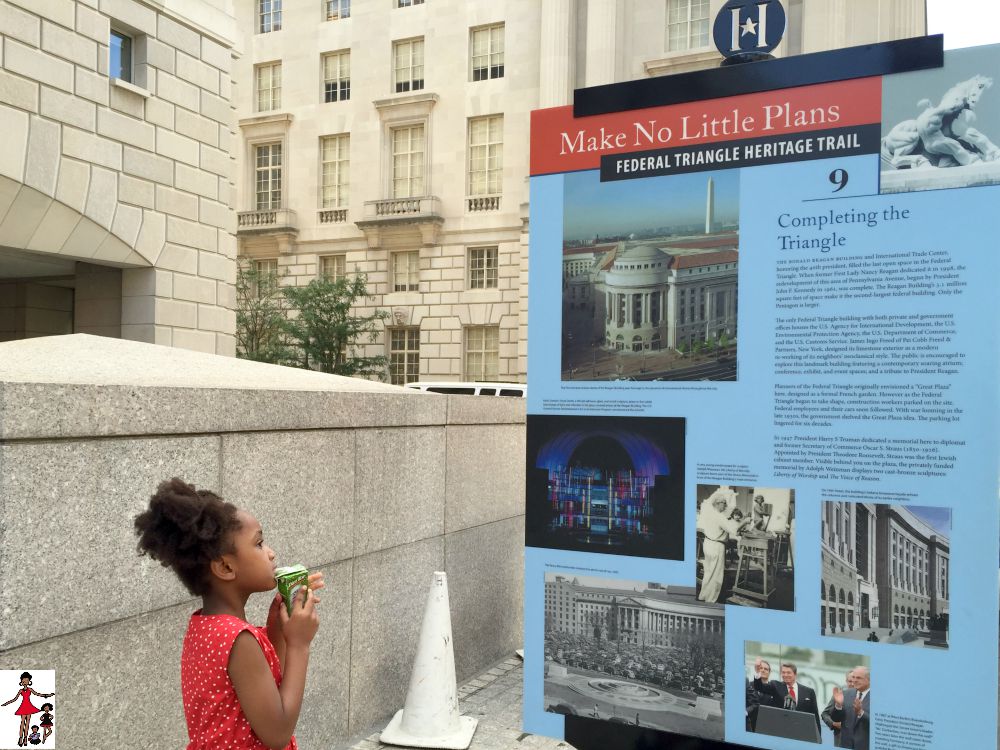 The Princess Fairy loves architecture as much as her mommy so we had a blast checking out the ancient Greek and Roman inspired architecture.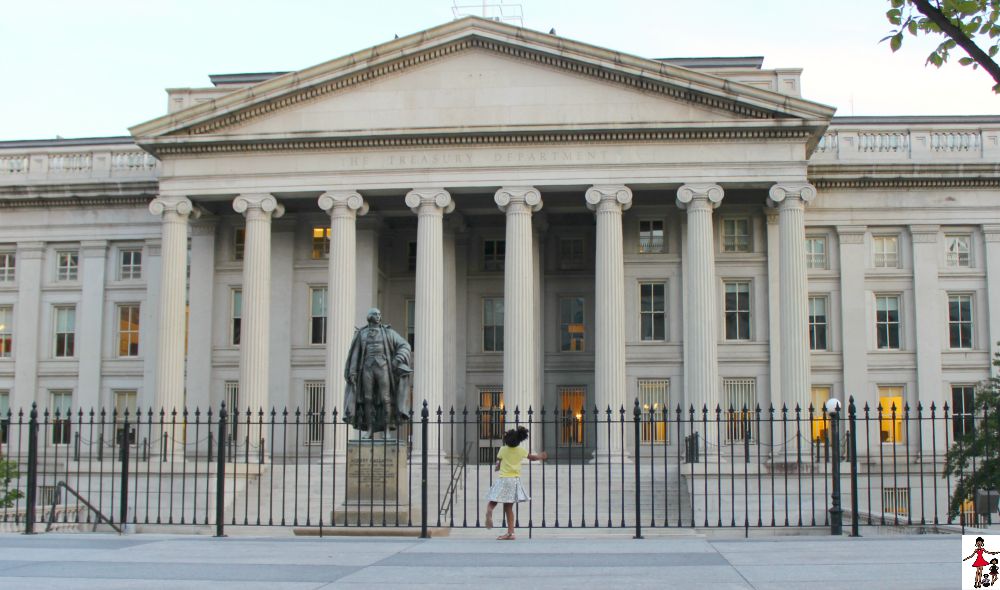 We even went over to the White House which was only a few blocks from our hotel.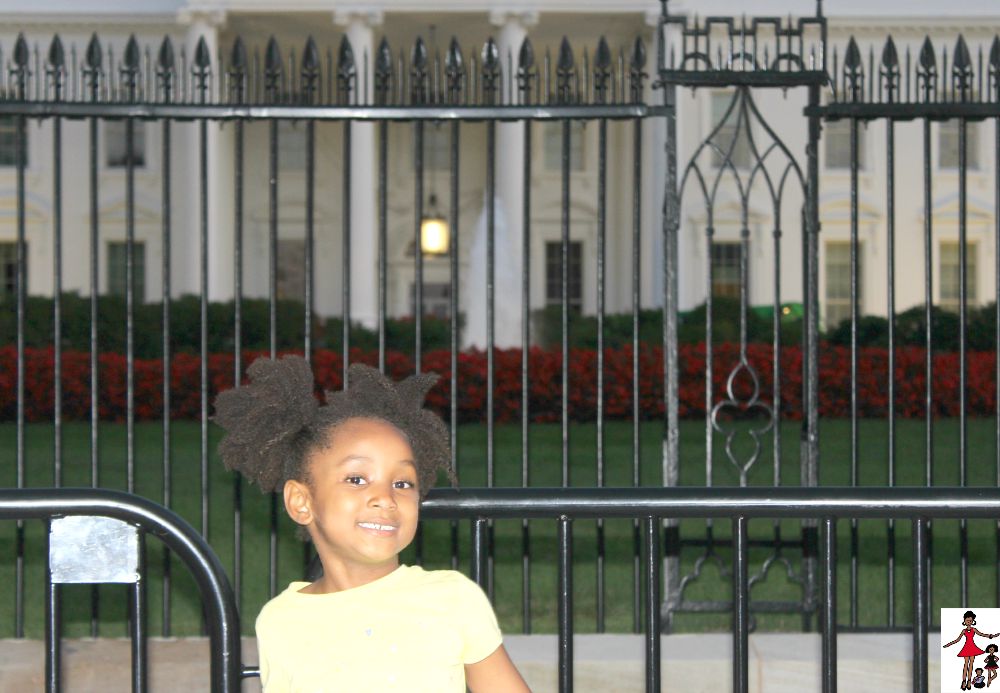 My daughter had a moment at the White House, she was bummed that we couldn't go inside and a bit annoyed by the crowds. I explained to her that it's for the safety and privacy of The President and his family but she gave me the "This was pointless look" I resolved that moment that I will take her and her brother before they grow up. I'm putting it to the universe that an awesome opportunity will arise to make it happen.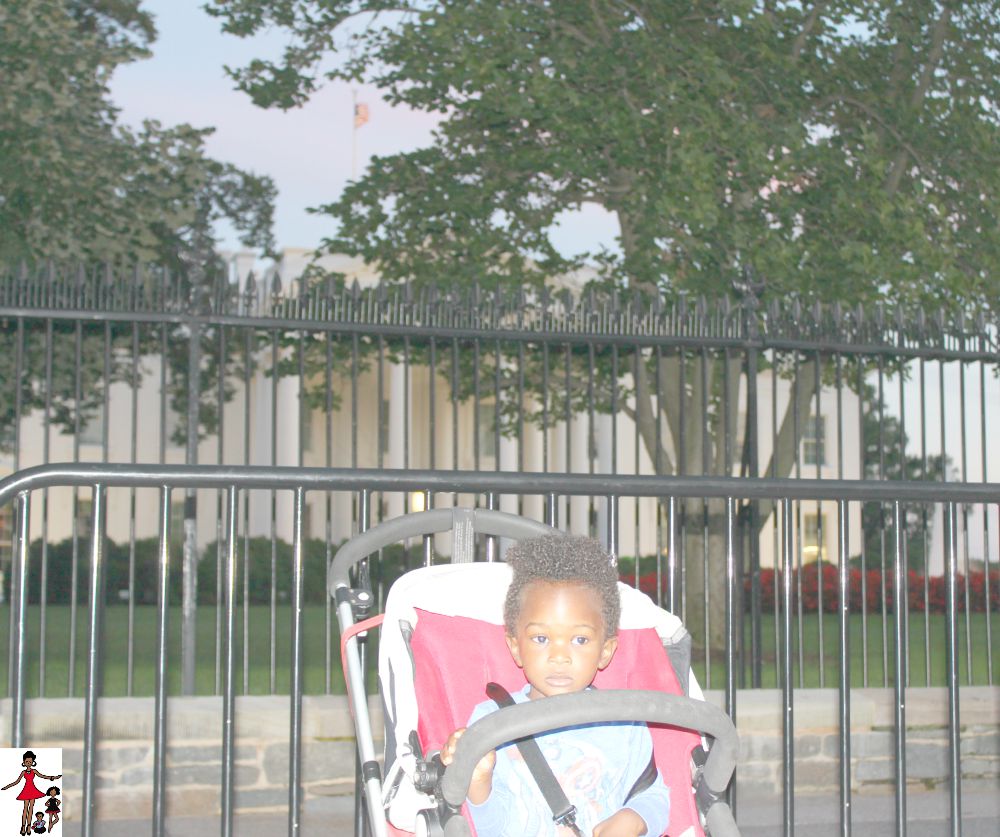 Her brother wasn't thrilled about the crowd either and refused to get out of his stroller for a photo, but I took one anyway as a timestamp. Maybe when they grow older one of them will become The President and these photos will be good for their campaign 🙂
The following day, we did some more sightseeing before visiting the Smithsonian National Museum of Natural History.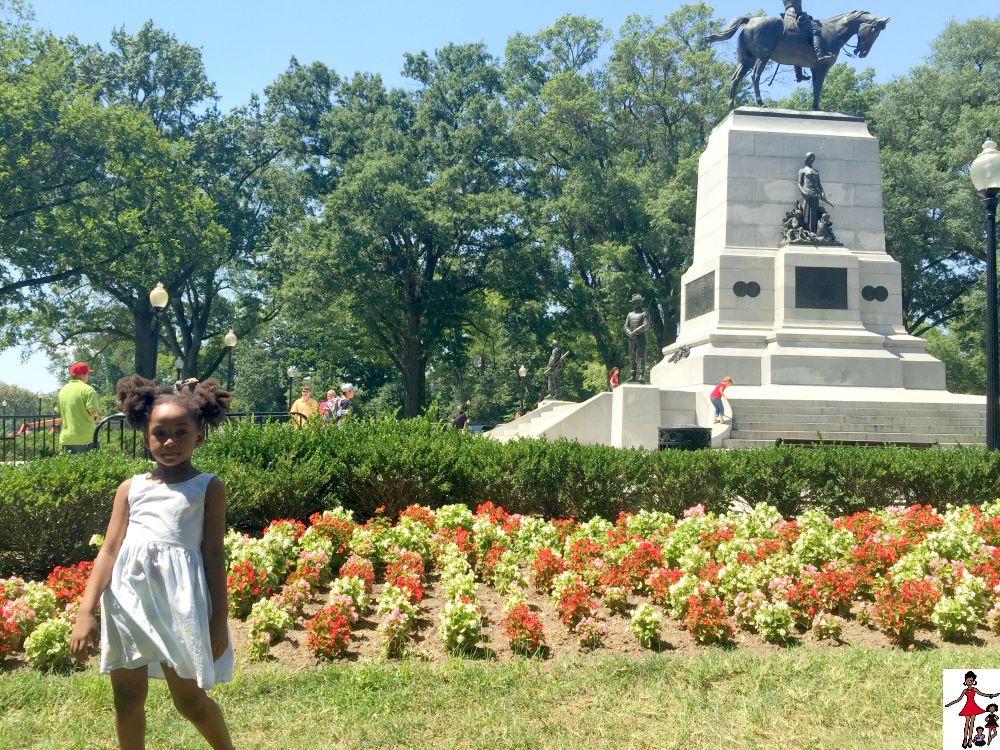 I knew the Museum of Natural History would be a hit with the kids since they LOVE animals.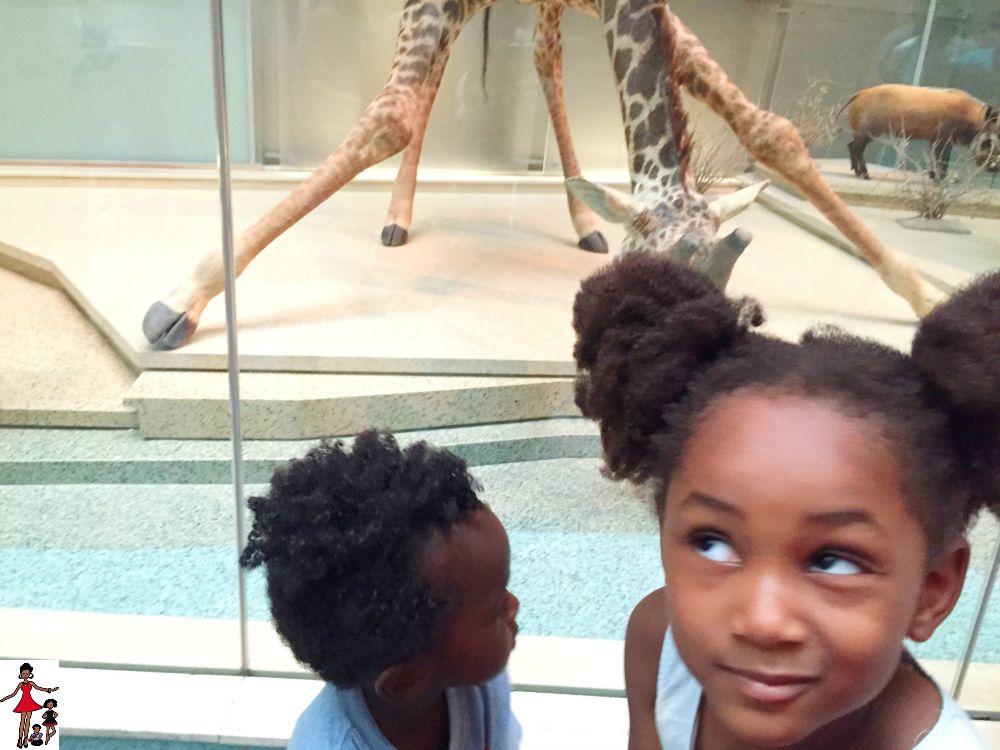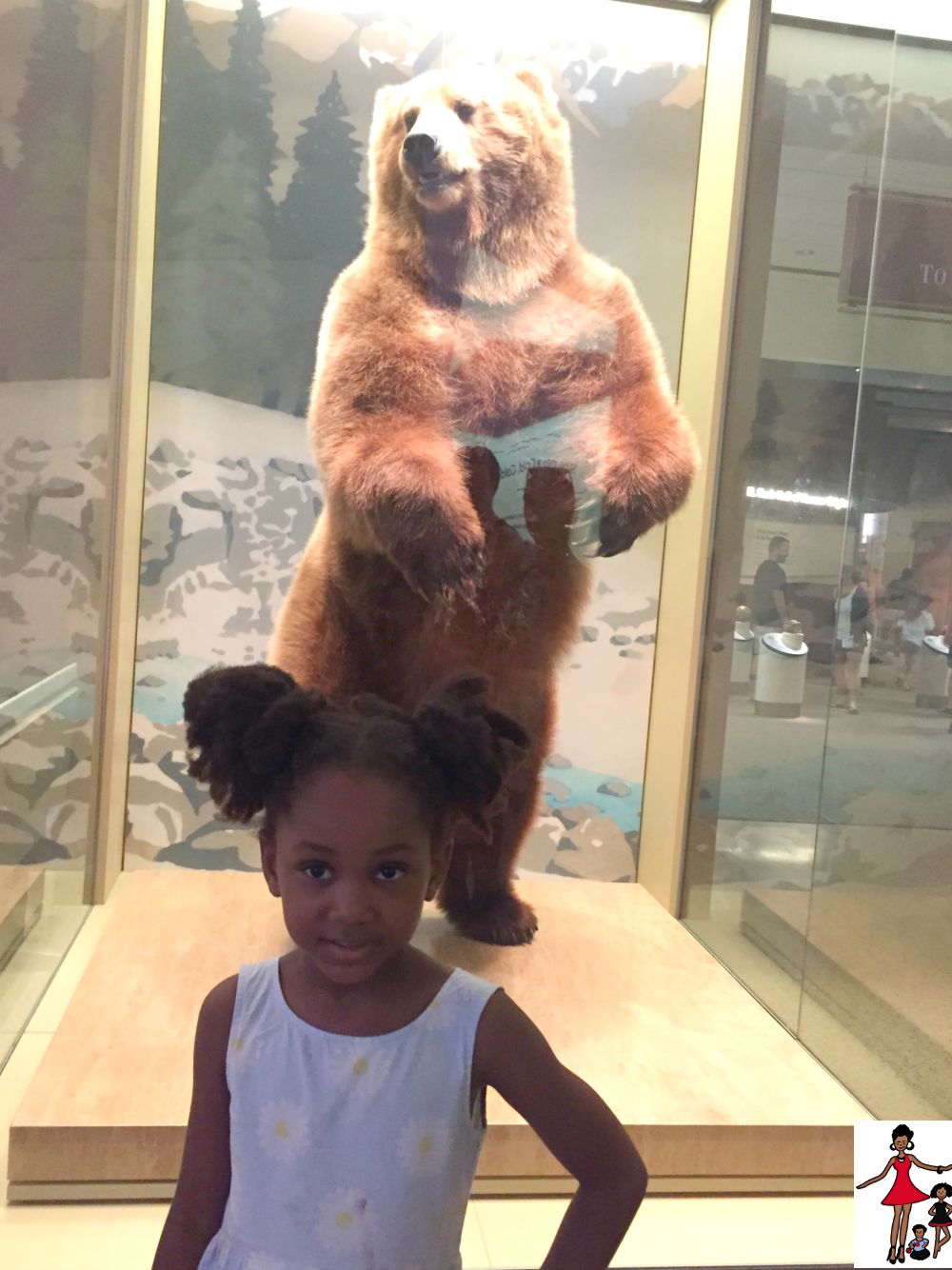 After our visit to the National Museum of Natural History, we did some more sightseeing and then hit the road back to New York City. I am looking forward to heading back to DC when the new National Museum of African American History and Culture opens in 2016.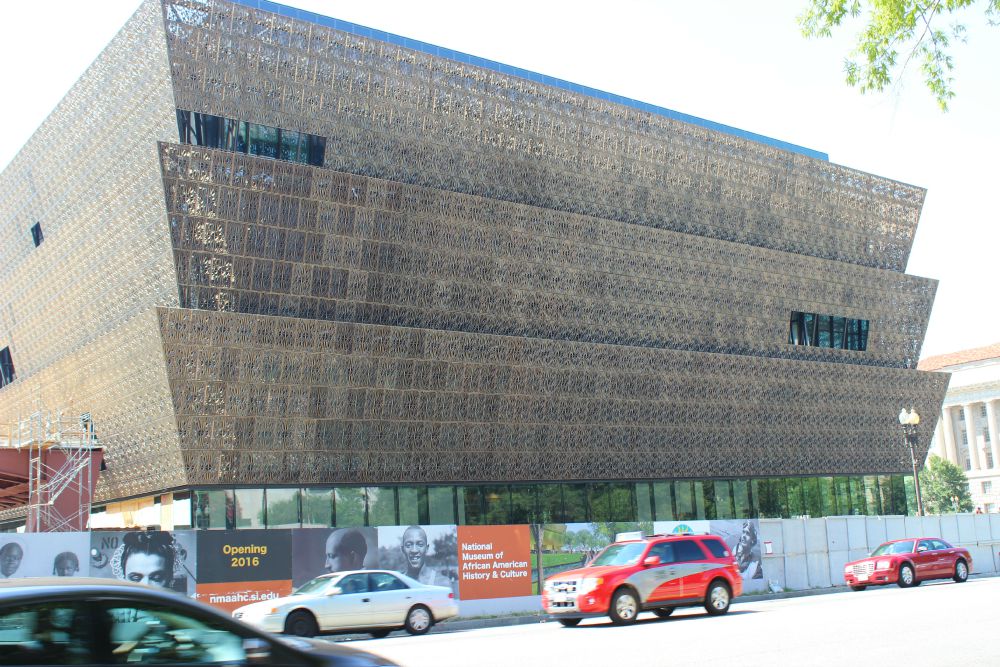 You can see more photos from our visit to Washington, D.C on Instagram.
What's your favorite thing to do with kids in Washington, D.C?