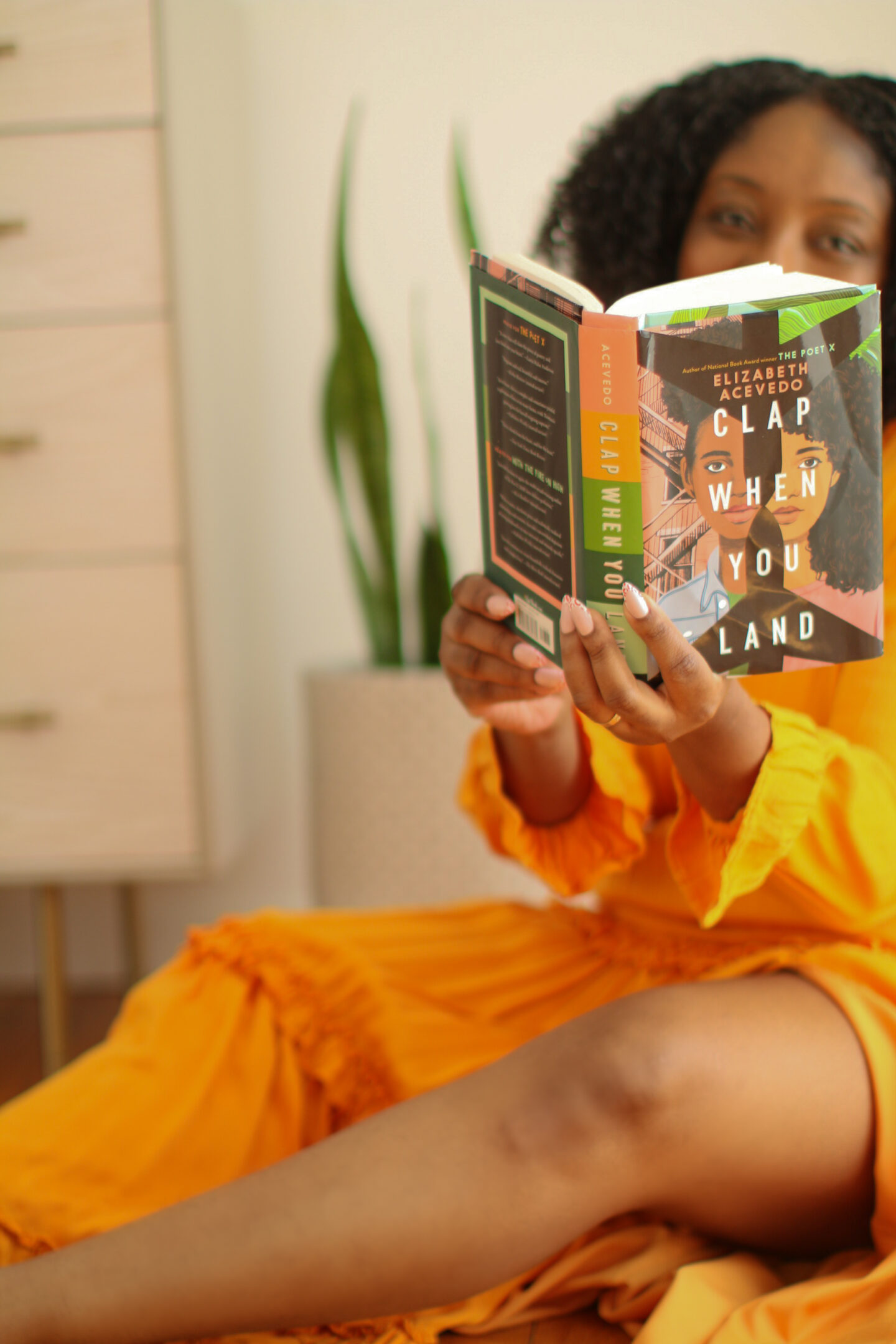 This post may include affiliate links, thank you for your support!
9 Books By Black Women Authors To Read Summer 2022!
I love to read in the summer and while I don't always have the time during the school year as I'm busy orbiting around my three children's lives during the school year, the summer is when I get to indulge in some good books. I was sick in bed this week so, I got a bit of a head start and, I enjoyed reading so much that I decided to put together a list of books by Black women authors that I plan to read and/or, re-read this summer. This list is a mix of new books and books I've read before that I loved that I believe will be perfect for your summer travel, vacations, etc.
9 Books By Black Women Authors To Read Summer 2022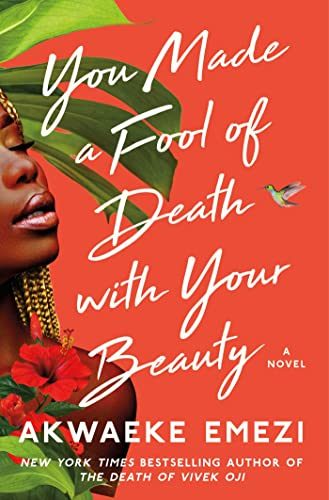 So this is a double on the list because I still haven't read The Death of Vivek Oji by Akwaeke Emezi, it's been on my book list for a while so I'm looking forward to reading both books this summer. You Made a Fool of Death with Your Beauty will be released on May 24th but you can already pre-order it here. Here is the book's synopsis:
It's been five years since the accident that killed the love of her life and she's almost a new person now—an artist with her own studio, and sharing a brownstone apartment with her ride-or-die best friend, Joy, who insists it's time for Feyi to ease back into the dating scene. Feyi isn't ready for anything serious, but a steamy encounter at a rooftop party cascades into a whirlwind summer she could have never imagined: a luxury trip to a tropical island, decadent meals in the glamorous home of a celebrity chef, and a major curator who wants to launch her art career.
She's even started dating the perfect guy, but their new relationship might be sabotaged before it has a chance by the dangerous thrill Feyi feels every time she locks eyes with the one person in the house who is most definitely off-limits. This new life she asked for just got a lot more complicated, and Feyi must begin her search for real answers. Who is she ready to become? Can she release her past and honor her grief while still embracing her future? And, of course, there's the biggest question of all—how far is she willing to go for a second chance at love? ​
Even more exciting, Amazon Studios won an auction for the screen rights to You Made a Fool of Death with Your Beauty for Michael B. Jordan's Outlier Society will develop it so I'm incredibly happy to have this book on my list.
I just finished this book yesterday and I miss reading it, it was such a good book that I found myself completely invested in the lives of the characters. I also enjoyed the journey along with the lives of one character in particular. Since I've been finished with this book, I've been thirsty to talk about it with anyone who would listen. The themes of this book are very interesting to me as a Black woman. One thing, the end was a bit abrupt but I was able to let that slide since I enjoyed the book so much. I did some research and learned that this book will be made into a television series on HBO by our girl Issa Rae, so I look forward to seeing how they would interpret the story and characters on screen.
The Vignes twin sisters will always be identical. But after growing up together in a small, Southern Black community and running away at age 16, it's not just the shape of their daily lives that is different as adults, it's everything: their families, their communities, their racial identities. Many years later, one sister lives with her Black daughter in the same Southern town she once tried to escape. The other secretly passes for White, and her White husband knows nothing of her past. Still, even separated by so many miles and just as many lies, the fates of the twins remain intertwined. What will happen to the next generation, when their own daughters' storylines intersect?
Weaving together multiple strands and generations of this family, from the Deep South to California, from the 1950s to the 1990s, Brit Bennett produces a story that is at once a riveting, emotional family story and a brilliant exploration of the American history of passing. Looking well beyond issues of race, The Vanishing Half considers the lasting influence of the past as it shapes a person's decisions, desires, and expectations, and explores some of the multiple reasons and realms in which people sometimes feel pulled to live as something other than their origins.
If you're like me, all of your friends read this book last summer and you just didn't get the chance to read it yet. Seven Days in June didn't disappoint the way that some books disappoint when everyone's raved about it. This book's rights have also been purchased for us to see it on-screen which is also very cool. I love that so many Black women authors are getting these incredible opportunities.
Eva Mercy is a single mom and bestselling erotica writer who is feeling pressed from all sides. Shane Hall is a reclusive, enigmatic, award‑winning novelist, who, to everyone's surprise, shows up in New York.

When Shane and Eva meet unexpectedly at a literary event, sparks fly, raising not only their buried traumas, but the eyebrows of the Black literati. What no one knows is that fifteen years earlier, teenage Eva and Shane spent one crazy, torrid week madly in love. While they may be pretending not to know each other, they can't deny their chemistry—or the fact that they've been secretly writing to each other in their books through the years.

Over the next seven days, amidst a steamy Brooklyn summer, Eva and Shane reconnect—but Eva's wary of the man who broke her heart, and wants him out of the city so her life can return to normal. Before Shane disappears though, she needs a few questions answered…

With its keen observations of creative life in America today, as well as the joys and complications of being a mother and a daughter, Seven Days in June is a hilarious, romantic, and sexy‑as‑hell story of two writers discovering their second chance at love.
This book was another good read from last summer that I recommended to all of my friends and if you listen to my podcast, you know I shared my obsession with it there too. As an island girl, I couldn't out this book down and I was happy to hear that it's also been adapted into a television series. Here is the synopsis:
Camino Rios lives for the summers when her father visits her in the Dominican Republic. But this time, on the day when his plane is supposed to land, Camino arrives at the airport to see crowds of crying people…
In New York City, Yahaira Rios is called to the principal's office, where her mother is waiting to tell her that her father, her hero, has died in a plane crash.
Separated by distance—and Papi's secrets—the two girls are forced to face a new reality in which their father is dead and their lives are forever altered.
And then, when it seems like they've lost everything of their father, they learn of each other.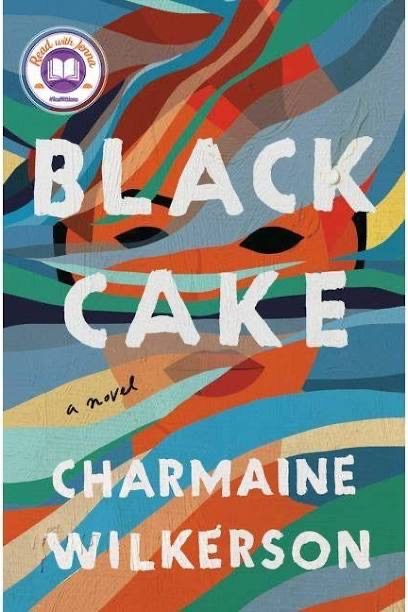 I've been hearing so much good buzz around Black Cake: A Novel by Charmaine Wilkerson that I had to add it to my list. I'm a casual member of a few online reading groups and I've been seeing a lot of members raving this book. I plan to read it soon, so I will be sure to update this post with my personal review. In the meanwhile, below is the synopsis:
We can't choose what we inherit. But can we choose who we become?
In present-day California, Eleanor Bennett's death leaves behind a puzzling inheritance for her two children, Byron and Benny: a black cake, made from a family recipe with a long history, and a voice recording. In her message, Eleanor shares a tumultuous story about a headstrong young swimmer who escapes her island home under suspicion of murder. The heartbreaking tale Eleanor unfolds, the secrets she still holds back, and the mystery of a long-lost child challenge everything the siblings thought they knew about their lineage and themselves.
Can Byron and Benny reclaim their once-close relationship, piece together Eleanor's true history, and fulfill her final request to "share the black cake when the time is right"? Will their mother's revelations bring them back together or leave them feeling more lost than ever?
Charmaine Wilkerson's debut novel is a story of how the inheritance of betrayals, secrets, memories, and even names can shape relationships and history. Deeply evocative and beautifully written, Black Cake is an extraordinary journey through the life of a family changed forever by the choices of its matriarch.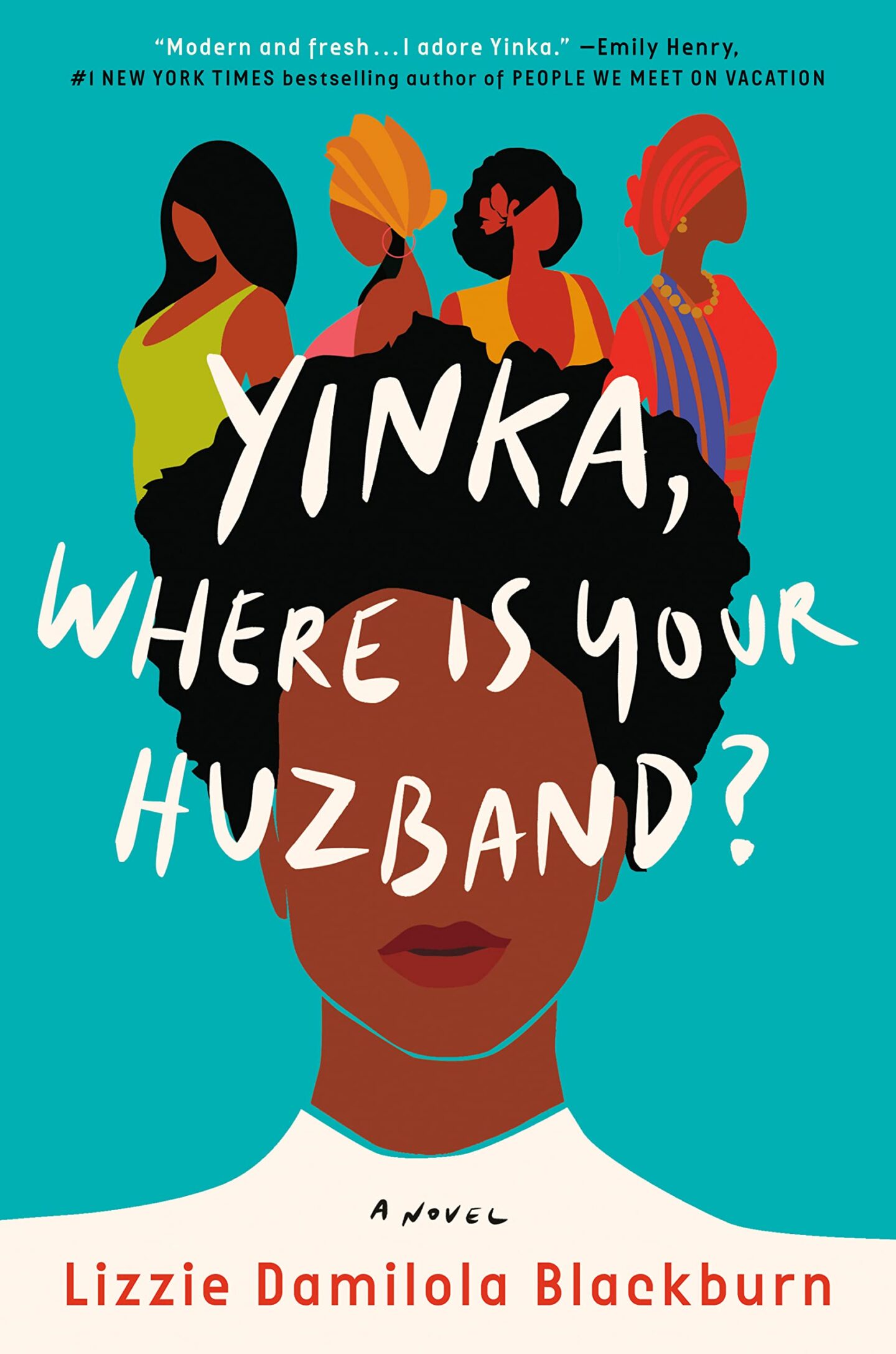 One of my best friends can't stop talking about Yinka, Where Is Your Huzband? by Lizzie Damilola Blackburn so I had to add it to my summer list, I'm really excited to read it this summer. Below is the synopsis:
Yinka's Nigerian aunties frequently pray for her delivery from singledom, her work friends think she's too traditional (she's saving herself for marriage!), her girlfriends think she needs to get over her ex already, and the men in her life…well, that's a whole other story. But Yinka herself has always believed that true love will find her when the time is right.
Still, when her cousin gets engaged, Yinka commences Operation Find-A-Date for Rachel's Wedding. Aided by a spreadsheet and her best friend, Yinka is determined to succeed. Will Yinka find herself a huzband? And what if the thing she really needs to find is herself?
Yinka, Where is Your Huzband? is a fresh, uplifting story of an unconventional heroine who bravely asks the questions we all have about love. Wry, moving, irresistible, this is a love story that makes you smile but also makes you think–and explores what it means to find your way between two cultures, both of which are yours.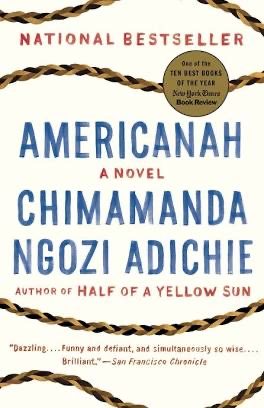 Americanah by Chimamanda Ngozi Adichie
Americanah by Chimamanda Ngozi Adichie is a must-read book for every Black woman in my opinion, actually for every woman. It's a book that found me, I had meant to read it for years and then one day I was walking to my car from lunch with friends in Brooklyn Heights when I saw a copy on a brownstone stoop, a gesture to pass it along to the next reader so I grabbed it. I couldn't put the book the down and it's by far on one of the best books I've ever read. Do yourself a favor and read it. Here is the synopsis of Americanah:
Ifemelu and Obinze are young and in love when they depart military-ruled Nigeria for the West. Beautiful, self-assured Ifemelu heads for America, where despite her academic success, she is forced to grapple with what it means to be black for the first time.

Quiet, thoughtful Obinze had hoped to join her, but with post-9/11 America closed to him, he instead plunges into a dangerous, undocumented life in London. Fifteen years later, they reunite in a newly democratic Nigeria, and reignite their passion—for each other and for their homeland.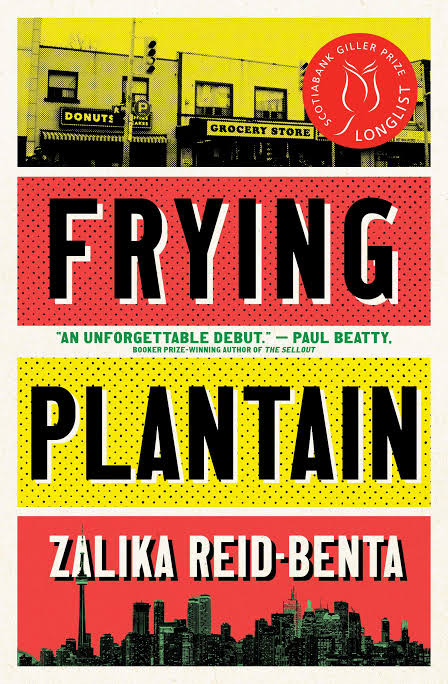 Frying Plantains is another one of my favorite recent reads, I read it last year and I fell in love with this book. It's a quick read so perfect for a flight or poolside summer read.
Kara Davis is a girl caught in the middle — of her North American identity and her desire to be a "true" Jamaican, of her mother and grandmother's rages and life lessons, of having to avoid being thought of as too "faas" or too "quiet" or too "bold" or too "soft." In these twelve interconnected stories, we see Kara on a visit to Jamaica, startled by the sight of a severed pig's head in her great-aunt's freezer; in junior high, the victim of a devastating prank by her closest friends; and as a teenager in and out of her grandmother's house, trying to cope with ongoing battles of unyielding authority.
A rich and unforgettable portrait of growing up between worlds, Frying Plantain shows how, in one charged moment, friendship and love can turn to enmity and hate, well-meaning protection can become control, and teasing play can turn to something much darker.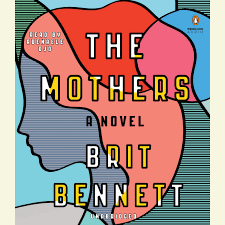 Since I enjoyed The Vanishing Half by Britt Bennett so much, I'm looking forward to reading The Mothers too. I've read so many reviews that states this book was actually better than The Vanishing Half and since I enjoyed it so much, I'm looking forward to reading The Mothers.
Set within a contemporary black community in Southern California, Brit Bennett's mesmerizing first novel is an emotionally perceptive story about community, love, and ambition. It begins with a secret.

"All good secrets have a taste before you tell them, and if we'd taken a moment to swish this one around our mouths, we might have noticed the sourness of an unripe secret, plucked too soon, stolen and passed around before its season."

It is the last season of high school life for Nadia Turner, a rebellious, grief-stricken, seventeen-year-old beauty. Mourning her own mother's recent suicide, she takes up with the local pastor's son. Luke Sheppard is twenty-one, a former football star whose injury has reduced him to waiting tables at a diner. They are young; it's not serious. But the pregnancy that results from this teen romance—and the subsequent cover-up—will have an impact that goes far beyond their youth. As Nadia hides her secret from everyone, including Aubrey, her God-fearing best friend, the years move quickly. Soon, Nadia, Luke, and Aubrey are full-fledged adults and still living in debt to the choices they made that one seaside summer, caught in a love triangle they must carefully maneuver, and dogged by the constant, nagging question: What if they had chosen differently? The possibilities of the road not taken are a relentless haunt.

In entrancing, lyrical prose, The Mothers asks whether a "what if" can be more powerful than an experience itself. If, as time passes, we must always live in servitude to the decisions of our younger selves, to the communities that have parented us, and to the decisions we make that shape our lives forever.
I hope you enjoy these 9 Books By Black Women Authors To Read this Summer of 2022! Let me know your summer reading book recommendations in the comments below.
If you like this post, you may also enjoy:
5 Low Maintenance Indoor Plants You Wouldn't Kill, Read here!