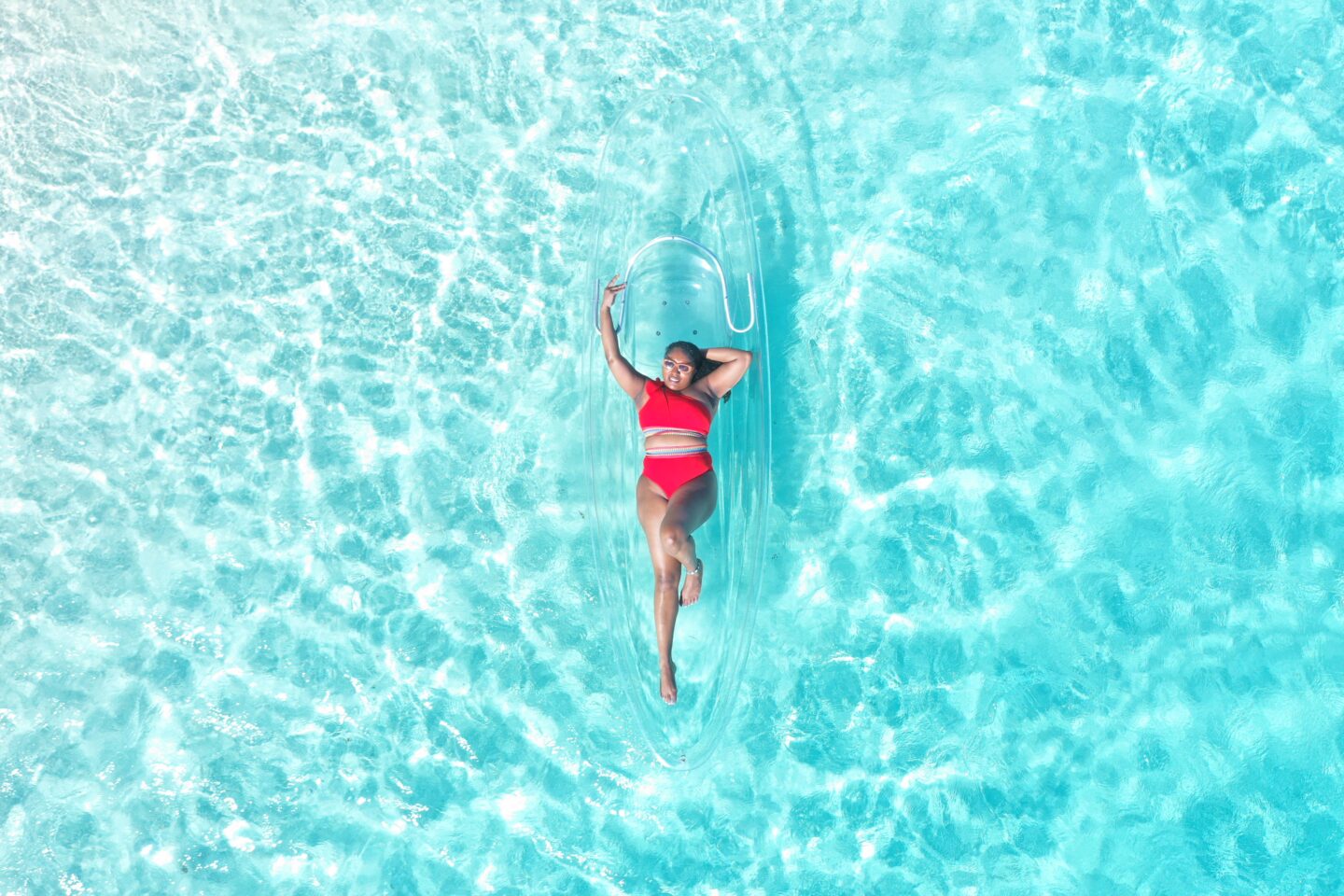 Planning a Turks and Caicos Trip: Where to Stay, Play and Eat in Providenciales
I just returned from my first trip of 2023! A vacation to celebrate my 40th birthday in Turks & Caicos and I had a blast. This trip was much needed and a fantastic break from my busy routine as a mom of three, content creator, work and most importantly from the harsh New York winter. This was my second visit to the Turks & Caicos Islands but my first to Providenciales island aka Provo. I received a few messages on Instagram for more information about my itinerary and accommodations, so I thought it would be best to put together this guide with all the details you would need if you're planning a trip to Turks & Caicos Islands.
Where I Stayed in Turks and Caicos?
The Zenza Hotel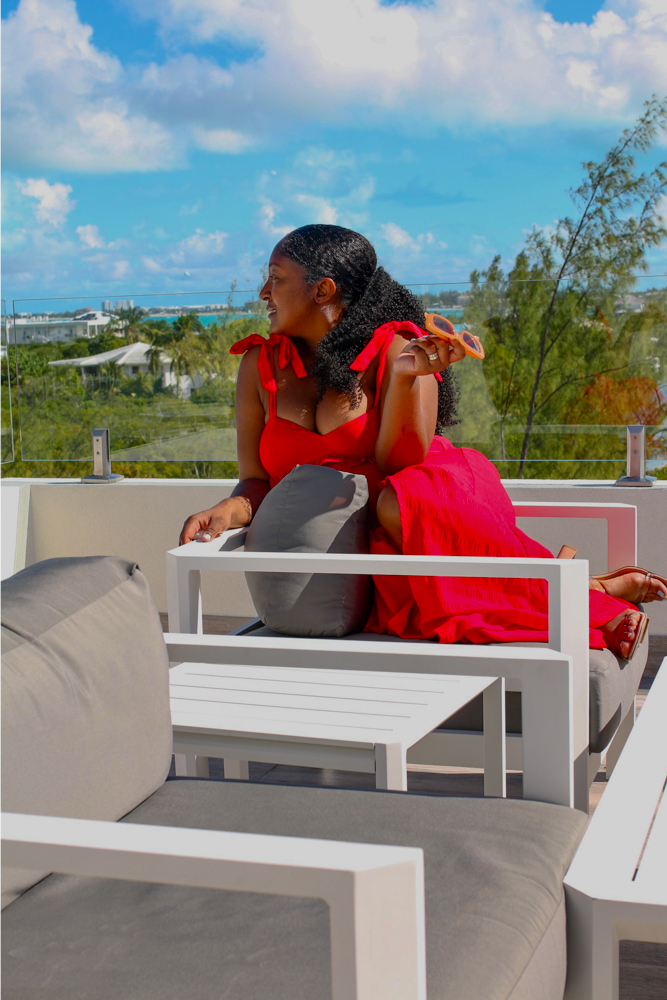 My top requirement for my hotel were a cleanliness, luxury, a convenient location and great views. After reading tons and tons of reviews and watching lots of hotel room tours, I decided to book the Zenza Hotel, a luxury boutique hotel located in the Turtle Cove area. This hotel offered three type of room options and I went with the king ocean views superior room.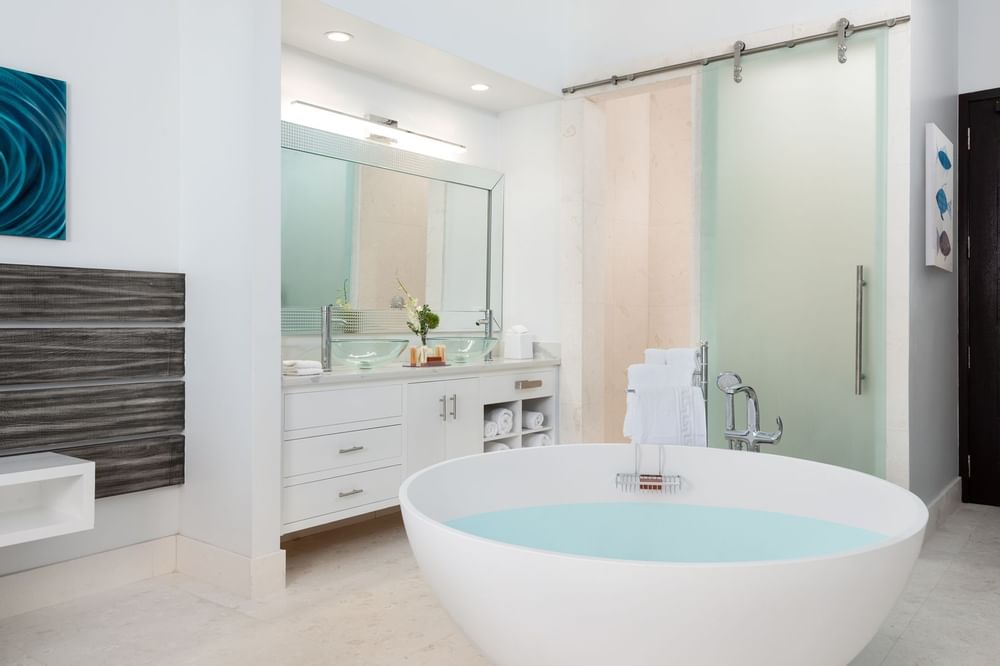 I absolutely loved the hotel! It was CLEAN and I can be totally OCD at hotels so I checked everything upon arrival. Of course, I did my own sanitizing but that was mostly for peace of mind. Most of the staff at the hotel were nice and helpful. I must let you know that this hotel is located on a marina and not on the beach. When I was making my decision, I did go back and forth but I always stay on the beach and I was excited for a different experience. Although, The Zenza Hotel isn't located on the beach it is only 5 minutes away from two beaches. They provide bicycles for guests as well beach shuttle via golf cart upon request, so it's easy and fun to get to the beach from the hotel. I loved that although the hotel isn't located on the beach, they have loungers set up at the beaches for guests. The beaches are called Smith Reef and Babalua Beach. Smith Reef is great for snorkeling, if that's your thing. Babalua Beach was my favorite of the all four beaches I visited on Providenciales mainly because of how private it is, there were barely any other people at the beach so you can truly just unwind.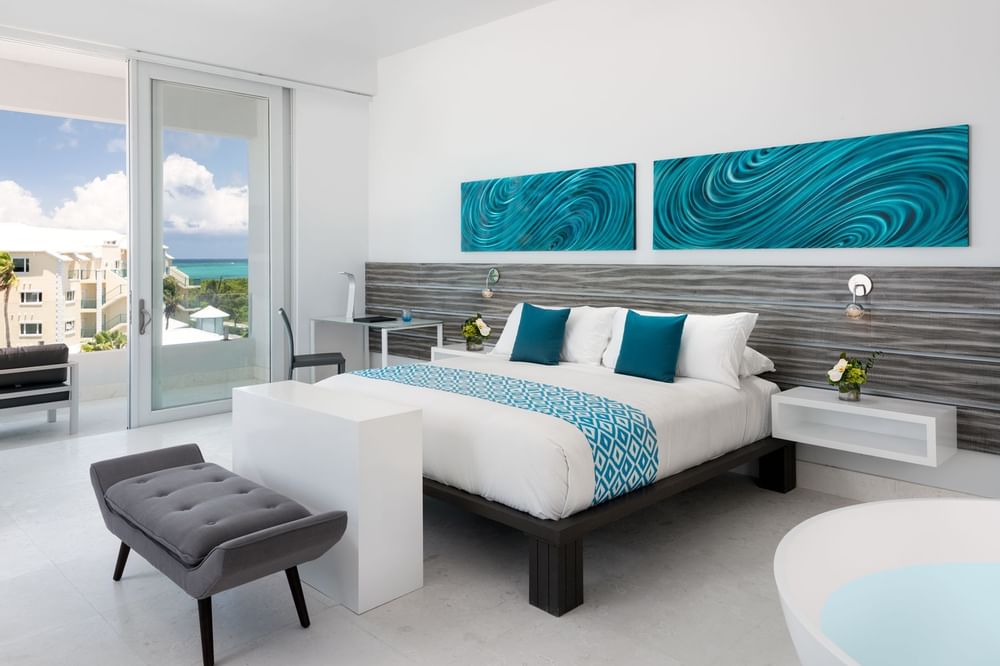 The Zenza Hotel is also located close to three restaurants and one café. I wouldn't recommend the cafe, the service was slow but all three restaurants were fantastic. Mango Reef, Baci and Sharkbite.
This hotel isn't all-inclusive hotel but they provide bottled water, and light snacks like fruits and fresh pastries every morning in the reception area.
My room was on the third floor but there is a rooftop terrace with 360 degree views on the fourth floor where I loved to hang out.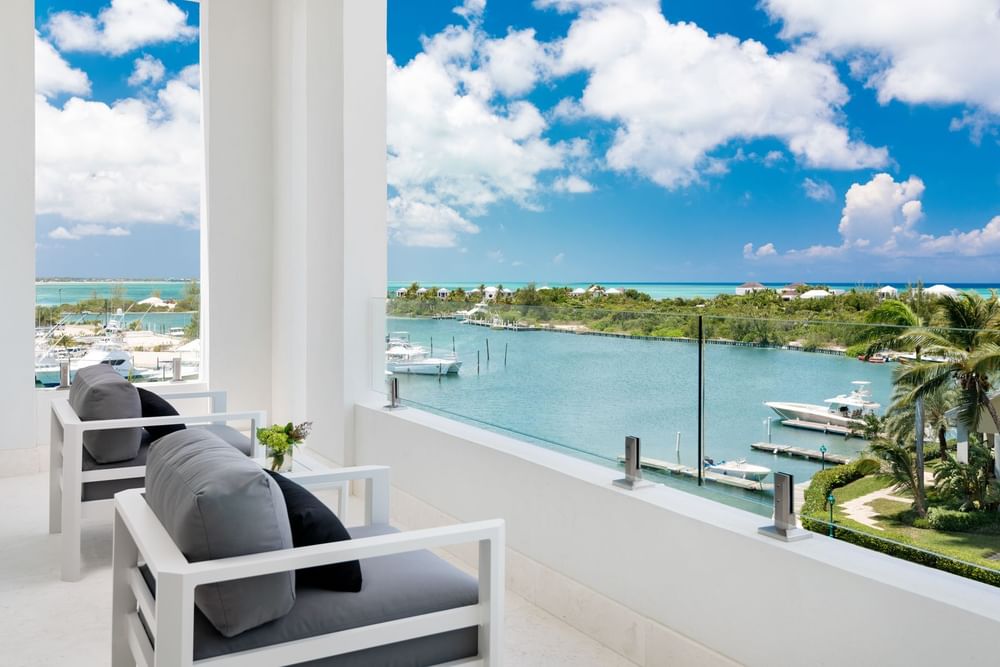 If you're going to stay at The Zenza Hotel, keep in mind that the pool isn't impressive. I was a bit underwhelmed but it and didn't use it. I hope that they would do more to make the pool area more inviting. Also, be sure to walk with your own bath bombs if you're going to take a bath in the tub as they weren't provided. My other issue was that my room was described as having motorized blinds but upon checking into my room, it didn't have motorized blinds.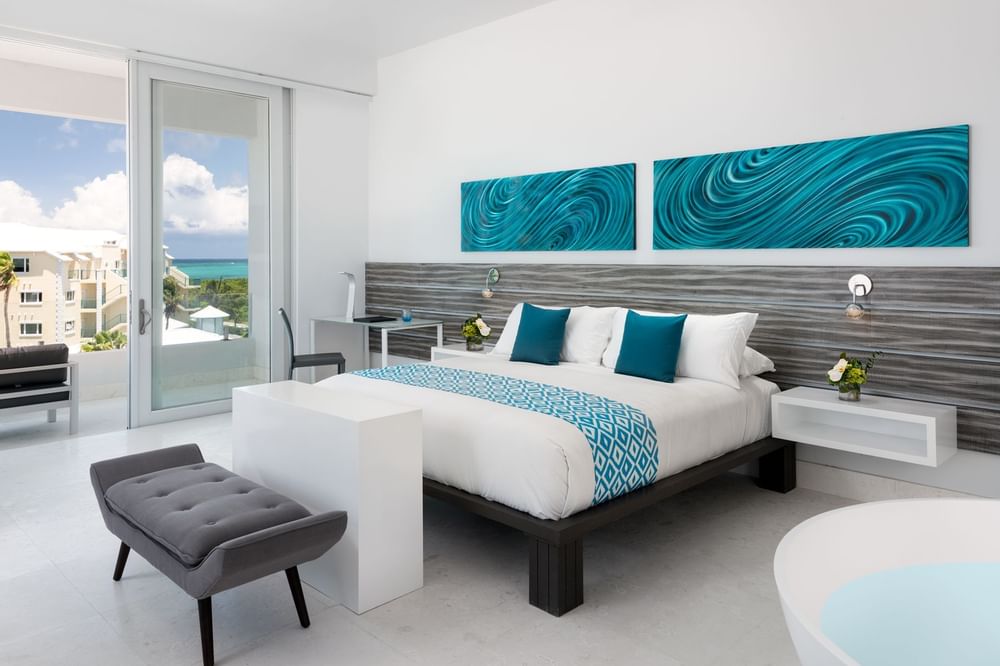 That said, my stay was definitely luxurious and I would stay here again. If you're planning a family vacation, I don't think this hotel is as kid-friendly as other accommodations on Providenciales but this is the perfect hotel for a solo trip or baecation.
Where to eat in Turks and Caicos?
I went with a list of restaurants that came highly recommended but I wasn't able to visit every single restaurant on my list (sorry Conch Shack). I just didn't have enough time to get to each restaurant on my list in one trip so I will definitely visit the others, the next time I visit Providenciales.
Castaways
I had dinner at Castaways on my first night and it is the perfect dinner location. It's located in the Grace Bay area and is very lively. They had a DJ playing afrobeats music and later a live band. Castaways is a lovely outdoor setup and it's very casual so no need to get dressed up. You can take a look at the menu here. I had the conch sampler, it's listed as an appetizer but my server said it was the most popular order at the restaurant so I tried it.
Baci
Baci is an Italian restaurant and it's located on the marina next door to the Zenza hotel. My favorite dinner of the trip was at Baci, the service there is impeccable. All of the staff really were incredible. I ate outdoors marina side and watched the sunset, it was magical and the food was beyond delicious. I'm a bruschetta girl, and I absolutely loved their bruschetta. You can view Baci's menu here. I loved the convenience of walking there from my hotel.
Sharkbite
While we're on the conversation of resturants within walking distance of my hotel, Sharkbite is also next door.The views are amazing at Sharkbite but the space can use a functional update in my opinion.I had the jerk chicken with rice and peas and the food was good. It's a good location for takeout, if you're not in a mood to dine-in.
I planned to dine in at the restaurant but the chairs were a bit uncomfortable out on the deck and the space was small and tight.
Mango Reef
Mango Reef is the other restaurant within walking distance of my hotel (although I didn't walk there lol). It's another outdoor restaurant in the marina. It's the most spacious of the three restaurants. I had lunch at Mango Reef and the food and service were both fantastic. You can check out the menu here.
Aziza
I had dinner here for my birthday and loved everything! The décor is perfect! The service and the food was wonderful. It was 10/10 experience. They also have a lounge and it's apparently really fun later in the evening so if you're looking for that type of experience definitely head there. You can view their menu here. 
The Deck at Seven Stars Resort
The Deck at Seven Stars Resort is a lovely beachside grill. The views are fantastic and so was the service. I had lunch there during my Grace Bay Beach day.
Things to do?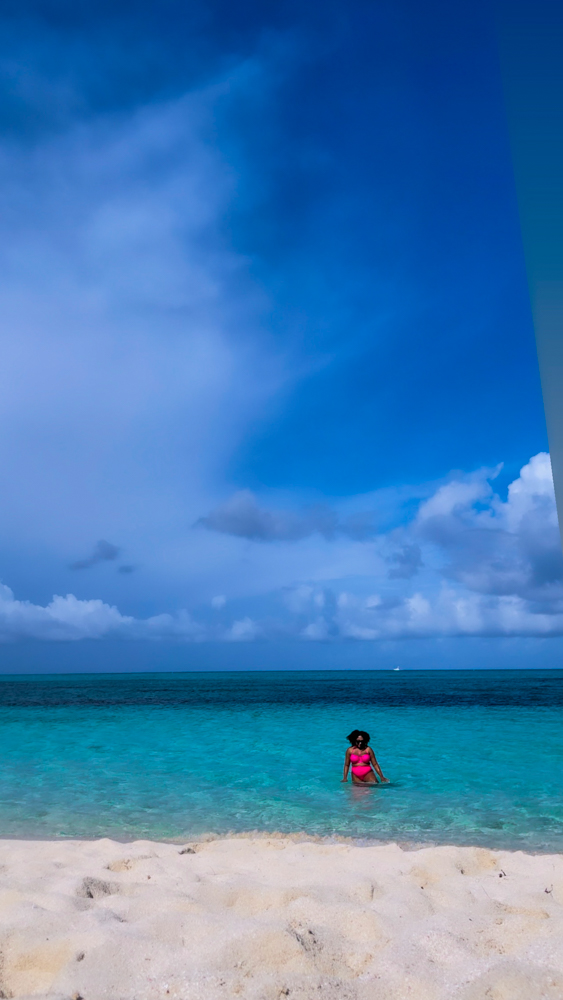 This vacation was all about beach time and that's why I chose this destination. I spent a lot of my time at Babalua Beach.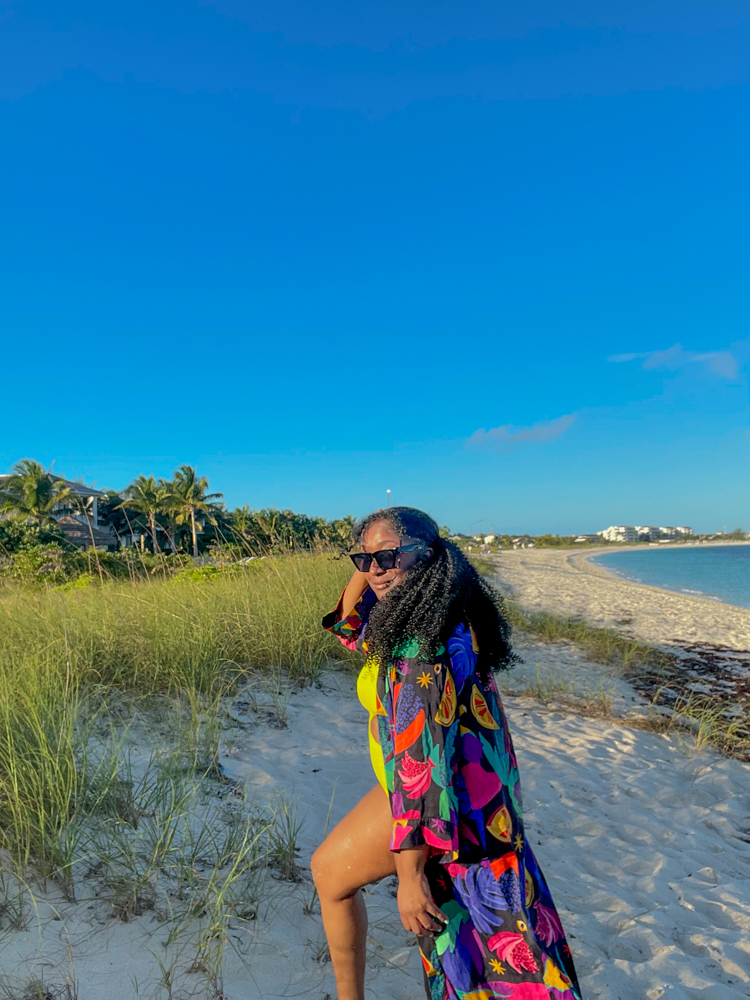 I absolutely loved that beach and would recommend it for anyone look for a secluded beach experience.
Grace Bay Beach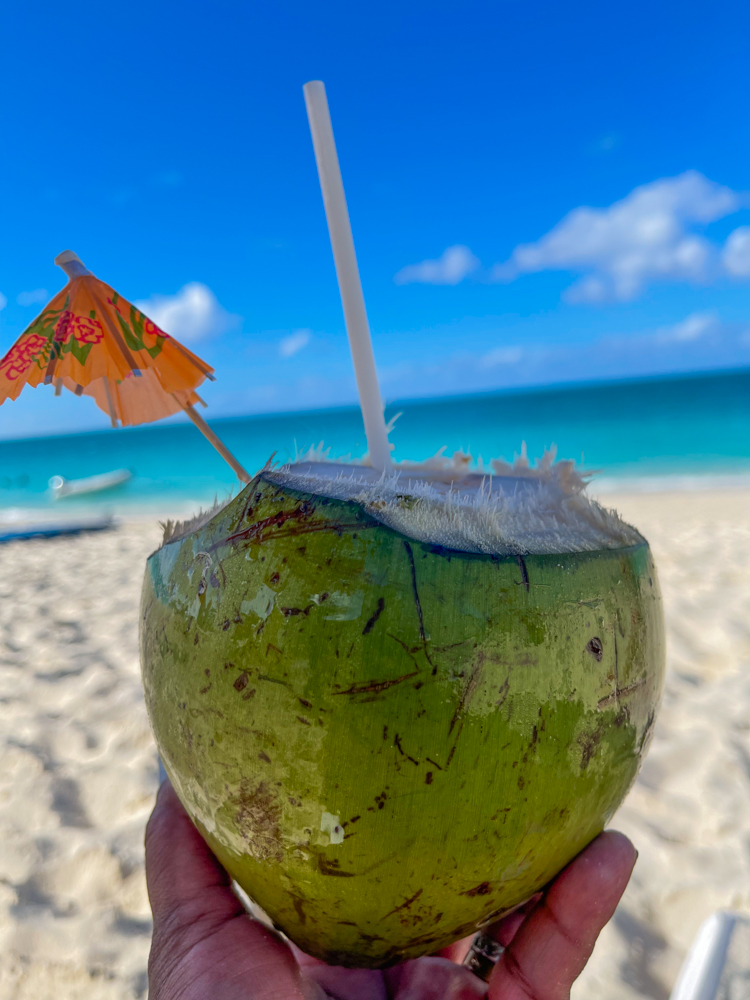 Grace Bay is the most popular beach in Provinciales and it's been voted one of the most beautiful beaches in the world by many magazines.  I am a beach snob so I went to Turks and Caicos for the beaches especially Grace Bay. Grace Bay is without a doubt one of the most beautiful beaches I have visited.
Since I wasn't staying at a Grace Bay beach resort, I paid $35 for a beach set up which included a lounger and umbrella which was fantastic. They set everything up for me, even moved the umbrella as sun changed throughout the day and I felt totally pampered. They also offered fresh coconuts which I enjoyed.
Unique Tours Horseback Riding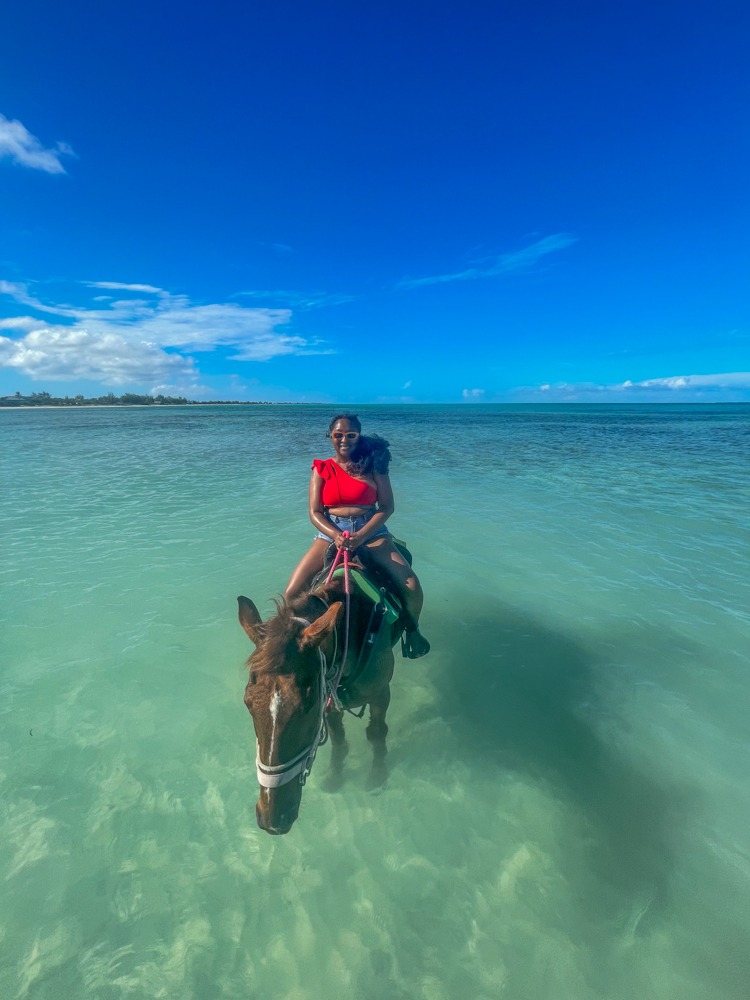 This experience bought me so much joy! I did my research when choosing a company to do horseback riding in the ocean and of the three companies that offers this service in Providenciales, Unique Tours seemed to be the better option because they also offered a shuttle to and from my hotel. Their service was truly great, I lost track of time (as one does on vacation) and I forgot my pick-up time so I was having lunch at Mango Reef when they came to get me from my hotel and they were nice enough to pick me up at the restaurant instead.
This was my first time riding and I was low key a little nervous but they gave me a horse who was super chill and that worked out perfectly for my experience. We rode along Blue Hills Beach and while we were riding we spotted turtles and stingrays in the water. I would definitely recommend them and use them again when I return to the island.
Looking Glass Drone Shoot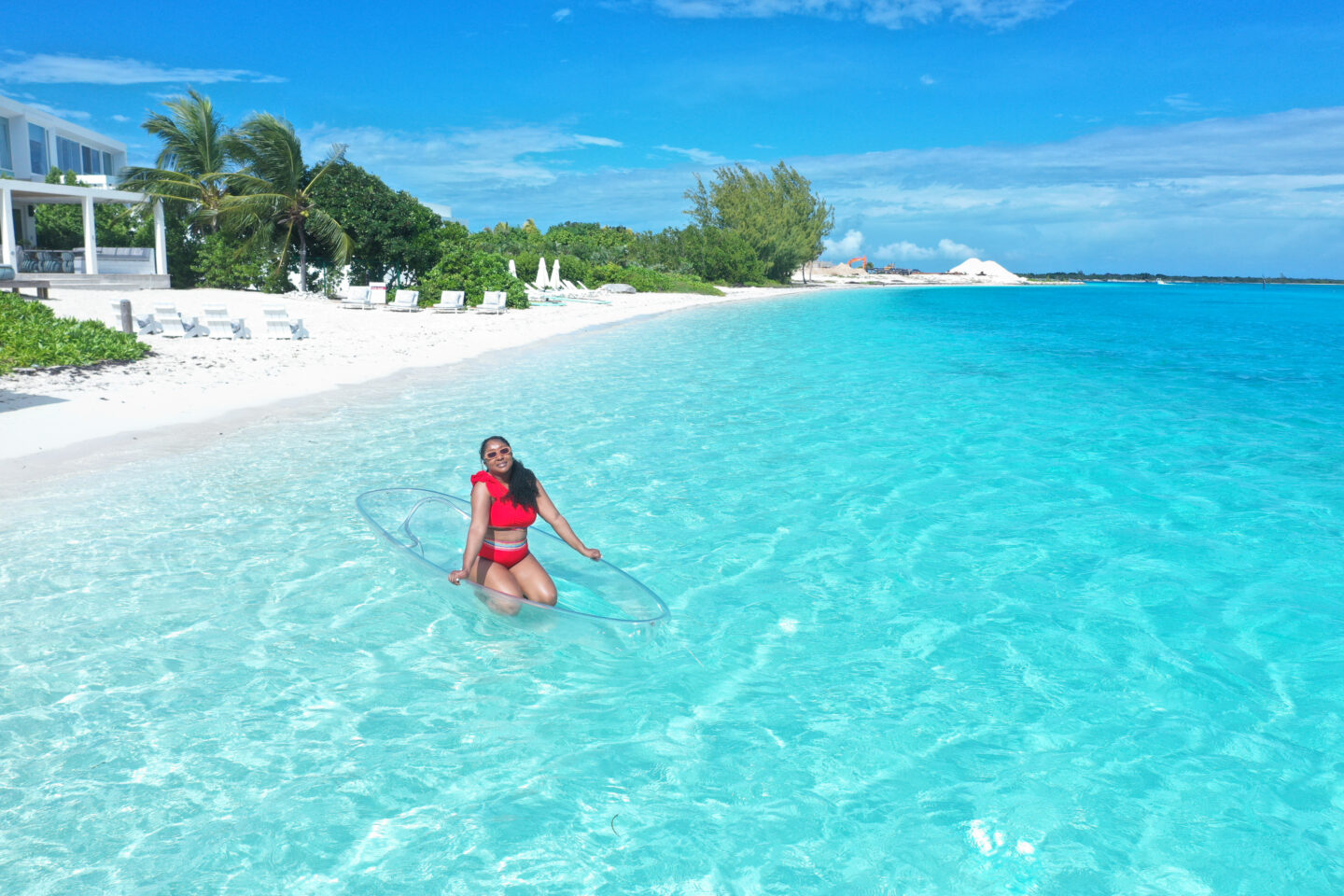 Did you really go to Turks & Caicos Islands if you didn't do a drone shoot in the clear kayaks in the turquoise waters? I've had this on my list for years. I looked at another company and since it was so hard to book on their website I decided to go with this Looking Glass as they were very professional.
It rained a little the morning of my photoshoot and they had to change the location of the shoot. That was smooth experience, they both called and emailed me to ensure that I had the updated address.
They directed me throughout the entire shoot and made me feel comfortable. I got all my images and video airdropped to me before leaving the beach. Overall, it was a lot of fun, I would definitely recommend them.
Of course there are many more things to do like ATV tours, sunset cruises, the shipwreck, ocean bars etc. but I don't have first hand experiences of those from this trip.
How to get around?
This is the area where I had to learn the hard way so if you're planning a trip to Turks and Caicos please rent a car. Before my trip to Provo, I kept seeing recommendations to rent a car versus taking taxis as it's less expensive but I really wanted to relax and not worry about driving in a new country. Well, I did enjoy that but I felt like the taxis we not only expensive but I missed the privacy of driving myself around. I would definitely rent a car, the next time I visit the island.
Is it expensive?
Another thing to keep in mind when planning a trip to Turks and Caicos is as as expensive as it's rumored to be due to the taxes. Personal hygiene products, gas and groceries, transportation were expensive, a lot of products double to price in the US. There is also taxes added to your hotel, food excursions bookings etc. Definitely, keep this in mind as you plan your trip.
I hope this guide is helpful and if you're planning a trip to Turks and Caicos. Provo is so beautiful, you wouldn't regret it.
Adanna