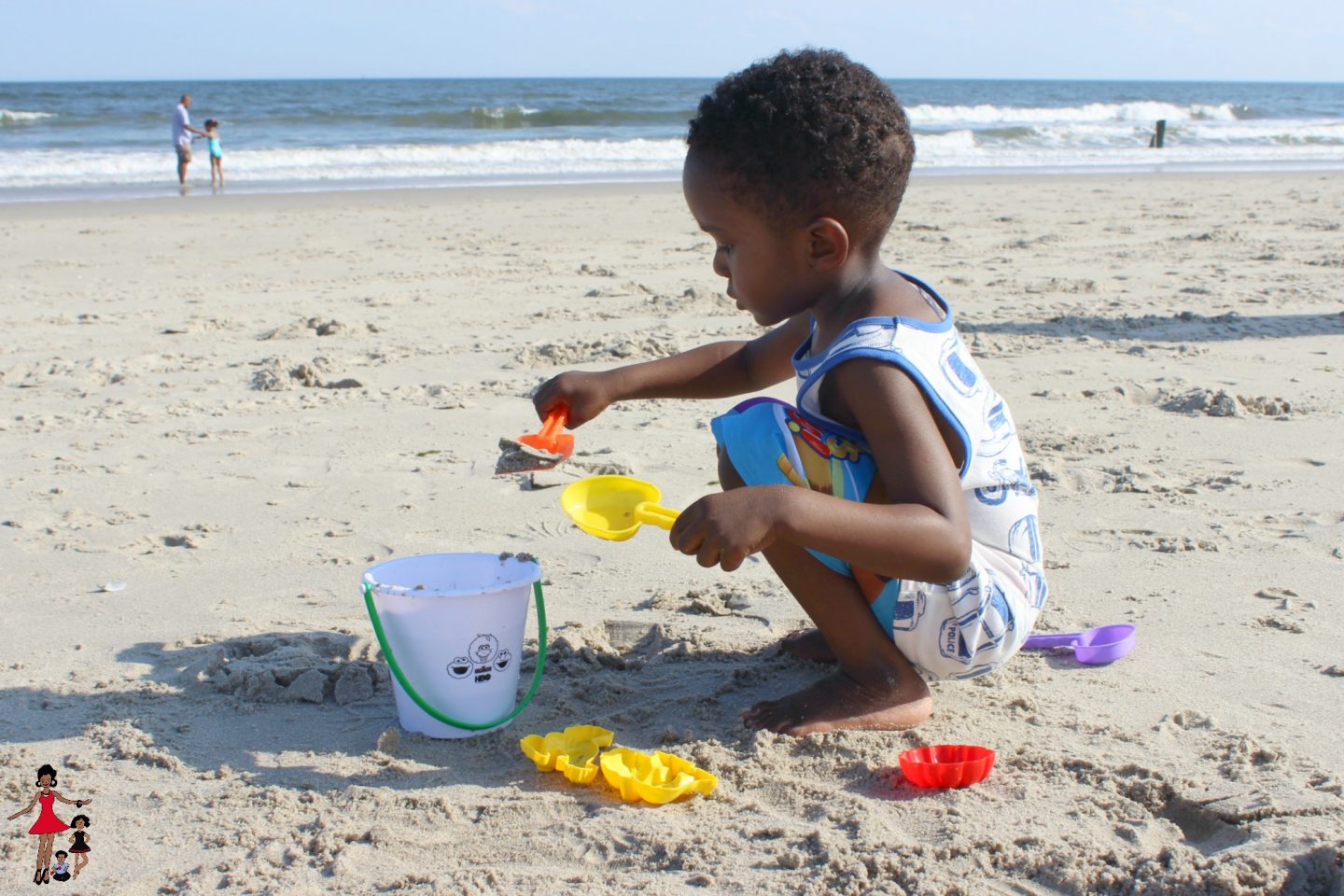 This is part of a sponsored collaboration with HBO and DiMe Media. However, all opinions expressed are my own.
As many of you know, I grew up on the beautiful island of Grenada in the Caribbean. There are so many beaches on the island that you're never far away from a beach no matter where you go. I've shared that my family spent a lot of time hanging out on the beach and I loved those times especially playing in the sand.  It brings me so much joy to see that my kids love sun, sea and sand as much as I do. Those of you who follow us on social media know that we had our first beach trip of the year on Monday. With a long cold winter behind us, this was really a nice time for us to enjoy our family and savor the moment. But the beach can be an awful experience for us moms if we're not properly prepared. I wanted to share 7 tips with you to ensure that you enjoy the perfect summer family beach day:
1. Schedule your trip for after 2 pm.
If you're heading to a beach with little or no shade from the sun, aim to go after 2:00pm. Why? Well, the likelihood of you and your children getting a sunburn is pretty low although the best time would be after 4:00pm but with most beaches closing at 6:00pm that may not give you enough time to enjoy the beach. Not only is this time of the day more comfortable for kids to play in the sun but if you have babies and toddlers they would have a chance a to take a nap by this then and are energized to enjoy their time at the beach.
2. Bring sun protection. 
Okay, so this is an area where I have failed before and let me take a quick moment to explain why. When I was growing up, all the beaches on my island had trees that we were able to use as shade at the beach. Once I moved to the United States, I assumed there would be trees on the beaches but I've found that on many beaches (here in New York) there are no trees so I had to learn the hard way by struggling under the piercing heat of the sun. Now, I always ensure that I protect my family from the sun by walking with hats for the kids and sunscreen with UV protection.  A beach umbrella, hat or UV protected swimwear are also great for added protection.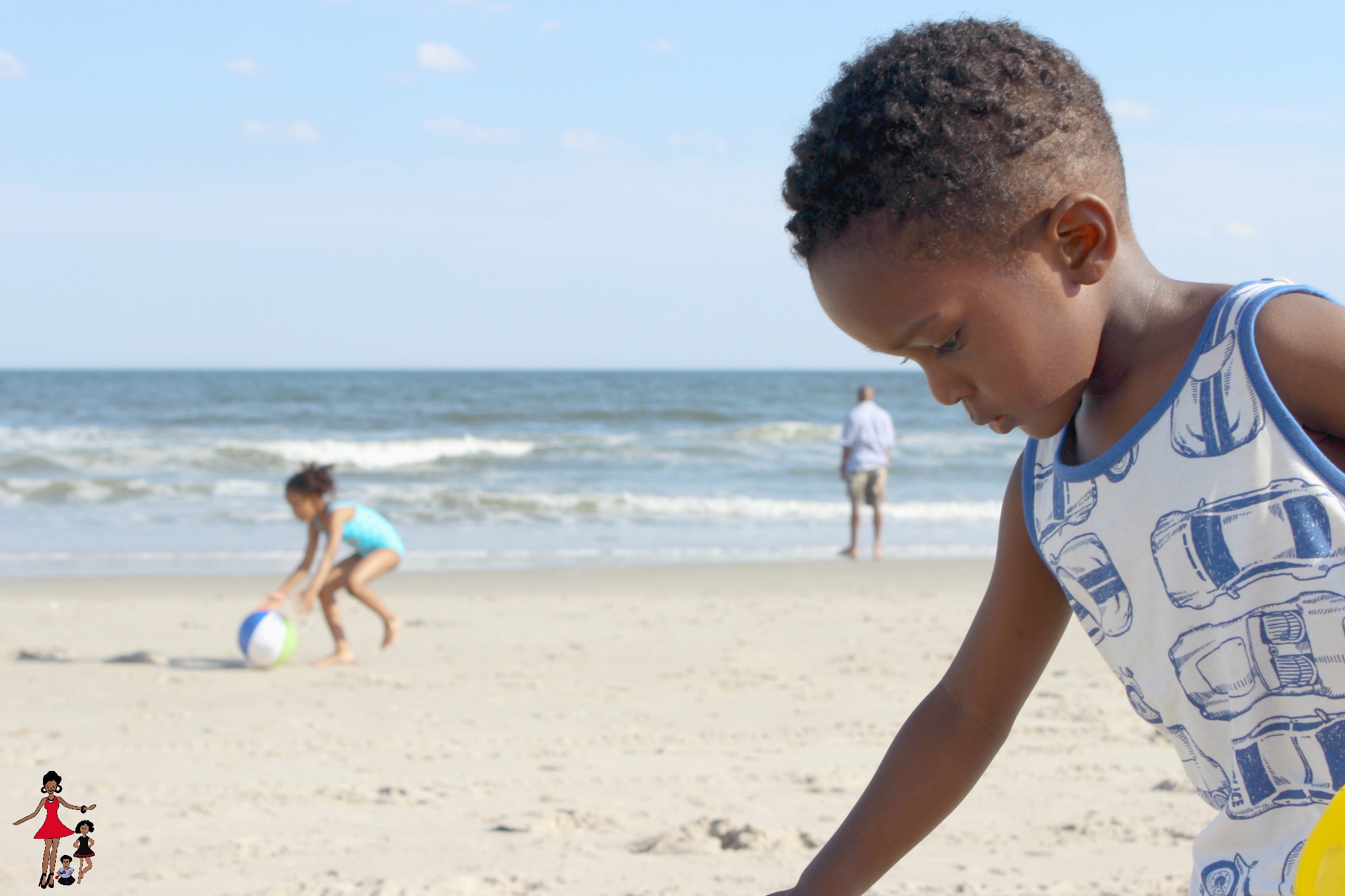 3. Stay Hydrated.
Whenever we spend a lot of time outdoors during the summer especially on the beach, I make it a point to ensure that our family is properly hydrated.  I've shared before that we love sparkling water and it's one of the first things I pack infused with a slice of lemon or fruits. My kids favorite fruits for beach time snacking are grapes, oranges, and papaya. An advantage of going after 2 pm is that we're still full from lunch so we can pack lighter meals.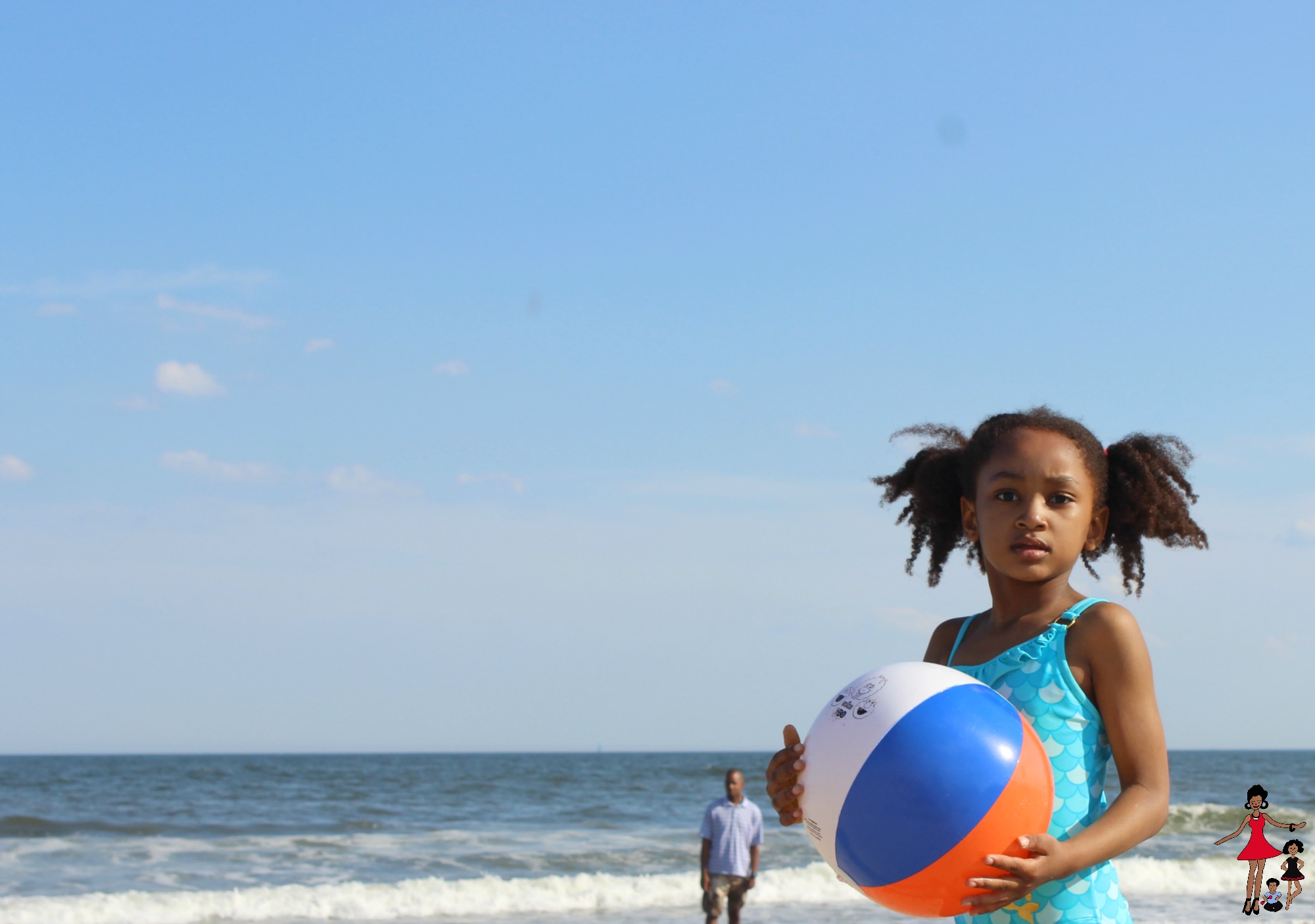 4. Bring toys for the kids.
One of the few times, that I've seen my kids really focused is when they are busy playing in the sand building castles and domes. They could literally do this for hours if they're never interrupted. It's like the sand has some magic that keeps them contented to play with it.  Here's my little guy in his own little world playing in the sand. A bucket and spade, molding toys, beach ball, kites, and bubbles are all great options for the beach.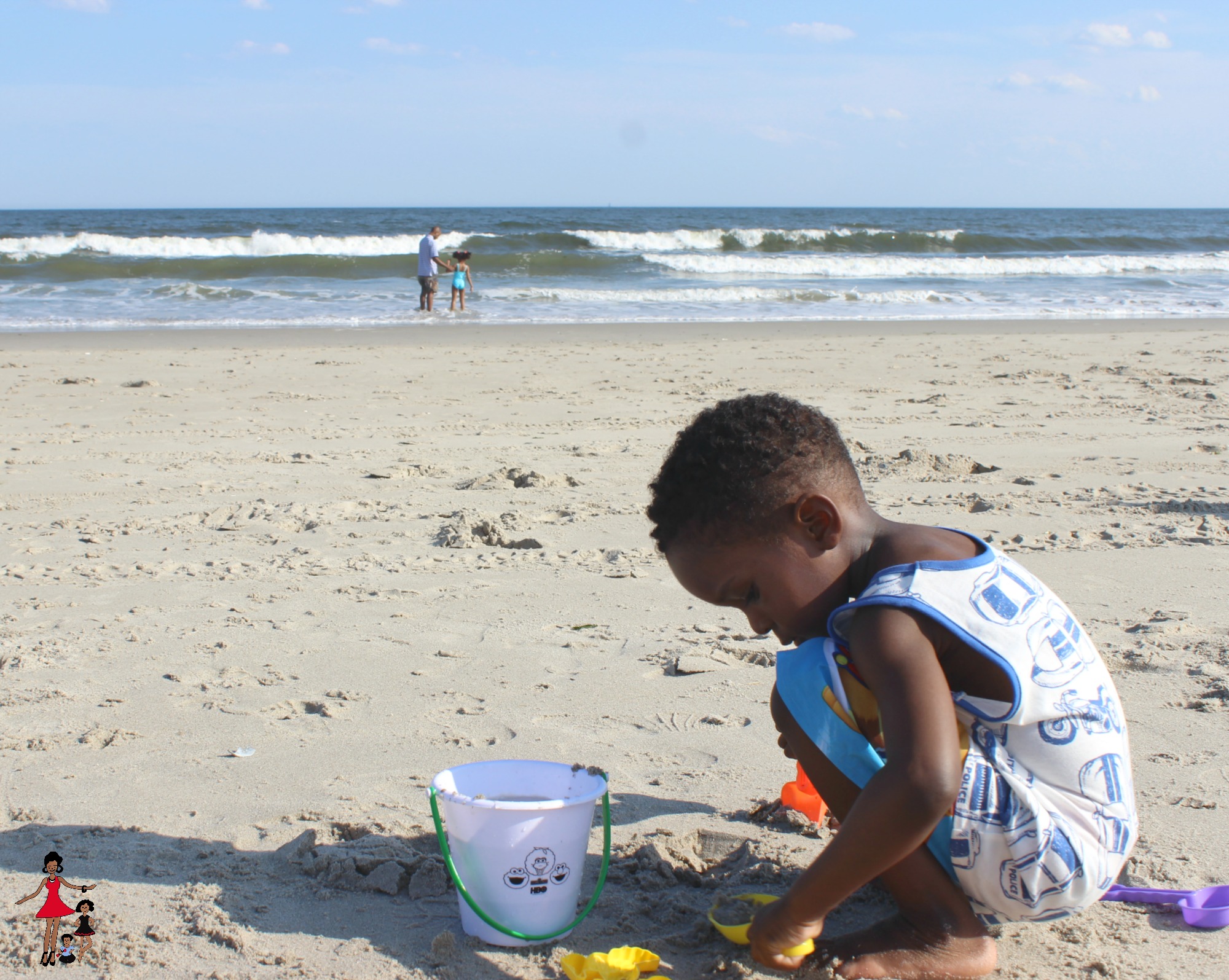 5. Extra bag for wet clothes.
Forgetting to bring an extra bag (I use plastic bags) to store wet clothes can be annoying so make sure to pack one or keep a few stashed in your beach bag.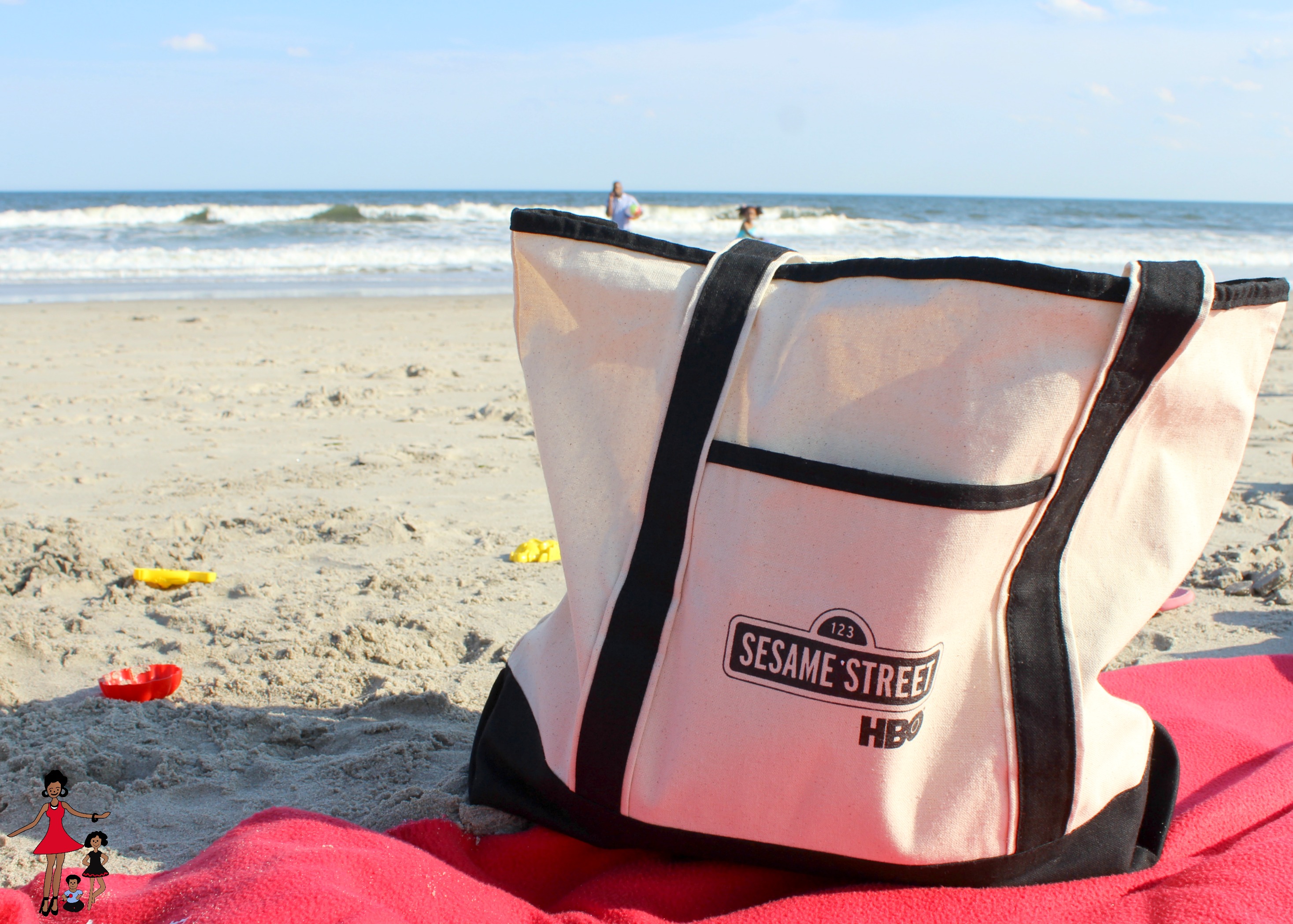 6. Focus on bonding.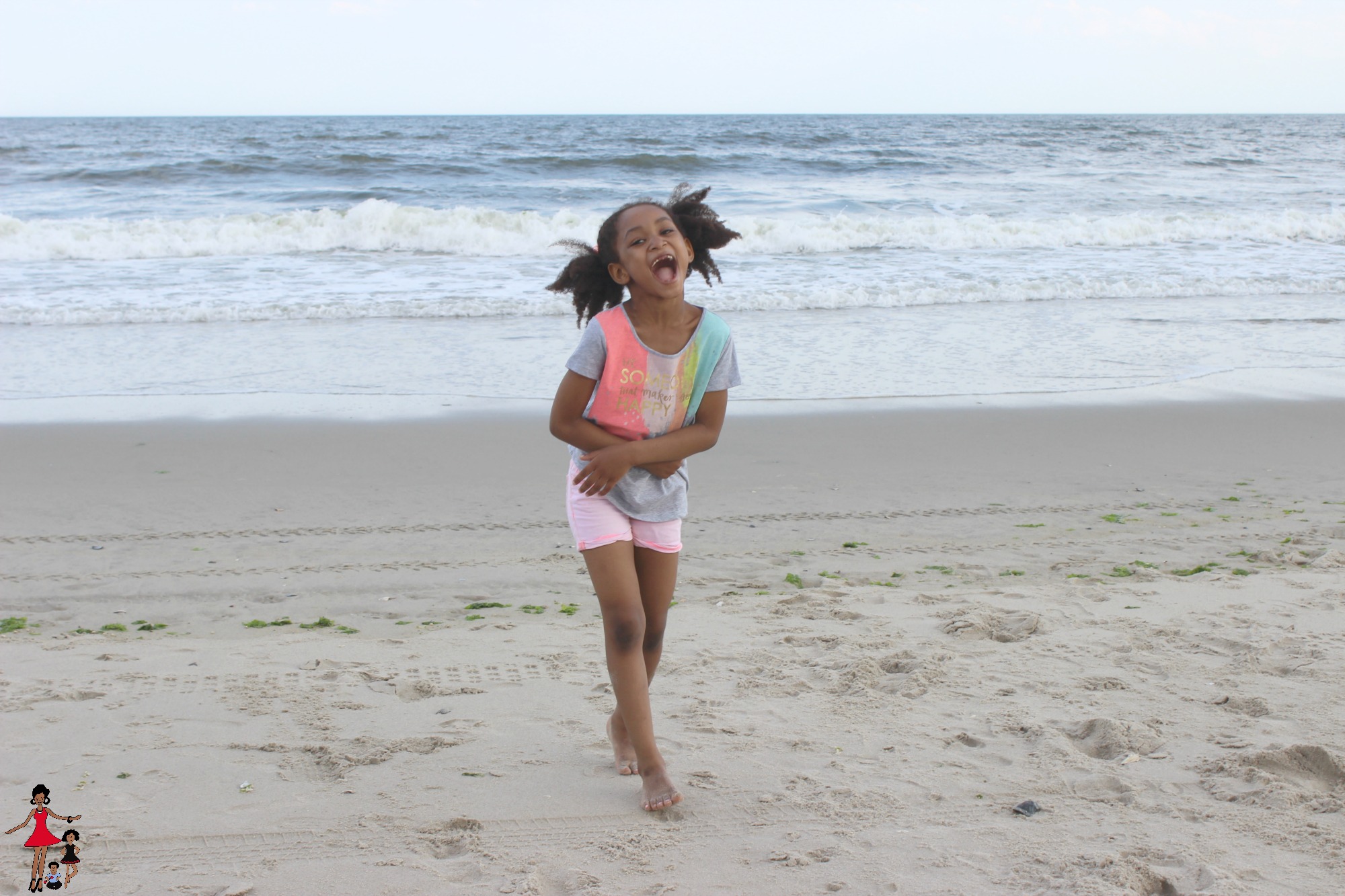 As I shared on Instagram and Facebook, my daughter and I had a fantastic time collecting shells and splashing each other in the water. We played with the beach ball as a family which my husband really got into it. We had fun taking photos and recording clips fo Snapchat but the best moments were when we put all the electronics down and just enjoy some good old school family fun.
7. Keep toilet seat covers handy.
With two small children, I know that the words "I need to use the bathroom" can be a downer for moms. The public bathrooms at some beaches may have wet floors or are littered with sand, trash etc making it uncomfortable for kids to use the toilet. I always walk with waterproof disposable toilet seat covers that the kids can sit on without worry.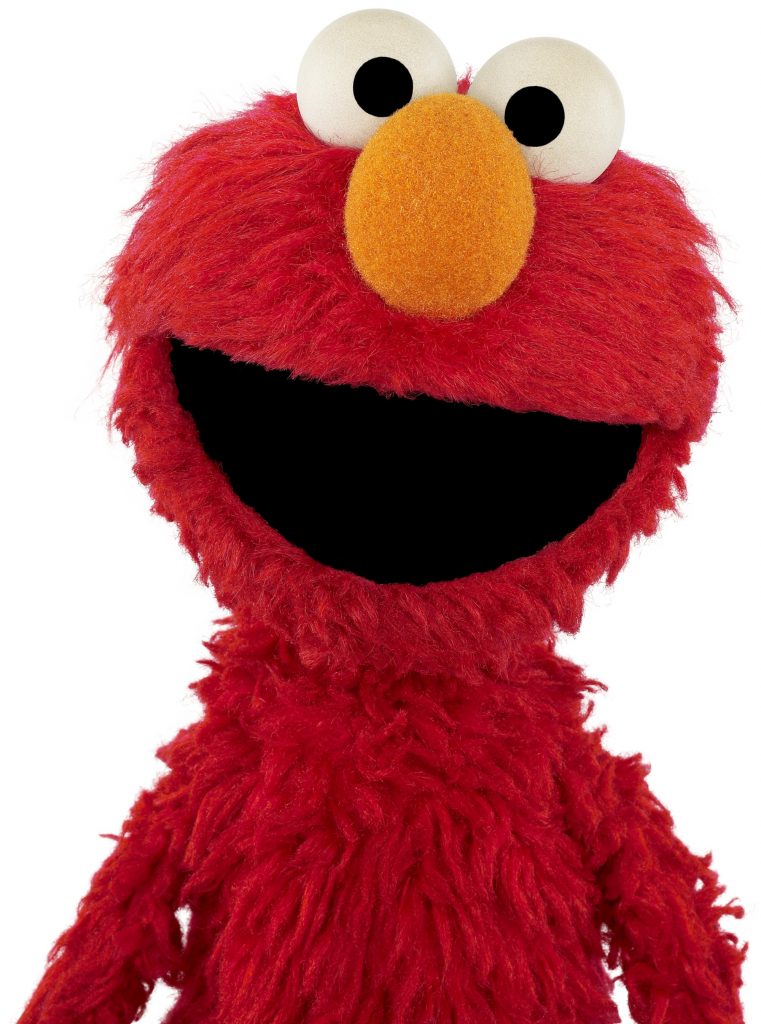 My children are always excited about summer beach days but on the days that they're not on the beach you would find us getting into other outdoor activities or hanging out with Elmo and friends on Sesame Street. You can catch new episodes of Sesame Street every Saturday morning at 9:00 am ET/8:00 am CT on HBO.
Don't forget to pin!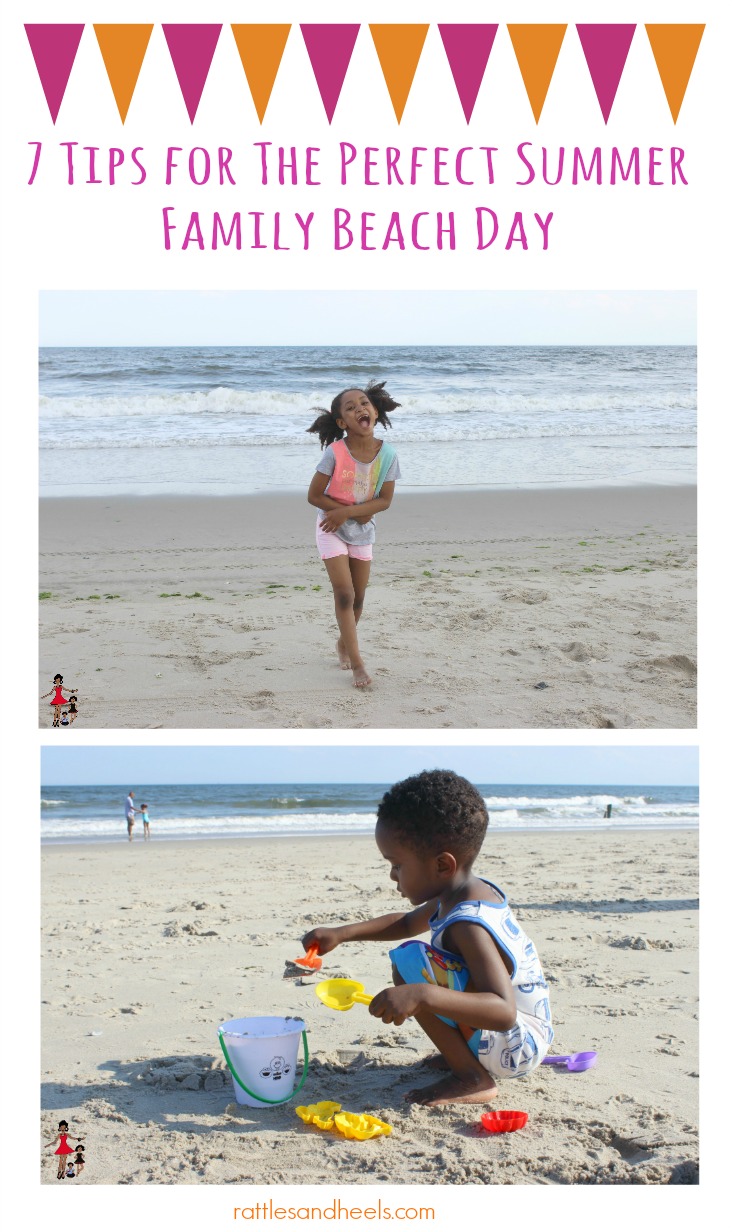 Do you have any tips to make summer family beach day perfect?