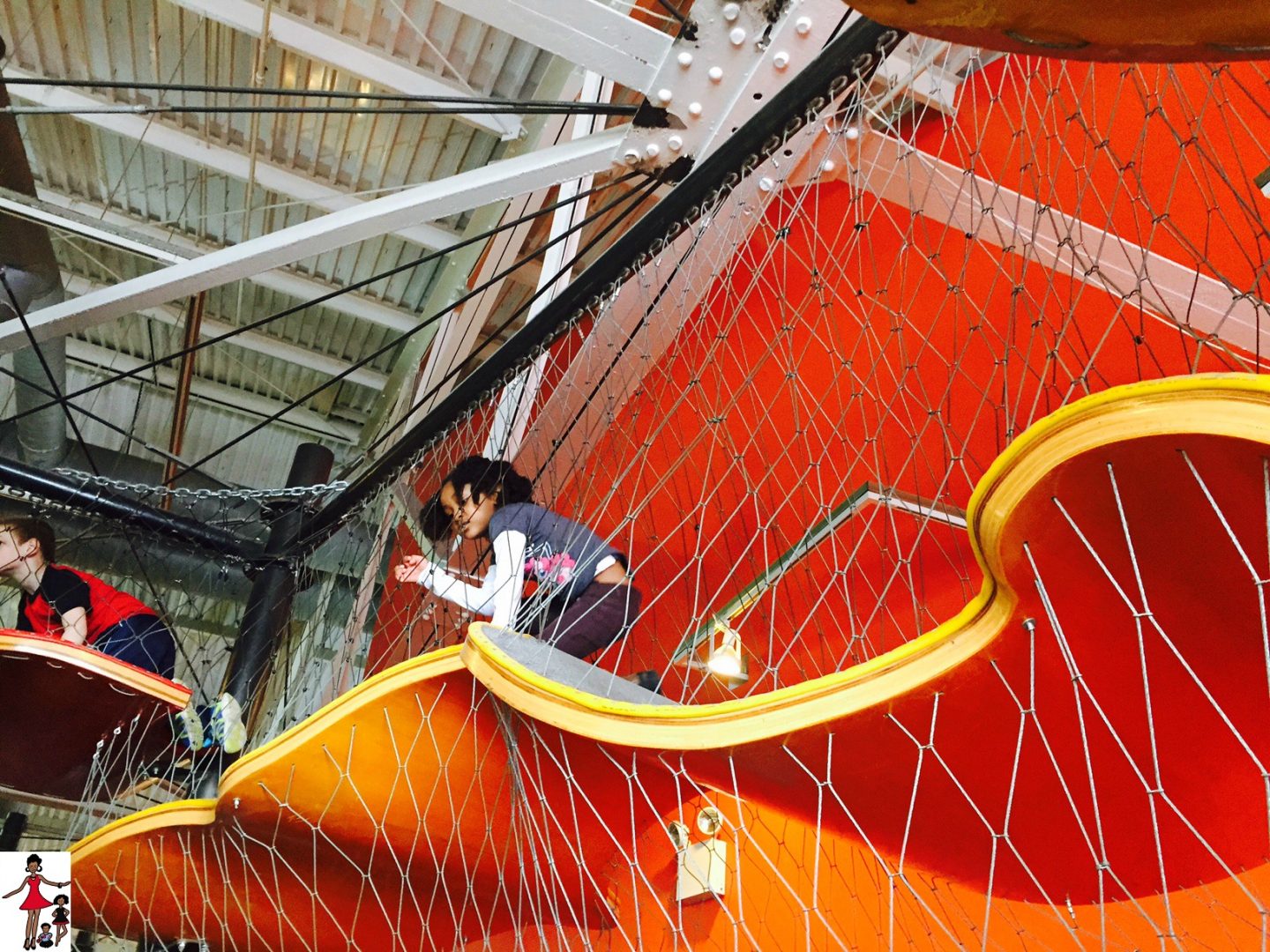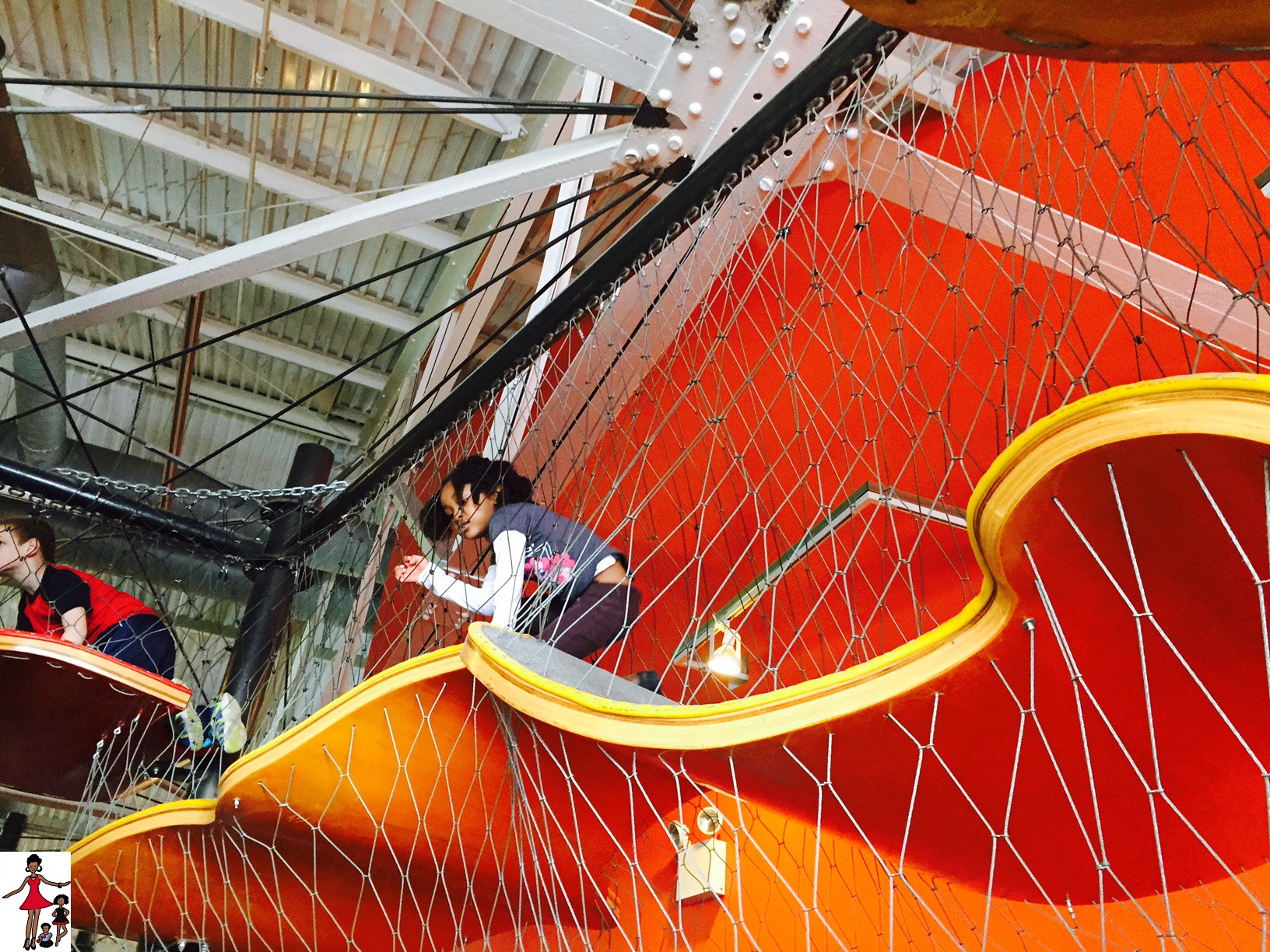 The Long Island Children's Museum may be one of the New York metro area's best kept secrets. I mean, no one really talks about it but it's a really fantastic museum for families. The Princess Fairy and I made our first visit 3 years ago when she was as little as The Super Knight. So last month, we made another trip as I was excited to see how much more she would enjoy the museum now that she's bigger. Mr. Rattles and I had just as much fun as the kids and with spring break around the corner I wanted you to add Long Island Children's Museum to your must visit list. So here are 7 reasons you should visit Long Island Children's Museum:
1. The Theater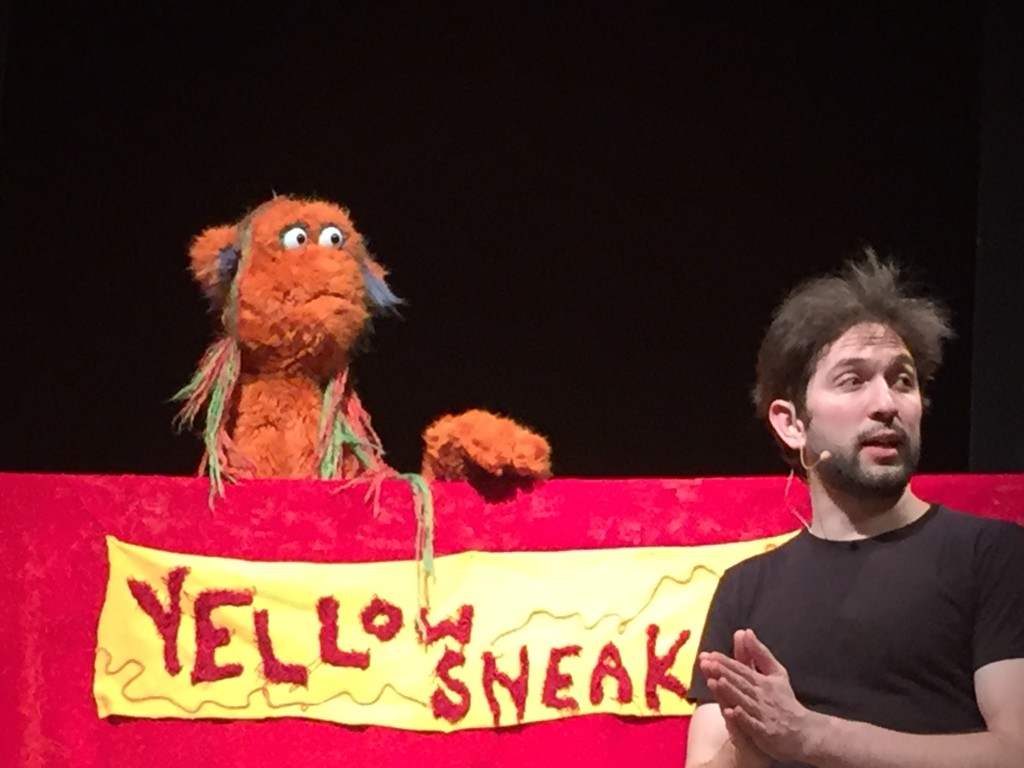 The Long Island Children's Museum theater have regular shows for children and their famiies. I think this is one of the coolest things about this museum. Our family checked out The Yellow Sneaker which was a puppet show with that emphasized the importance of eating healthy. for kids.
The Super Knight had to warm up. He didn't even want to see the puppets when the show started so he covered his face with his hands.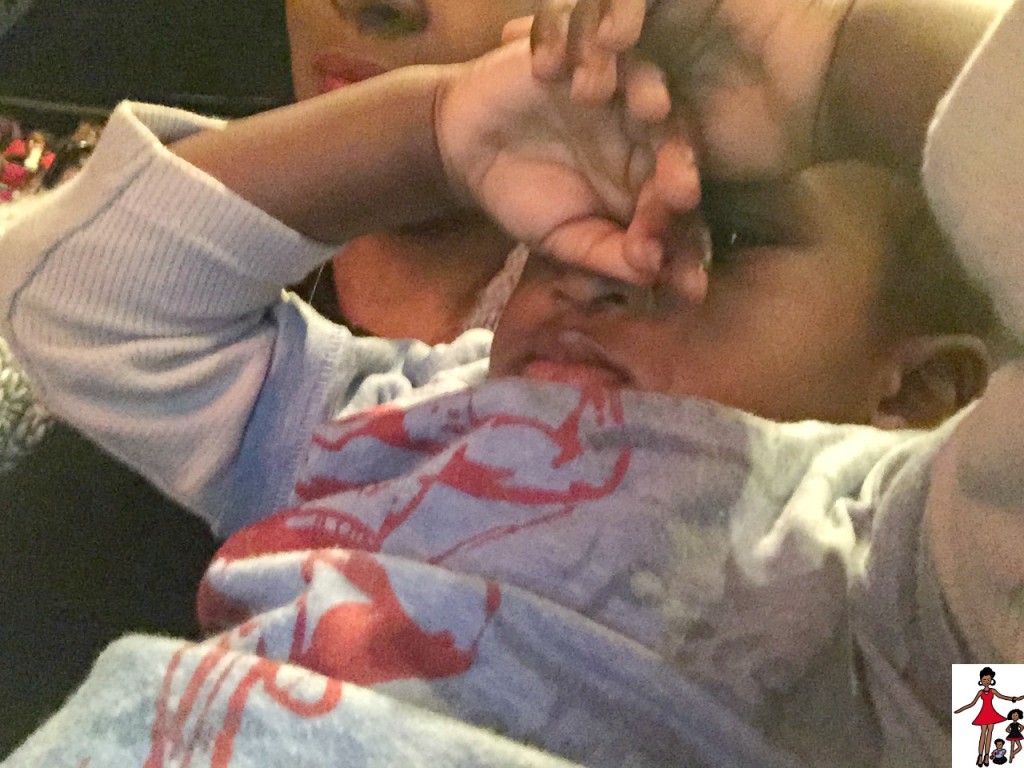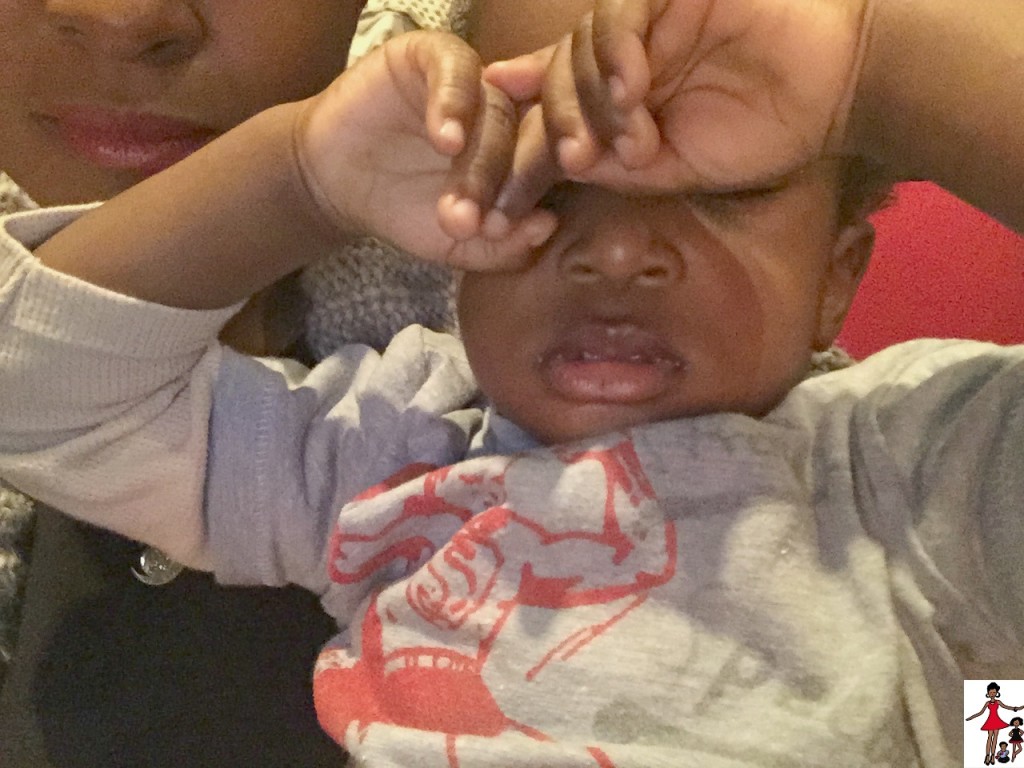 A few scenes into the show he warmed up and got all into it!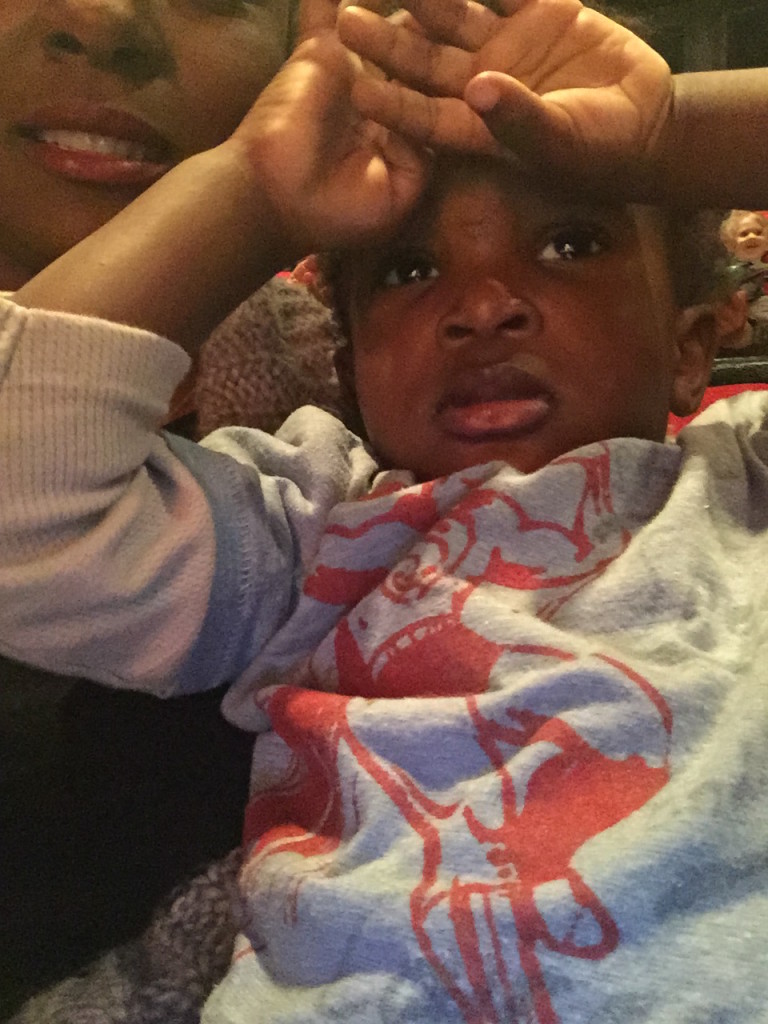 The Princess Fairy loved every minute of the show and still treasures her photo with Joey, the puppet.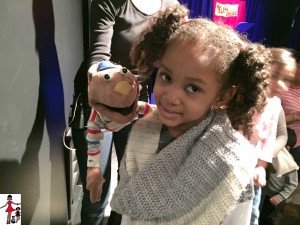 There are new shows all the time at this museum which makes it very attractive for purchasing membership so you know that it's a different show each visit. The shows are only $5 in addition to admission and I think it's completely worth it
3. Tot Spot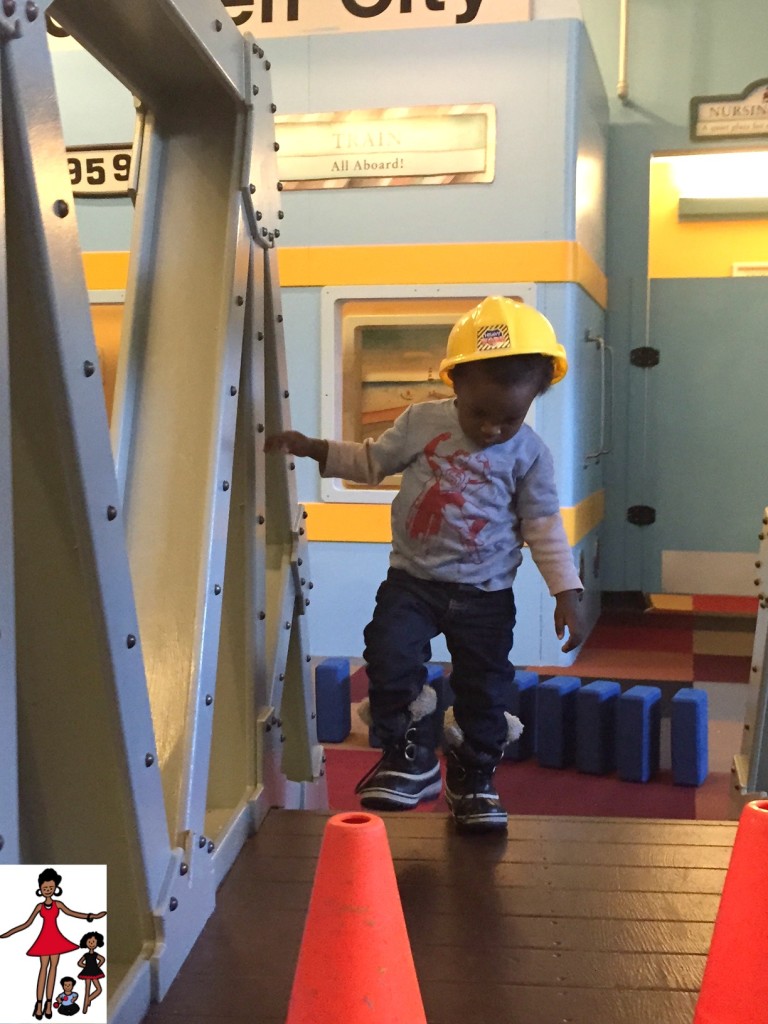 TotSpot is awesome for toddlers. My son loved the tot sized town with railway, bridge, market, train station (he must of ran over the bridge at least 20 times calling out to me each time to ensure that I saw him). I can recall The Princess Fairy absolutely loving Totspot when she was his age as well. What surprised me was that she still enjoyed herself even though she's now four. Never underestimate your kids! She really loved the motorcycle and ringing the bell at the tower.As a mom who breastfed, I can appreciate the nursing nook in Totspot which is so convenient and thoughtful especially for mothers of newborn babies.
4. Climb It!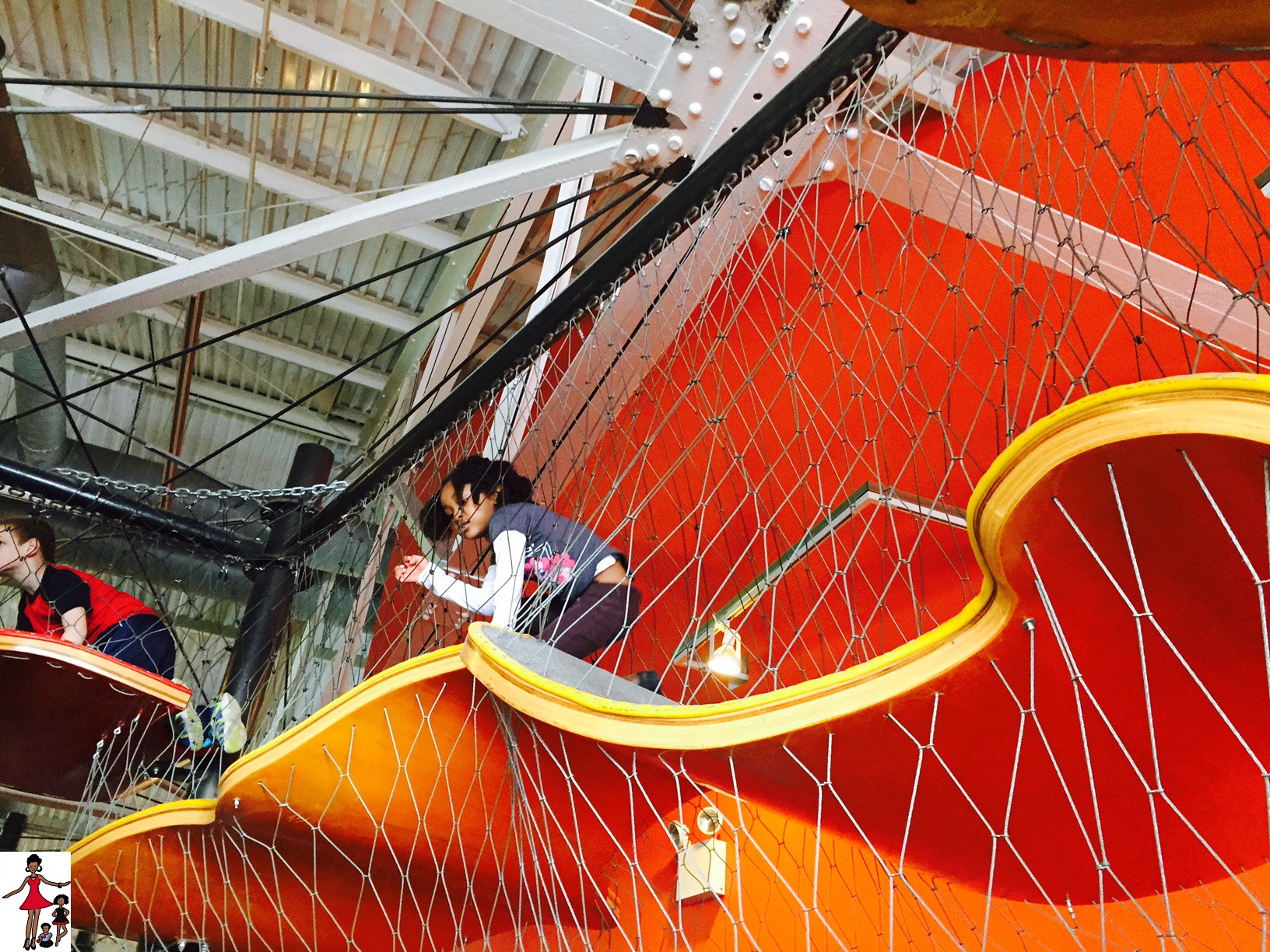 This is perfect for adventurous kids! My daughter loves to climb, jump,crawl and she is essentially fearless. I love that characteristic about her because she doesn't limit herself or prevent herself from having really awesome experiences. She loved Climb It so much that I had to beg her to climb down. Although, The Super Knight was super jealous he was just too young and too little since kids must be 4 years old or 42cm to climb.
5. Communication Station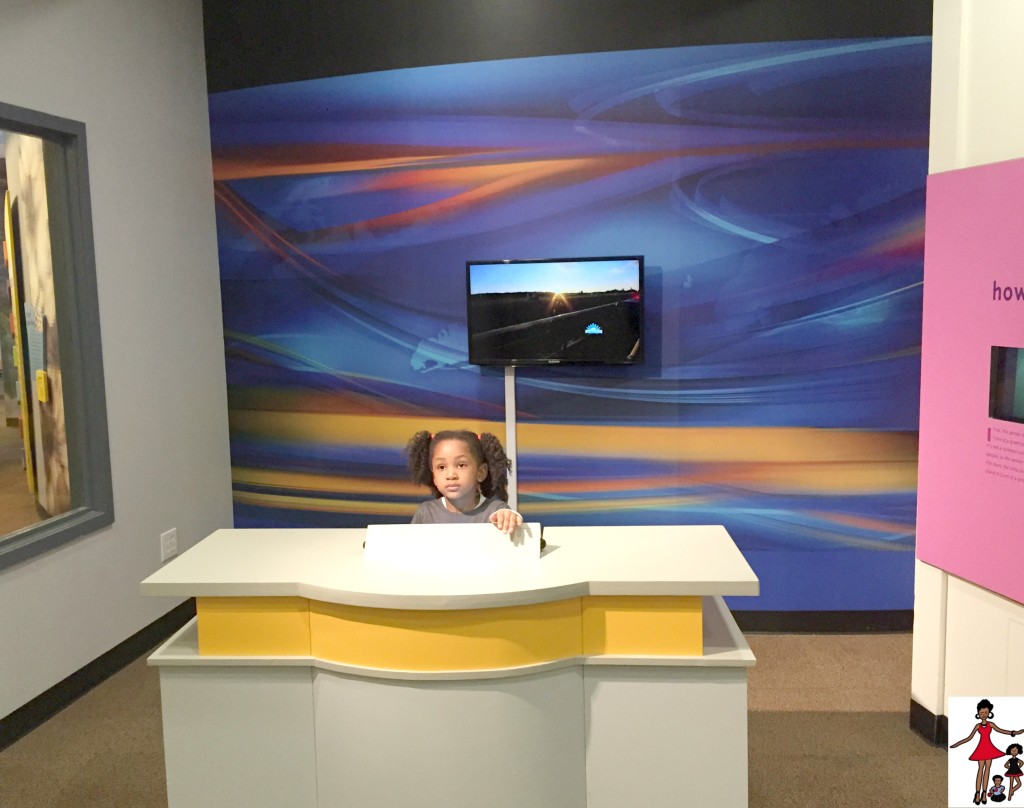 Okay, let me admit that this was more of a hit for me than my children but that's because they are still too young. At 4, The Princess Fairy is still learning to read and you have to be a good reader to really enjoy this exhibit. Kids get to role play as newscasters and news announcers in a news studio. My daughter loved seeing herself on the big screen and sharing the pretend warmer weather forecast *sigh* There is also a radio broadcasting studio. It's perfect for your little future communications major.
6. Bubbles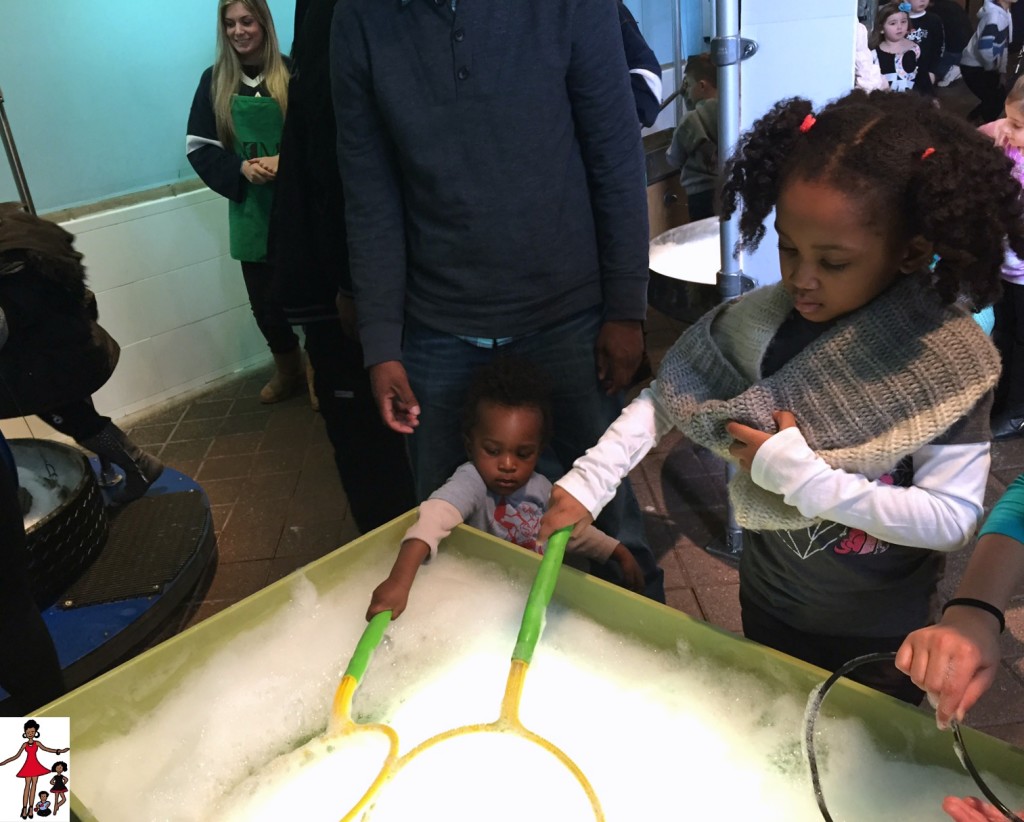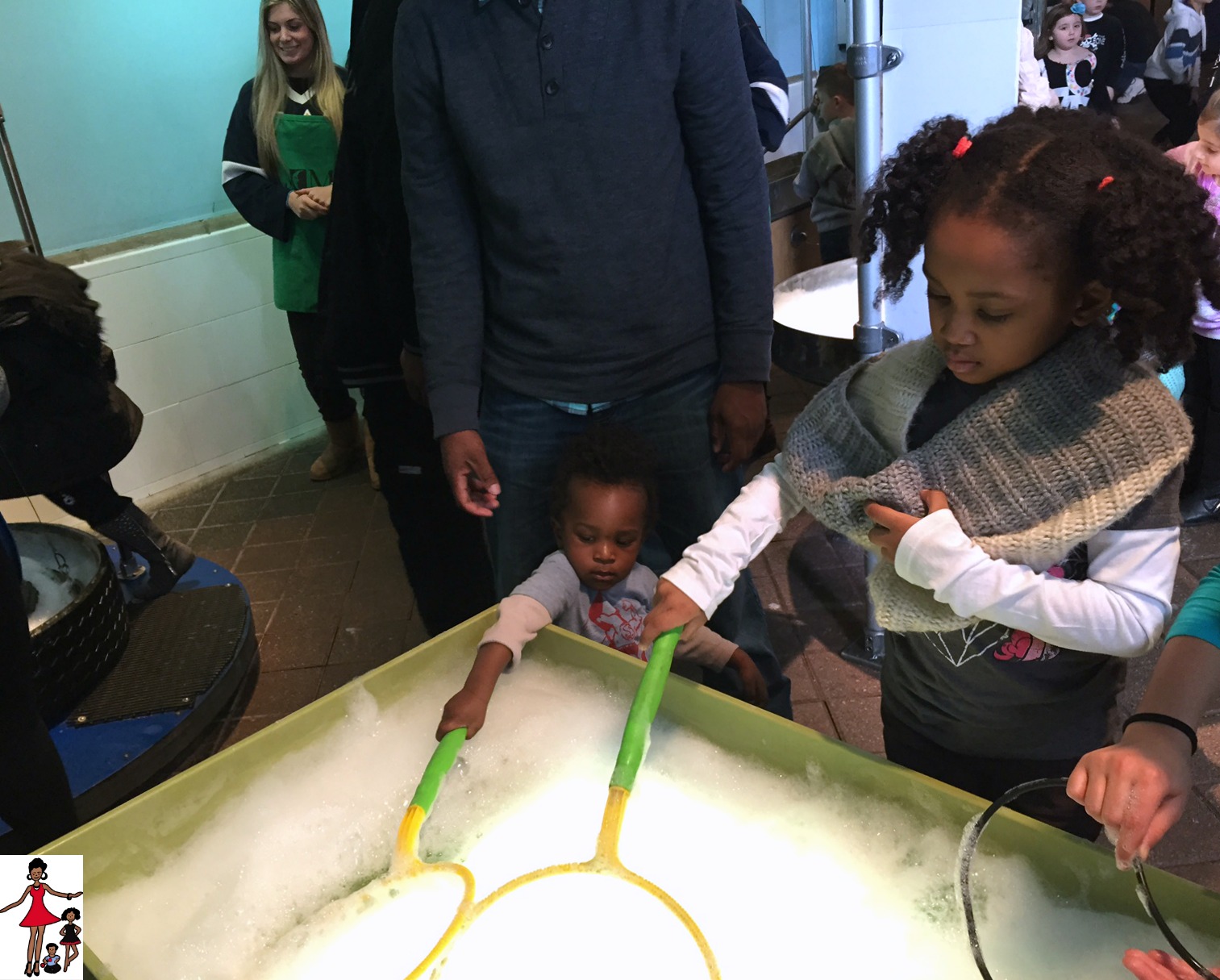 Please introduce me to a kid who isn't fascinated by bubbles. It always intrigues me how much kids love bubbles. This was one of the busiest exhibits in the museum with everyone wanting to get in on the action. Mr. Rattles jumped on line twice to get encapsuled by bubbles which made the princess fairy laugh at him. Kid are able to make all types of bubbles in this area and determine how to make really big bubbles.
7. Distance
New York City moms, have no fear visiting the Long Island Children's Museum doesn't mean that you'll be driving for days on end into Long Island. We visitied while we were reviewing the
Hyundai Sonata Sport
and it took us about 35 minutes to get there from Queens, NY. I can appreciate the fact that this required no tolls or traffic jams. My tip would be to travel during off-peak traffic hours and you would find yourself there quicker than you imagine. There are also plenty resturants, shopping and entertainment nearby so you can make it into a day trip.
7. Parking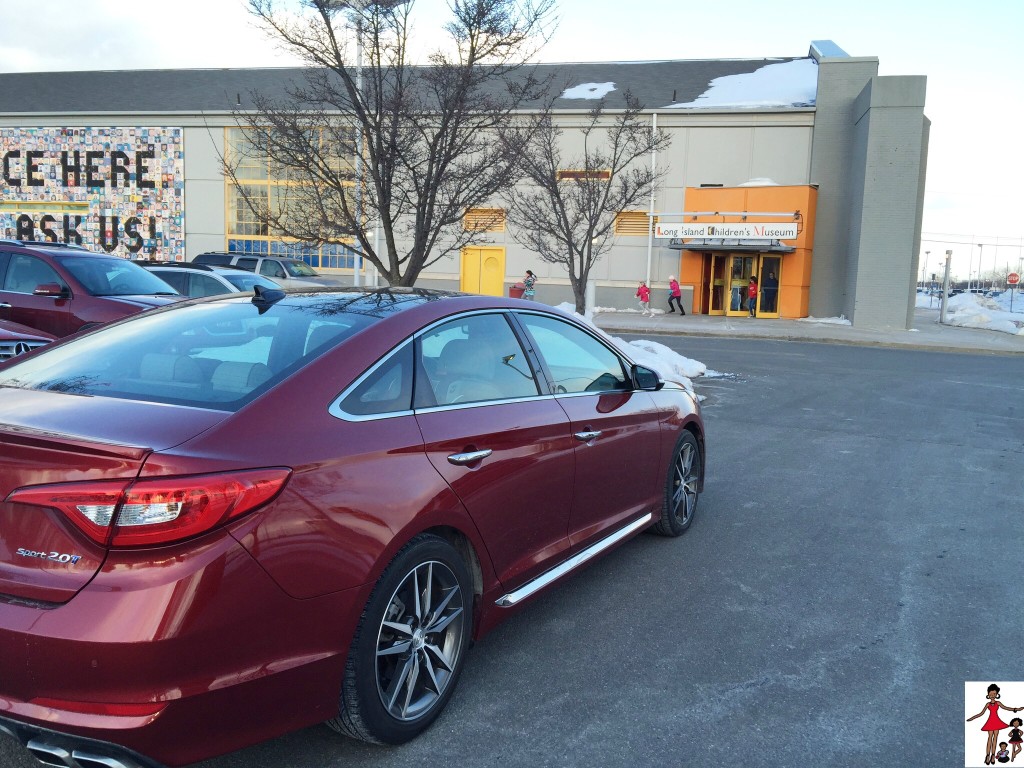 Yes, parking is always a huge factor for us New Yorkers and I love stress free parking.  Long Island Children's Museum offers free parking with lots of spots. With small kids, this is one less stressor and I can't deny that this is a big drawing factor for my family.
As usual, I must share what moms really want to know, bathrooms were clean and the museum is stroller friendly. I visited during peak time, winter break and it was cleaned frequently by the staff. We also loved that coat check was free! You can find out more about admission, membership, exhibits and more on their
website
.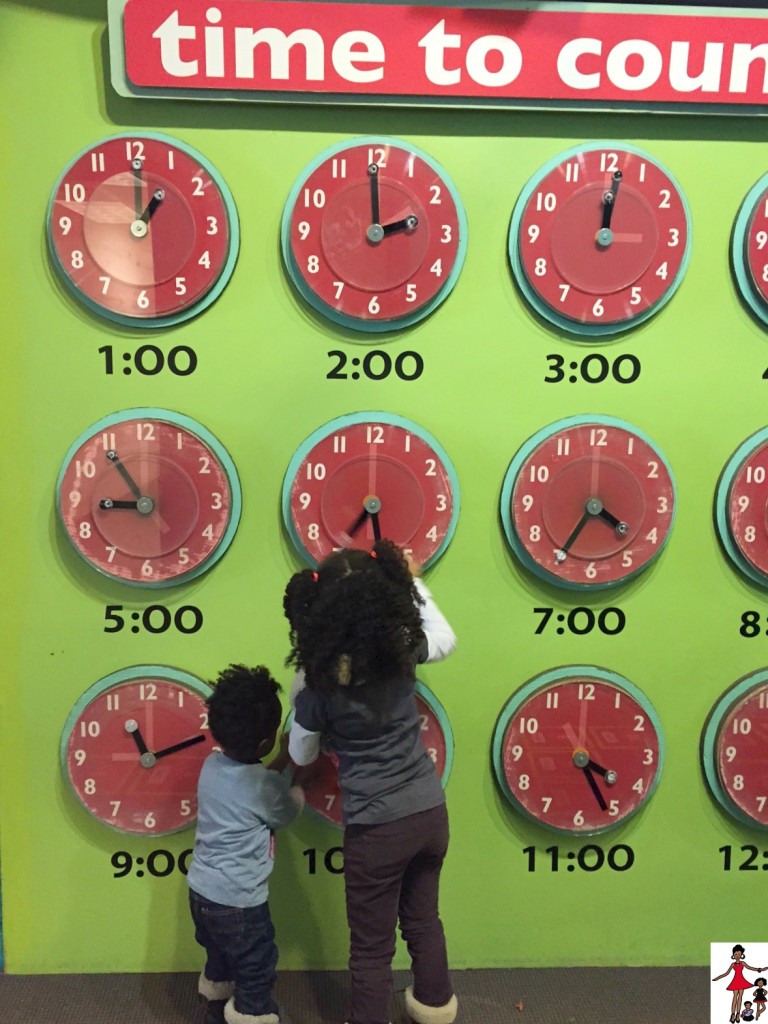 What do you think you would enjoy most at the Long Island Children's Museum?