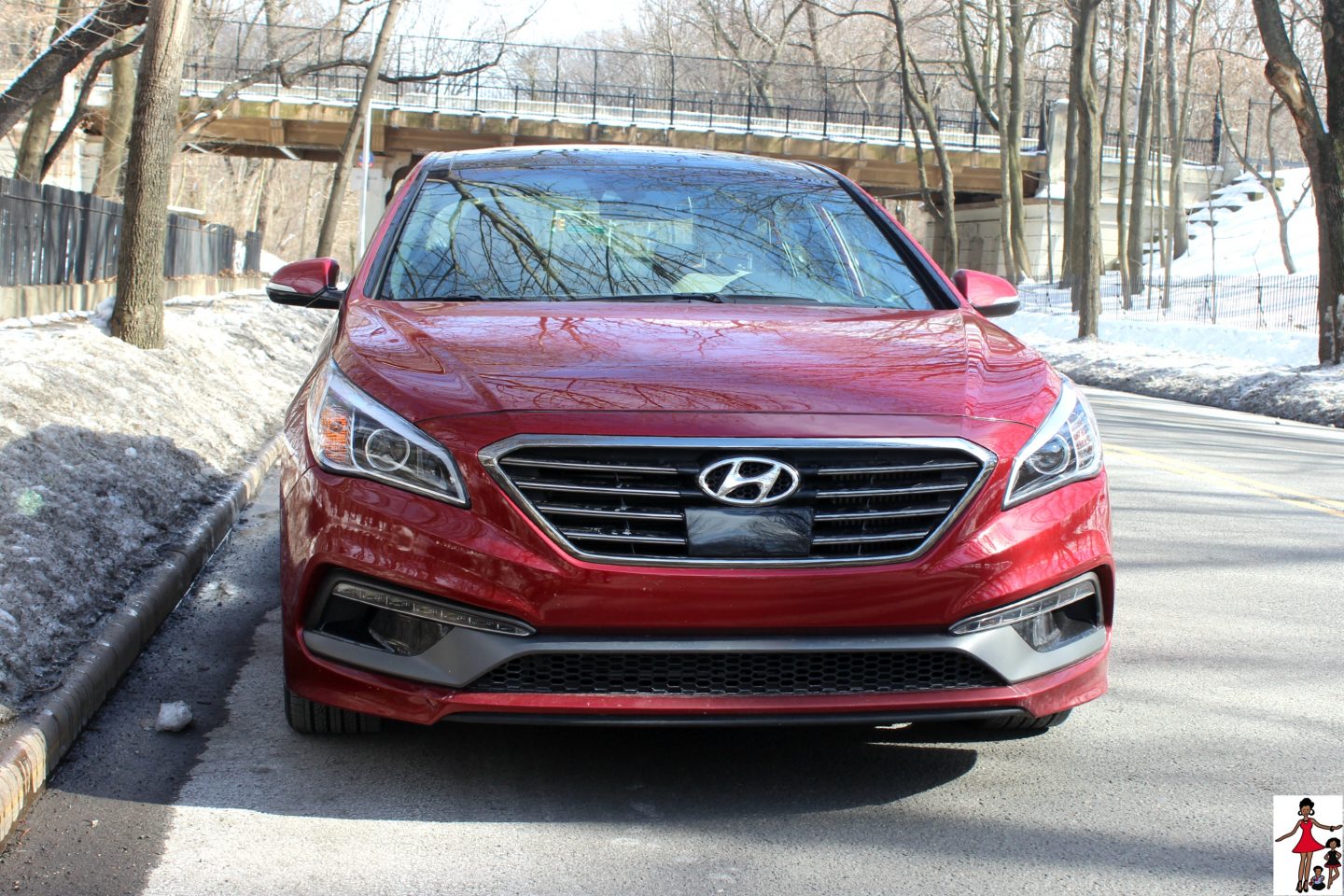 Vehicle was provided for my 2015 Hyundai Sonata Sport Review.  As always, all opinions are my own.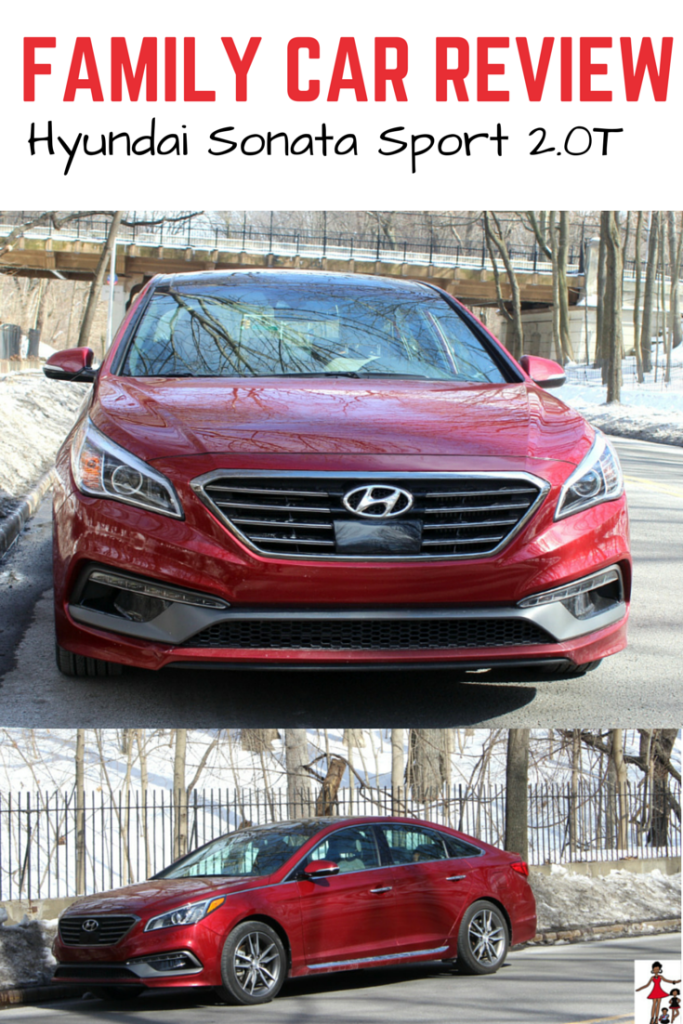 Here's what been going on at our home lately, The Super Knight can't stand to stay in the house. Soon as he gets out of bed, he finds his shoes and tries to put it on himself all while pointing at the door saying "GO!" If you know anything about toddlers, you know that they would drive you crazy repeating "GO!" so many times that you end up doing just that. As a result, we are always on the "GO!" So when I skimmed through The Princess Fairy's school calendar and noticed that she would have a week off school, I knew I had to ensure that every single day we were on the "GO!" Of course, we needed a ride to get going and our ride for that week was the 2015 Hyundai Sonata Sport 2.0T.  All that going means that we spent a ton of time in the car so I am excited to share this review highlighting 4 things that we really, really loved about the 2015 Hyundai Sonata Sport: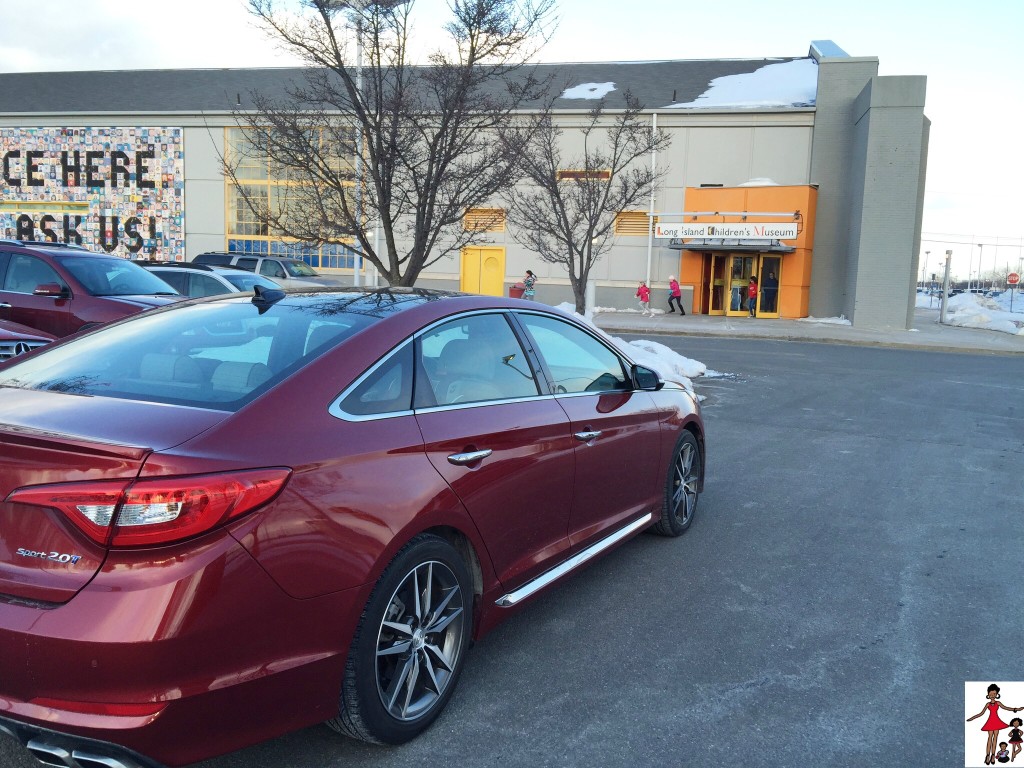 [Tweet "Spend a lot of time in the car with your family? Maybe it's time for an upgrade to 2015 @hyundai Sonata Sport"
Style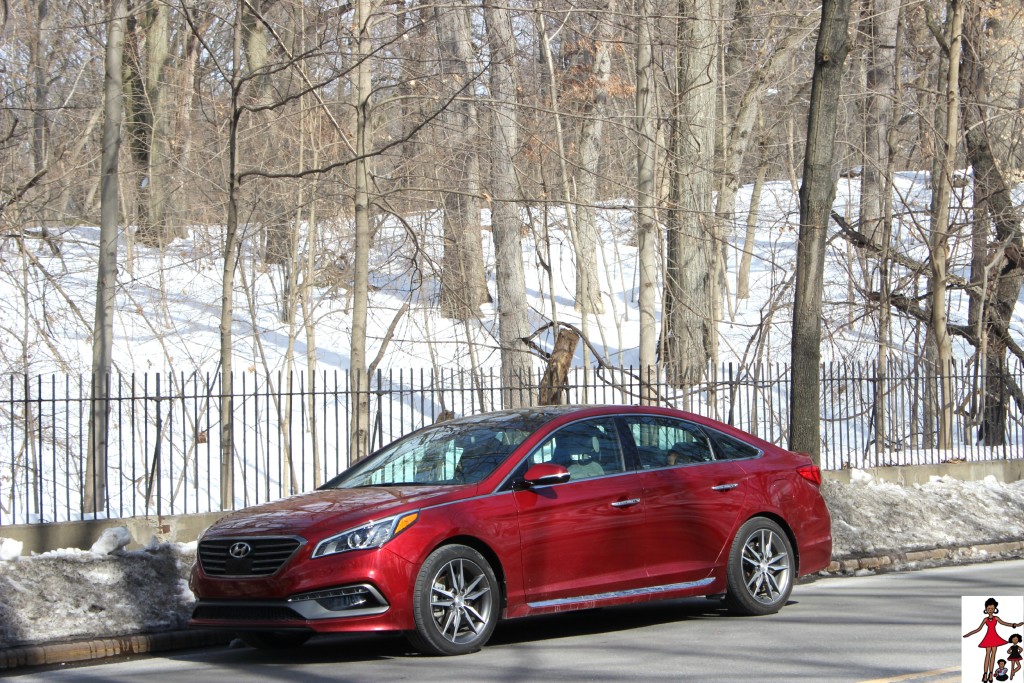 After The Princess Fairy's first ride in the car, she decided to christen it. I'm not sure if it was the Sonata's cranberry color or stately look but she named the car Jeffery. She would giggle each time she referenced Jeffery. Jeffery is the type of car that makes people stare. The 2015 Sonata has a very polished and sophisticated design. It's funny because a few weeks prior, my friend and I were at the mall and as we were leaving someone pulled in with a 2015 Hyundai Sonata Sport  and we both were Wowed  and swooning all over it. Well, I found this is to be a common reaction as I drove around New York City with this car. Y'all know New Yorkers are a tough bunch to impress so it's definitely a nice looking car.  Driving this car is like wearing a Diana Ross dress, you're going to get lots of stares and compliments. If you're looking for a ride that turns heads. This my friends is certainly it, Mom in Heels approved.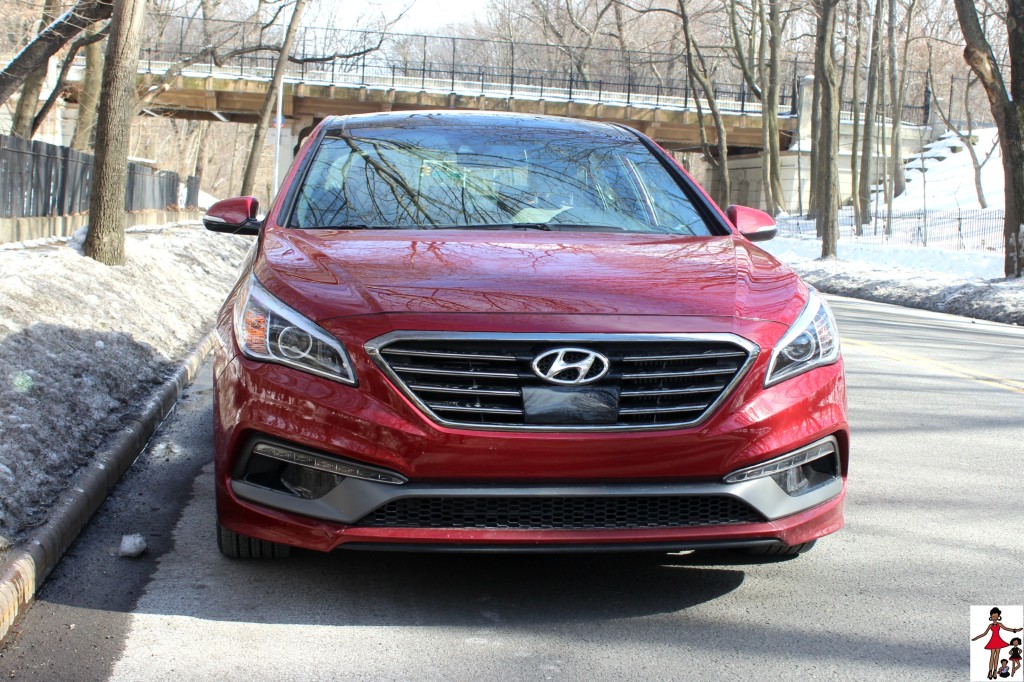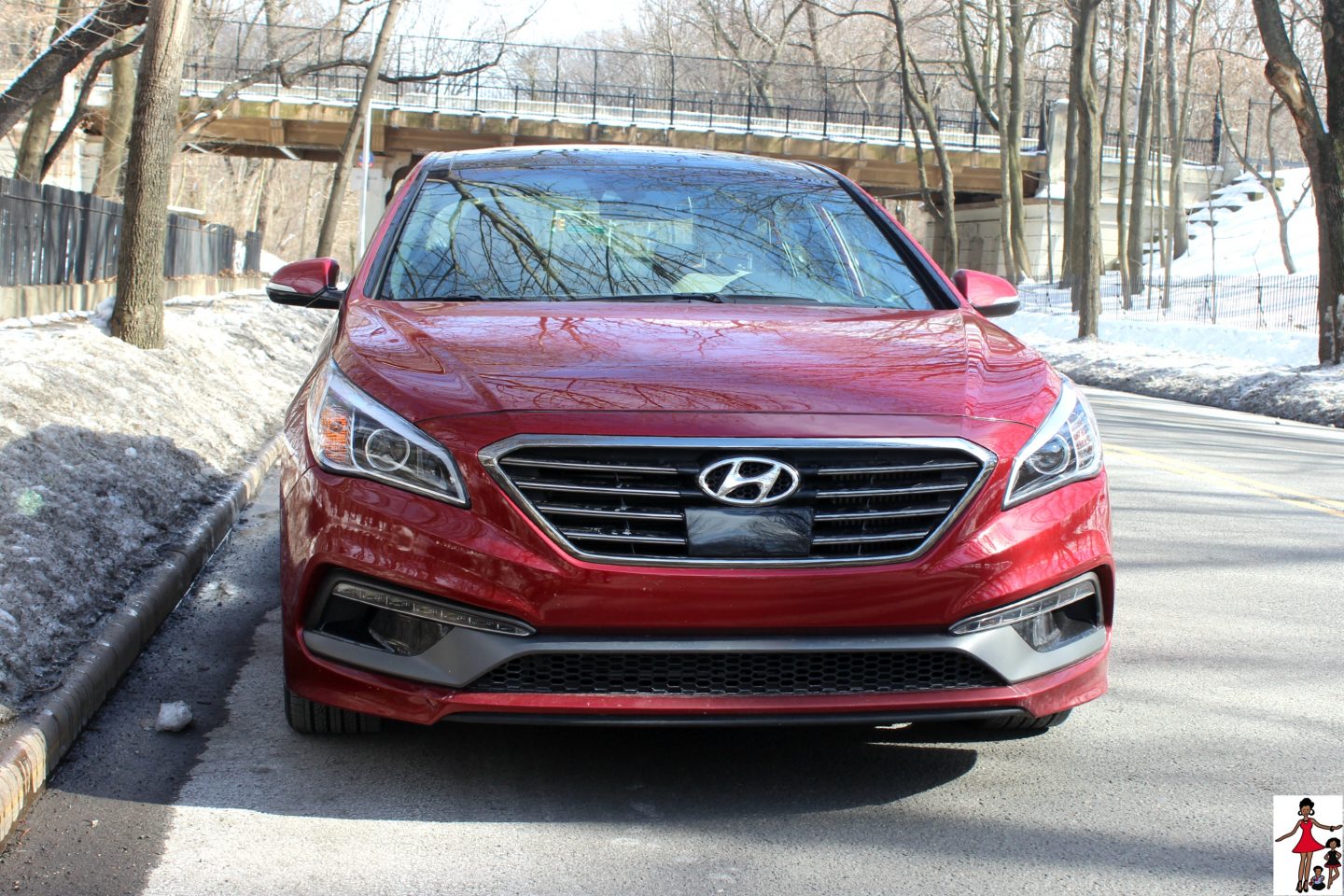 Huge Panoramic Glass Roof
Besides it being a very attractive car, the Hyundai Sonata Sport has an incredible panoramic sunroof/moonroof. I mean the entire top of the car is glass! The kids loved the moonroof and the princess Fairy would make it a point to remind me to open it when I got into the car. Our other reason for absolutely loving this sunroof is the great lighting for our car selfies. Us girls love to take selfies in the car. Even the hubby got into the selfie action and couldn't stop gushing about how much he loves it. If you spend lots of time in your car, I think a great sun/moon roof is a necessity as you don't feel as claustrophobic
Spaciousness
We took two mini road trips with the Hyundai Sonata out to the Long Island Children's Museum and the Liberty Science Center in New Jersey and it was a fantastic experience. We ended up stuck in traffic both times and what should of been 1 hour ride doubled in time. Besides The Princess Fairy repeatedly asking "Are we there yet?" our tall family was very comfortable, my husband in the passenger seat and even my baby boy in his car seat. Even with a car seat and booster seat in the back the kids were still able to bring their toys and gadgets. My daughter has really long legs and I wasn't constantly begging her to stop getting her knees into my back. I would highly recommend this car for a tall family.
Safety
When it comes to cars, safety features can be a deal breaker for this mama bear. My favorite safety features were the rear cross traffic alert, blind spot detection, lane departure Assistance and Forward Collision Warning System. The Rear Cross traffic alert is just the coolest thing ever! Whenever, the car is in reverse it will alert you of any traffic behind you. This car also has the Blind Spot Detection system which I absolutely love. Also, the Hyundai Sonata Sport helps you switch lanes safely which is super handy when you're trying to catch an exit on a busy highway. This system measures the speed of oncoming cars and lets you know if it's safe to switch lanes. I really love these modern safety features. The forward collision warning system which uses a camera to determine the distance and speed of the vehicle ahead and warn you if you're too close.
If my 2015 Hyundai Sonata Sport review make you consider purchasing this sedan for your next set of mommy wheels, you can find out more details about the car and find a dealership close to you here. The Hyundai Sonata Sport 2.0T starts at $28,575.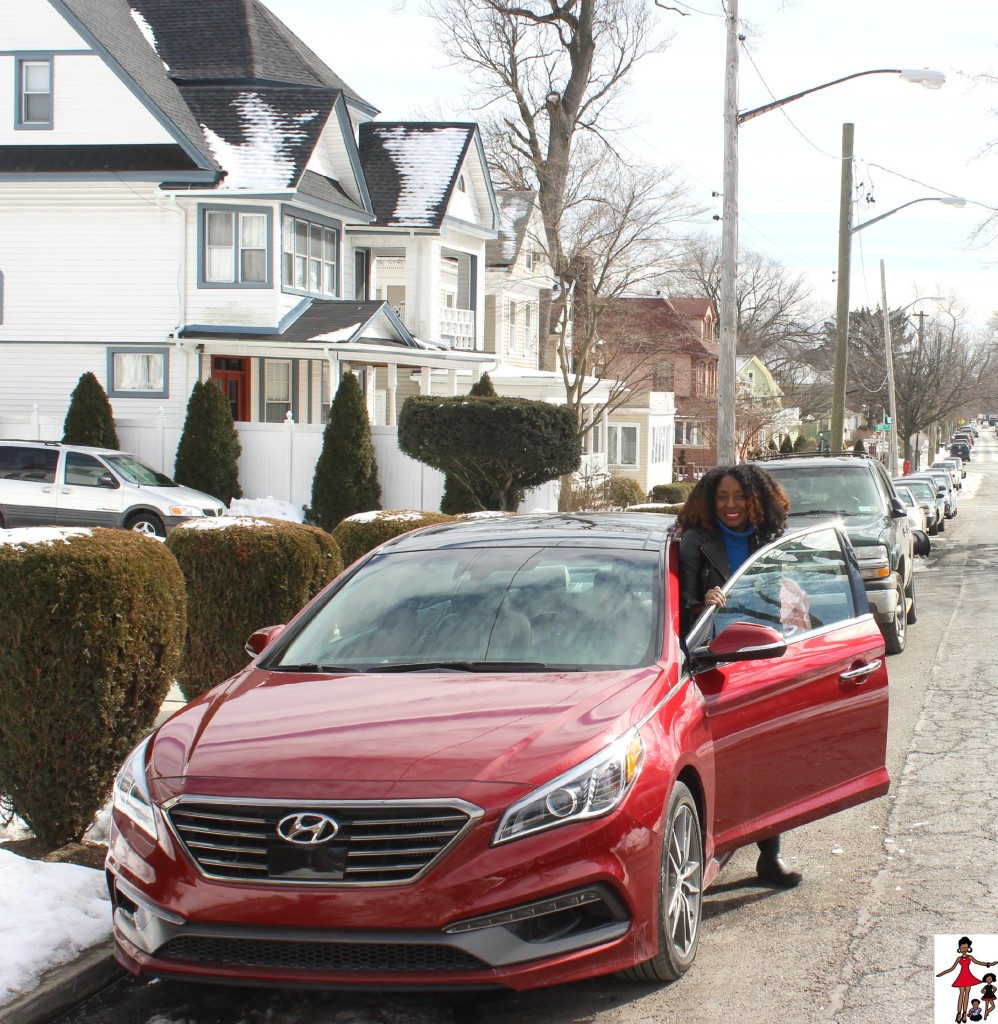 Are you Hyundai Sonata Sport type of mom?