"I am a member of the Everywhere Society and Everywhere has provided me with compensation for this post. However, all thoughts and opinions expressed are my own."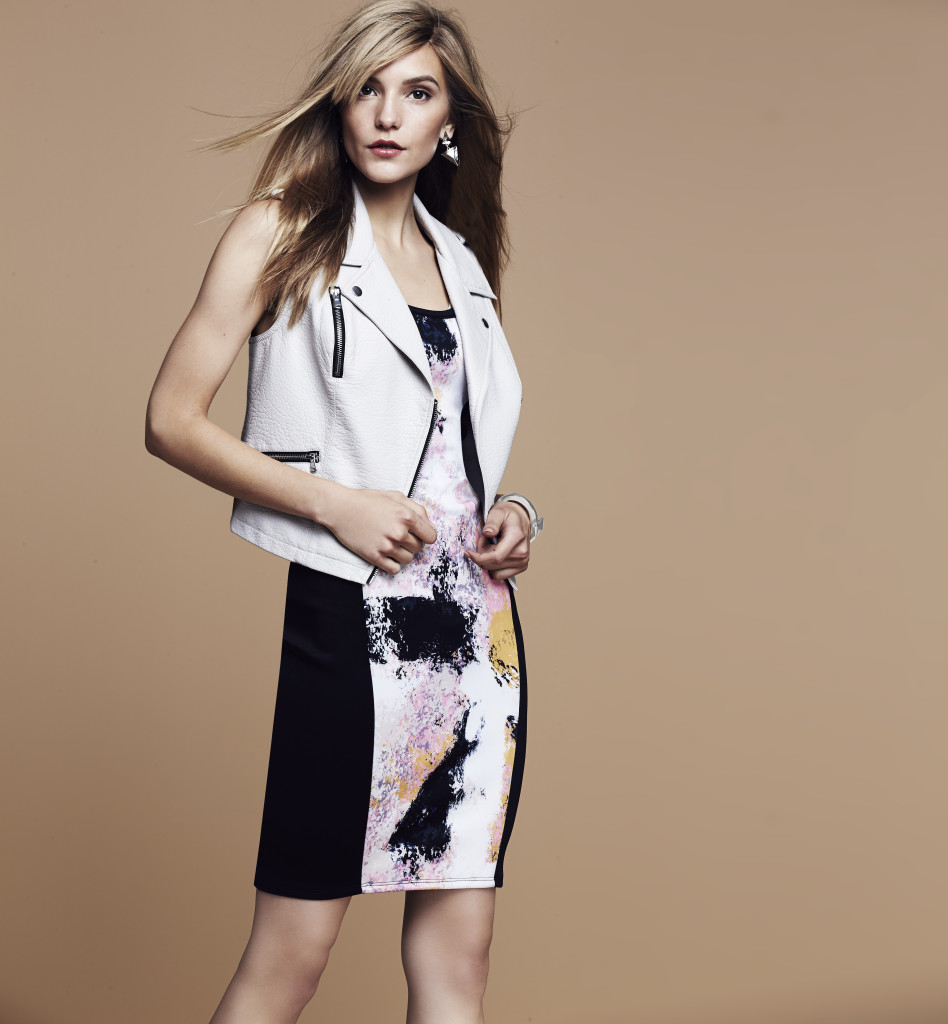 I can't contain my excitement that it's spring, I know you're probably thinking that's all I write about but Hello, it's spring! Adanna is a happy girl. By now, you know that I love Macy's and I always have a blast when I attend their in-store events because they know just how to make a girl feel special and have some fun. So I was thrilled to learn about Macy's Presents Destination Spring Fashion event and I had to hop on my computer to share all the awesomeness with you.
Macy's Presents Spring Destination Fashion will feature a runway show with cool fashion for all your traveling this spring. But this show isn't just for chic jet setters, even with no vacation on the horizon this will be a fun event to get some fashion inspiration and check out some new threads and find new pieces. Do you see that cute vest in the photo above. It's breathing life into me. Plus, show me the girl who doesn't love a good runway show. I love runway shows because they help me to determine what would work on my body type and what's just not practical for my lifestyle. I want to see how clothes look and move on real people so runway show is right up my little fashion obsessed alley.
Besides the runway show, there will be mini-makeovers and music. Let me quickly add that the DJ at the last Macy's event I attended was awesome. Is like he knew this mama don't get out much! Oh, there will also be a chance to win a consultation with Style Experts to bring out that glam mom in you. I'm not sure Mom in Heels would never pass up such an opportunity. Plus, with any purchase in Women's fashion of $75 or more, shoppers will receive a personalized Macy's garment bags!
I'm going to be there ready to soak up all the fun at Macy's Roosevelt Field in Garden City, NY  on April 11 at 2:00 pm. If you're on the West Coast, you can attend Macy's Presents Destination Spring Fashion events at:
Macy's Pleasanton (Pleasanton, CA) – April 11, 2pm
Macy's Palm Desert (Palm Desert, CA) – April 11, 3pm
Macy's Center City (Philadelphia, PA) – April 1, 5pm
Macy's Metro Center (Washington DC) – April 9, 5:30pm
Macy's Presents Destination Style will be held in a few other cities. Find one close to you here 
Are you going to attend Macy's Presents Destination Spring Fashion?