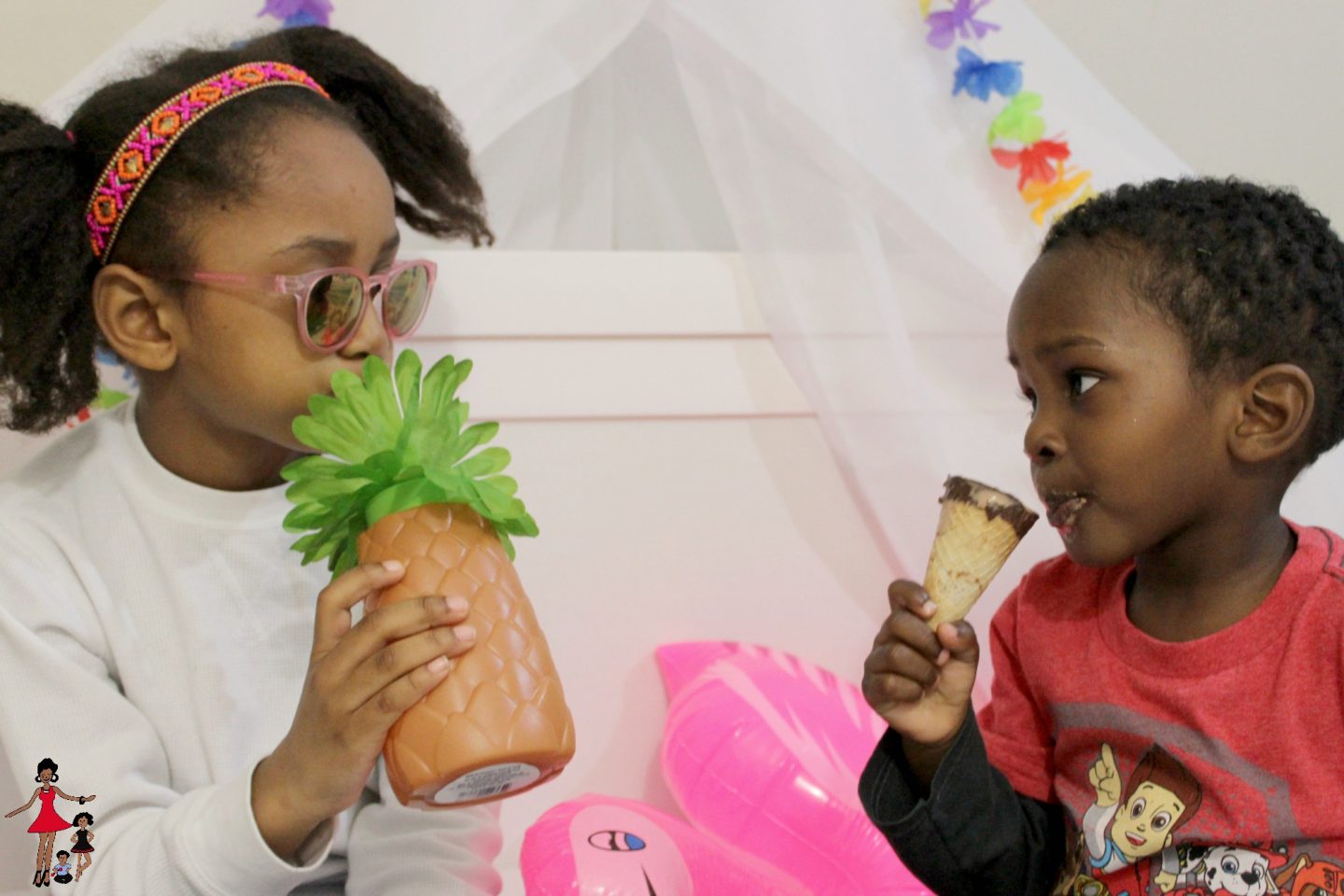 This is a sponsored post. However, all opinions expressed are my own. 
Woot! Woot! Summer is only one month away and my little ones are very excited. As you will see, we have a really fun summer planned but if it's one thing that I've learned over the past few years as a mom is that it's important to always have some cool indoor activities for rainy or cool summer days. The warm toasty summer weather that most of my friends in the south are already enjoying is always fashionably late to New York City so we have to be creative. Our little crew refuses to allow the weather to shade our indoor sunshine so we decided on 5 fun ways to celebrate summer indoors to have an indoor celebration when it's raining or not so warm outside. Here are 5 fun things to do indoor with kids instead of sitting at the window stressing about the weather: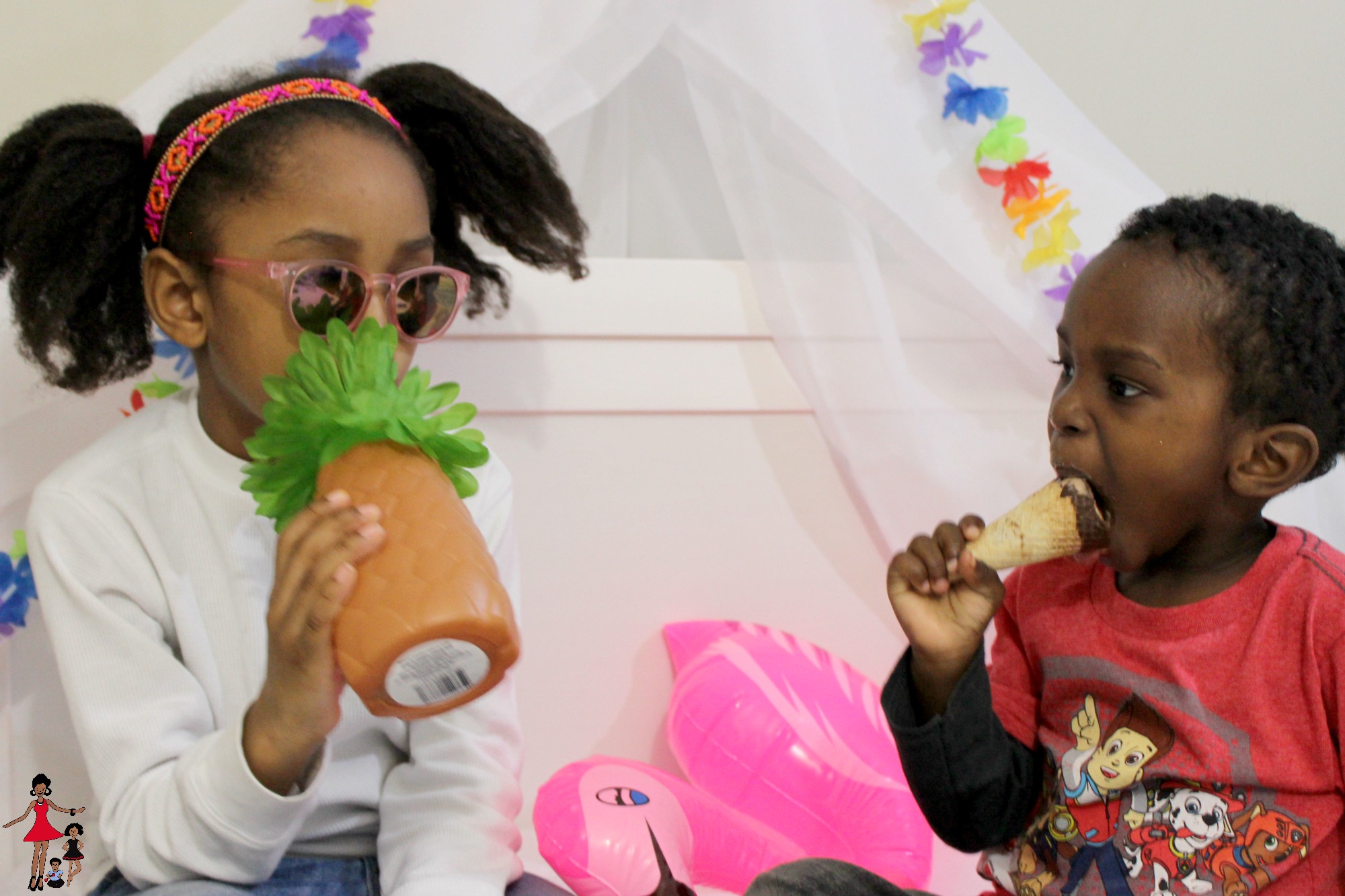 1. Throw a concert.
There isn't a kid who doesn't get excited about a mic in their hands. Even a shy kid would enjoy a little concert performing for the family, lip-syncing to their favorite songs. Make the experience even better by letting the kids design and make their costumes.
2. Ice Cream.  
On rainy days, we can't run outside to get an ice cream cone from the ice cream truck so having a little ice cream in the freezer is compulsory.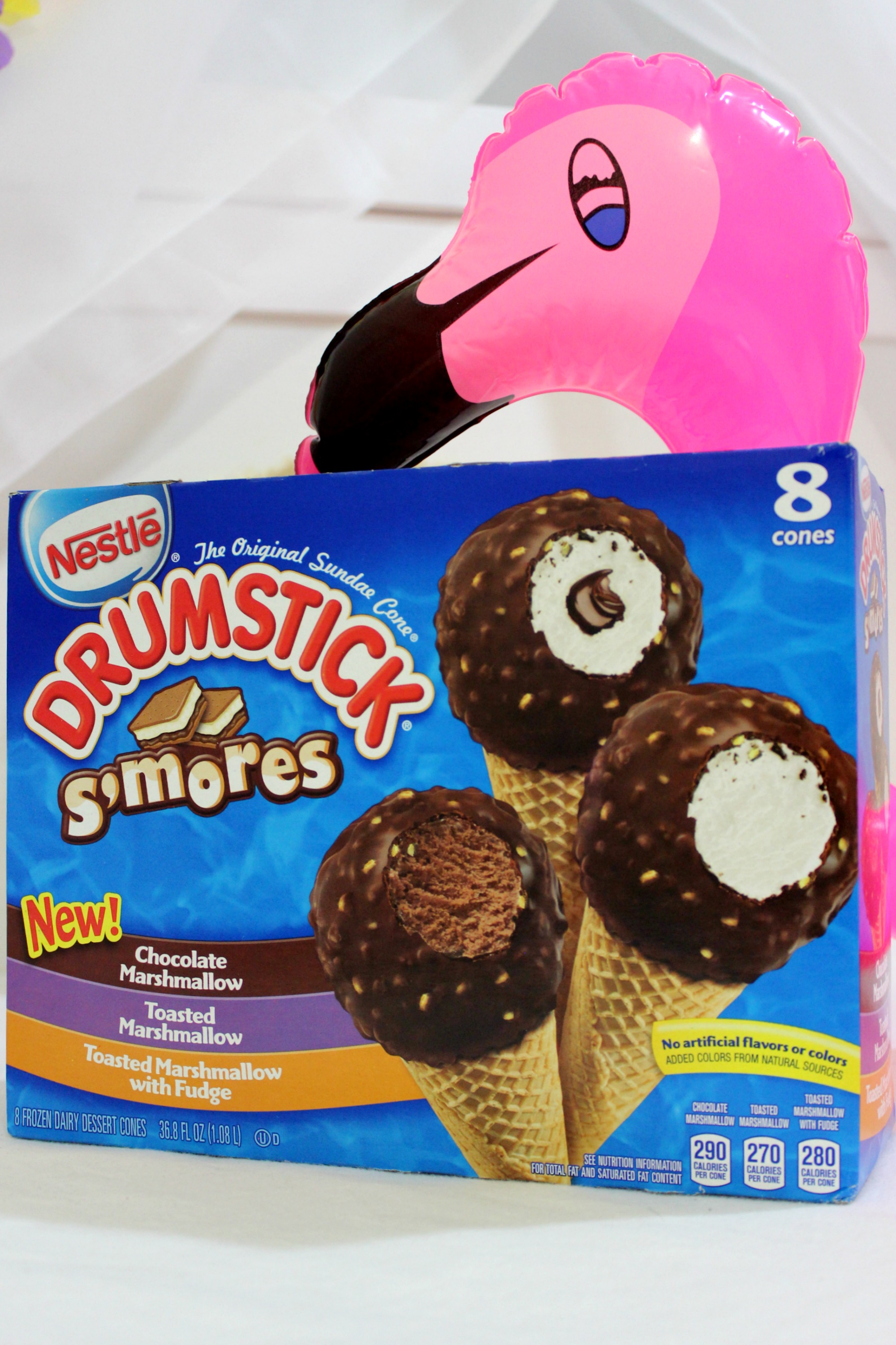 For instance, yesterday was really rainy here in New York City, so we played around with summer toys and indulged in the new Nestlé® Drumstick® S'mores which comes in three delicious flavors: Toasted Marshmallow with Fudge, Toasted Marshmallow and Chocolate Marshmallow.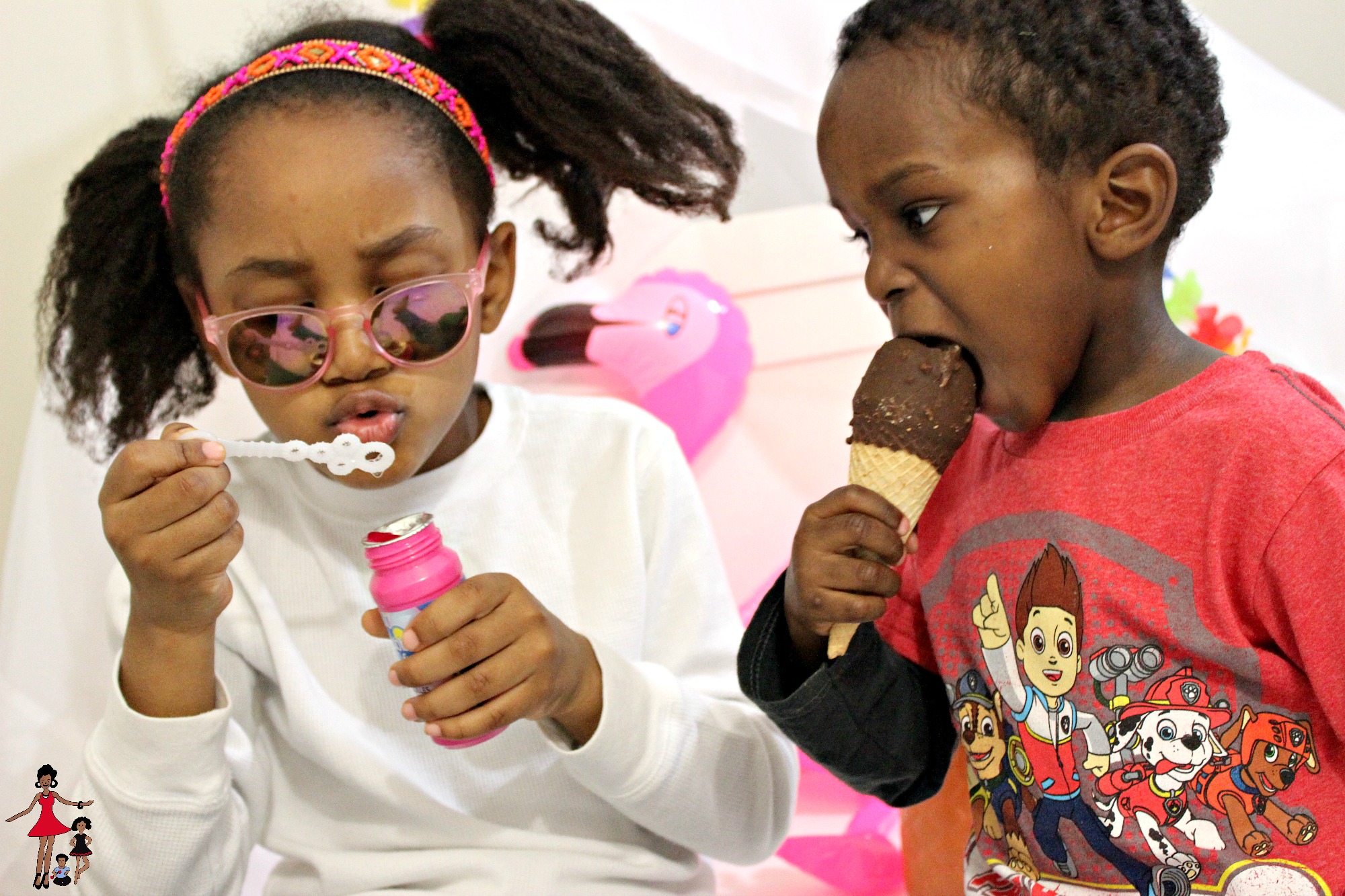 My son is a huge fan and he's looking forward to trying out all of the flavors in the Smores variety box. My personal favorite was the Nestlé® Drumstick® Toasted Marshmallow with Fudge.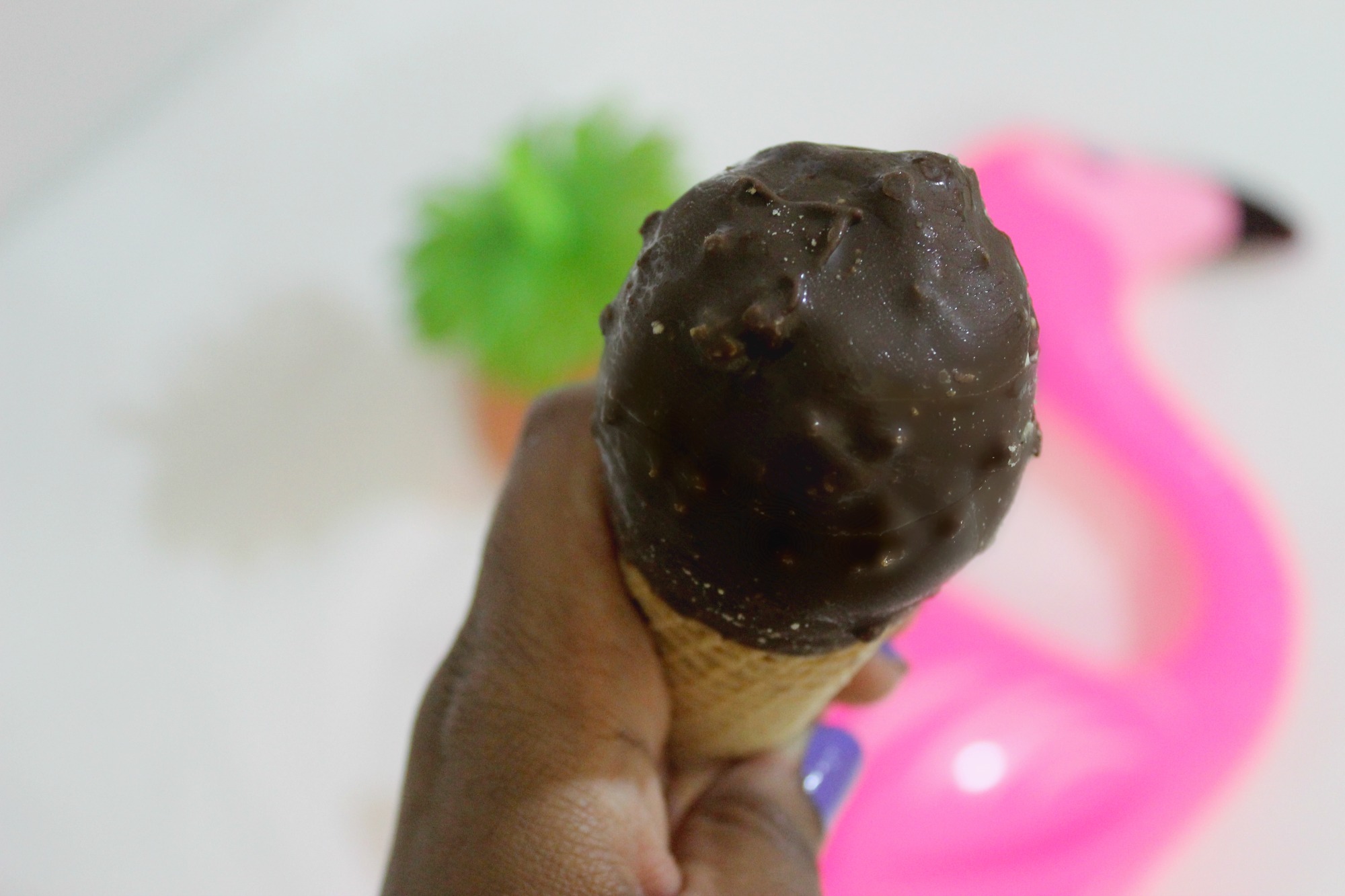 The taste of marshmallow flavored ice cream, a rich graham cracker, chocolatey coating is very delicious. So yum!
3. Summer Crafts Competition.
Set up a competition for your kids with a cool reward. For example, whoever makes the brightest sun or uses shells from your family's beach trip to make the coolest necklace is the winner. This is a great way to keep your little ones busy, get their creative juices flowing and keep their minds off of going outside.
4. Host a fashion show.
Fashion shows are really fun!  My daughter loves to play fashion show and we really have fun with it. I usually allow her to pick out her outfit. She gets to not only show off her outfit but to describe it to her "audience"
5. Play with outdoor summer toys indoors. 
I'm usually a stickler for playing with outdoor toys only outdoors but on rainy days this summer, I am going to let up on the kids and let them have fun with their bubbles and pool toys. Even if it's for only a few supervised minutes.
So those are 5 ways to enjoy summer indoors with kids. If you have any other ideas feel free to share it with us.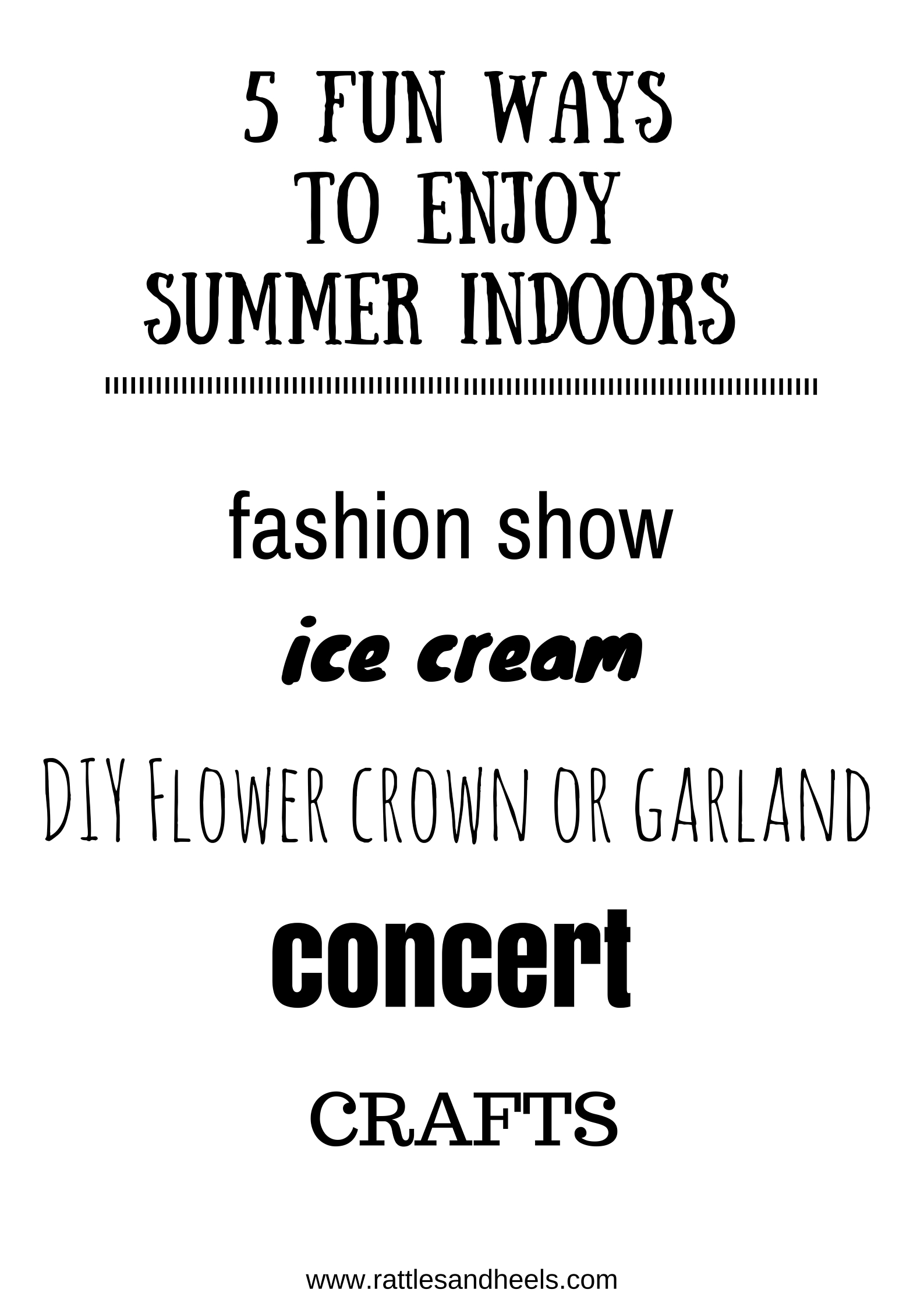 I was selected for this opportunity as a member of Clever Girls and the content and opinions expressed here are all my own.