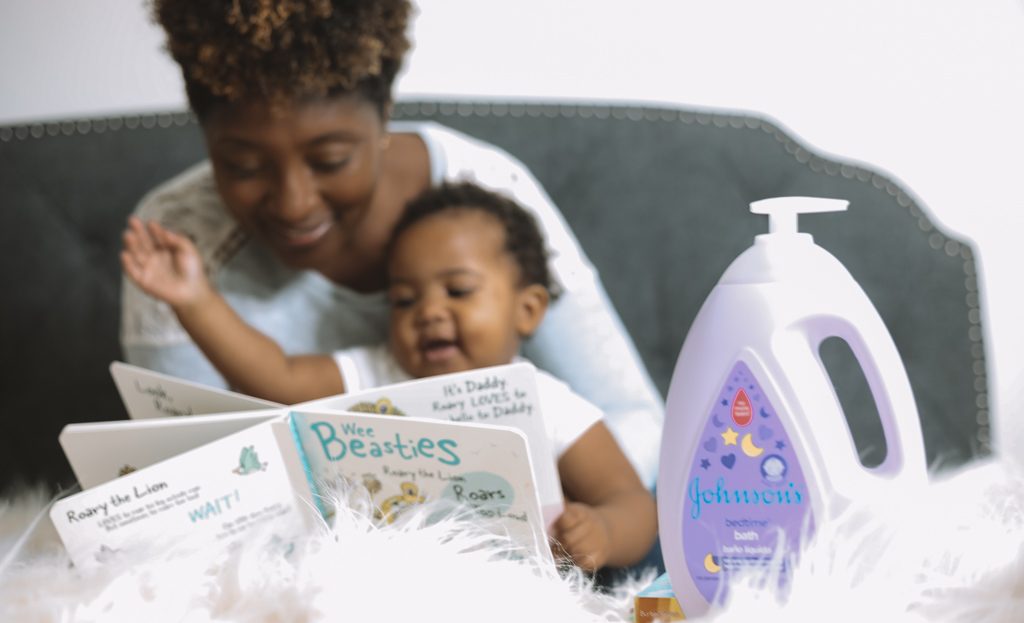 Thank you, BJ's Wholesale Club, for sponsoring this post. As always, all opinions are my own.
Would you believe my baby with her adorable chubby cheeks and bright smile gets fussy? Oh, the nerve of this cute kid. I get nervous when her little brows start to furrow, and her smile turns upside down. She's really patient but having to wait around for me to help her siblings with their homework or cook dinner can be just frustrating for her at times. If I catch her early enough it's just a little fret but other times like when she's stuck in her car seat for the 10-minute ride home from the store, it takes a whole lot more than a mama bear hug to calm her down. Luckily, I've been through the wringer with fussy babies, I had my share with her older siblings, so I have a few sure-fire ways to calm a fussy baby. I wanted to share 5 ways to calm a baby with those of you who are new moms, who get sweaty and scared when your baby gets fussy.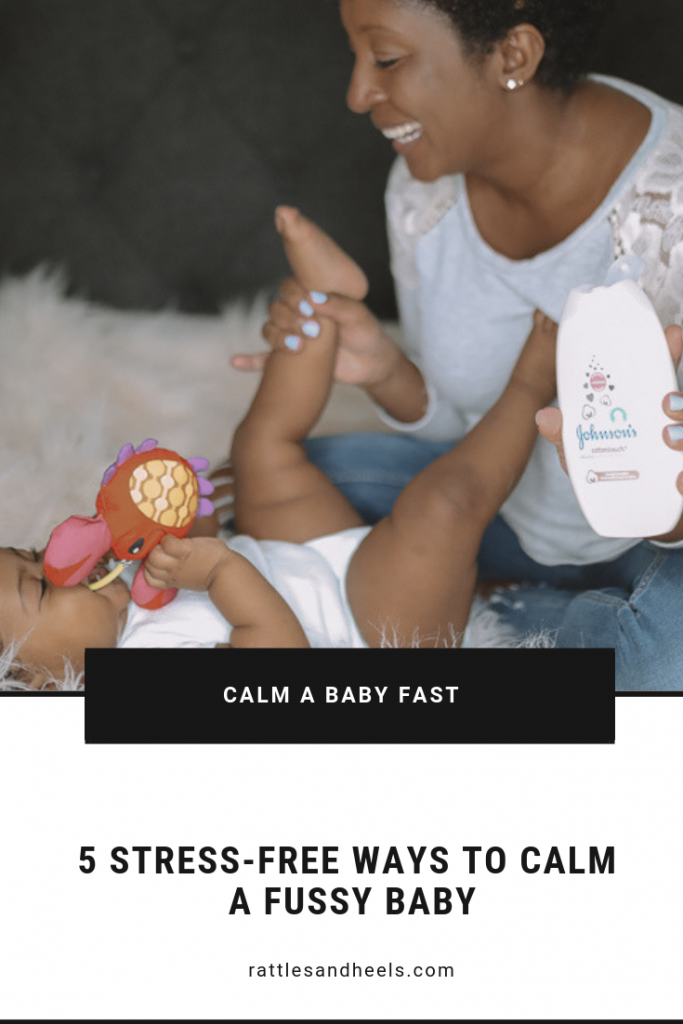 Don't Panic!
I would feel my temperature rising as I listen to my firstborn start fussing as I made dinner. I remember one day in particular as she got tired of rocking in her swing and tried to get herself out. I had a hot dish in my mitten-covered hands with dinner fresh out of the oven and for her safety, I couldn't touch her at that moment. Of course, she didn't understand, and I panicked making her panic too which only made things worse, so don't panic.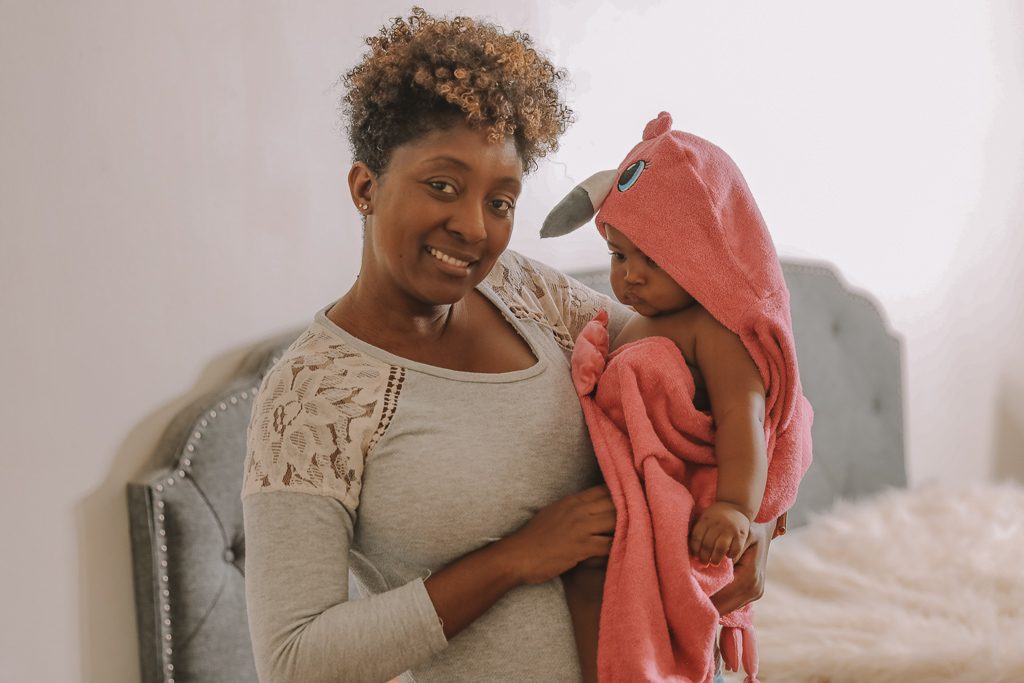 A bath helps!  
There hasn't been an instance when any of my babies were fussy and a bath didn't calm them down. It's almost like magic when their little bodies sink into the warm tub of water. Their little limbs stiff and heavy from crying relax and they stop fussing.  I'm really careful about what products I use on her skin. Lately, I've been using Johnson's Cotton Touch Baby Wash and Shampoo to wash her hair and Johnson's Bedtime Baby Moisture Wash at night time to prepare her for sweet dreams (the smell even relaxes me). I'm so impressed that Johnson's has reformulated these products to make them gentler and safer yet they still smell as amazing as the original Johnson's baby products that our parents back in the day used to love. I get her Johnson's Baby products at BJ's Wholesale Club, because I can get all the bath products (and even her cute towels) at better prices than at other retailers and the bigger sizes mean fewer trips to the store to restock.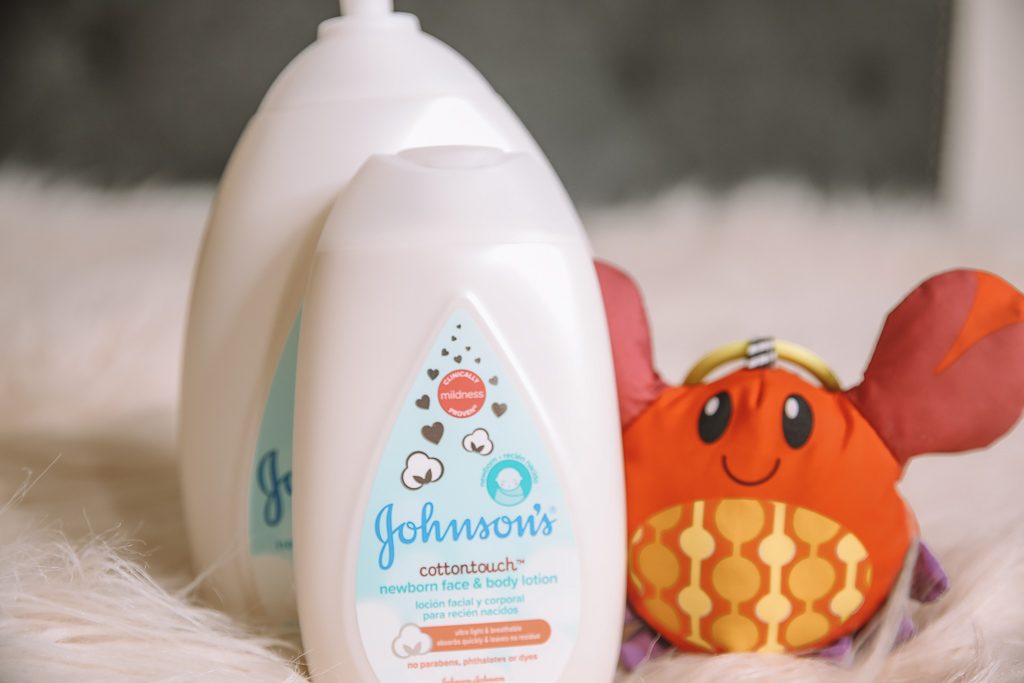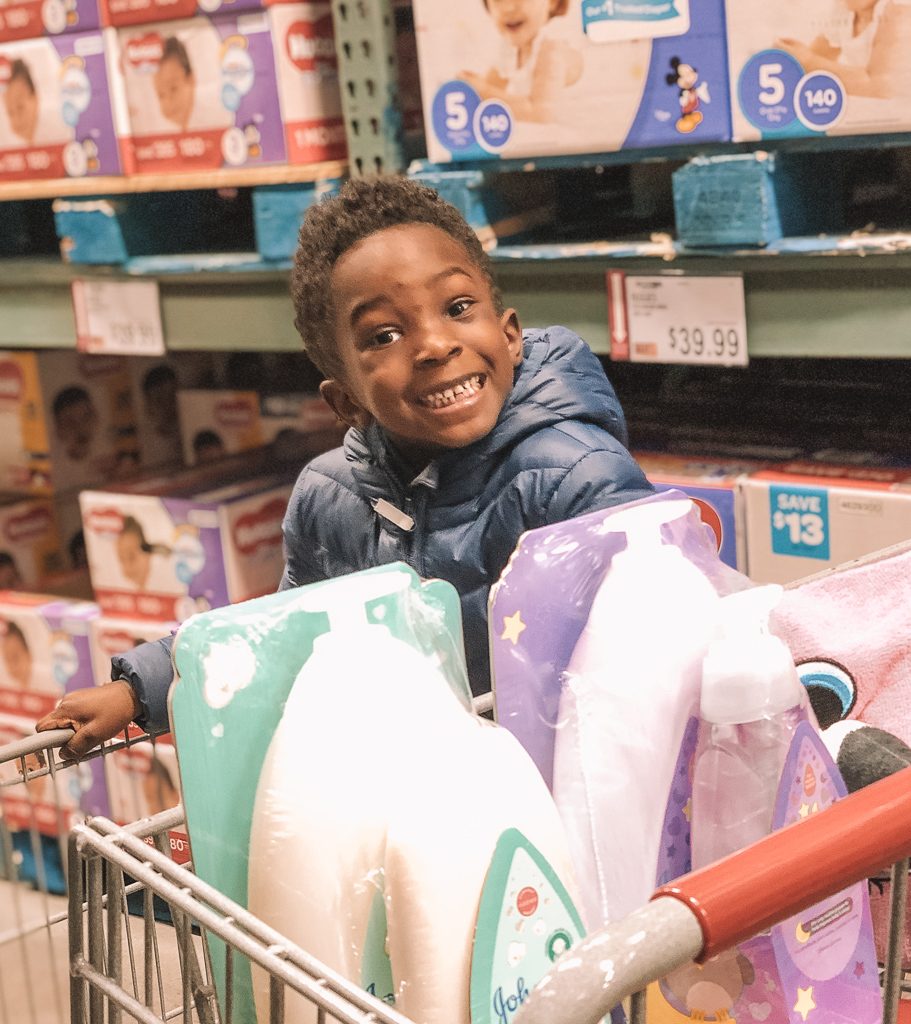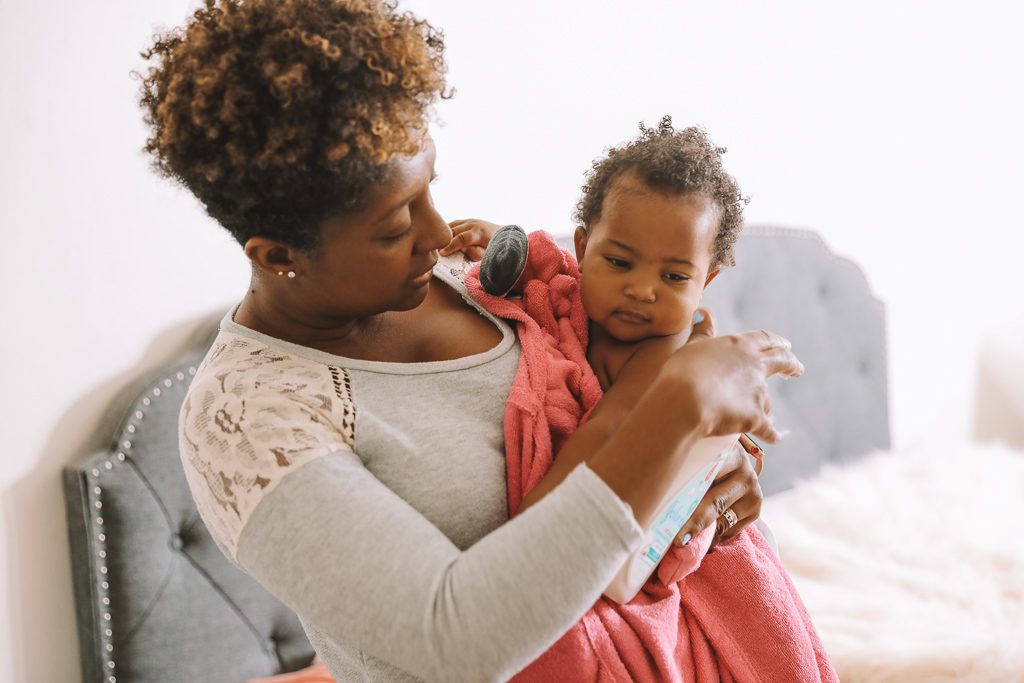 A baby massage.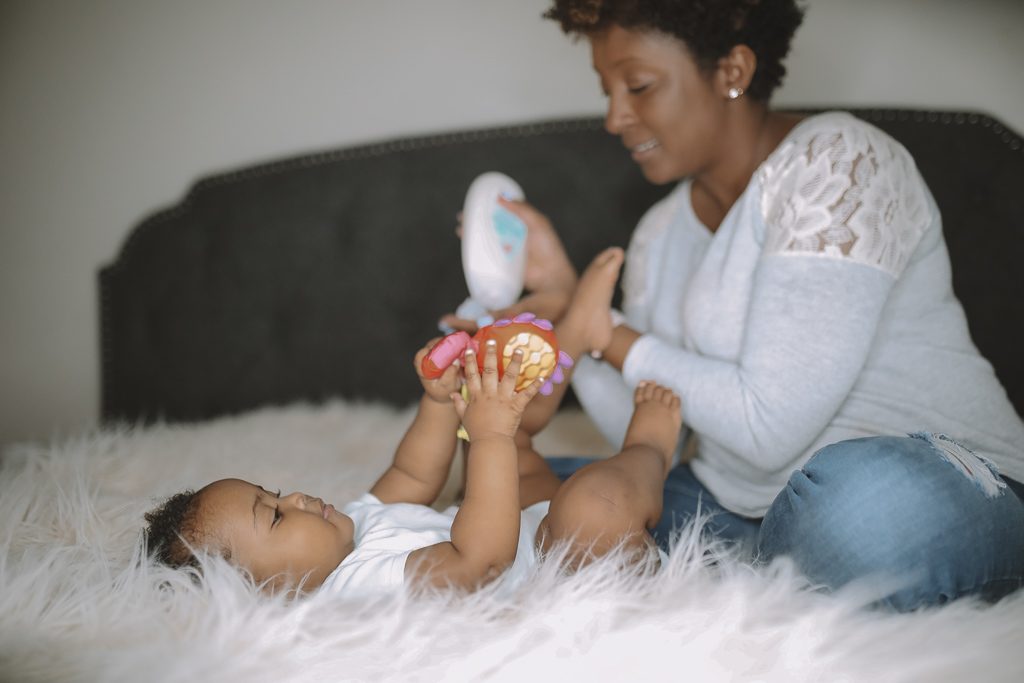 With your baby fresh out the bath, pour a light lotion like Johnson's Cotton Touch lotion in your hands and give him or her a massage. Just like us, babies love massages and it really helps to calm a fussy baby. If you have no idea how to give a baby massage, head to YouTube to learn.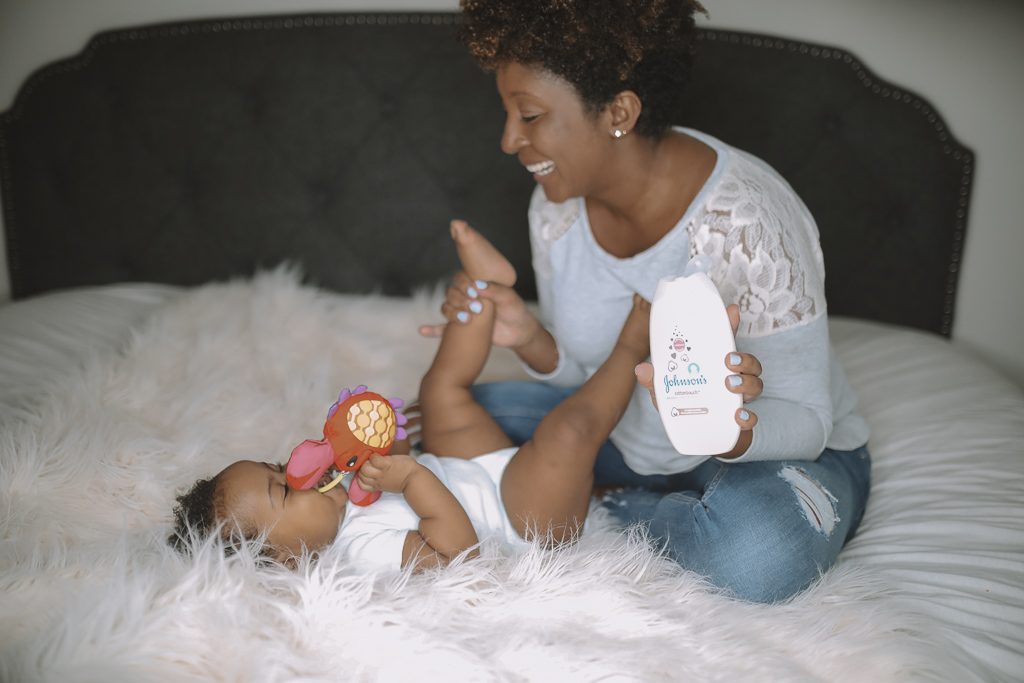 Read a Story.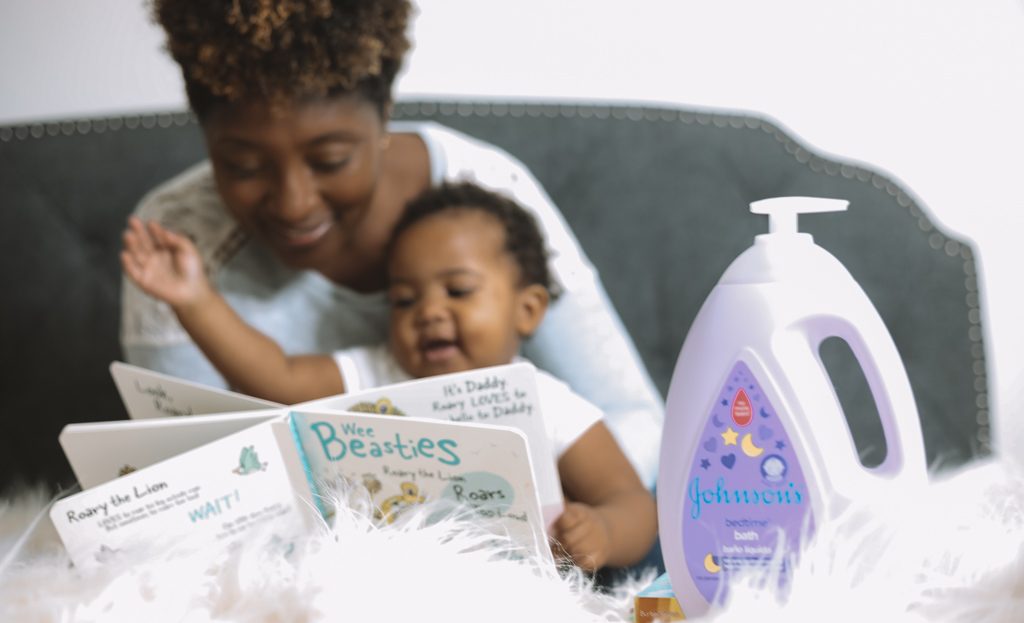 Even a fussy baby wants to hear a story, flip pages and look at bright illustrations. When all else fails, I turn to a book to calm my baby. She loves snuggling up and listening to a story as I change my voice for different characters. Sometimes, I sing and rap the books I know well making her giggle.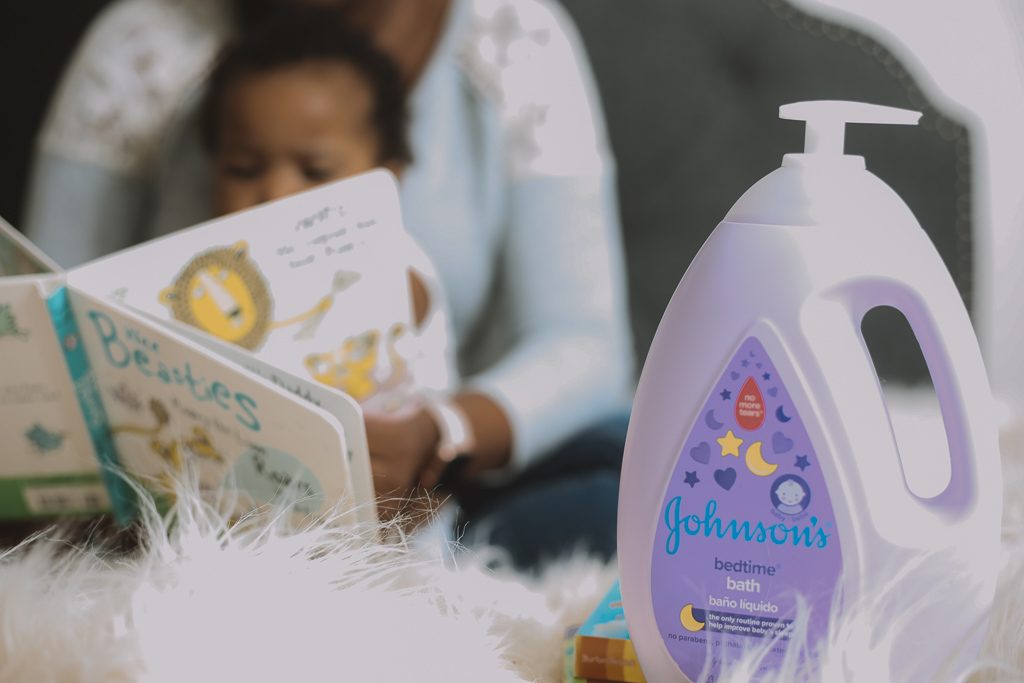 Listen to Music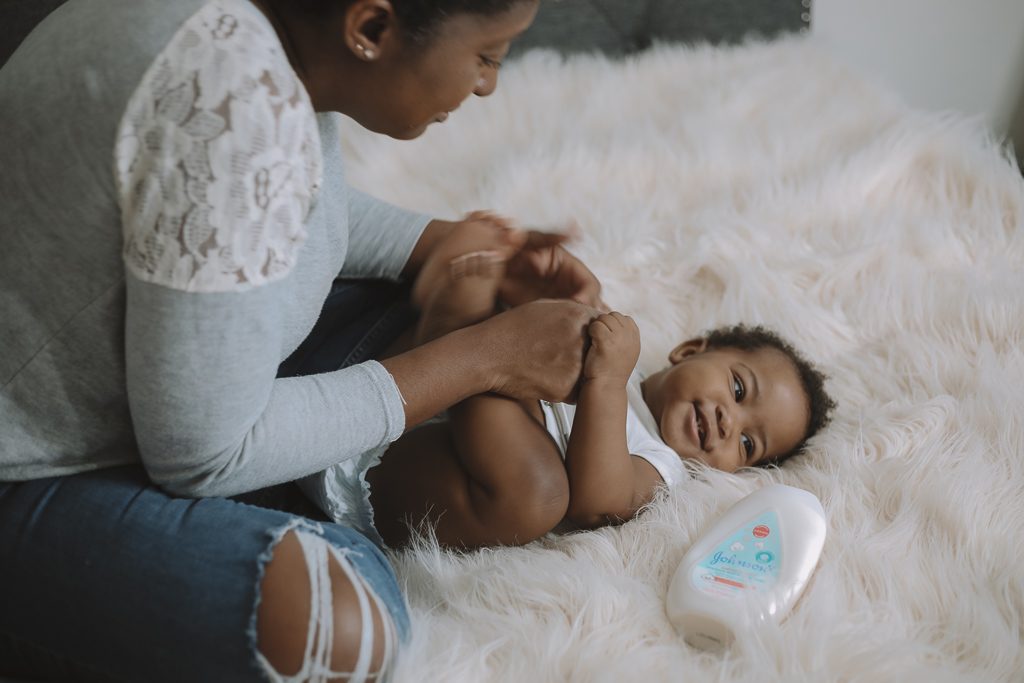 You can also listen to music, it really doesn't matter the genre except it should be serene. If you have a noise machine, you can use that as an alternative opting for waves or any smooth sounds.
I hope these tips and products help you enjoy your baby more, especially during the holiday season. As you stock up for holiday groceries and all of your baby's needs, join BJ's Wholesale Club and take advantage of BJ's Wholesale Club different shopping options. You can shop in-club or use the BJ's mobile app, I've been telling every mom how much I love their seamless digital coupons because I always forget coupons at home when I go shopping. These are saved directly to your card with the BJ's Add-to-Card feature so the savings come out automatically. You can also take advantage of delivery.BJs.com using the = promo code bjsholiday from December 15 to December 24th and get free same-day delivery on orders over $35. This is a great deal and very convenient during the busy season, so we can spend what little time we have with our loved ones. As I mentioned before, we save over $500 a year with a membership and an average of $25 on groceries at BJ's so you can always find food in my cart.
How do you calm a fussy baby?