This post sharing things to do in Old San Juan is in partnership with Carnival Cruises. All opinions are my own. 
It's the end of the year, and I'm already plotting my travel for next year. One of the best experiences we had this year was taking a cruise to the Eastern Caribbean on the new Carnival Horizon. This cruise was our first time sailing, and I loved getting a taste of the different islands. While I hate to pick favorites, I fell in love with Puerto Rico. I've had layovers in Puerto Rico in the past, but this was my first time visiting the island.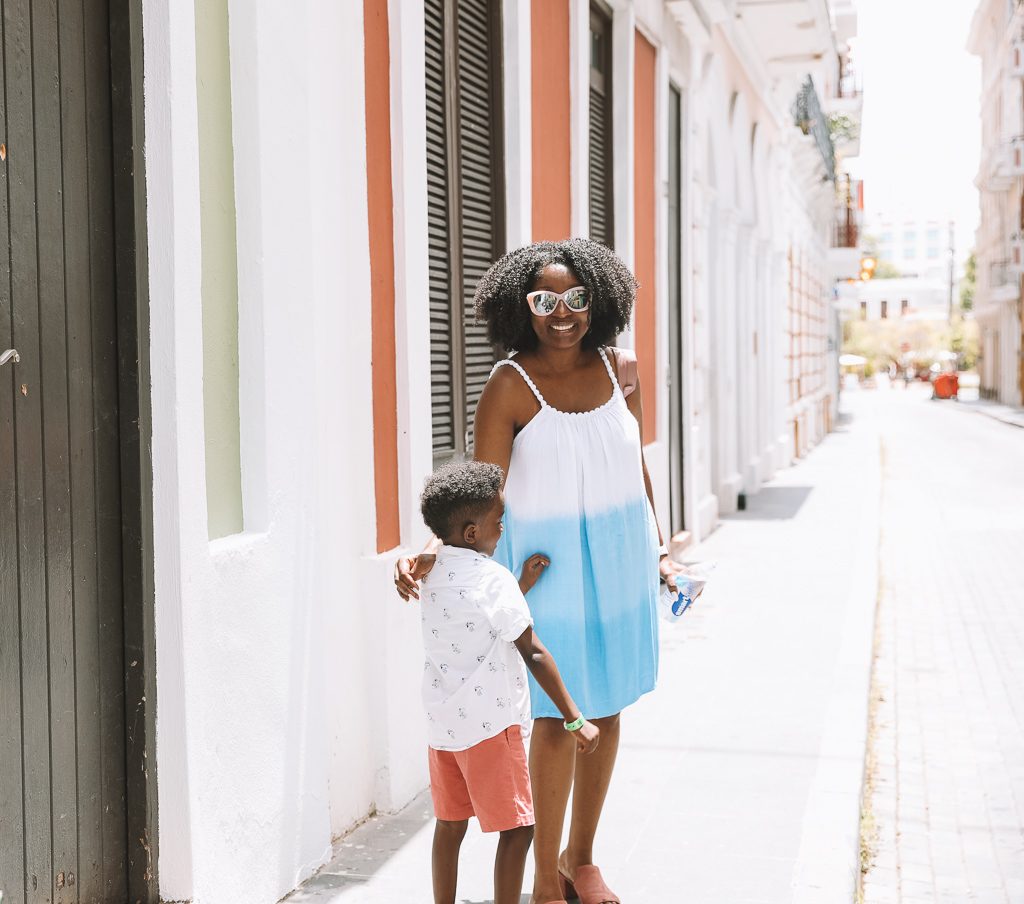 Our boat docked just after breakfast, and we left immediately. Our goal was to explore Old San Juan which is where the cruise ships dock. As the name suggests, Old San Juan is one of the older areas in Puerto Rico, establishes during the colonial era by the Spaniards. Old San Juan has been preserved well, and the architecture and narrow cobblestone streets are picturesque. I had seen photos but was really impressed seeing the area in real life: all of the gorgeous colors under the Caribbean sun, the architectural details in the architecture and the impressive doors.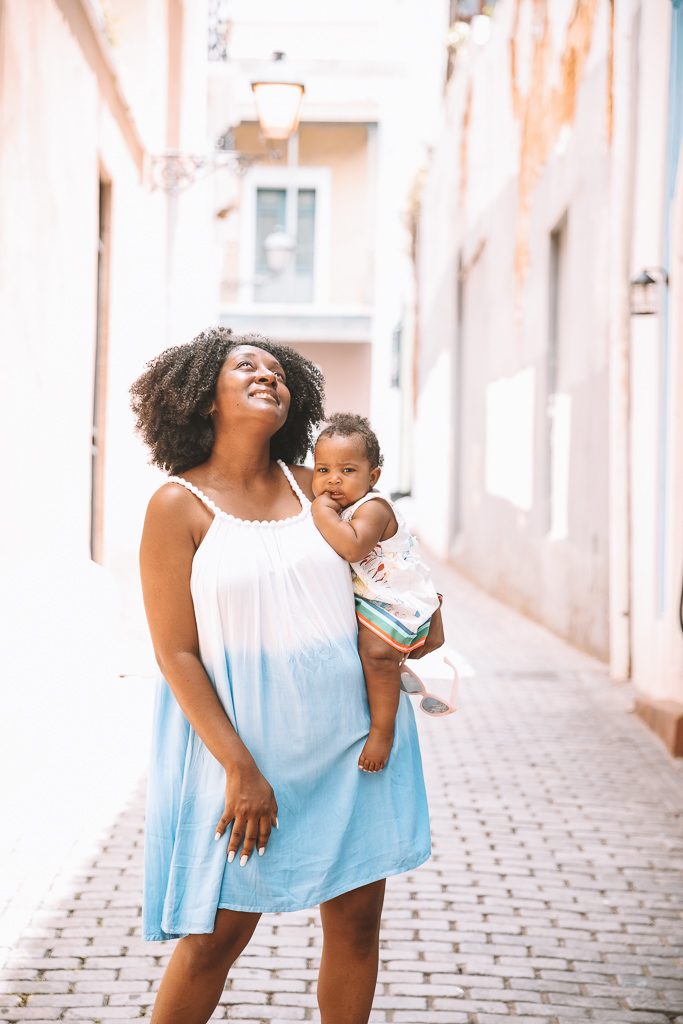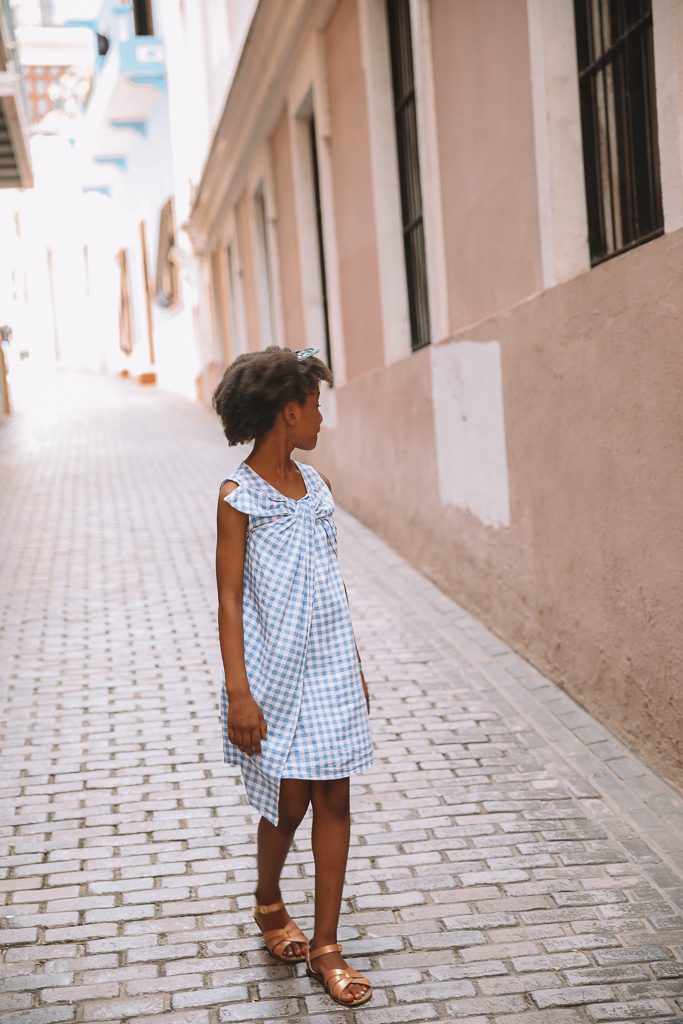 We bought some gorgeous wood inspired craft souvenirs at the Haitian Gallery. This store was a treasure with magnificent furniture and artwork. I plan on going back for more.
We wanted to eat where the locals eat, so we had lunch at Mojitos which was recommended by locals. Although there were lots of tourists in town from our ship we managed to skip a touristy scene for lunch. It's not the bright, airy restaurant I would have hoped to have lunch in but I enjoyed the food nonetheless.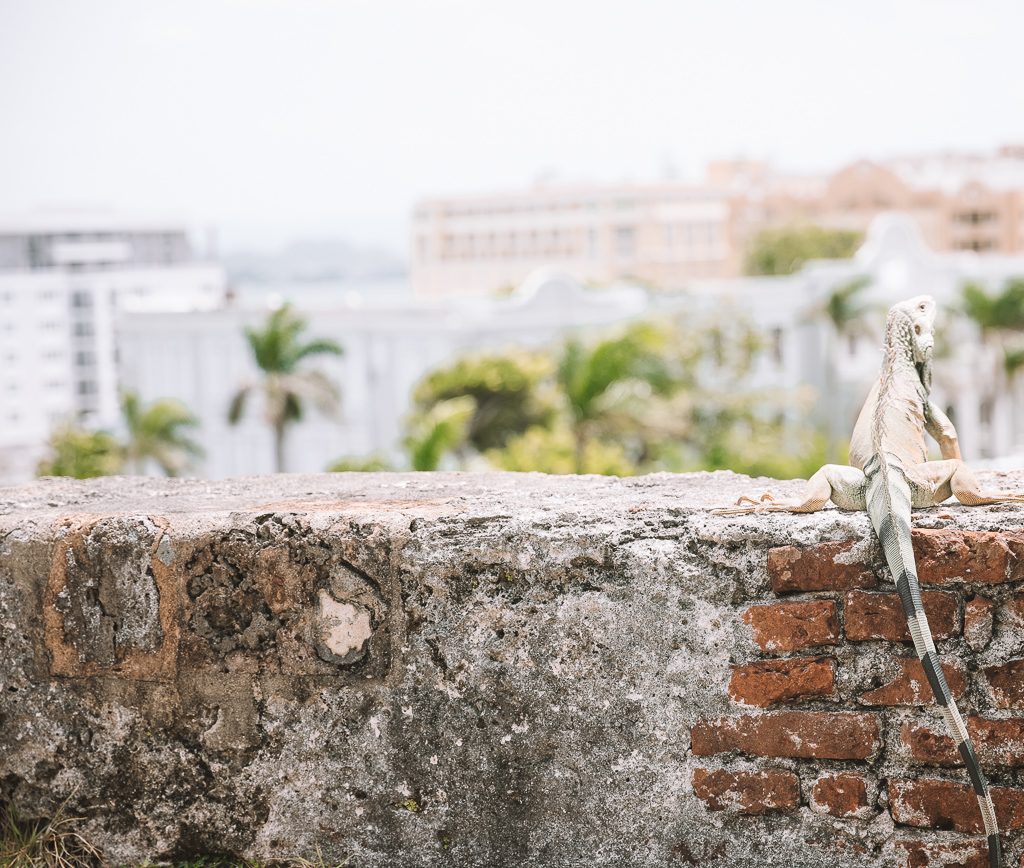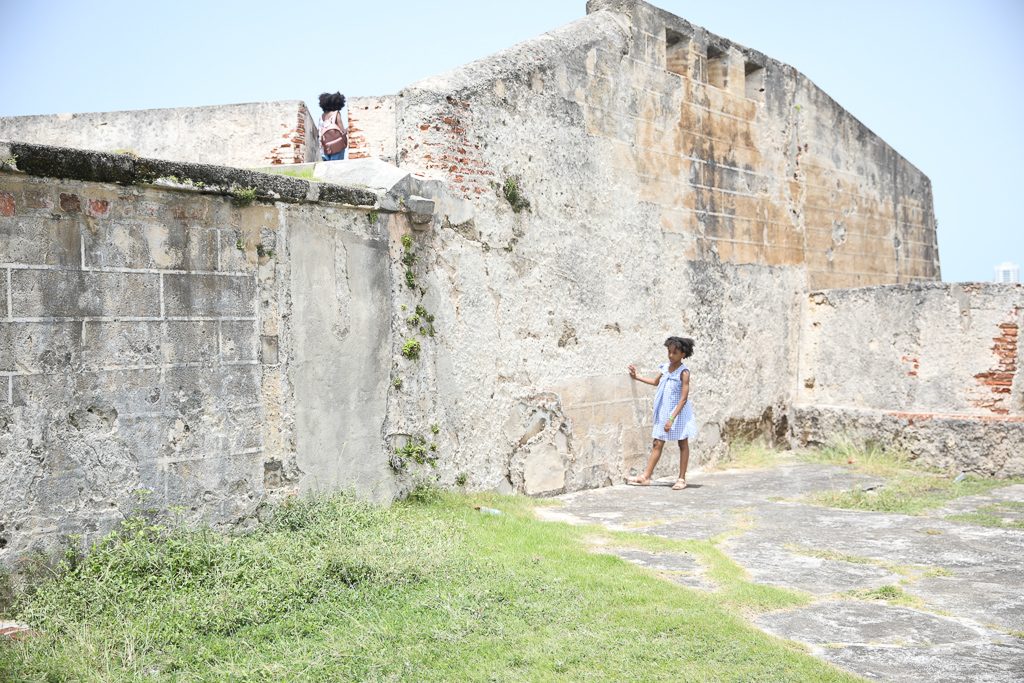 After lunch, we had frozen yogurt and then climbed up to Castillo San Cristóbal or El Morro to take in the view of Old San Juan and the harbor. The view is gorgeous, and it's interesting to see how the fort was built to protect the harbor. We had a good time exploring the fort before heading back to the Carnival Horizon for its departure from Puerto Rico at 5:00 pm.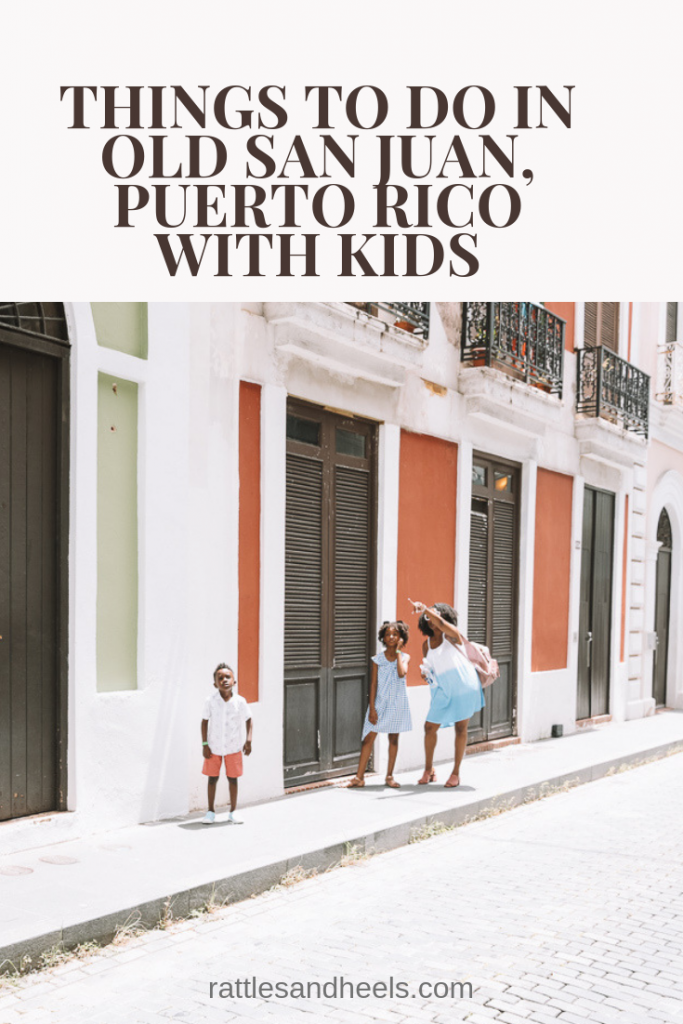 Have you ever been to Puerto Rico?
If you like this post, you will also like:
Our Experience Cruising Carnival Horizon with Kids and a Baby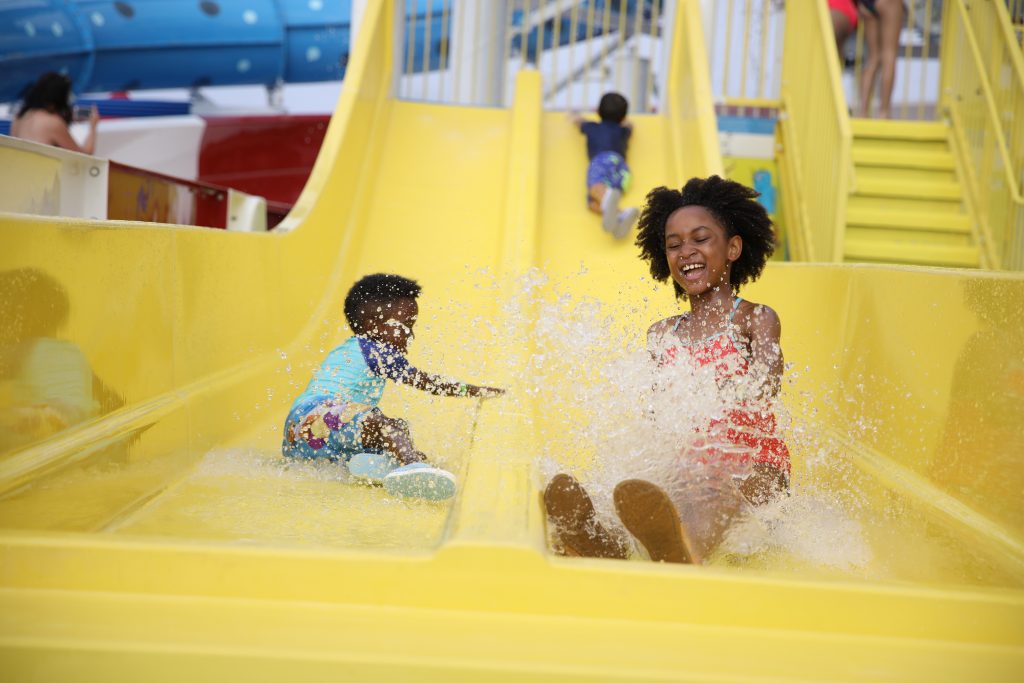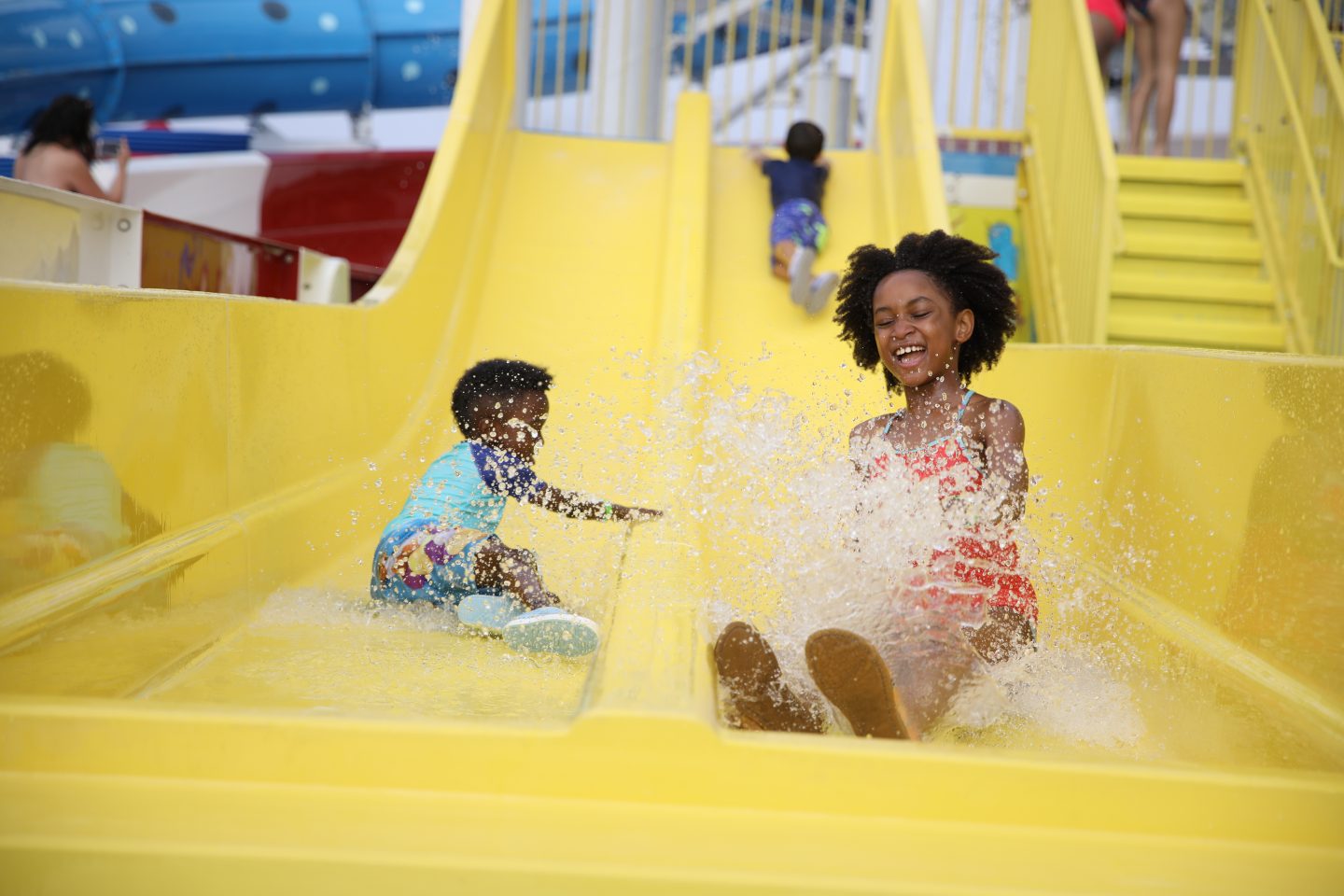 Do you like green eggs and ham breakfast?