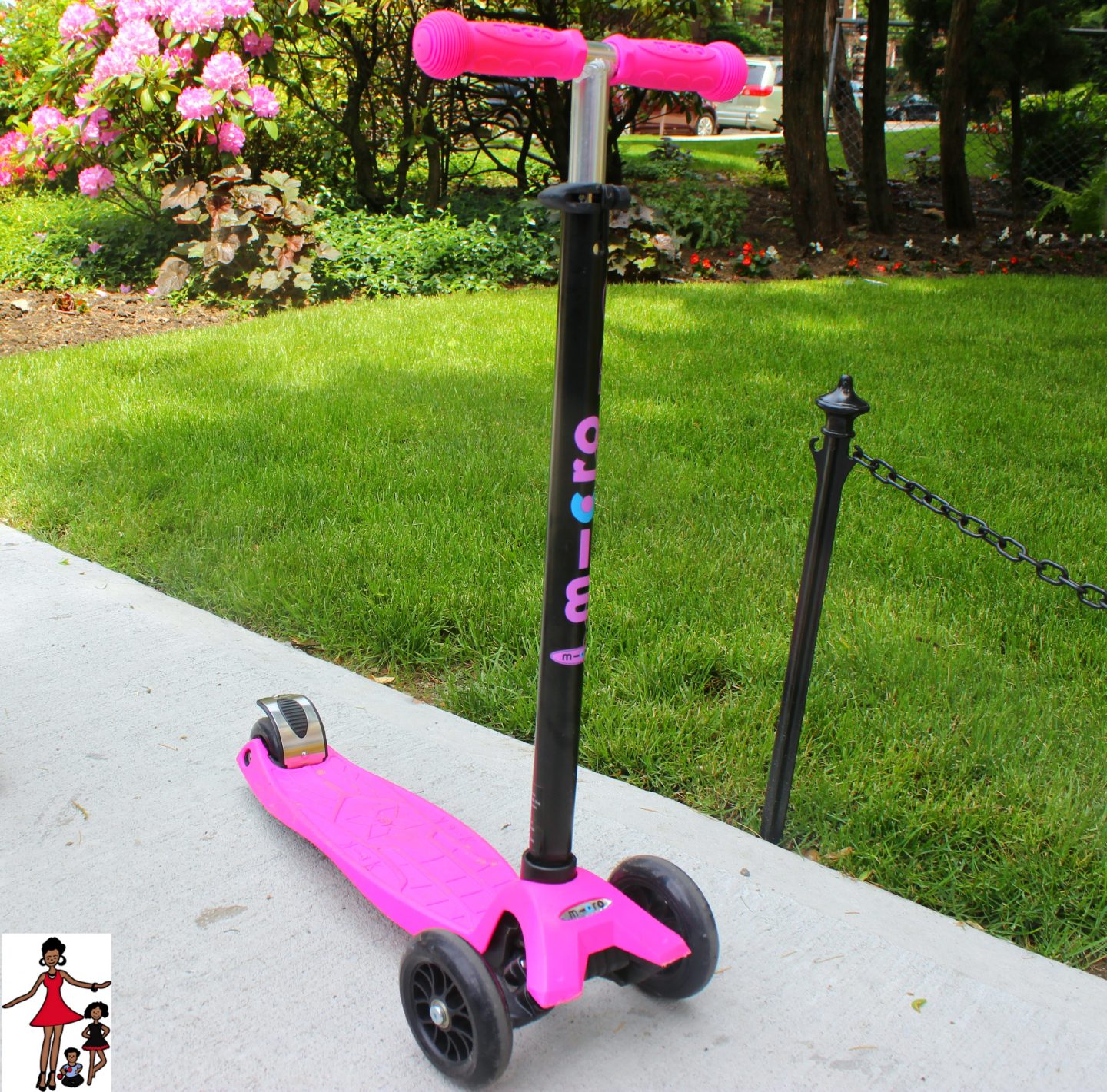 Last summer, my daughter spent all of her days riding her bicycle and running through sprinklers at the playground. This year, it's still too early for sprinklers but she's ditched her bicycle for her  Micro Maxi Kick Scooter
.  The Micro Maxi Scooter is really awesome and here are 5 Reasons you and your  kids would love it: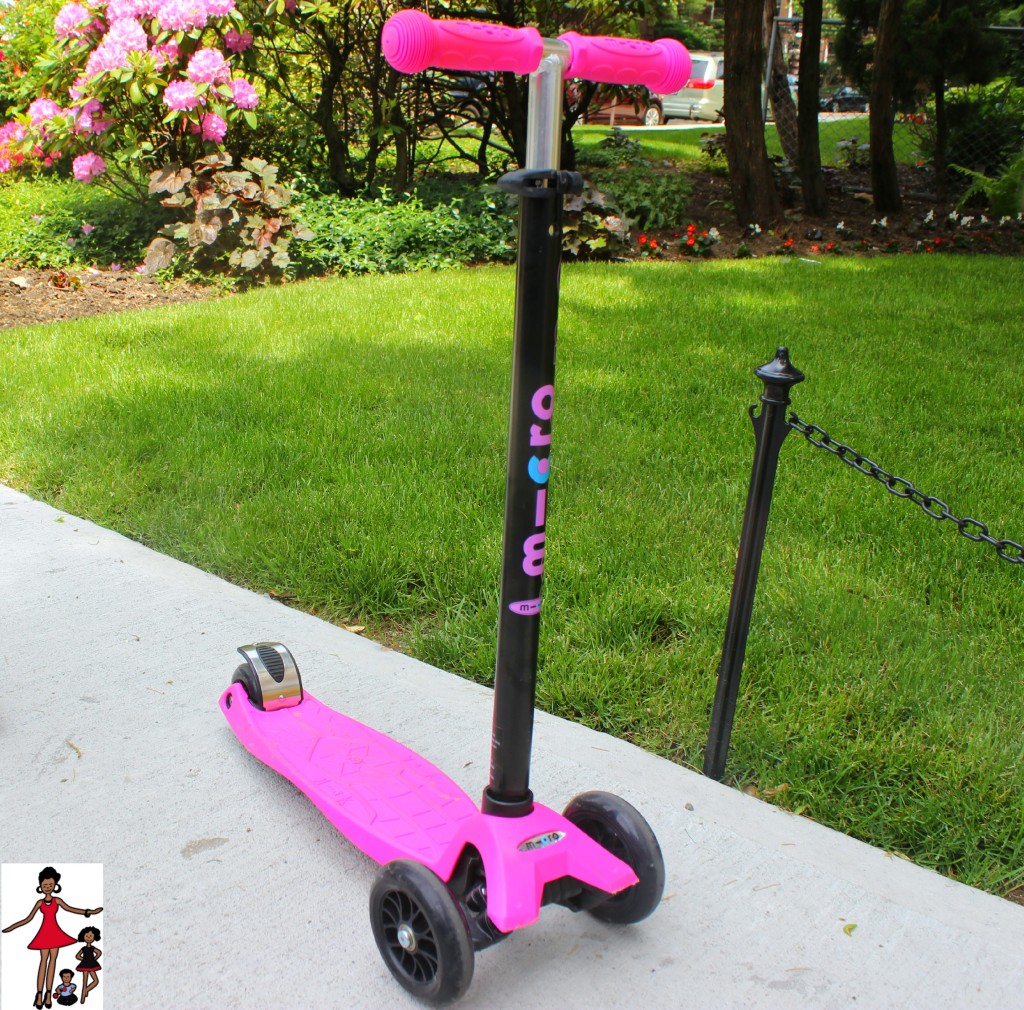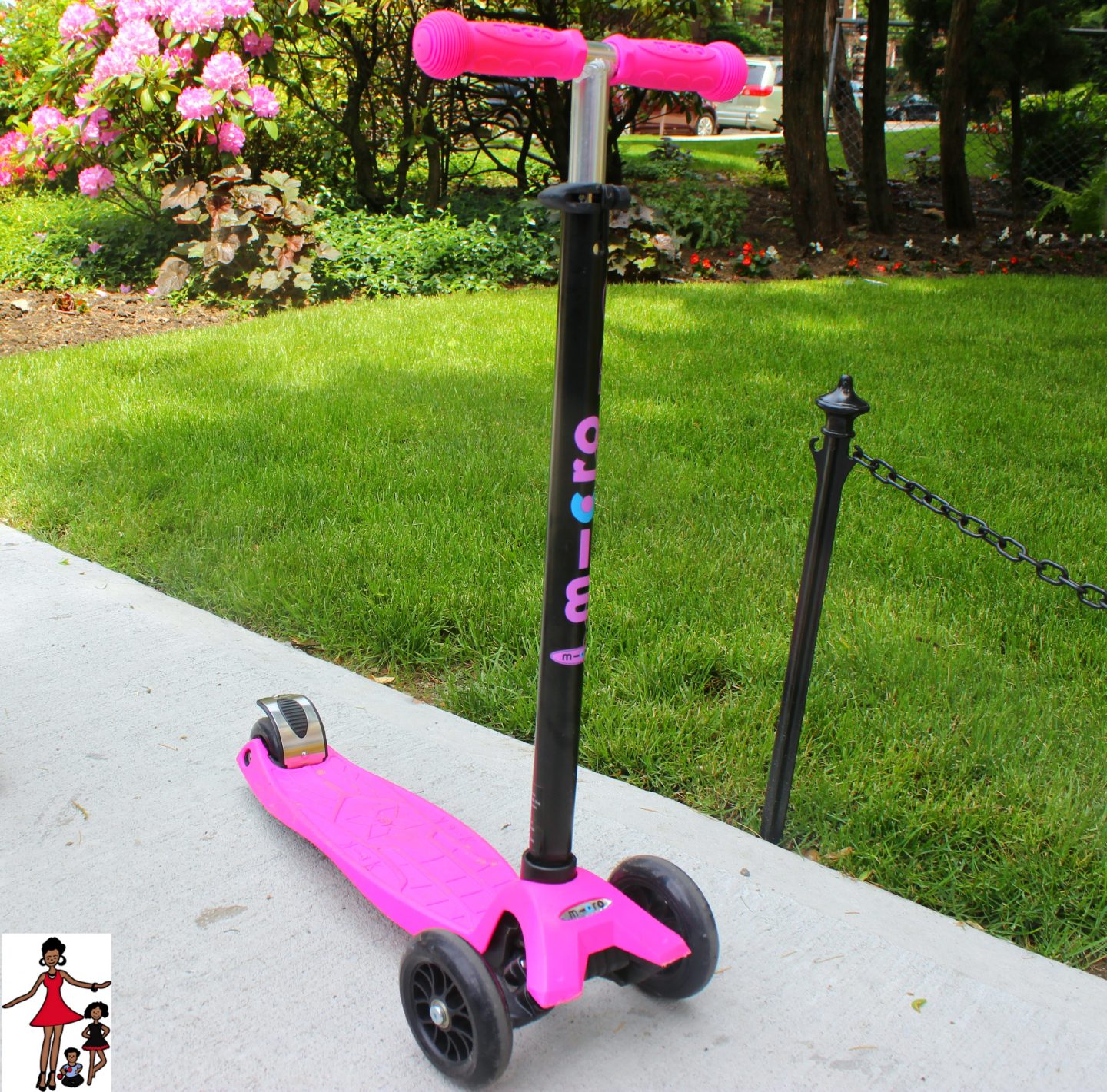 1.Tall Kid's Scooter
If you have a tall child like my daughter, then you need a scooter that can grow with her. The handlebar on this scooter is adjustable and can be customized to your child's height for optimal comfort. It's safe to say that she will be able to ride this scooter for the next few years as she continues to grow.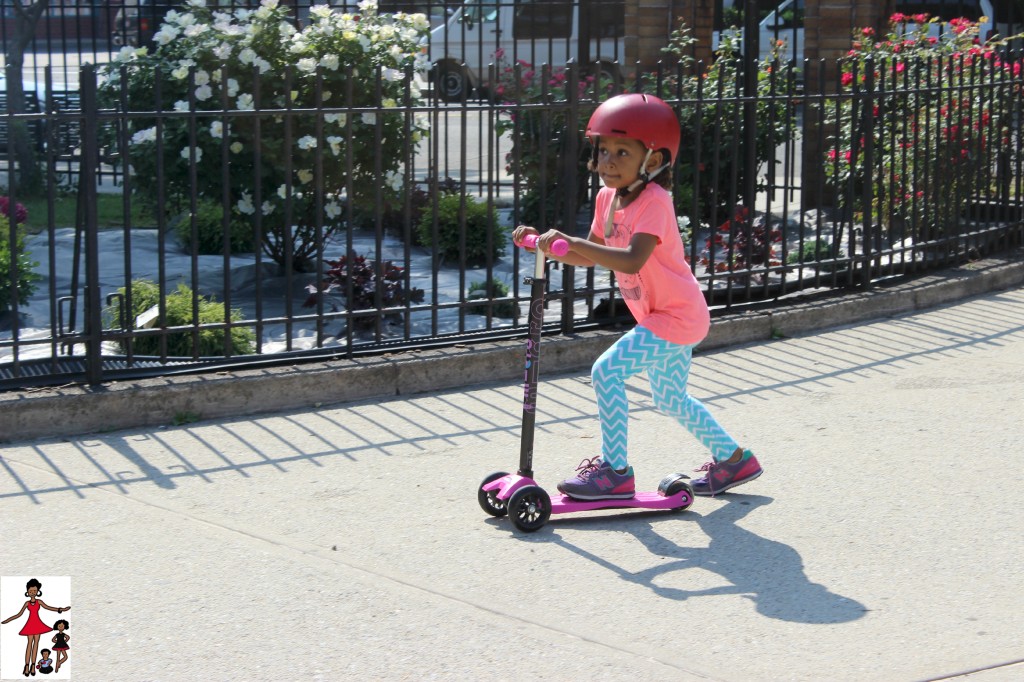 2. Great Investment
This scooter is a great investment because it can be used by children as young as 3 and adjusted to fit a 10-year-old. That's 7 years of not having to buy another scooter!
3. Easy Assembly

Assembly is really easy. The Micro Maxi comes in two pieces. You simply snap the handlebar into the base and ride off. This feature is very convenient when we're on the go because I can easily store the scooter in the bag at the bottom of the stroller if she doesn't feel like riding (rare) and put it back together as soon as she does.
4. Smooth Ride
The Micro Maxi steering is very easy and the board is very wide, so it's easy for her to ride with comfort and ease. The brake at the back is easy to use, my daughter mastered it really quickly and I love how the scooter stops without compromising her balance. Also, the Micro Maxi scooter rides smoothly on most surfaces. She usually rides to the park on the sidewalk, street and around the playground with ease on it.
5. Great Quality and Cool Design
Aesthetically, it's beautifully designed scooter. She has the pink but I've seen kids in my neighborhood with many different colors.The product quality is impressive, I don't anticipate that there will be any rusting or that this scooter can be damaged easily. It's very sturdy and  not as flimsy as many of the similar scooters or more popular brands.
Are you buying your kids scooters this summer? Are your kids into scooters or bicycles?