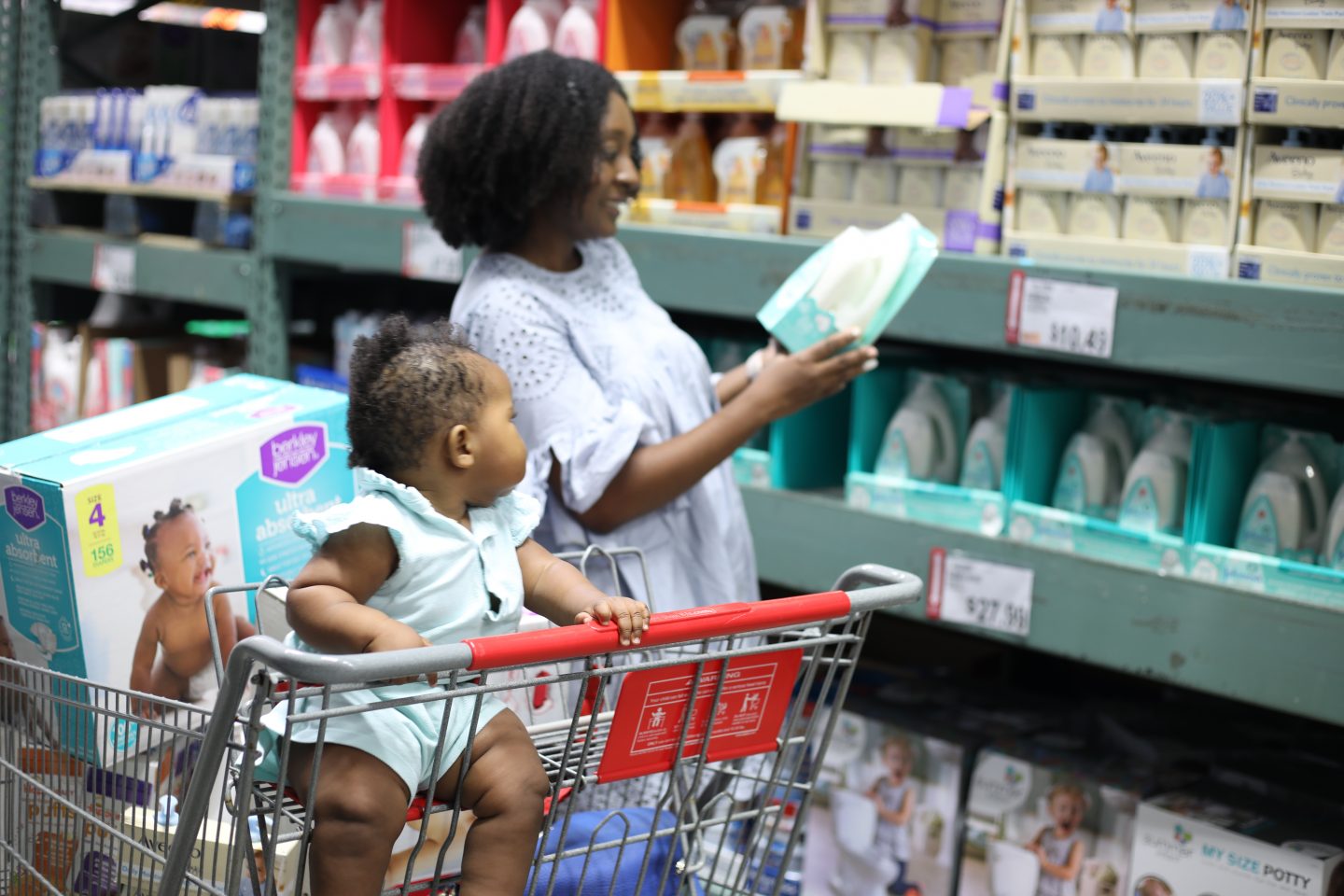 This post is sponsored by BJ's Wholesale Club. As always, all opinions are my own. 
I am a regular mom with three kids living in my beloved New York City. I love raising my kids here, but it's no secret that it's also one of the most expensive cities in the country. With my first child, I overspent on everything like most new moms, but during my second pregnancy, I started to look for ways to save money and now that I have three, I am conscious of how I spend my money. I wanted to share a few hacks for shopping for babies that I've discovered over my past eight years of parenting. I know these would helpful, whether you're a new mom or you're looking to tighten up your budget.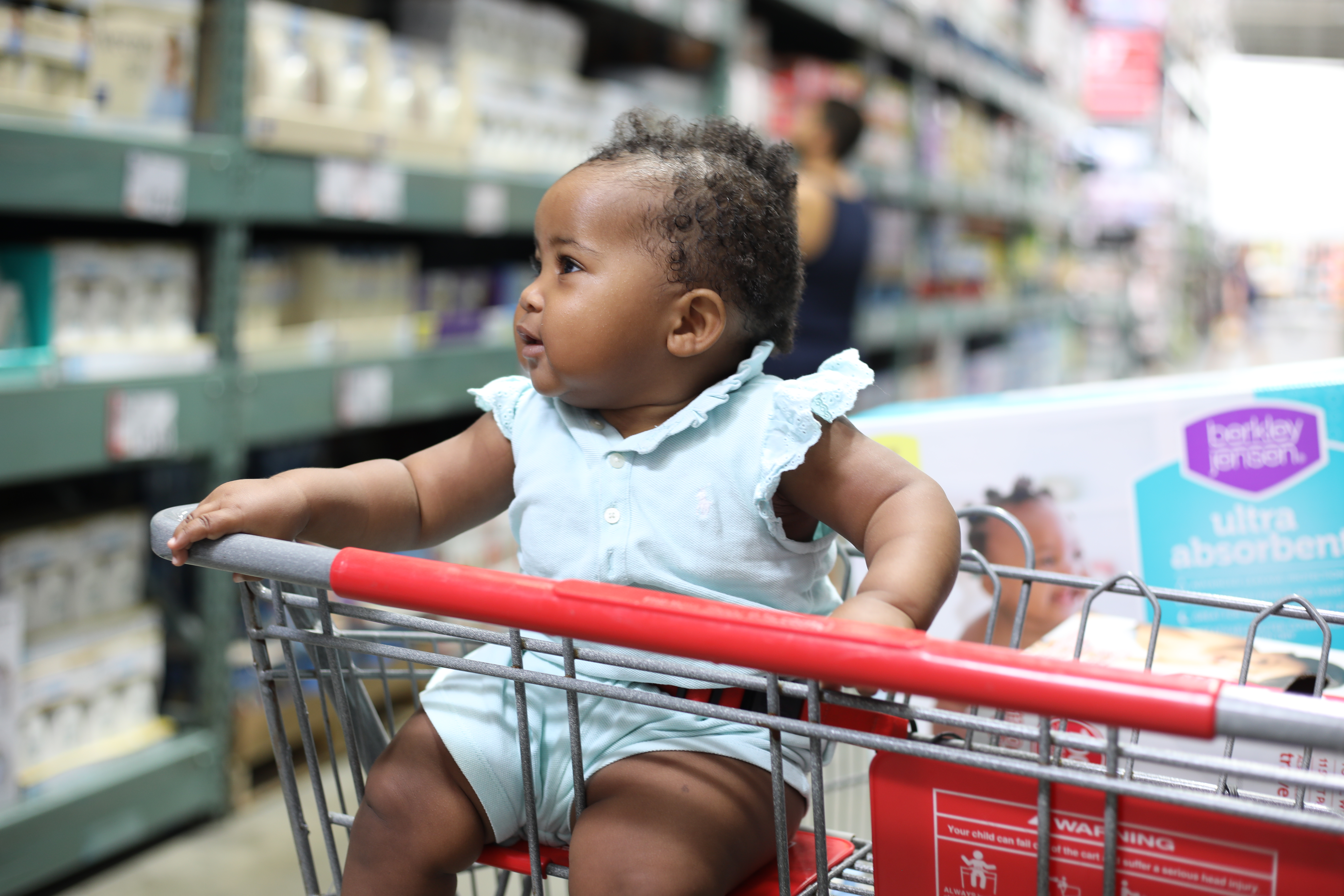 Hack #1: Buy in Bulk
This is my top hack because I can hold on to my money and just as importantly my time. I would rather buy almost 200 diapers at once instead of making several trips to the store purchasing small packets with only 25. I've found that those small packets are much more expensive, and my baby uses them in just a few days.
As most of you know by now, I am a BJ's Wholesale Club shopper, and that's my preferred store for getting all of my baby's products from baby food to detergent, to diapers and wipes. I joined BJ's when I was pregnant with my second baby five years ago. My first child was still in training pants, so I knew that I would be buying diapers for two children. It's not just diapers though, baby food, lotion, and formula are more economical to buy at BJ's. For my older two children, I purchase their fruits, snacks and juice boxes. All at much better prices than the regular supermarket.
If you're not a BJ's member yet, you can sign up here  for only $25 for a limited time, I've paid $55 for my membership for the past five years, and it's been worth every dollar.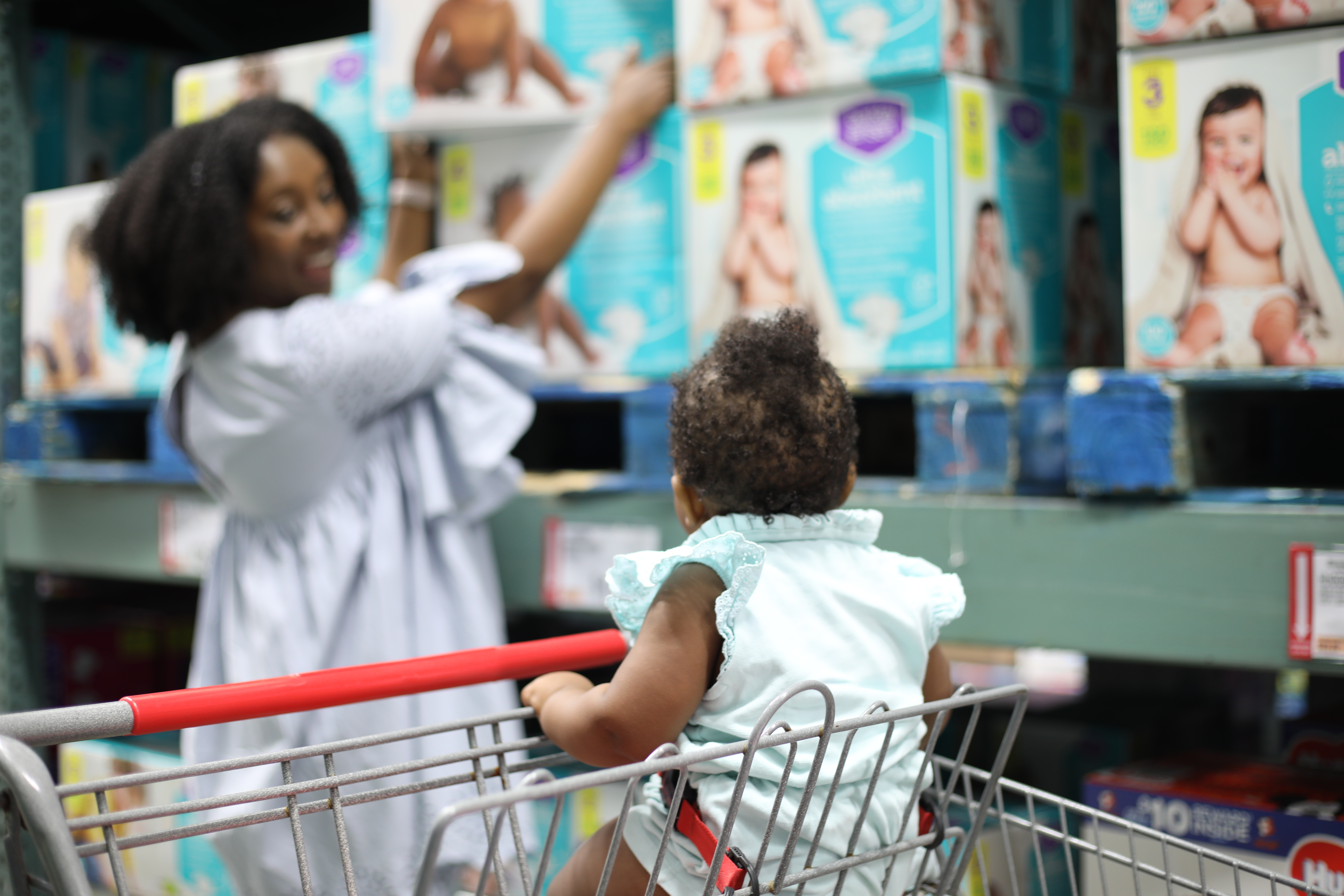 Hack #2: Shop online to save time.
My cousin told me last week that she can't seem to find a moment to go to the store with her 5-week old baby. I told her that she needs to shop online if she can't get to the store. We both laughed because we hate paying shipping fees, but I let her know that's one of the reasons I shop for my baby at BJ's Wholesale Club. They offer free online shipping so many products including diapers, training pants and wipes. Other retailers charge up to four times the cost of BJ's annual membership fee for this service.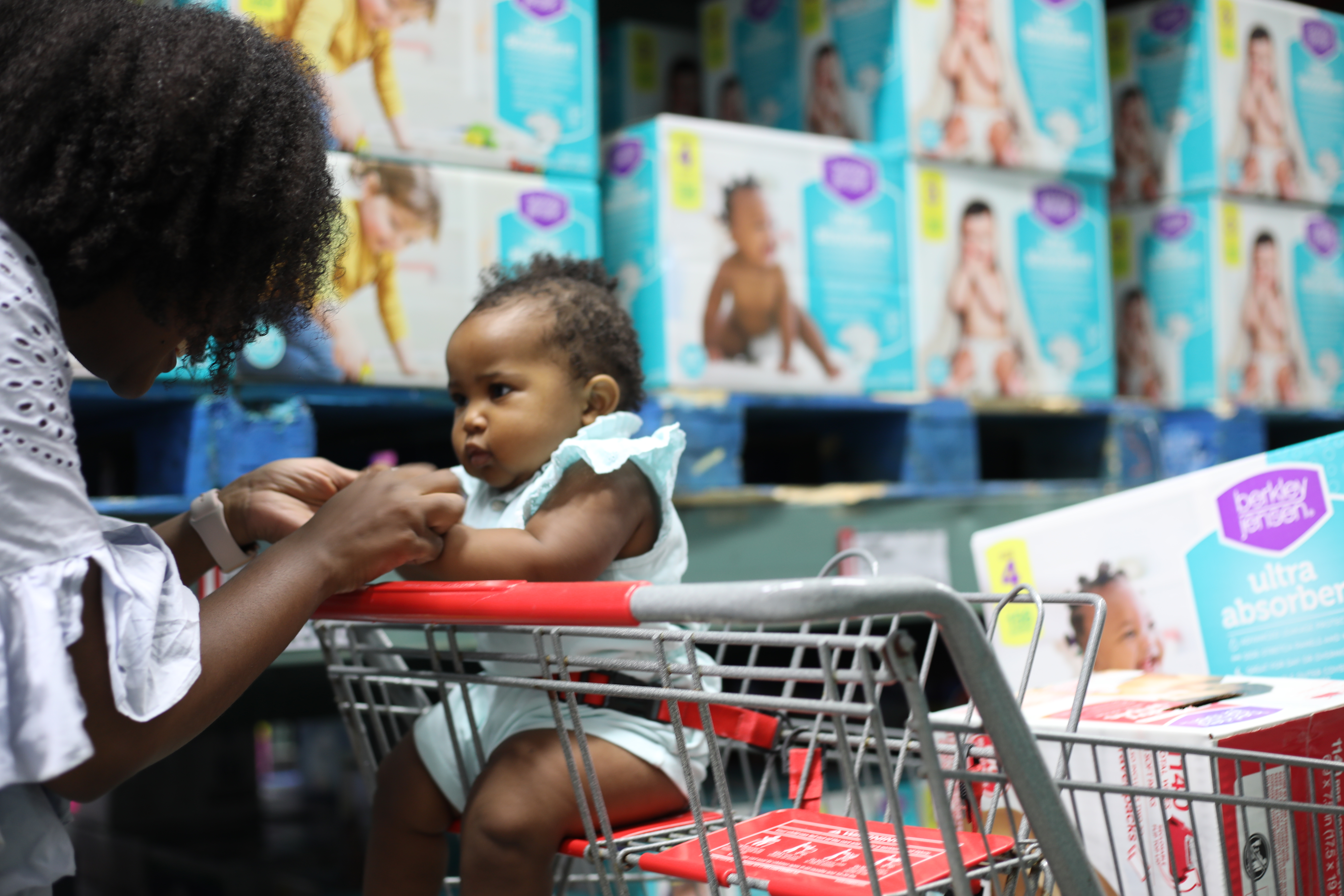 Hack #3: Use coupons.
I am no coupon queen; I have friends who have stockpiles that they could use to open a store. I'm your regular girl who wants to save a few dollars on products I purchase frequently. I use the BJ's app to find coupons and save them while I shop. BJ's also take manufacturers coupons so that you can double up on savings.
Hack #4: Use a pick-up in club service.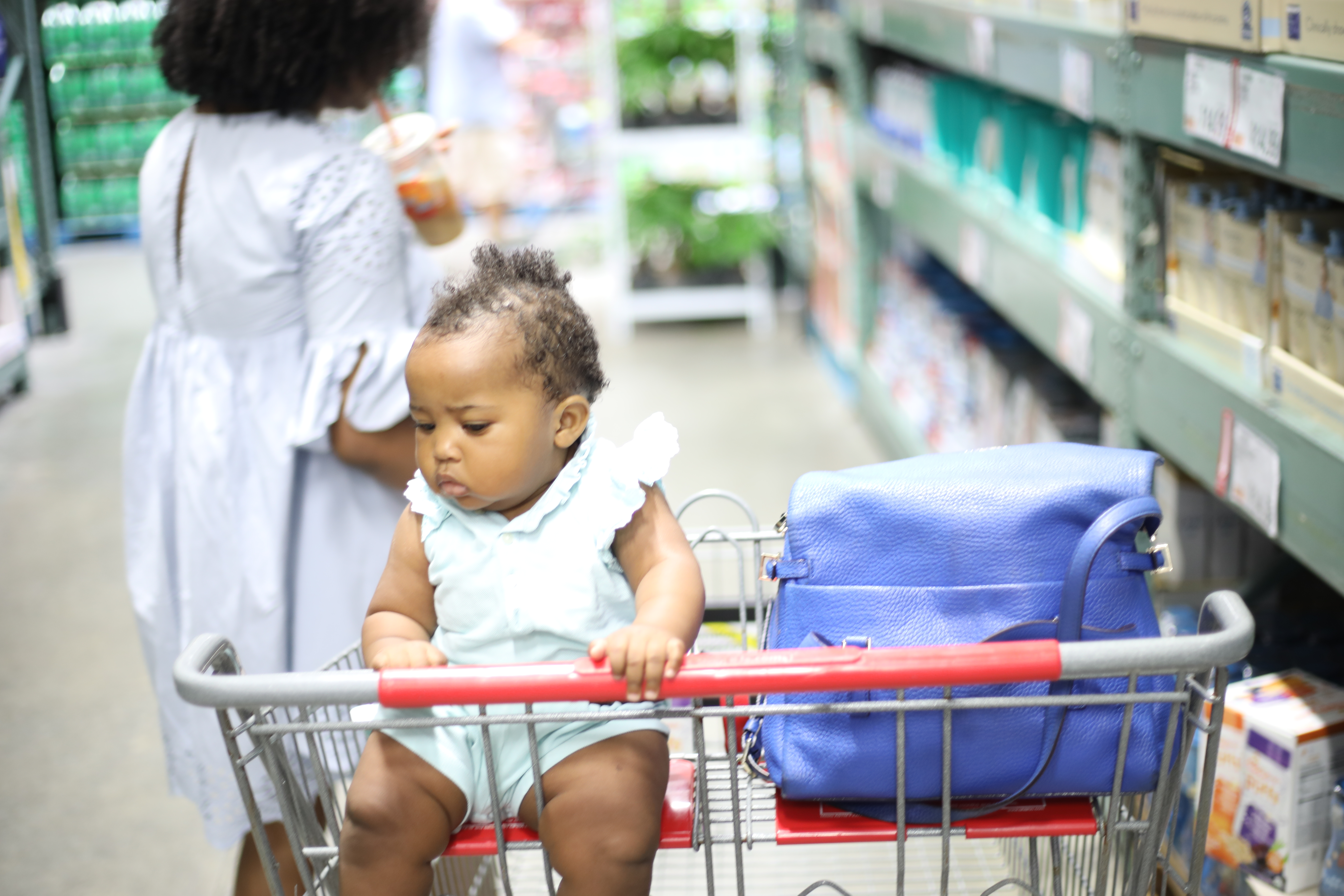 This is my go-to during the school week or if I am running errands. I place my BJ's order online, and I receive an alert when it's ready to pick it up. I'm able to get everything I need and get everything else on my to-do list done.
Hack #5: Shop for everything at one store.
There was a time when I would spend hours going to different stores to get everything I needed. Groceries, baby items, new pajamas for the kids, books, etc. Now, I shop at one store, BJ's Wholesale Club. It's less stressful for me, and I get all of our favorite brands and products usually at a better price.  Groceries are 25% less than supermarkets, and I can find organic food, fresh fruits, and vegetables to keep my family healthy.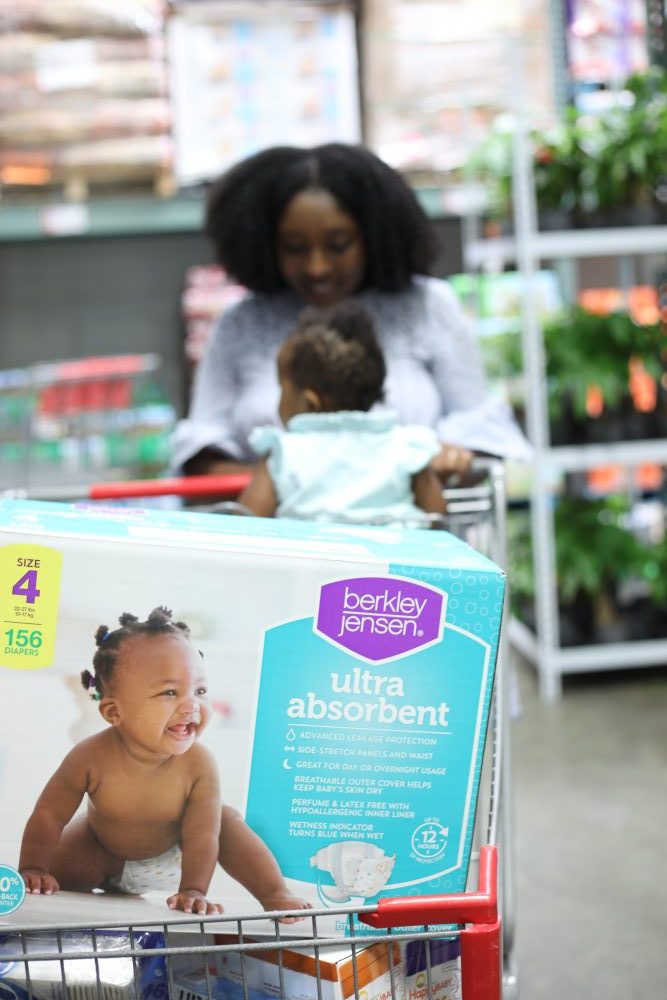 I hope these baby shopping hacks help you save money and spend more time with your baby. If you've read to this point, you've probably decided if a BJ's membership will be worthwhile for your family. If you decided that it is, use my unique link to get your membership for only $25 for a limited time.
What is your hack for baby shopping on a budget?