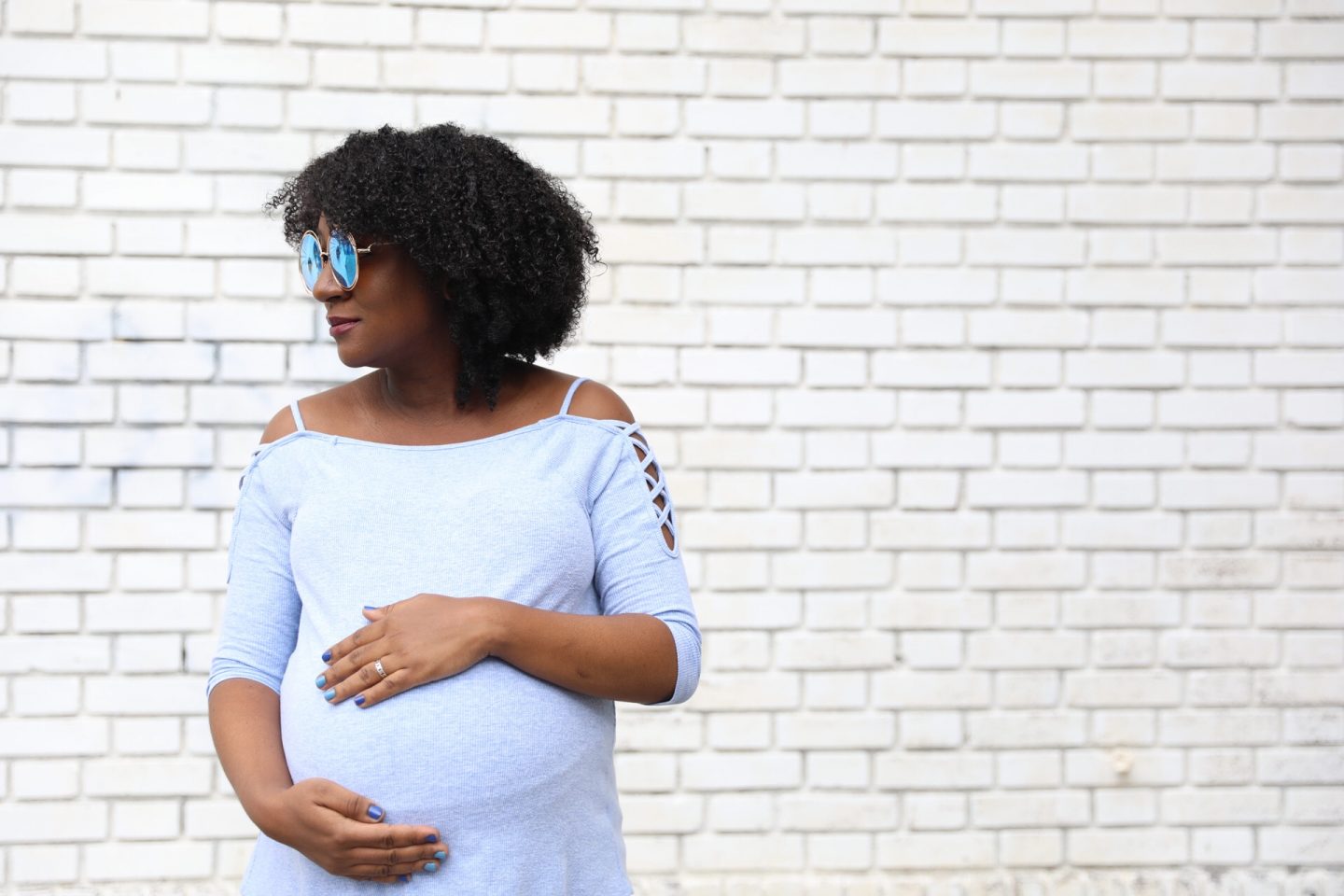 This post is in collaboration with PinkBlush Maternity. All opinions shared are my own. 
I've never really felt fabulous or beautiful pregnant. Actually, I focused so much on the changes that pregnancy did to my body, particularly my face that I didn't give myself permission to embrace those changes. Maybe it's because I am older now but this year, I loved myself through those changes. Actually, I think it was wonderful as getting used to my body changing for pregnancy would mentally prepare me for changes that are sure to come as I get older. Anyway, if you're a mom who struggles the way I used to here are a few tips for feeling confident during pregnancy:
1. Focus on one thing
It's hard between doctors appointments, work, school meetings, kids activities and everything else to take care of ourselves during pregnancy but it helps to keep one thing looking great so you can feel good about yourself. For me during this pregnancy, I focused on getting a manicure every week. I felt like skipping it so many times but I always felt so good after. Also, the mini massages while my nails dry was always an extra perk worth getting.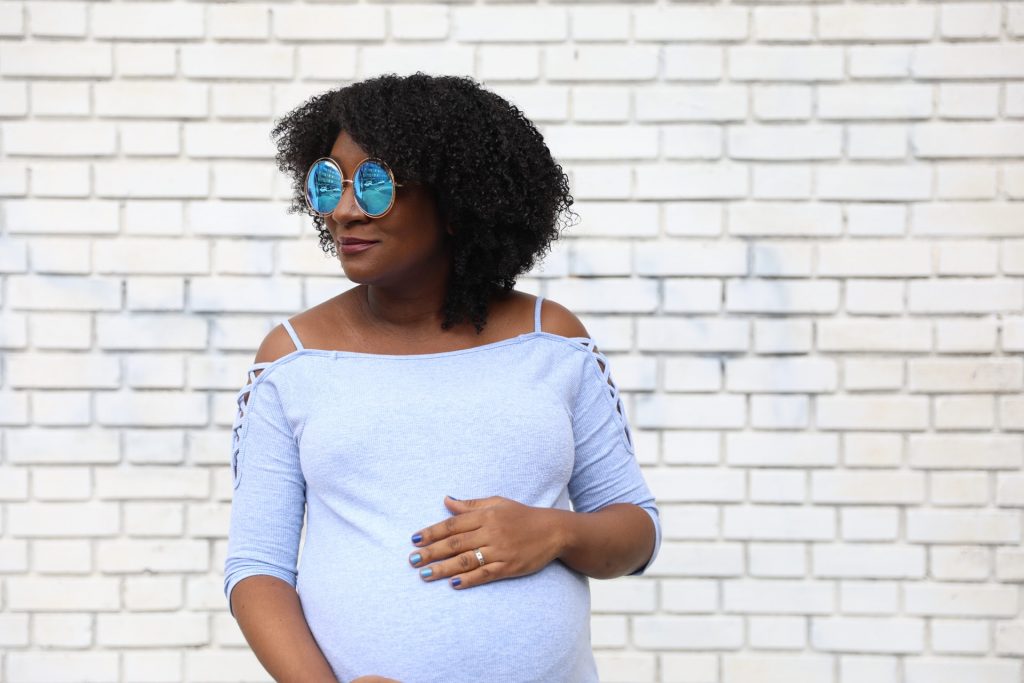 2. Wear comfortable clothing
When you're pregnant you need to feel good, feel free and relaxed. I go for more comfortable than trendy clothing while I'm pregnant. This year, I discovered PinkBlush Maternity and I found the perfect marriage of comfy yet stylish clothing. I've shared many gorgeous pieces from PinkBlush Maternity as I collaborated with them throughout my pregnancy and this top was one of my favorites. The color is perfect for my chocolate complexion while the fabric feels really good on my bump.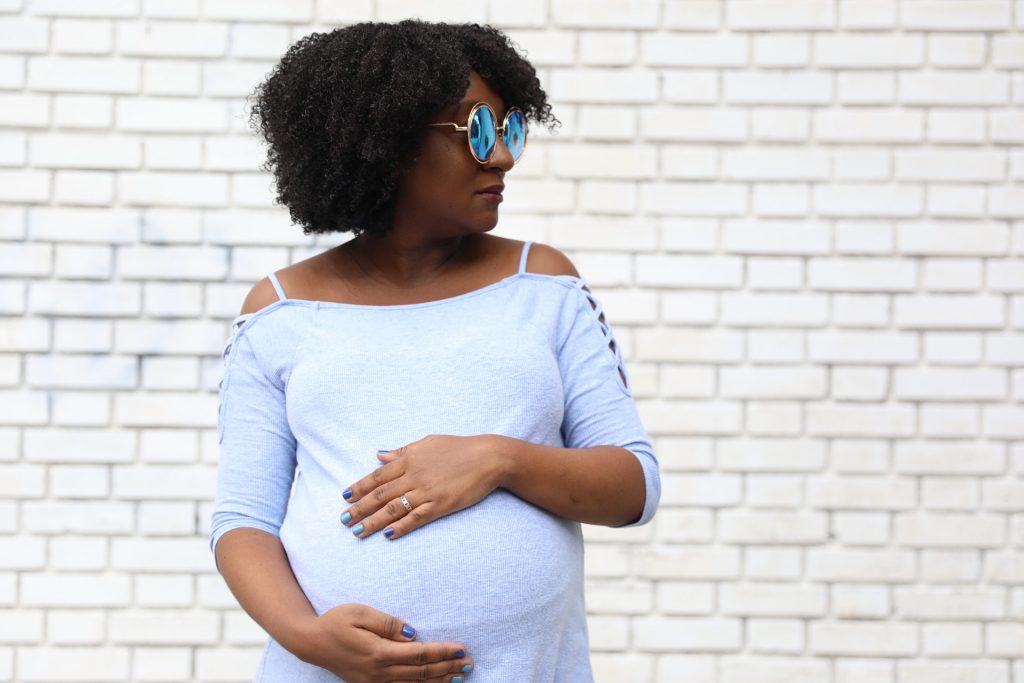 3. Embrace the body you're in.
This is an important one when it comes to confidence! Embrace your pregnant body as it grows and changes. Don't worry about if you feel really huge or your face changed like mine did. Just love yourself, hug your bump and enjoy it because although it feels like forever you will give birth.
4. Journal 
On the days that I didn't feel so confident I would pull out my journal and write. Getting those feelings out on paper always made me feel better. I reminded myself that the people who matter love me as I am and that's the most important thing.
What are your tips for feeling confident during pregnancy?