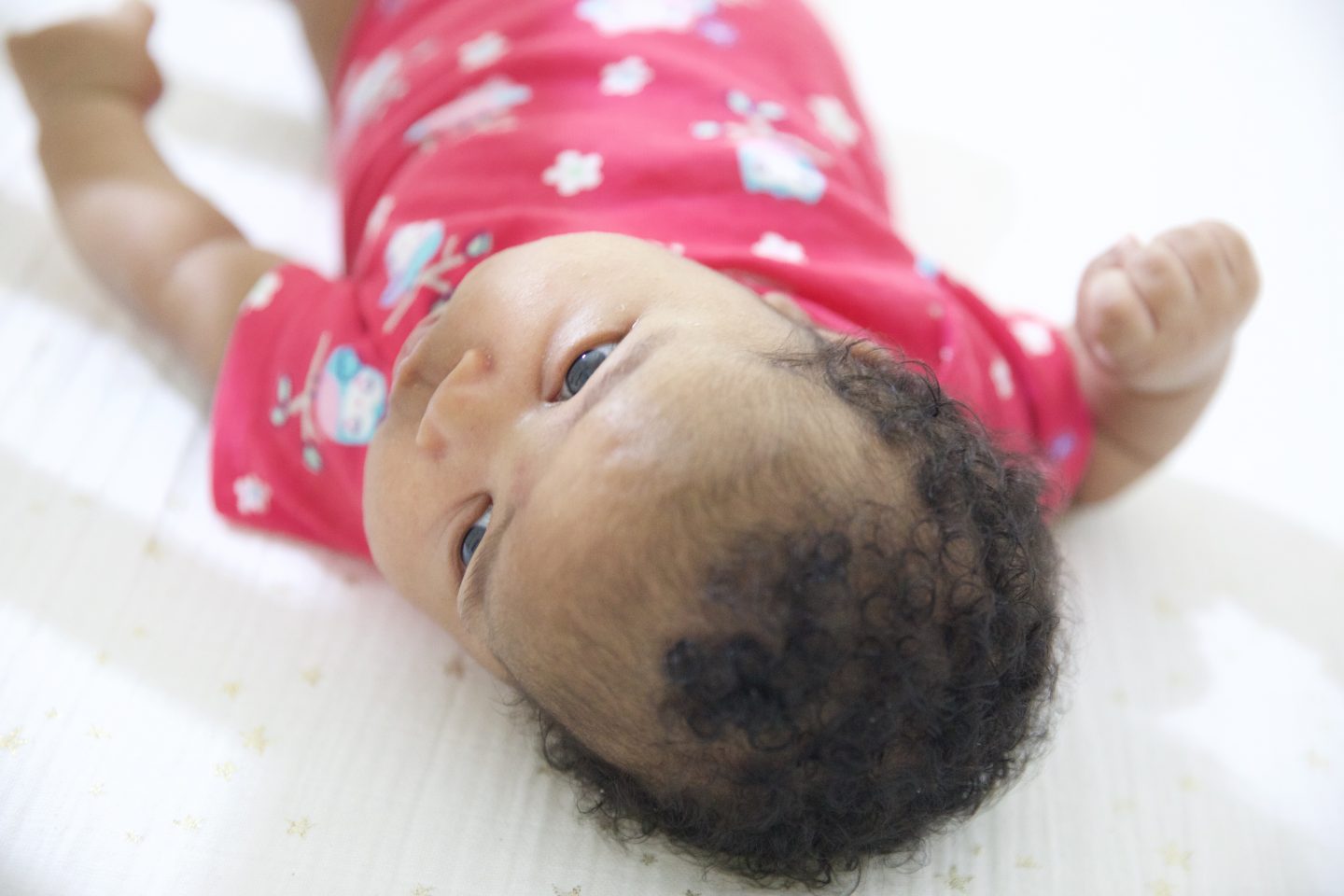 This post is in partnership with ONESIES® brand baby apparel. As always, all opinions are my own.
Laundry! Oh the Joy…
I was folding my baby's laundry and complaining about the number of onesies she uses in one week. I started to wonder if it's just that I'm extra but my friend who came by the meet the baby assured me that she went through just as much if not more when her son was a baby. I never really thought about how much onesies babies really use but the more I thought about it the more I realize why we can never have enough. So today, I'm partnering with ONESIES® brand to share a few reasons why you can never have enough onesies:
1.Spit-up is the Name of the Baby Game.
Back when I was a first-time mom, I assumed that breastfed babies didn't spit up. Girl, I was wrong, my first baby would spit up slightly that I wouldn't even notice. Then one day I noticed that one of her onesies felt a bit hard around the neckline and upon further inspection realized it was dried spit-up. I felt terrible that I didn't realize it right away but I took it as a learning experience to always check my baby neckline for spit-up.
2.Blowouts Happen!
With a newborn, you could find yourself in the catastrophe of a blowout so it's always great to have extras on hand. Onesies are also perfect for containing those blowouts.
3.Baby, It's Cold Outside
It's cold now, I'm talking freezing temperatures today but that doesn't mean that baby doesn't have to get outside. I bundle her up and dress her in layers always using onesies for her first layer.
4.Cuteness Overload
I love to see my baby in her onesies from the classic whites to fun colors, it's the baby basic we can't get enough of.
5.Onesies Are always in the Budget
Onesies are inexpensive so you can continuously stock them. I love purchasing the ONESIES® brand bodysuits at Walmart because I get bang for my dollar. Spending less on basics and layering pieces like these good quality onesies is a win for me.
Anyway, those are my reasons why as a mom I can never have enough onesies.
What are yours?