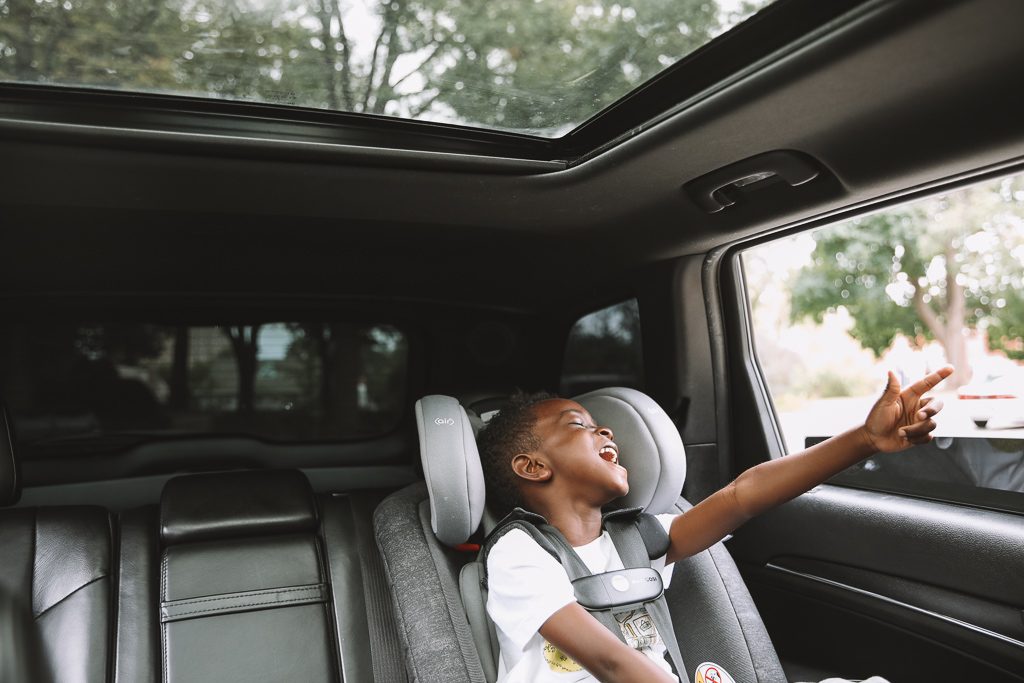 Thank you Maxi-Cosi for sponsoring this post. Keep your little adventurers comfy, safe & stylish with the Maxi-Cosi Magellan™ Max 5-in-1 Convertible Car Seat!
One of the many things I love about my son is his desire for adventure! Whether we're sailing the Caribbean, traveling through Europe, or exploring our city, any change of scenery gets him really excited. Lately, it's been a season of changes for him and I've watched in awe as he embraced them all with the same marvel in his eyes. He turned 5 and started Kindergarten within the last 6 weeks and he's embraced these big changes with so much confidence that I am truly impressed. Now, with fall on the way, I'm excited to travel new roads with him and his siblings. As our family makes new memories on the road trips we have planned for the fall, I wanted to share 3 tips for a comfortable road trip with kids: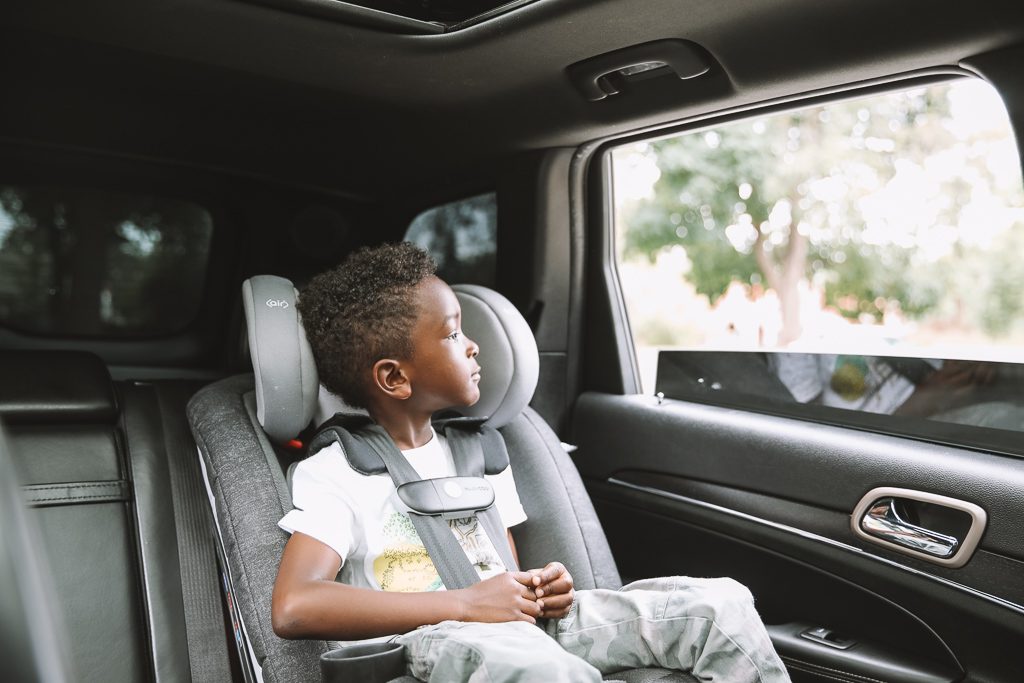 Prepare for rest stop restrooms.
I love adventures with my children, but I HATE public bathrooms! Unfortunately, there is no way to escape them on the road. Years ago, I went on a road trip while I was still potty training my son. While you shake your head and judge me, let me tell you what I learned from that trip besides the fact that my husband and I are very patient people. Toilet seat covers are lifesavers! At almost every stop, I saw the other moms with their antibacterial wipes to clean the seats for their kids but me, I had a big box of toilet seat covers in my trunk and I was in and out of those gross rest stop bathrooms in no time with my two-year-old. The trick is to use disposable waterproof covers, so your child stays dry.
Don't allow your kids to get overstimulated.
Most of us allow our kids to use their tablets, watch movies, or play games on road trips. After all, those are easy ways to distract them, but it's important to take them off before they become overstimulated. That time frame will be different for every child, so study your child to know when it a good time for him/her. While you may think that turning off the tablets may cause a meltdown and make the drive a less pleasant one, it would actually work the opposite way. If they become overstimulated, look out for a bigger meltdown. I've found that the best way to approach this is to tell them the plan, kids love plans. When I get into the car with the kids, I tell them they can watch a movie/play games on their tablets for 90 minutes and then they turn it off for another 90 minutes to play I Spy or read.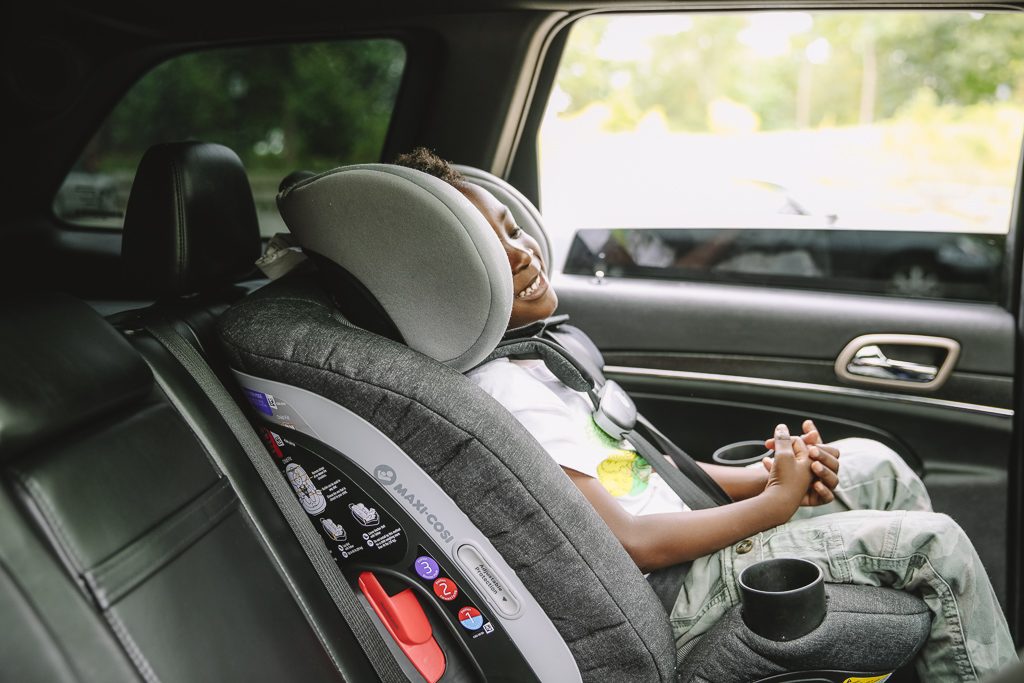 Ensure your child is riding in the right seat.
I'm blown away by how tall my little adventurer got this summer! Of course, this meant new pants and shoes, but more importantly, he needed a new car seat as grew out of his previous one. He'd been all over the East coast and even the Midwest in that seat over the past 4 years. I've purchased so many car seats for my older daughter that I wanted to get him one more that he could use for the rest of his childhood and backseat adventures. I got exactly what I had in mind with the Maxi-Cosi Magellan™ Max 5-in-1 Convertible Car Seat that he could use until he is 10 years old – yes, that's 5 years. I wish, this seat was around when he was born because it can be used from birth to age 10 (5 lbs. to 120 lbs.) so it would have been the only seat I had to purchase for him — ever. One of my mom friends sold me on Maxi-Cosi when she pointed out the brand's patented Adjustable Side Impact Protection that can be adjusted based on your child's growth stage and keeps them safe and protected when the seat is positioned correctly. She's a big fan of the brand and her baby is one of the 50 million babies that went home from the hospital in a Maxi-Cosi car seat.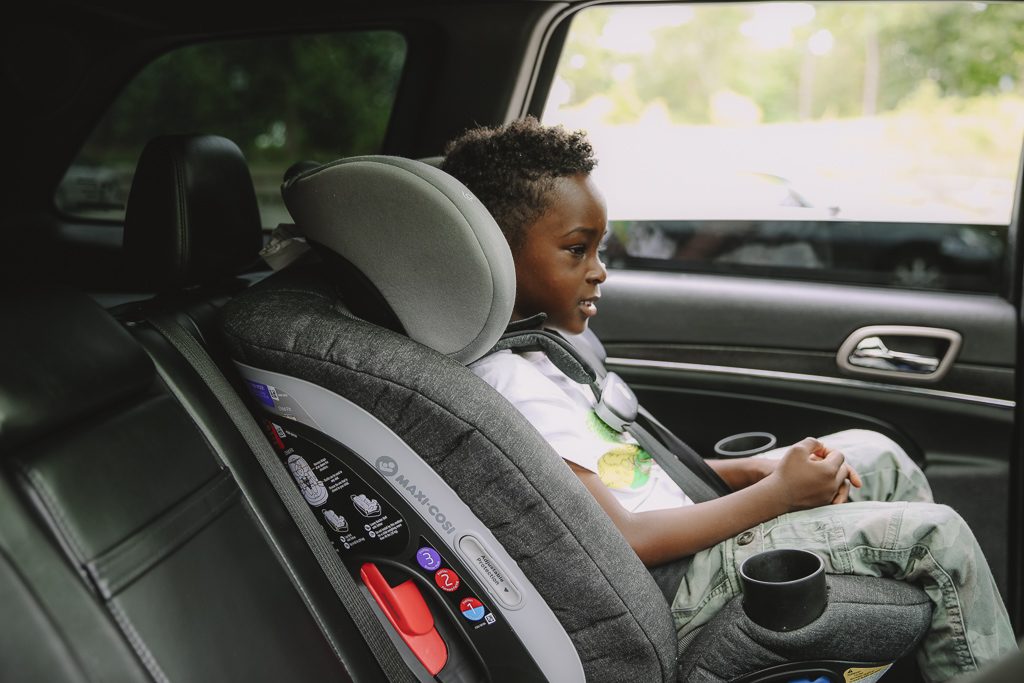 He's been riding in this car seat for about 3 weeks and my favorite features are the Magellan™ Max EZ Out harness system and the ClipQuik auto-magnetic chest clip.
Since I have three children, I know that it's really important to have a machine washable fabric on car seats. You just never know what would happen in the car, especially when you take a road trip. I've had to wash seats covered in vomit, food, ink – just about everything messy since I became a mother and with the Maxi-Cosi Magellan™ Max 5-in-1 Convertible Car Seat premium fabrics you wouldn't have to worry about it losing its modern trendy look.
Anyway, I hope these three tips are helpful! You can find the Maxi-Cosi Magellan™ Max 5-in-1 Convertible Car Seat (ARV $399.99ea) in Nomad Blue, Nomad Sand, Nomad Purple, Nomad Black, Nomad Grey for your child at Albee Baby, Nordstrom, and Buy Buy Baby as well as other stores.
What are your tips for a comfortable road trip with kids?
I was selected for this opportunity as a member of CLEVER and the content and opinions expressed here are all my own.