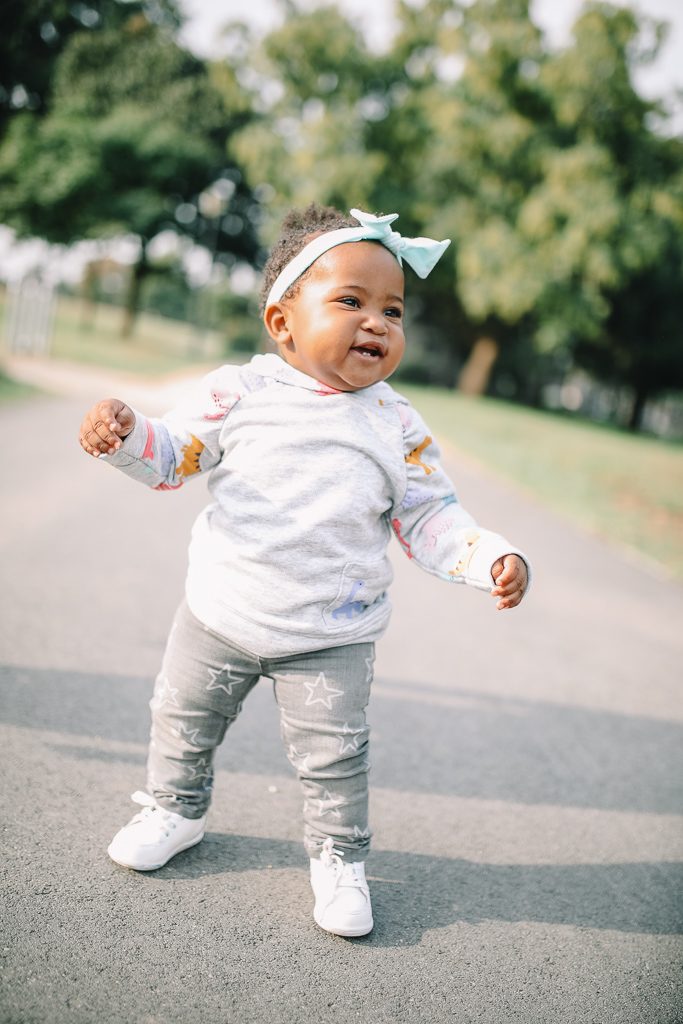 This post is sponsored by BJ's Wholesale Club. As always, all opinions are my own.
One of the most exciting milestones for a baby is taking his or her first step, as a mom it's incredible to watch the build-up to the big day. First, learning to crawl, then walking while holding on and then standing. That's the point where my baby is, she started to stand by herself a few weeks ago. I've watched as her stand and clap for herself – her little face filled with determination. I've watched her legs get stronger and I've made it my mission to encourage her and boost her self-confidence by giving her everything she needs to take her very first step. I wanted to share a few ways that I'm supporting her to take her first step: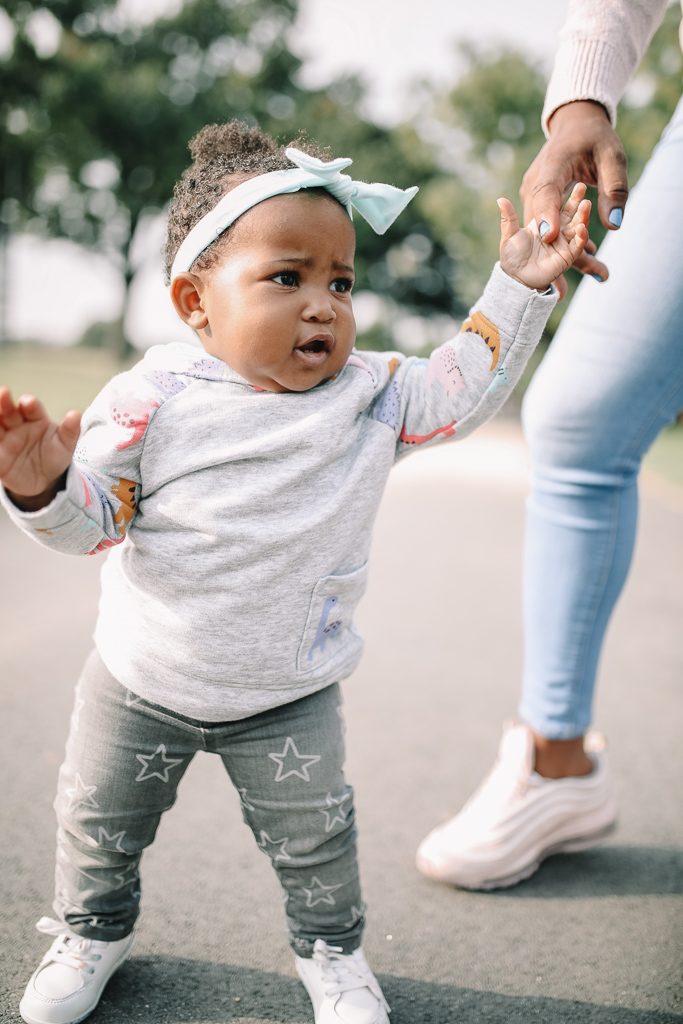 Make sure baby wears supportive shoes.
This was a lesson I learned the hard way with my firstborn. I bought her shoes that were trendy but they weren't supportive for early walkers. Once I got advice from other moms, I switched to a shoe designed specifically for her needs, she was able to balance better and eventually walk.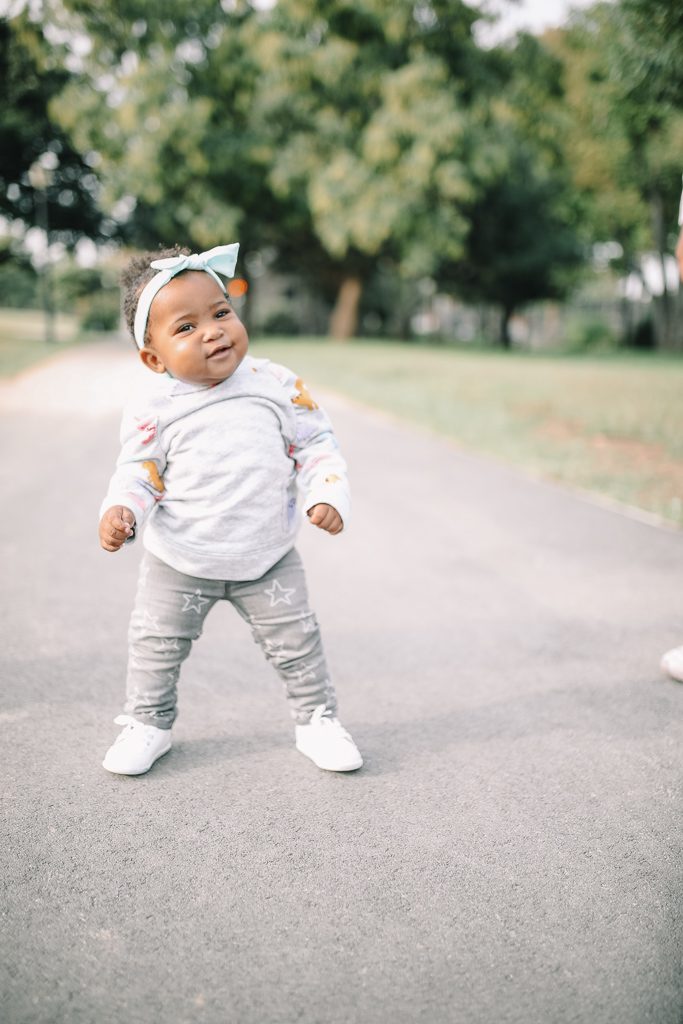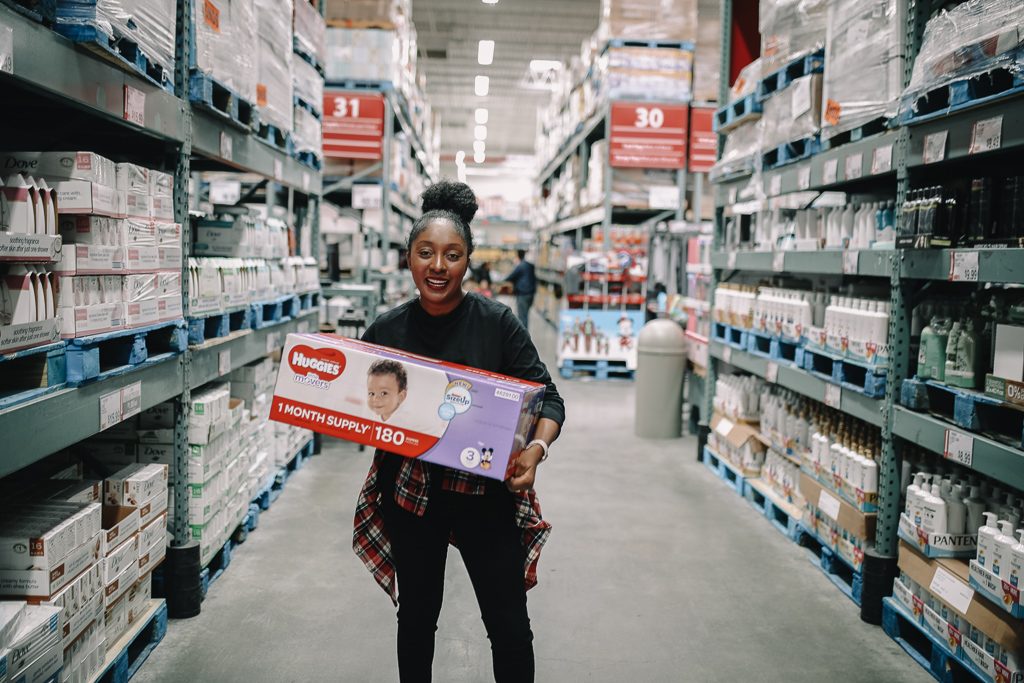 Switch to diapers designed for movement.
She's no longer at the stage where she takes continuous naps during the day, these days she's on the move so she needs diapers that are flexible for her to move in. She wears Huggies Little Moversdiapers especially for trips to play at the park. Luckily, I can use my BJ's membership to buy them in bulk and this month, BJ's will be offering extra savings with $3.00 off coupon in The Little Book of Big Savings Coupons valid 10/25 – 11/21/18. This coupon can be used for Huggies Little Snugglers, and OR Huggies Snug & Dry Diapers as well.
Healthy Snacks to give her energy.
Since she's moving around more, she needs more energy and I always pack healthy snacks in my diaper bag to keep her energized. Most of you know by now that Happy Family is my go-to brand for her baby food. The Happy Tots Pouches, Happy Baby Superfood Puffsand Happy Family Variety Packsare great because they taste great for and are organic and made from really good ingredients that helps her to development. This month in BJ's Wholesale Club's The Little Book of Big Savings Coupons there will also be coupons for these products, $2.00 off each and the deal will be from 10/25 – 11/14/18. I love that I can digitally select and save coupons to my membership card with BJ's Add-to-Card featureon BJs.com and the BJ's mobile app too.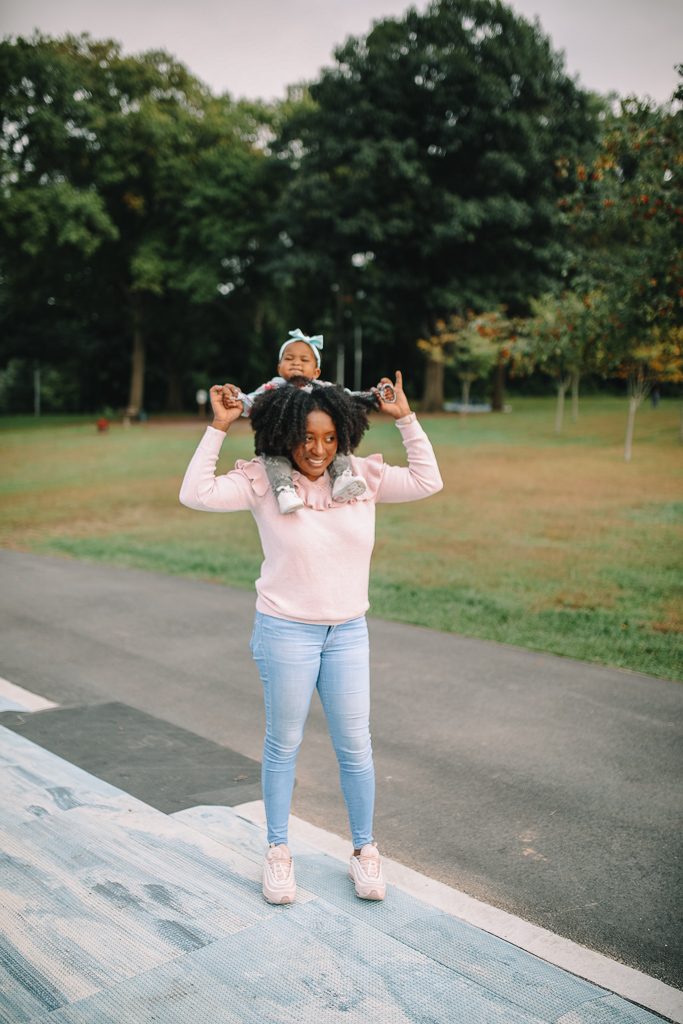 Be patient and supportive.
I'm a mom of three so I can say from experience that my children walk when they're ready and there is no set age when this will happen. My oldest didn't take her first step until she was 13 months old and my second child was only 9 months. I don't compare my children, I just congratulate and encourage their progress every step of the way. I remain as patient as possible with them and never push or pressure them.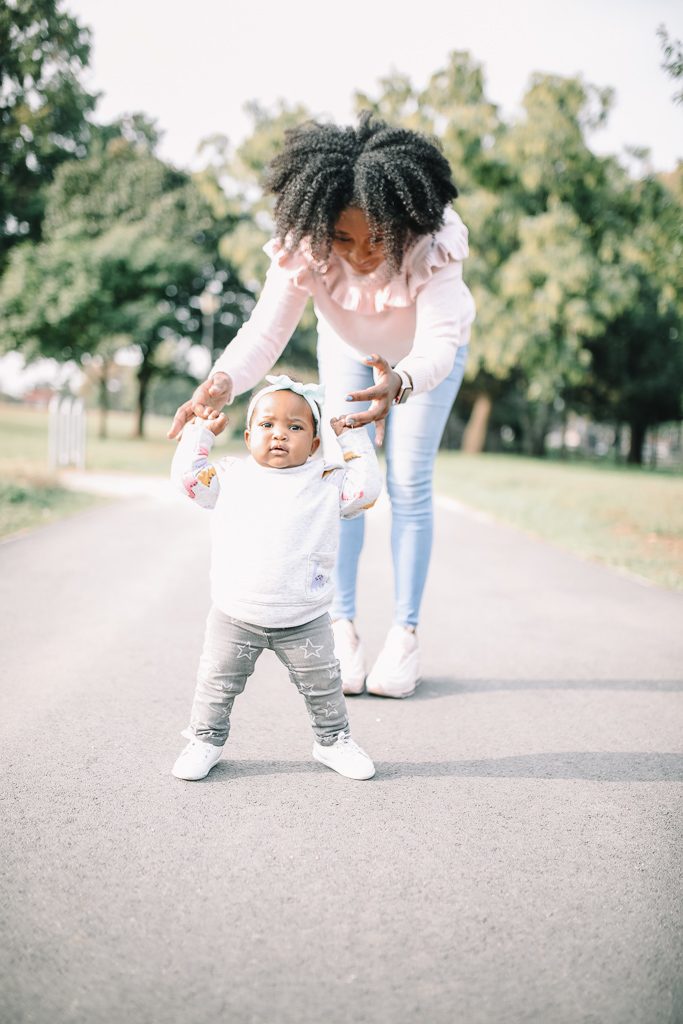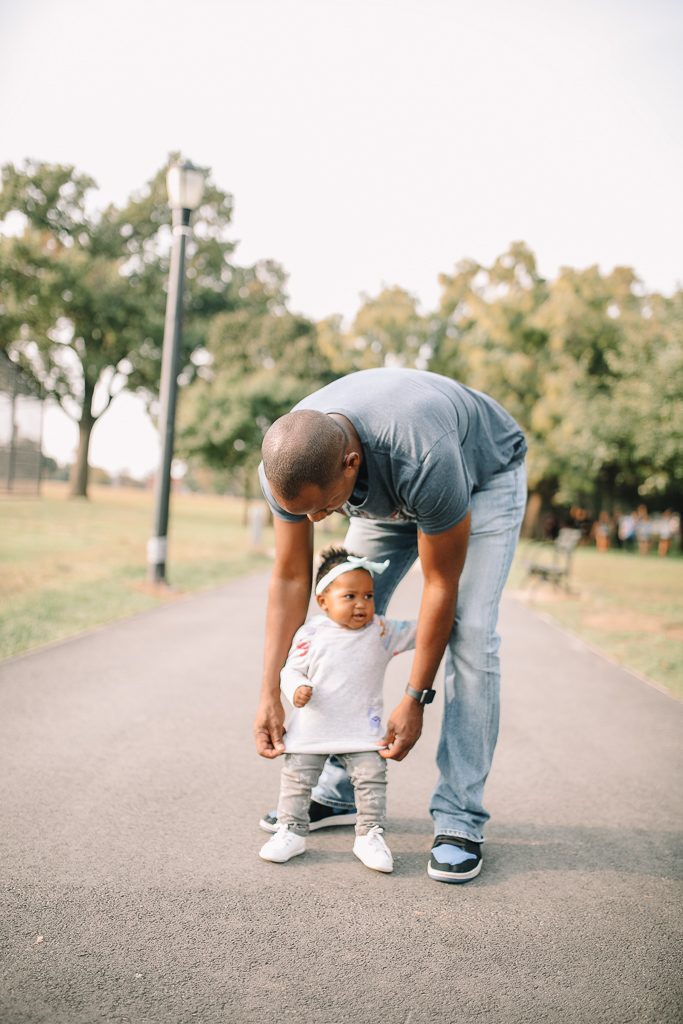 I'm happy that I have time to focus on my baby girl as she gets stronger daily to take her first step and I'm excited to share that moment. Spending more time letting her explore the big world around her means that I'm spending less time shopping. Instead, I've been taking advantage of BJ's convenient shopping options. Depending on what's going on, I use either BJs.comwhere I get free shipping on diapers, wipes and training pants, I use Shop BJs.com – Pick Up in Club service or the BJ's mobile app.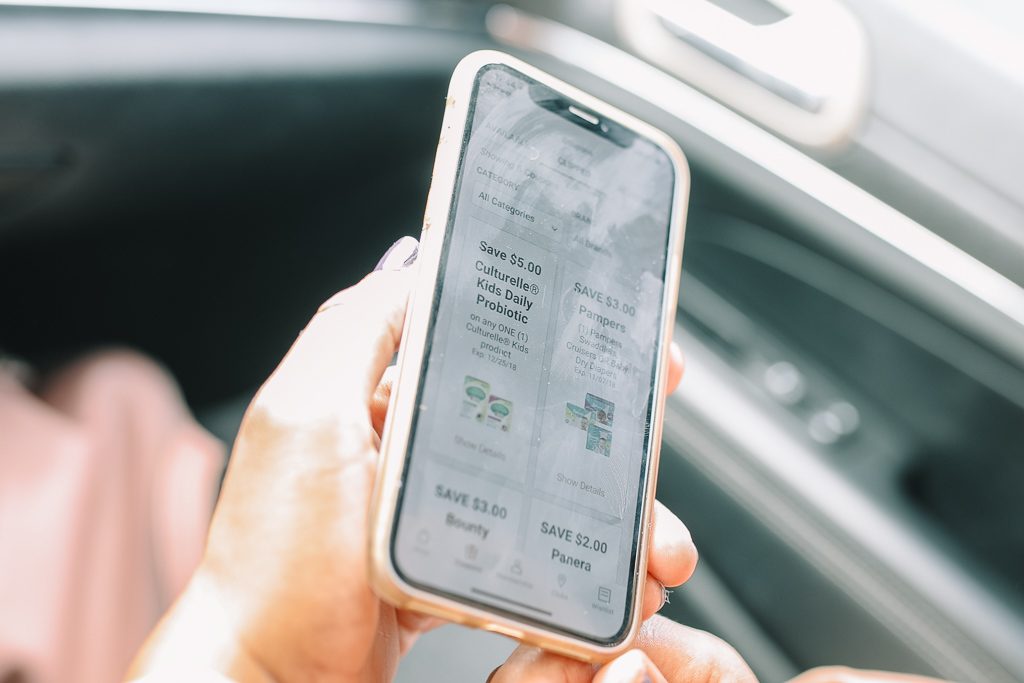 Ps: In addition to the sales above, I wanted to also share that Berkley Jensen Baby Formula will have a $5.00 off coupon from 10/25 – 11/21/18 as well in the book. This will be a great time to try this formula at a discounted price and if your baby doesn't like it, BJ's offers 100% money back guarantee on Berkley Jensen products. as well as $3.00 off PULL-UPS Training PantsOR GOODNITES Underwear.
 How did you support your baby to learn to walk?