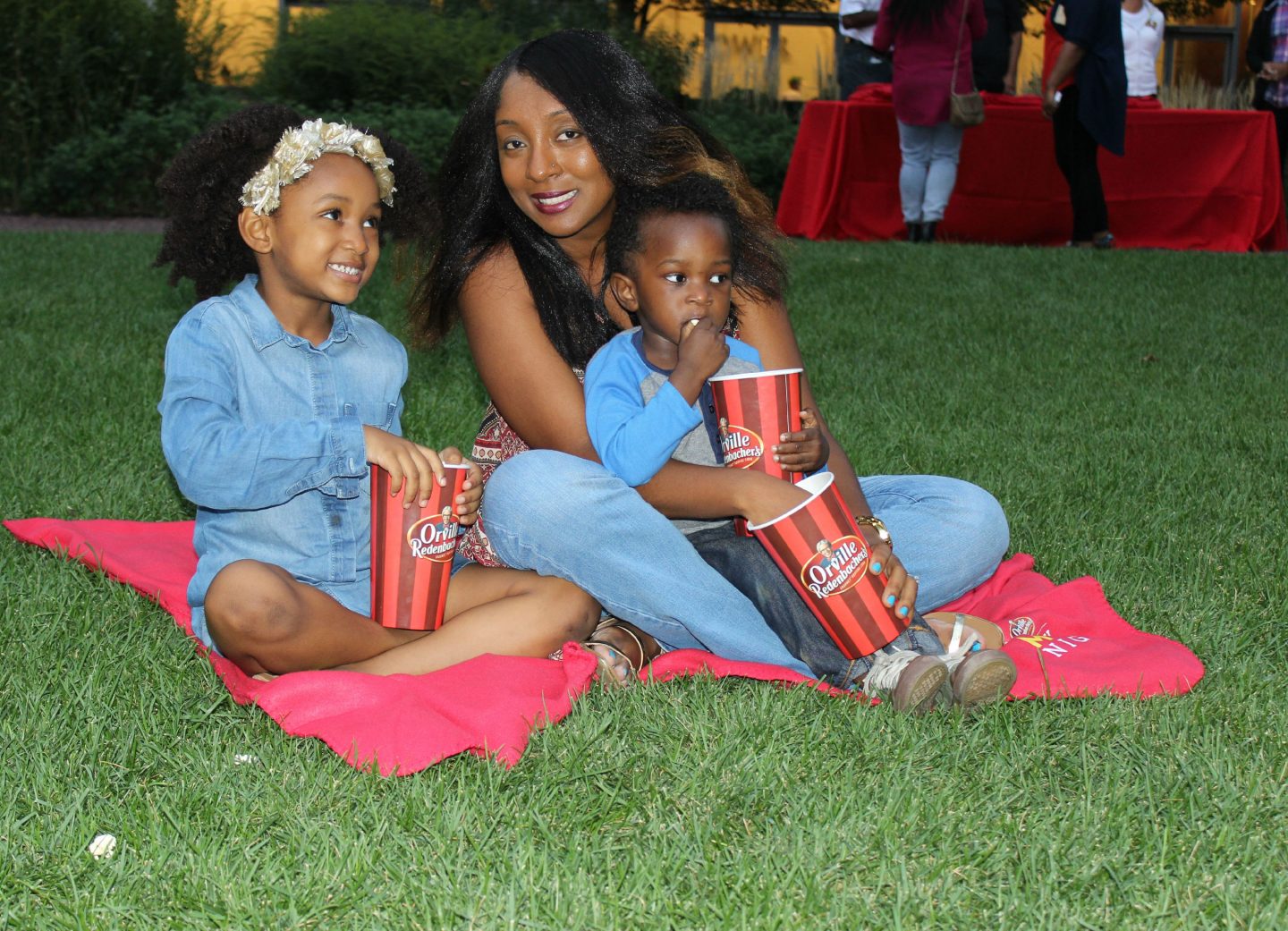 Consideration was provided by Orville Redenbacher's Popcorn.
Last week, I was bursting with excitement when I shared that we were heading out to Boston for US Weekly's Family Movie night. Of course, I couldn't leave you in the dark so I had to bring you up to speed on all the fun that we ended up having at the event. All week, my daughter's been talking about how much of a good time she had and asking to go back. As her mom, I'm really happy that she had so much fun in another city, which I think, makes it even more special. Plus this event was very unique in that it wasn't just about the movie. We had a ton of fun before the movie even started. Here are 3 of our favorite moments:
Coloring the Giant Coloring Books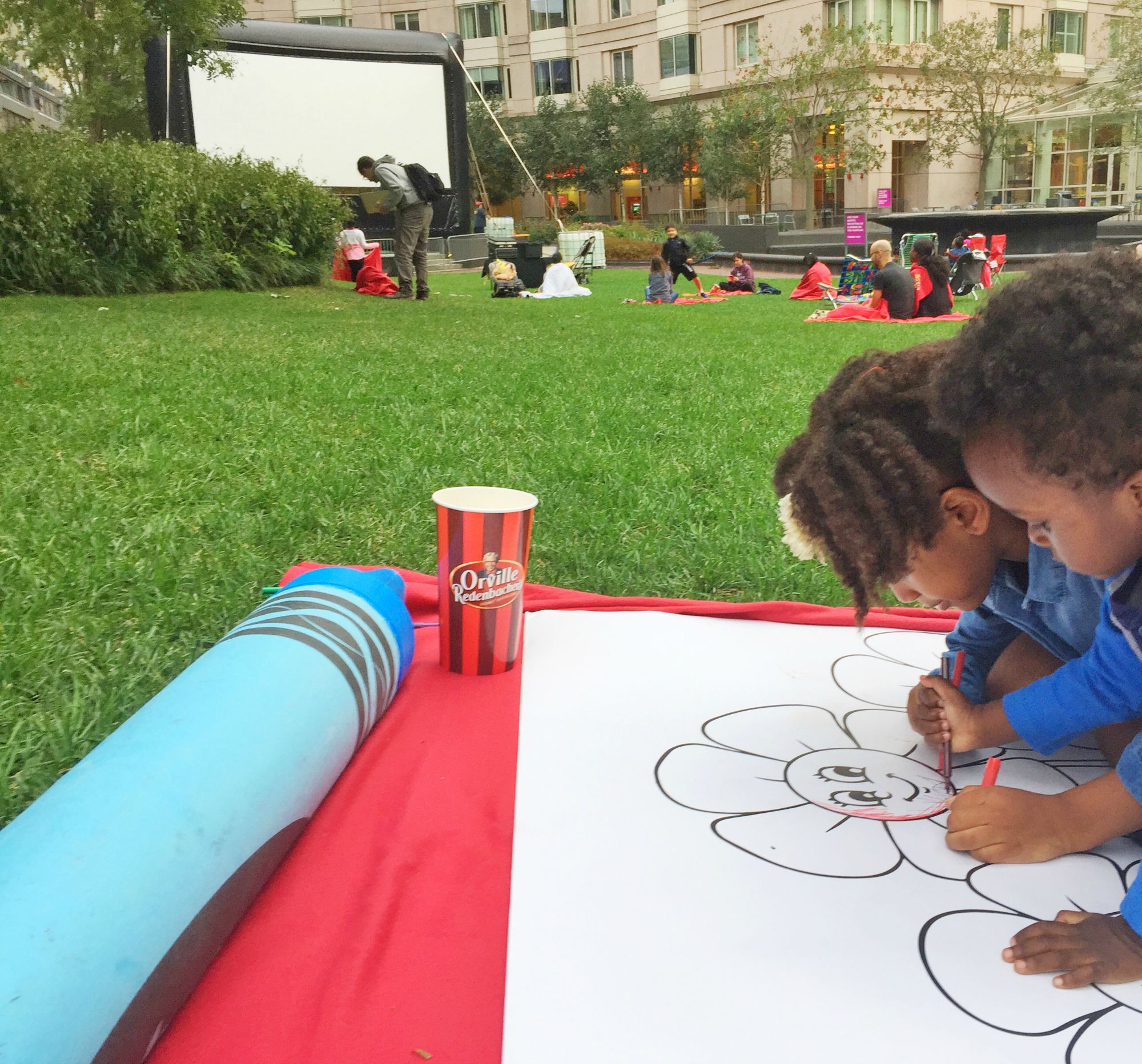 There were HUGE coloring books at the event that would get any kid (or adult) excited. I mean you could literally lay across the coloring book like a bed and color. Talk about fun! Since my kids LOVE to run around, this was a fantastic way to keep them occupied and happy before the movie started.
Making Flipbooks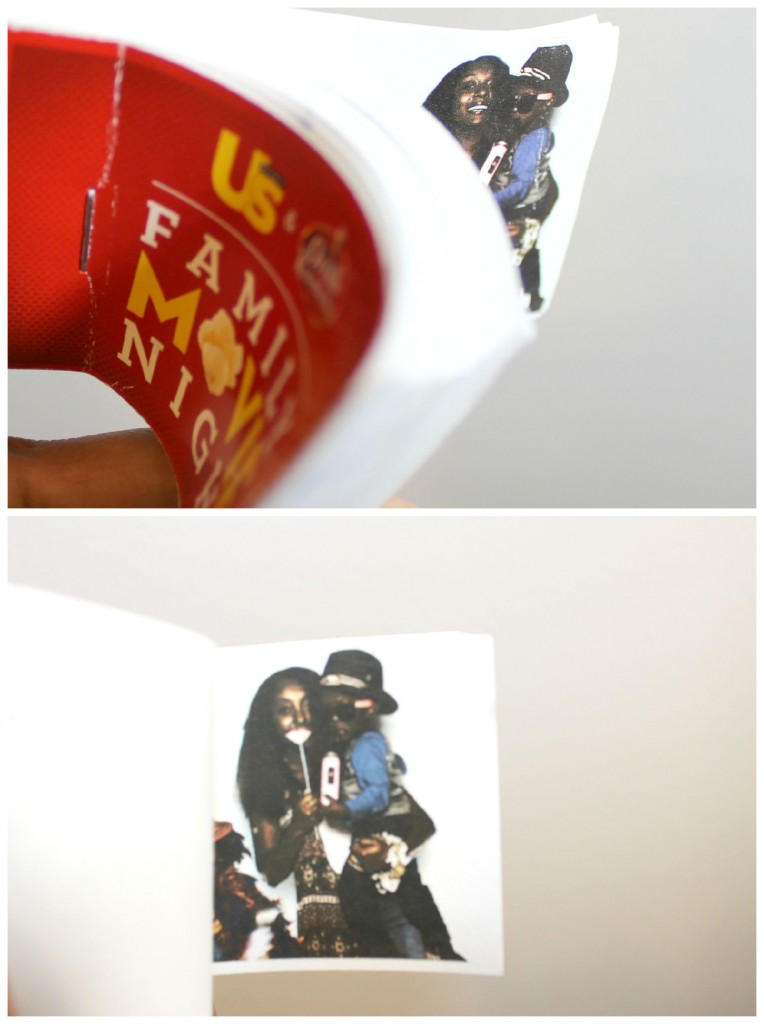 Next we headed over to the flipbooks booth to make some cool flipbooks as a family. We grabbed some of the fun props and before you knew it we looked like a rockstar band. The Super Knight didn't even want to take off the fedora when we were finished; it was all the swag he ever wanted. I would say that making the flipbook was definitely my favorite memory and I am so happy to have the book to reminisce for years to come.
Snacking on Popcorn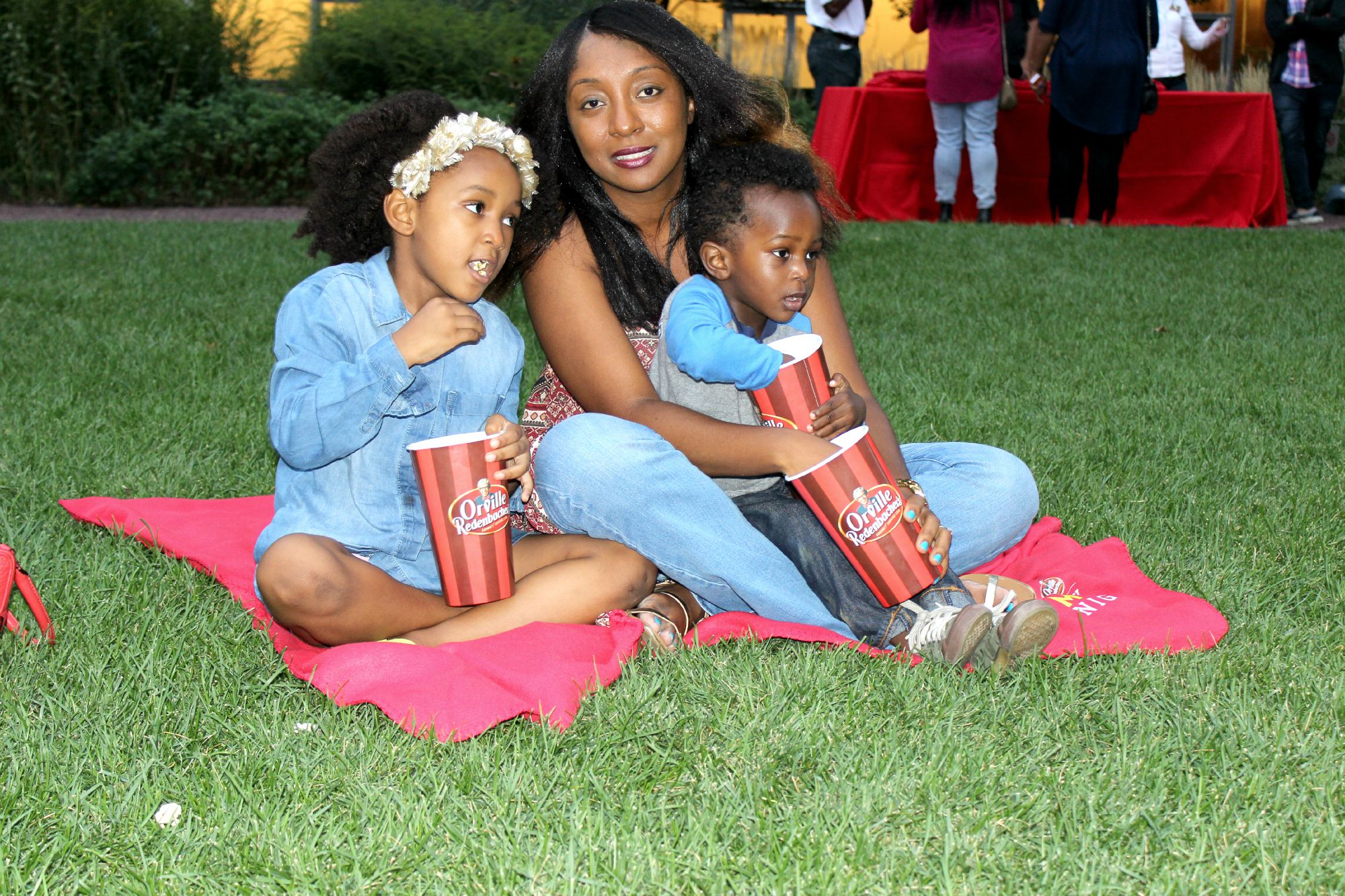 After all that fun, we were a little hungry and ready to find a nice spot to watch the movie, so we got some freshly popped corn from the Orville Redenbacher's Popcorn concession stand.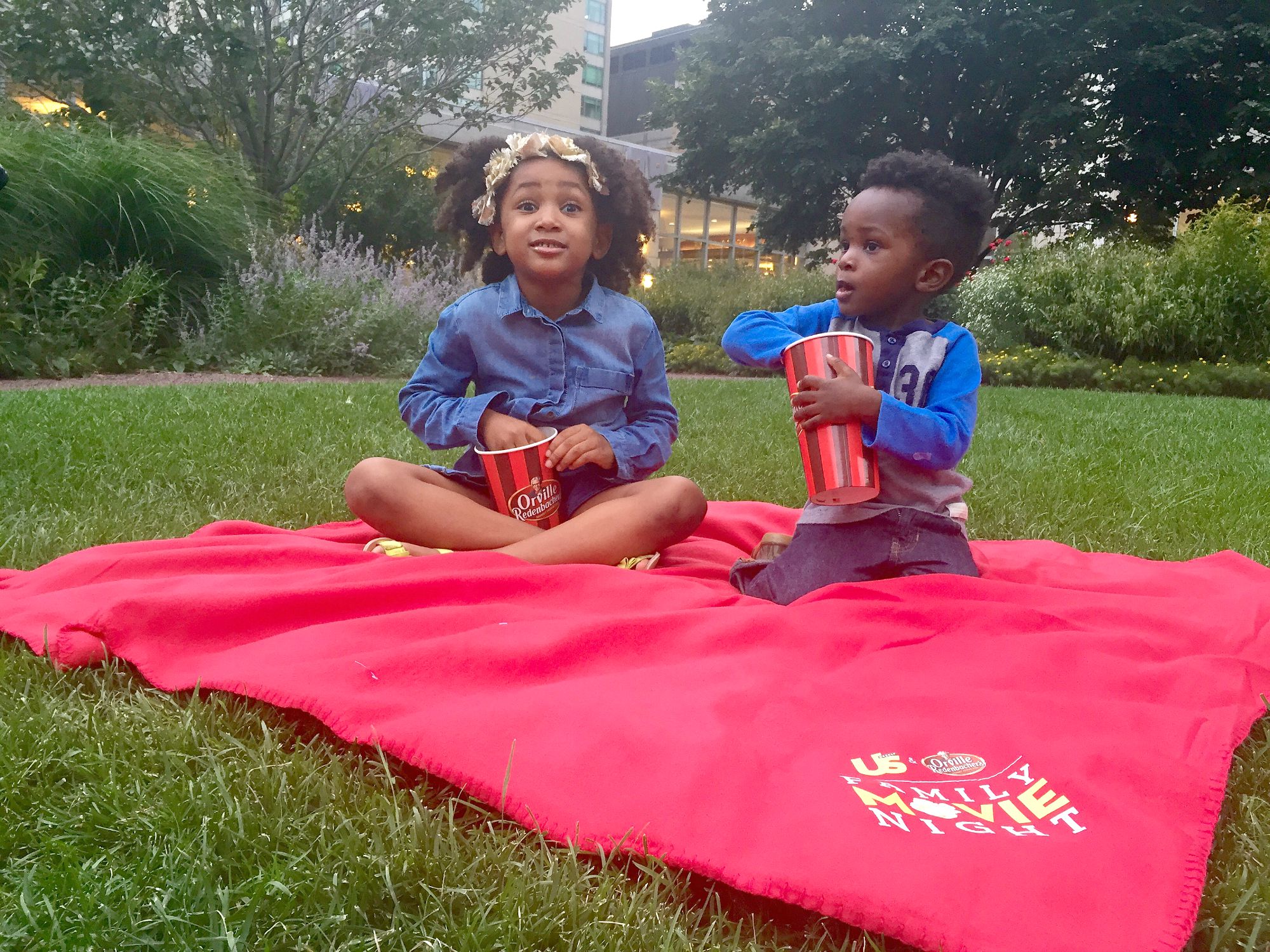 It was nice to have fresh popcorn that was made right in front of us. My kids loved watching the popcorn pop. The stand offered unlimited popcorn, who doesn't love that? We even went back for refills since it was so good 🙂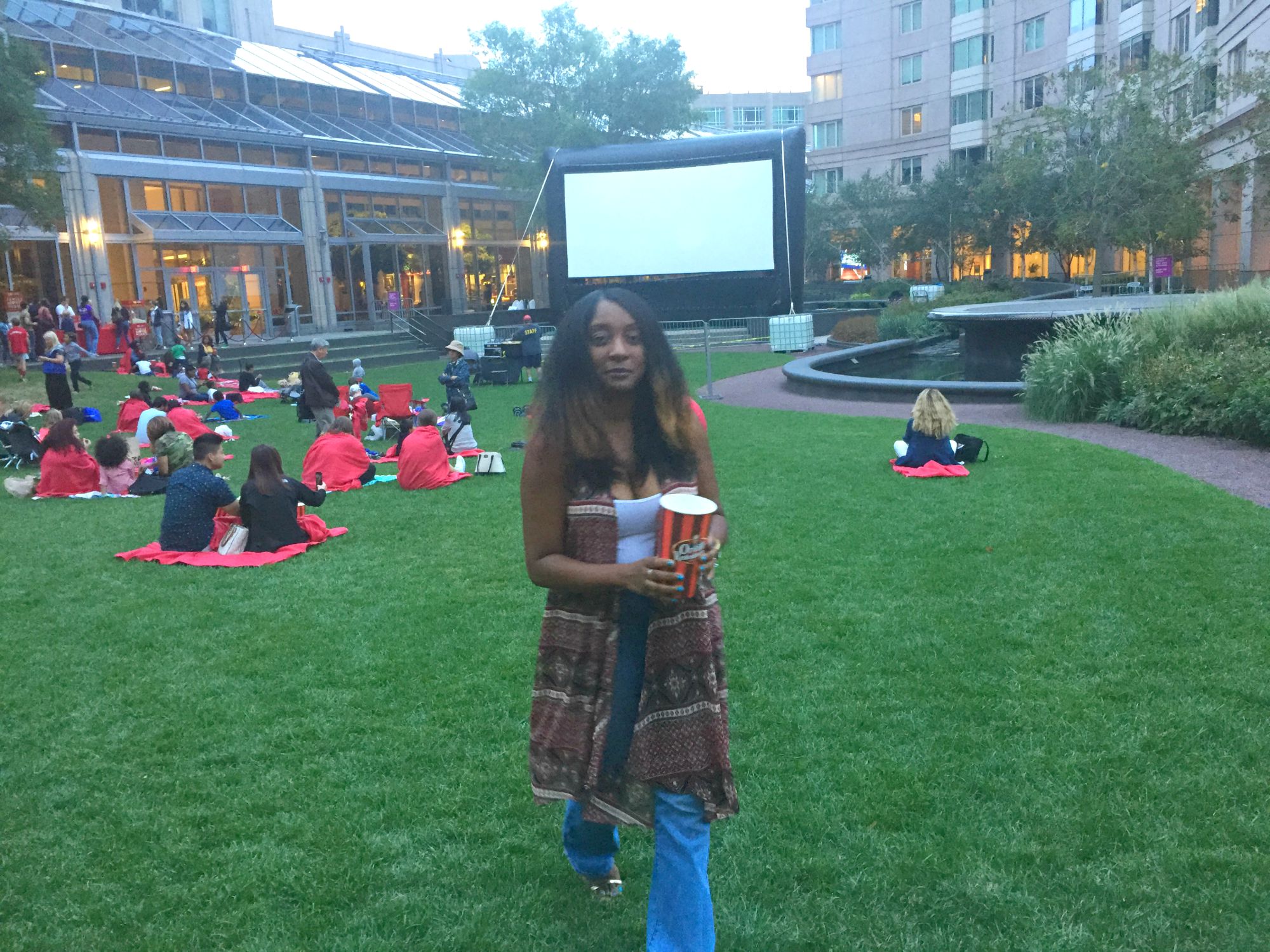 This was a really amazing experience and I am happy that we enjoyed another fun adventure as a family.
Which of these 3 would have been your favorite if you were at the event?
Orville Gives You More www.facebook.com/orvilleredenbachers