ps: A few of these products were sent to me for editorial consideration.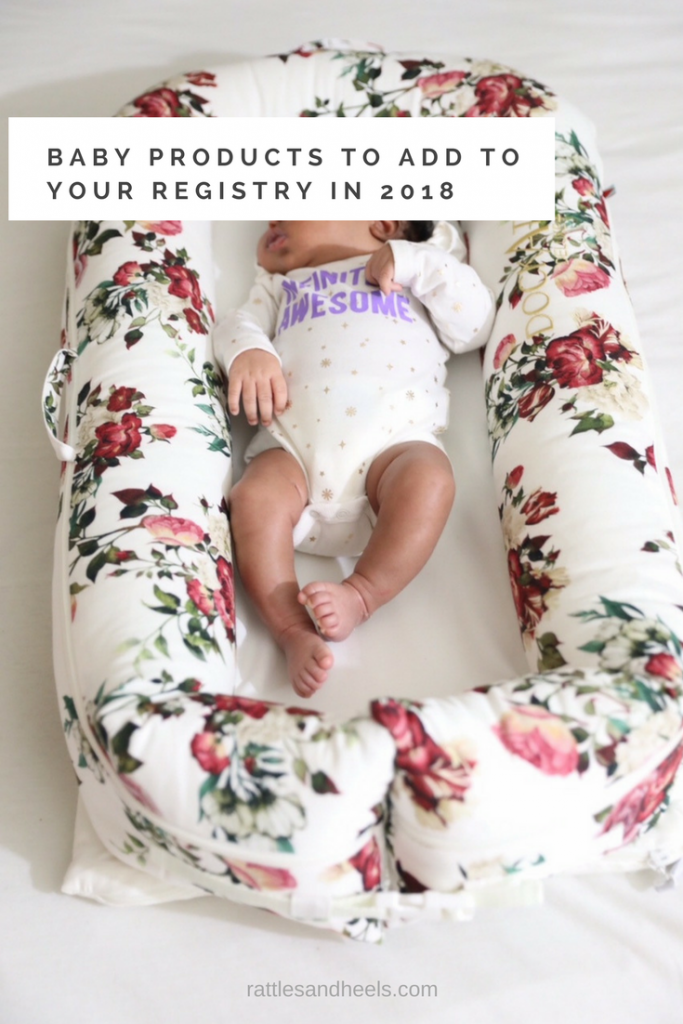 Where did the time go? My baby girl is now officially three months old. It feels like I just wrote this blog post introducing her to y'all when she first arrived! She keeps me busy especially since I am still exclusively breastfeeding her but I love it especially now that she's starting to show a little personality. Even three kids in, I still gasp at how much things babies need and I'm really fascinated by baby products and how quickly they seem to evolve. A few of you reached out to ask me which of the products I've been using with this baby that I would recommend, I didn't want to share any of them too early, as it's important for me to give a fair review. After three months, I think I've had enough time to determine the best and most useful baby products so here are 13 products to add to your baby registry in 2018:
1. Boppy® Classic Feeding & Infant Support Pillow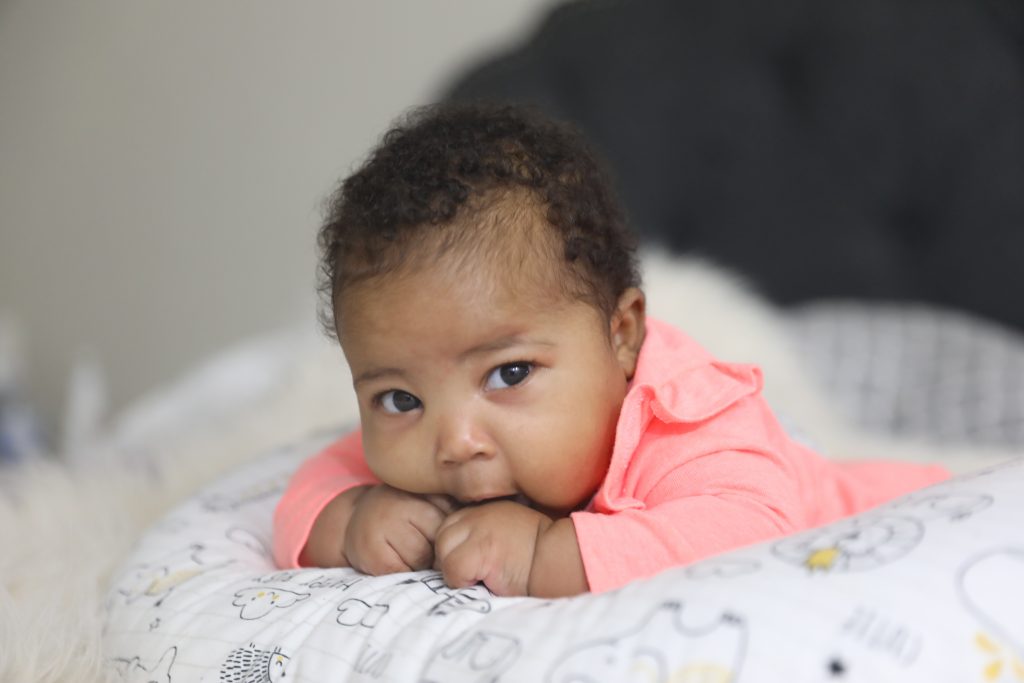 An oldie but goodie! This is one product you would get a lot of use out of. When I first started this blog, four years ago and my son was still a baby, I shared my favorite products for newborns the Boppy® Classic Feeding & Infant Support Pillow made the list then too. I use this multiple times, everyday since my baby girl was born for lounging, tummy time and feeding. It's a must-have for breastfeeding or even bottle feeding. Here's a pro-tip! Pack your Boppy pillow for the hospital, especially if you plan to breastfeed.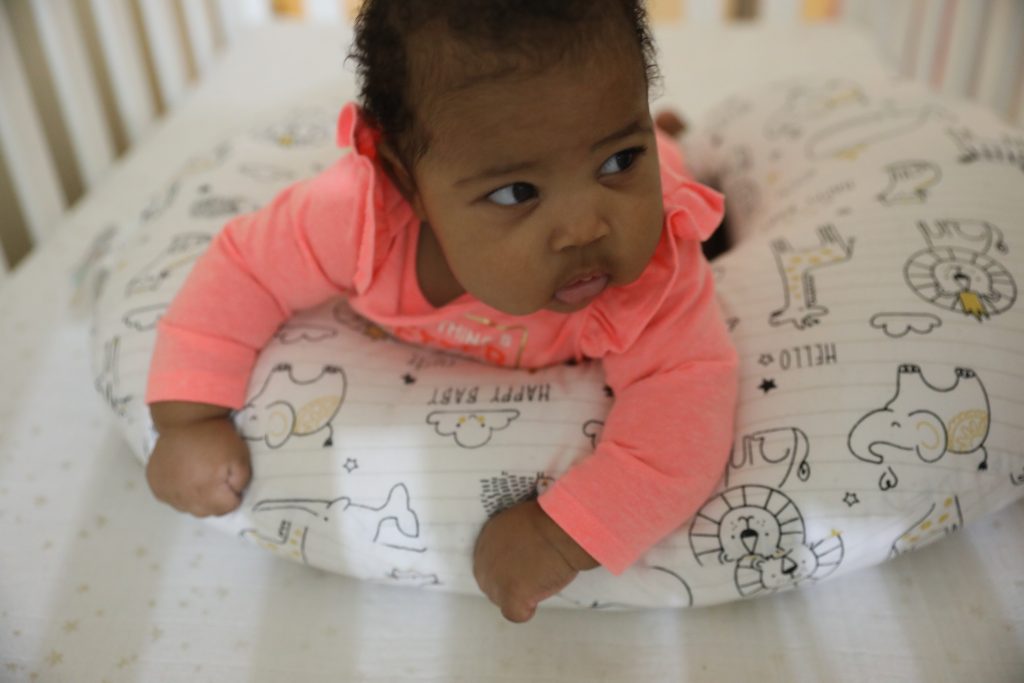 2. The Dockatot Deluxe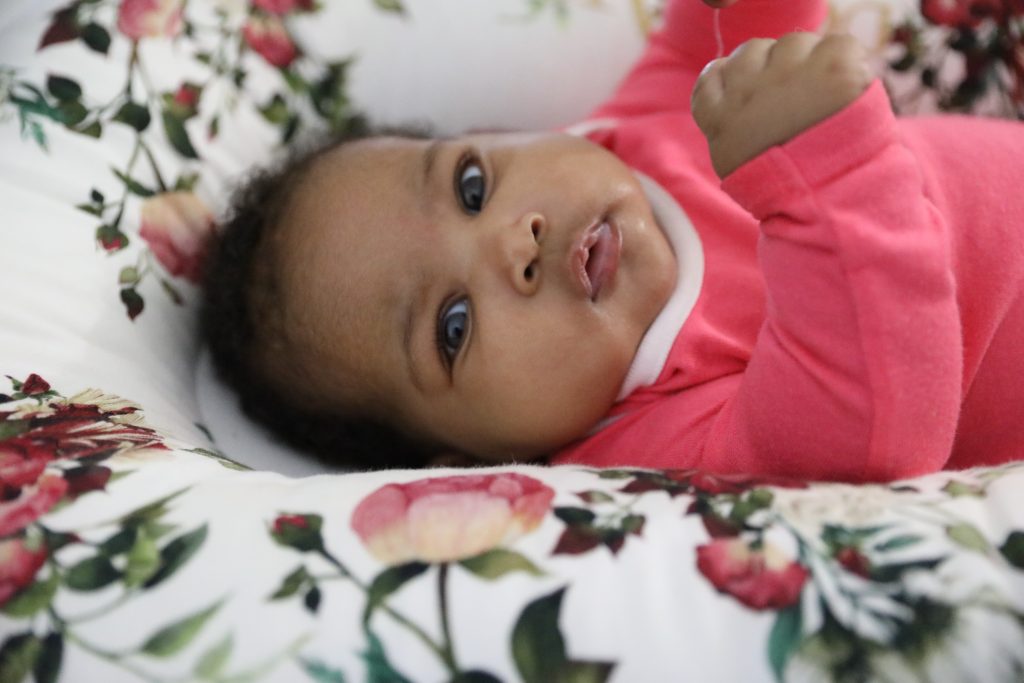 Those of you who follow my Instagram stories know that my daughter loves to nap and lounge around in her Dockatot. We were gifted this product by the brand and although I saw it all over the 'gram, I wasn't sure if my baby girl needed it. She did! When she just got home from the hospital, she took most of her naps in it and she continues to enjoy both napping and playing in it. I have a friend who had a baby around the same time who also loves the Dockatot. I think babies feel good in it because it's snug, similar to being in the womb. As a mother, I feel good when she's in it because I know it's made of breathable materials so I don't have to worry about her safety. Also, I love that the cover is washable and can be changed which we know is important with babies. Anything can go down from blowouts to spit-up so its a plus that it's washable. I'm thinking about getting her another cover beside the gorgeous La Vie En Rose style that's she currently has and gets compliments on all the time. Some of my favorite cover prints are the pineapple, and banana leaves.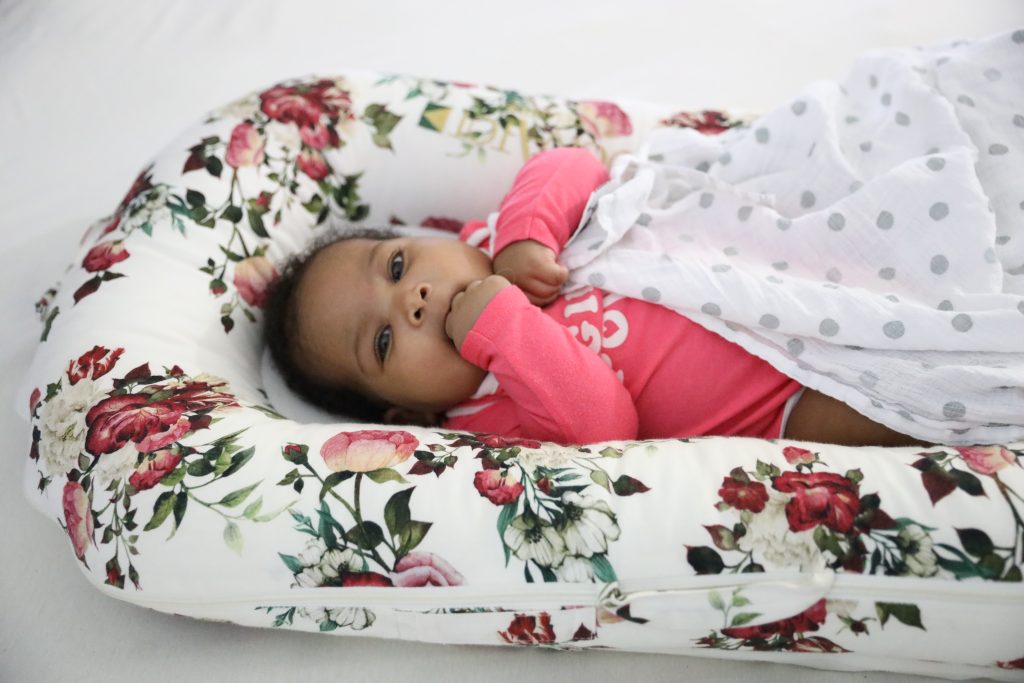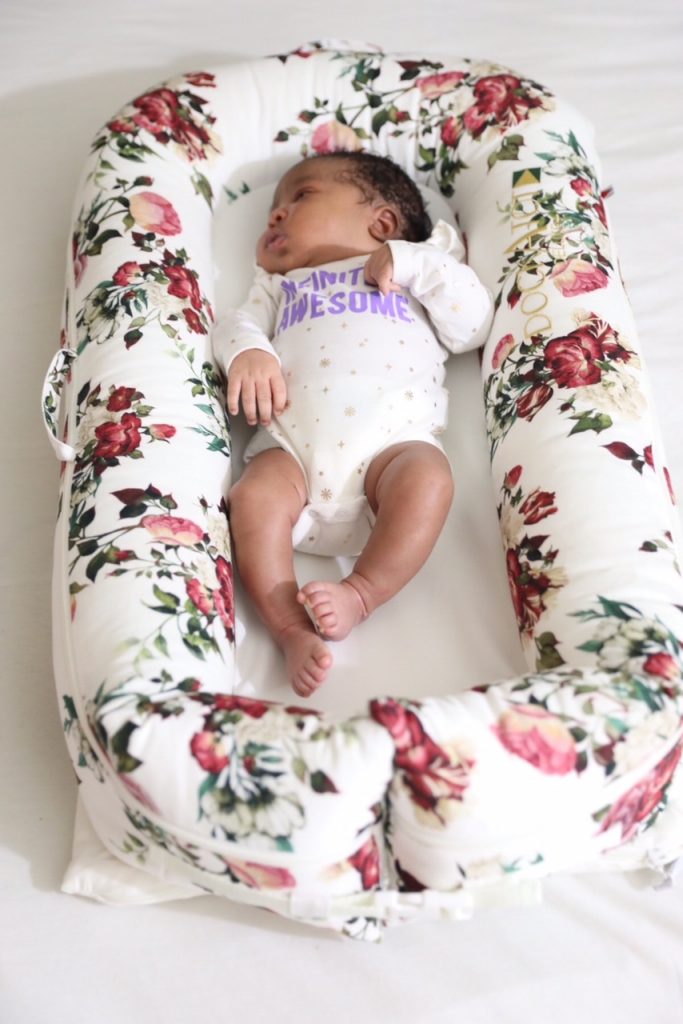 The La Vie En Rose is even more beautiful in real life than in pictures. Everyone who's visited the baby can't stop taking about it. The Dockatot is so useful that I'm probably going to buy her the next size up, the Grand Dockatot as she's growing so quickly (already in 6-month clothes) and I think she would be a bit big for the Deluxe (recommended for use until 9 months) very soon. If you you're going to add the Dockatot to your registry, it's not a bad idea to also get the toy bar accessory. I think it would be the perfect alternative to a baby play gym if you want to minimize the amount of products in your home. If you're planning to get one, use the discount code FRIEND-DZN7M4X to get $10 off your Dockatot.
3. Pampers Swaddlers & Baby Dry Diapers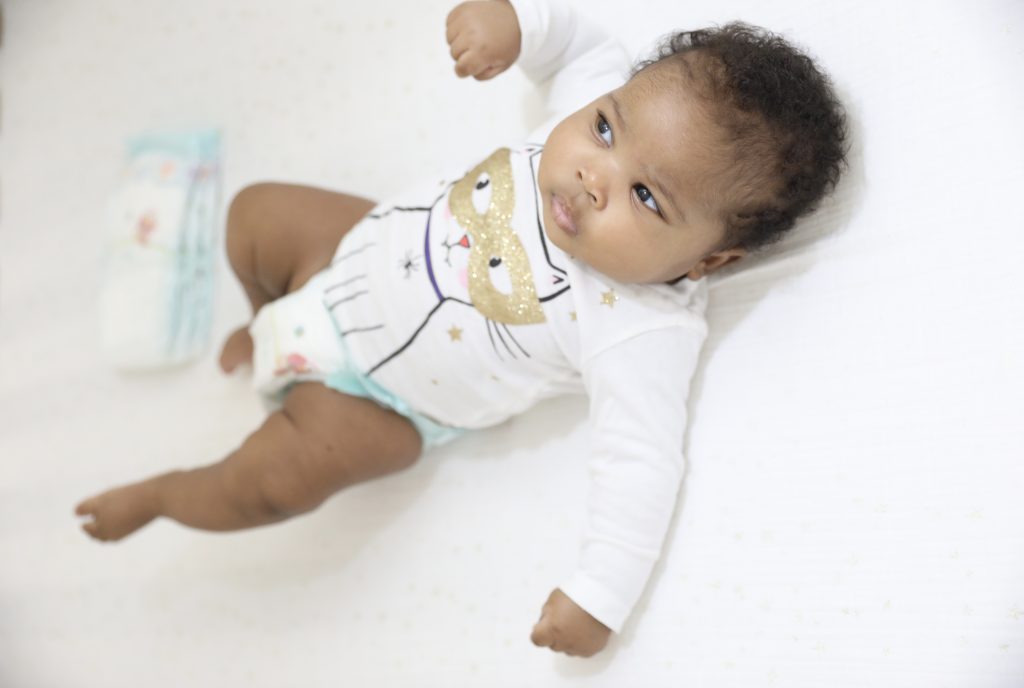 I've been a hardcore Pampers diapers devotee since I had my daughter almost 8 years ago. The quality of their diapers was great then, rarely any leaks and she was always dry even after wearing them all night long. Here's the thing, they're much better now because they don't swell as huge as they used to so they're more comfortable for the baby. I'm really impressed by the improvements they've made to their diapers and I've love both Swaddlers and Baby Dry. She's already in size 3 and I've had no reason to complain. I usually purchase them from Amazon using Subscribe and Save which is great for products you need to buy often. Be sure to register for diapers in sizes from Newborn to size 4 to get you through the first few months.
4. Medela Pump In Style
Here's another product that I used with the older kids and loved so much I stuck with it. The first time we purchased it but this time we were able to get it through our insurance company so be sure to call yours and find out if they offer it. It works really well and I love that you can adjust the settings because it's important to find the right speed for your comfort especially when your nipples are sore. I can't compare it to other pumps on the market because this is the only one that I've tried (besides a Medela manual pump that I hated). My only complaint is that it can be a little noisy and sometimes wakes the baby.
5. Dr. Brown's Microwave Sterilizing Bags
I love these bags for keeping my baby's bottles sterilized because they do an incredible job and are very convenient. Since I love Dr. Brown's bottles which have 2 million pieces, I like to have peace of mind that they're clean. I wash all the pieces using the Dr. Browns brush and Dr. Meyers dish soap and then I add them to Dr. Brown's Microwave Sterilizing Bags with 2 oz water and put in the microwave. It's usually hot so be careful to avoid scalding yourself.
6. Aden & Anna Crib sheets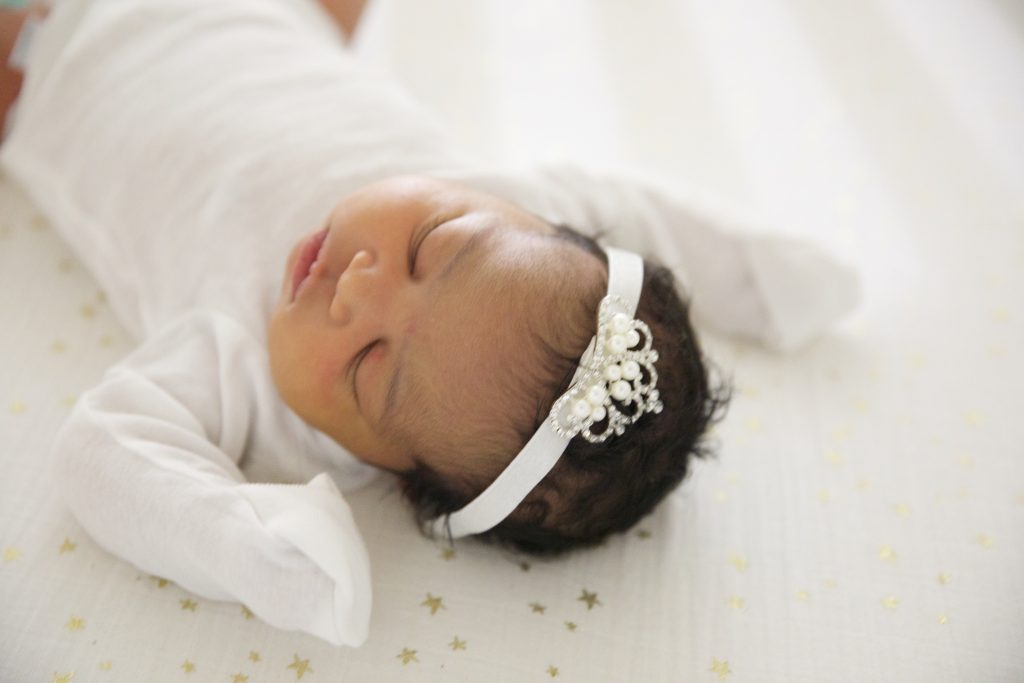 I heard these sheets were good but they're better than good, they're amazing. I almost feel bad for my older children and wonder if they didn't sleep in their cribs because they hated their sheets. These sheets are soft, beautiful and breathable which along with her Newton Breathable mattress gives me some peace of mind. The only thing I dislike is that the foil stars design doesn't seem to hold up to washing.
7. California Super Sensitive Baby Shampoo & body wash
I've been a diehard California Baby fan since I had my first child. I've tried almost the entire line over the years and my favorite product is the Sensitive Shampoo & body wash. I know it's safe for my baby's skin since it doesn't have any parabens, GMO's, or sulfates. Also, it lasts forever. I purchased the 19oz before the baby was born and I bathe her almost daily and it's just halfway done. It's great for bubble bath and if some get into her eyes, she never seems to flinch or get uncomfortable so I would say it truly tear-free.
8. Mustela Lotion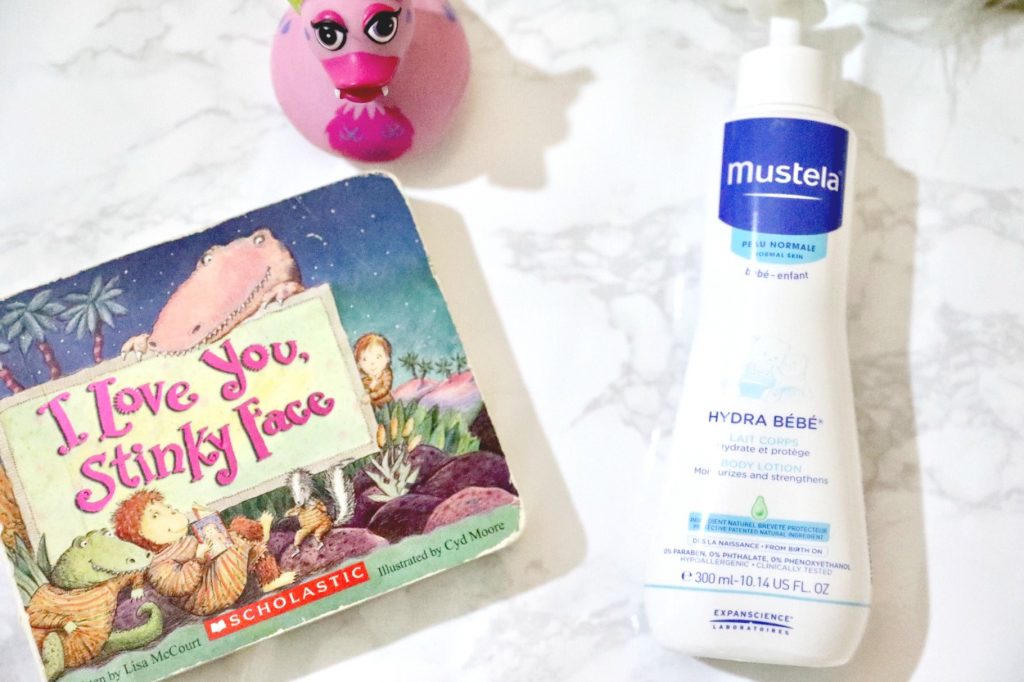 While we're talking about baby skin care, Mustela lotion has been a favorite for my little lady. I love the texture of it and how soft it makes her skin as well as the smell. Just keep in mind if your baby has skin that's sensitive to products with fragrance this particular one may not be a good fit.
9. 4Moms MamaRoo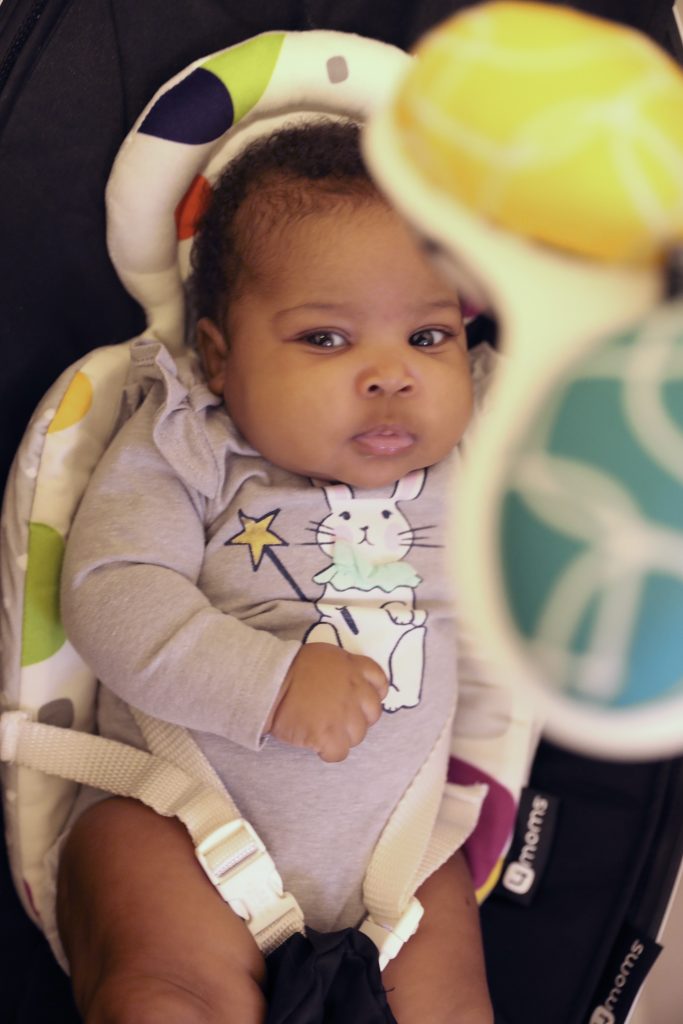 The MamaRoo was a gift from friends and l heard from other mom friends that babies either love it or hate it. The first time I put the baby in it was the second day after she got home from the hospital and she cried until I took her out. I was scared to put her back but the following day while I was napping my husband put her in it and she slept peacefully. She seemed to enjoy short naps in it during her first few weeks but now she loves playing in it or hanging out with the family. She seems to really enjoy the mirror and checks herself out for a few minutes when she settles in it. I love that I can change the music and motion from the app using Bluetooth. You can also use music from your iTunes library. The design is really modern and sleek and it's very easy to adjust the recline for the baby. Keep in mind, you will also have to register for the newborn insert is you're registering for the MamaRoo.
10. Fisher Price Bathtub
This tub was also a gift and it's perfect for my little bath lover. It comes with sling and recliner for newborns. To be completely transparent, I don't trust infant bathtub slings and never used one but the newborn recline was good from day one. I love that the tub came with a hook attached to it which makes storing its very easy.
11. Skip Hop Hudson Diaper Bag
This is the chicest diaper bag I own and I love that it compliments my look when I'm dressed up and out with the baby. It's hard to find a bag that's functional and beautiful but this bag is definitely both; perfect for moms who do not want to sacrifice style over functionality. Oh and I purchased mine for $100 but the price has now dropped to $77.
12. Dr. Brown's Bottle and Pacifier Wipes
Talking about diaper bags, I always keep these in my diaper bag to clean the baby's pacifier or bottle on the go. It's very handy and in my opinion a necessity.
13. The Ollie Swaddle
I've never been particularly good at swaddling! Even when my kids looked like the happiest little burrito they would break out of the swaddle. The Ollie Swaddle was a lifesaver especially on nights when she was super fussy. I love that it's easy to change her diaper when using the Ollie Swaddle and that we don't have to worry about her overheating. Also, the packaging is very fun which makes it a great gift.