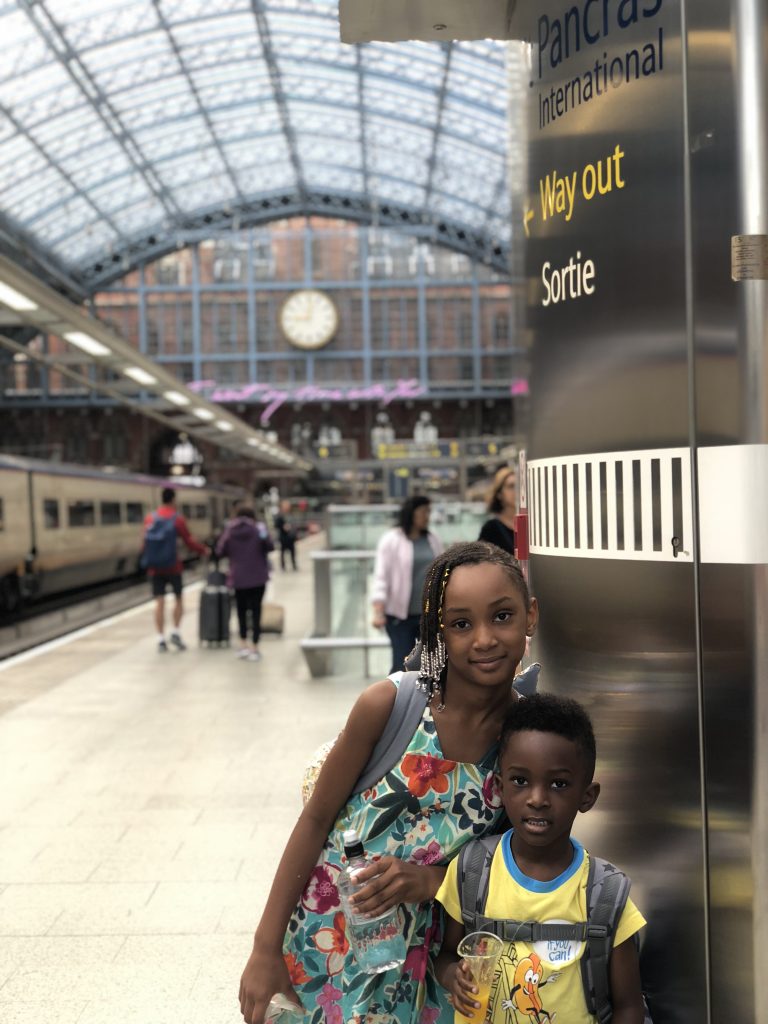 I just got back from in Europe with my children, and we had quite an adventure. We spent most of our time in London but we also visited Paris for a few days. There are a few options for traveling between London and Paris, but I chose to go by the Eurostar train. The Eurostar has service between London's St. Pancras International station, and Paris Gare du Nord station. Our Eurostar experience was overall a positive one, but it would have been easier if I knew a few things before the trip. That's why I wanted to share a few tips based on our experiences for other parents who may be planning on traveling on the Eurostar with children.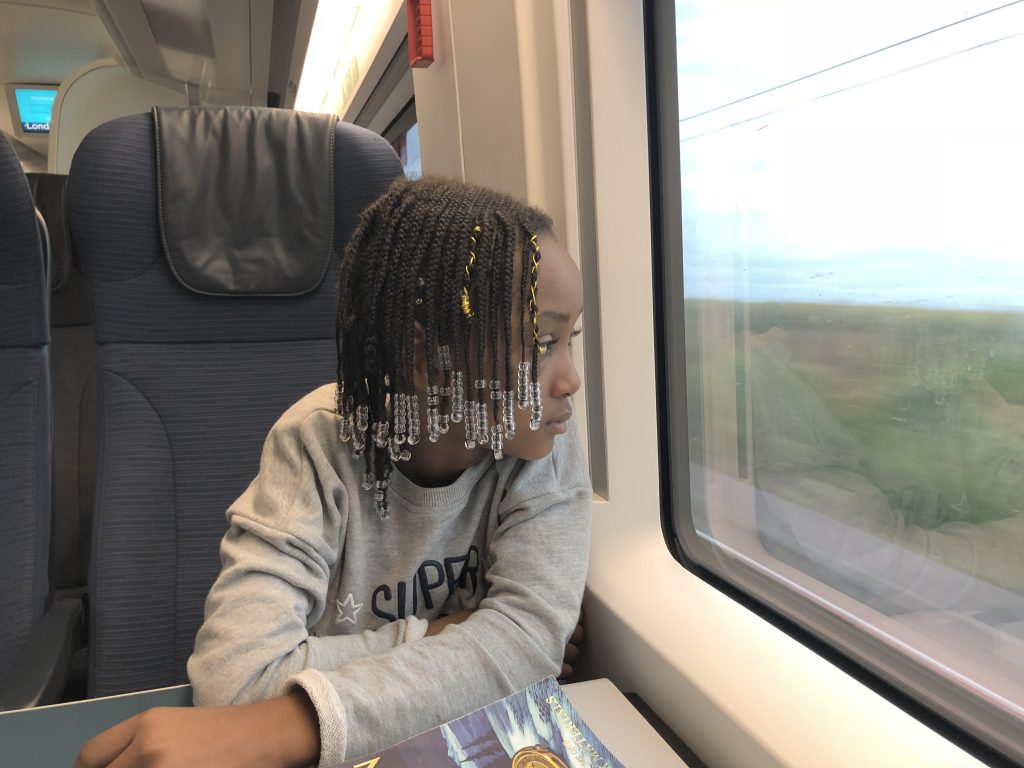 Purchase Tickets in Advance
I went back on forth on whether I was going to go to Paris or if I wanted to go to another European city for such a long time that by the time I decided on Paris, the cost of the tickets had increased significantly. Next time, I will purchase the tickets as early as possible.
Arrive Early for Train
We were advised to arrive 40- 60 minutes ahead of our train's departure time. Since we had an early morning train, I got a hotel room only 5 minutes walking from London's St. Pancreas station for that night. We arrived about 1 hour and 10 minutes ahead of our train, and it took us a full hour between our arrival and boarding our train in London. The security and passport control lines were long. Since I was traveling with a baby, we were able to use a priority line, but that didn't speed up the process much. Just like at the airport, you must first go through security checks. You will have to fold your stroller and put it through the scanner as well. It was really intense especially as we left London for Paris. When we returned the staff at Gare du Nord station were much more helpful with the baby.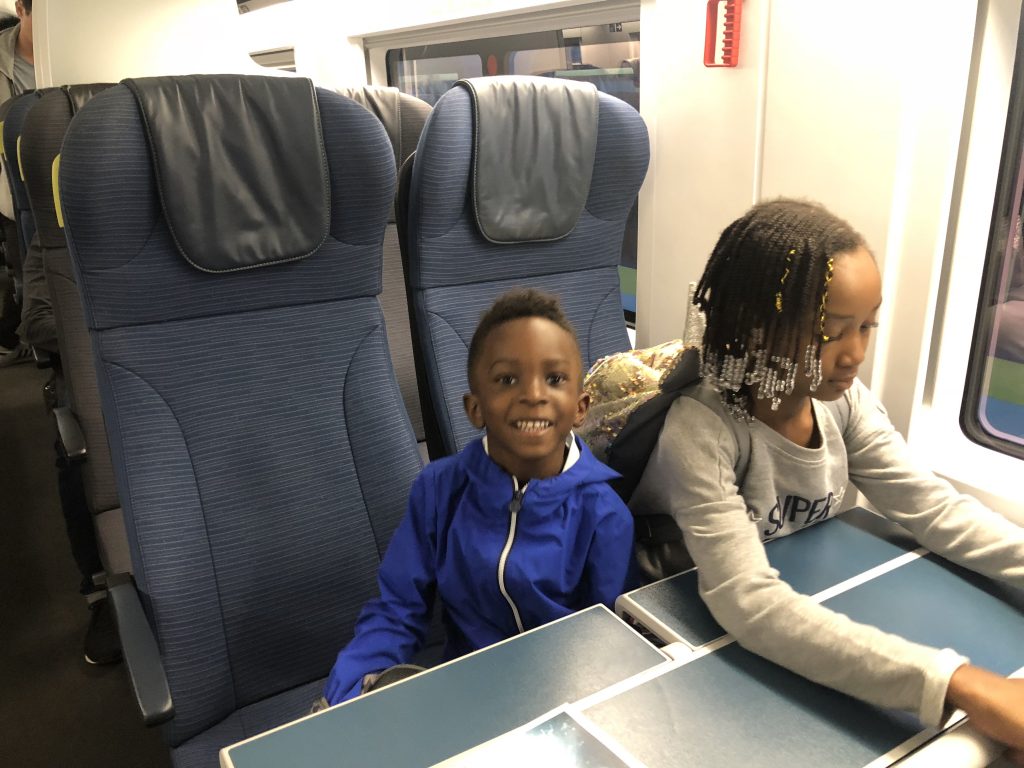 Family Seating
I had no idea how the Eurostar trains were designed so when my friend asked if I had gotten family seating I had no idea what she was talking about. When we boarded our train it was clear which seats were family seats and I was happy that we had automatically gotten family seating. This was perfect as we had a shared table and faced each other. This made sharing food easier and helped the kids to feel secure.
Must fold strollers for train
Getting on any train with a baby in a stroller can tricky so be sure to travel with a lightweight stroller that's very easy to fold. On the Eurostar, you will have to fold your child's stroller to enter the train or leave it in the luggage area when you board the train. I was lucky enough to get help from other passengers as well as train crew. If you're traveling with another adult, this wouldn't be an issue. There is also an additional luggage space that you can ask to have it placed especially if you have a bigger stroller like a double.
Change your baby before getting on the train
Both times I changed my baby right before getting on the Eurostar and didn't have to change her after. These were diaper changing rooms on both trains and we were in the cars with them both times which I was informed of but didn't use. I can't imagine it's any better than changing a baby on a plane, but it's good to know that they're the option if you need to change your baby.
Prepare for Delays
Delays are inevitable while traveling and the Eurostar is no different. As we were pulling into Paris Nord station, our train was delayed due to a suspicious unattended package that was found on the train platform. This led to us waiting an additional 30 minutes before pulling into the train station. If you're purchasing timed tickets like The Louvre, be sure to keep this in mind when you're planning your itinerary.
Don't depend on the train's WiFi
Yes, the Eurostar website says that the trains have wifi service, but not all of their trains. There are vintage trains from the 1990s that run along this route as well, and we got one of those trains from London to Paris. That was disappointing as I was looking forward to taking advantage of the WiFi.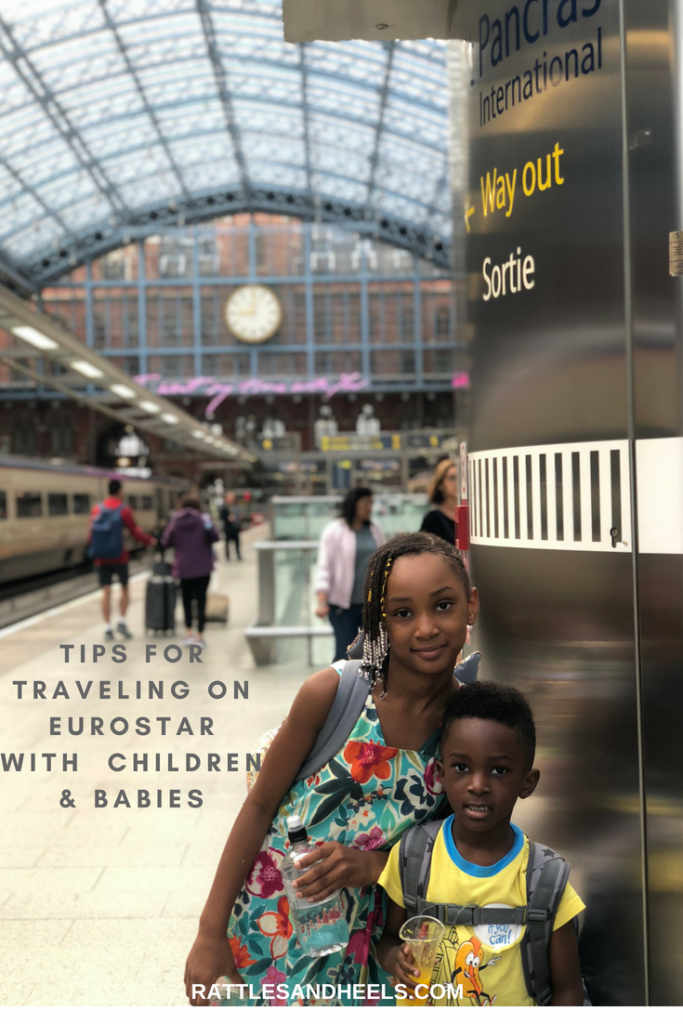 Do you have tips for traveling on Eurostar with children or babies?