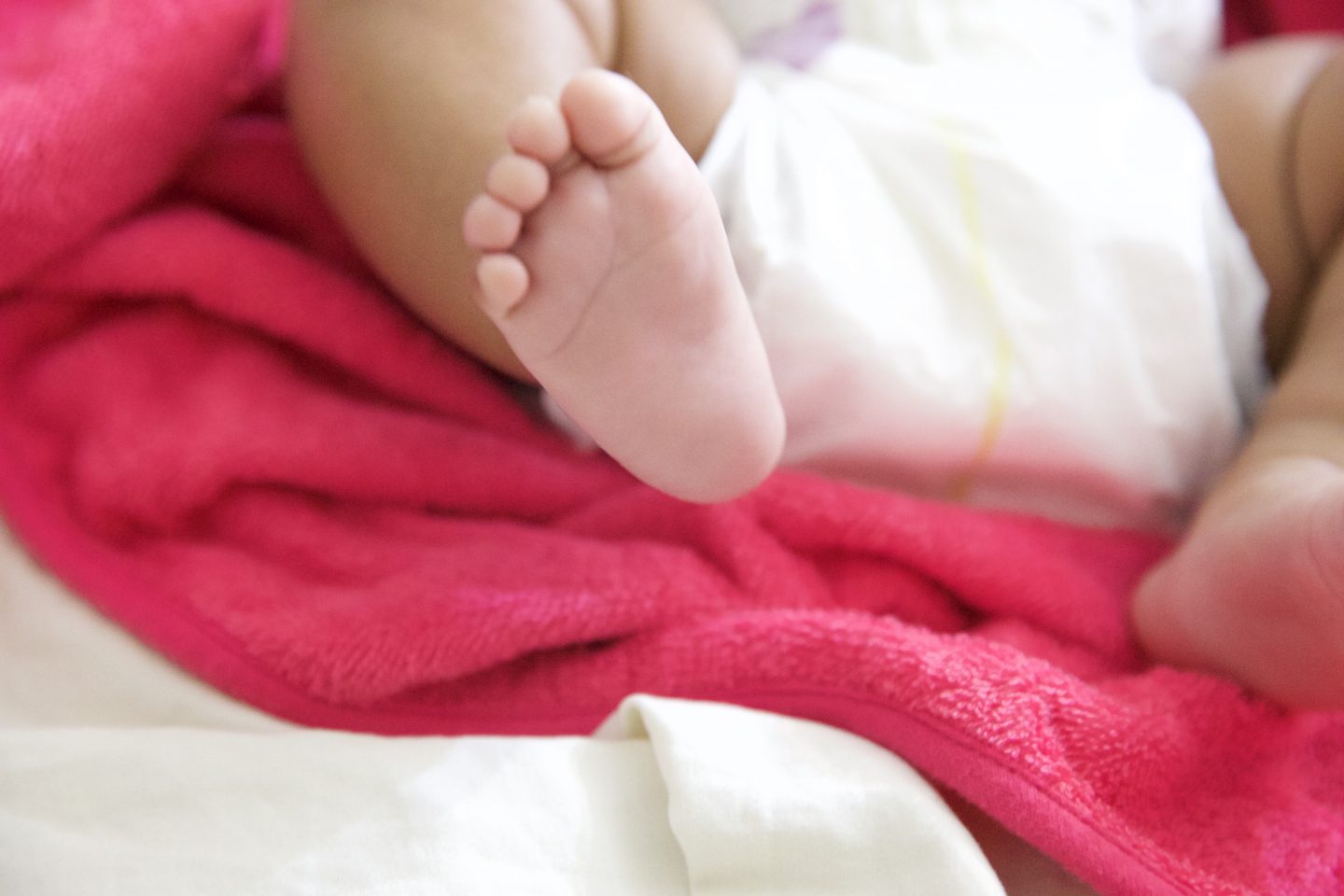 This baby's bath time post is is sponsored. All opinions expressed are my own.
In the five weeks since she's been here, there is no time my baby loves like bathtime! She's like a little mermaid very comfortable in water. Actually, when she got her first bath at the hospital, the nurse commented on how calm and happy she seemed. It's been that way since we got home too and I believe that besides the fact that she seems to naturally love water, I'm just a much more experienced mom and I'm able to determine how to make it a fun time for us both. I'm much more relaxed with her than I was with my first two as I'm a bit more confident so I wanted to I wanted to share a few tips for bathing baby that hopefully would help you: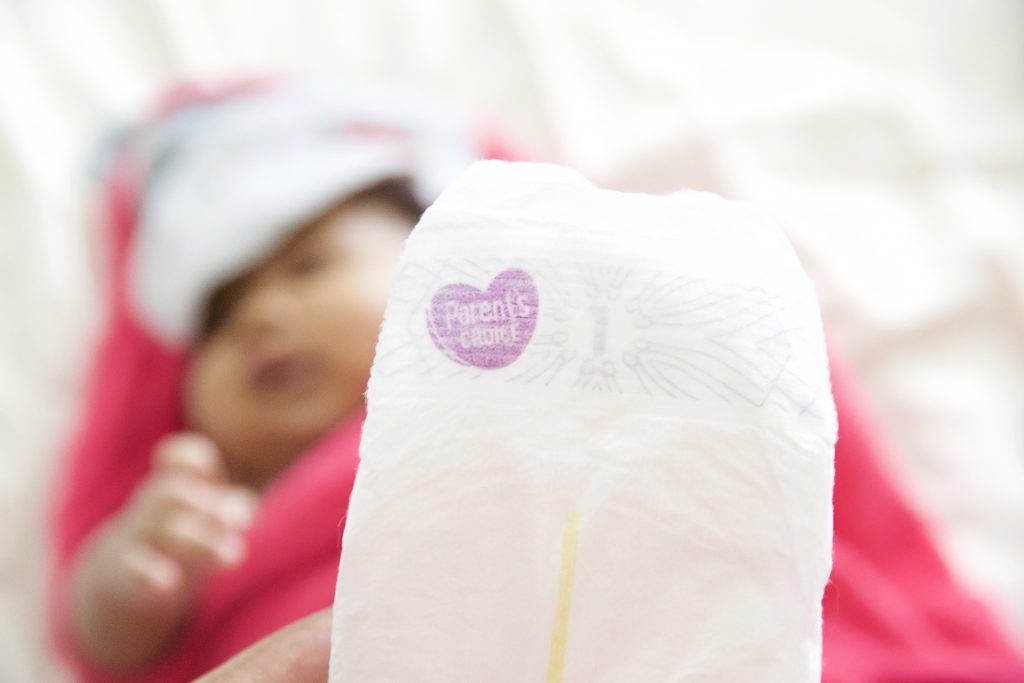 1.Get all the essentials together before the bath.
This is one of the most important tips for bathing baby because it reduces the stress of finding things in a rush and allows you to focus on giving your baby an enjoyable bath and keeping her safe. My baby bathtime essentials include bath gel, baby lotion, wash cloths, a hooded towel, and a diaper. I keep a diaper (sometimes two) handy because I've had experiences back when my older kids were babies where their towels got dirty right out of the tub because took too long to put a diaper. Now, when I take the baby out of the tub, I pat the diaper area dry and put on Parent's Choice diapers that I purchase at Walmart on her almost immediately because I know that they keep her dry and clean as it's they're absorbent and made of breathable materials.
2.Bathe baby in a warm room.
I bathe my baby in the warmest part of our home to ensure she's comfortable especially since it's winter. While bathing her, I like place a dry washcloth over her chest and shoulders to keep her warm.
3.Use a tub with newborn support.
Most baby bathtubs have two sides, one for newborns and one for babies who are capable of sitting up. To make my daughter even more comfortable, I usually place dry washcloths behind your baby's back for additional support.
4.Wash baby's face first.
Have you seen her chubby cheeks? I always wash her face first just to place with them. Then behind her ears, under her neck and I move down her body to her toes. I wash her hair last because she gets cold if I wash it first.
5.Skin to skin with newborn after baths.
If my baby seems to be a little cold, I place her on my chest for a little skin to skin. We both benefit from this bonding time and she feels secure and warm.
6.Massage
Once she's warmed up I like to give her a little massage. This is why I love a wetness indicator and the Parent's Choice diaper keeps me in the know so I can change her if I need to. As we all know babies skin can be sensitive and since Parent's Choice diapers are lotion-free, I know that her skin wouldn't be affected.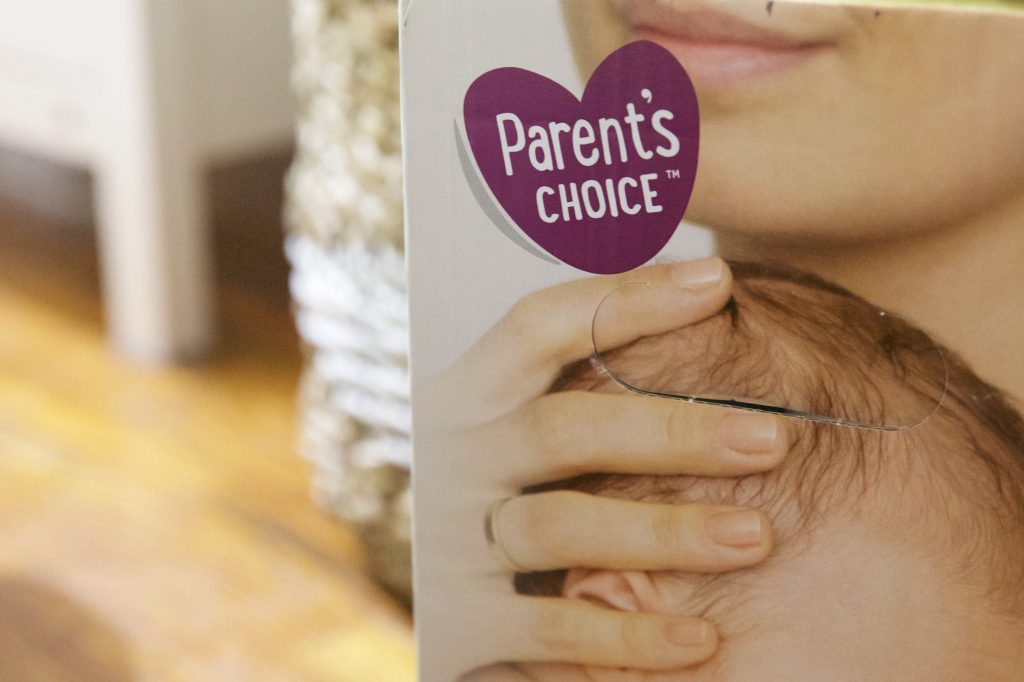 Anyway, I'm enjoying my little girl and how much she loves bath time and I hope that these tips help make it an enjoyable experience for you and your baby.
What are your tips for baby's bath time?