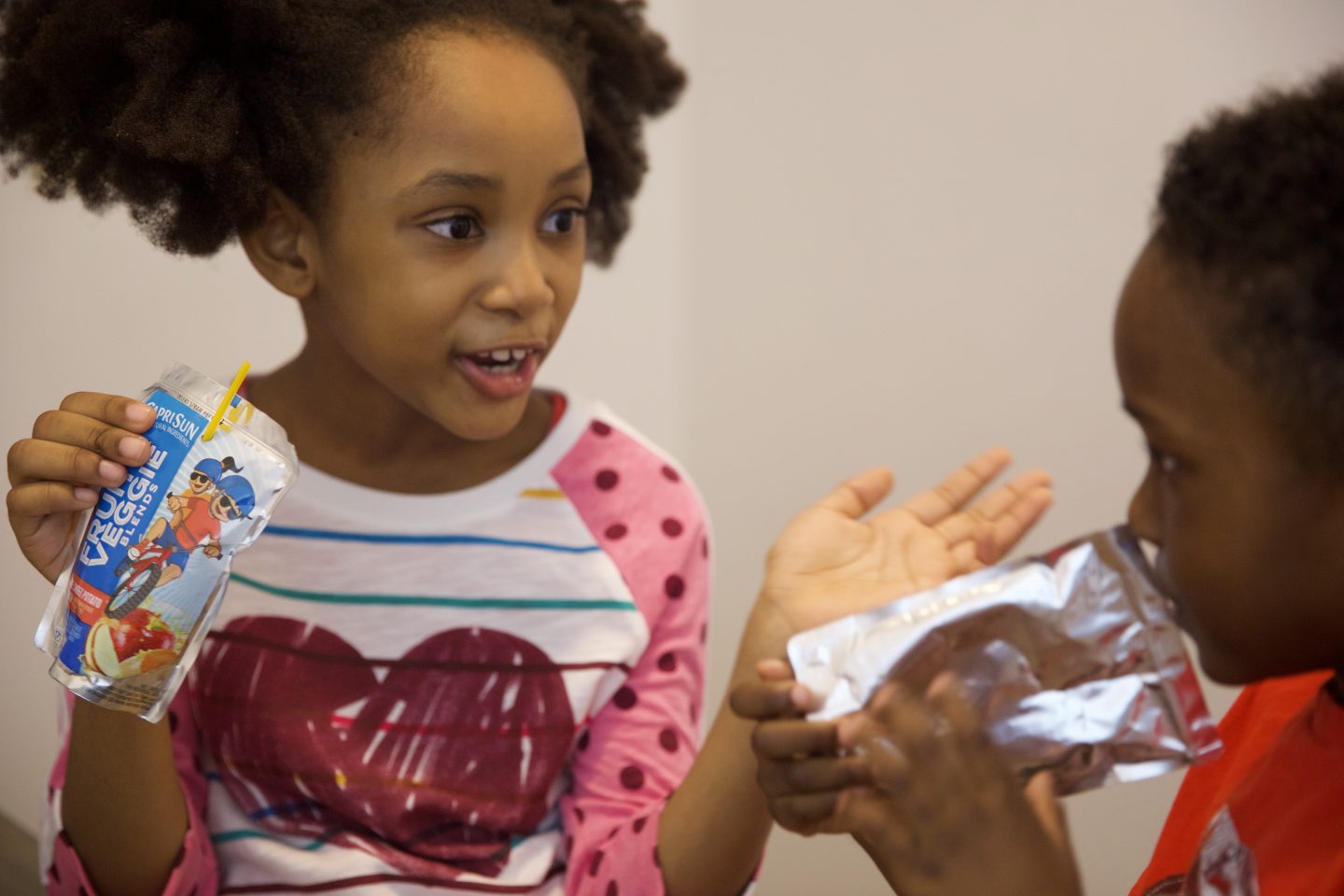 Thank you CAPRI SUN for sponsoring this post. You can find CAPRI SUN's four new drinks with All Natural Ingredients and No Sugar Added* at most grocery retailers nationwide, including local grocery stores, mass merchandisers and club stores
I can't believe that I am now a mom of  THREE kids! It's fantastic having the baby here and she's brought us so much joy in the short time she's been here. Of course, she gets plenty of attention from all of us. My son is always checking on her to make sure she's okay and her big sister loves holding her. I have to admit that I'm uneasy with one kid getting so much attention, since it's really important to me that all of my children  feel loved  so I've been really proactive about doing things that would make my older kids happy with the new baby in our home. With so many of you in similar situations, I  wanted to share a few things that are working for me so far:
Designate Big Kids Bonding Time.
The baby seems to like to be up when her siblings get home from school so they could dote on her but after she gets her kisses and admiration I shift all of the attention over to them. We chat about their day at school, what they've been thinking about or share funny jokes. I'm no comedian but my son loves a good knock, knock joke and I like to cheat by finding new ones on the internet to share with him. If the weather permits, we head outside so they can ride their scooter around the block while I wear the baby.  They love showing off all of their skills to the baby, although she can't understand what's going on and they've both made promises to give her scooter lessons when she gets bigger.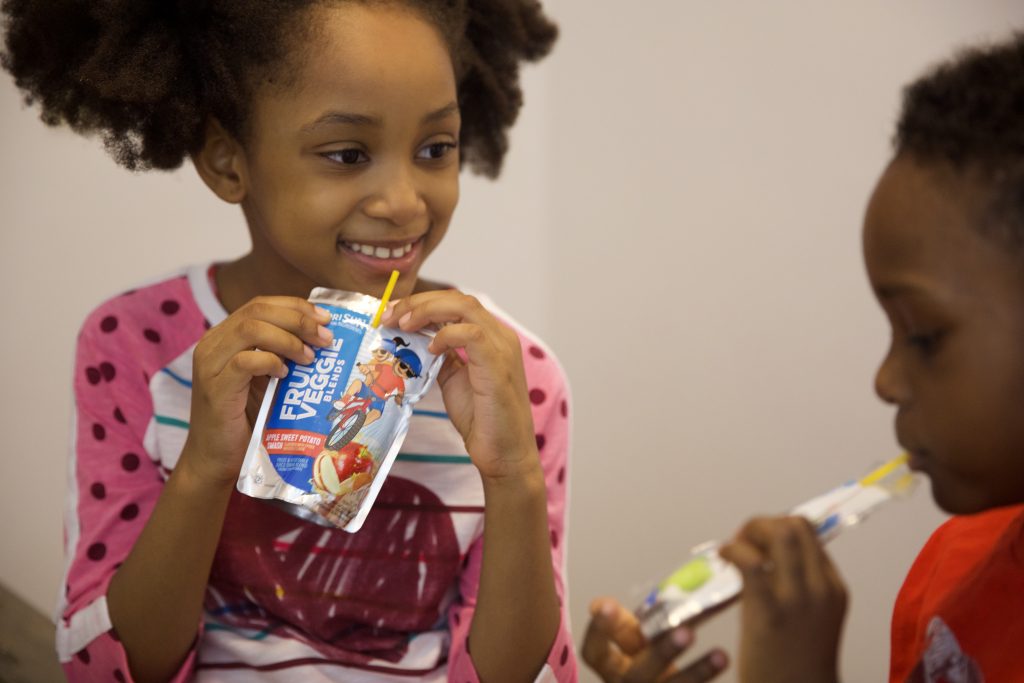 The kids are usually on the lookout for a snack after a long day at school and these days one of CAPRI SUN's four new drinks made with All Natural ingredients is one of the top choices.  It's really important to me that they're not consuming too much sugar so I love that the NEW CAPRI SUN Fruit Refreshers, CAPRI SUN Organic, CAPRI SUN 100% Juice and CAPRI SUN Fruit & Veggie Blends have no added sugar*, no high-fructose corn syrup, artificial colors, flavors or preservatives. Basically they do not contain all of the things I try to avoid giving my children. It especially makes me so happy to see how much the kids enjoy CAPRI SUN Fruit & Veggie Blends which has ½ cup of fruit and veggie juice per pouch. Actually, all of these varieties pass my standards. The NEW CAPRI SUN Fruit Refresher have less than 50% sugar than average leading fruit juices**. The CAPRI SUN 100% Juice has ¾ cup of fruit juice per pouch and  CAPRI SUN Organic pouches are Certified USDA Organic.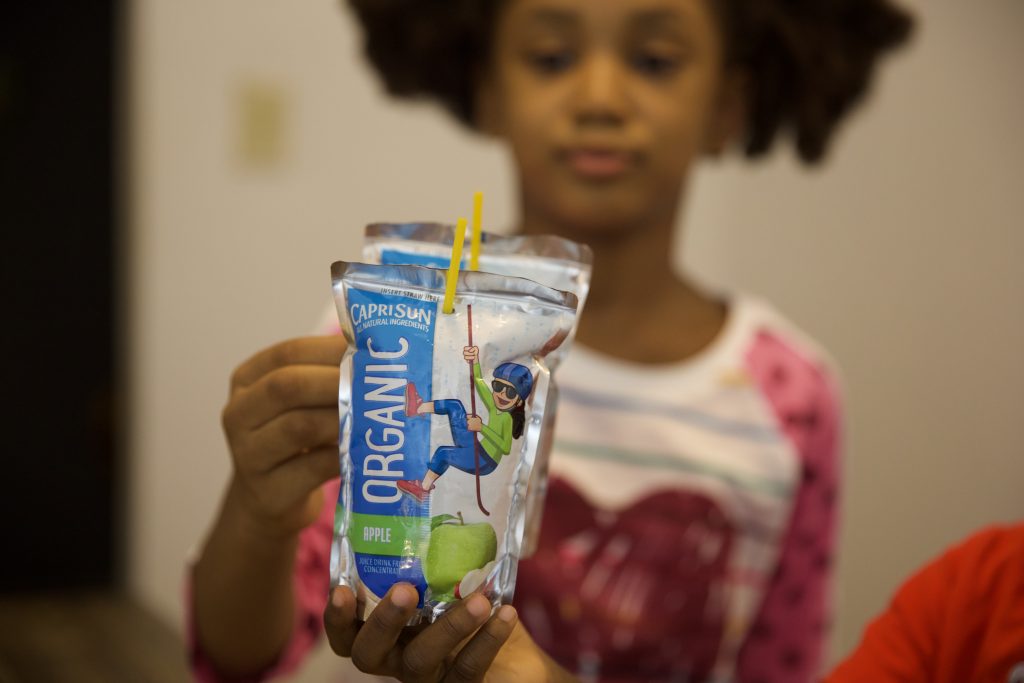 Allow them to capture memories.
When we upgraded our camera this summer my daughter was gifted my very first DSLR camera. She's been using it to take photos of the baby, as well as other family members interacting with the baby. Her brother uses his tablet and smartwatch to take photos and make videos with the baby as well. I think it's really important for them to capture their own memories from their perspective with the baby and I love to see how much joy that brings them.
Celebrate them.
As I mentioned above, I like to spend some time learning what's going on in my kids lives. We talk about their progress at school, friendships, projects they're working on etc. Whenever my kids mention something that I think is worth celebrating like standing up for someone else, being kind, sharing or working to improve themselves in one way or another I love to shine the spotlight on them when we have dinner or any activity where the entire family is together. This is one of my secrets for getting attention off the baby and on the big kids even if it's just for a few minutes.
I'm sure as the weeks and months go by I will learn more through experience on making the big kids happy while caring for the baby. If you've been there before I would love to hear what your family did in the comment section below.
*Not a low-calorie beverage
**Per 6oz, this produce 10g of sugar, leading average fruit juice 20g of sugar
I was selected for this opportunity as a member of CLEVER and the content and opinions expressed here are all my own.