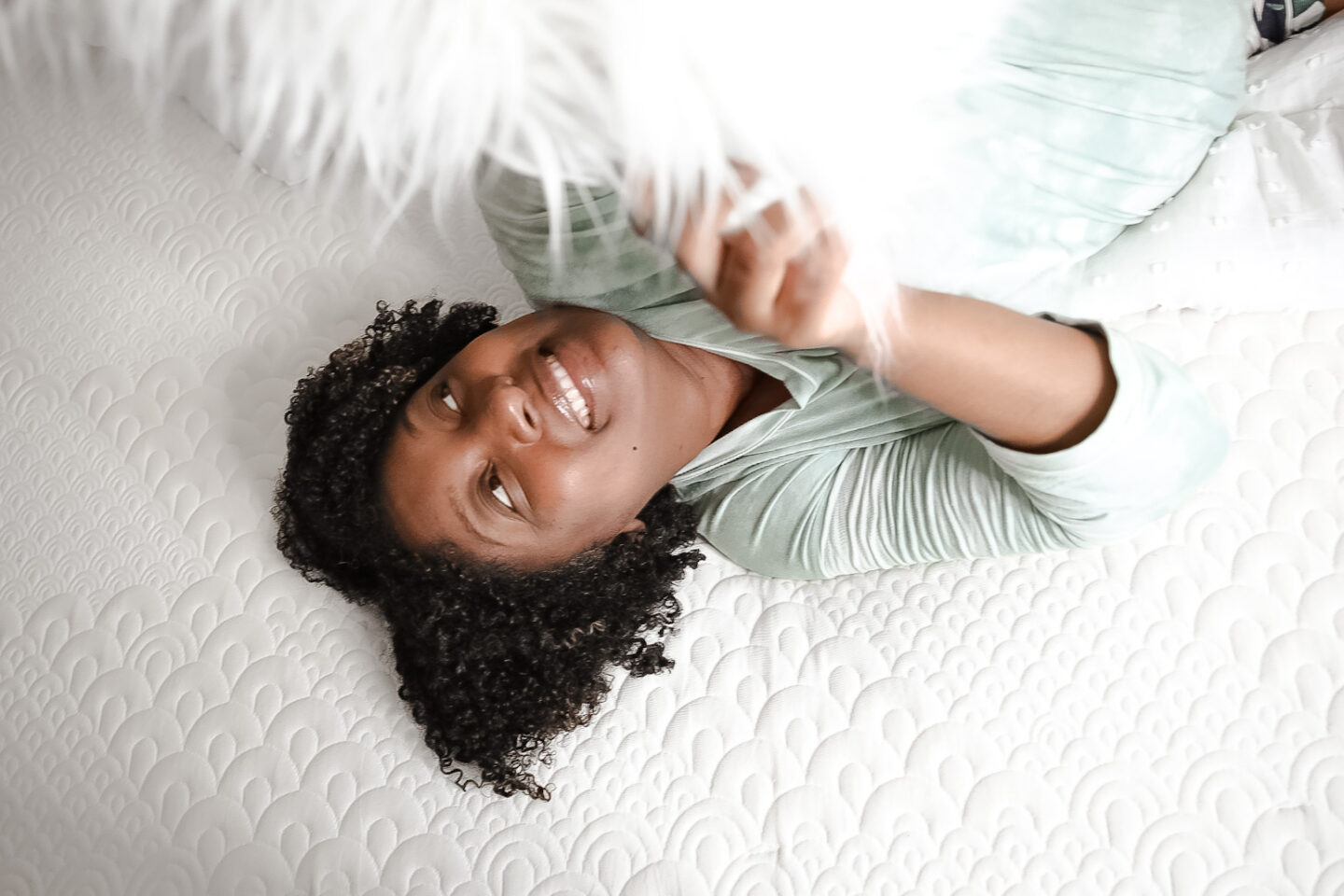 This post is in partnership with Brentwood Home. All opinions are based on my experience.
Switching to Non-Toxic Brentwood Home Hybrid Latex Mattress Improved My Sleep!
When was the last time you upgraded your mattress? For me, it was eight years ago. We're intentional about taking good care of our mattresses, and we had invested in a good quality mattress, so I didn't realize so much time had gone. As stressful as everything has been lately, my sleep hygiene was starting to suffer, and I knew that stepping up my wellness practices would be helpful. Sleep is the best self-care practice in our toolbox, but our sleep quality is directly tied to our mattress. We did a lot of research and eventually settled on the non-toxic Brentwood Hybrid Latex mattress. We've been sleeping on this luxury mattress for a few weeks now, and it's definitely improved my sleep. Here's my full experience.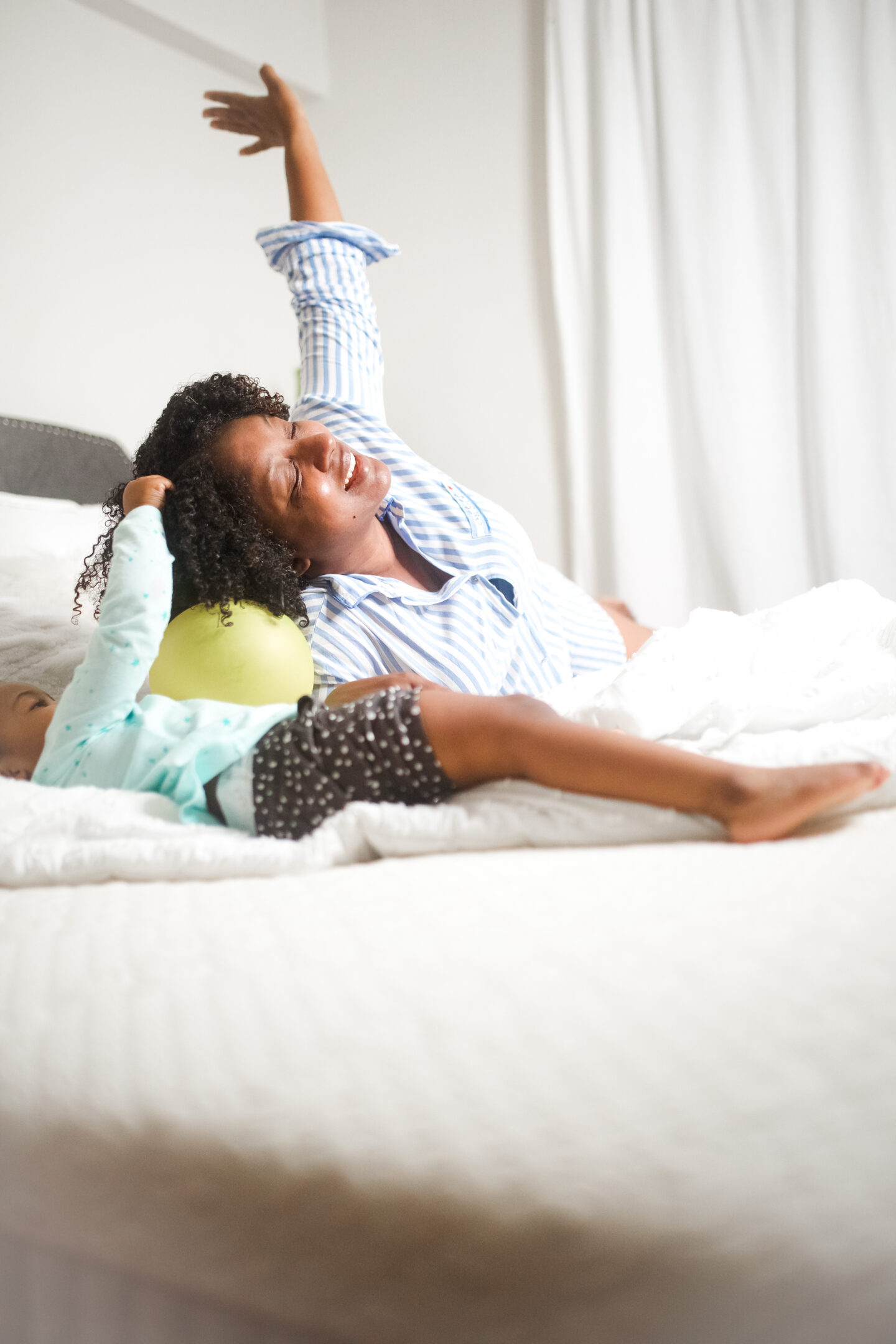 BUYING A MATTRESS ONLINE AND THE SHIPPING PROCESS.
It's a bit more challenging to go into stores in the middle of a pandemic to lay on different mattresses to find a good fit as we did when we bought our previous mattresses.
However, the perk of shopping online is that we could read a lot of reviews and learn more about the mattress before making a selection. Once we selected the Brentwood Home Hybrid Latex Mattress, we felt confident that we wouldn't have to deal with buyer's remorse because of their one-year trial policy that lets you return the mattress if it's not a fit for you.
Our mattress arrived about a week after it was shipped, and it was vacuumed sealed in a box. The delivery man left the box outside of our door, and I tried to bring it in myself while my husband was at work, and it was just too heavy. I didn't realize it then, but our king-sized mattress weighs 120 pounds, so it was much easier for us to move it together.
Once we opened up the box and cut the packaging, the mattress quickly opens up, which my kids enjoyed watching. I would recommend that you do this in your bedroom as it was more challenging to move the mattress once it opens out.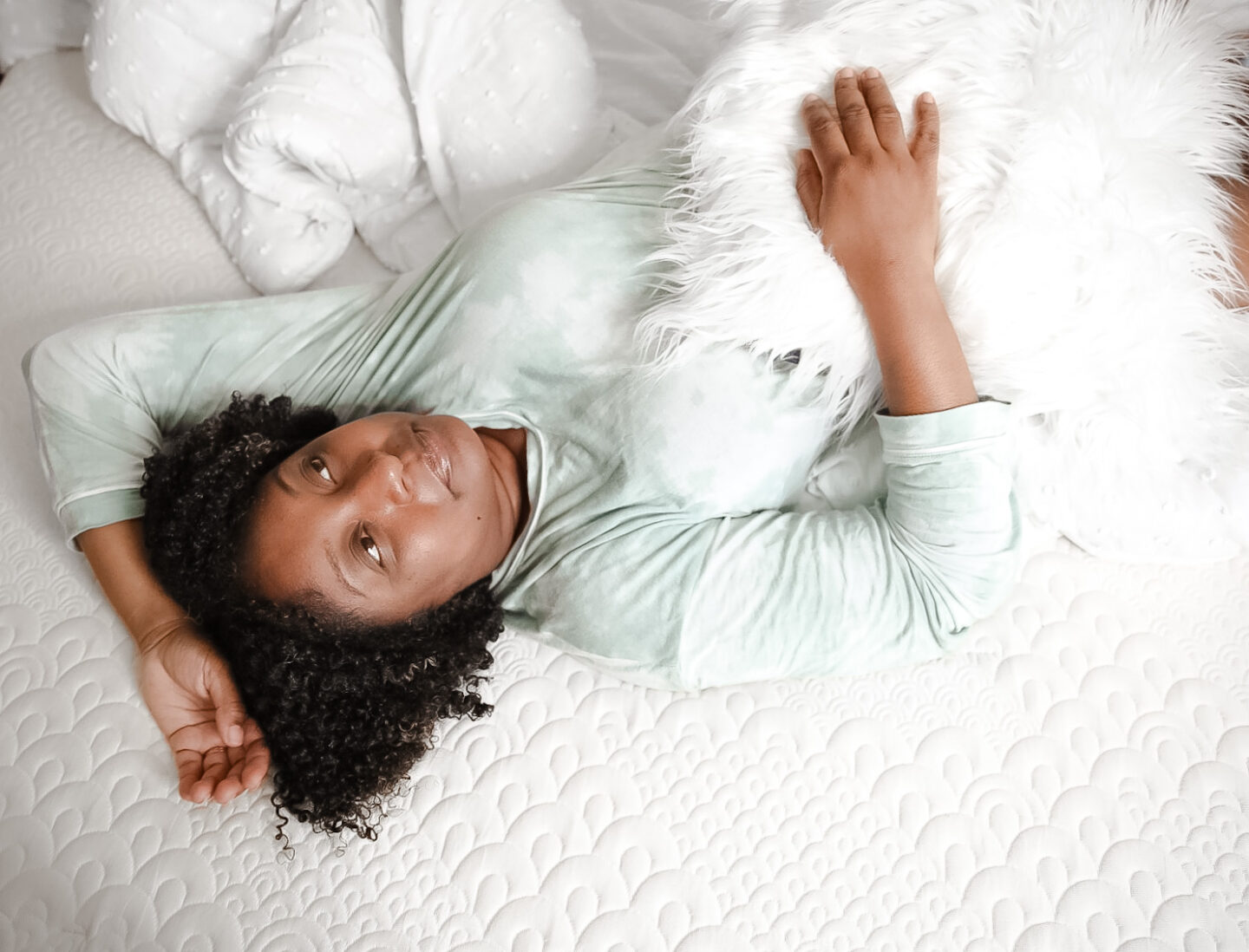 OFF-GASSING OR SMELLS.
Since the Brentwood Home Hybrid Latex mattress is non-toxic, it doesn't off-gas the way traditional mattresses are treated with chemicals usually do, so there is no need to worry about harmful fumes. That said, our mattress did have a smell for about two hours after removing it from the box, but it was entirely gone by bedtime.
SLEEPING ON THE BRENTWOOD HOME HYBRID LATEX MATTRESS.
Okay, so here's the tea on how my Brentwood Home Hybrid Latex Mattress improved my sleep.
Like most parents, we're usually tired with achy bodies from work and caring for kids by the time we get into bed at night. I wanted a mattress that supported my body and yet felt comfortable but not too soft, so I settled on the medium mattress.
Thanks to the use of Brentwood's Zoned Latex Foam, I got exactly what I wanted. The mattress is designed to reduce pressure points around your shoulders and hips and support the spine, making sleeping much more comfortable for us. I think this feature helped improve my sleep as I feel much better rested when I wake up in the morning.
This mattress also has 975 coils, which helps the memory foam to contour to your body.
Another feature that's perfect for us as a couple is motion isolation. Thanks to this mattress's design, we're not roused out of our sleep whenever one of us moves or gets in or out of bed. I usually don't even know when my husband gets up.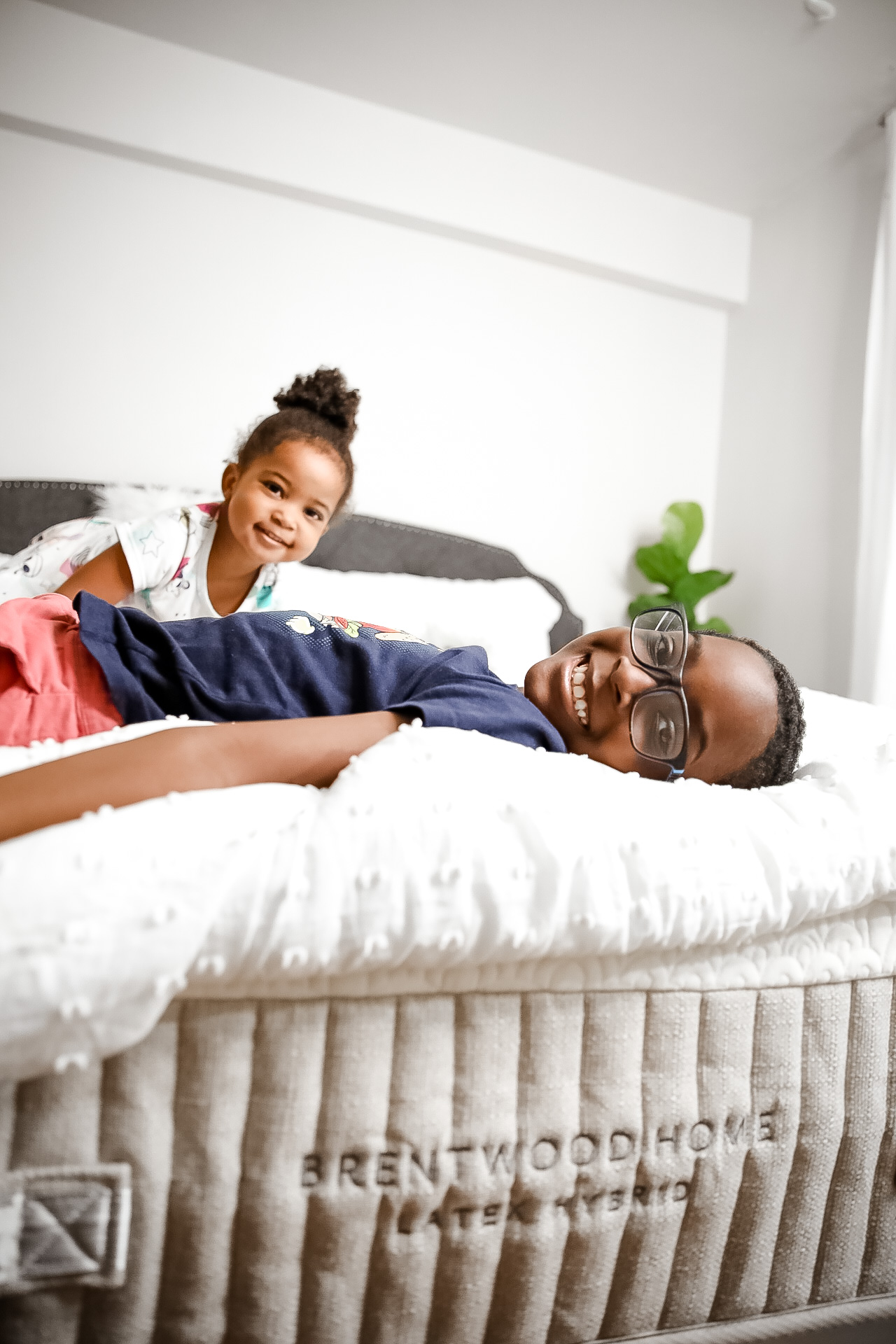 WHY WE SPECIFICALLY WANTED A NON-TOXIC MATTRESS.
You're probably wondering why switching to a non-toxic mattress was so important to us. Well, during my last pregnancy, I did a lot of research before getting man organic crib mattress, and I learned that most traditional mattresses have chemicals like phthalates, formaldehyde, VOC, or even dyes.
I don't want to sleep on a mattress that can be harmful to my body, especially after transitioning to safer products in our home.
We spend a significant portion of our life sleeping, and I believe mattresses might be the most overlooked yet important wellness product that can impact your overall quality of life and wellness.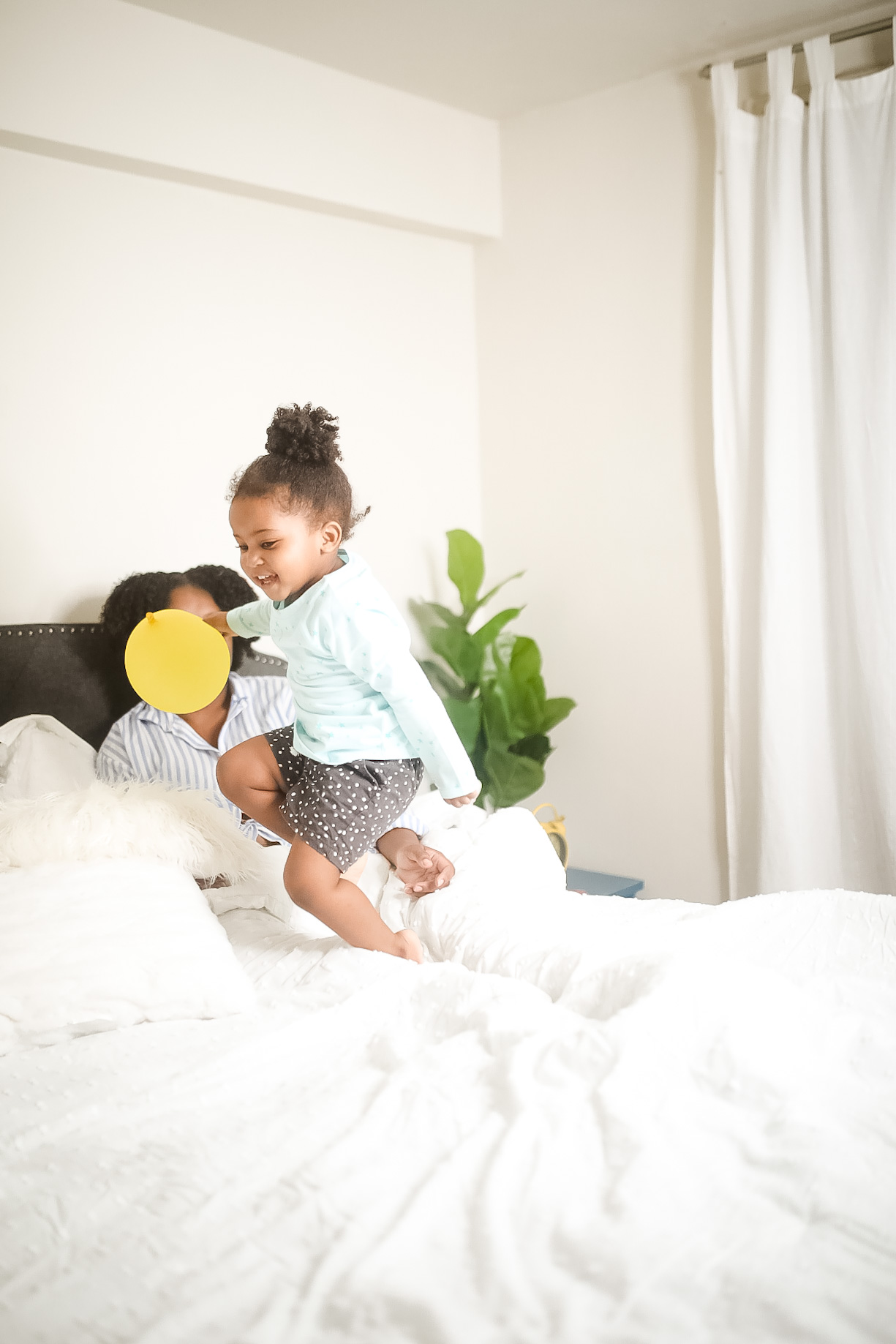 If you're like me, you're probably wondering what materials are used to make these non-toxic mattresses. The Brentwood Home Latex Hybrid mattress is made with both 100% certified organic cotton and natural latex. There are also non-toxic alternative materials used in this mattress like a 100% recycled denim base layer, 100% natural plush wool instead of chemical fire retardants, and durable outer panels made from REPREVE®, a fabric that repurposes plastic water bottles.
Anyway, I hope that this review was helpful! The non-toxic Brentwood Home Hybrid Latex mattress is available in all sizes to get them for your entire family. I'm happy to sleep better during this pandemic and feel good to be using a mattress made in the United States.
Remember, you have a one-year guarantee, so if your sleep doesn't improve as mine did, you can return it at any time during that one year free and get all of your money back.
You may also like:
13 Ways to Improve Your Wellness Routine as a Working Mom