This post is in partnership with American Girl. All opinions shared are my own. 
Recently, my daughter came home and shared something that upset her a little bit at school. A classmate made a crude joke during a history lesson saying that he wished girls were still not allowed to attend school or work.  My daughter who is well aware of the struggles women faced in the past like not being allowed to vote or work in certain professions was really upset that her friend thought that was funny. She was upset that even in 2018, even for her generation, girls still have to prove themselves. My goal as her mother is to raise her to believe in her greatness, she's a girl and I want to her to understand that's not a weakness but rather an asset. I want her to always dream big without letting the fact that she's a girl (and a girl of color at that) hinder her dreams. Making her believe this isn't very easy but I am determined to do so and one of the most age-appropriate ways to do that is through play. As those of you who follow my Instagram stories know, she loves her American Girl dolls (you probably saw the doll epic fashion show she did)  so when the  out 2018 Girl of the Year™ Luciana Vega™  was announced, I knew she would be perfect doll to encourage my daughter to keep dreaming and believing her that she could do great things.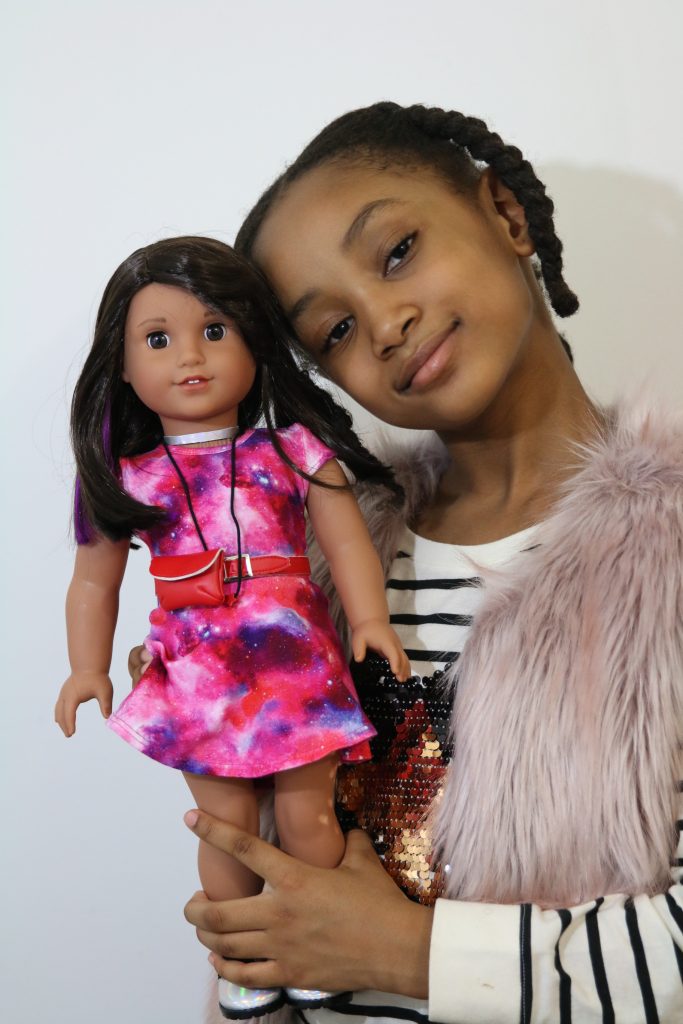 What I love as a mom about American Girl dolls is that they all have a unique story, not always an easy one but a story that encourages girls to push through difficulties. Luciana has big dreams for a small girl!  She wants to become the first astronaut to land on the Mars and she's very focused on that goal. My daughter read the book in only one day and she was inspired not only by Luciana's big goal but mostly because of Luciana's determination to get past obstacles and setbacks.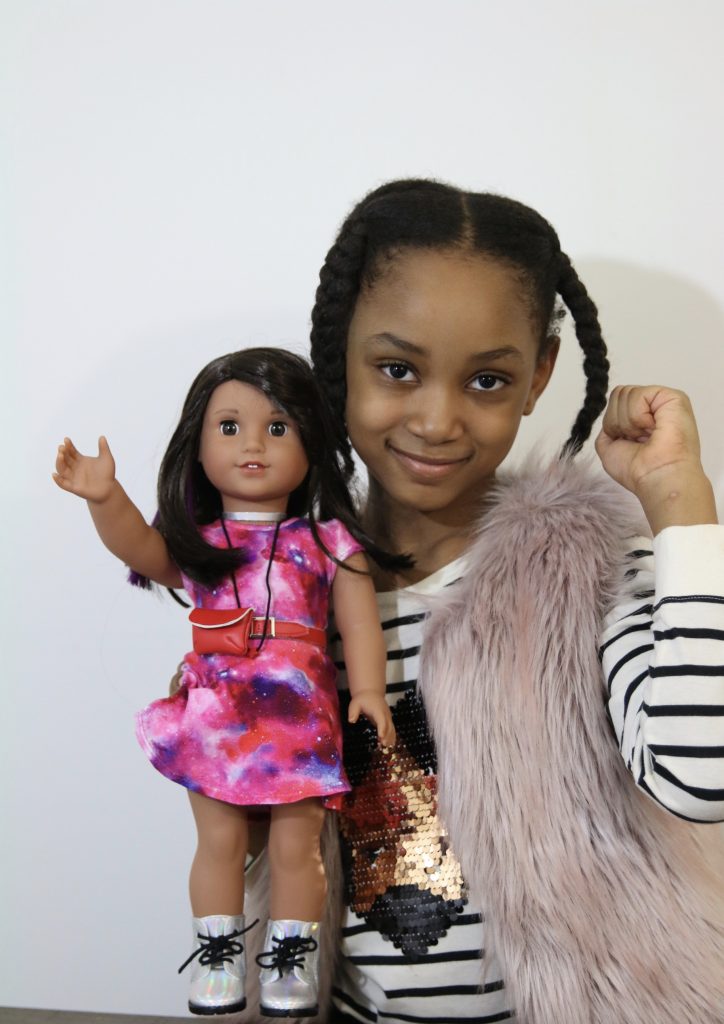 Representation matters and it's not always easy to find images, books, or dolls of color with STEM dreams. My daughter doesn't have NASA goals, but she loves science and wants to become a veterinarian when she grows up. She often counts the time it would take her, time until she finishes high school, college and then veterinary school. A doll like Luciana helps to inspire her to be patient and understand that dreams take time but hard work but it's important to never give up even when she fails. I know that keeping her inspired in STEM is important not only for her both her two younger siblings who are looking up her knowing that if she can achieve her goals so could they.
In developing Luciana, American Girl collaborated with women who work at NASA as scientists and astronauts. I told me daughter this as she opened up the box when she first received the doll and she thought that was cool. She said "Mommy, I wish I could meet them!" I probably can't make that happen but I have plans to surprise her with a flight suit for her and Luciana to play dress up.
How do you keep your kids inspired in STEM?