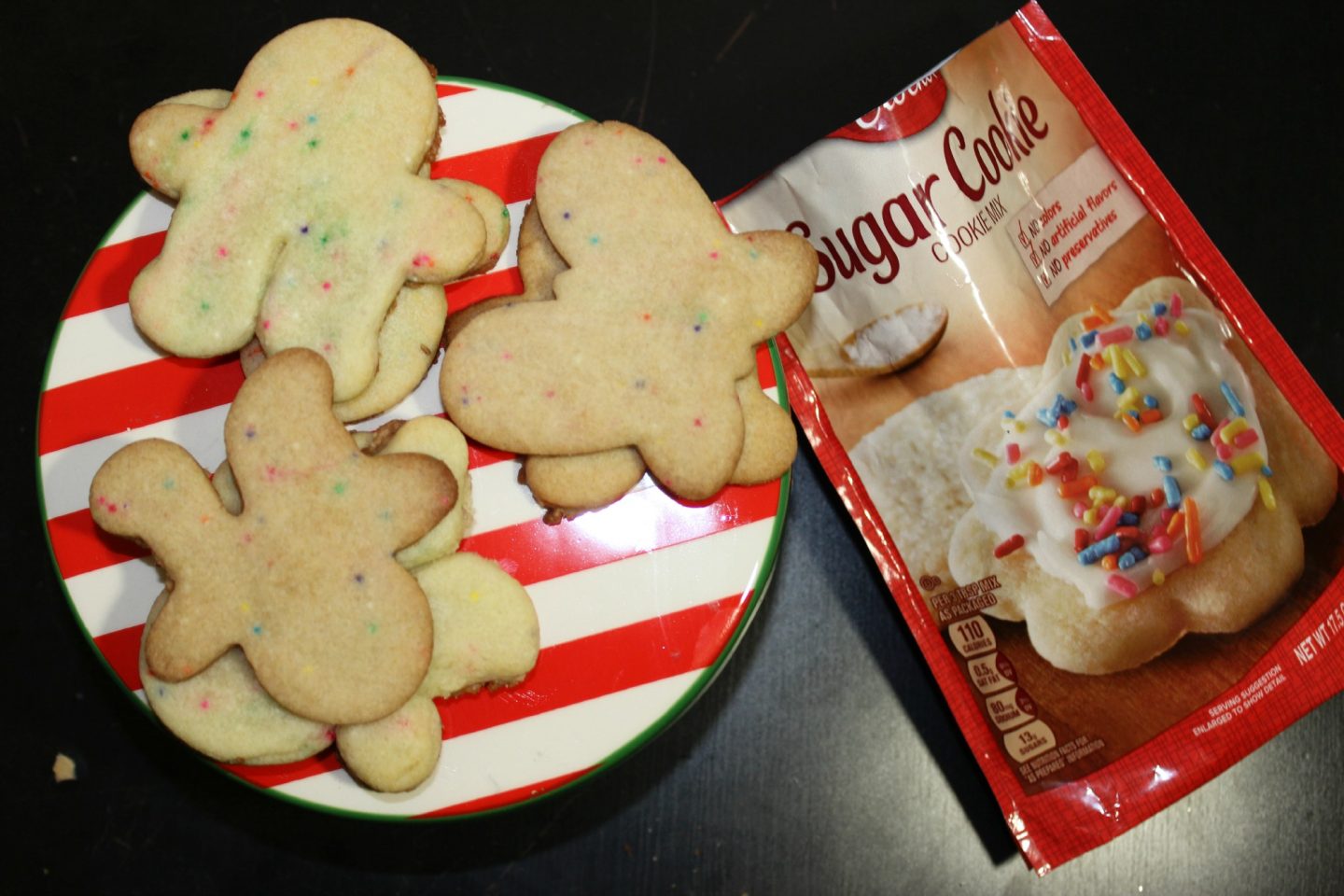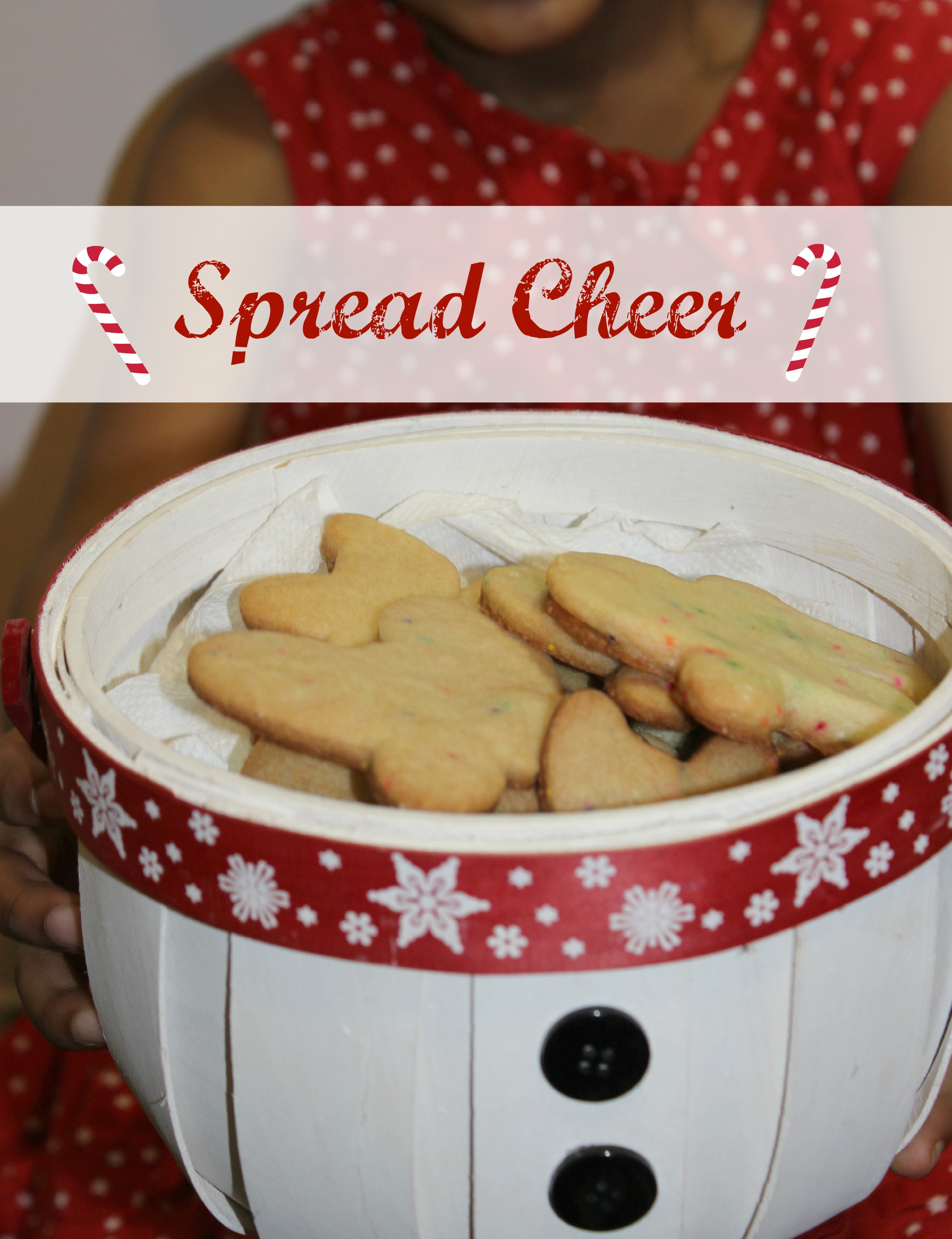 Did you know that yesterday was National Cookie Day? Yep, that's really a thing. The kids love making cookies so it was a good excuse to get them in the kitchen and bake while playing some of our favorite Christmas carols. It turned out to be an evening full of giggles with the little ones sneaking sprinkles whenever I looked away. We added some of those sprinkles to the mix and then cut our cookies out in Gingerbread Man and butterfly shapes.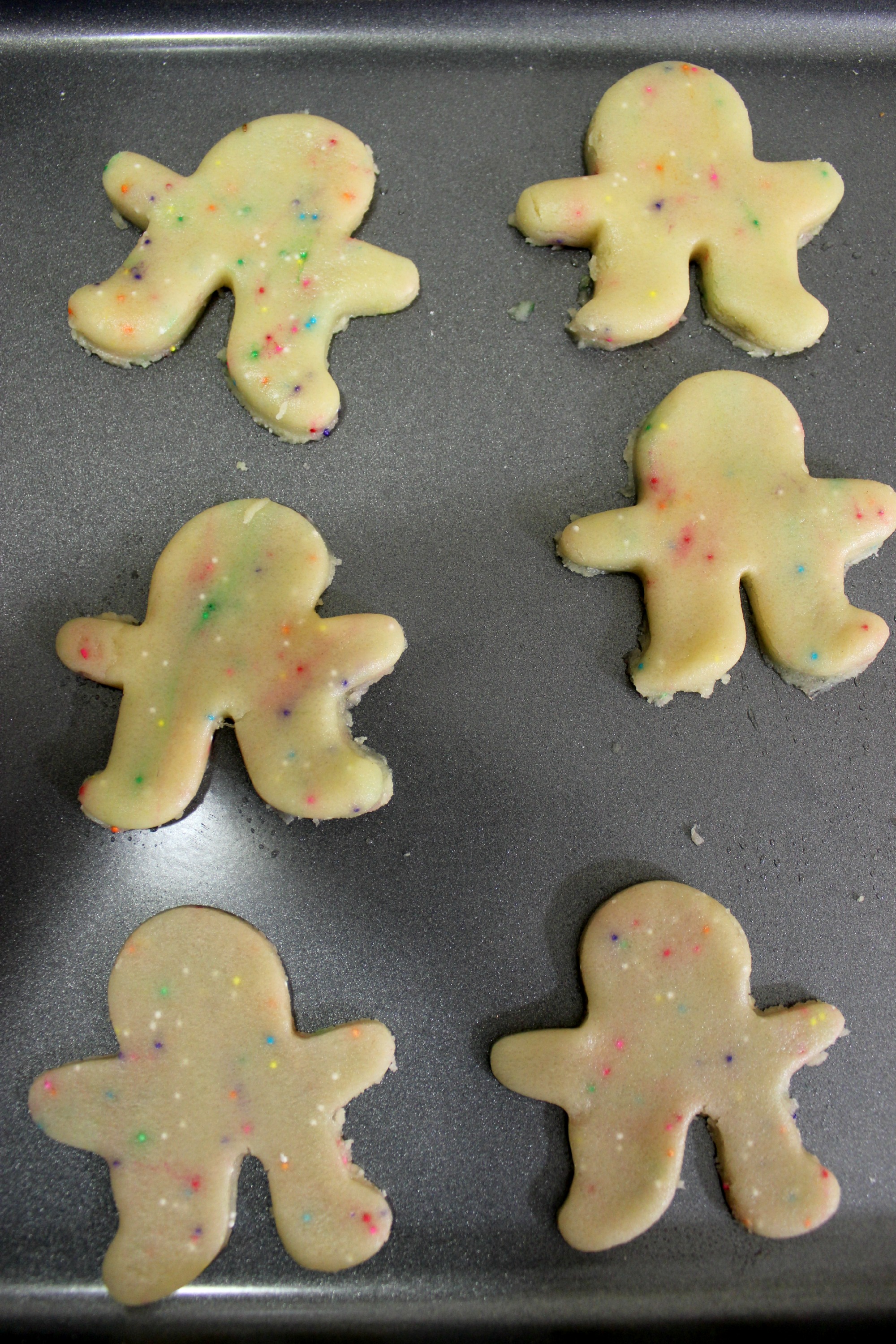 My daughter is old enough to crack the egg, mix the ingredients and cut the cookies and my two-year-old enjoyed nibbling on everything and pouring out the ingredients. We used the Betty Crocker Sugar Cookie mix which was really easy for my little chefs.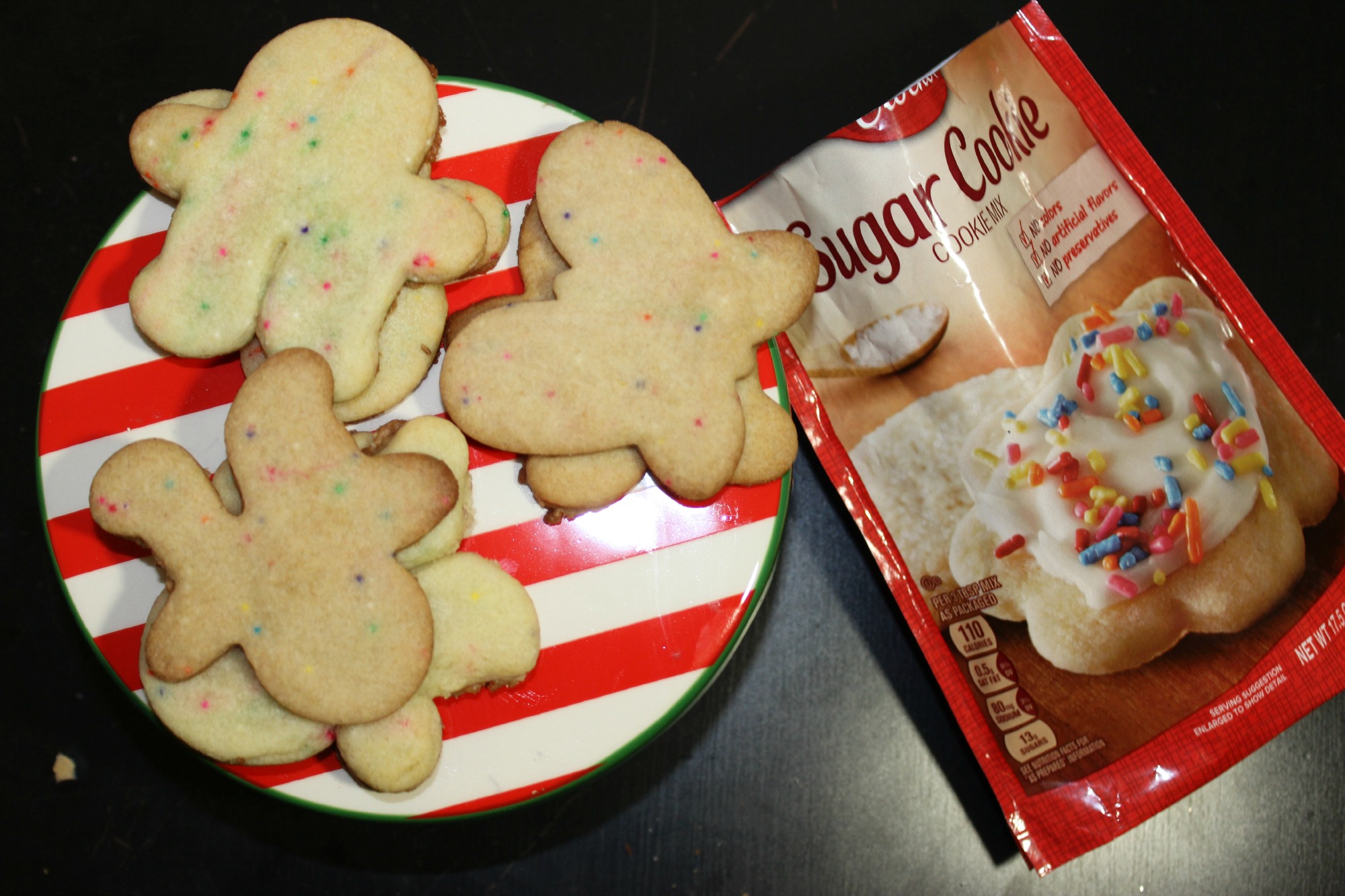 We wanted to share cheer with our neighbors and make them feel encouraged and inspired to do something special for another person too. You could feel the spirit of the holidays in our home and I wanted our neighbor to get that feeling too when she received her cookies. I found inspiration on the Betty Crocker Spread Cheer website and decided to package the cookies in a Christmas themed basket. The Betty Crocker Spread Cheer website is filled with goodies like spread cheer video inspiration, printables, coupons and yummy cookie recipes.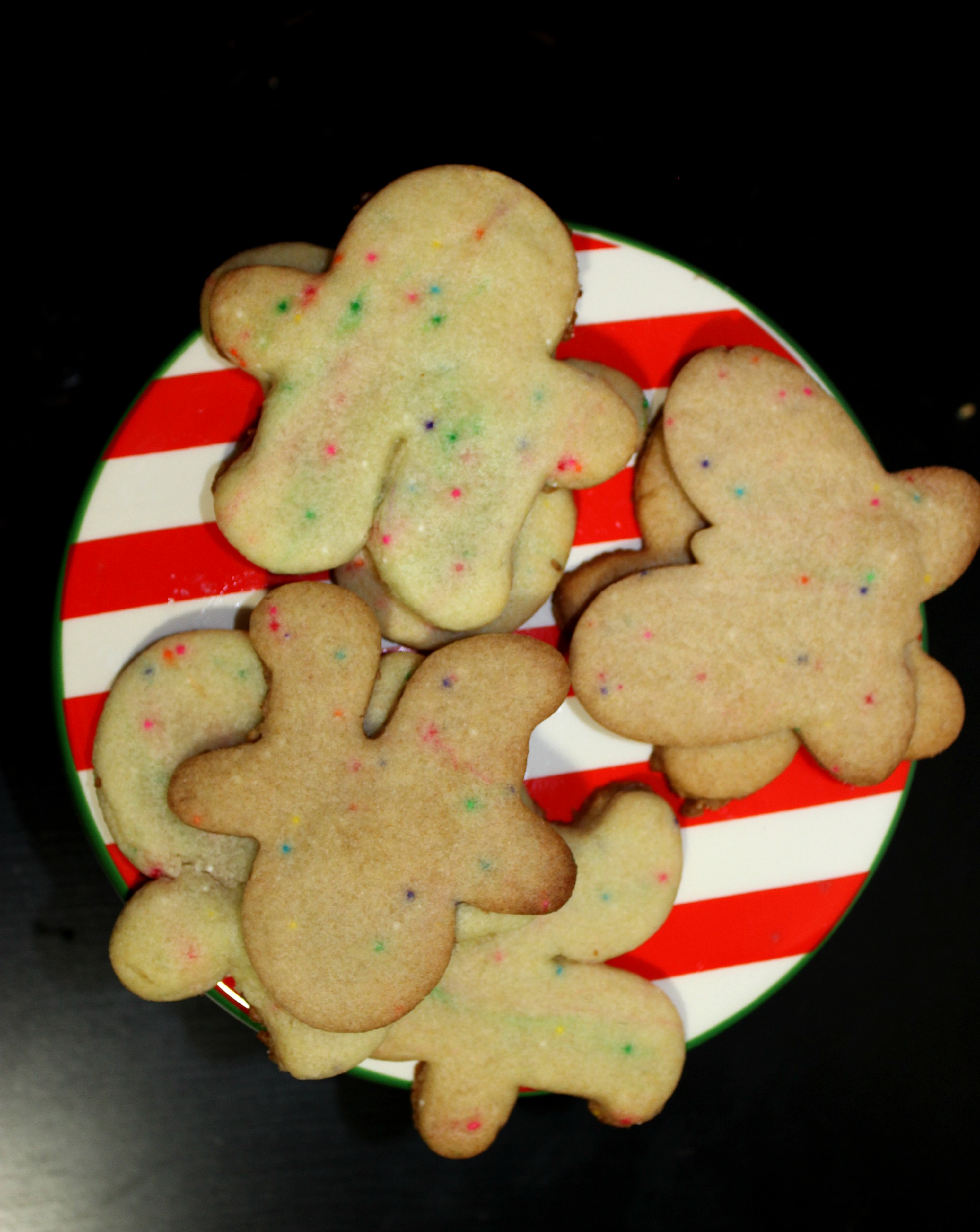 Anyway, I want to invite you to join me and share cheer this holiday season. National Cookie Day was a great start, but we can keep it going throughout the season. You can download Betty Crocker coupons to make your cookies, share cheer and then share it on social media with the hashtag #sharecheer. This is a great way to get your kids to think about others and to give back during the holidays. Let's teach them to make others smile!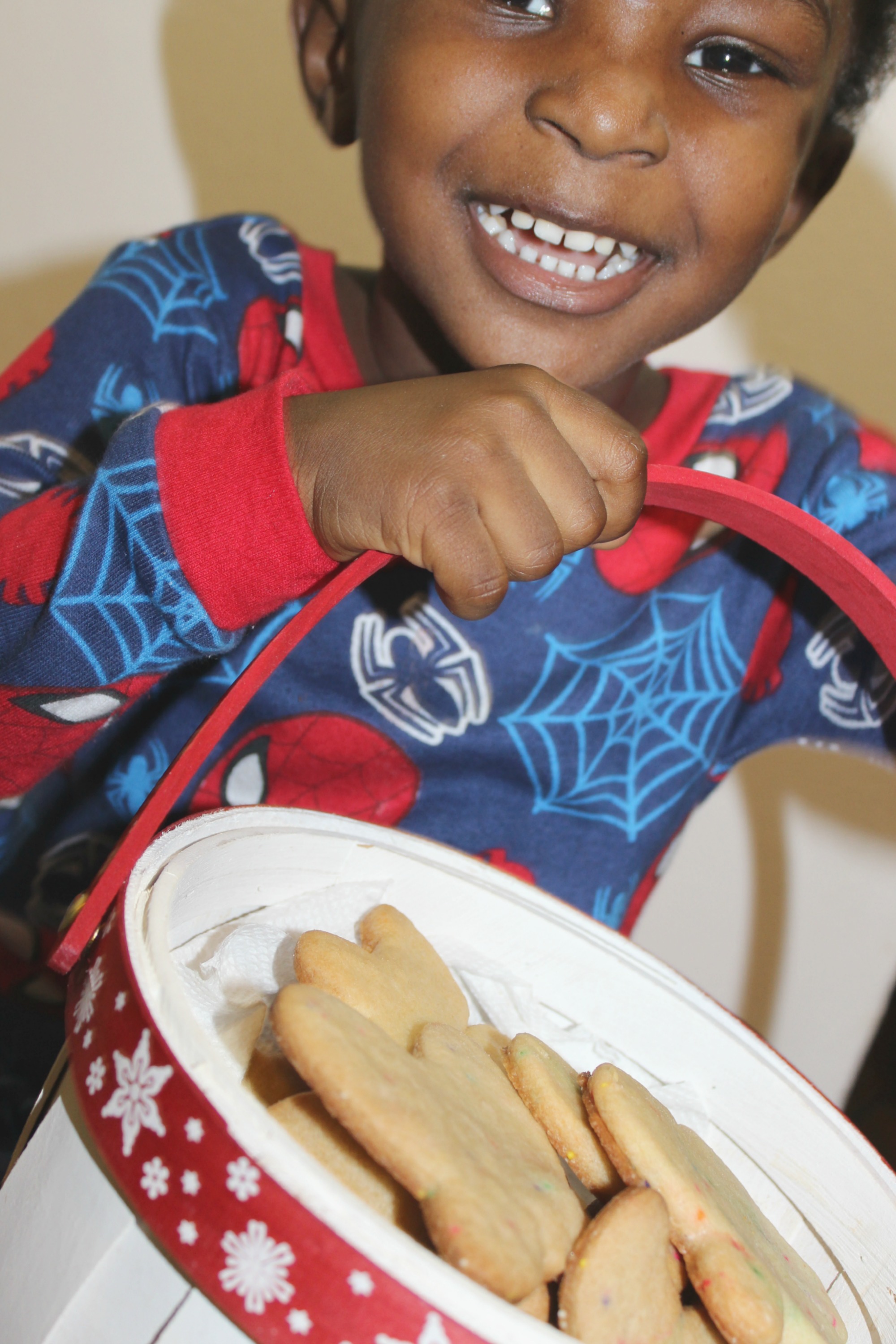 To get you started, I'm giving away $20 Paypal cash.
TO ENTER: 
First you must visit the #SpreadCheer page for coupons, printables, and inspiration.
Then create your own #SpreadCheer basket (using your coupon!) and post an original photo of it on at least 1 of your social channels with the hashtag #SpreadCheer and nominating 2 friends (by tagging them in the post) to #SpreadCheer, too!
Lastly, comment on this blog post discussing who you #SpreadCheer to AND include a link back to your social post.