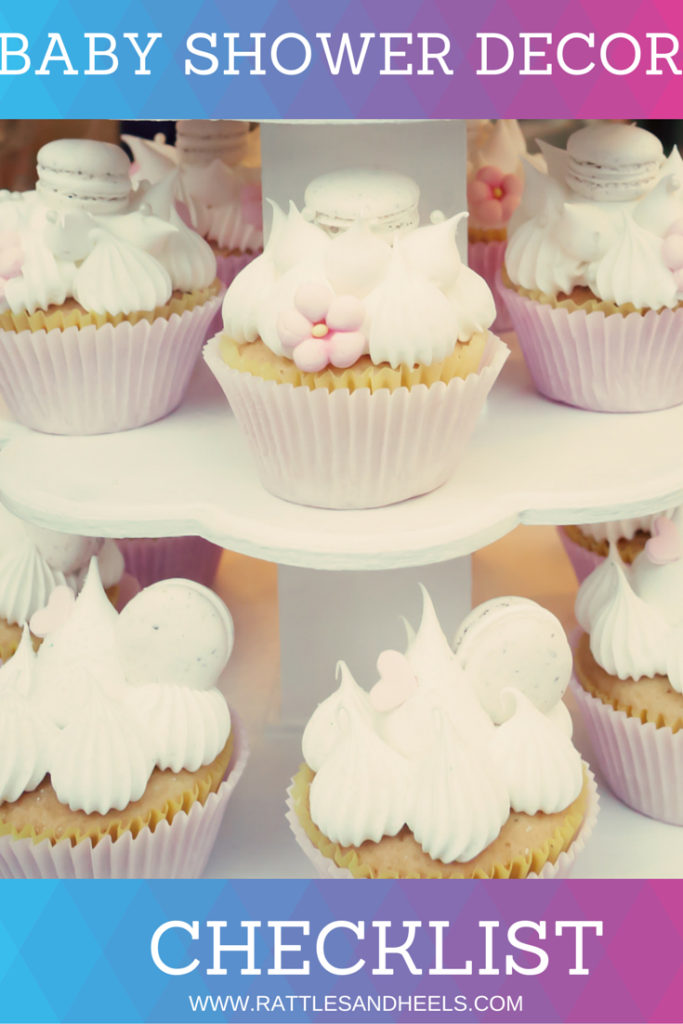 This is a sponsored post. However, as usual opinions are my own.
Babies are a MAJOR reason for celebration!  I think every woman deserves to really celebrate her pregnancy with a beautiful baby shower. Last weekend if you follow me on Instagram, you know that I co-hosted a baby shower for one of my friends. It was a fabulous event and I learned so much in the process of hosting that I had to dish some of the secrets with you.
I was one half of the decorating team. Let me tell you, there were so many details that went into decorating the baby shower. I must admit that this was my first baby shower as a host and so it was a learning opportunity for me. I thought that I would make notes and post them here so that I can refer to them if any of my other fabulous friends were to have a baby *wink* *wink* or if any of you are in the process of planning a shower for a friend. Here's a list of 4 things that I found absolutely necessary for a fabulous shower and a printable with a checklist of everything you are going to need:
[Tweet "Host a fabulous baby shower with these tips and printable checklist #babyshower "]
1. Candy Buffet

I love a beautiful candy buffet because of its practically. I'm a Capricorn, so I live for functionality and candy buffet serves both as decorations and sweets. I love that guests can admire the treats and then dig in and enjoy them. The theme of this party was winter white and I didn't realize finding white candy would be difficult until I started looking. Plus, the way my life is set up with two kids and zero time for anything, I just didn't have the time to go from store to store looking for white candy. So of course you know what I did, I found some white candy online. I stumbled on the website Party Pail after doing a Google search for candy buffet. Party Pail sells a nice variety of buffet candy and supplies such as scoops, jars, containers and stands. I ordered white swirl pops, gum balls, Jordan Almonds which represents fertility in Italian culture which is perfect for a baby shower. All very delicious! These arrived very quickly, securely packaged and they actually looked much better than they did online.  I knew that I would need some serving bowls to display them and it's better to have everything shipped together so I ordered a few from party pail. I really loved their white dessert stands.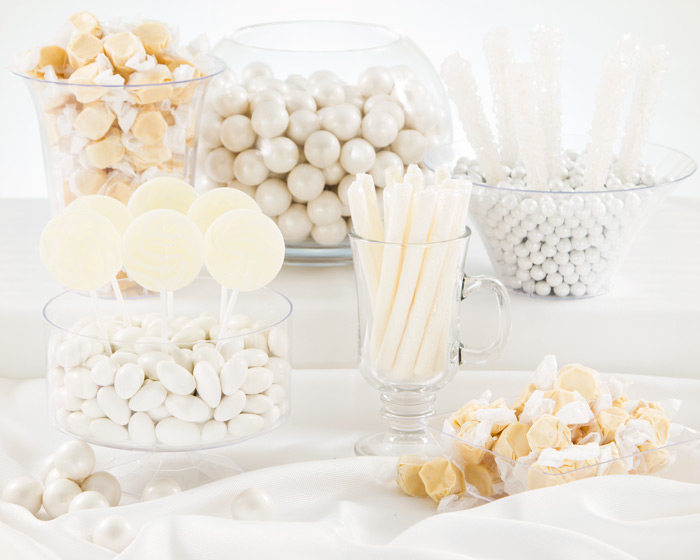 2. Personalized Bunting Banner

Another thing that I really wanted but had no patience or time to search for was a personalized bunting banner. I LOVE these and I wanted to find the perfect one for our Brooklyn baby shower. There was no way I was hosting a shower without a fabulous one. As I mentioned in my Holiday Gift Guide, I'm completely obsessed with Minted and they did such a fabulous job with our family's holiday cards that I had to check out their baby shower decor shop. I was excited to find the Baby Icons Party Decor which was super cute and exactly what I had in mind. I love, love, love the many options that I had as far as personalizing this banner. I had the choice of using letters, pictures and using as many circles as you want. At the baby shower, we enjoyed stringing it ourselves and customizing it to just what we wanted.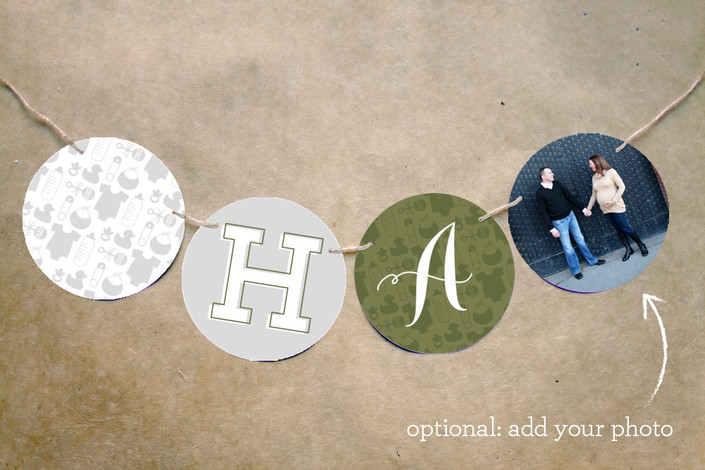 3. Fancy Invitations
Online invitations have become really popular in the past few years. They are undoubtedly cost effective and easy to track but nothing excites guests more than a nice paper invitation. Minted offers these really beautiful invitations.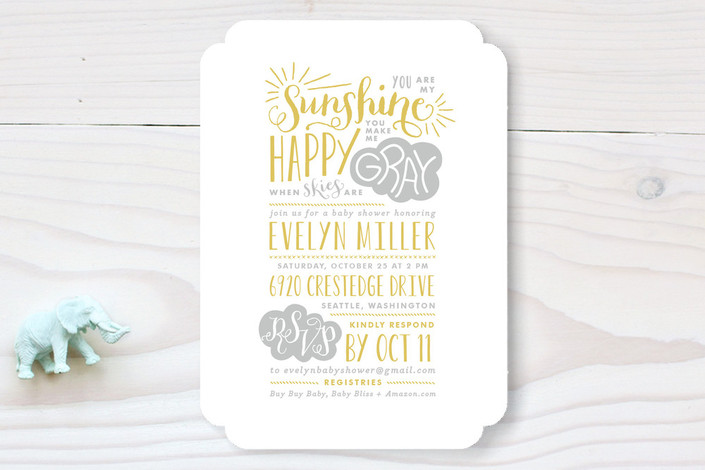 4. Personalized welcome sign
Nothing worst than your guests trying to figure out where the baby shower is, I think it's only courtesy to have some signage in the entryway. A sign is also a warm way to welcome guests and set a good vibe for the baby shower.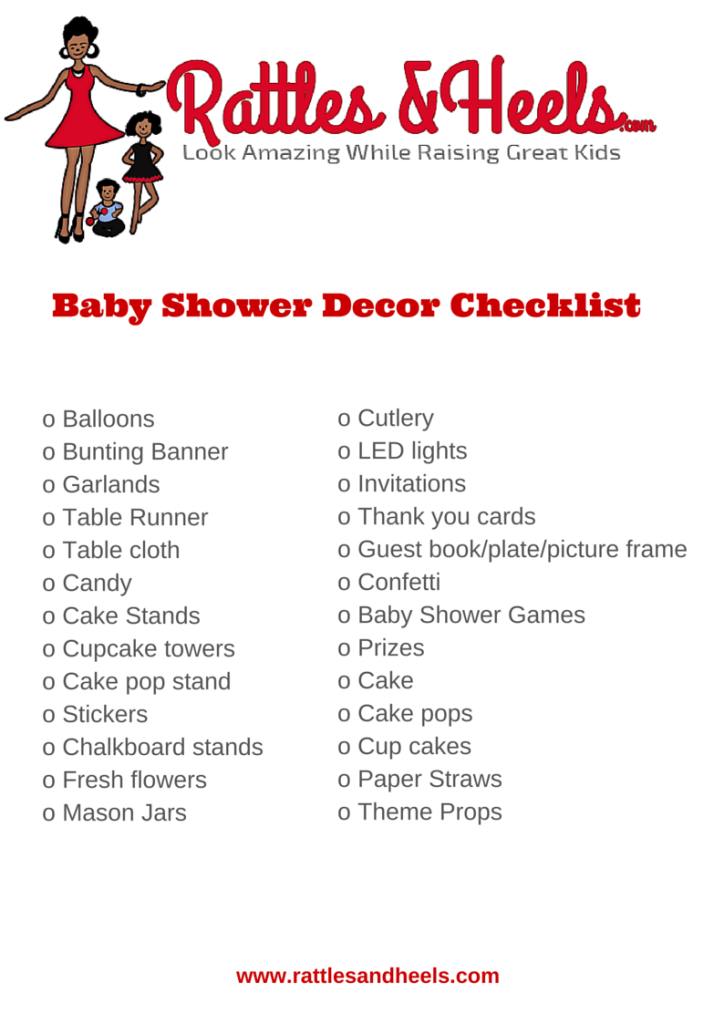 Download your checklist here:  Printable Baby Shower Decorations checklist
For more inspiration, follow my Pinterest baby shower board: