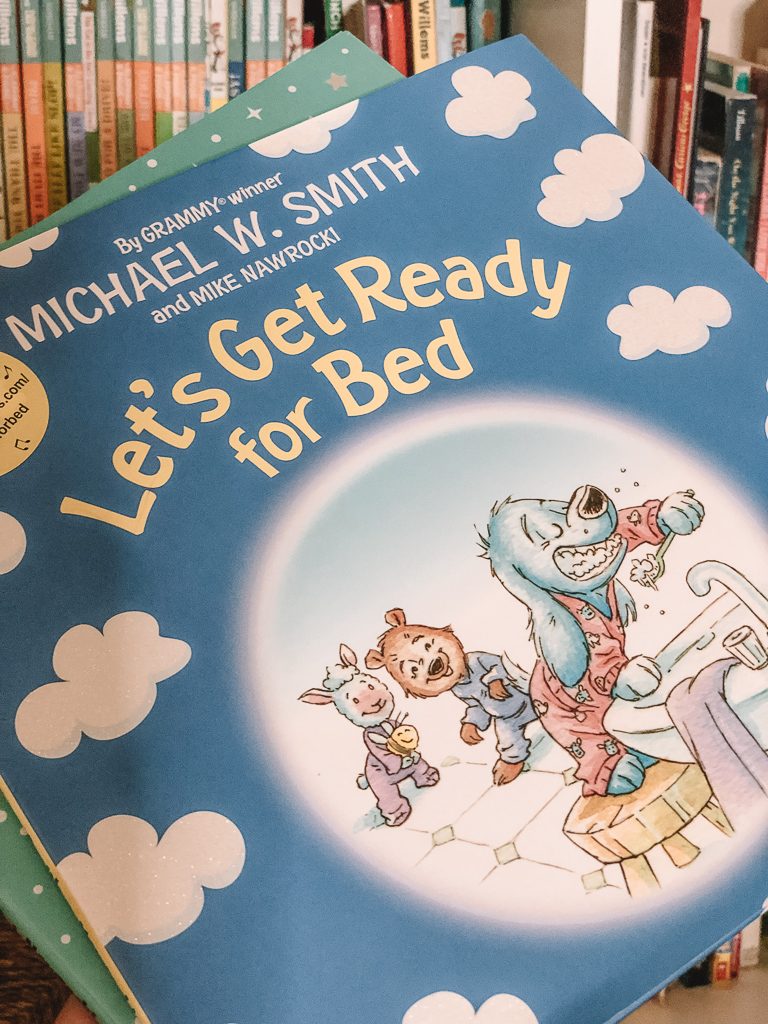 \This giveaway is in partnership with Zonderkidz. All opinions are my own.
Back when my oldest was still a toddler, she would make me read her books over and over at bedtime. She loved her bedtime story time so much that I had to start a little early to be sure she had enough so we wouldn't be up way past bedtime. She would also ask me to sing her a song or to play her music to fall asleep. I cherish those memories because they were my introduction to motherhood and they laid the foundation of our night time routine now. The baby loves her bedtime stories too. She seems to understand that after brushing her four little teeth and snuggling up with her brother and me, it's time for a bedtime story.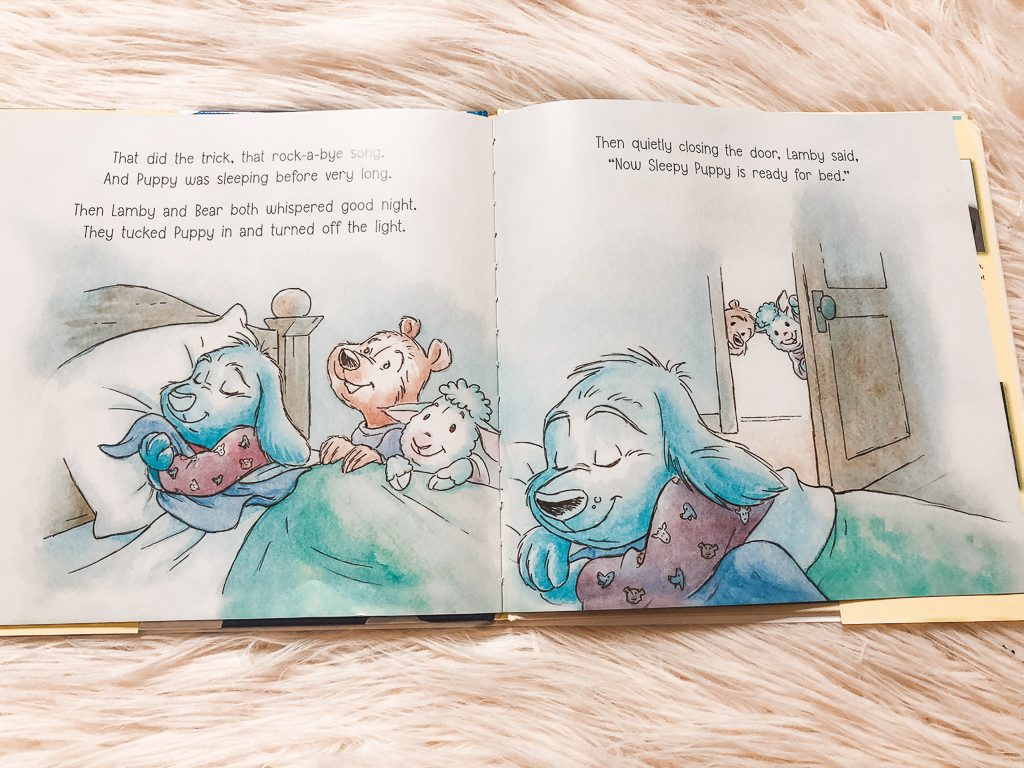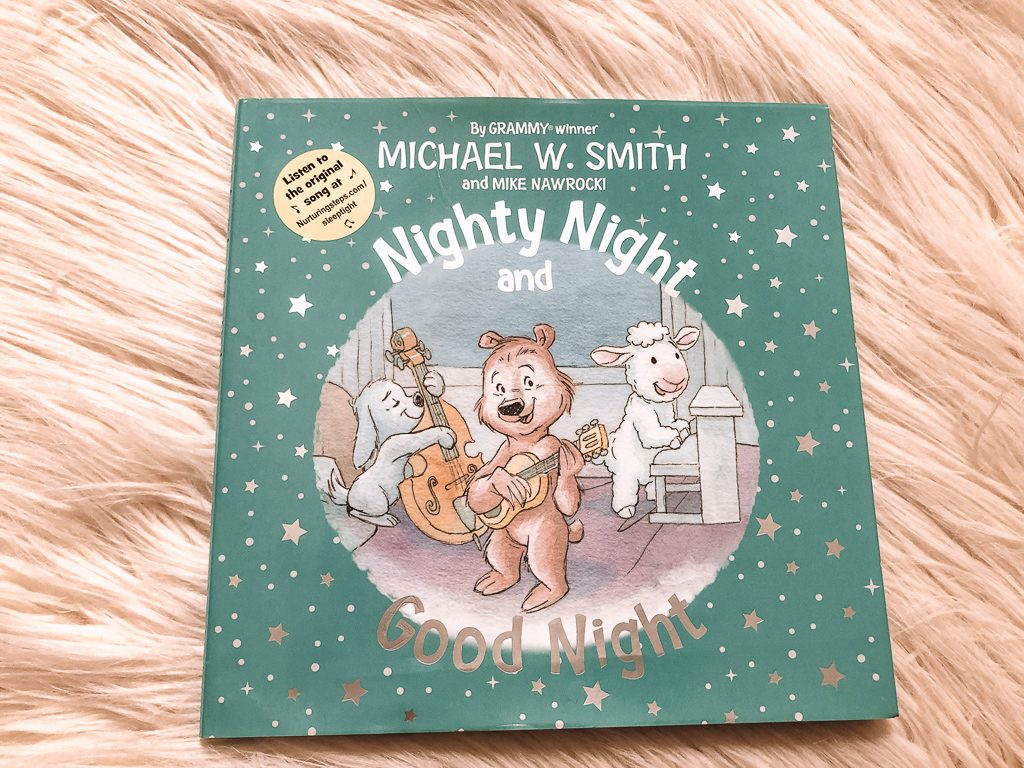 Since the kids love to have the stories read to them over and over, I love series. Recently, Zonderkidz sent us the Nurturing Steps Series book by Multi-Platinum, three-time Grammy® Award-winning artist Michael W. Smith and VeggieTales co-creator Mike Nawrocki. We have both books in the series Book 1: Nighty Night and Good Night and Book 2: Let's Get Ready for Bed that was released recently on November 6th, 2018. The characters Lamby, Bear, and Sleepy Puppy are adorable and lovable, check out the trailer below for a glimpse. Nighty Night also includes a little bedtime prayer as a part of the story, and there is an accompanying Lullaby album.
What makes this series stand out from other series is as an added bonus, the books include a link that readers can use to listen to Michael W. Smith singing the lullaby from the story.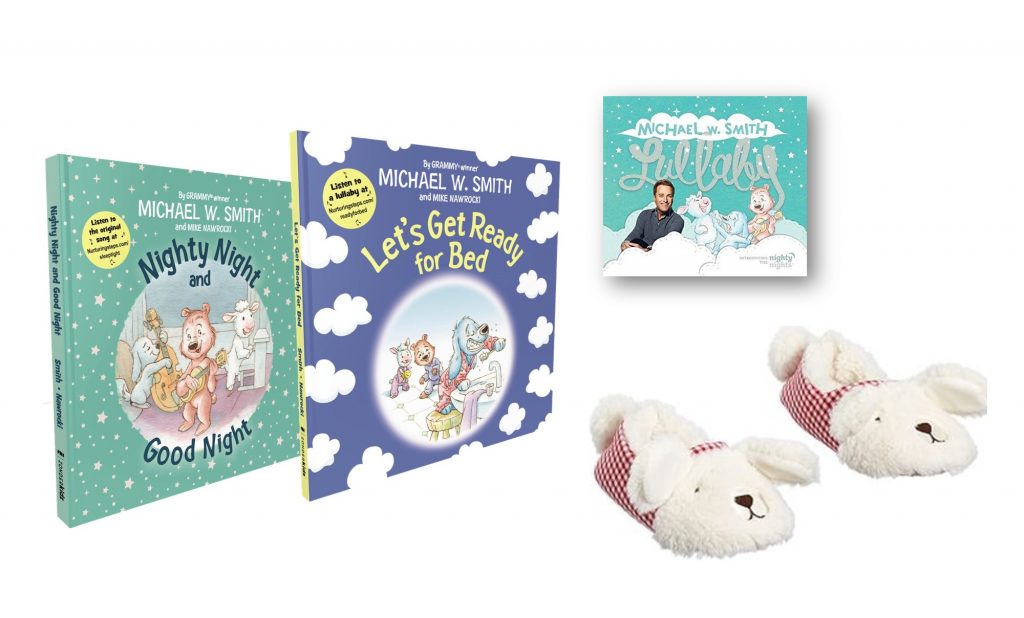 I'm so excited to partner with Zonderkidz for this giveaway! The publisher will be gifting the winner a Let's Get Ready for Bed gift package! One (1) winner will receive: