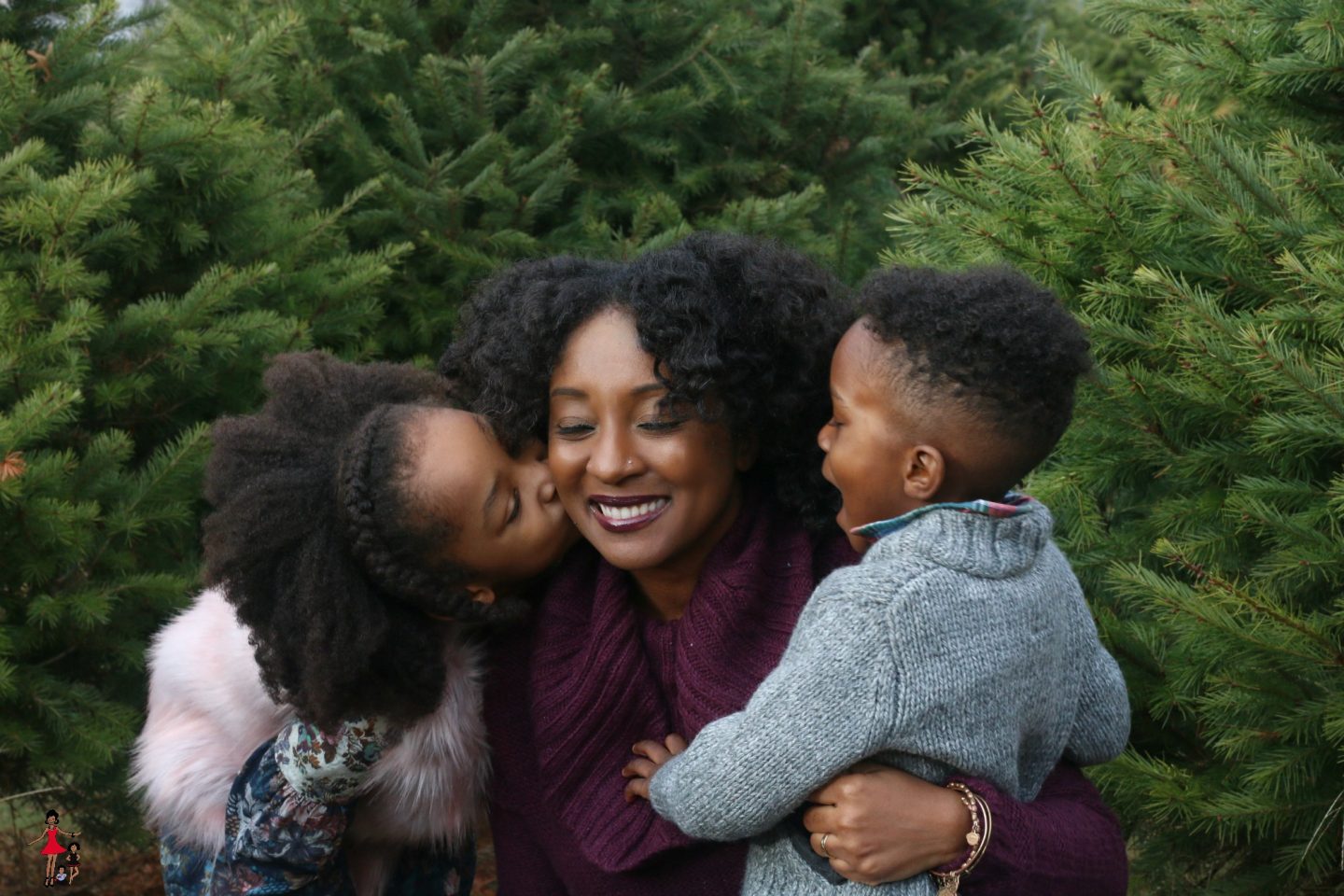 This holiday post is in collaboration with Mazda. All opinions are my own. 
Over the past few years, we've been going to a local shop to buy our fresh Christmas tree. We love the smell that the fresh trees give our home during the holidays but we hated that our options were really limited based on what they sold. So this year, we decided to head out of the city and to Medona, New York to cut down a Christmas tree ourselves at a farm. We made the tree expedition into a day trip in the very stylish 2016 Mazda CX-9 Signature that we drove for Thanksgiving week.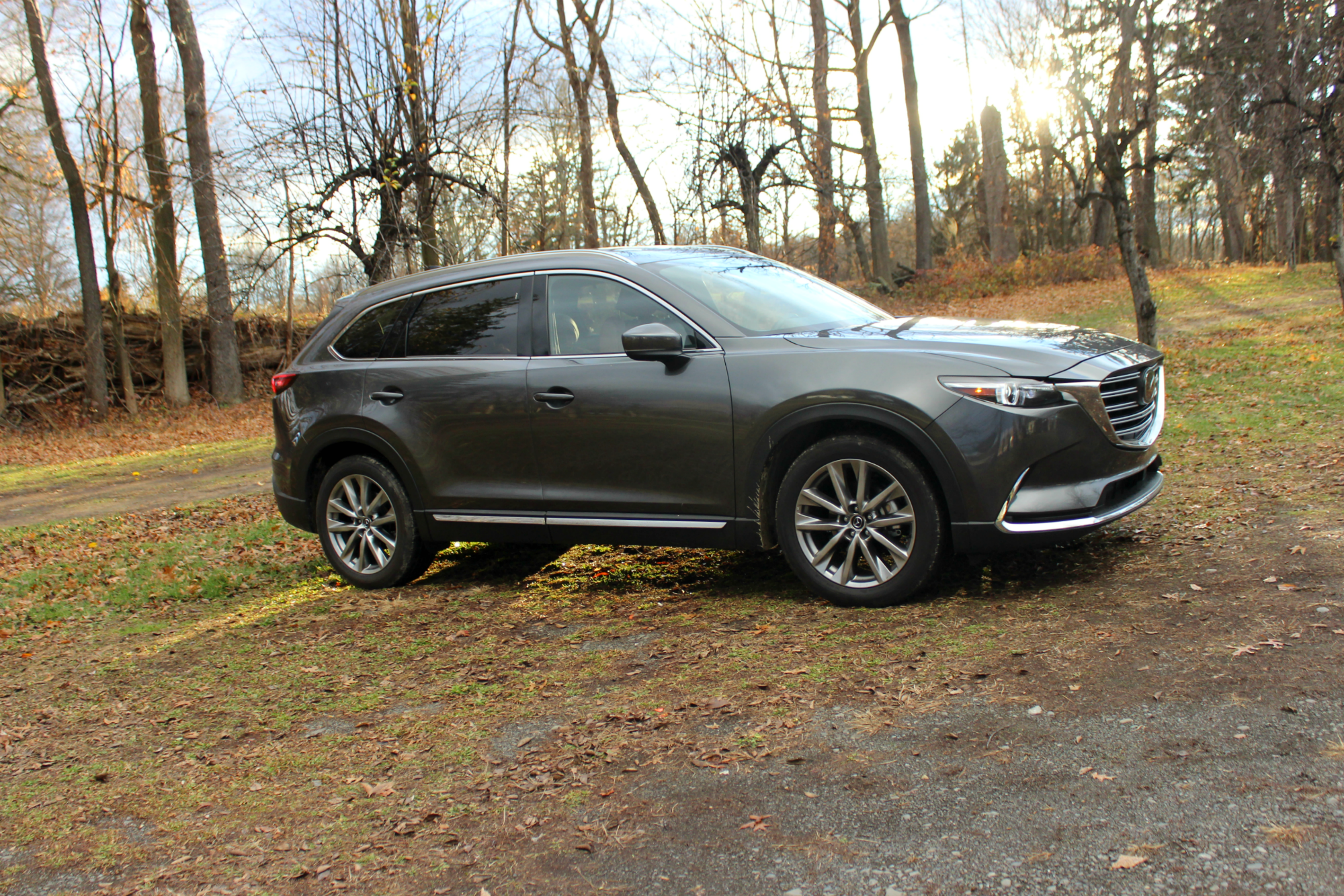 The Hurd's Family Farm was a two-hour drive from New York City and we were fortunate enough to hit just a little traffic getting on the George Washington Bridge. I was really impressed with the 2016 Mazda CX-9 Signature as a family vehicle. There are three spacious rows and an extremely comfortable interior with gorgeous auburn leather seats. If you have a big family and want an alternative to a minivan with luxury features, this SUV is a great contender. The interior feels like a more expensive SUV with its sophisticated details and very modern display which I loved.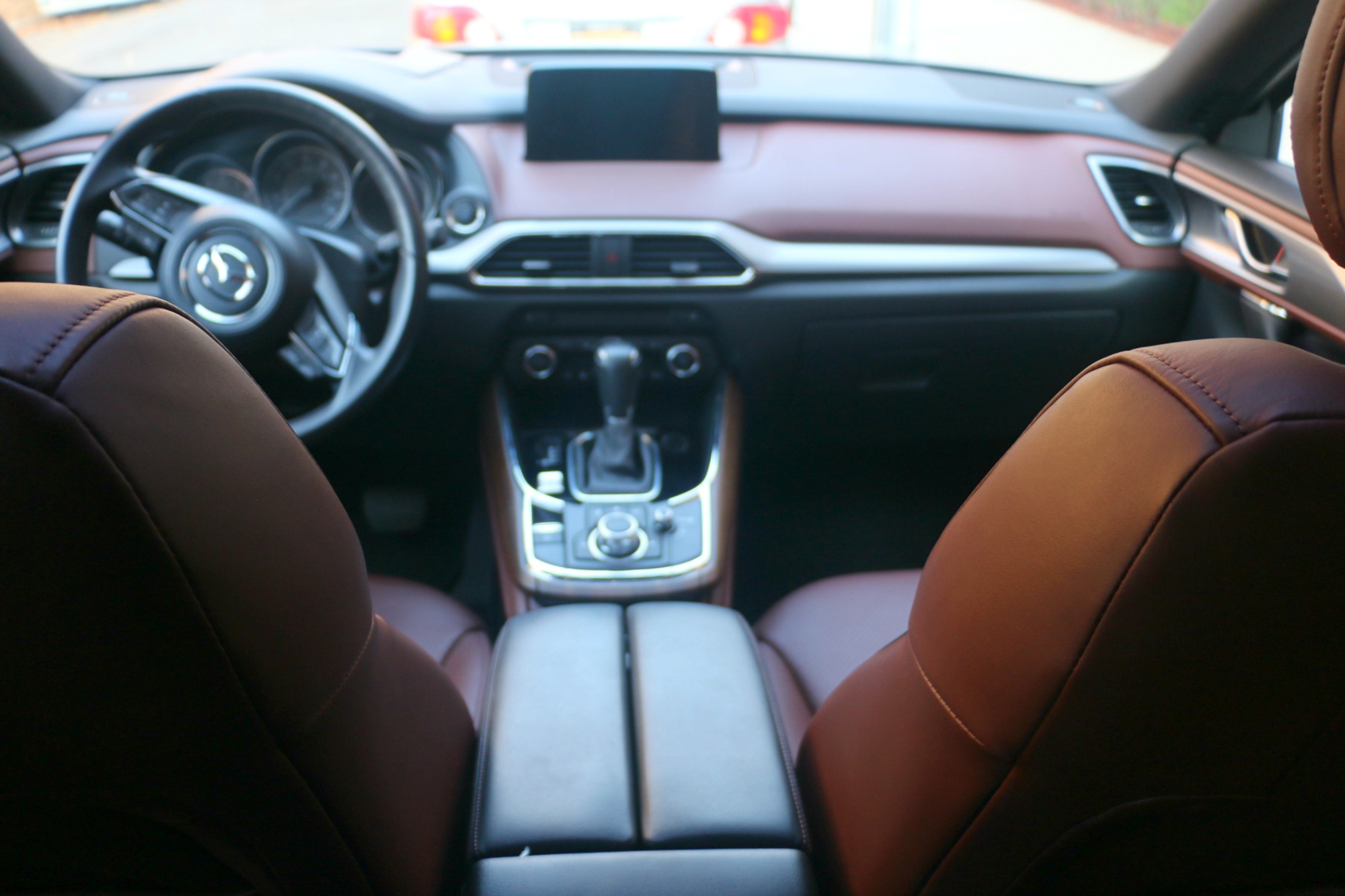 We used the Mazda's Navigation System which is powered by the reputable TomTom system to get there and back. One hilarious moment though was when the navigation told us that we arrived at our destination but we didn't see the farm, we were very confused.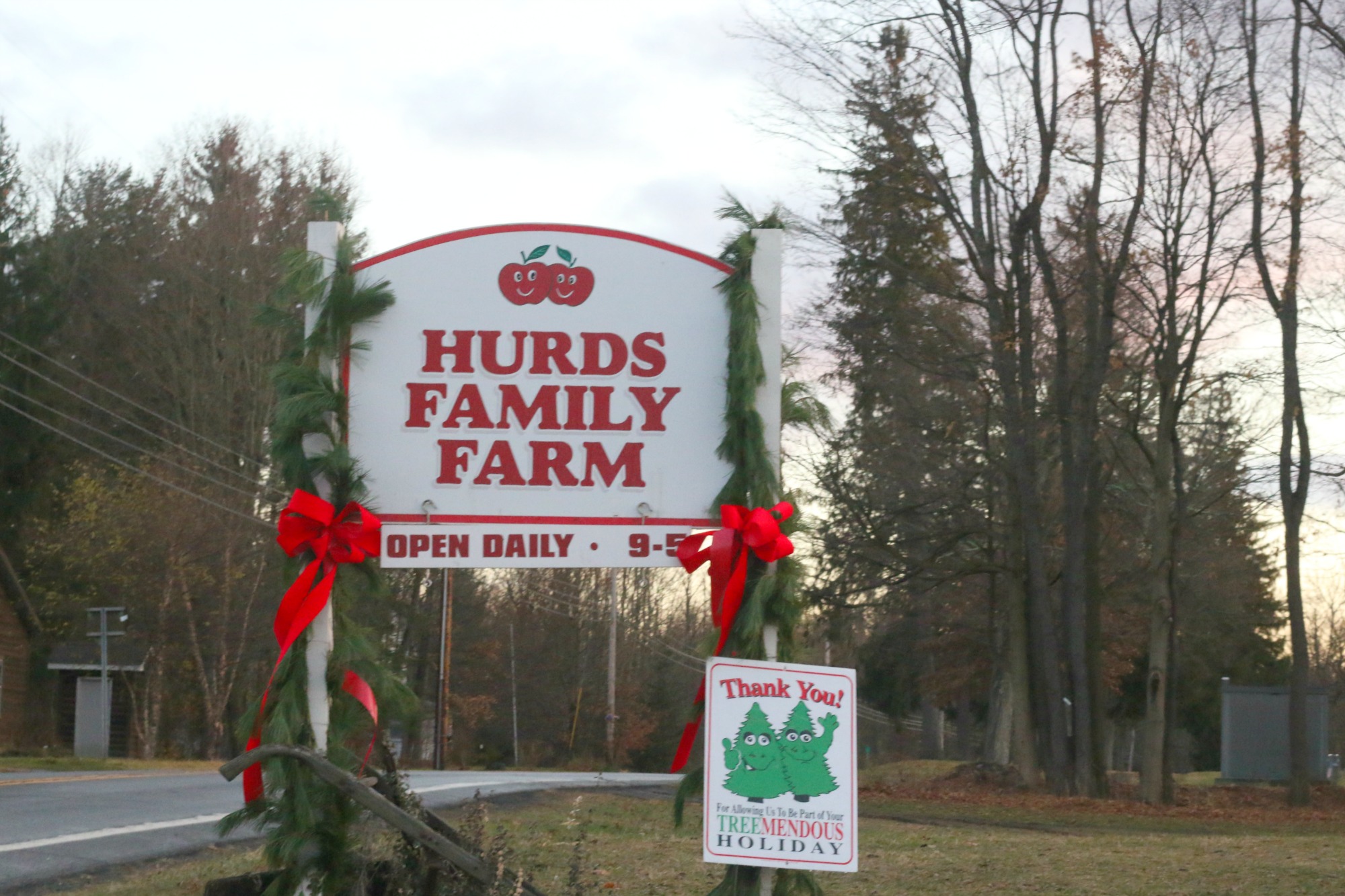 We drove around and came back to the location to see a huge sign, we laughed so hard at the fact that we looked only on one side of the road for the farm.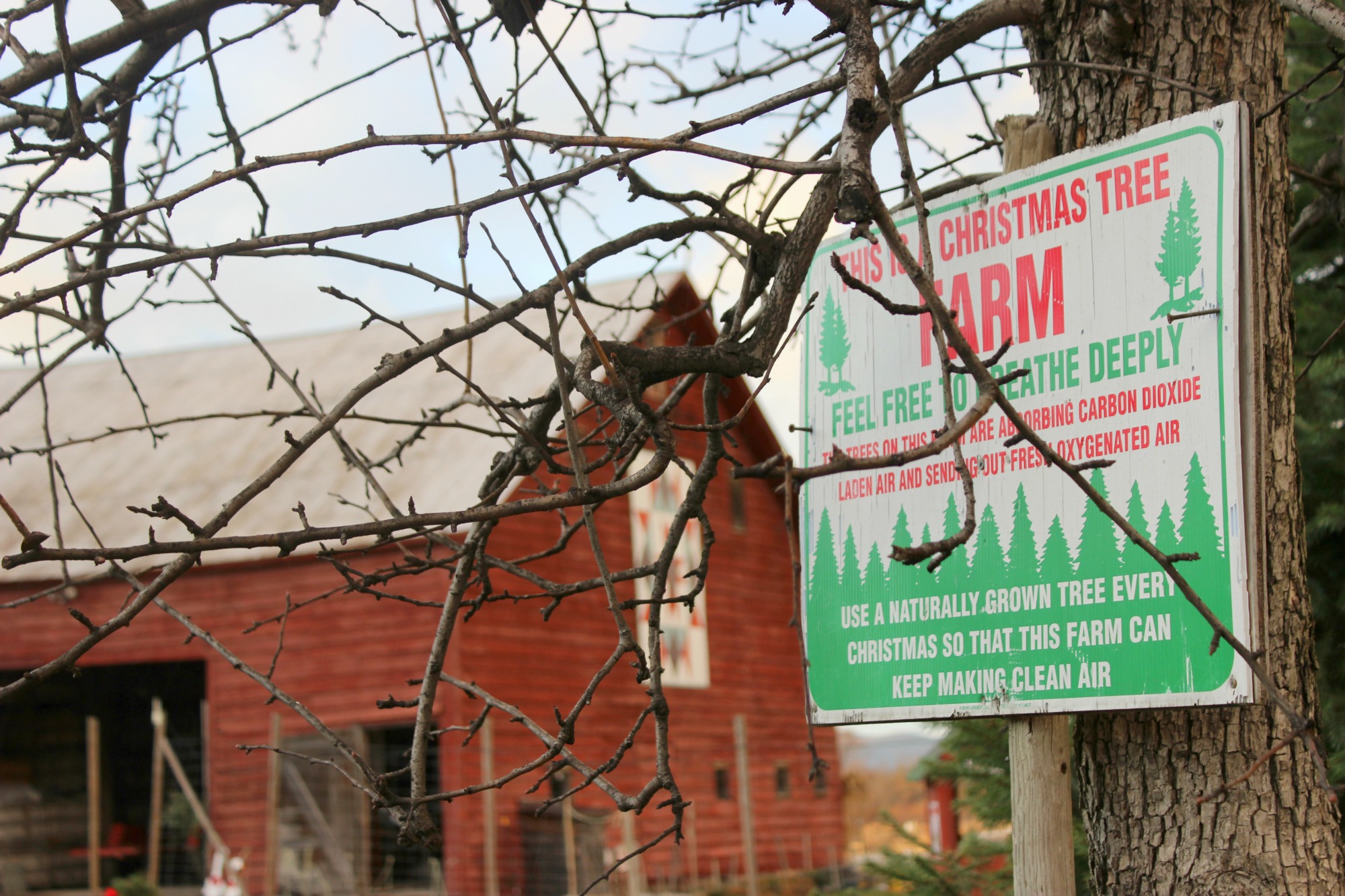 Saturday was the first day that the farm was opened for the season and I thought it would be a really popular day for Christmas tree picking but it turned out to be very quiet. After leaving the CX-9 in the parking area, we rode out to the Christmas trees.
Of course, we wanted to take photos and there were huge rainbows across the sky almost the entire time we were at the farm so we shot some photos of the kids.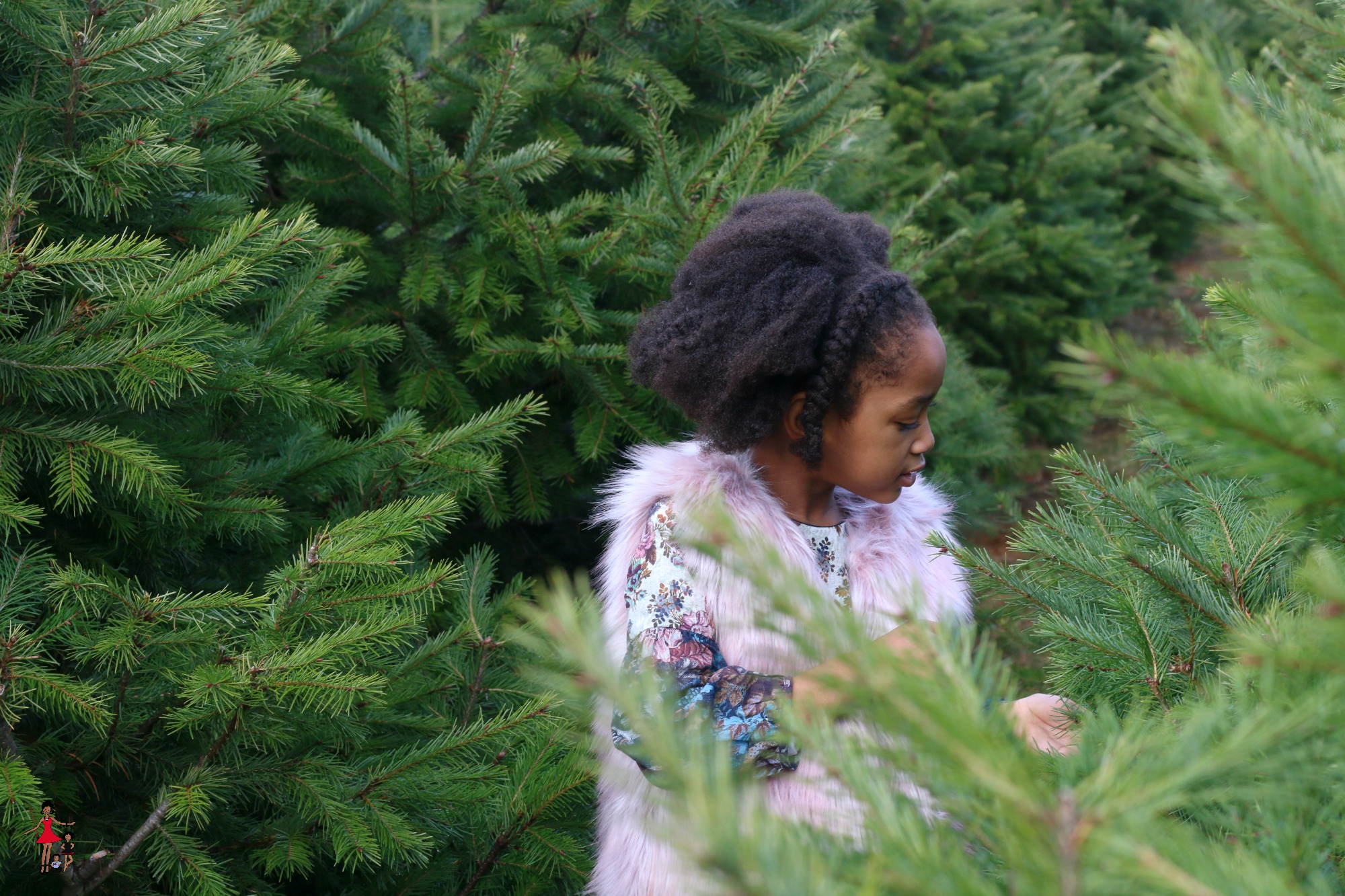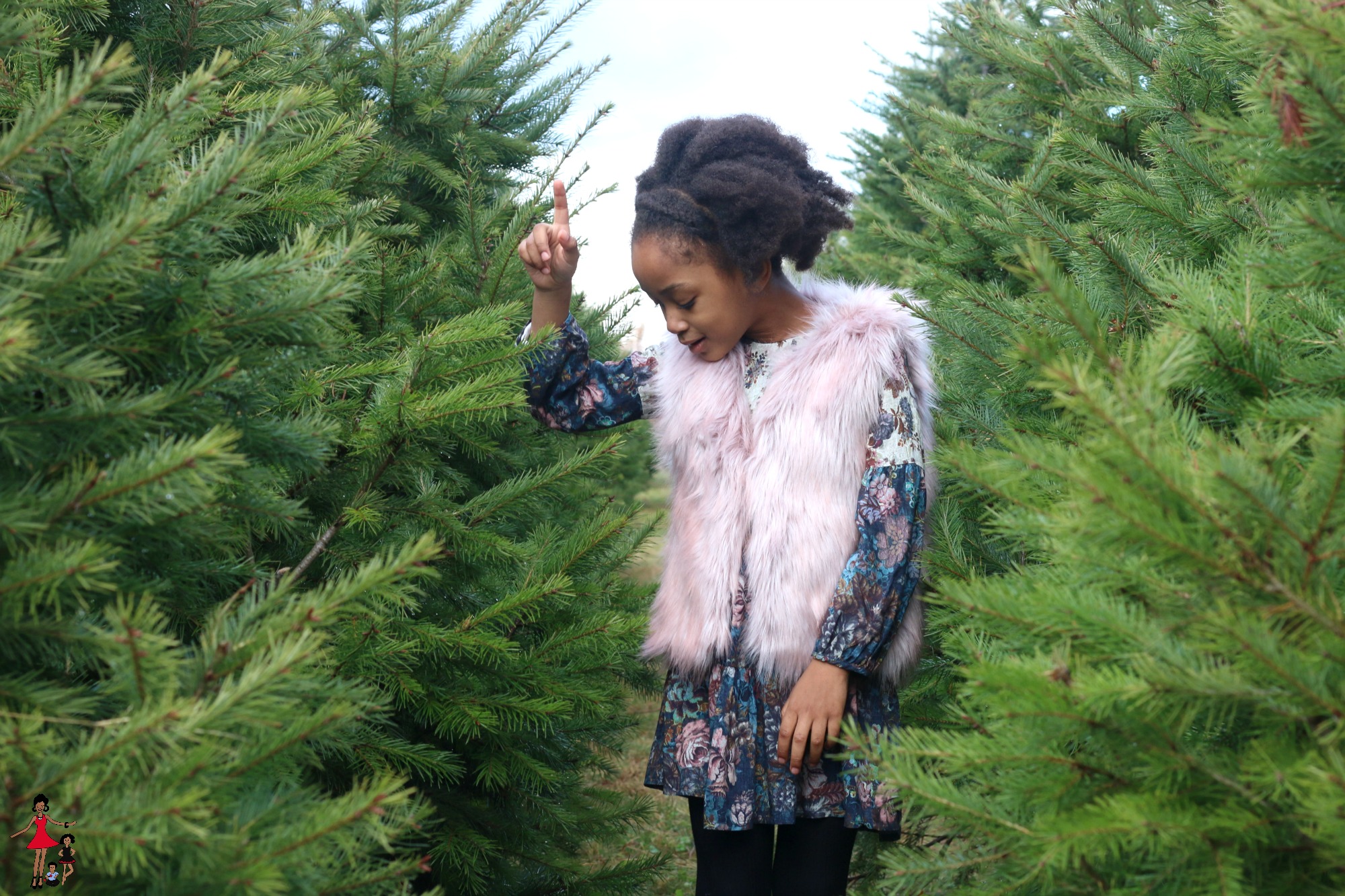 These are just a few but we got our holiday photos which you would have to stay tuned for in an upcoming post.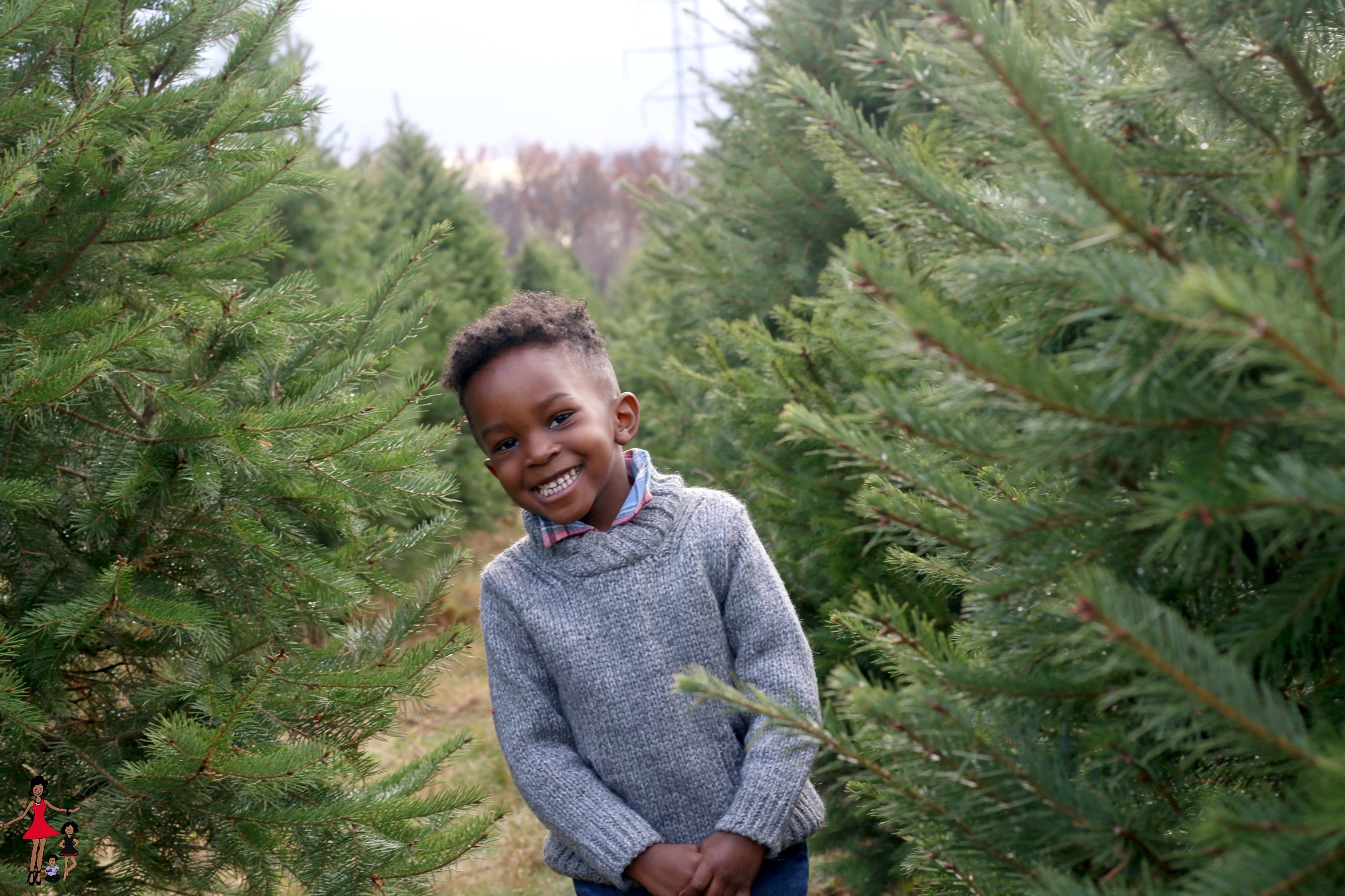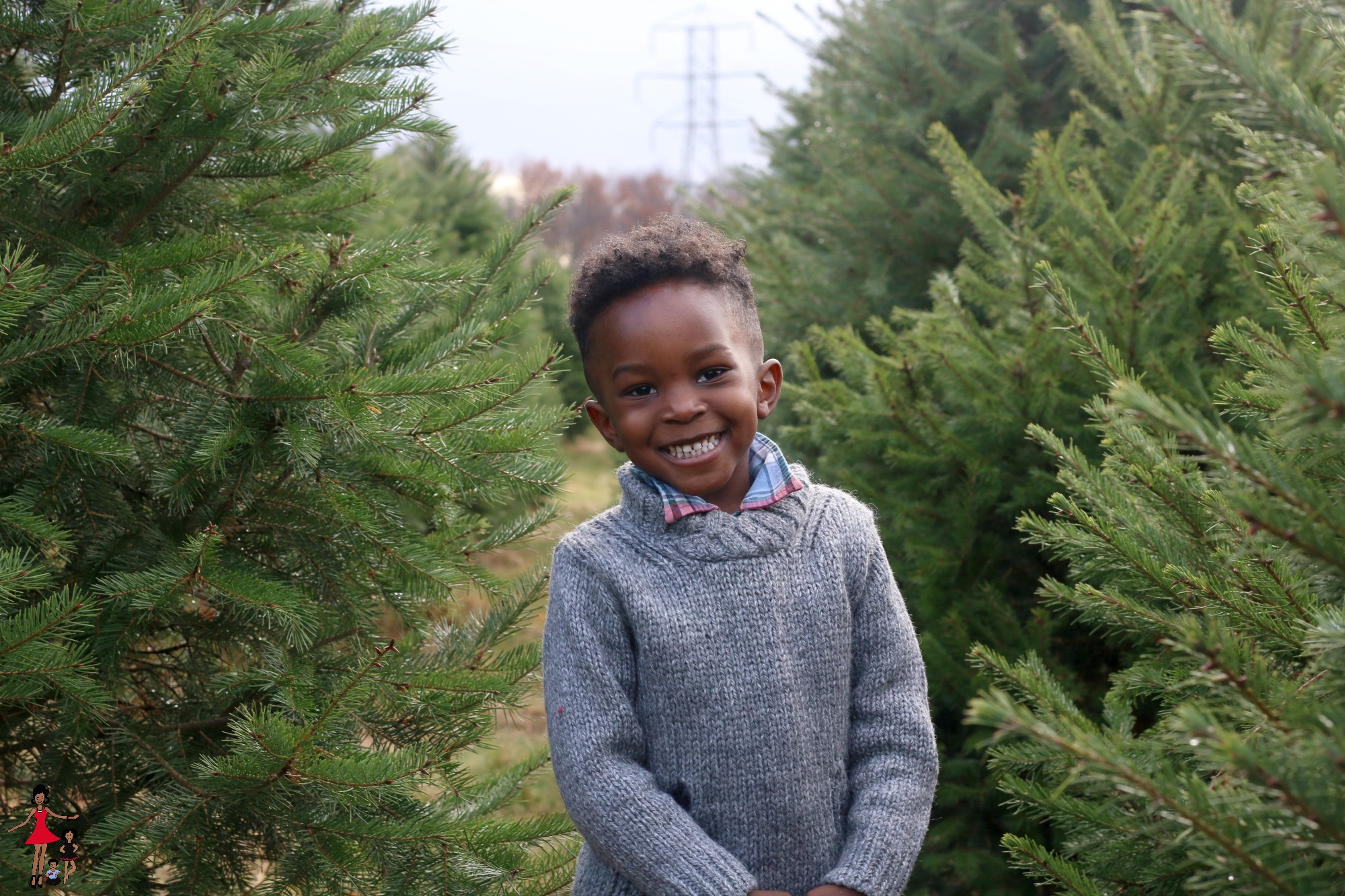 Could you tell they were happy to be on a farm? Such city kids.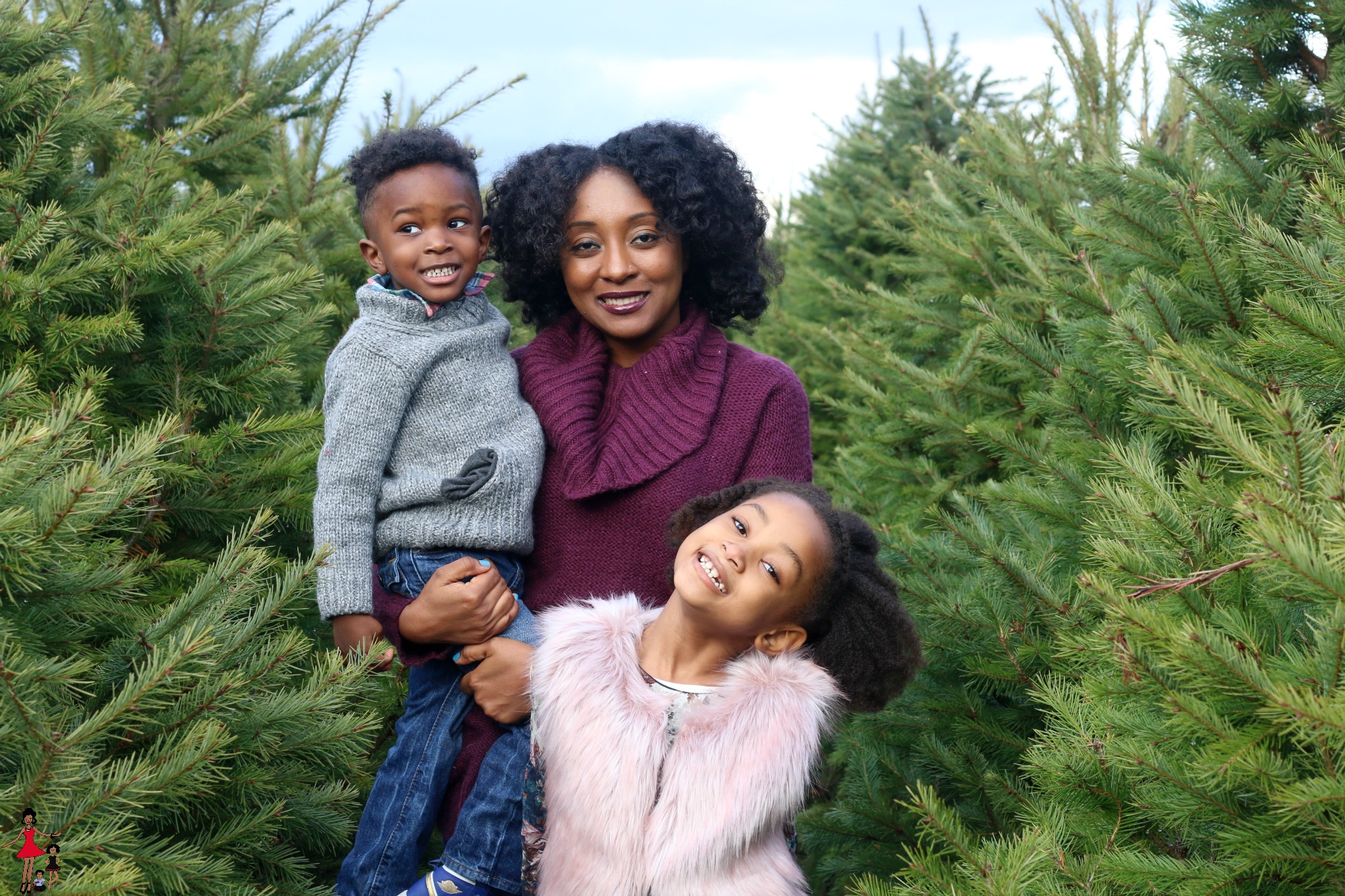 Then we checked off the different types of trees to determine which one we would get.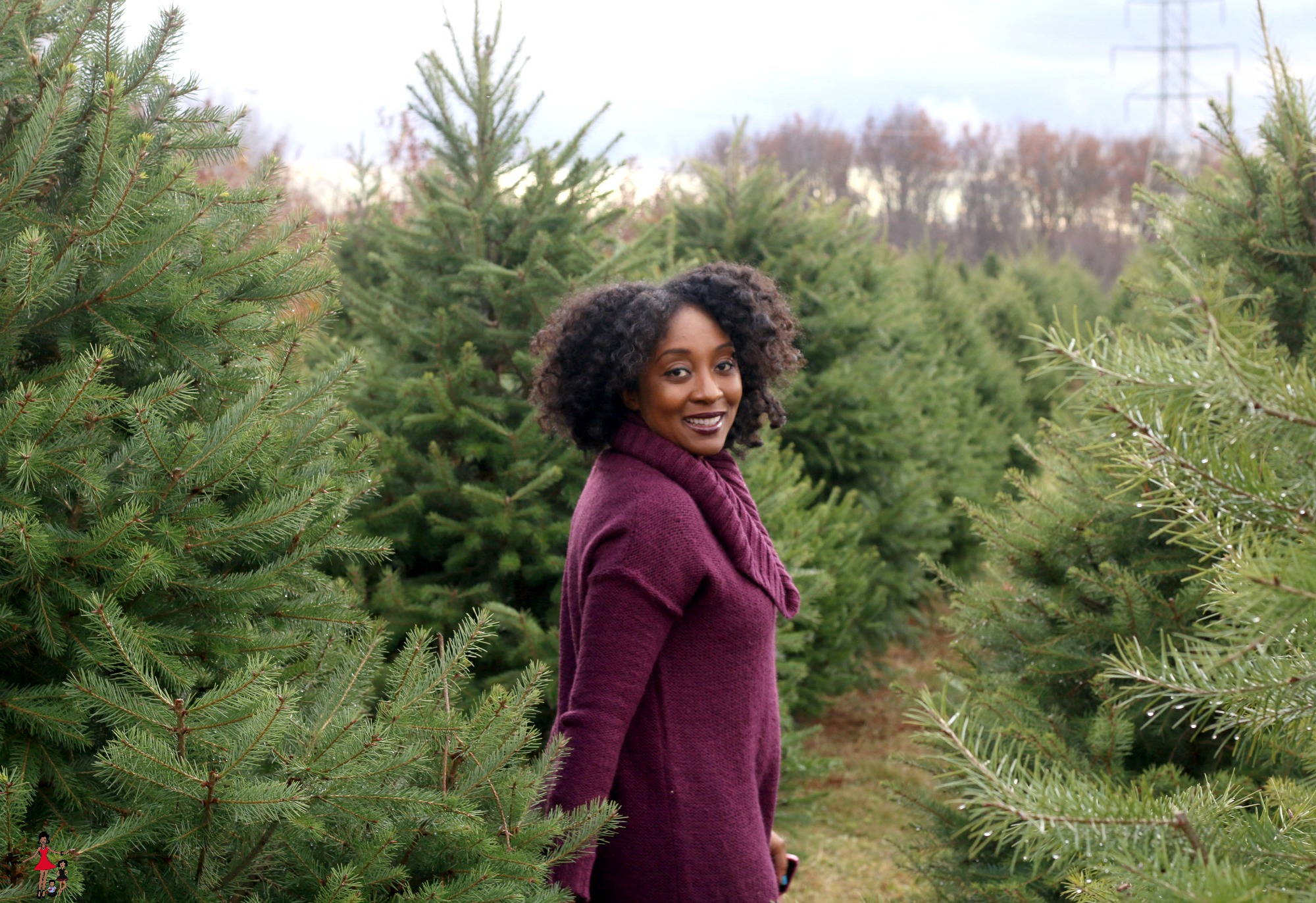 The kids thought that they should make the decision and we let them since the holidays is all about them.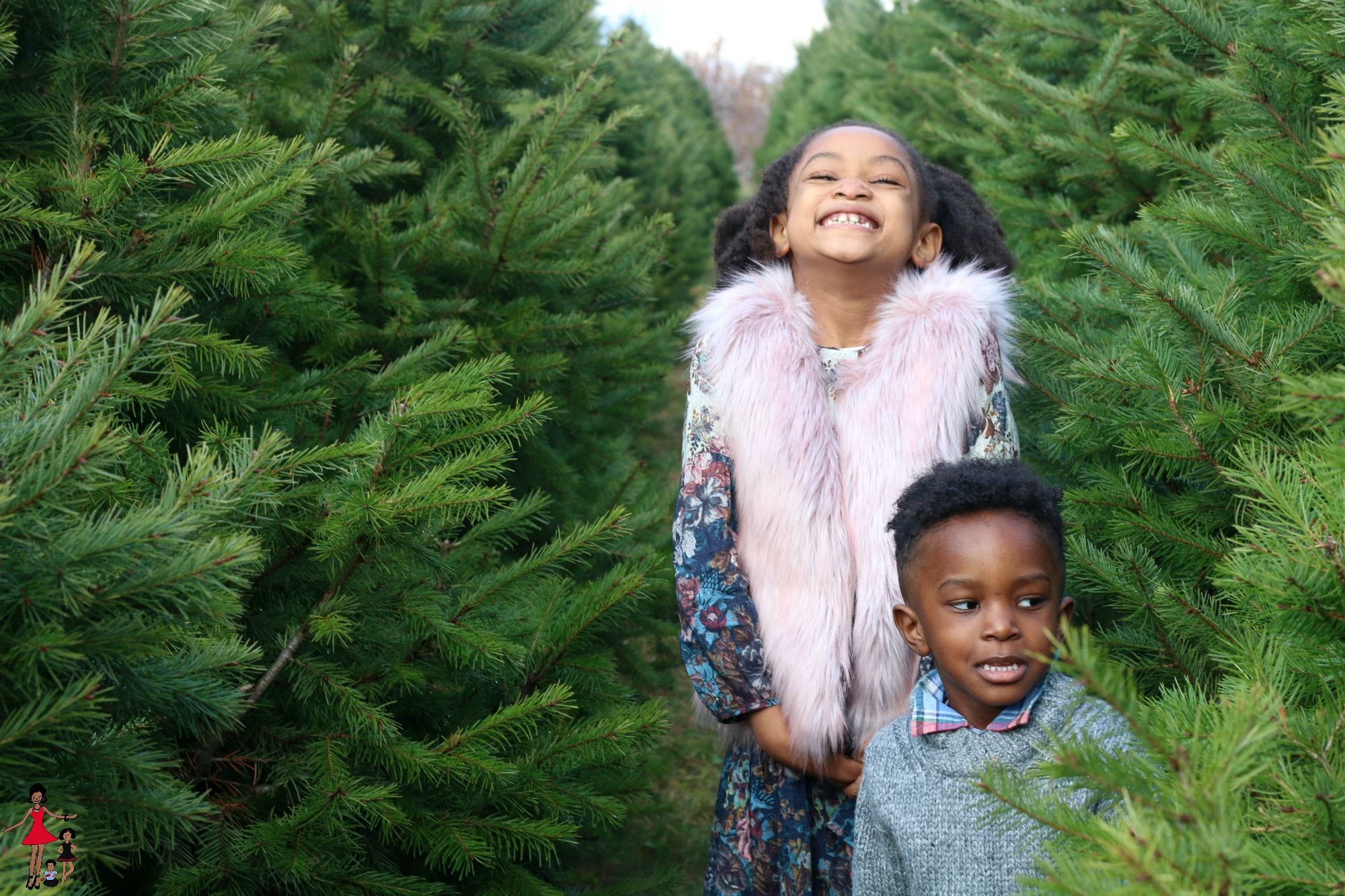 My daughter loved having that decision-making power and quickly got her brother on board for the one she wanted.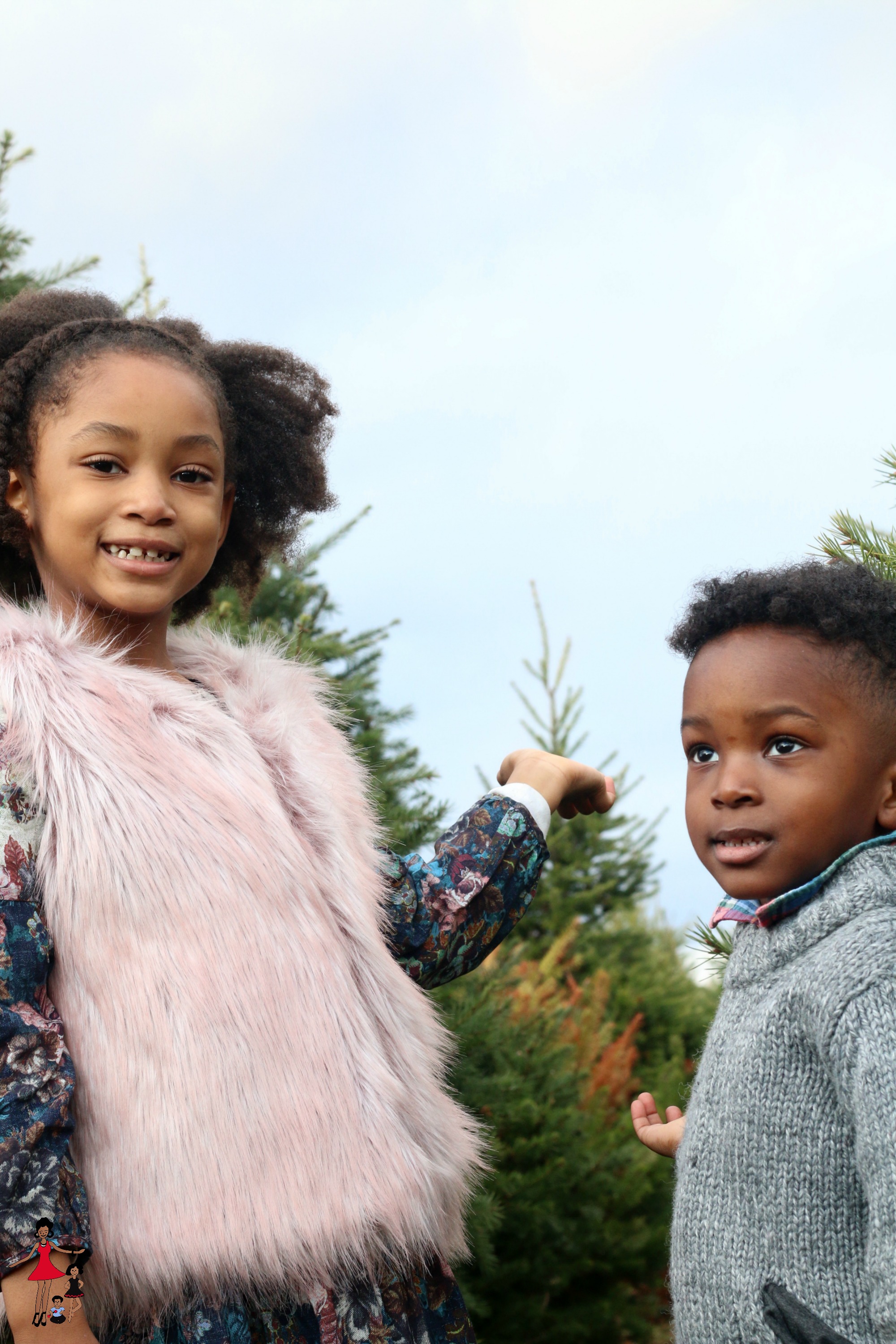 The tree (which turned out to be ginormous) was really hard for city dad, Mr. Rattles to cut down. I mean he seriously struggled and sweated (if you follow me on Snapchat, you got a little glimpse of that) but he's our hero because he managed to cut it down for us something we couldn't do ourselves.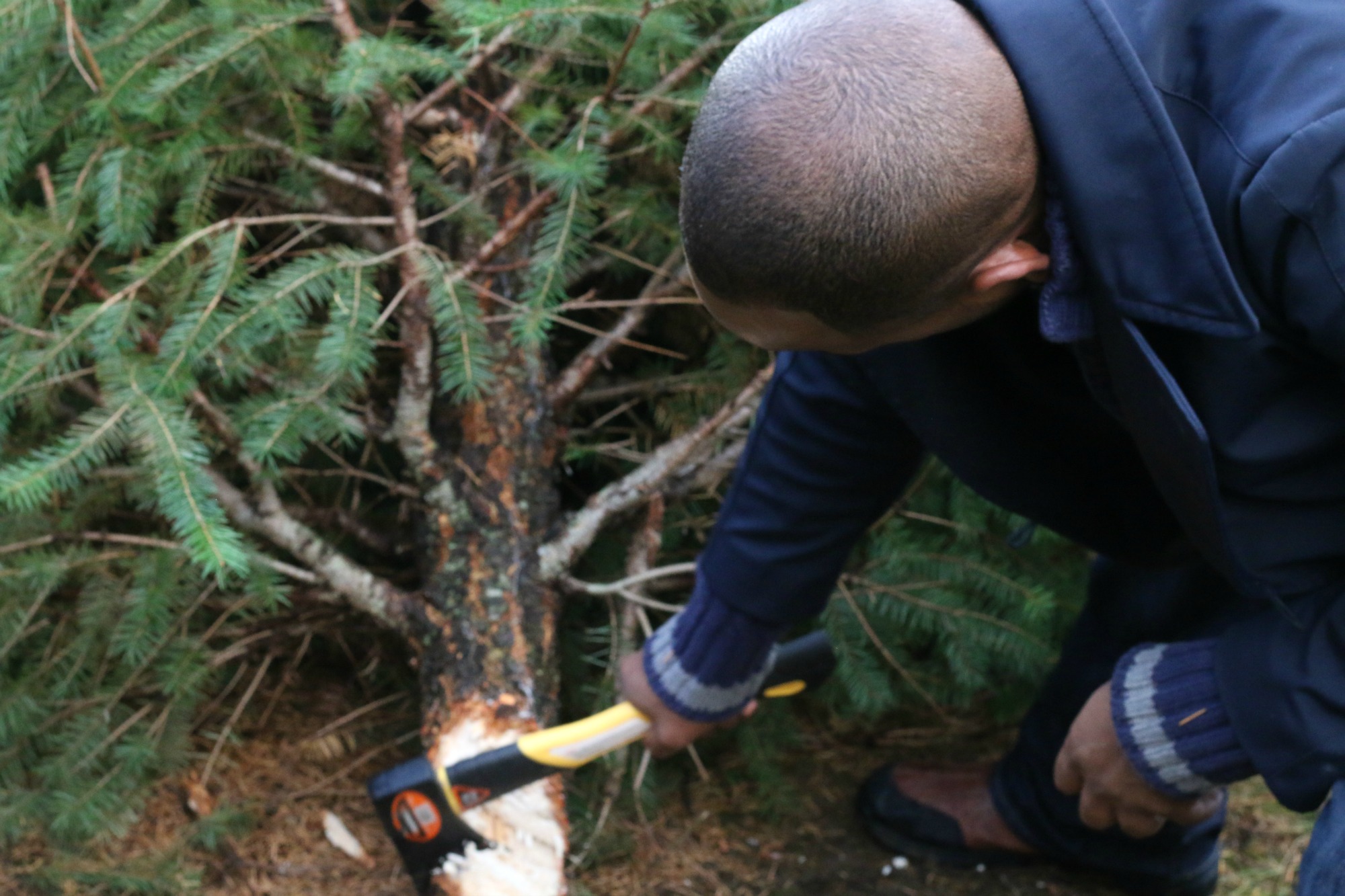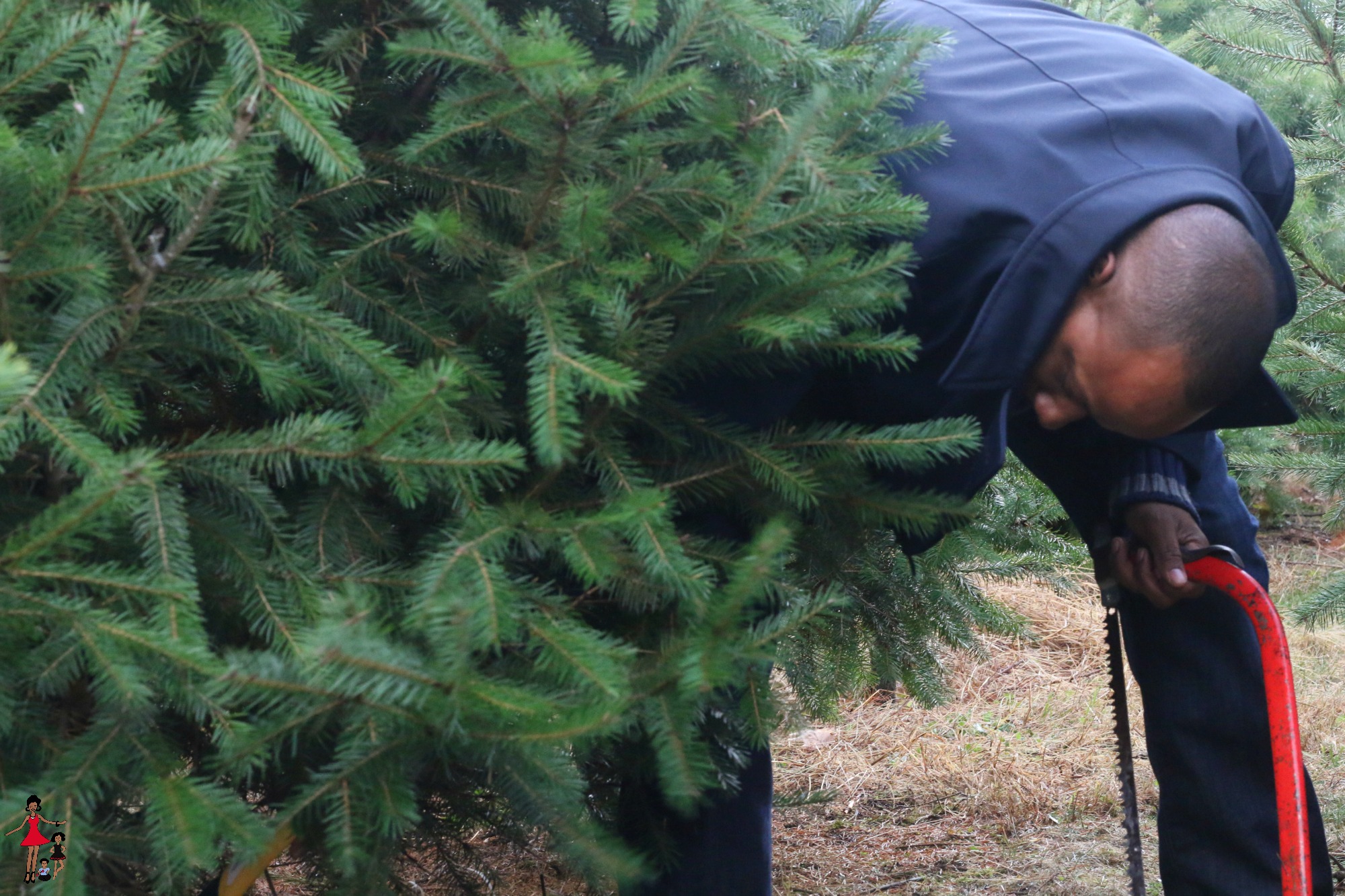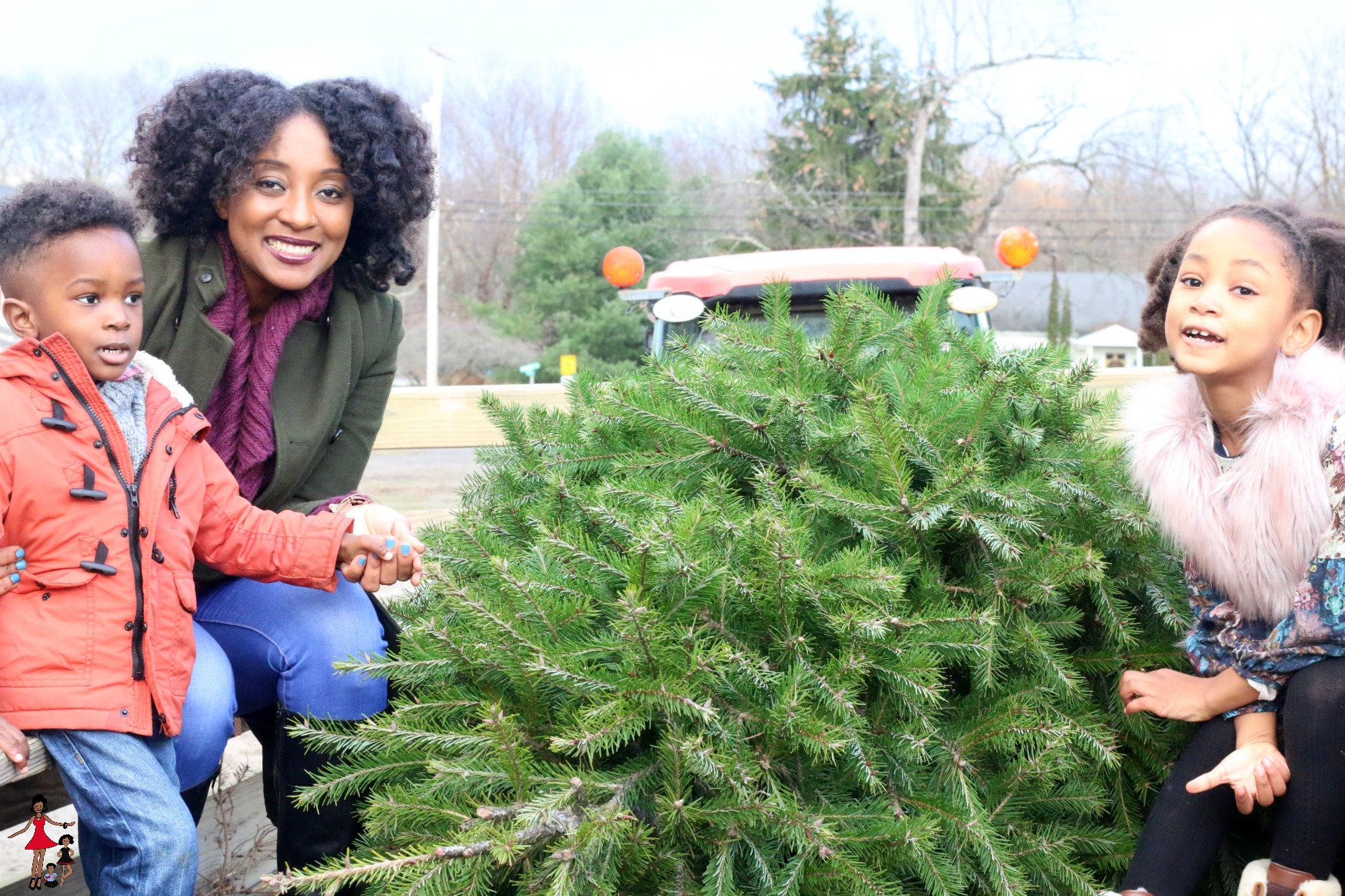 Once the tree was down, I helped him to bring the tree over to the clearing…okay, I barely held it and thankfully a farmer came and saved me from the manual labor.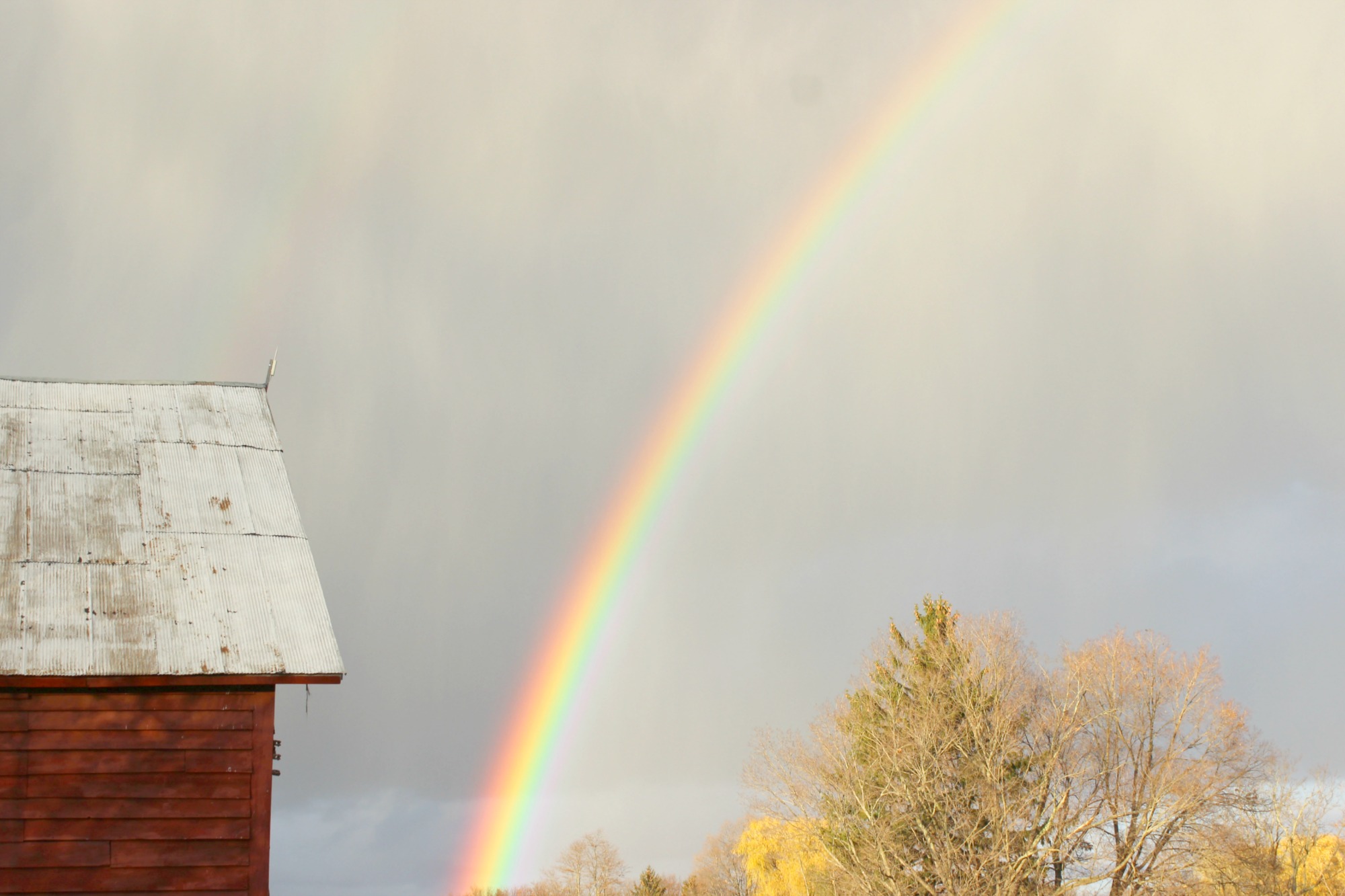 Another huge rainbow appeared and we took more photos before going back to the get the tree wrapped and securing it to the CX-9 which took my city guy forever. I really wish I had all of this on video because it was hilarious.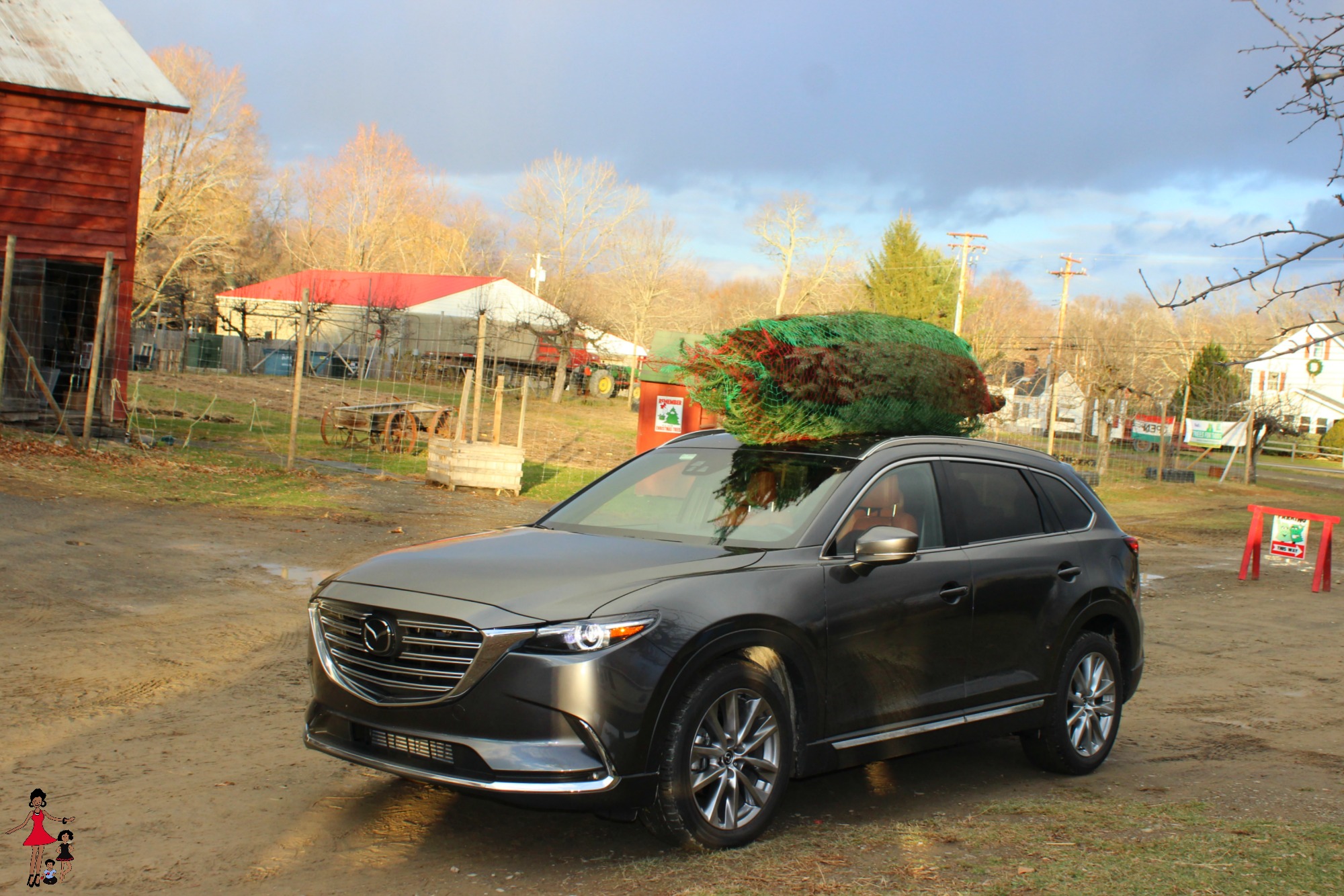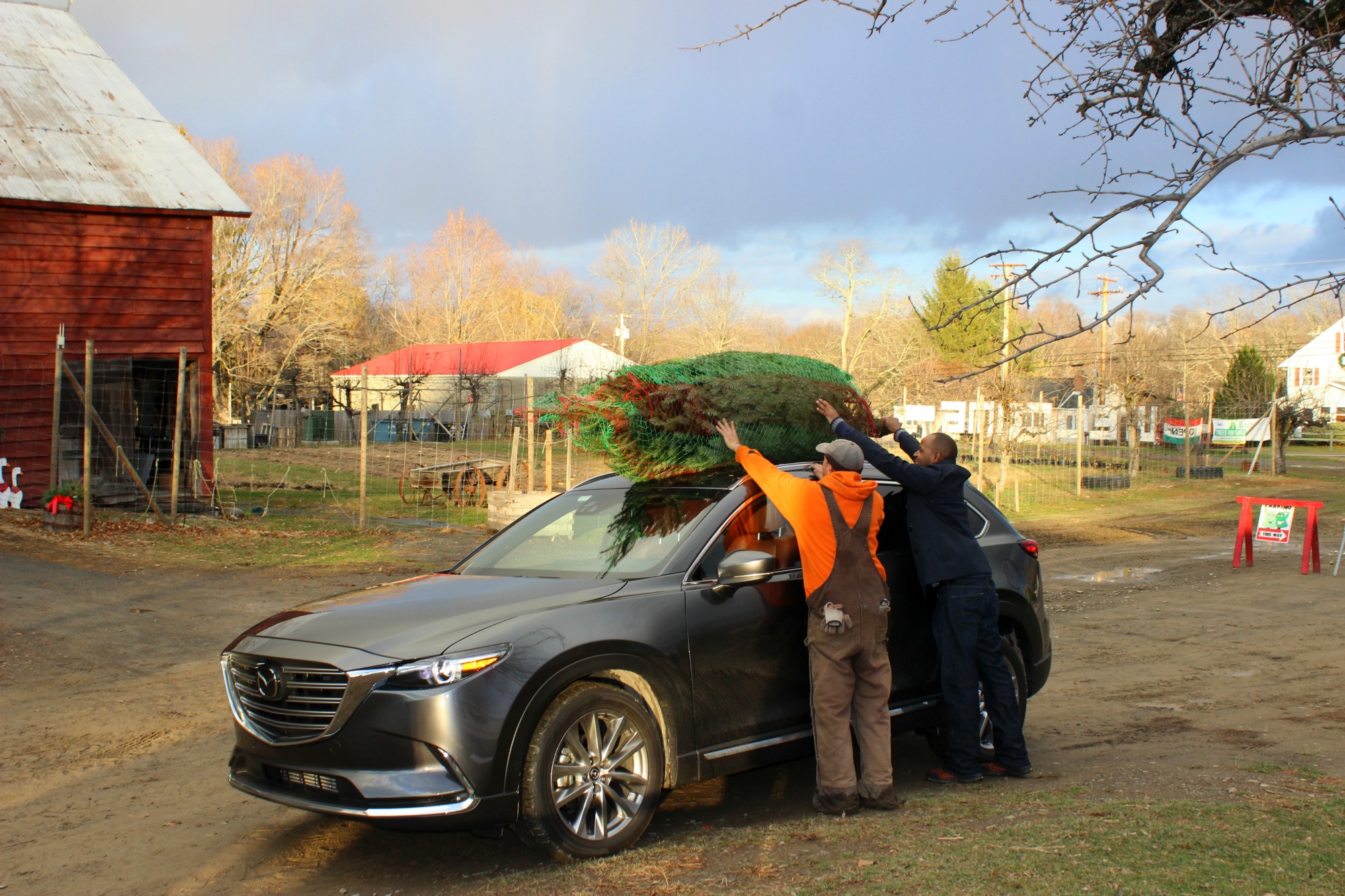 It felt so good to have such a warm luxurious ride back in the Mazda CX-9 Signature especially after standing out in the cold to help Mr. Rattles with the tree. We stopped briefly for hot cocoa and cookies. Then we headed home with the epicenter of our holiday love and decorations, our beautiful tree.  The Super Knight napped on the way back while The Princess Fairy read books on her Kindle. We enjoyed chatting and listening to some of our favorite holiday music through the Bose speakers.
We got the tree home thanks to no traffic, great weather conditions, and safety features like the Advanced Blind Spot Monitoring with Rear Cross Traffic Alert and Lane Departure Warning which give us parents confidence when driving around our precious little ones.
Now we have a HUGE but a very beautiful tree with a great story that we would always treasure long after the holidays are over and the tree is gone. We're looking forward to making this a family holiday tradition.
We're really grateful that Mazda could be such a big part of our holidays this year. As many of you know, I am an ambassador for St. Jude Children's Hospital where no child ever receives a bill for their treatment so I was happy tomake a donation to St. Jude with the Mazda Drive for Good program giving card.
Is visiting the Christmas tree farm part of your family's holiday tradition?
You can find a Mazda to test drive here.