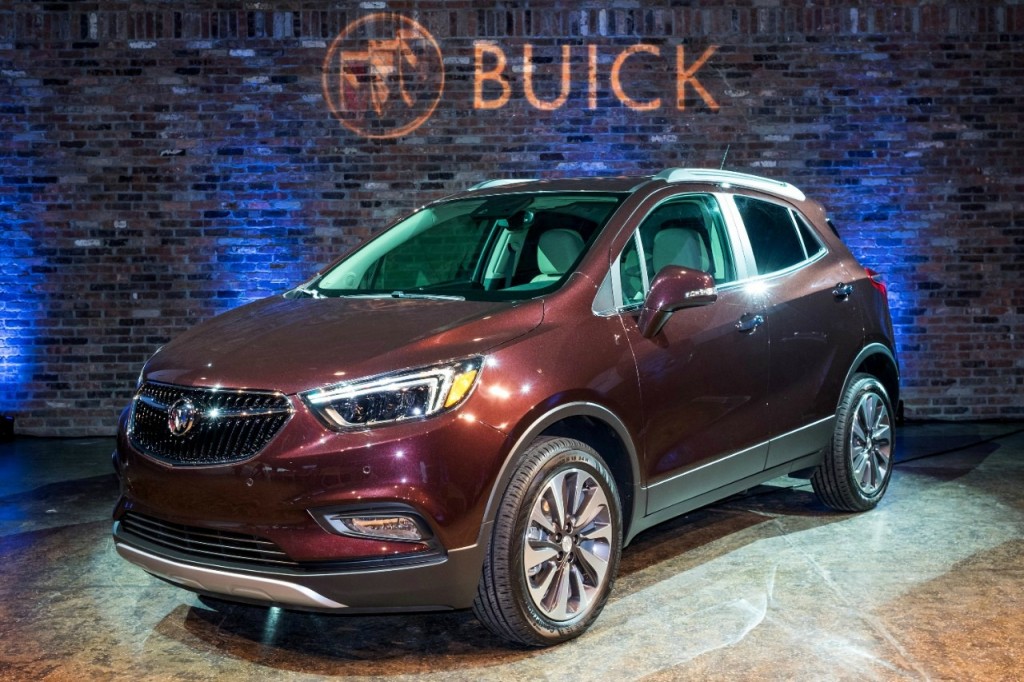 This post was sponsored by Buick as part of an Activation for Influence Central.
Yesterday was one of those deceivingly cold days here in New York City, it looked warm from inside but once you stepped out it was actually really cold. Anyway, I bundled up and headed out because I knew if there is anything that will warm me up it would be lunch and checking out new mommy wheels. My prediction was right, the temperature didn't even cross my mind as I checked out the reveal of the new  2017 Buick Encore luxury SUV over lunch.
Now, I must say the anticipation in the room was unquestionably high as everyone was eager to see what the new Buick Encore design. There were two models on the floor and they were covered like this. Now, if you know me well then you know that my mind wandered off to funny scenarios like mistakenly pulling off that cover if I got to close to snap photos.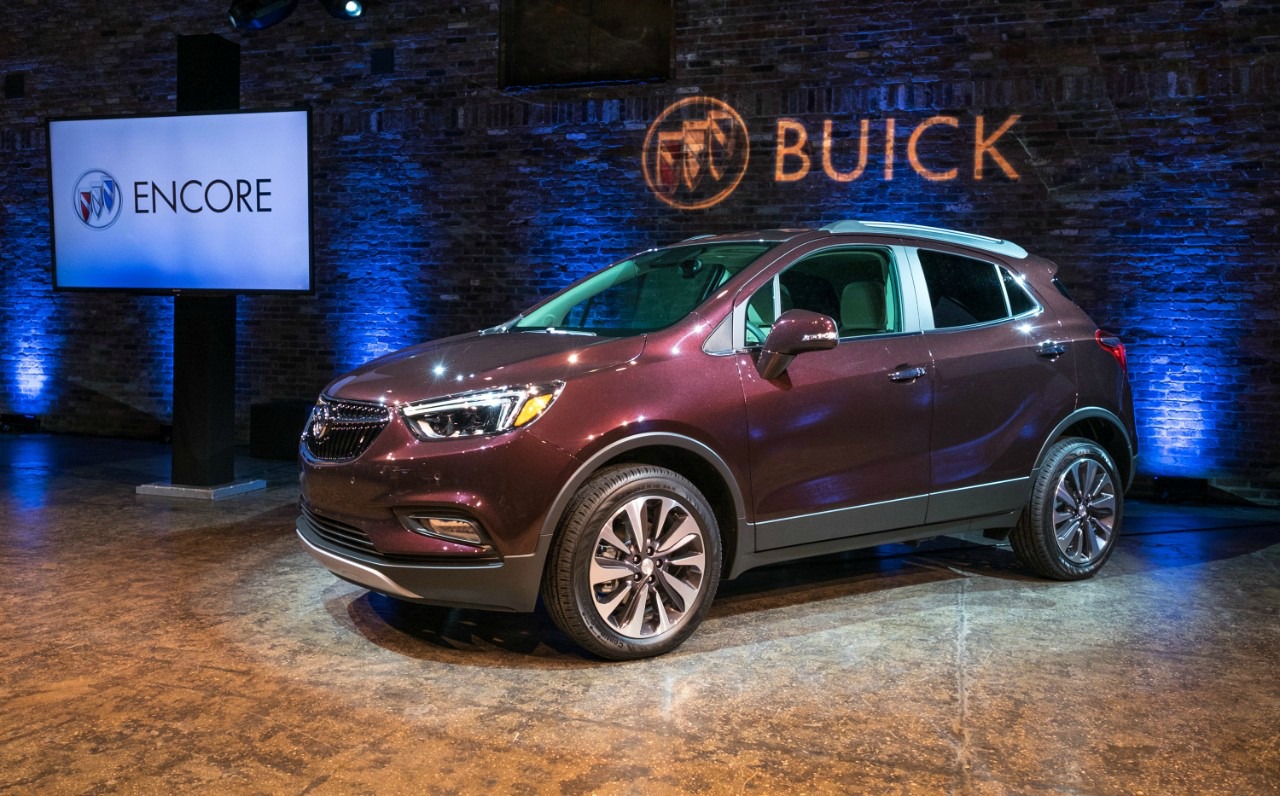 Anyway, Buick's Global VP of Sales took us out of our agony and introduced the 2017 Buick Encore. It's very eye catching with a very sophisticated design and the front grill redesigned with LED lights. Check it out!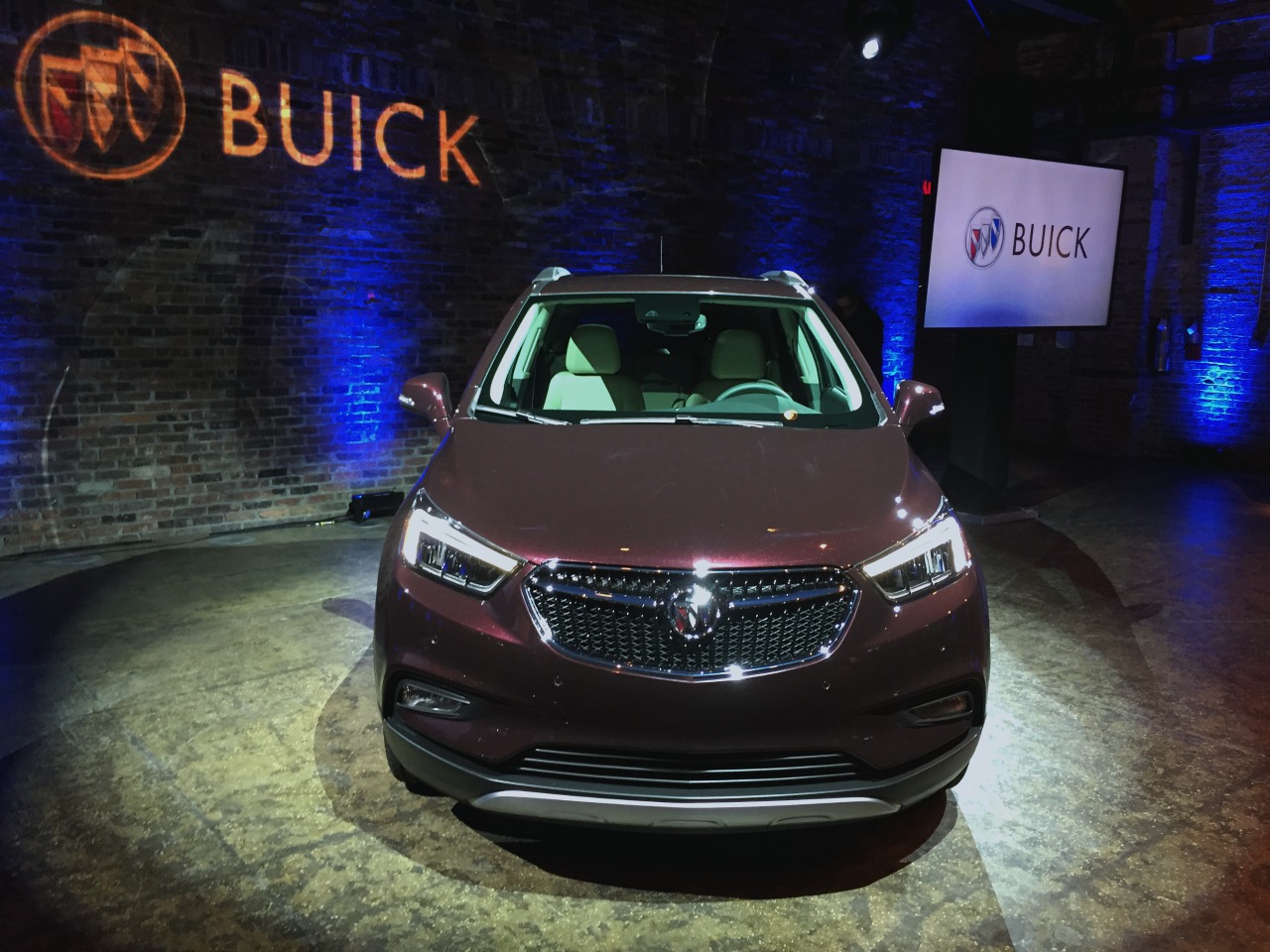 I had the opportunity to speak with one of the 2017 Buick Encore's designers and of course, I asked him "What features would make the Buick Encore a good choice for moms?" According to him, the design team wanted to ensure that the car felt intuitive and comfortable for drivers so they completely redesigned the display to make it simple and help you focus on driving safely with your kids.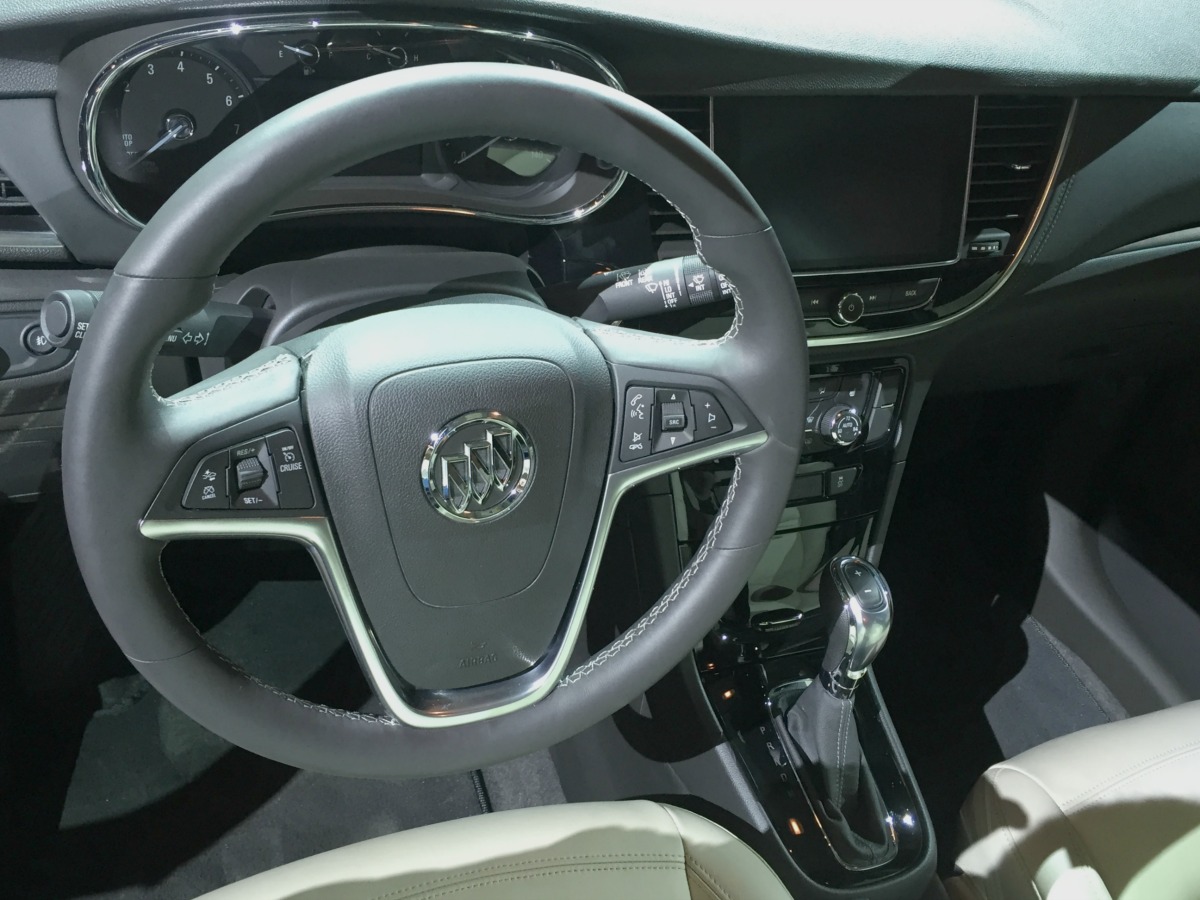 What really caught my attention is the Buick Encore comes equipped with Apple CarPlay so you send and text messages,  play music and make phone calls safely while driving. The Buick Encore also has Android AutoPlay so if you're an Android user you can take advantage of that.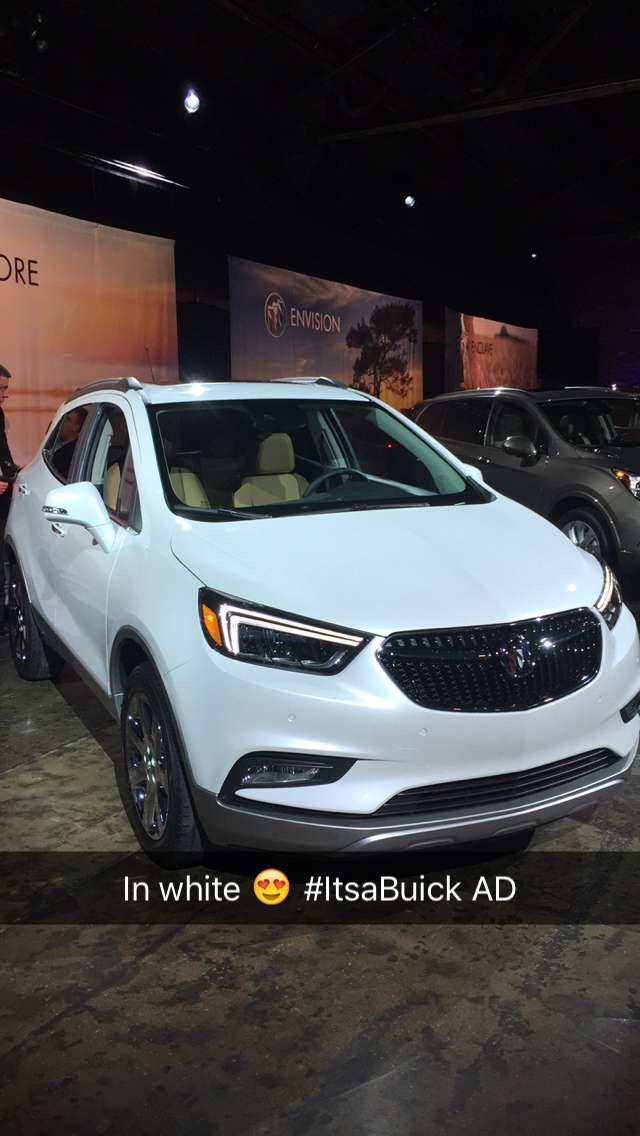 Other features I think moms will appreciate is the whisper quiet cabin which is perfect for those of us with kids who still nap or if you have a baby. More importantly, the Buick Encore is known for reliability which is very important for moms. It's the only domestic brand to be named in Consumer Survey for its dependability and appeal to female drivers.
Oh and I think one of the best things to note about the 2017 Buick Encore is that it offers luxury without the luxury price tag. For more information about the 2017 Buick Encore and to find a dealership in your area visit
Buick's website
.
What do you think about the new 2017 Buick Encore?