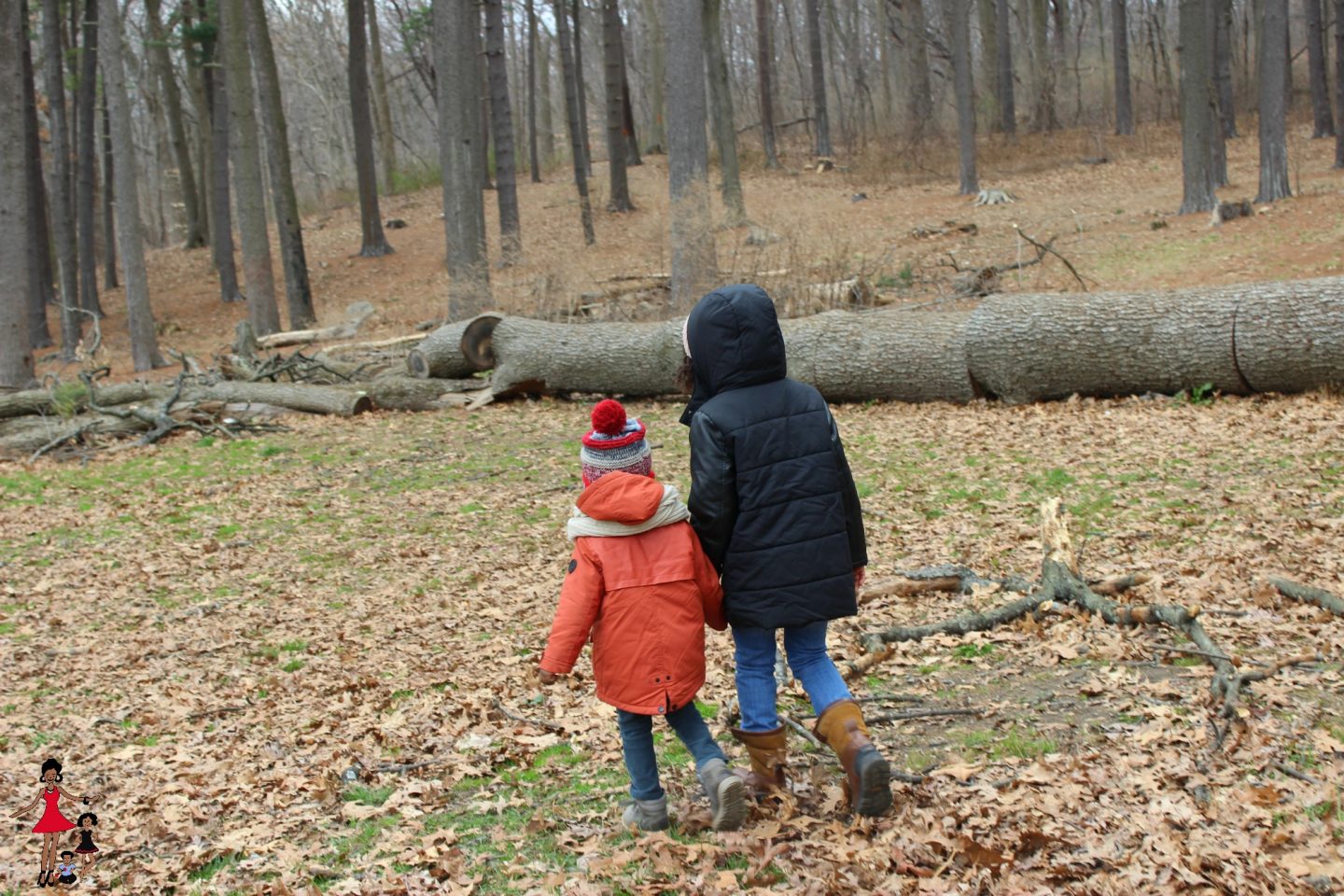 This is part of a sponsored collaboration with HBO and DiMe Media. However, all opinions expressed are my own.
Raising my two kids in New York City is amazing! I know it's not for everyone but we love having access to some of the most incredible museums in the world and making friends from just about every corner of the earth. That's one of the reasons my kids love the show Sesame Street, they feel like they live on Sesame Street (trust me we know quite a few colorful characters in real life too). My son loves Elmo, and until only recently he called him "Elbo" and The Princess Fairy is obsessed with Abby Cadabby, because well she's a fairy. These days you can find them running around the living room on Saturday mornings singing along or mimicking their favorite characters as they watch Sesame Street on HBO. Yep, you read that right, the new season of Sesame Street is now airing on HBO on Saturday mornings 9:00 am EST and 8:00 am CT.  I am happy to see how much Sesame Street is inspiring my little ones to get out and connect with nature. I mean, just check out Abby Cadabby's fairy garden in the clip below: 
Episodes like this one on Sesame Street always leaves my kids hungry with curiosity to explore in real life and I am glad to see my little ones excited to connect with nature especially now that it is spring and Earth Day are fast approaching. If you're a big city mom like me, here are 5 ways your kids can connect nature:
1. Explore Hiking Trails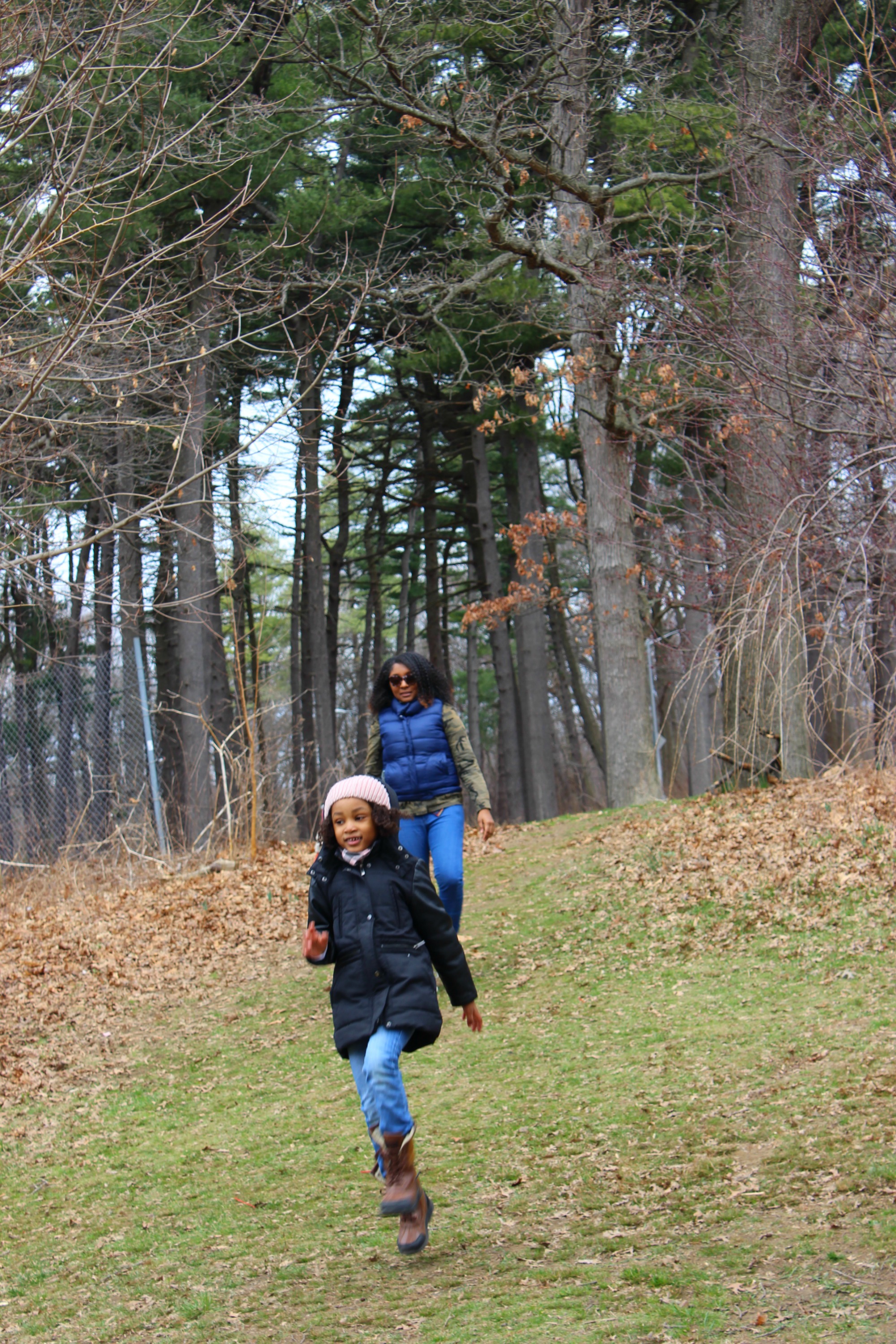 We love going for walks through local trails, one of our favorites in New York City is the Midwood trail in Prospect Park.  Once we get there we tend to forget about everything else and just have the best conversations and laughs. We also enjoy finding new paths, getting glimpses of animals and birds which either leads to my son chasing after them "to say hi" or running away from them.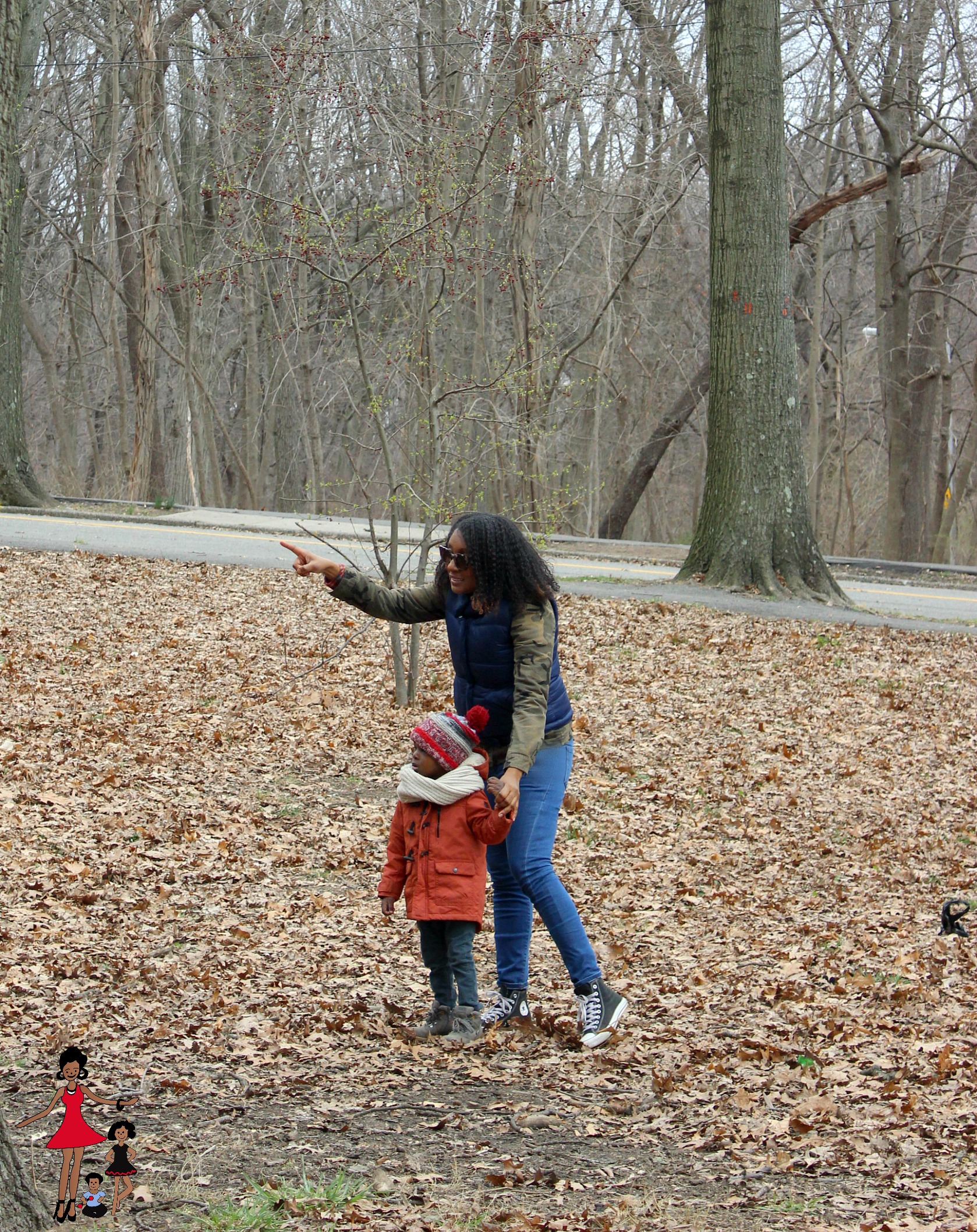 2. Plant an indoor Herb Garden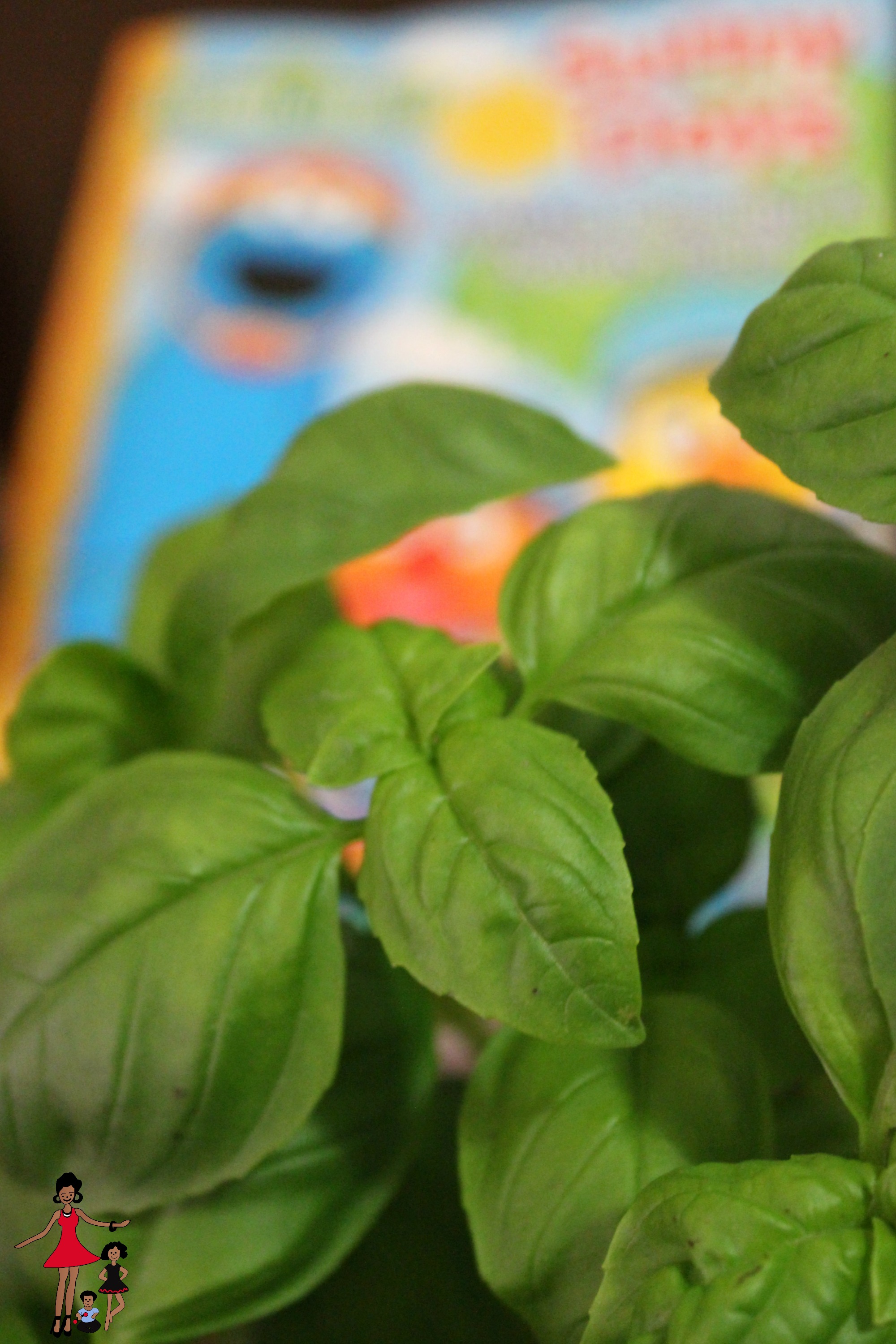 I can't brag about my green thumb because I don't have one but you don't have to be the best gardener to grow some herbs. That's why they're great for kids, it gives them a little responsibility to care for them and makes them curious about the plants. My daughter is always making sure that her herbs are getting good sunlight and water.  The good thing about herbs is that they thrive indoor and are perfect for urban families who live in apartments like us without an outdoor gardening space.
3. Shop at the Farmers Market
If you live in the city there are probably pop-up farmers markets in your neighborhood or nearby at least once a week. There is one in our neighborhood on weekends, we love to head there to get some of our veggies and fruits. I find that my kids are much more interested in the produce at the farmer's market than they are at the regular supermarket. By shopping at a farmers market you're also teaching your kids to take care of the environment as buying locally grown food reduces your damage on the earth since you're buying there is less shipping involved. An extra bonus, your chatty kid can learn more about how the food is grown and how the farmers treat their animals.  Oh and maybe bringing them along will make them less picky when the food gets on their plates.
4. Raise their awareness of the effects of deforestation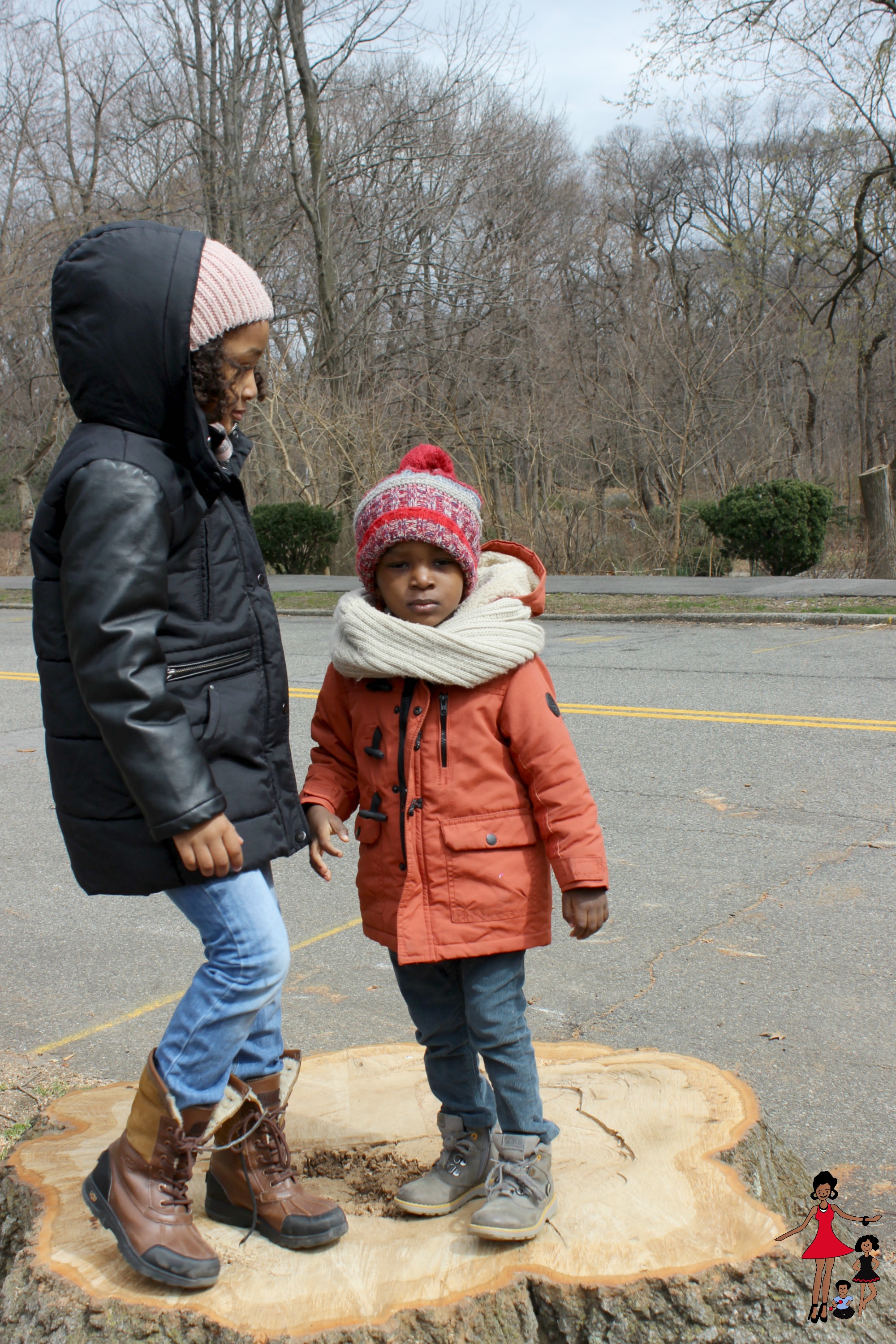 My 5-year-old is very aware of the effects of deforestation. As we walk around our neighborhood or local park she gets upset whenever she sees a tree stump of a tree that has been obviously chopped down. She starts to worry about birds because "…that used to be a bird's family home mama!" Of course, in the city, this isn't at the scale to consider this deforestation especially if the tree was a threat to homes or people but I love the fact that my daughter is considerate enough to not just think of how cutting trees affects people but also birds.
5. Teach them about the seasons.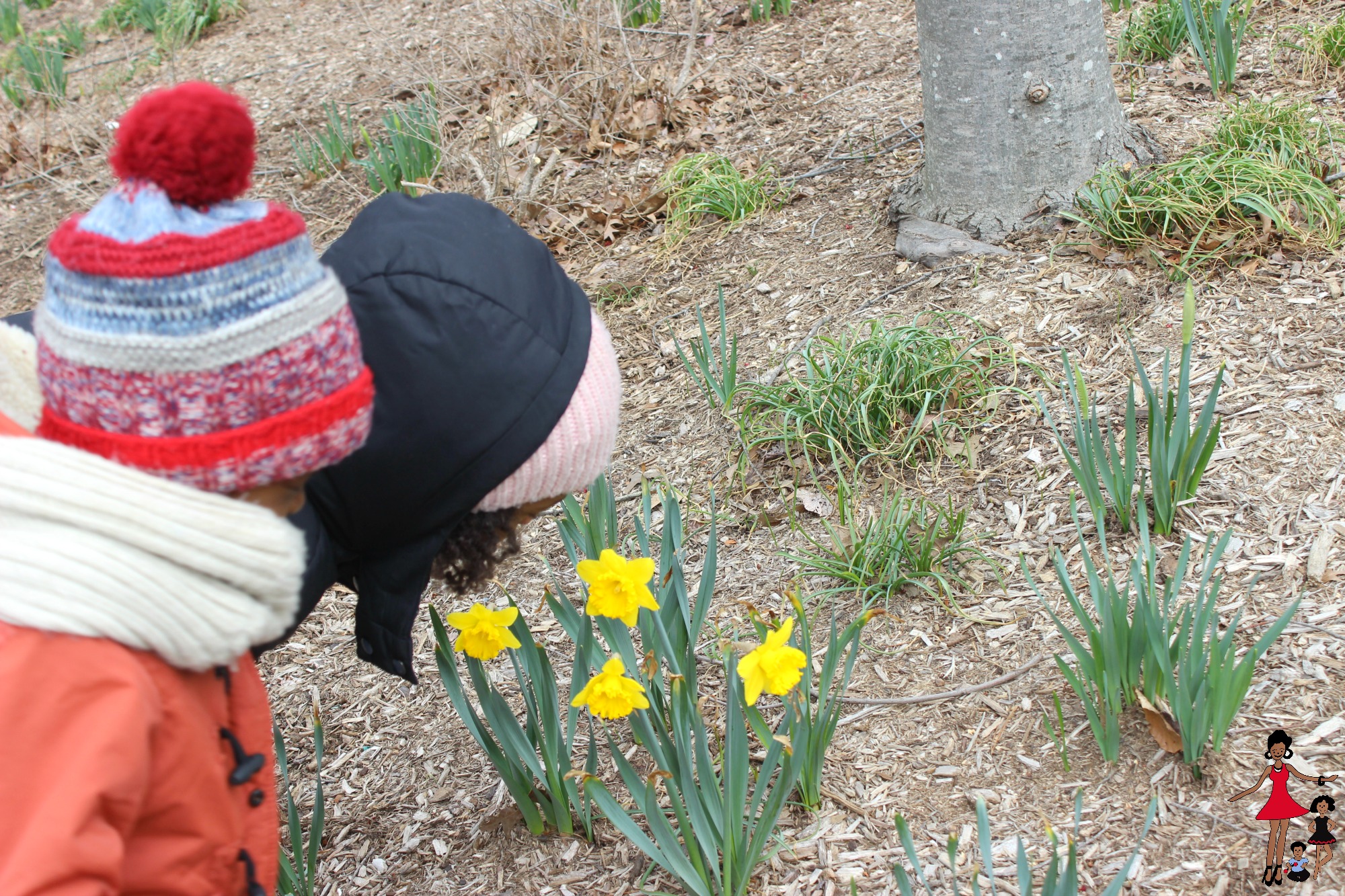 These days we're experiencing transitional weather in New York City and although it officially spring most days still feel like winter. I played a game with the kids to spot signs of spring on our walk this weekend to teach them ways to know that spring is near like blooming flowers, flower buds and the return of leaves on trees.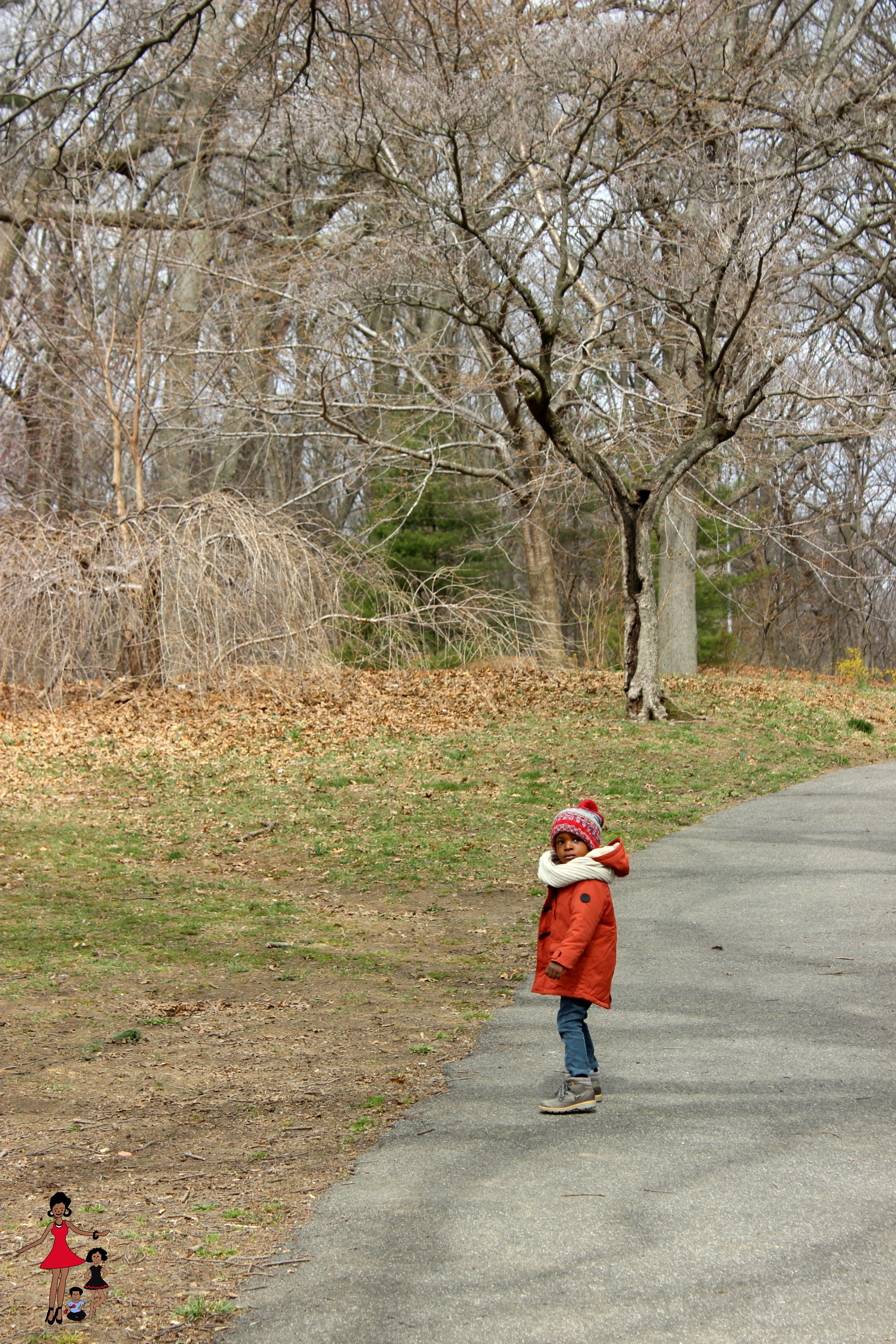 To further encourage your family to enjoy more of nature this spring, I am hosting a giveaway of a Sesame Street Spring Prize Pack which includes a spring planter set and herb kit.