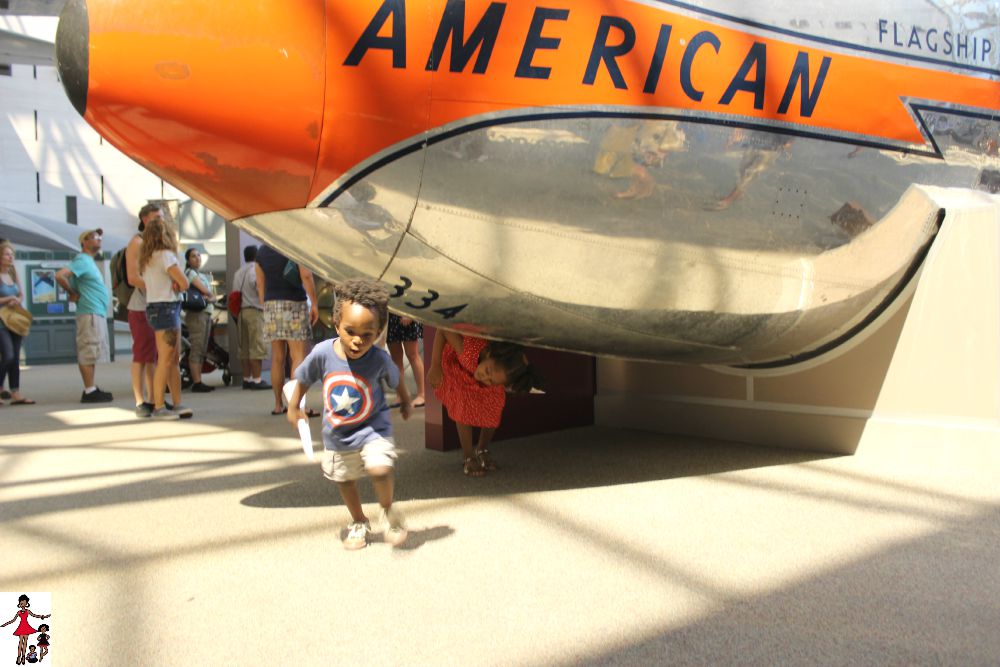 I've always LOVED museums! It's probably because I've always been obsessed with history but I've loved visiting museums way before I even started having kids. I would hunt down every new exhibit especially anything related to fashion, anthropology, African or African diaspora studies and art. One of my good friends even started calling me "Tomb Raider' because of my love for museums. Of course, from the moment I found out I was pregnant with my first child, I started researching children museums. I took her to her first exhibit when she was only a few months old. Since then we've visited a long list of museums along the East coast and I wanted to share some of the ones that really made an impression and that I think are worth the road trip or flight depending on the part of the country you live.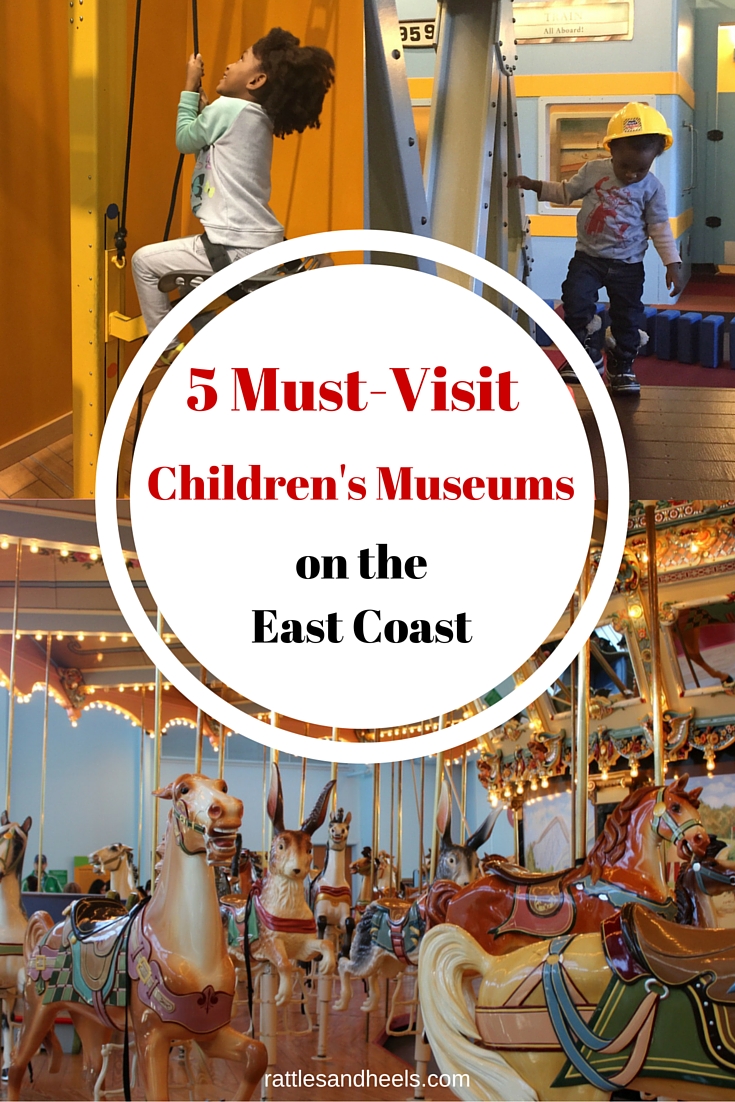 [Tweet "5 Must-Visit Children's Museums on the East Coast"]
1. Smithsonian National Air and Space Museum, Washington, D.C.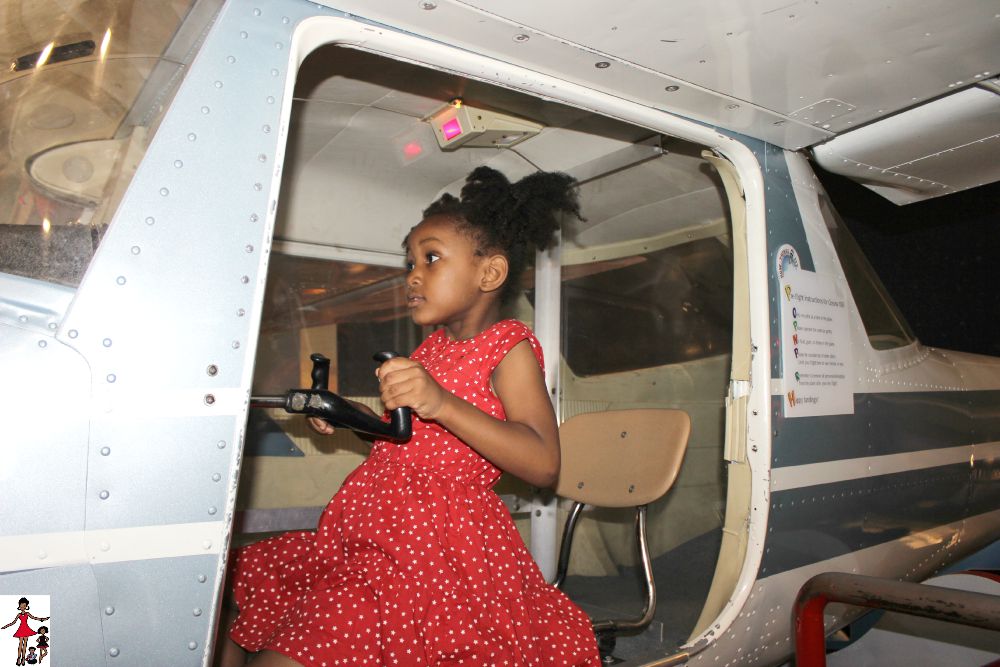 The Smithsonian National Air and Space Museum is hands down one of the best museums we've visited. The kids both collectively said "Wow!" the minute that we walked into the lobby, talk about first impressions. My son loves planes so he was basically in heaven and didn't want to leave. My daughter is all about science and discovering how things work so she was happy to get answers to lots of questions she was curious about. She loved learning about airplanes and space. It worked out great for both kids and even I learned a great deal.  There is so much history, science, geography and just about every subject covered here it's a great opportunity for learning. This is one of the museums that I know the kids would enjoy going to as they get older, I don't forsee them outgrowing it.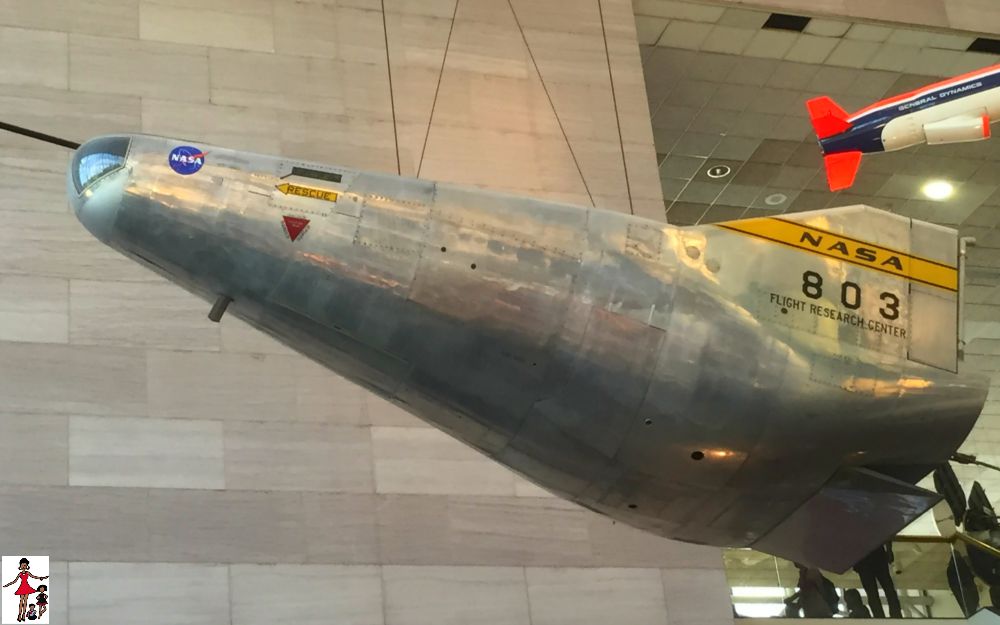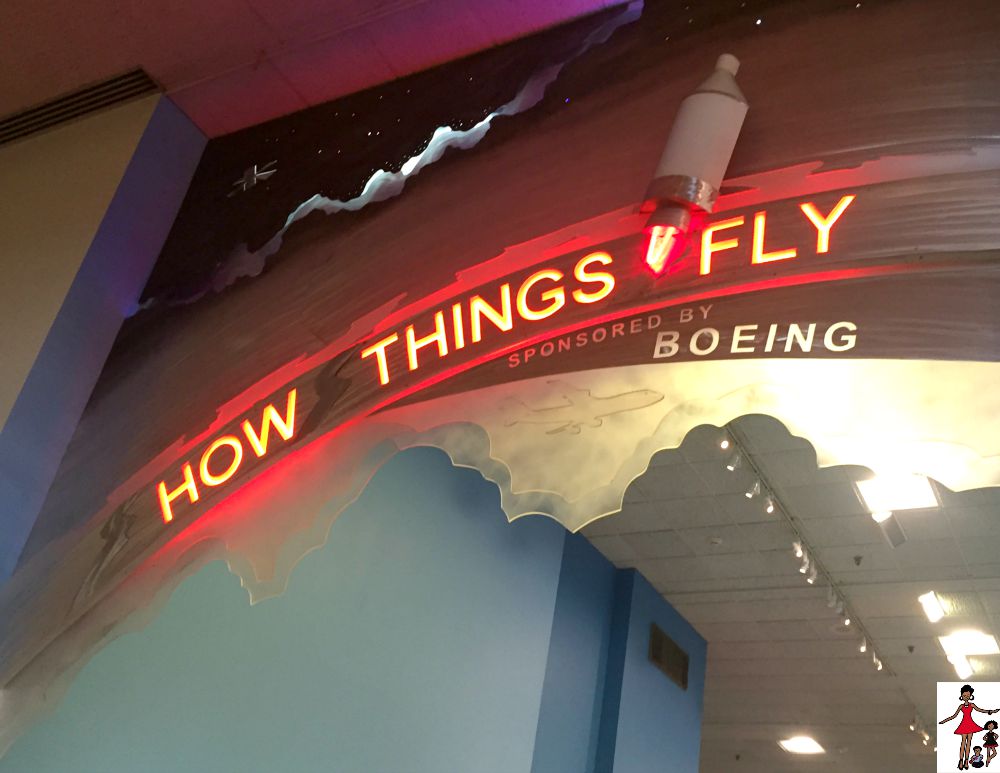 The How Things Fly exhibit is for children and has lots of hands-on learning exhibits through playing and experiments. It is small and did get a bit crowded at times but there are more interactive demonstrations throughout the museum for kids that really bring the exhibits to life.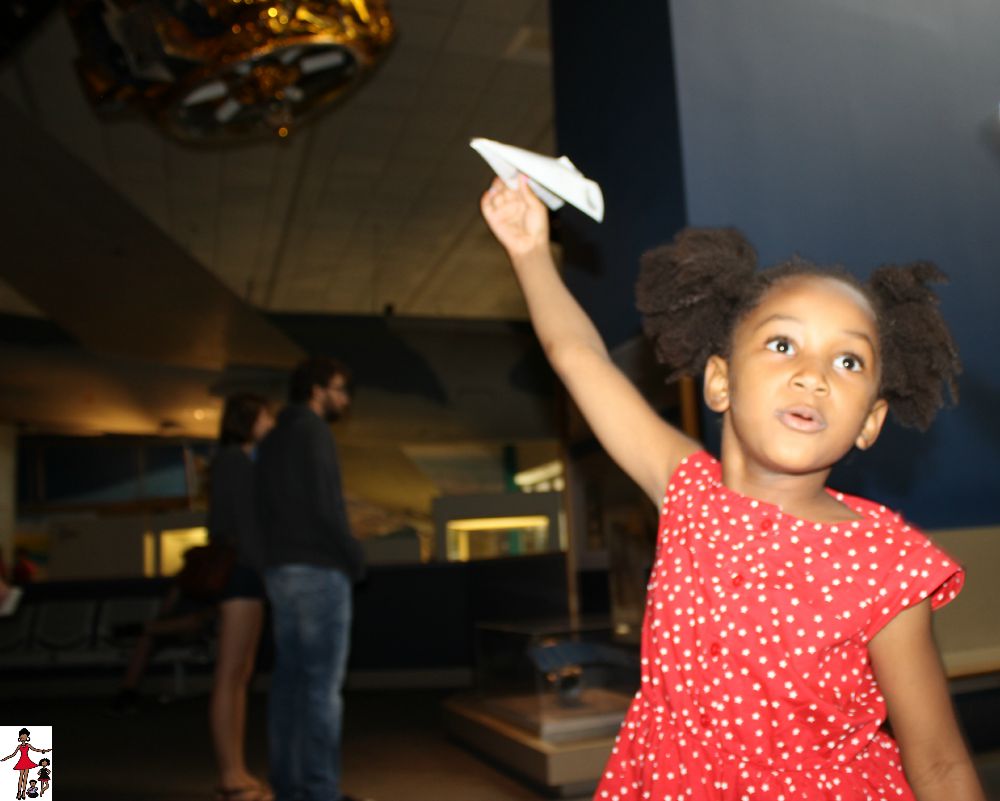 The Smithsonian National Air and Space Museum collection is mind blowing with 20,000 of the 60,000+ air and space objects. Although we spent half day there because my son needed to take his nap, this museum can easily be a full day expedition without any complaints of boredom if you have older children.
Read more about our experience at the Smithsonian National Air and Space Museum here.
2. Liberty Science Center, Newark, N.J.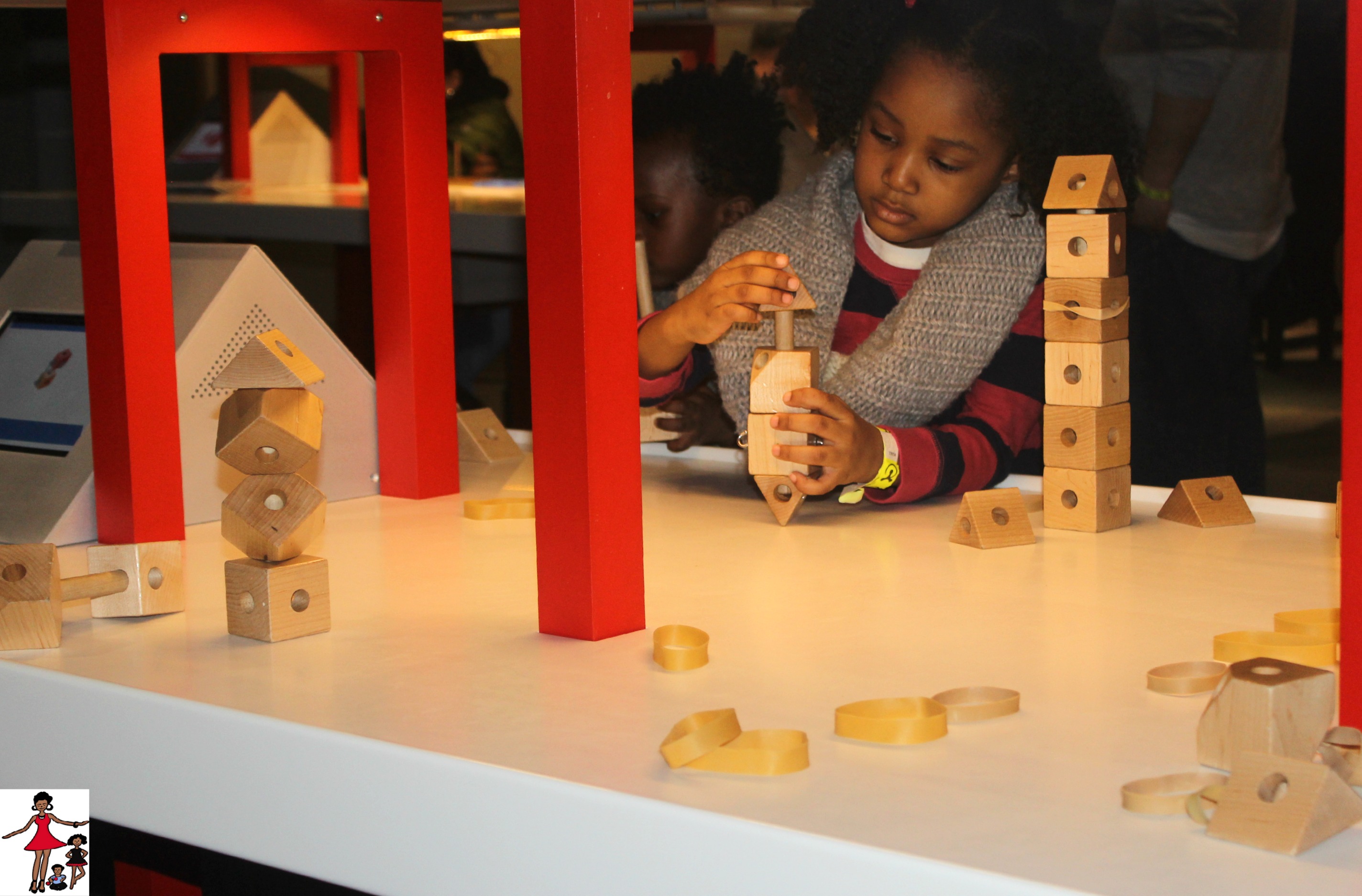 Do you have a budding scientist on your hands? Let's head to New Jersey to the Liberty Science Center in Newark, just minutes outside of New York City.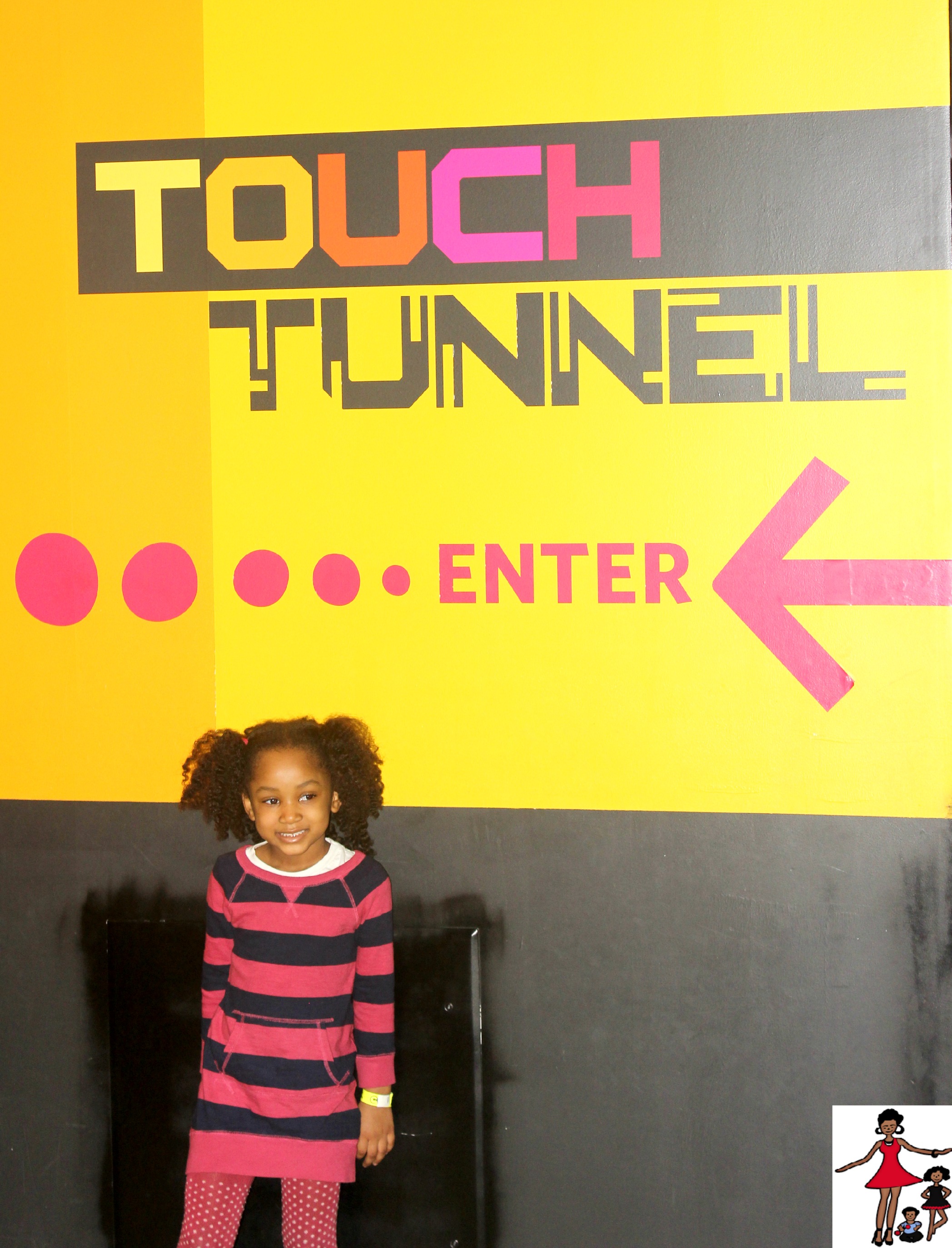 There is always an interactive children's exhibit here, we enjoyed the Sesame Street Presents The Body exhibit when we visited. Some of the fun permanent exhibits include The Touch Tunnel, Wonder Why, Infinity Climber and Infection Connection where my toddler enjoyed crawling through the large blood vessels.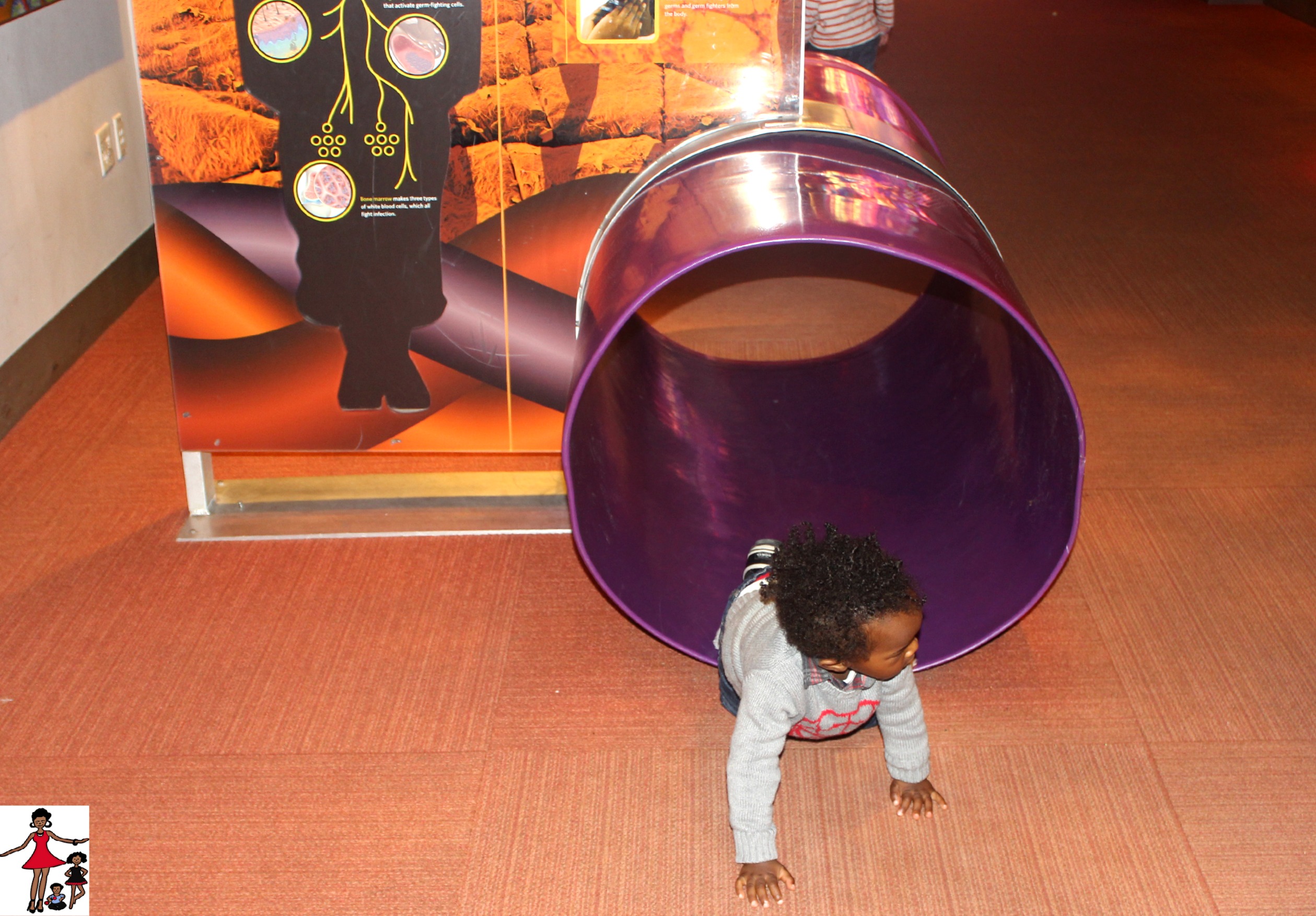 The Liberty Science Center is definitely a must-visit and although my kids are small I think there are plenty exhibits and information that will also grab older children's attention.
3. Please Touch Museum, Philadelphia, PA
The Please Touch Museum is a good reason to head to Philadelphia with the kids.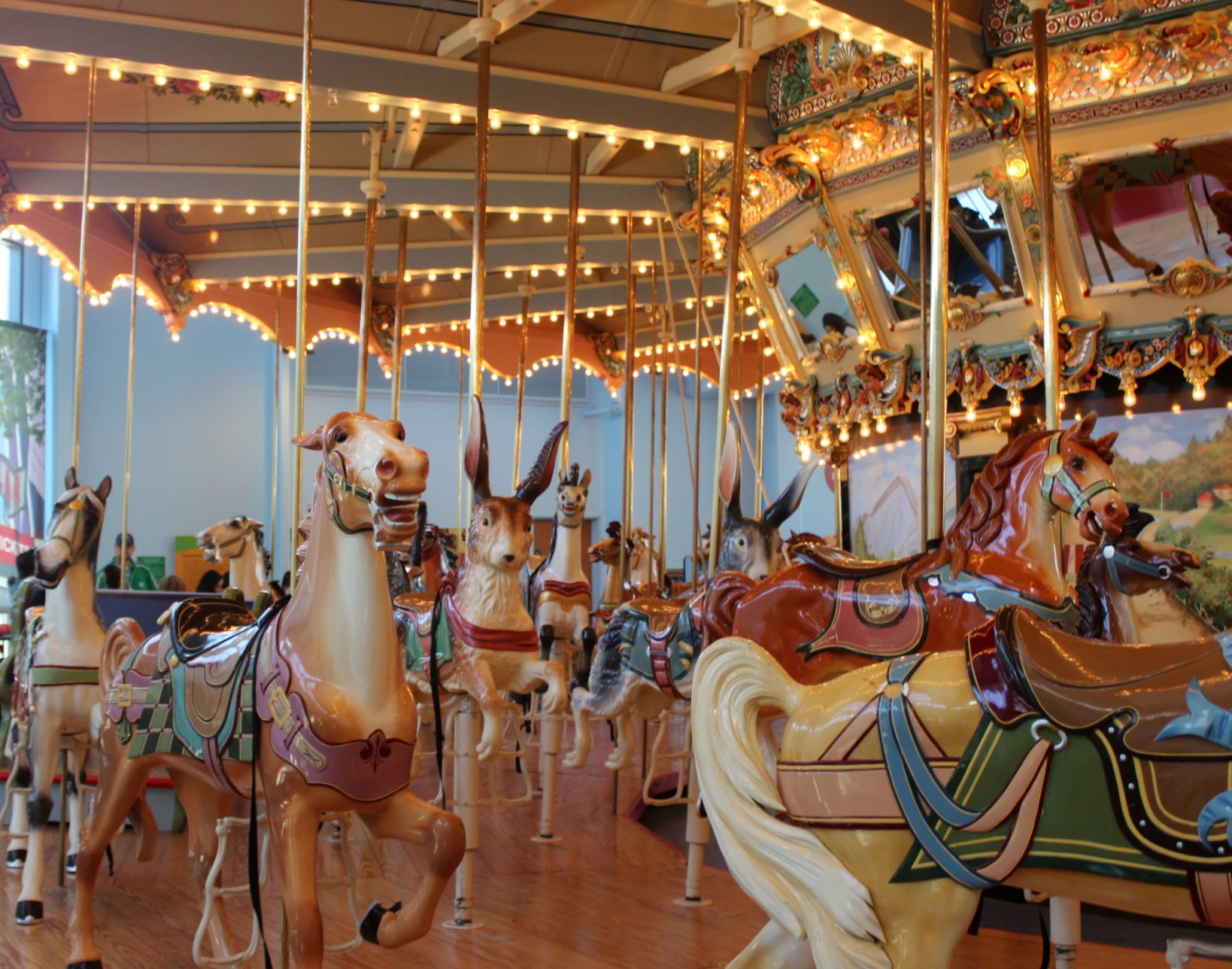 I am a huge fan of Philadelphia as a family destination because there are so much wonderful historic sites. The Please Touch Museum is really icing on the cake. It's whimsical (hello carousel) and incredibly fun.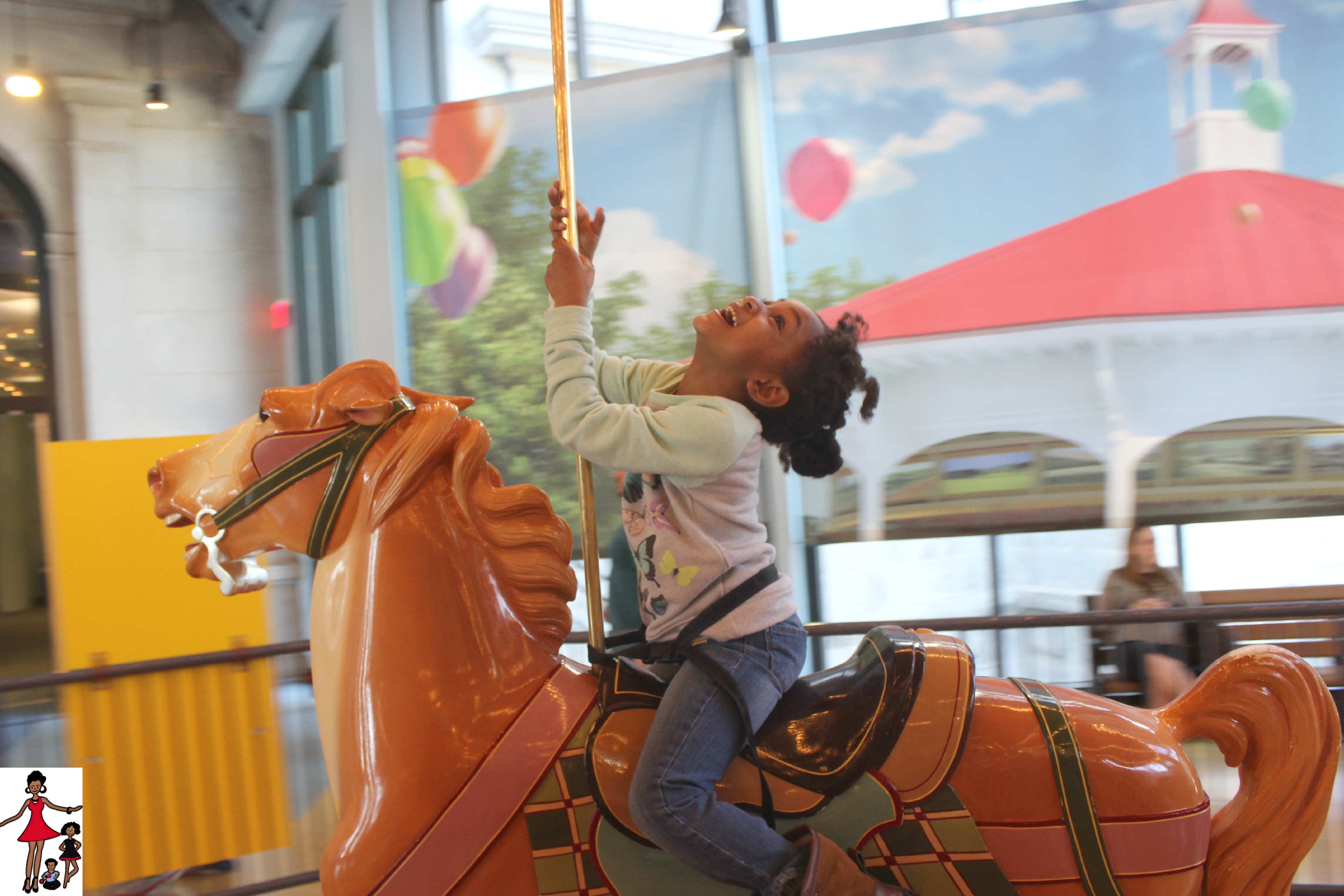 There are just endless opportunities for kids to learn through play at the Please Touch Museum from going down the rabbit hole in the Wonderland exhibit to racing sailboats in the River Adventures exhibit. The Please Touch Museum is definitely catered to younger children. I'm pretty sure that most of these exhibits wouldn't be stimulating to older kids. So while your 12-year-old may be bored out his mind here your younger kids will have the best time here.
4. Boston Children's Museum, Boston, MA
I heard so much about he Boston Children's Museum that I had to take my children. While we planned to go during the summer we ended up getting there last September. This museum lives up to the hype, it's exciting and fun for kids and they definitely get to learn more about themselves and their bodies. My kids really enjoyed the Arthur and Friends, Kid Power and Investigate exhibits.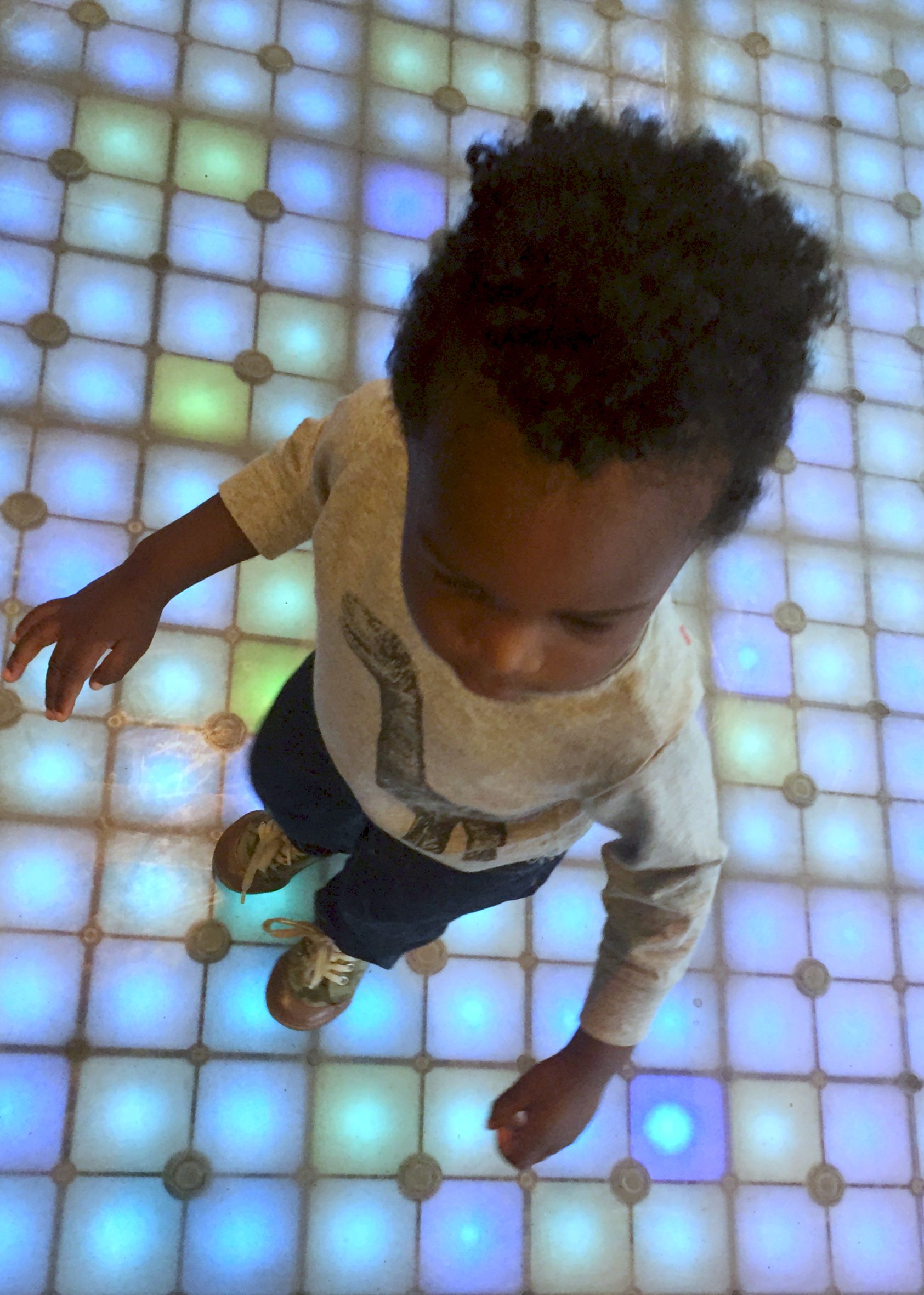 More about our experience at the Boston Children's Museum here.
5.  Long Island Children's Museum, Garden City, NY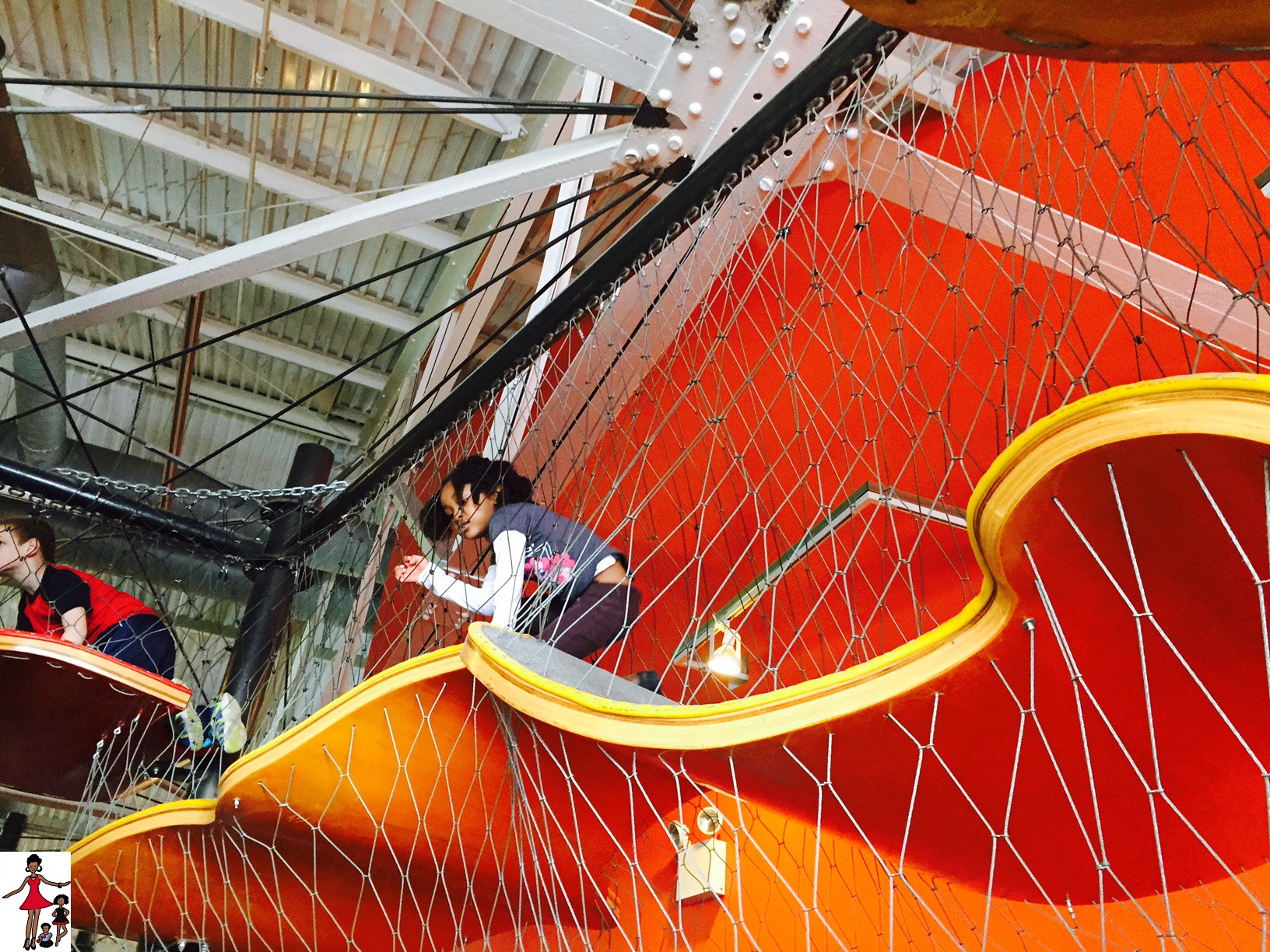 Close to home for one of our favorites, the Long Island Children's Museum. The exhibits at this museum are all very stimulating for babies to elementary school kids. The kids enjoyed everything from stepping into giant bubbles that even covered daddy to climbing the Infinity Climber.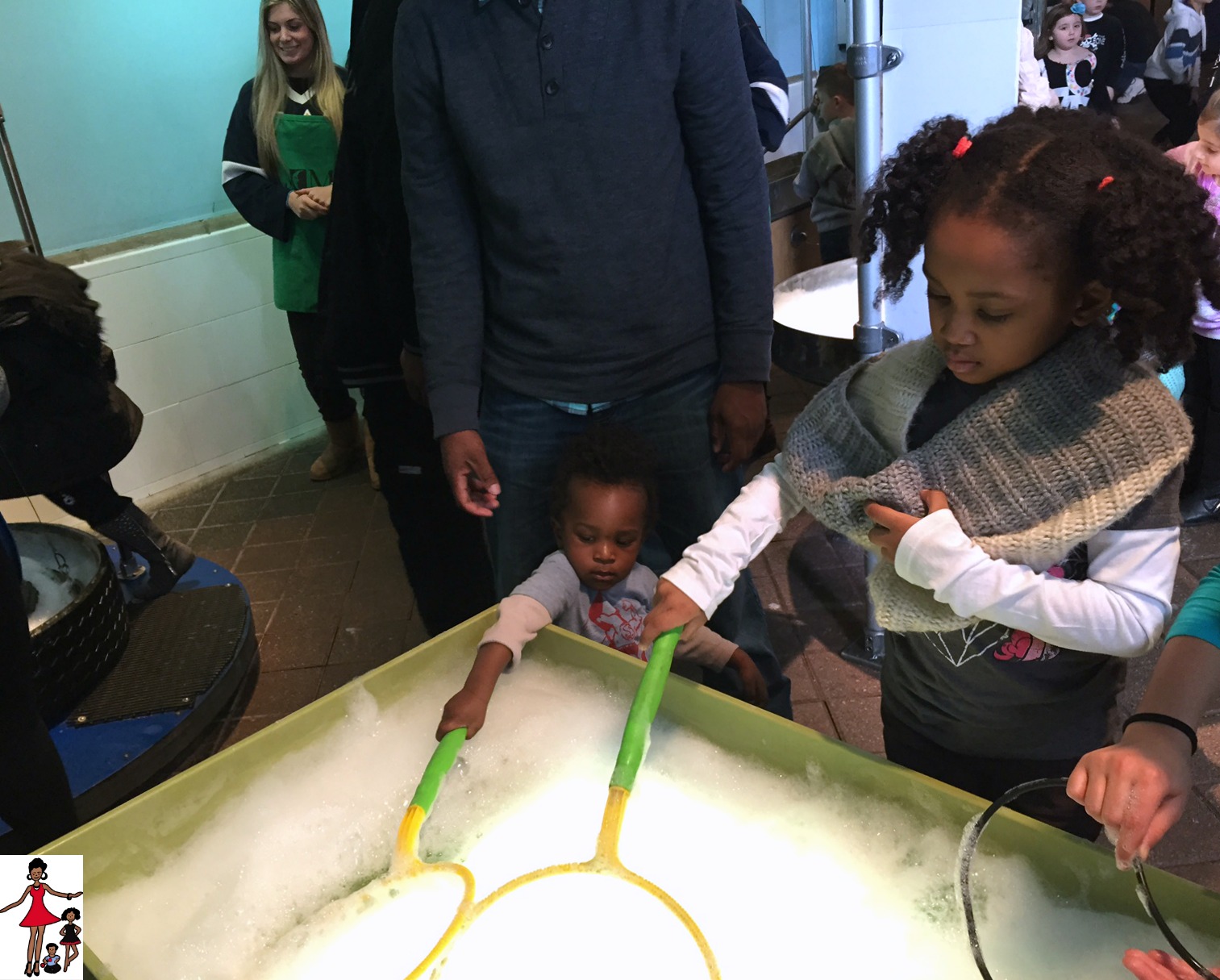 My daughter's favorite exhibit is communication station she has been practicing her broadcasting skills since she was a toddler.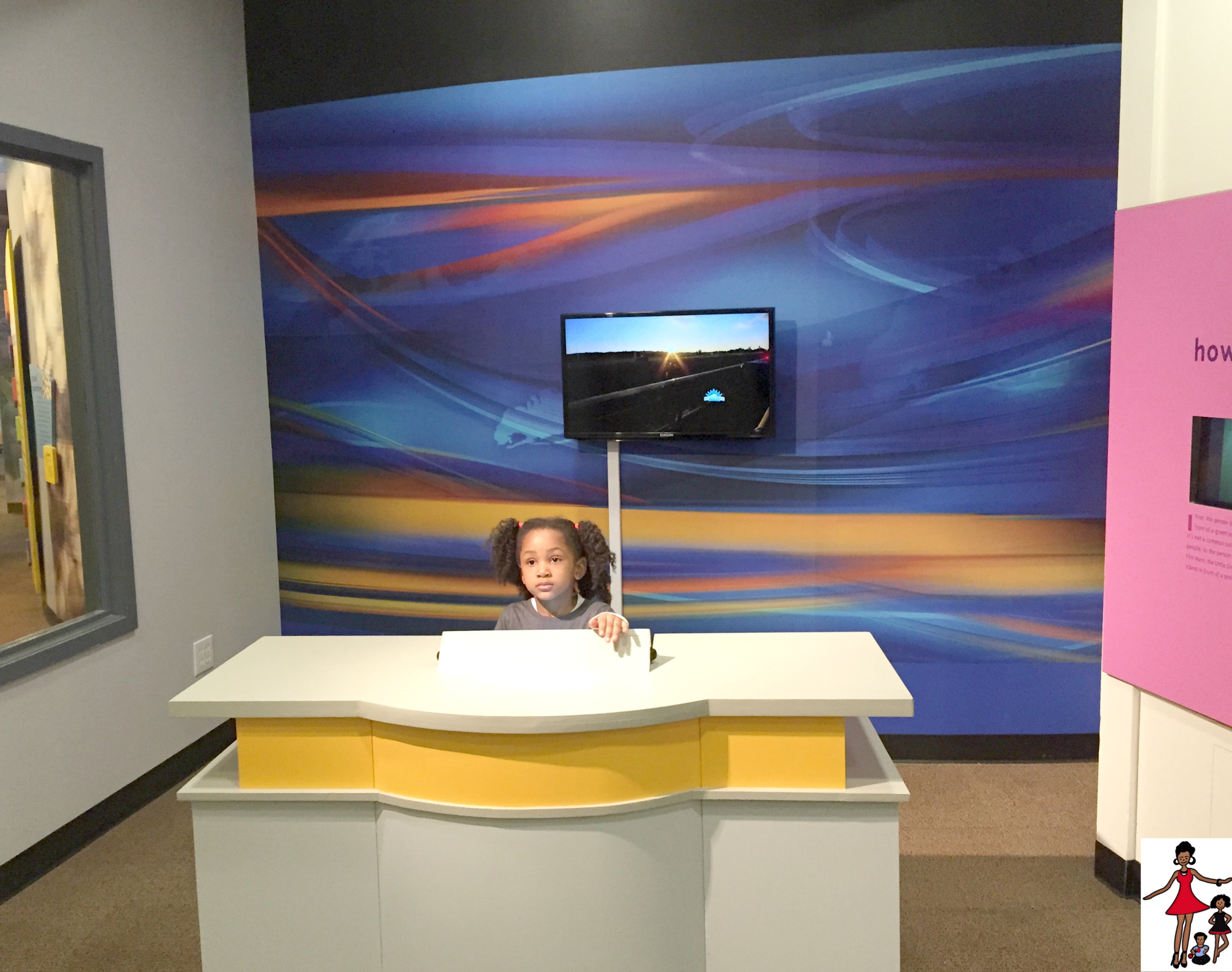 For toddlers, I highly suggest TotSpot where they can enjoy a toddler sized pretend town. My son and daughter both loved TotSpot as toddlers and it's wonderful for babies with spaces for them to crawl and explore.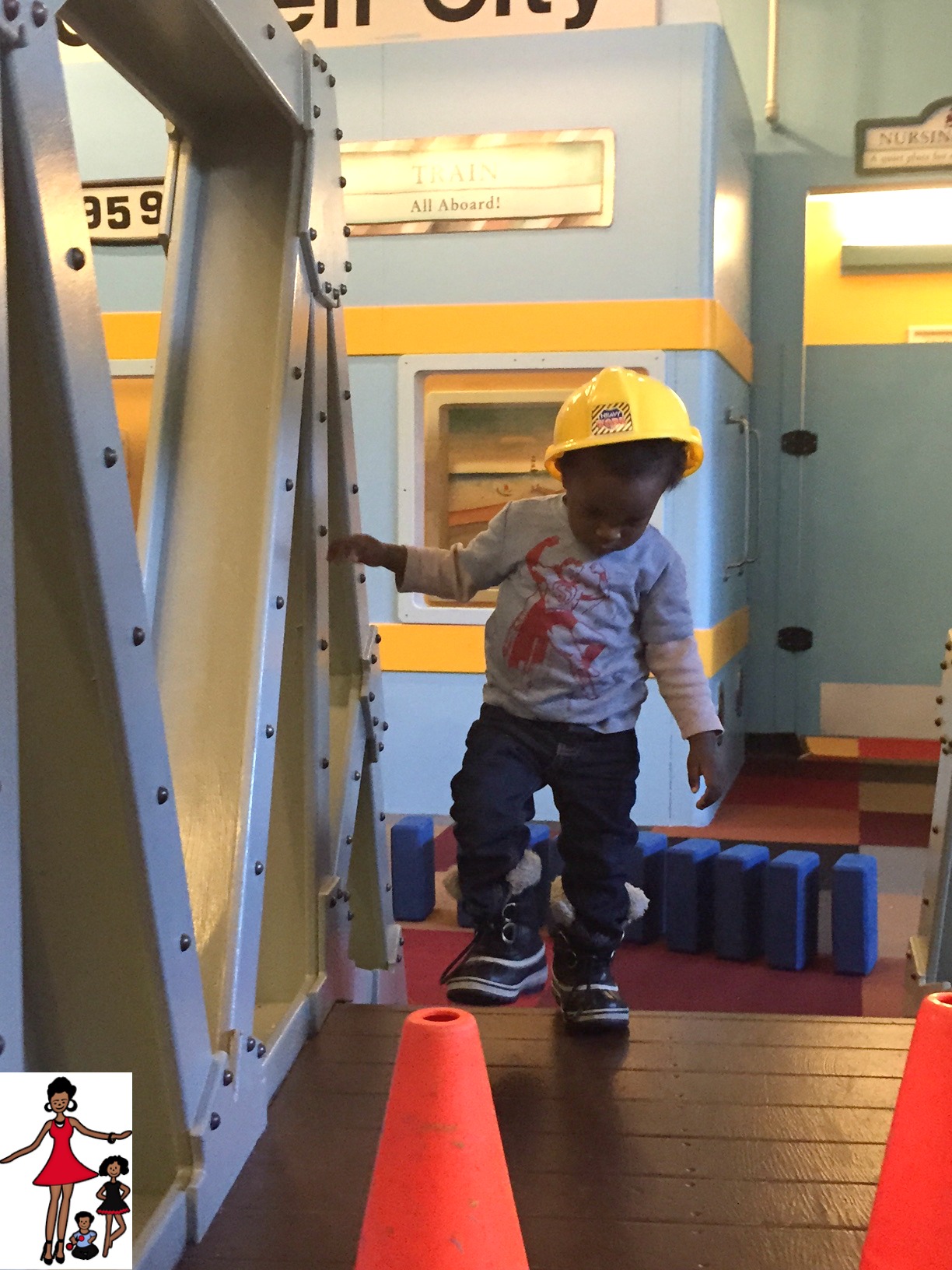 Get all the details about Long Island Children's Museum here!
PS: This list could be much longer and it was a struggle to narrow it down to 5. There are many other museums that we really enjoy and visit regularly that I will be sure to share soon.
Have you visited any of these museums with your family?