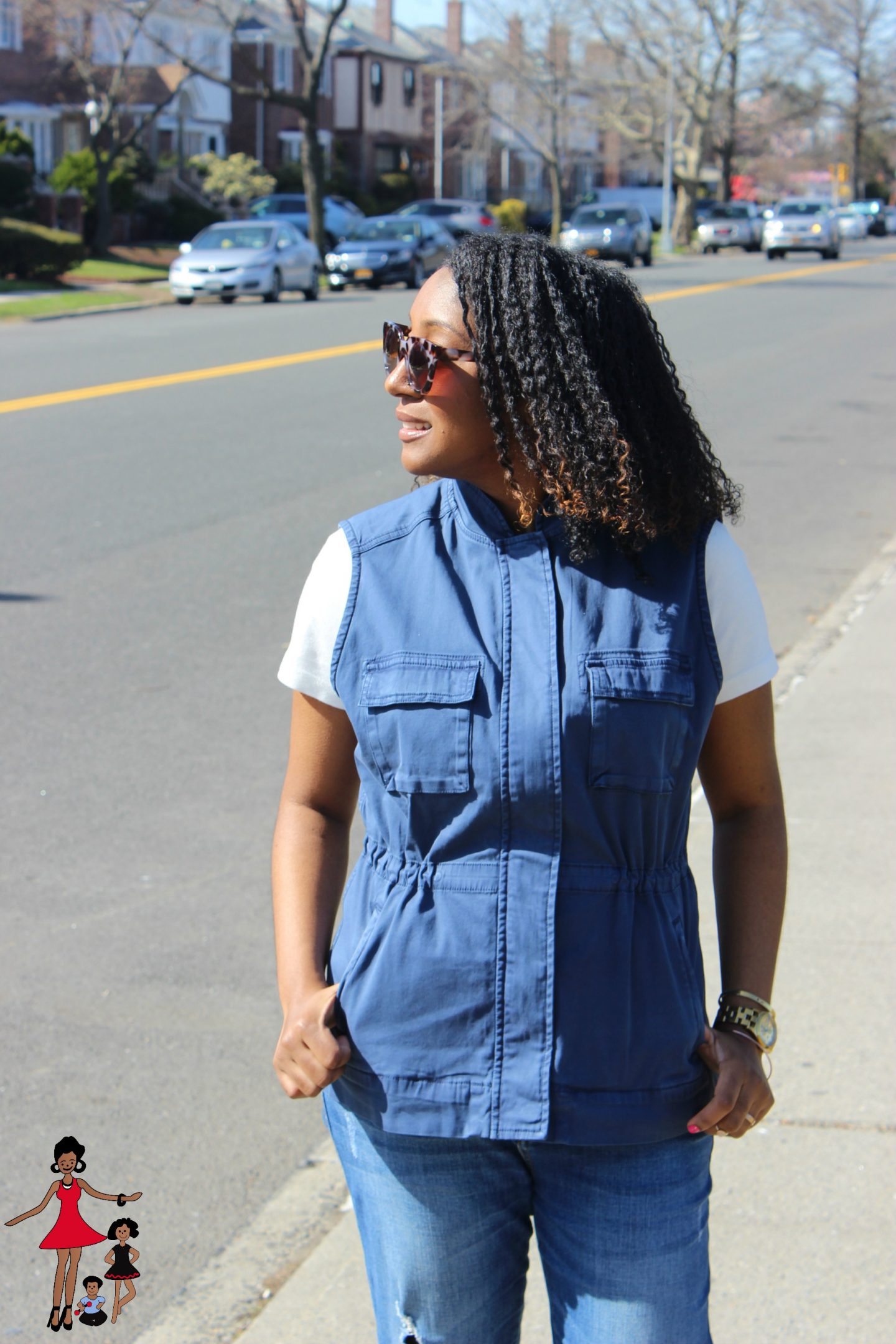 I received complimentary product from Orvis for this review. However, all opinions are my own.
Before I had kids my spring and summer were BANANAS! Seriously, while I wasn't quite dancing on tables, my hubby and I were enjoying everything that New York City has to offer once we clocked off work. We were also enjoying the newlywed life and dating the hell out of each other. Oh, the days! I was always wearing heels because fashion was 100 times more important than comfort.  My summers look completely different now! You can usually find me chasing a toddler around a playground, curving them from heading into the sprinklers fully-dressed and negotiating the time to leave. My old dress code doesn't exactly work for my new role so of course over the years I've switched up my style. I think this year, my 6th year in, my casual mom spring style is finally where it needs to be. I wanted to share with you 5 casual must-haves for spring: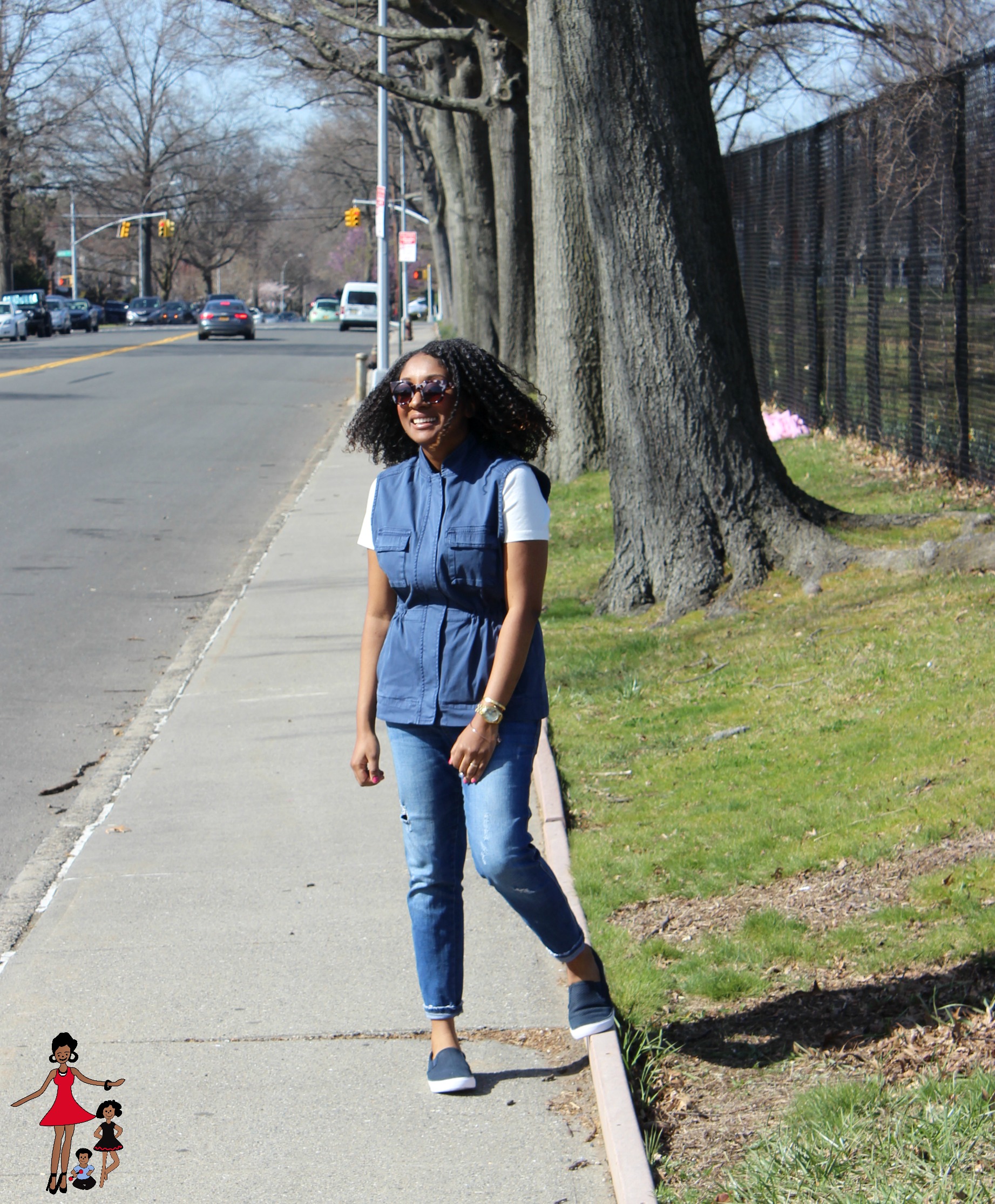 1.Lots of pockets! 
We've talked about it before but let's chat again! Kids have stuff, lots of stuff from miniature superheroes to balls to just random plastic or paper things I have to ask "What's that?" The thing about kids is that they don't like to carry their own stuff themselves and why should they when mom is there to carry it? So, you need pockets, the more the merrier. Even if you have a baby who can't take their own toys along yet you're going to need pockets for pacifier holders and bibs and a bunch of stuff. A utility vest like the one I am wearing here is perfect for the job, there is a bunch of pockets so you can hold onto all the random stuff. The best part, you don't have to sacrifice style. This vest is from the Orvis online store's new spring collection. I love the color against my complexion and I am looking forward to wearing it with everything from shorts to jersey dresses this spring. It's a great key piece for transitional weather as are most of the pieces in their new collection.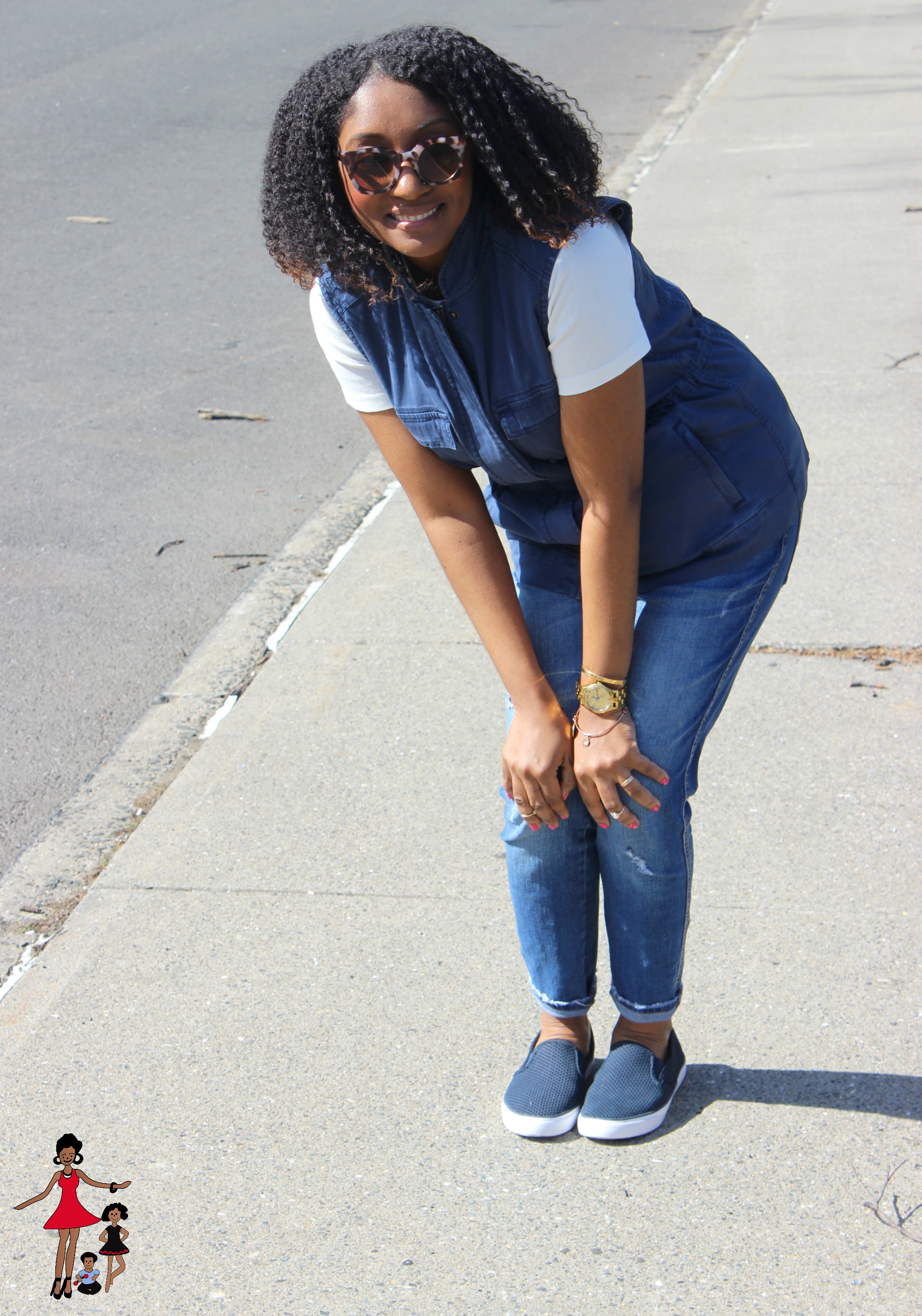 2. Sunglasses
Since the days of staying inside during the bright hours and only stepping out after sundown is over sunglasses are necessary. I like to have fun and get sunglasses with funky frames or that are really trendy. I think it's okay to have fun with them and express your individuality. It's important for us moms to protect our eyes from the brutal sun and my mom loves to warn me that not wearing them leads to squinting and squinting leads to wrinkles.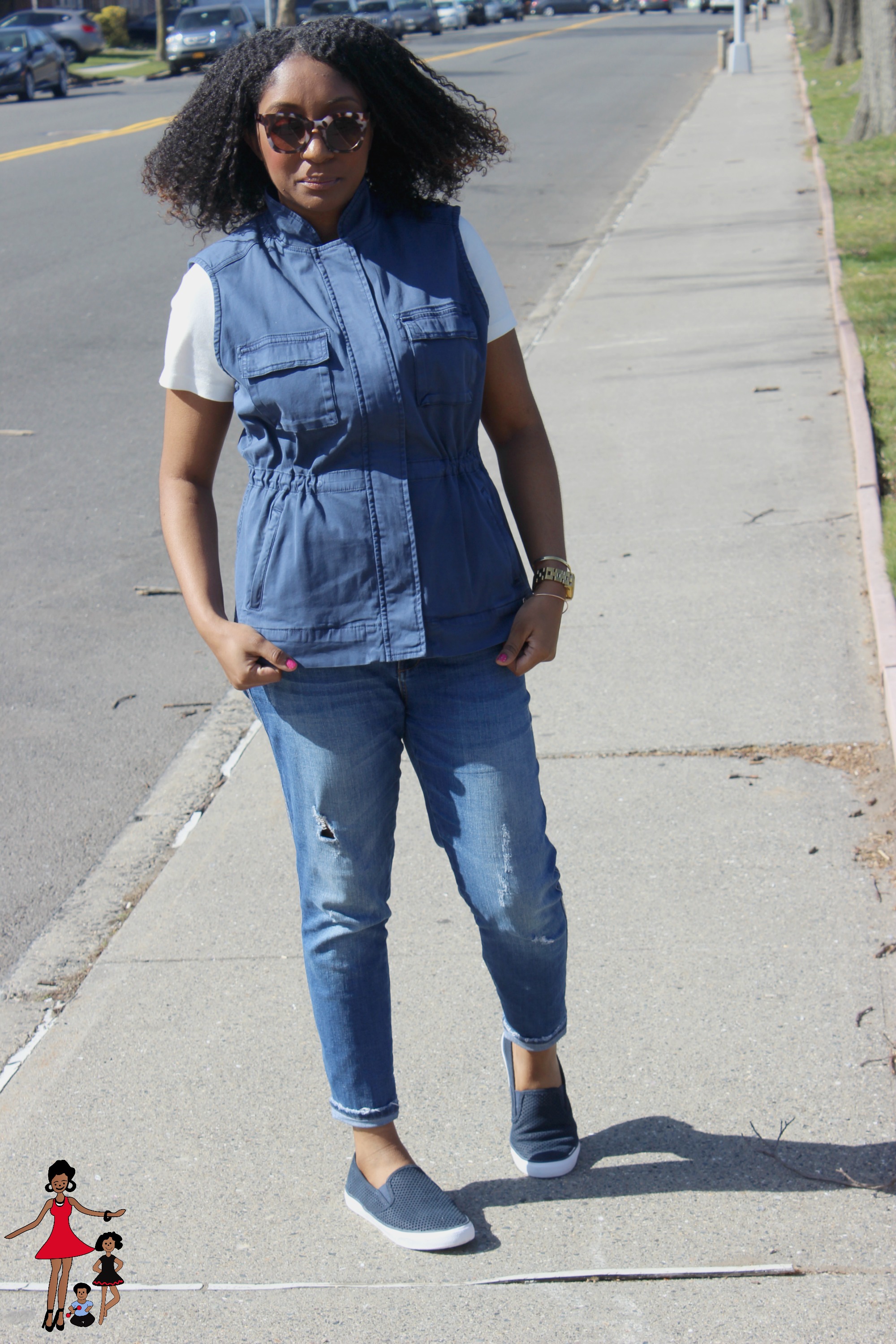 3. Cool and airy shoes
These perforated Sperry slip-on sneakers from Orvis work really well for warm days walking all over the New York City with my children. I don't have to worry about sweaty feet as the perforated style keeps my feet cool and prevents moisture from forming in the soles of my sneakers. Most of all they are pretty cool and will look great with just about everything. I got them in navy as I think this color will be more durable than the lighter colors.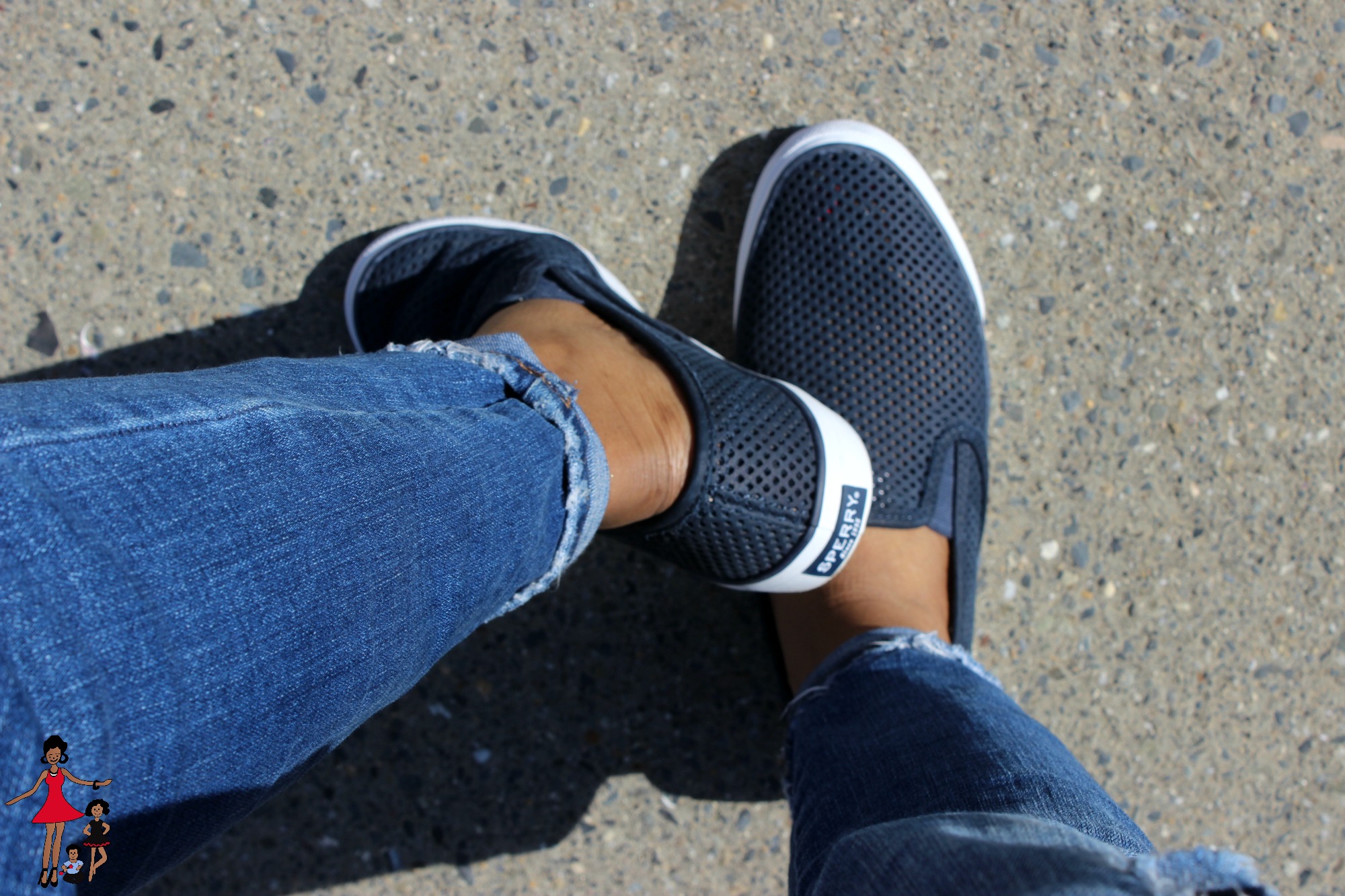 4. Boyfriend jeans
I'm not sure there is anyone who loves boyfriend jeans more than I do! I can't live with them so much that when the weather really heats up, I swap them for boyfriend shorts. They're fashionable and functional and I can bend down to tie laces and push a toddler on a bicycle.  I feel like I am wearing my husband sweats without actually going out in them. If you're iffy about trying boyfriend jeans like I initially was please give them a shot, they are really the best "mom jeans" ever.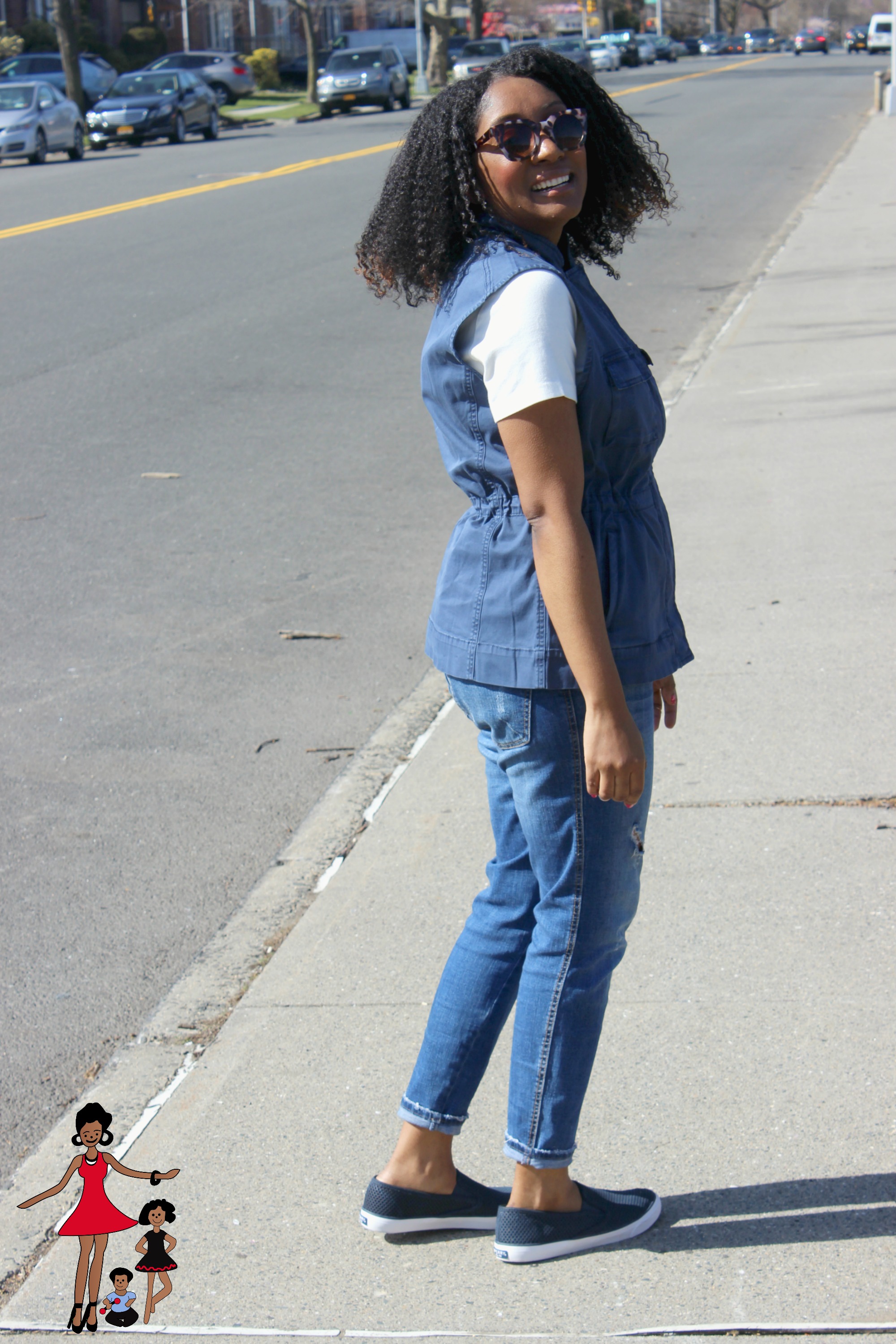 5. Light Cotton shirts
Shirts that are light and soft against my skin is just the best ever, they reduce sweating and keeps you cool when it's hot. My favorites are cool graphic tees and button-down shirt (but y'all already knew that). I like to wear my cotton shirts just a little loose so my mommy pouch aka muffin top stays in its place.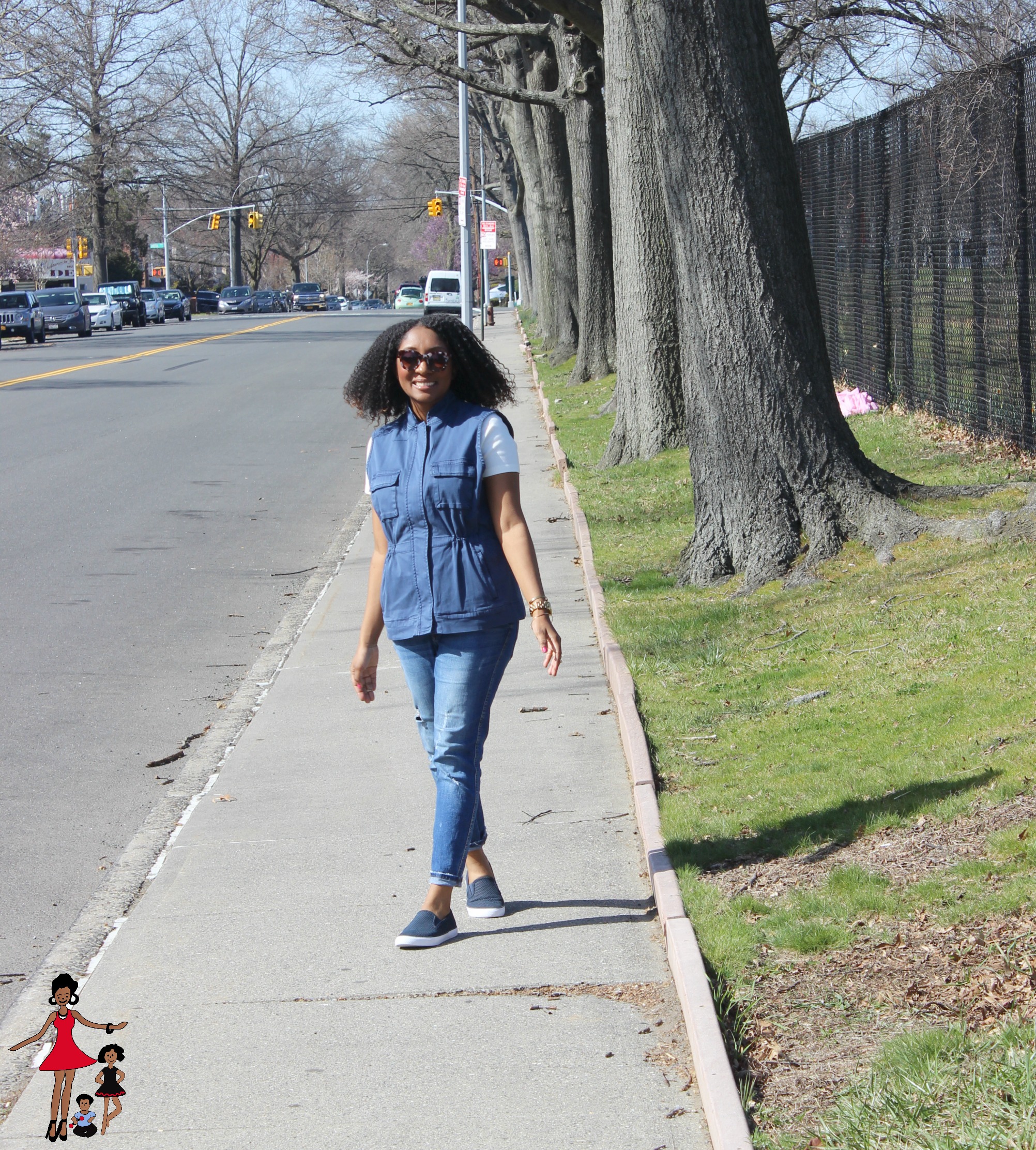 So that's my 5 casual must-haves for Spring. Do you have any other mom style casual must-haves for spring to add to this list? Let me know in the comment section below.
GIVEAWAY
I have awesome news! I am hosting a giveaway for you to get a chance to win one of ten $100 gift codes to Orvis online store. This contest is open until May 2, 2016. You can enter below!
Orvis
Refresh Your Wardrobe Giveaway

I-C will randomly select 10 winners from all program entries and will handle fulfillment of the winning prizes. 
Oh and like a giveaway isn't enough! Here is a coupon code to get $25 off any purchase of $50 or more. Enter: ICSPRING at check out.