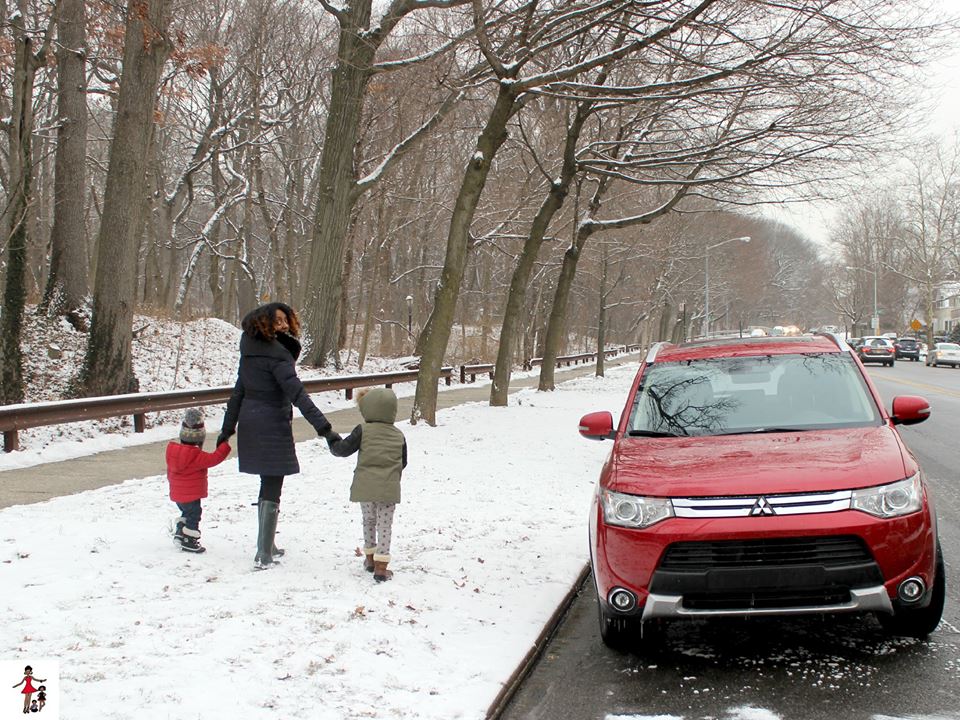 Vehicle was provided for the 2015 Mitsubishi Outlander Review.  As always, all opinions are my own.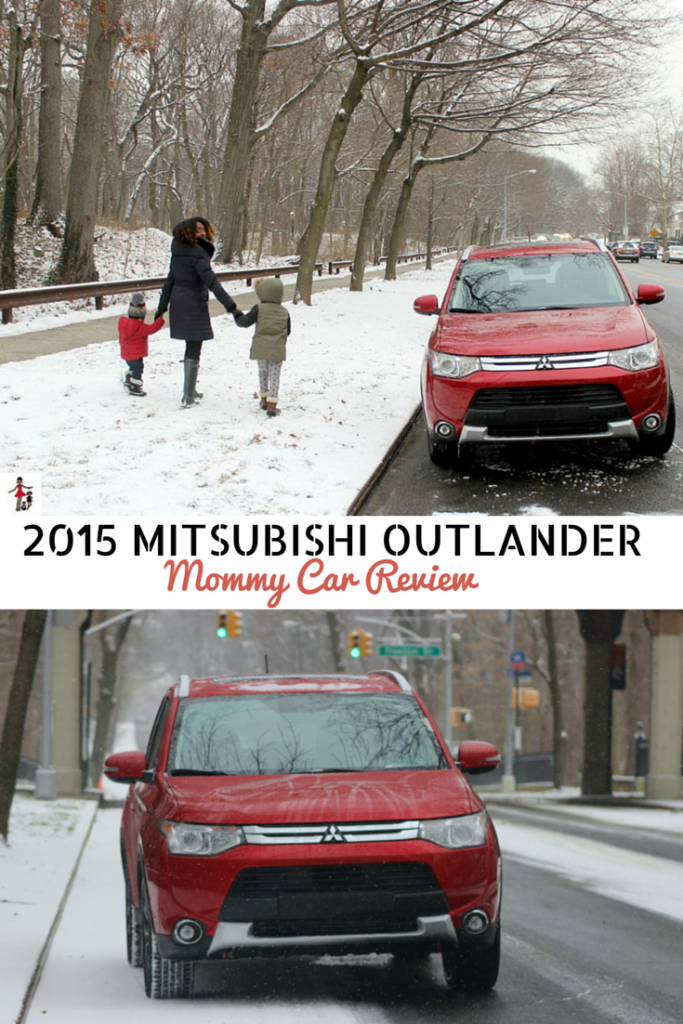 I remember when my mom first got her driver's license, I was 7 or 8 years old and she gave me the title "Co-Pilot" I took my title really seriously, probably a bit too seriously in retrospect. We went everywhere in her Mitsubishi Lancer, we had lots of fun in that car. Actually, one of my favorite memories of my childhood is sitting on my beach towel in the back seat looking out the window at the Grenadian sunset after our daily ocean dip. That was my first introduction to Mitsubishi. Fast forward 20 years, okay a bit more than that 😉 and I am driving around the snowy streets of New York City in the 2015 Mitsubishi Outlander GT, the beach towel is replaced by my down jacket (and heated seats) and The Princess Fairy is the new co-pilot. Please, don't tell her I said that, she'll take it way too seriously. There isn't a beach in sight and for once I am not inserting a sad face here. This car makes winter fun. Yes, you read that correctly. I wrote fun and winter in the same sentence.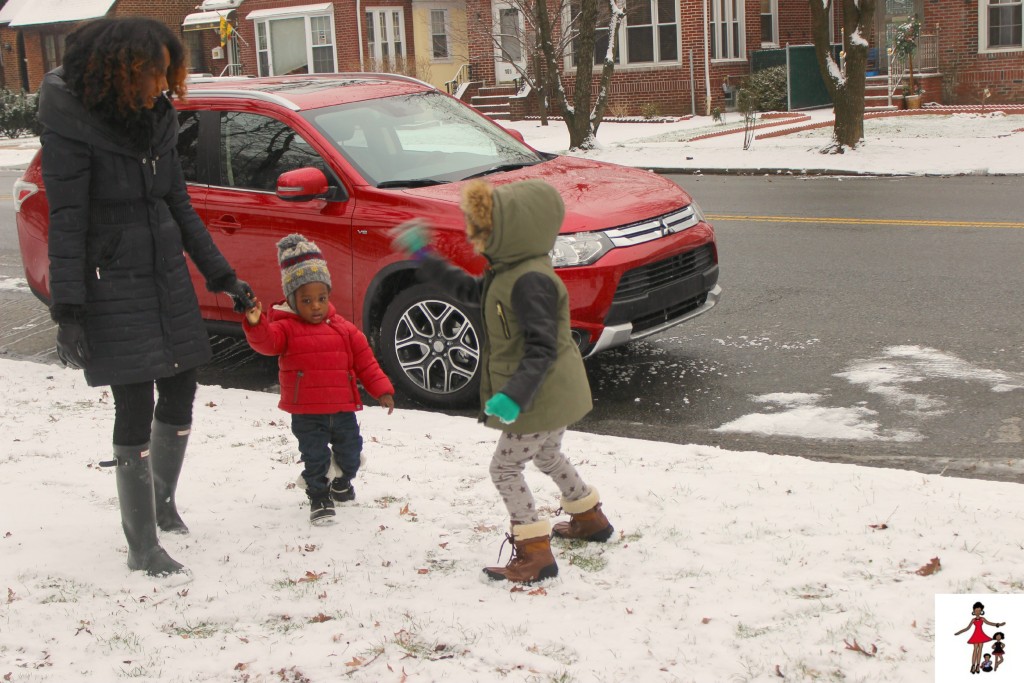 I was worried that it would snow on my birthday and as law of attraction would have it, the snow started a few days before and it didn't stop. Good thing I was set on having fun regardless.  The day that the snow started just so happened to be the day the 2015 Mitsubishi Outlander was delivered for review. It was also, The Super Knight's first day of playing in the snow, as I mentioned in this post we went to the park to play. The park is within walking distance of our home but I knew that there was no way a toddler would walk the entire way there and back in the snow. So I decided to drive there. I was excited to experience driving an all wheel compact crossover through the snow and this car did not disappoint. There are four modes that the driver can select from NORMAL, SNOW, LOCK, and ECO. Of course, I drove in  the SNOW mode and I was impressed by the performance of the vehicle in the snow. This compact crossover has an Active Stability Control system that closely monitors the pressure of all the tires and the brakes applies custom pressure to ensure the vehicle is always stable. Super cool right? I was truly impressed by the Active Stability Control system.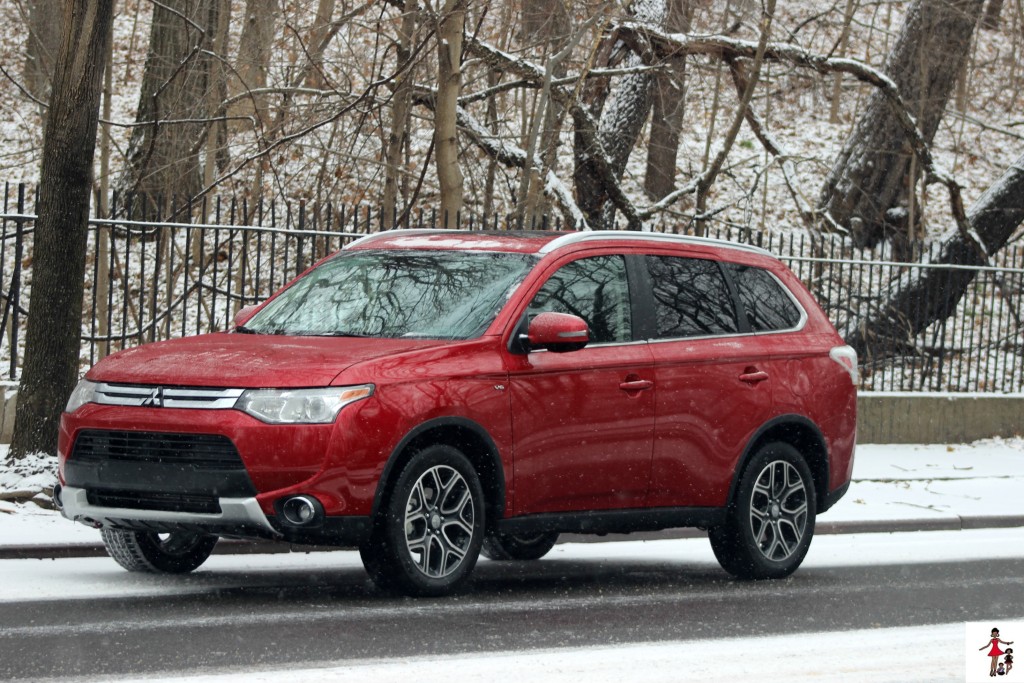 The car is able to adapt to the icy weather conditions and would brake faster through the snow. I love that this car has the ability to respond to weather conditions with such intelligence. I don't think there is anyone who enjoys driving in snow but this car makes it a comfortable and safer ride. Now finding a parking spot you don't have to shovel in New York City is another story. I would highly recommend this car for people who live in the regions with regular snow fall during the winter.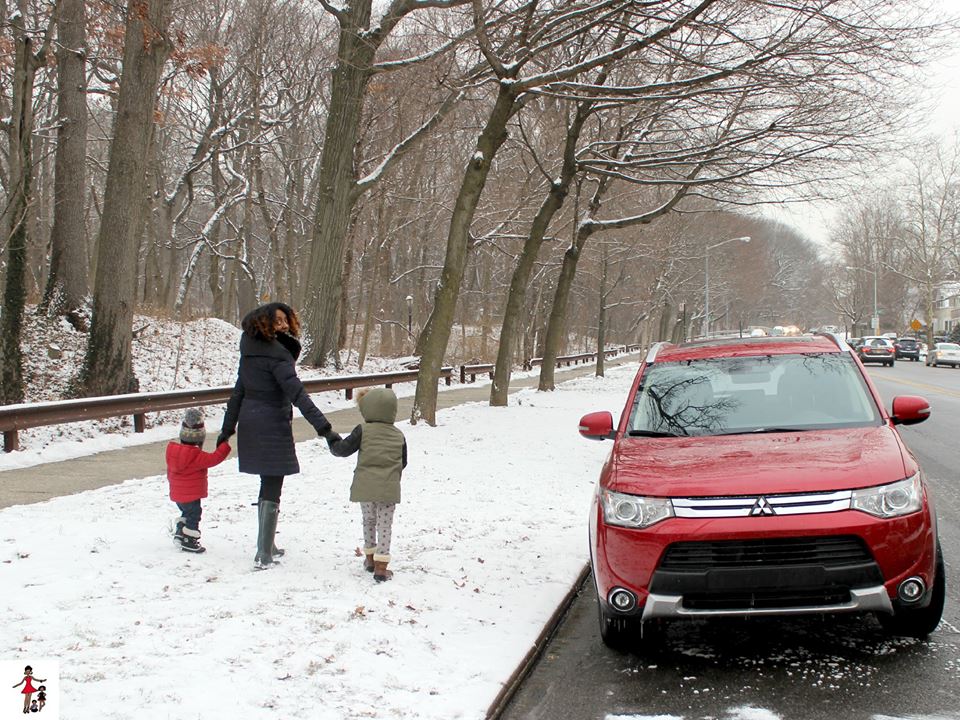 Another safety feature that I really like is the Lane Departure Warning system which alerts you whenever you depart your lane without indicating. This is a really good feature for driving on highways especially in areas that are not well lit.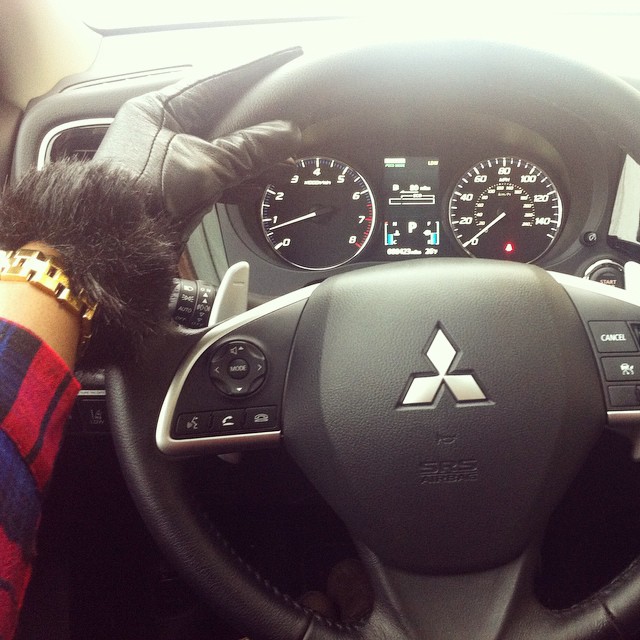 Believe it or not, there are additional safety features such as the Adaptive Cruise Control system which alerts you if you are driving too closely to the vehicle ahead of you. You can select a distance that you're comfortable with and you would be alerted if you get within an unsafe driving distance. Also, the Forward Collision Mitigation system helps you avoid accidents by alerting you and if need be even have the technology to automatically apply the brakes. This is a very safe family car.
For some reason, The Princess Fairy is fascinated with third row seats so she enjoyed riding in the third row by herself. This car is designed to sit up to 7 people and will be good car for a big family or for carpool duties. We found access to the third row to be very easy. The Princess Fairy thought the color of the car was cool, although she would prefer pink.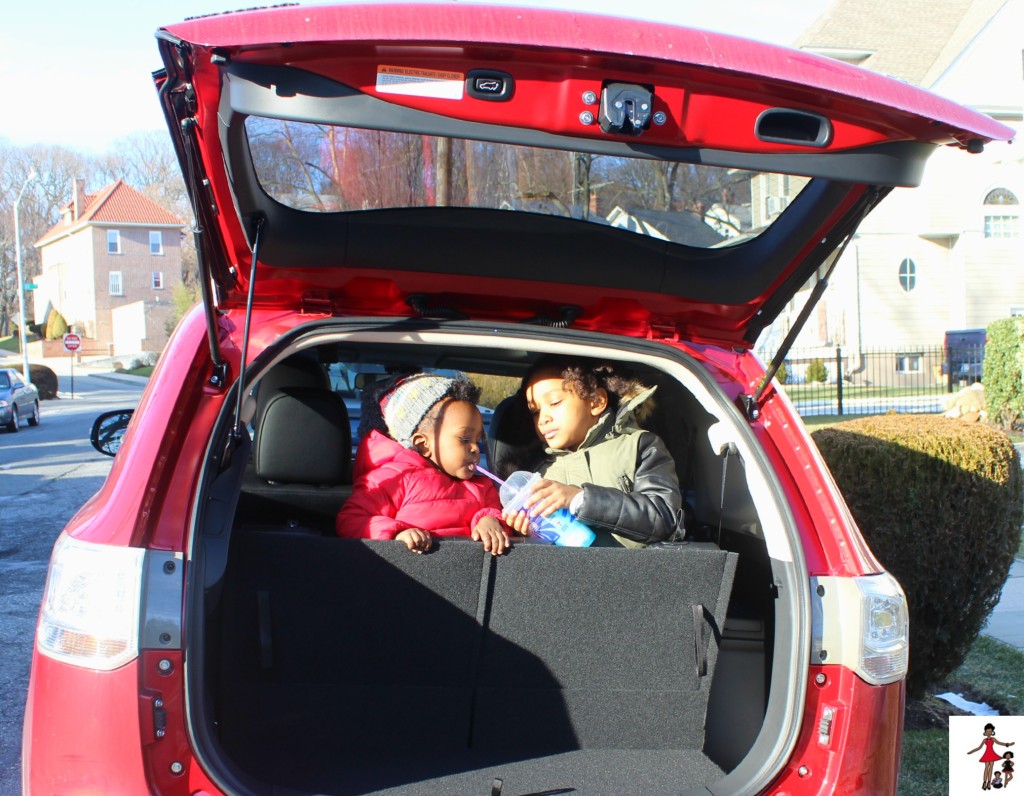 The 2015 Mitsubishi Outlander GT starts at $28,195 and you get 25/31 MPG.

You can find a dealership close to you and learn more about the Mitsubishi Outlander GT on the Mitsubishi website.
Enjoyed this post? Get some goodies in your inbox (and I don't mean spam)
Do you think 2015 Mitsubishi Outlander GT would be a good fit for your family?