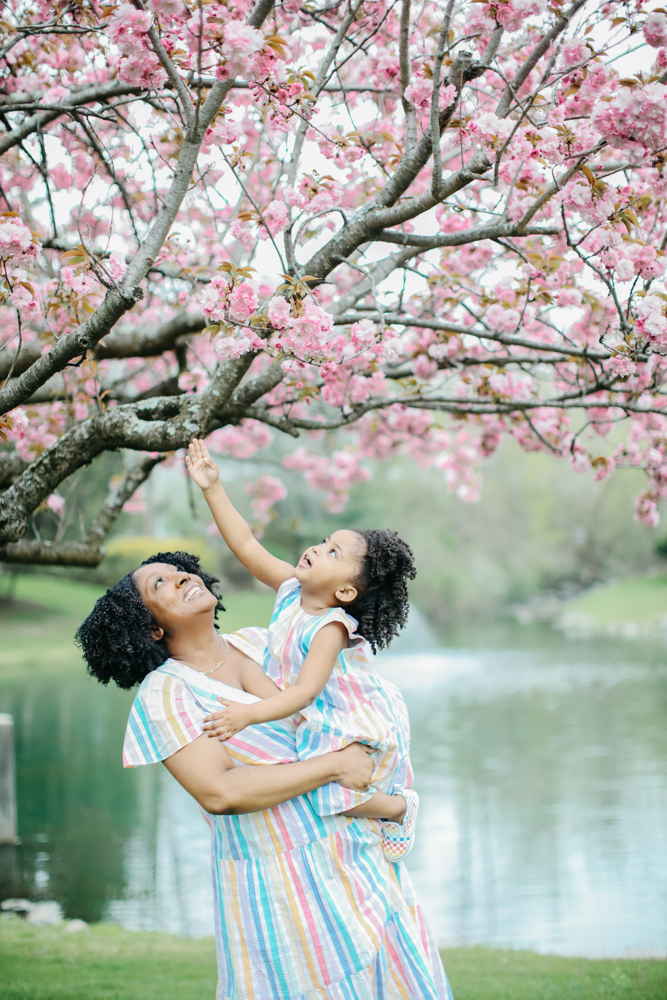 The world is finally reopening, and after all this time inside, we're coming out HOT! I love matching mommy and me outfits, especially matching dresses for my younger daughter and me. She always likes to try on my dresses, as you can see here, so getting her a bite-size version of my clothes is perfect for her. I have to say, a lot of the matching mommy and me outfits can be corny, so I mix brands sometimes. Check these beautiful options:
Ps: Many of these retailers have sales this weekend 4/30 so be sure to take advantage of those sales!
J. Crew is offering 40% off all women's dresses or $25 off $150 purchases when you use ApplePay.
Target is offering a $10 gift card for all clothing purchases over $50.
Old Navy is offering 20% off all online orders on 4/30.
Nasty Girl is offering 50% off!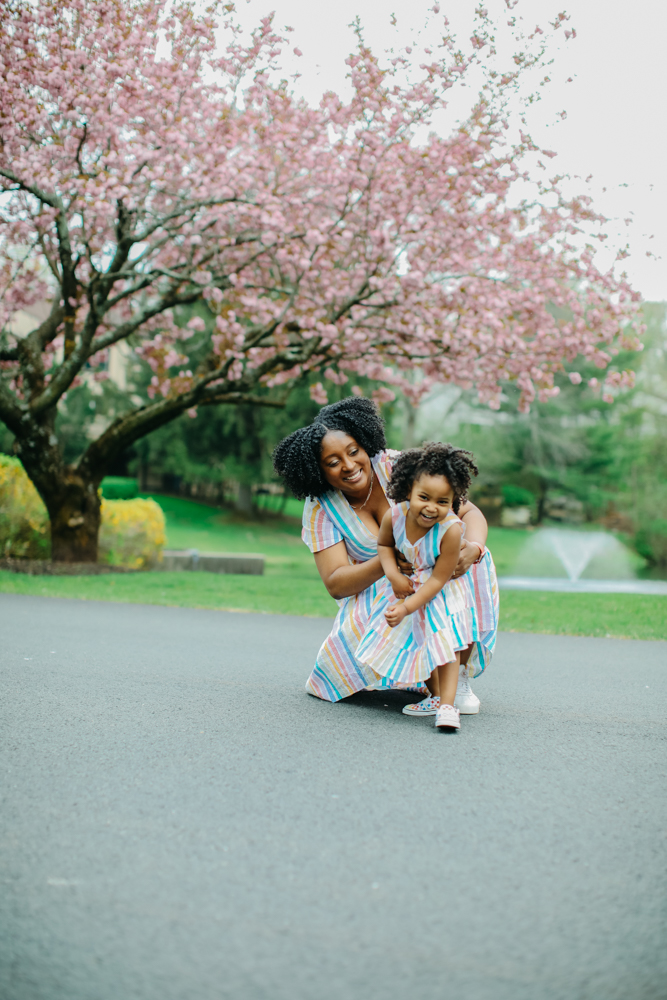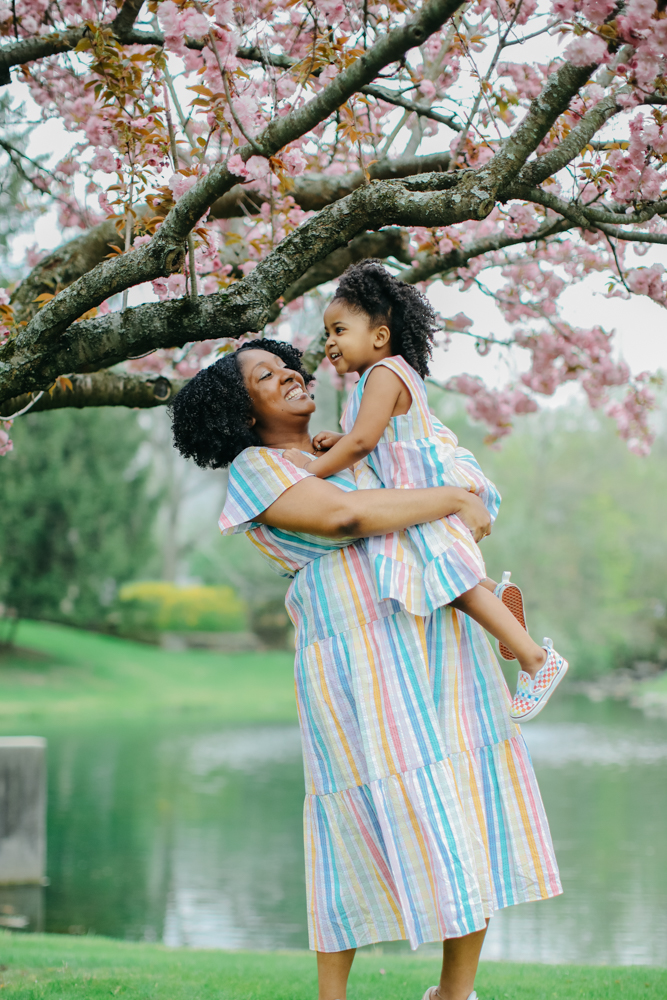 Rainbow Gingham Matching Dresses
Click on the images to shop!
When I found this pretty rainbow gingham wrap dress for myself on the J. Crew website a few weeks ago, I didn't think they would have the kids version, but I went to look for a dress for my daughter, pleasantly surprised to find this one. It's so pretty! I got it one size up so she wouldn't grow out of it too quickly. They look great with her Van's slip-on sneakers!
The dress is true to size, I purchased a size ten which my usual size, and it fits well. I love that it has pockets. Also, there is a hidden zipper on the side, so it's easy to get into. I didn't realize this when I just hurt received it and struggled to get into the dress, so don't be like me. It's comfortable, and you can dress it up and down for the summer.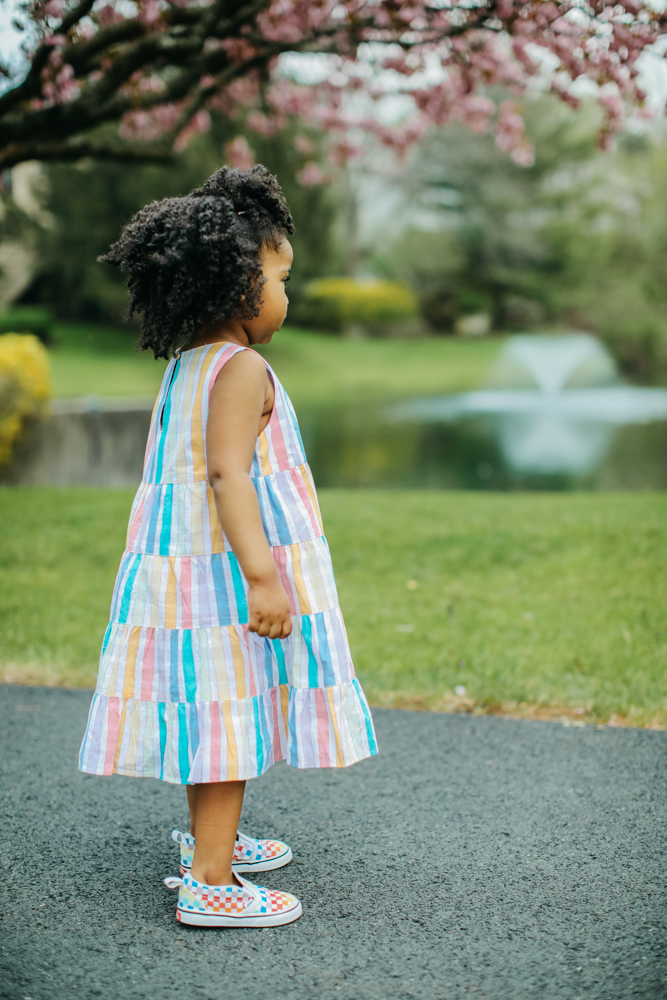 I was so happy to find this matching Crewcuts dress for my three year old! She's wearing a size 4T which fit her perfectly and I love the length on her. It's light and comfortable for her and looks great with her Vans slip-on sneakers.
If wrap dresses aren't really your thing, J. Crew also have this style which I really love as well.
White Dresses
One of the easiest ways to match with your little one is wearing white! It's a classic and families have used this color theme for family photos for years. It works, white always look great and it's pretty easy to find matching white dresses. Here are a few beautiful options!
Click on the images to shop!
Puff Sleeve Dresses
Target always have gorgeous affordable finds and these puff sleeve dresses are gorgeous! I love the color way of these dresses.
Click on the images to shop!
If your little one doesn't like the puff sleeve dress, there is also a ruffle sleeve dress.
Gingham Dresses
Above I shared the rainbow gingham dresses but these classic gingham prints are perfect too! There are so many great gingham options right now, you can surely find one that fits your style perfectly.
Click on the images to shop!
Fun Florals
Click on the images to shop!
Spring is the perfect time to rock some florals! I found these matching mommy and daughter dresses on Amazon. One thing I love about shopping for clothes on Amazon is that reviews include images so you can see how it looks on similar body types to yours. These dresses have really good reviews on top of the fact that they're gorgeous!
Teal Dresses
Teal is one of my favorite colors this season! These dresses are identical to the white dresses I shared above and are also from Target, but this is an excellent option if white isn't your thing.
Sunflower Dresses
I'm probably dating myself here, but I loved sunflower dresses when they were trendy back in the '90s, so I'm so happy they're trendy again. Old Navy has these beautiful mommy and daughter sunflower dresses.
I hope you found some fun options to match with your kids this summer! Make sure to follow me on Instagram for everyday style.
You may also like:
4 Flattering Swimsuits under $25
https://adannadill.com/4-flattering-swimsuits-for-moms-under-25/