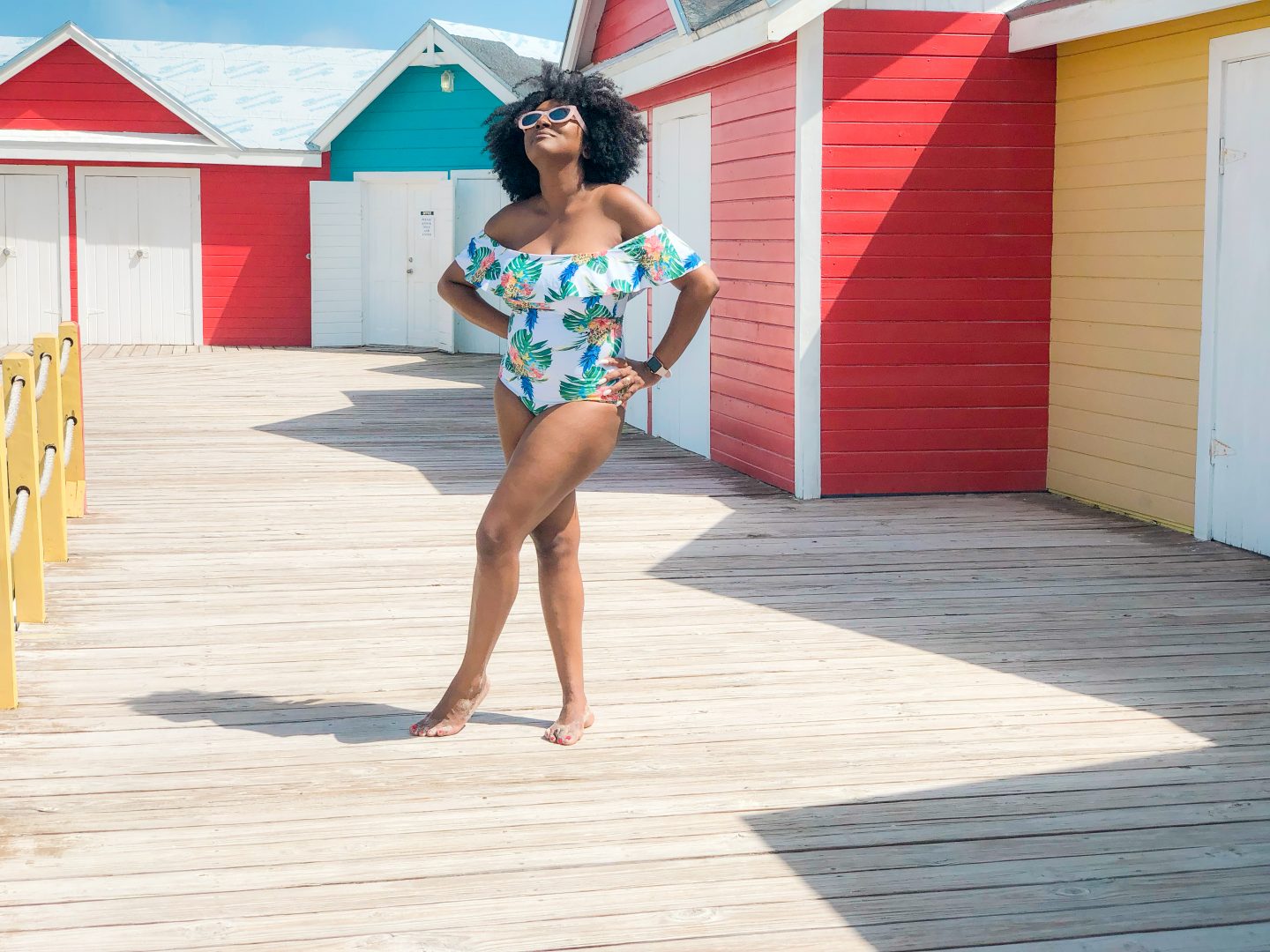 Self-acceptance is a journey! There are days when I feel okay with my body and others where I feel insecure. My insecurity is based on my mommy tummy or mommy pouch. Don't get me wrong; I am proud of this body that I've been blessed with, strong enough to carry three healthy kids full term but that doesn't mean I want to put my mommy tummy on display. I'm all about finding styles that complement my body so I can feel my best especially when I am wearing less clothing than I usually do. Two weeks ago, my family went on vacation to the Caribbean, and I bought a bunch of new swimsuits for the trip. Some were major fails while others were just perfect. I wanted to share these 4 flattering swimsuits for moms, these are the ones that made me look and feel my best. They were all from Amazon and all under $30. My opinions are entirely candid, and I'm sharing my affiliate link to each swimsuit.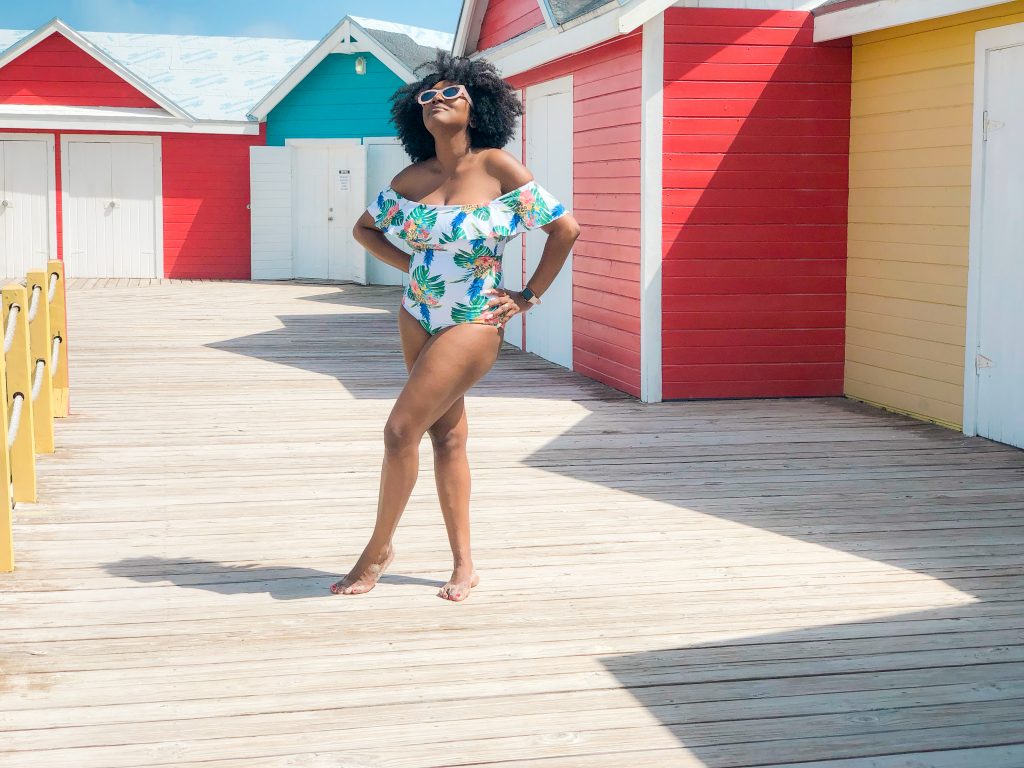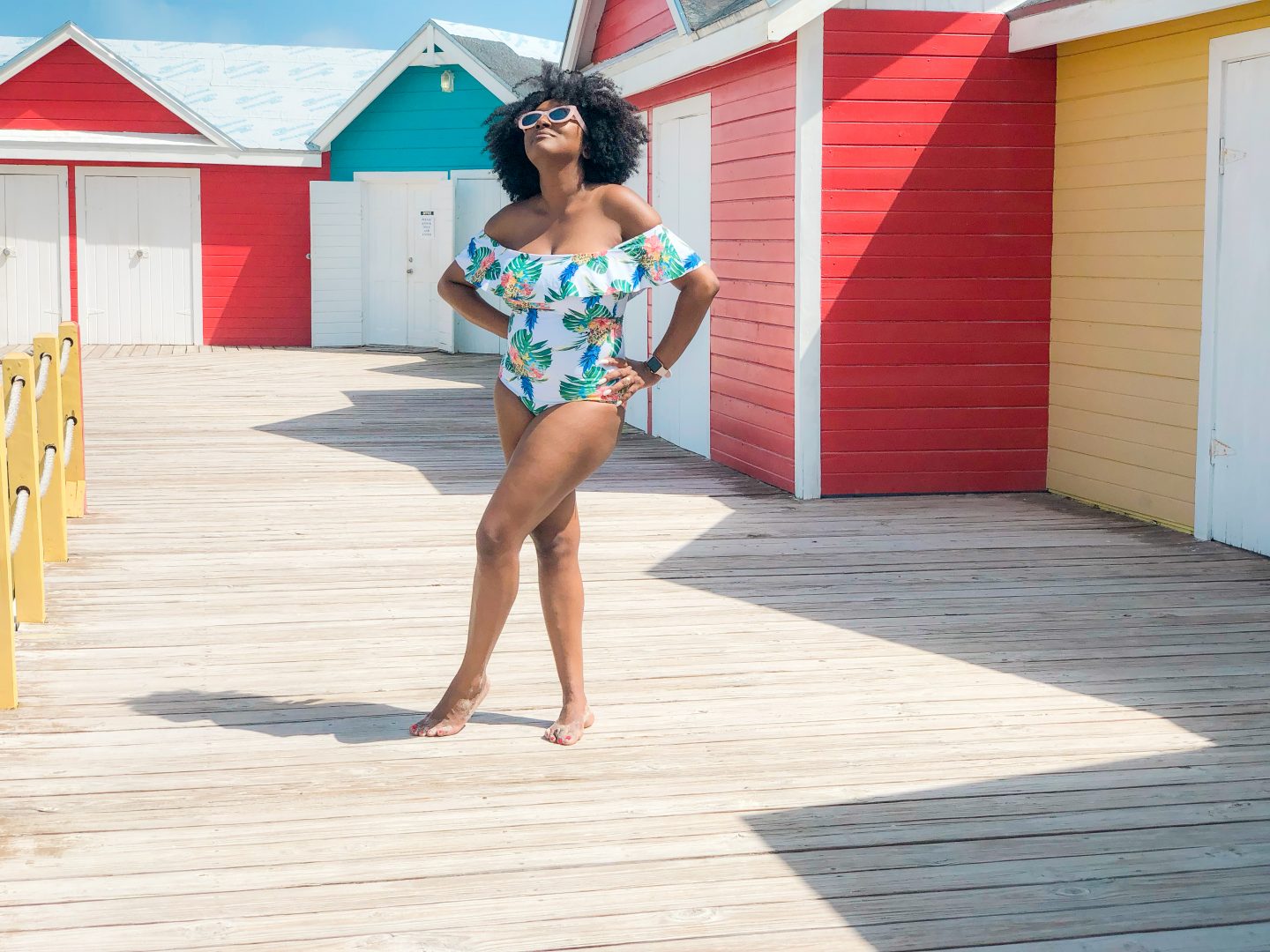 I think this a swimsuit that will flatter just about every mom body type. I wore this swimsuit in Grand Turk, it's gorgeous on and has lots of stretch. I got it a size up based on reviews on Amazon, so it felt a tad bit, but I don't think that was noticeable. It comes in a few other patterns, but this floral design was on trend and my favorite. You can wear it with straps if you want some added support.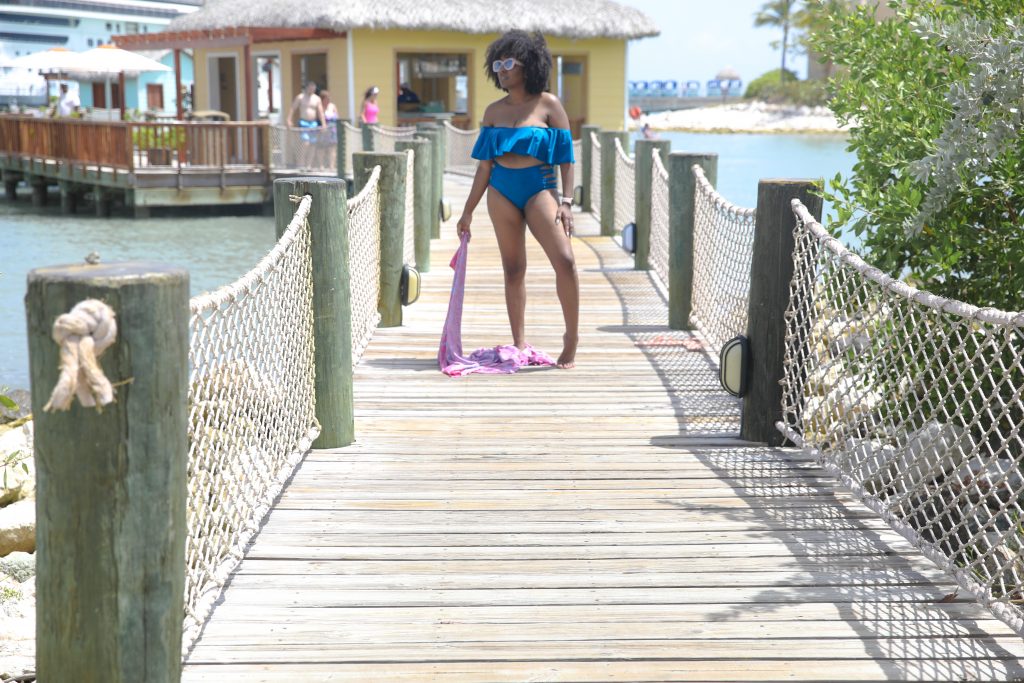 When I read the review for this swimsuit on Amazon, many of the posters were moms who looked great in it so I decided to try it too. I love the fit of it but if you're looking high-waisted style this isn't it. It's fits just on my belly button and I found myself pulling it up often which is why I wore it with my beach wrap. If you don't mind that, you would love it.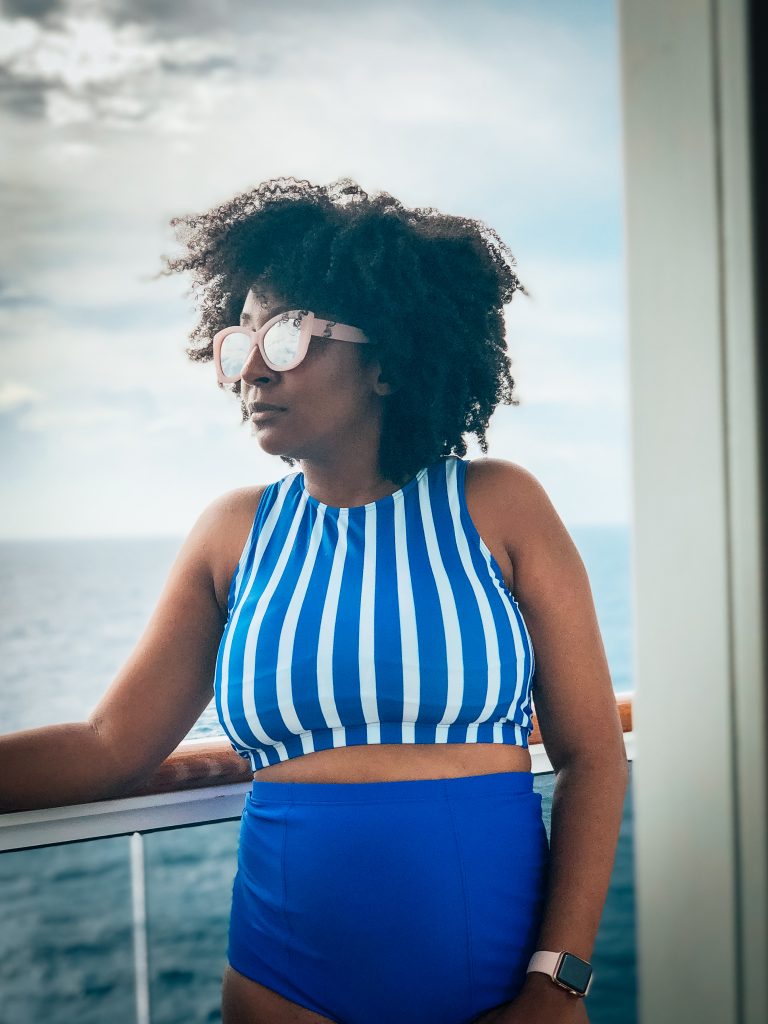 I still remember my first tankini, it was yellow with boy shorts and had retro vibe, I guess that's my style because this stripped blue tankini also gives throwback vibes. Also, it's truly high-waisted for us moms looking for something that covers our belly button. It was perfect for the water slides and playing with my children in the water park aboard Carnival Horizon.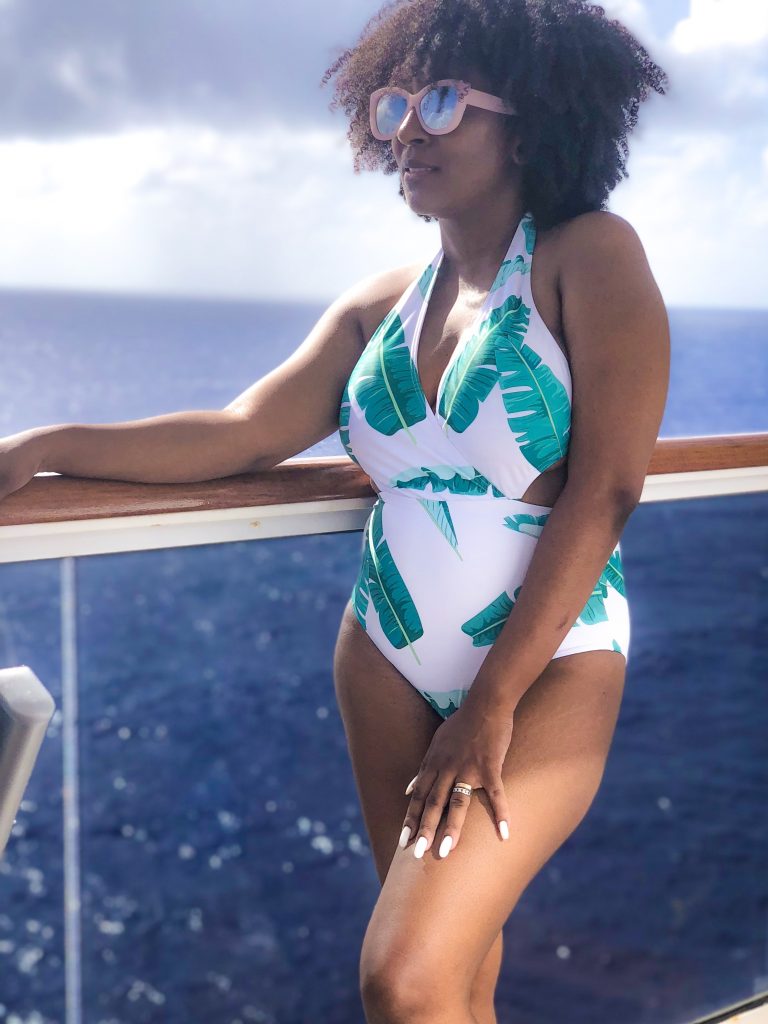 I took a risk when I purchased this monokini because I wasn't sure how it would look on my body. As I've mentioned in the past due to my pregnancies I now have diastaisis recti  so I need a swimsuit with a little bit of support in the tummy area. This swimsuit is perfect, I shared it on my Instagram here during my trip. I got it in my regular size and I was surprised at how well it fit, I'm planning to get it in red too.
What's your favorite type of swimsuit?