"I am a member of the Everywhere Society and Everywhere has provided me with compensation for this post. However, all thoughts and opinions expressed are my own."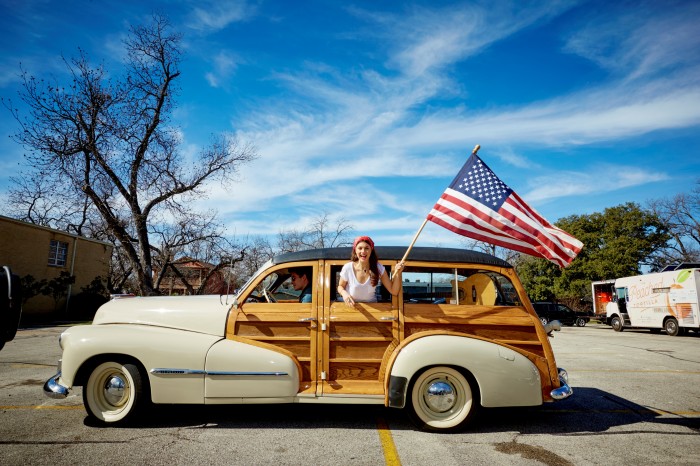 If you have a selfie addiction like most Americans, I have to share this awesome event with you. At this event, you're not going to feel weird about trying to find your perfect angle or lighting at Macy's because your selfies are going to help American veterans at the Macy's American Icons events at Macy's stores all across the country.
I will be attending the New York City, American Icons event at the Macy's Herald Square store on Thursday, May 14 at 6:00 pm. I love taking selfies, so I will be ready to take as much selfies as possible. I promise, I wouldn't flood your timelines with them.
Every selfie shared with the hashtag #AmericanSelfie will contribute to Macy's Got Your 6. Through Got Your 6, Macy's partners with veterans who served the United States to help them to continue to serve and contribute to the country in a positive way upon returning home. As, I mentioned before in my post about Macy's work with the Heart of Haiti, I admire Macy's commitment to giving back so I will be staking out all their patriotic photo opps to go a little selfie crazy.
At the Herald Square Store event, there will be something for everyone including a class on beauty trends by America's First lady's Makeup Artist, a patriotic fashion party, Dancing With The Stars, star of the show GOTHAM and food.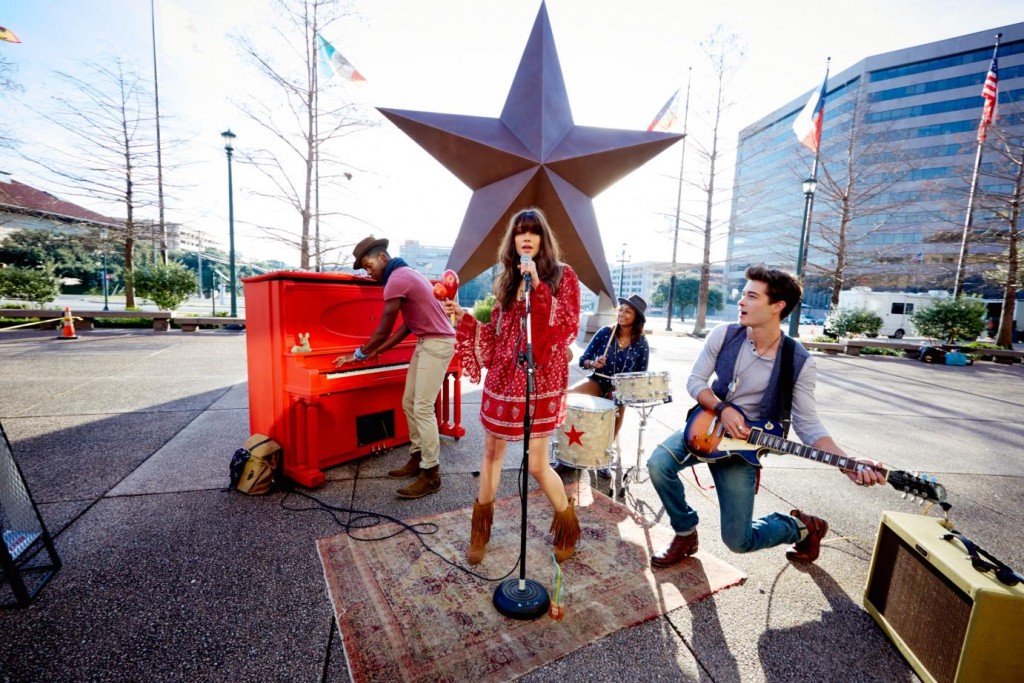 If you're all about beauty products, the main floor will be perfect for you:
You'll get to meet Carl Ray, makeup artist for America's First Lady! Learn from Carl how to glam up your look as he leads a class on the latest beauty trends. Afterward, take your fabulous #AmericanSelfie and recieve a special gift card with your Cosmetics purchase of $50 or more!
Looking for a patriot outfit, head to Women's on 4th Floor:
Discover everything you need to put together a timeless, All-American ensemble at our fashion party highlighting the latest Spring collections. Shop your favorites while our band plays classic American tunes.
If you love to dance, Women's on 5th Floor is where you can shimmy:
Catch Dancing with the Stars alum Maksim Chmerkovskiy in an early preview of SWAY: A Dance Triology! The first 150 customers in line can have their photo taken with Maksim, and make any $100 purchase from our Women's departments to receive a pair of tickets to SWAY, playing June 5th and 6th at the Hammerstien Ballroom
Bringing the hubby with you, send him straight to Men's on 5th Floor:
Macy's is honoring America's veterans with an in-store give-back program to support Got Your 6, a coalition of verteran-focused, non-profit partners who are working to help veterans make America stronger. Macy's is proud to support those who have served our country with Got Your 6, and to show our appreciation we've invited author, Marine Corp veteran and fellow Got Your 6 supporter, Phil Klay to read from his short story collection Redeployment. Plus, meet fellow Got Your 6 supporter J.W. Cortes, the Brooklyn-born Iraq War veteran and former Marine turned New York City cop who now stars on the hit prime-time series GOTHAM.
Foodies can grab a plate at the Furniture Department on 9th Floor:
Beginning at 6pm, be one of the first 100 customers and receive a wristband for "A Bite of the Boroughs", where you can sample delectable dishes from Seamstress, Rustik Tavern, Via Vai, Delicioso Coco Helado, Max's Esca, Junior's Cheesecake, Made from Scratch, Cove Lounge, Stella 34, and more. Come hungry! Plus, with any furniture purchase of $50 or more you'll recieve a special gift!
Can't join me at the New York City event? You can attend these:
5/16/2015 at 2:00pm Macy's Union Square – San Francisco, CA 
5/16/2015 at 2:00pm Macy's North Park – Dallas, TX
There will be events all over the country, so check for details for your city here!