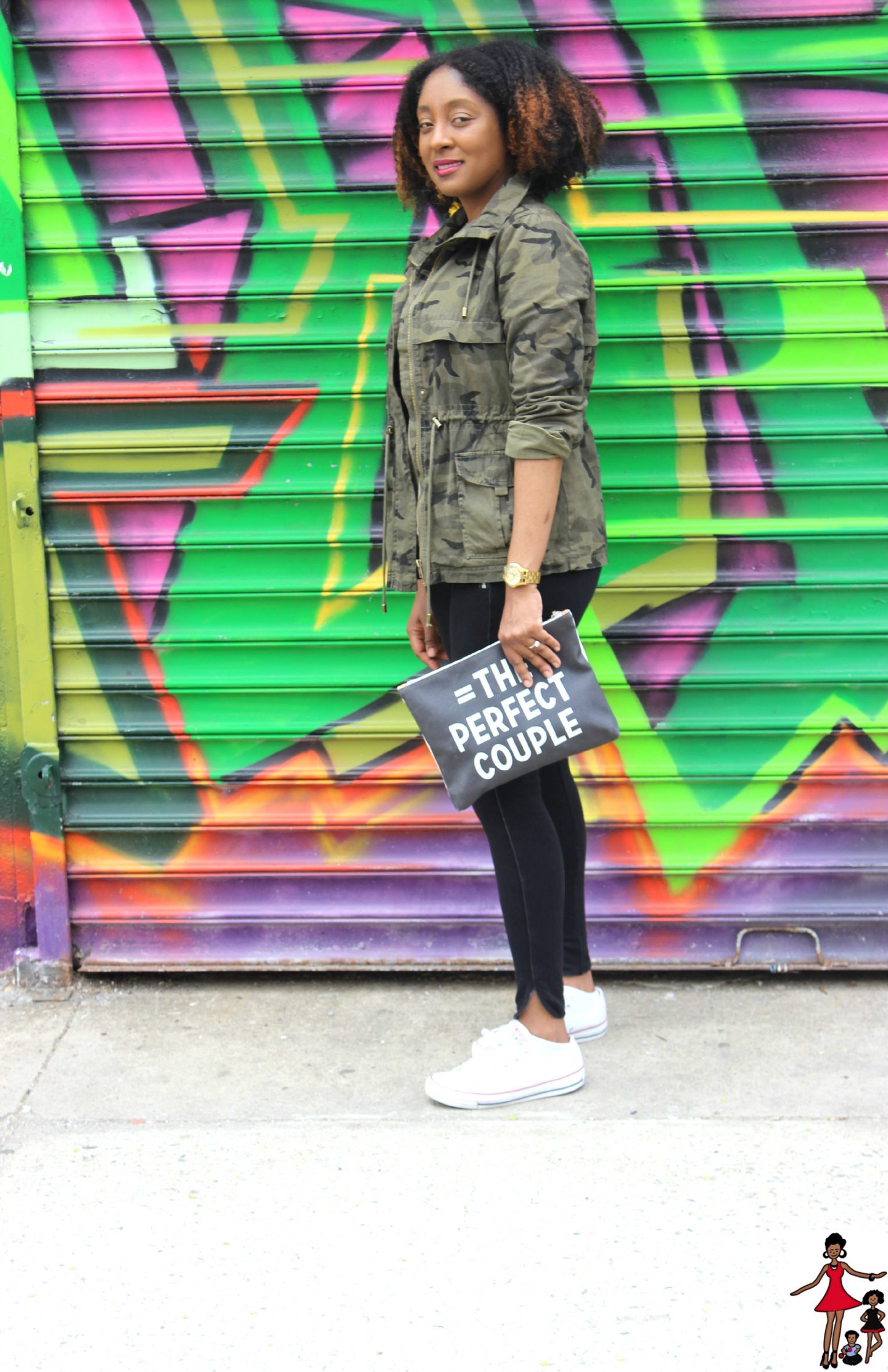 Can I make a confession?
I'm obsessed with military jackets this season. I literally went to every store in my area to find a particular green jacket and almost sobbed on the sales associate's shoulder when she informed me that it was sold out. Then I checked online and they didn't have my size, so I did what any blogger would do. I did a search for military jackets on Google and discovered this cool camouflage jacket.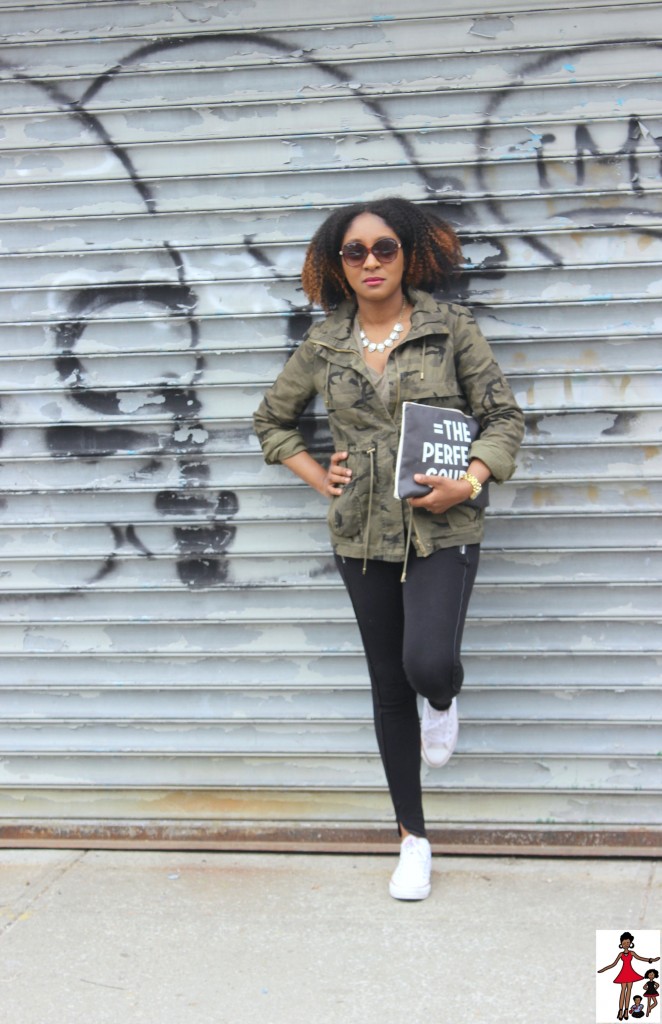 I'm so glad that I found this camouflage bad boy and I may wear every single day for the rest of the month. Sure, it's bulky but trust that I feel like the coolest mom ever wearing it.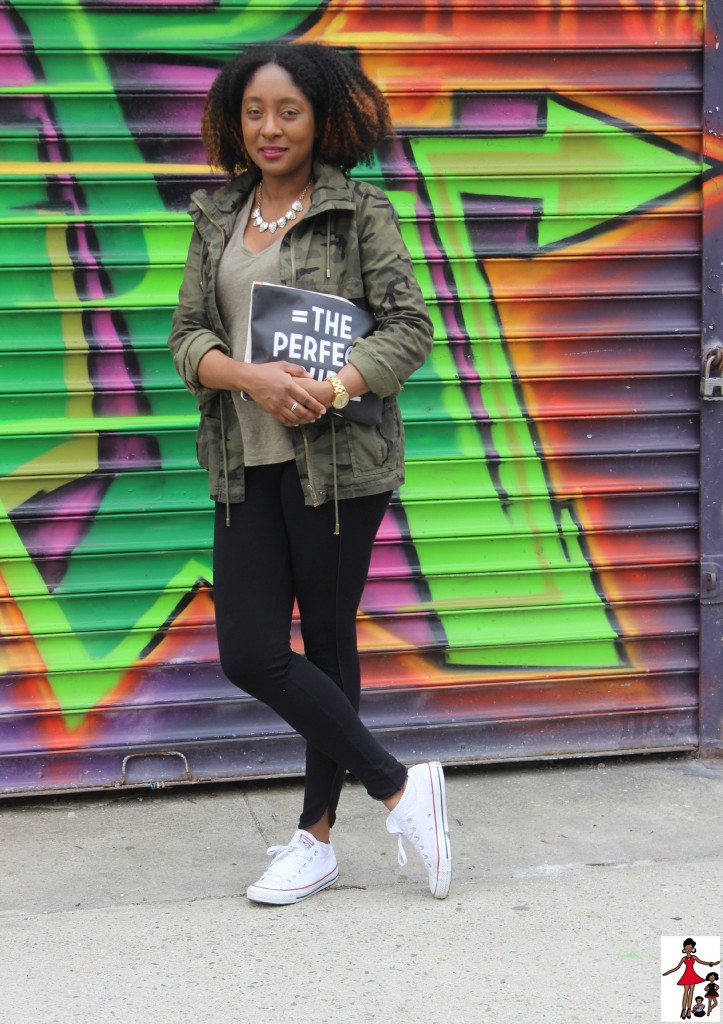 Oh and on that note, may I add that I am becoming a sneaker head. I've always been a chucks lover but my eyes are wandering further into the sneaker world lately. Maybe my full time gig as a boy mom is rubbing off on my style.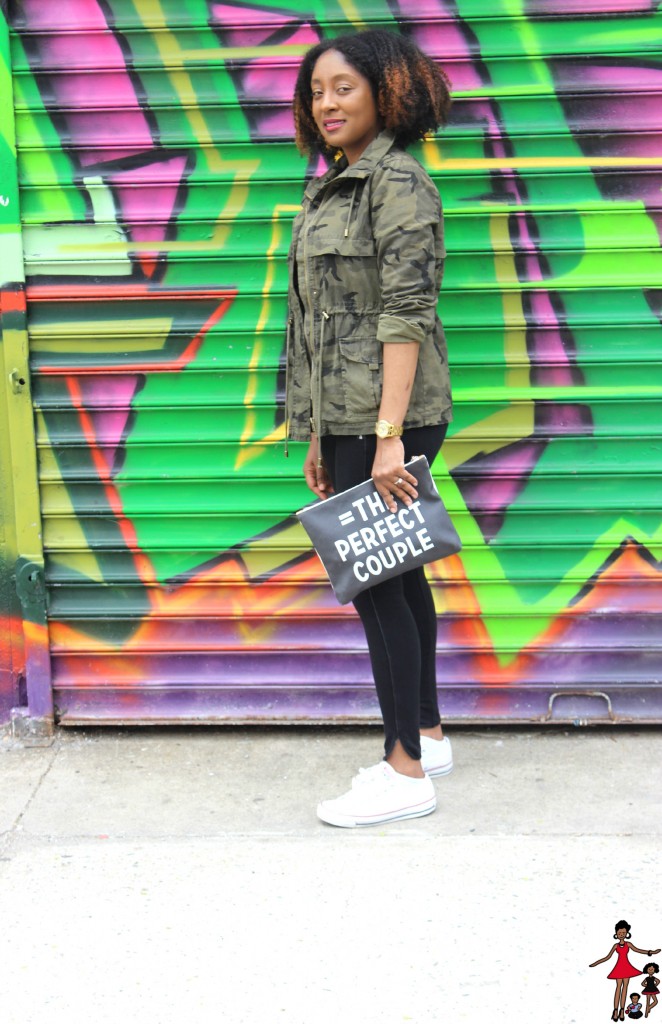 I really don't mind but the heels have their time and place.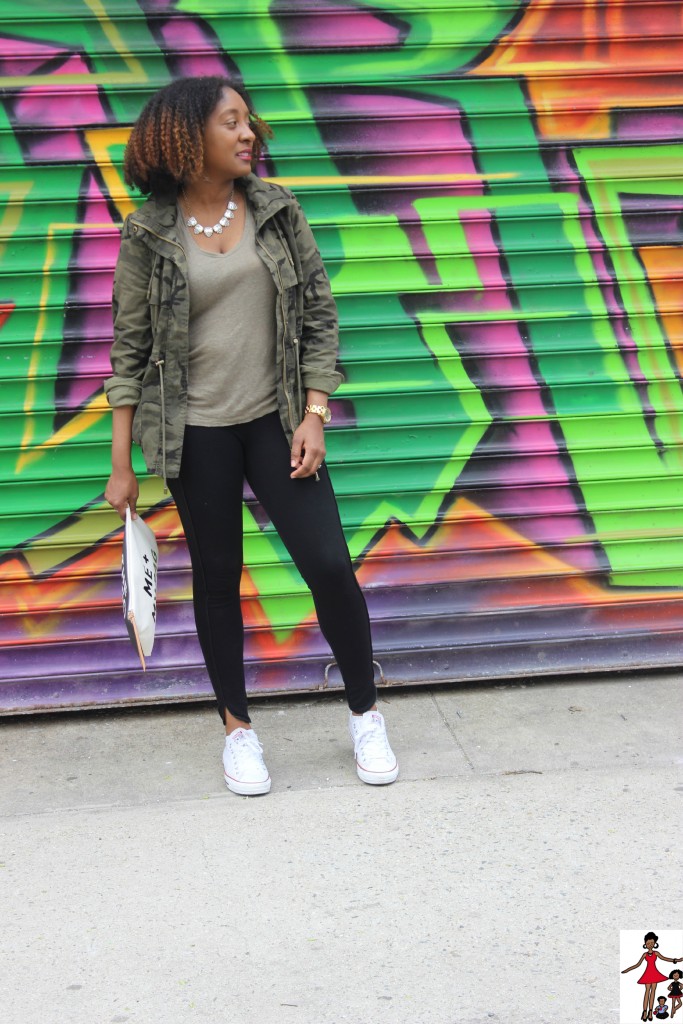 On another note, I'm starting to realize that being in my thirties is very liberating in terms of me loving myself and getting to a more confident place. I gained some weight during the harsh New York City winter and I just not worried about it. In the past, I would feel uncomfortable but I am just so happy to be alive and to be a source of light and love for my family that it doesn't bother me. Maybe it's their unconditional love which I am really grateful to be blessed with. I walk everywhere in the summer so I know it will be off soon especially with my working on becoming stronger.
 Outfit details:
Jacket: Forever 21
Necklace: C/O Rocksbox
Tee: Banana Republic
Pants: H&M
Sneakers: Converse
Clutch: Banana Republic
What fashion trend are you currently obsessed with?