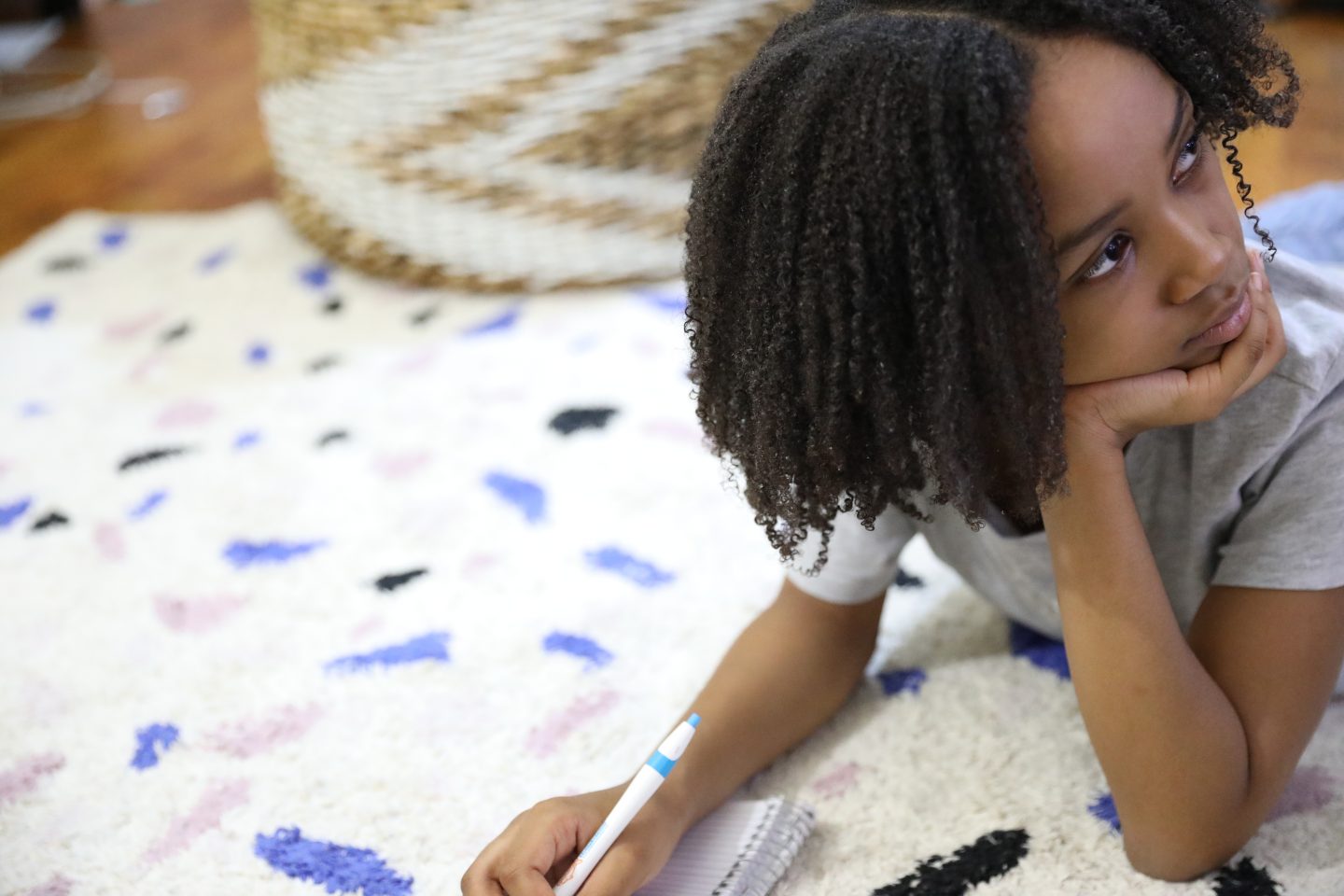 I partnered with Lorena Canals for this kid-friendly decorating post. All opinions are based on my experience.
When I was growing up my mom had a rotating work schedule where she would work one week 9-5 and the following week at night. She was a single mom so for the weeks that she had to work at night, she hired a babysitter to take care of me. My babysitter's name was Wendy and she was so awesome and impacted my life in so many ways, I might have to write another post just about her. The first day Wendy came to my house she brought a bunch of Teenage Mutant Ninja Turtles VHS tapes that we watched while eating popcorn. When Home Alone was released, I remember Wendy taking me to see the movie and she wasn't even "on the clock" at the time, she always had something fun planned. I became a little obsessed with this cool teenager and I got to know her family really well too. Her mom hustled really hard around the clock and her home was I guess her pride but it was the scariest place for me as a child. Wendy's home was far from kid-friendly, there were huge glass decorations all over their home and whenever I went there her mom would remind me constantly that I shouldn't walk near them (she had huge ones on the floor) or touch them. I was 8 and terrified that I would break something constantly. Even up to this day, I am terrified of high maintenance home decor. Anything breakable or stains easily it isn't for my kids and I, we keep things very low maintenance with quality kid-friendly pieces like Lorena Canals washable rugs.
I first learned about Lorena Canal washable rugs while I was pregnant last year and looking for solutions for all three
kids to play in the same space. As most of us moms, I purchased so many playmats that the kids tore apart or we a complete eyesore. I was gifted the Lorena Canal Terrazzo Sapphire which works well for all three kids and this style is gender neutral but they have lots of gorgeous styles for both kids rooms or shared spaces. We received our rug shortly after I gave birth to the baby and we've been using it since.
Our rug was individually handmade with cotton materials and natural dyes so as a parent I'm not worried about the kids safety when they're playing on it. My favorite thing about it it's washable which is necessary for us parents with small kids. Even though I tell my little ones to not to use food, paint or slime etc. on it doesn't mean they always listen. Actually, we've had our rug for two months now and I've seen everything from playdoh to applesauce end up on it but with a quick simple toss in the washing machine, it's like new again.
My only issue with my Lorena Canal washable rug was pilling for about a week or two which is normal for most new rugs. All the pieces in the kids hair were driving me nuts so I tossed it in the washing machine and it went away immediately.
What's your favorite kid-friendly decor piece ?