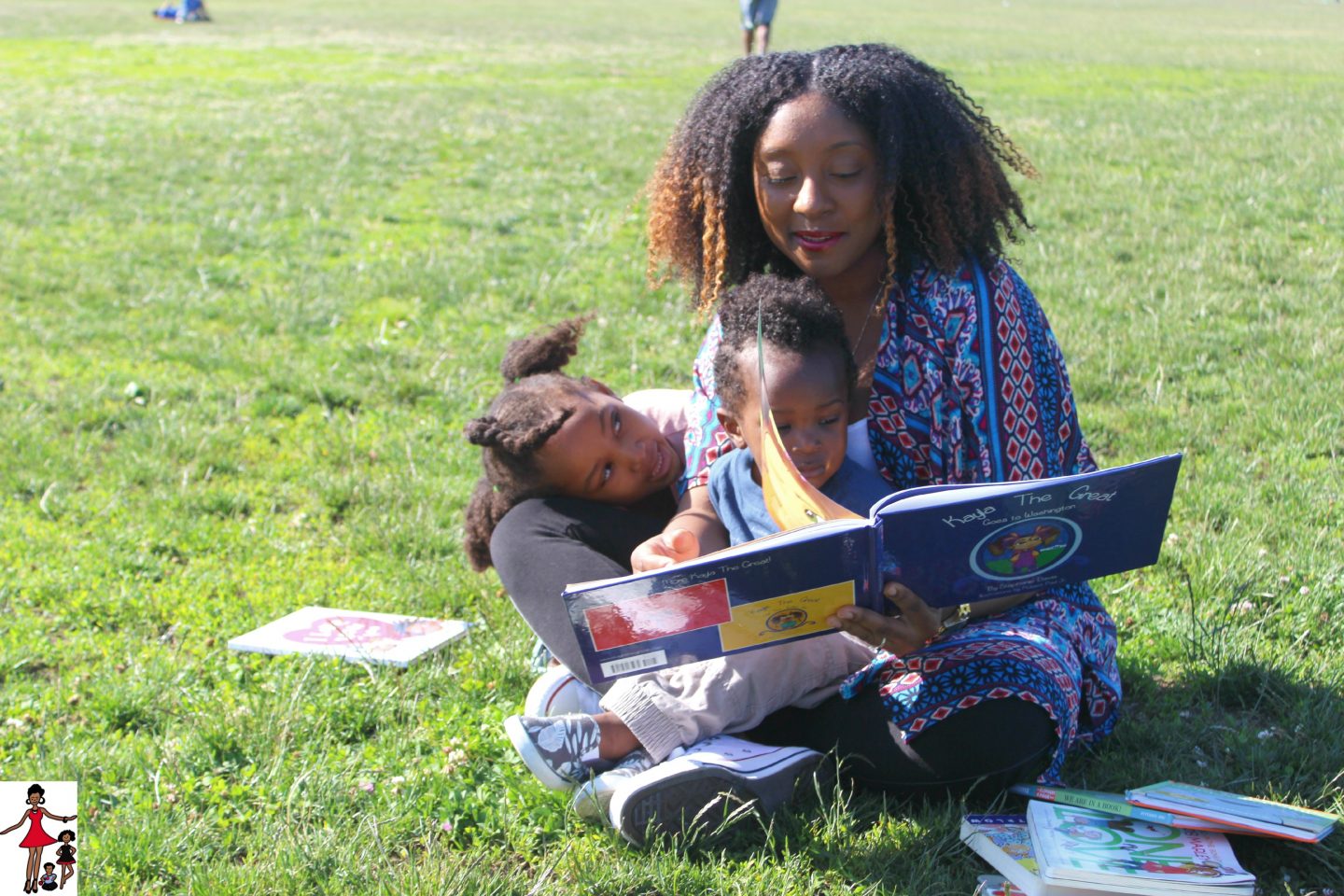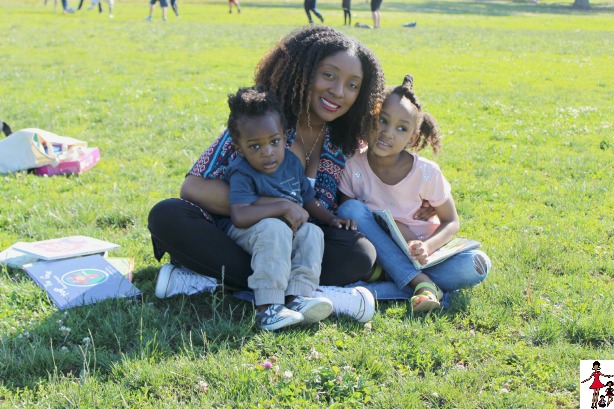 One of the things that's really important to me as a mom is to trigger a love for reading in my children. I truly believe that childhood is the time to make reading a hobby and not a chore. So many kids have a hard time reading and I think that is attributed to the fact that never developed a true passion for reading. I want my kids to grow up with a deep love for books. It makes me excited when I see teenagers reading instead of texting or wasting time away on electronics. There is a running joke that if you want to hide information to put it in a book.  Well, I don't ever want my kids to be deprived of information. I want them to love to reading and to embrace reading a variety of books. That's why I am excited to share the Read 1K Children's Book Club  that my good friend and blogger buddy MJ of Fab Haute Mama and I created. We want to inspire and encourage other moms like ourselves to take time daily to read to your children.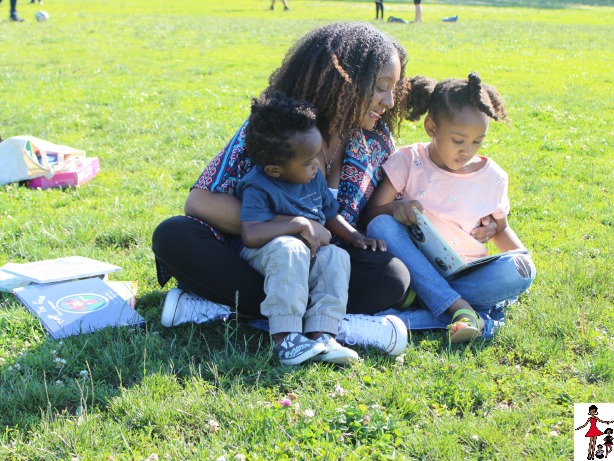 My son, The Super Knight is going to be 2 next month. He already loves to snuggle up on Mama and have me read him a few books. His current favorites are Five Little Monkeys, I Love You Stinky Face and One Love.  My goal with him is to read him 1K books by the time he begins Kindergarten in 3 years. It's a lofty goal but I'm excited to challenge myself and my husband to expose him to the world through books. I want you to go on this journey with us and read to your toddlers as well, share your photos with the hashtag #TotsRead1K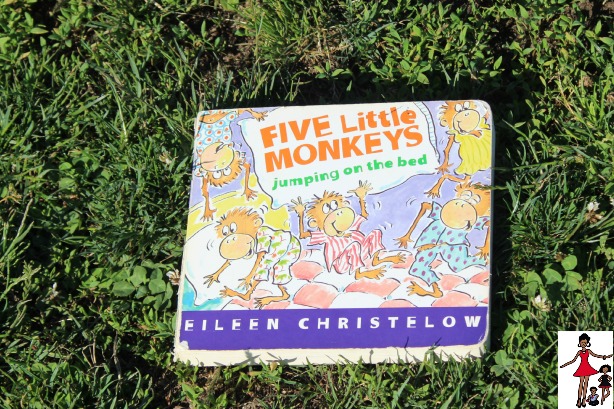 The Princess Fairy is going to finish Pre-K this week, I can't believe that my first born is headed to Kindergarten in the fall. I read to my little lady from day one and it always calmed her down. Then I read to her and her brother when he was born. They still love when I read to them together. These days, The Princess Fairy is able to read a few beginner books all by herself. I am really proud of her to be reading at only 4. With her love for reading, I am excited to challenge her to read 1K books. As I mentioned last summer, she LOVES Elephant and Piggie and we now have the bundle. She even selected Elephant and Piggie book "We are in a book" as the book she wanted me to come in and read to her class and all the kids loved it.
Other current favorites are Debbie Allen's "Dancing in the wings"  since she loves ballet and Kayla The Great Goes To Washington.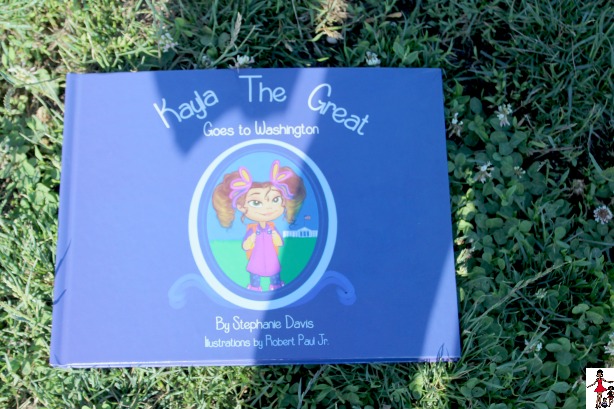 So where will you get 1K books to read your kids? Your local library is the place to start. My daughter got her library card at 3. Since it's summer this is an awesome time to sign up your child for their very own library card since most libraries have summer programs that will give kids rewards such as free books, story telling events and summer reading challenges. If you're worried about library fees you'll be happy to know that many libraries are easier on kids than they are on adults. For instance, at our local library kids can earn library bucks for time spent reading at the library and they can use those bucks to pay off their fines. Also, bookstores such as Barnes & Nobles off cool programs such as their summer program where kids can earn a free book. You can download the kit for your child here.
I am really excited about this Children's Book Club challenge and I know that you will enjoy joining Fab Haute Mama and I on this journey.  You can use the reading log to track the books you've read and then share photos of your completed logs on social media by tagging us with the book club hashtags. You can download the Reading Log below:
Children's Book Club Reading Log
We will be sharing updates, book lists, reviews and giveaways. We may even start a Facebook group for moms for discussions and for community fun.
Make sure that you're following along on Facebook, Pinterest, Instagram and Twitter.
Are you going to join our #KidsRead1K and #TotsRead1K Children Book Club?
Sign up here:
PS: To get you started we will be doing a $30 gift card giveaway that you can use to buy books for your kids 🙂 Enter Below: