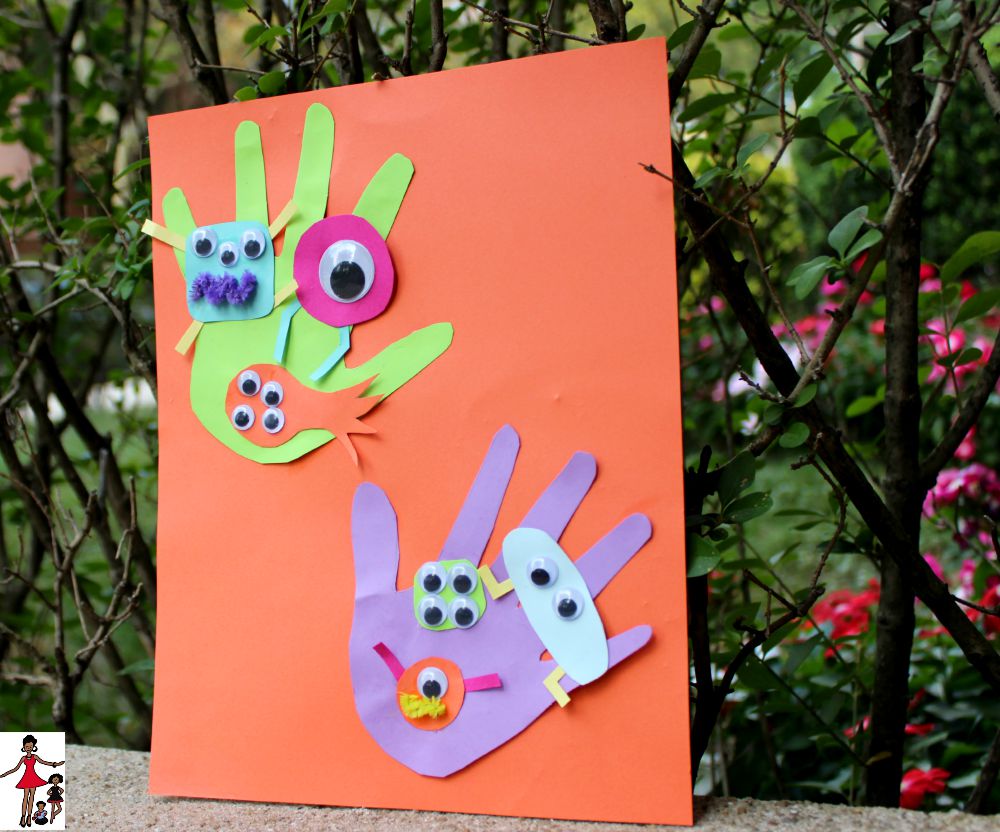 I may or may not have turned my children into germaphobes with this icky germs craft for kids. I thought this would be an excellent way for them to understand what germs are, how they spread, and how we can get rid of them with good hand hygiene. Crafts are a fun way to teach kids valuable lessons, and I found this visual representation of germs in their craft made them more aware of the fact that we can't see germs and need to wash our hands even when they look or feel clean.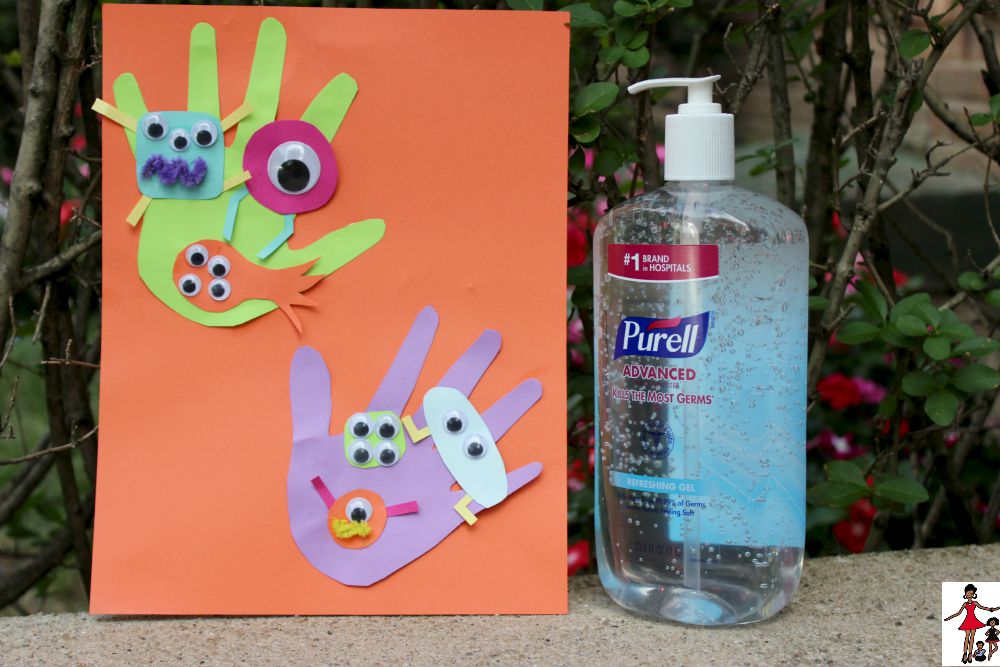 If you would like to make this craft with your kids too, you will find the instructions below, it's very easy.
To make our Icky Germs Craft we used:
Pictures of germs (Google images)
Instructions: 
Make an outline of hands on the construction paper; if your child is young, you may have to help them with this.

Cut out fun shapes on different colors of paper. Try to use colors that will stand out against the color that you used for the hands.
Glue the shapes onto the hands where you believe germs would be.
Allow glue to dry.
Glue eyes to the shapes.
Cut pipe cleaners and use for the mouth or other parts of the germs.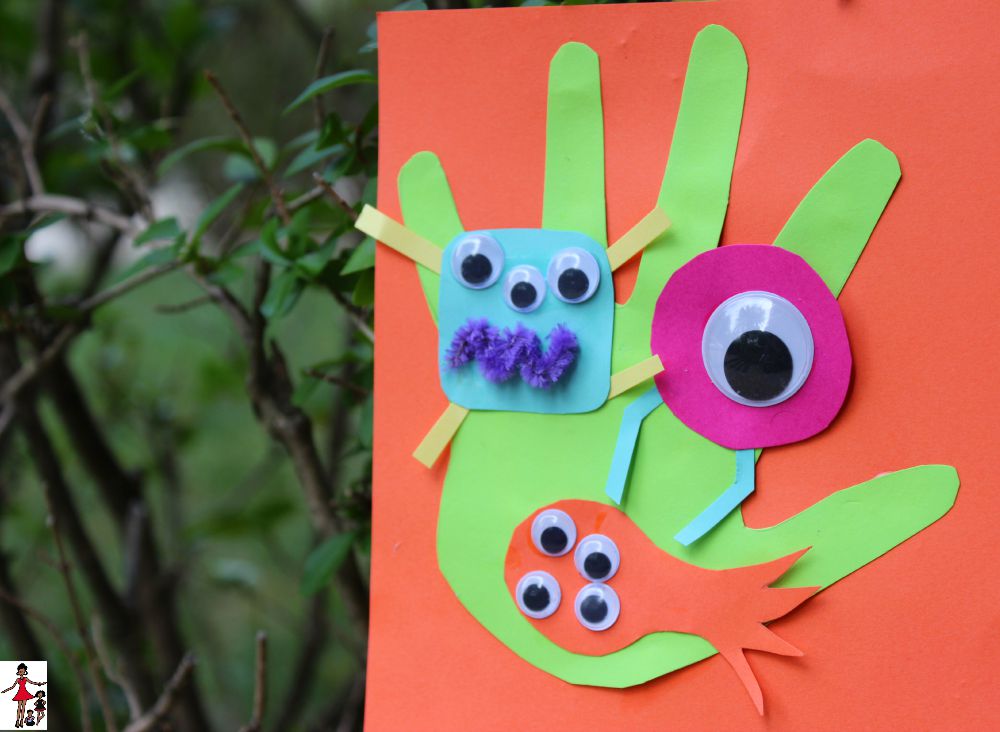 Make sure to have fun with this and educate your kids on the importance of washing their hands or using hand sanitizer or wipes to get rid of icky germs.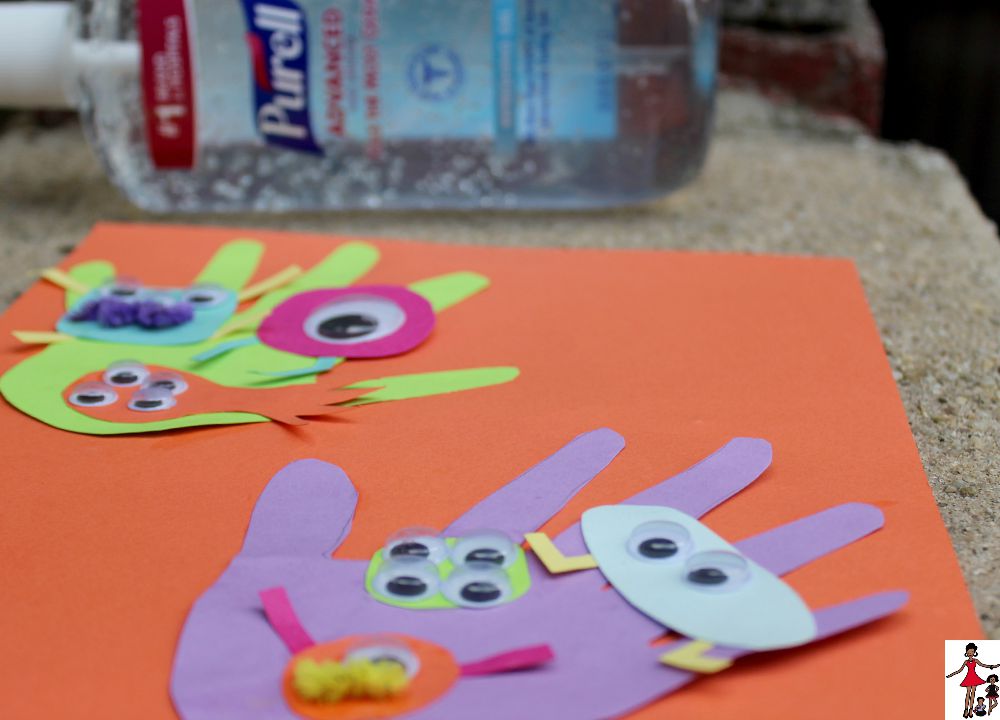 You can display this craft somewhere in your home where they will be reminded of the importance of keeping hands clean by using hand sanitizer and/or washing their hands.
How do you encourage your kids to clean their hands?
Make sure to follow me on Instagram!
You may also like this post: