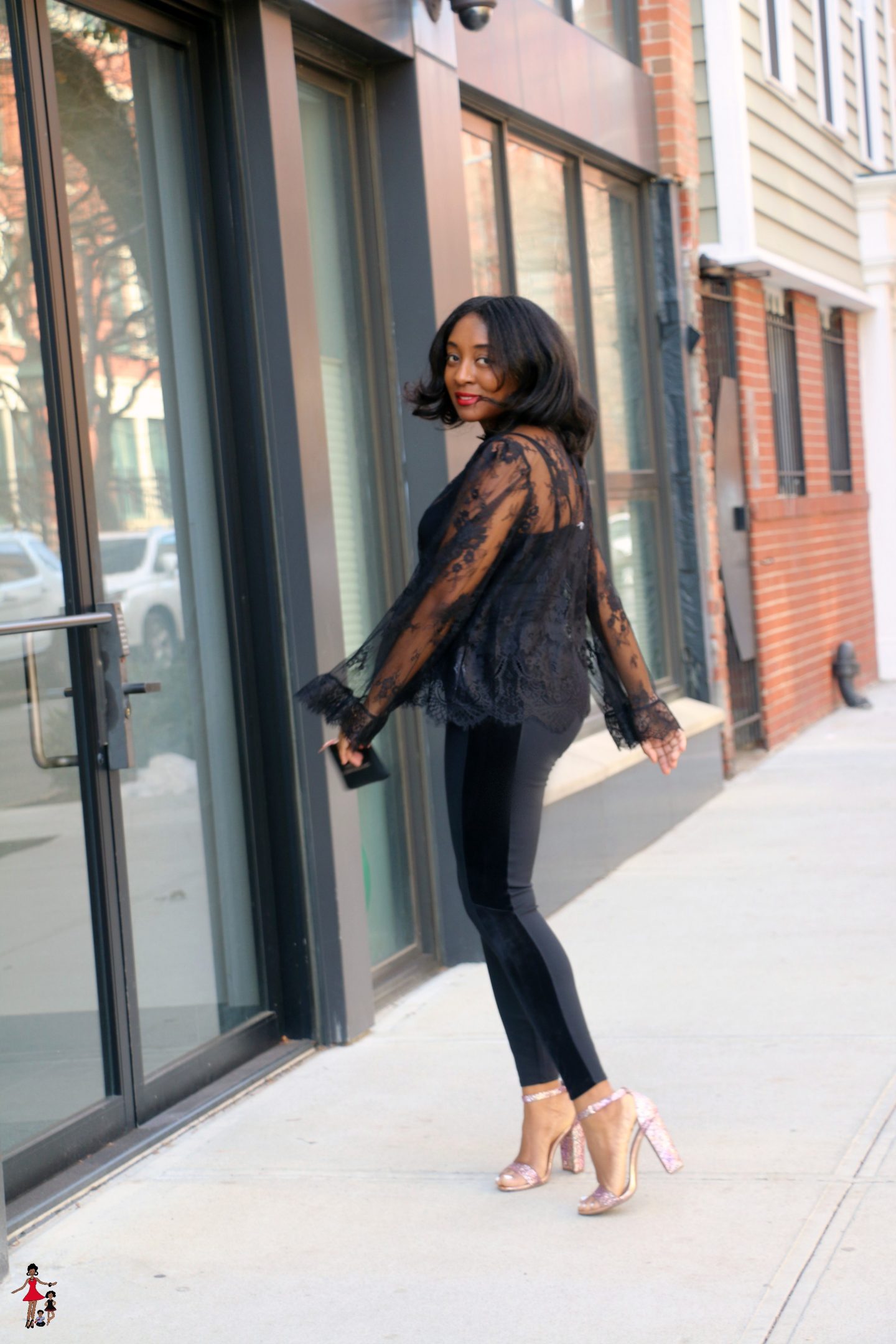 Okay, is it me or finding the perfect pair of leggings is really, really, really hard? I want great coverage, a high-waist and quality pair that I feel fabulous in. Simple desires right? Well, I've been through some really tragic pairs so I'm obsessed with this gorgeous pair by Spanx.  The Ponte Velvet Side Stripe Leggings are EVERYTHING! They're so perfect that earlier this week I wore them to a holiday dinner date with my hubby. Yes, you read that correctly, I wore these leggings to a holiday dinner date and got tons of compliments. These are no regular leggings,  I like to call them my fancy pants because they're very stylish.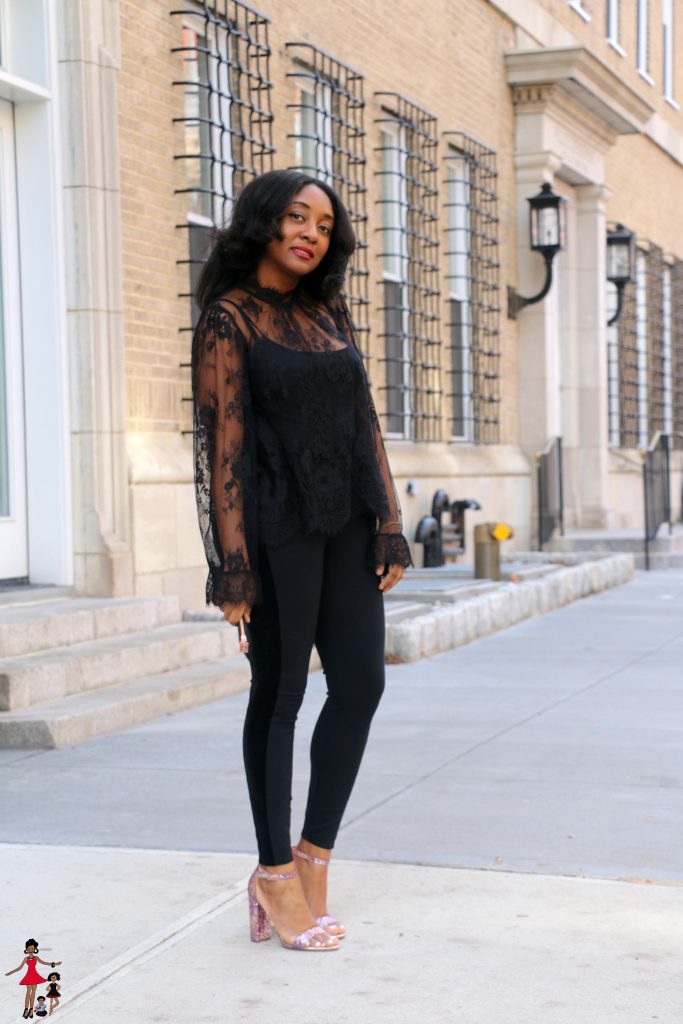 When I first received them and tried them on, I did my best catwalk around the house and asked Mr. Rattles for his thoughts on them and he said "They looked great!" then followed up with  "Are those pants or leggings?" I understand his confusion because even my cousin a certified fashionista (people still say fashionista tright?) told me "Those are really jazzy leggings!"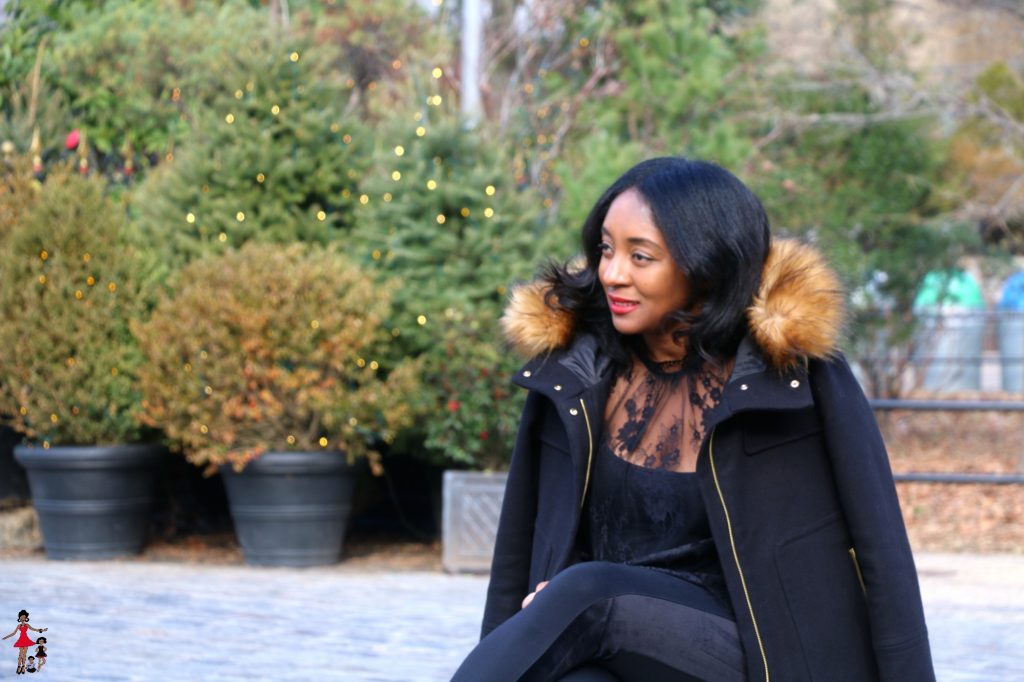 Let me tell you now, my fancy pants will be in heavy rotation for the holidays as they look great dressed up as you see here with a lace bell sleeve top (Yes, I'm still obsessed with bell sleeves) and they also look great casual with a chunky sweater and boots. I'm also really looking forward to wearing them when I'm traveling.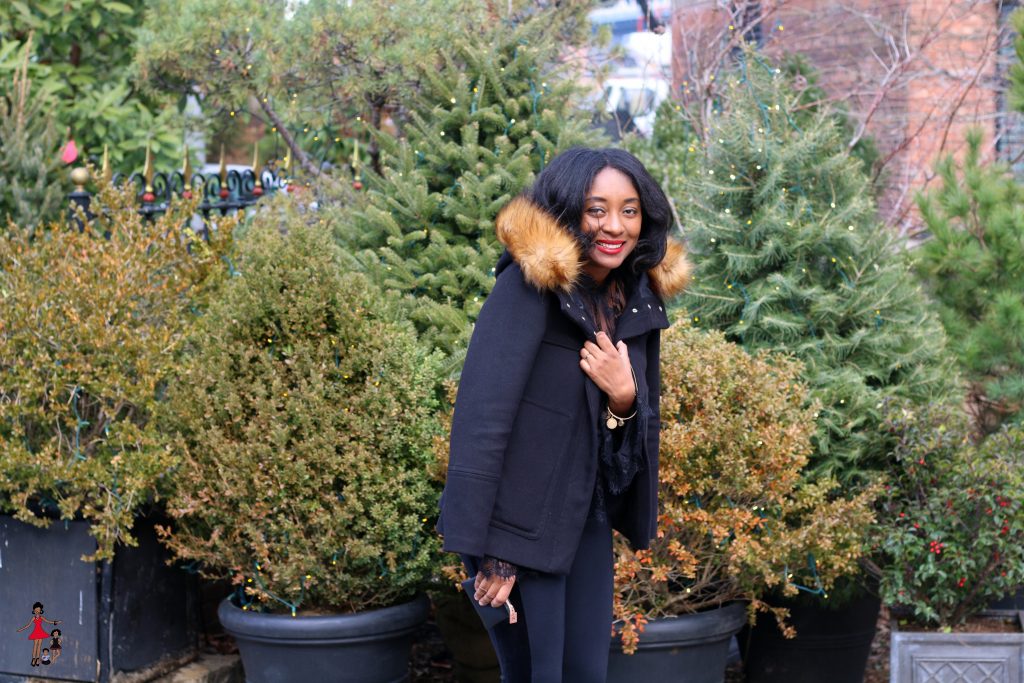 Oh, and you know that little mama pouch some of us got from carrying those cute little babies, these leggings are very forgiving which is what we need for those worry areas.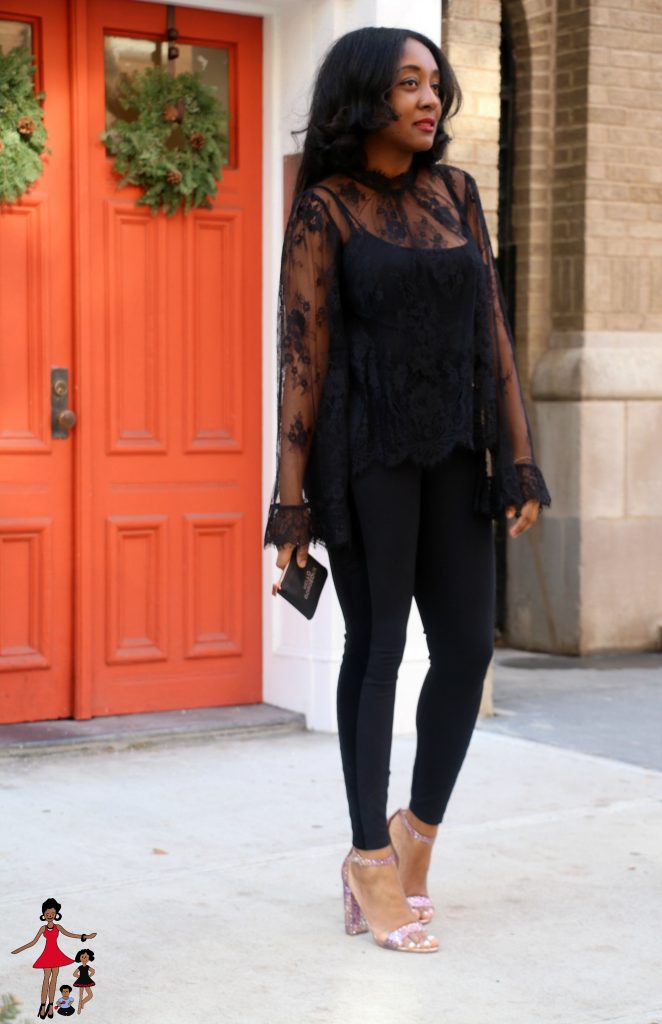 For the holiday dinner party, I wore black lace because you can never go wrong with lace during the holidays and my favorite sparkly shoes. 'Tis the season for lace, velvet and sparkles.
[Tweet "'Tis the season for lace, velvet and sparkles."]
ps: Wouldn't this be the perfect look for New Years Eve celebration too?
Get the look!
Ponte Velvet Side Stripe leggings (Courtesy of Spanx)
Bell sleeves lace top (Local boutique) Similar, Similiar, Similar, Similar 
Coat, Similar, Similar
Would you wear these leggings to a holiday dinner date?