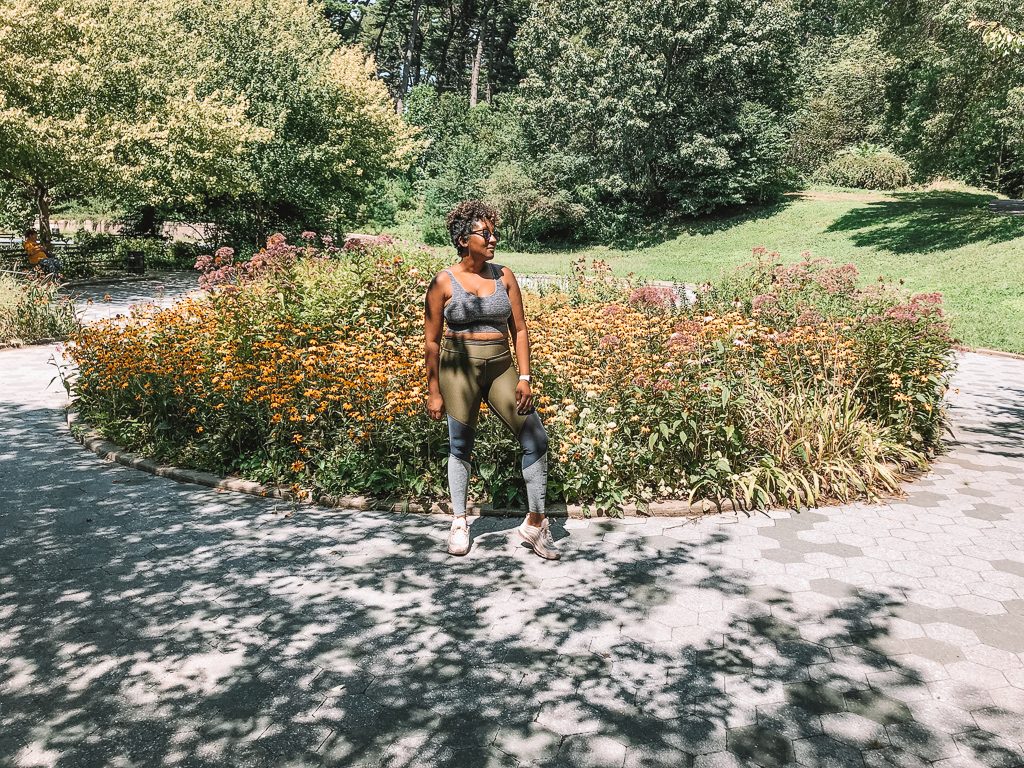 How I got back into a Consistent workout Routine. A few things I did to jumpstart a daily exercising habit.
After having my first two children I got into a consistent workout routine quickly. I picked up Zumba which was new at the time when I had my oldest and even did Shaun T's Beachbody workouts. It also helped that breastfeeding seemed to burn off all the extra pounds. With my son, I did lots of YouTube video exercises from the time my doctor cleared me and ran as often as I could. I was serious about working out and on the bandwagon.
After the third baby though, I've been on the struggle bus. I think I've been really transparent here with all of my efforts to get serious about working out and my overall wellness. I'm happy to share that I'm finally getting serious and back on the bandwagon. Honestly, it feels really good and while I'm a bit scared about how I will maintain this routine with the kids going back to school in a few weeks and our schedules changing up completely again, I wanted to share a few of the things that's helped me to get into a consistent exercise routine again.
Dressing for it.
After my morning shower instead of slipping into a cute summer outfit for the day, I wear my workout clothes. This is a reminder to myself of my plan to work out and I usually feel really silly if I wear it all day without working out at all.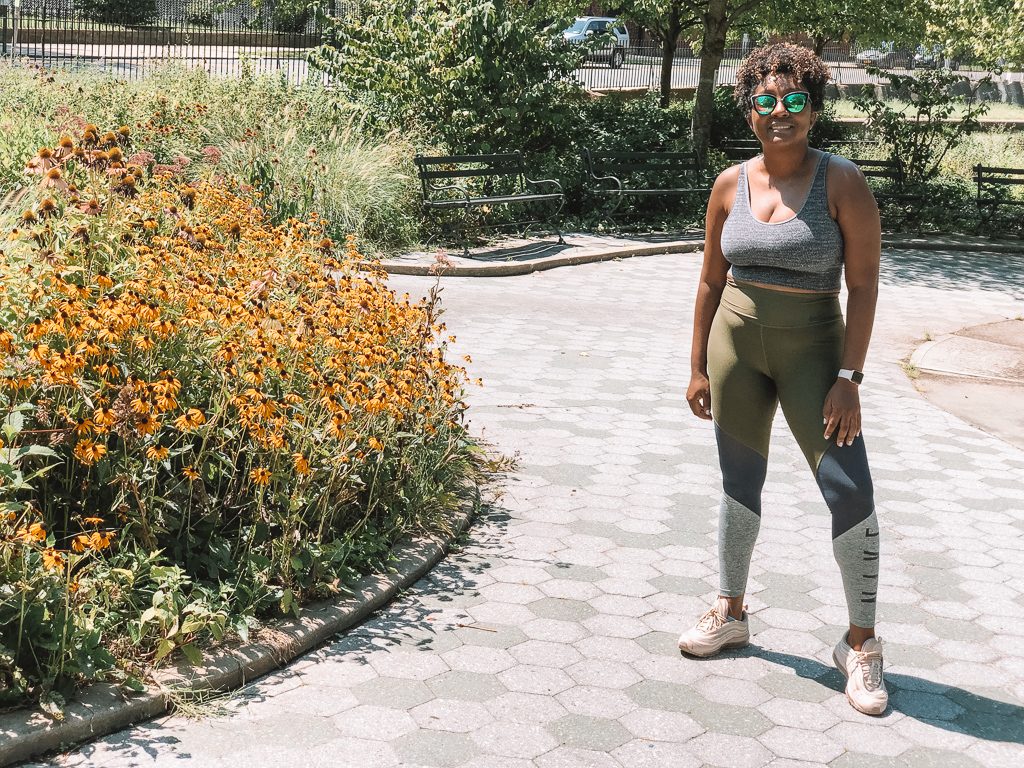 Dropping everything to workout.
It's all about priorities! Yes, I have deadlines, need to fold laundry and cook dinner but if I keep focusing on all of the things that I need to do I would never workout. Plus, I feel so much better and energized to knock everything off my list when I'm done.
Do it daily while establishing a routine.
So this might be an unpopular opinion but it's something that works better for me at this age and stage of my life. I need to work out on a daily basis, some days my workouts are shorter than others but just getting it done daily whether it's strength training at home or running helps me to stay in the groove. Maybe once I feel more confident in this routine, I can start taking days off.
Join a challenge.
A challenge is a great way to get into a serious workout routine because doing it with others keeps us all motivated. After having my son, I did a plank challenge on Instagram and it really kept me motivated. My friend Nellie at Brooklyn Active Mama frequently hosts fitness challenges.
Follow other moms who get it done.
I follow so many amazing moms on Instagram and I love seeing how they fit exercise into their days. Three moms who really inspired me to get back to working out are lifeasajewel and ahesawreck (they host a running group in Prospect Park if you're in NYC) and my girl Fallon of casadefallon.
Exercise with your kids.
I prefer to work out by myself, it's a good time to clear my head but sometimes I have no option but to exercise with my children. They all love mimicking anything that I do so it works for us. They have fun and I get my workout in.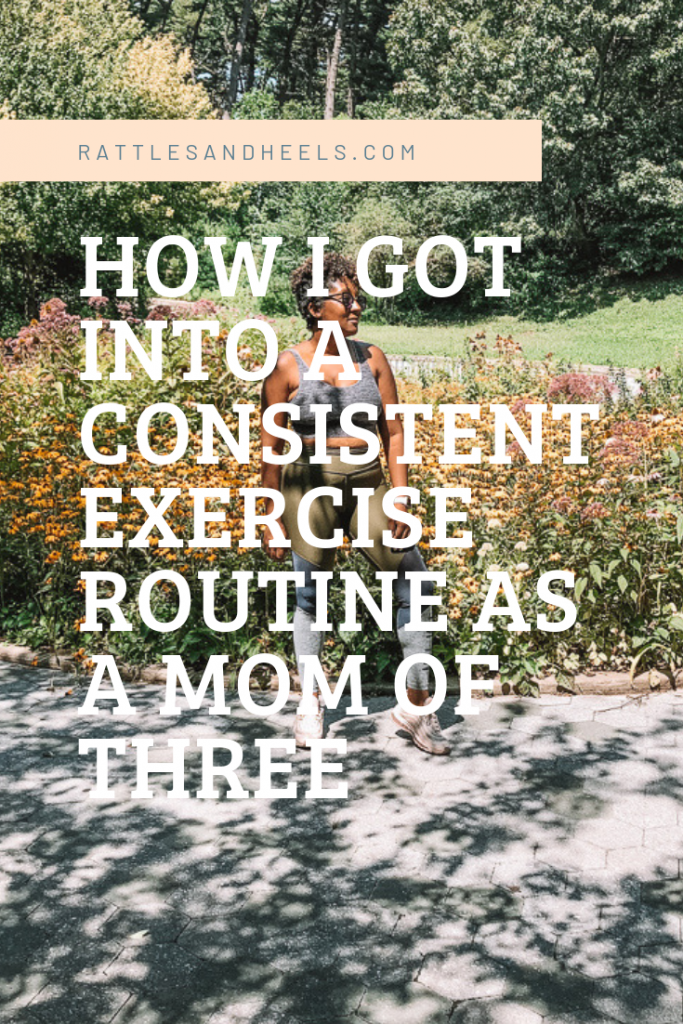 How did you get into a consistent workout routine?
You may also like: