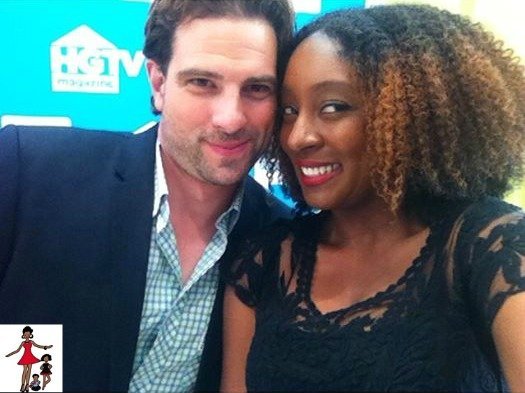 Okay, so let me share a tidbit about myself. I LOVE HGTV! House Hunters is on as I type this and I'm probably not going to change the channel. I'm not a big TV person but when I watch, I binge watch HGTV. So, imagine my excitement when I got the opportunity to attend the HGTV Blogger Block Party this past Monday. A block party isn't complete without a crew and I was happy to hang out with my blogger friends Molina of Molina the PT, Tiffani of MyMommyVents and Julian of Guyanese Sista.
[Tweet "@HGTVMagPromo knows how to throw a #BloggerBlockParty @rattlesandheels"]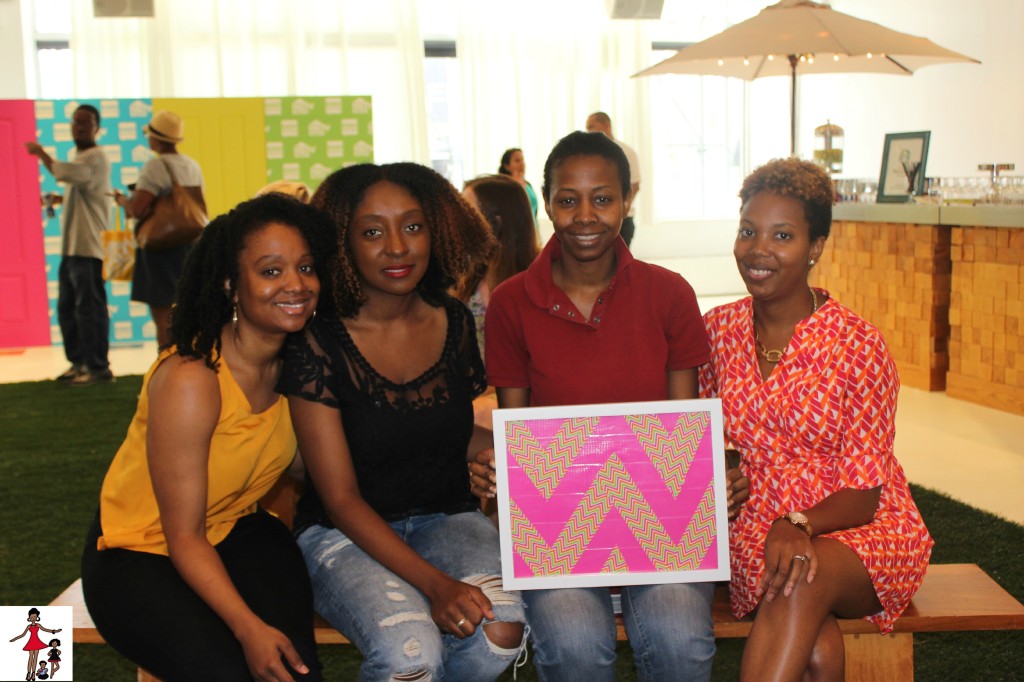 Molina made that gorgeous DIY project using duct tape. Super cute, right?
The DIY projects were a big hit with us.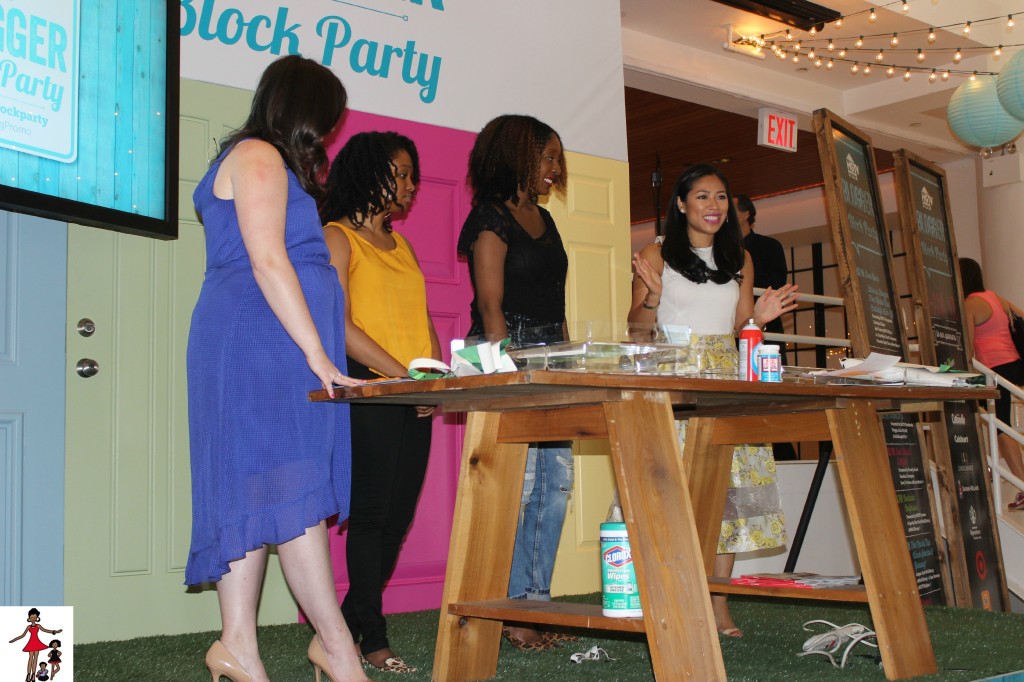 Julian and I got the opportunity to learn how to make a DIY lucrite monogrammed serving tray with Roxy of Society Social.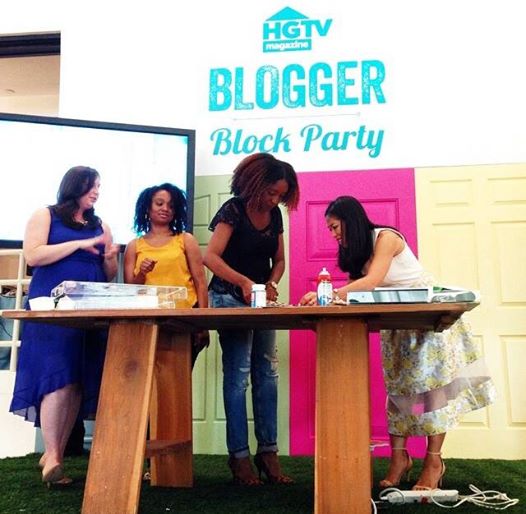 It was much easier than I anticipated and I loved the fact that we didn't use a lot of materials because let us face it, the materials can add up. Don't worry, I'll share the full DIY soon, it deserves it's own post.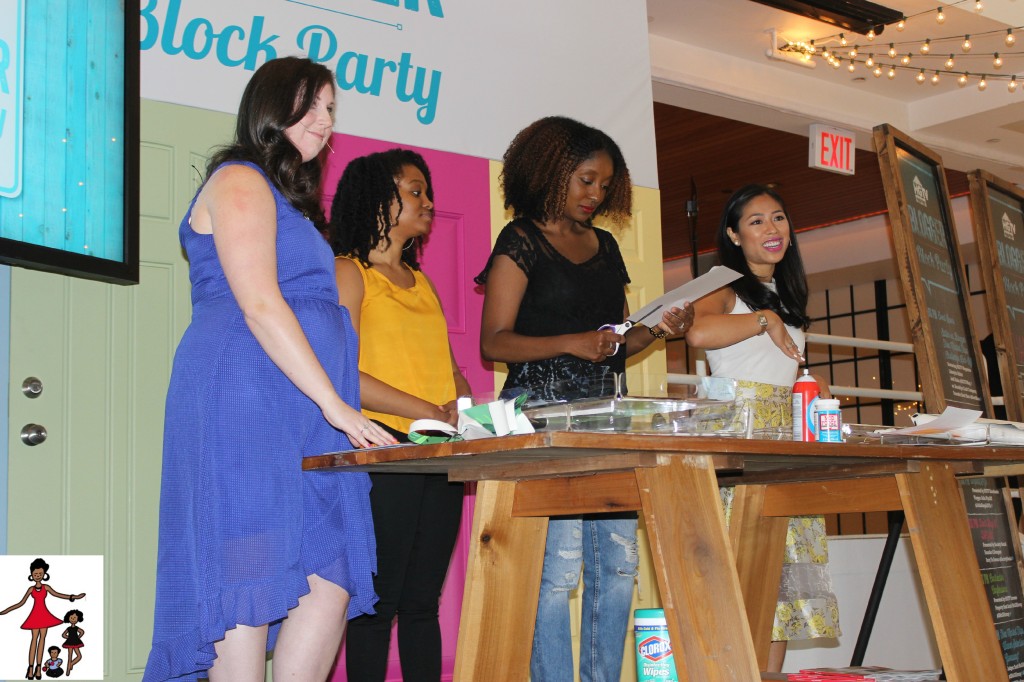 Here's the finished product! Cute, right? I plan on making a few for my friends as gifts.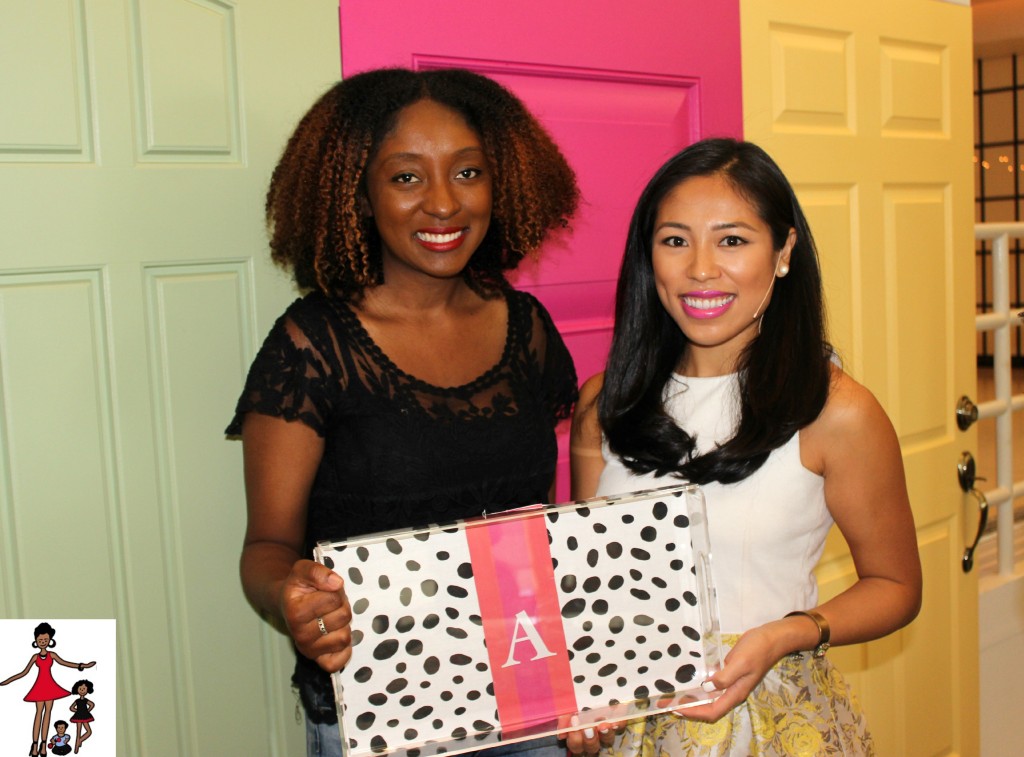 [Tweet "Don't buy it, DIY it @HGTVMagPromo #BloggerBlockParty @rattlesandheels"]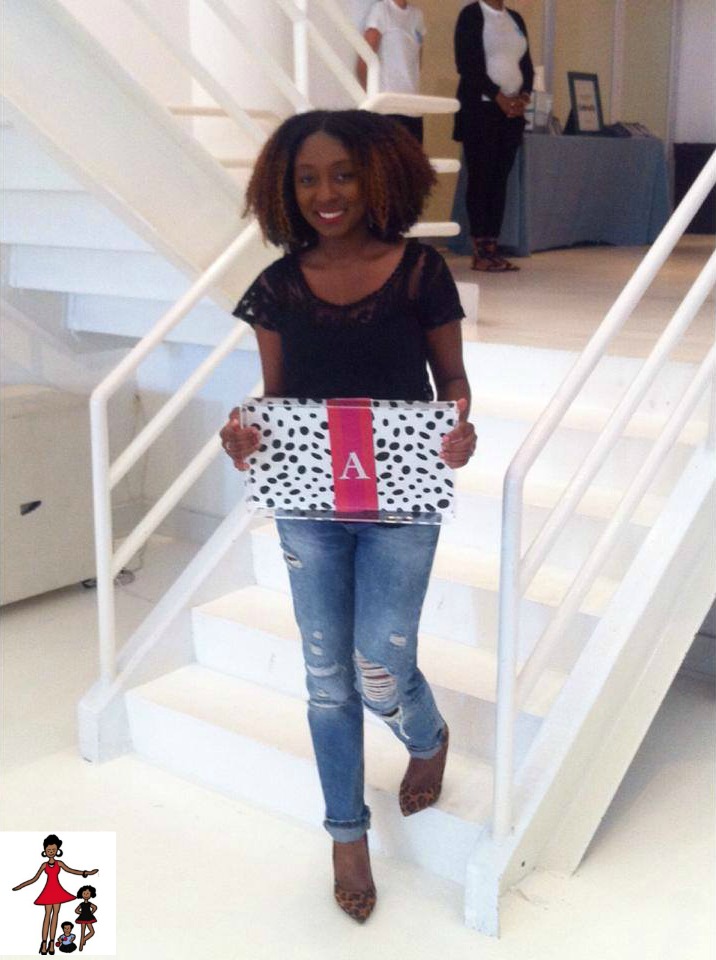 [Tweet "If you want to learn about real estate investment @smcgillivray has a wealth of valuable information @HGTVMAGPromo #BloggerBlockParty"]
The evening ended with Real Estate Investor and HGTV Income Property Host, Scott McGillivray sharing some very useful advice for homeowners interested in increasing the value of their properties and making renovations. I loved his background story, he started out without the best credit by partnering with a friend and waiting tables but pushed forward and now owns over 100 income properties. He's the truth ya'll!
Also, I must mention how funny he is, I was surprised that he had the crowd in an uproar of laughter the entire time. Don't you just love when you meet someone you've seen on TV who is very down to earth in person. He's that guy! Stay tune for a post with his tips, I was taking notes like I was back in grad school.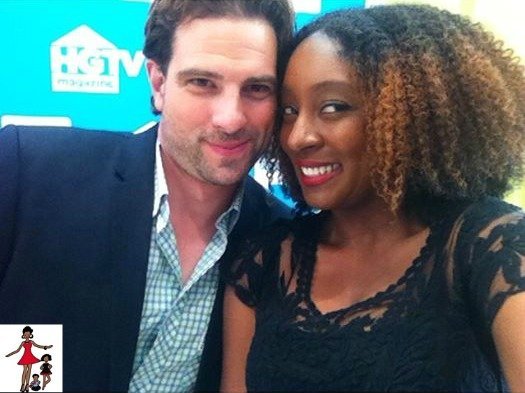 If you're creative, it was an impressive space to get inspired and even make something interesting on the spot with supplies and a fabulous work space.
[Tweet "@HGTVMAGPROMO knows how to get your creative juices flowing #BloggerBlockParty"]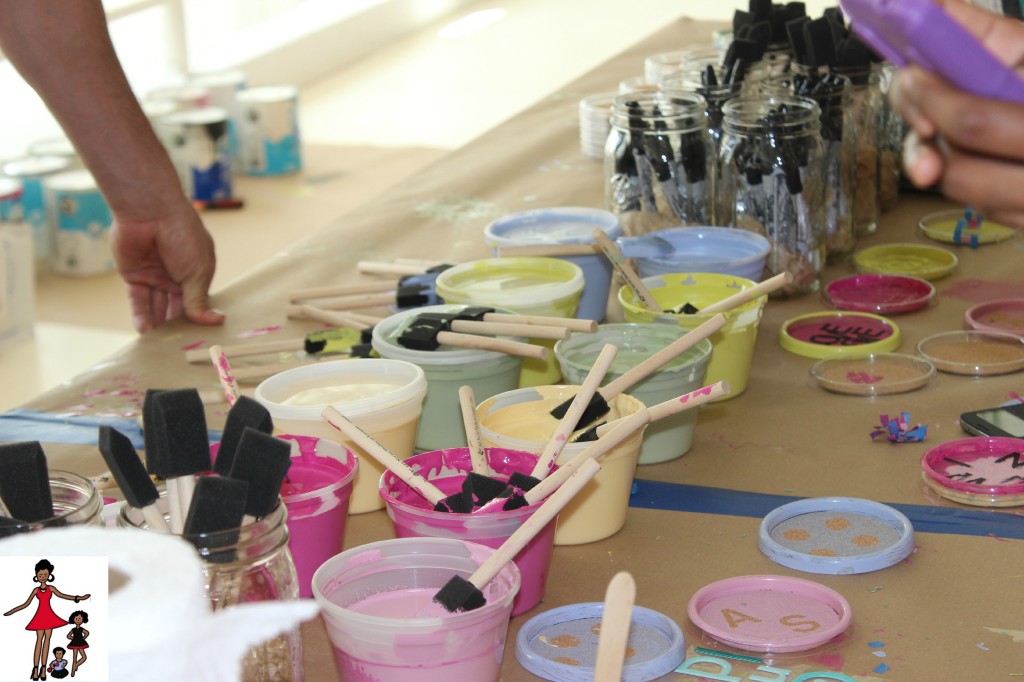 Before I go, I must mention that one of the highlights of the Blogger Block Party for me was to get the chance to chat with Julia of Simple DIYs. I've been following Julia for a long time and even watched her journey to joining HGTV Handmade so it was awesome to meet her in person. She's such a sweet and gorgeous girl, I was so busy chatting and getting to know her better that I didn't get a chance to take a picture but you can check out her channel here.
So that's my experience. If you follow me on Instagram, you know it was a long but fun day.
Are you a fan of HGTV? Do you watch Income Property?