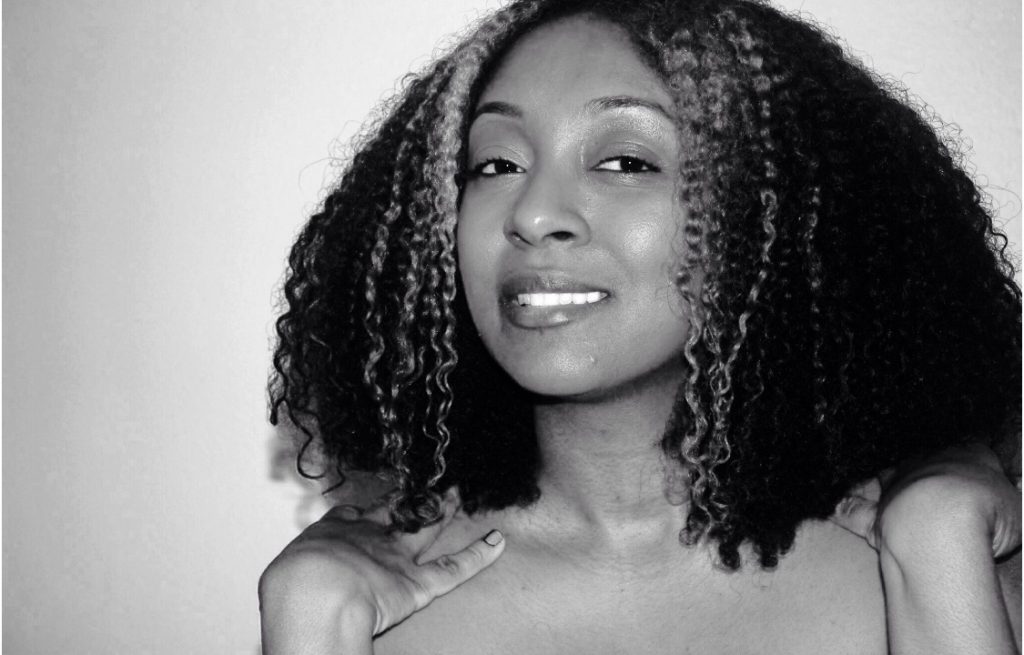 I wanted to share my experience of what's worked for me to grow my natural hair long from a Big Chop. As well as some of the practices and products that I believe have helped daughter to retain length.
If you just did the big chop or you're in that awkward stage where you can't do any styles but all you really want to do is a ponytail like every other girl at the gym. This post is for you!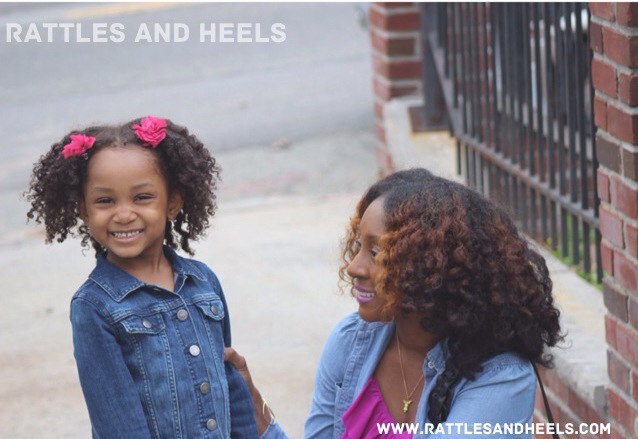 If you have a daughter or son whose hair seems to have hit a growth plateau. I've been there too!
I'm here to tell you that you and/or your child's natural hair will grow long.
I know a lot of us natural girls run around talking about how awesome the Big Chop (B.C) experience is (and it is) but we all have had those days Post B.C when our hair wouldn't cooperate and we get impatient and start feeling like why wouldn't our hair just grow already.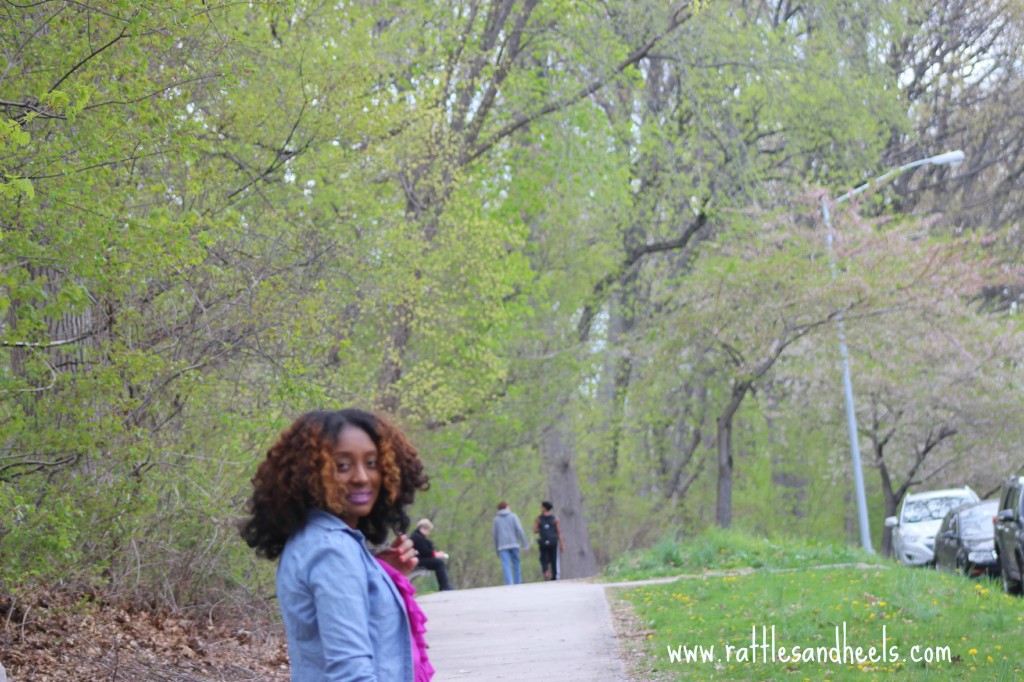 Yeah, I've been there. It happens to all of us. That moment when you start wishing you chose to transition instead of cutting all your hair off, at least you could of slicked your hair back into a ponytail.
When I did my big chop my natural hair length goal was to grow my hair to the length where I could achieve a kinky curly bob. I didn't have any lofty length ambition. That was four years ago, I think I was pretty happy with my curly bob by year one. Since then my hair's grown a lot more while I wasn't paying attention to growth and surpassed my goal. A few weeks ago, I measured my hair and found out it's 16″ to 17″ when I was estimating around 12″. So what exactly did I do to grow my hair? Well, I didn't do anything special to encourage growth but these are the things that I did to hold on to the growth I got.
Regular Trims
I believe that one of the reasons that I've been able to retain length is because I focused on maintaining healthy ends. It's really tempting to hold on to weathered ends when you have length goals but if you have unhealthy ends they will start to break off and you will lose more hair than if you got your hair trimmed. In only the first year after doing my Big Chop, I got my ends trimmed four times. Yes, four times because I understood from my permed days that it's difficult to retain length on damaged ends. So I encourage you to get your ends trimmed. You don't have to do it as often as I did (I was still on my permed hair trim schedule) but frequently examine the condition of your ends and if you notice any damage, schedule a trim.
Frequent Oil Massages
A few months after doing my big chop, I experienced my first bout of postpartum shedding and I began to do frequent oil massages with Brahmi Oil and Jamaican Black Castor Oil. Besides the fact that scalp massages feel incredible, my scalp needed as much love as my hair itself especially after the trauma of hair shedding. So if you've experienced any loss due to tight styles, weaves, braids or like me postpartum shedding start massaging ASAP.
Keep Hair Moisturized
Every week I religiously deep conditioned my hair during this period. My favorite deep conditioners to keep my short hair moisturized and shiny were Herbal Essences Hello Hydration mixed with Extra Virgin Olive  Oil and Jessicurl Deep Conditioner.
Henna
While I don't believe that Henna will help grow natural hair long, I believe that my use of it earlier in my natural hair journey helped me to retain length as it made my hair much stronger. Henna is a ayurvedic hair dye. I used the one in the powder form, it dyes your hair into a dark burgundy color that's rarely visible unless you have light colored hair, in the sunlight or have done several applications. If you can stand the messiness and have the time I highly recommend it. Personally, I no longer do henna treatments because I don't have the time.  When I did, I used the Jamila Henna which I purchased on Amazon, mixed it with Herbal Essences Hello Hydration and then put in the fridge for a few hours. Then I applied it to freshly washed hair and kept it on my hair (covered with two plastic caps and a towel) for 2-4 hours. When I rinsed it out, I did a follow-up deep conditioner treatment. Henna adds weight to your strands so depending on your hair texture you may notice that your curls seem looser. While this was not my experience, I did notice that my wash and go had a lot less frizz and was much more defined. If you would like more information on henna, let me know and I can do an entire post on my experience and method I used.
Simple Regimen
During the first year of my natural hair journey, I kept my regimen really simple. I wore my hair either in a wash and go or braided up covered with a hat. I really feel that it's important to not do "too much" as detangling daily, tugging on hair, taking down tight braids and twists affect your ability to grow natural hair long. I've found the same for my daughter's hair. Once, I stopped styling her hair every day, using ponytail holders and focused on moisturizing her hair daily I saw that she started retaining more length.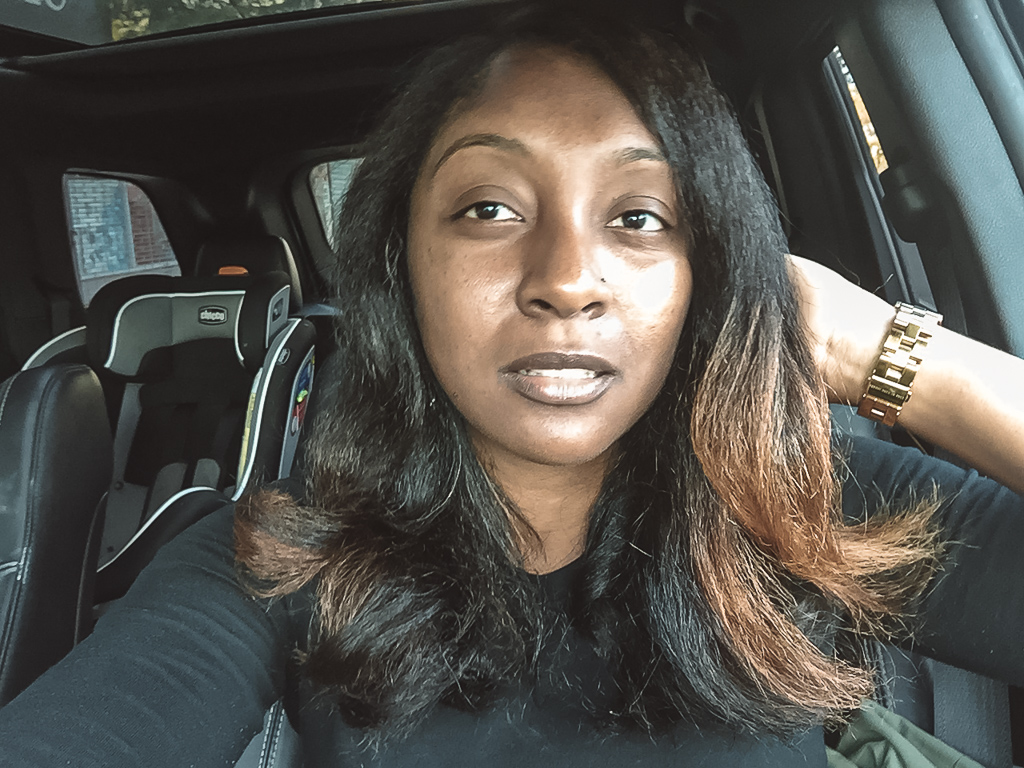 Little to No Heat
Too much heat on relaxed or natural hair can affect your ability to keep the length that you attain as it dries out your strands and dry strands are more likely to break. I air-dried my hair most of the time, while I know this is not always possible whenever I can't air-dry I reach for an overhead dryer before a blow dryer.
Beware of using materials that would dry or break your hair
Sometimes we overlook the materials that our hats, scarves, hoodies, pillowcases are made of. If you plan on growing your hair out, you must start paying close attention to this. Purchase a satin pillow case as your satin scarf can slip off during the night. If you're going to wear a hat or hoodie always cover your hair with your scarf first. One thing that I never do is use bath towels on my hair and recently I stopped using microfiber towels as well. I've found that they cause my hair to tangle as it gets stuck on them. I've had success drying our hair using t-shirts and I'm going to stick to that. The drawback of using t-shirts is that you may need to use a few as they are not very absorbent.
Treat your body well
Just like healthy skin starts on from the inside out, the same logic applies to your hair. During my Post B.C period, I took a prenatal vitamin daily and tried to drink lots of water. There are a ton of vitamins on the market that promises to stimulate hair growth and I am not sure if they are effective (or if they will also cause you to grow a mustache haha) but I used prenatal vitamins or Cod Liver Oil. Plus my diet consists of plenty fish and the Omega-3 Fatty Acids are fantastic for healthy hair.
I hope that these tips help you along your natural hair journey and to grow your natural hair long. Remember not to fuss, before you know it you hair will grow past your goals.
 What's your natural hair goal? Do you care more about length or maintaining healthy hair?