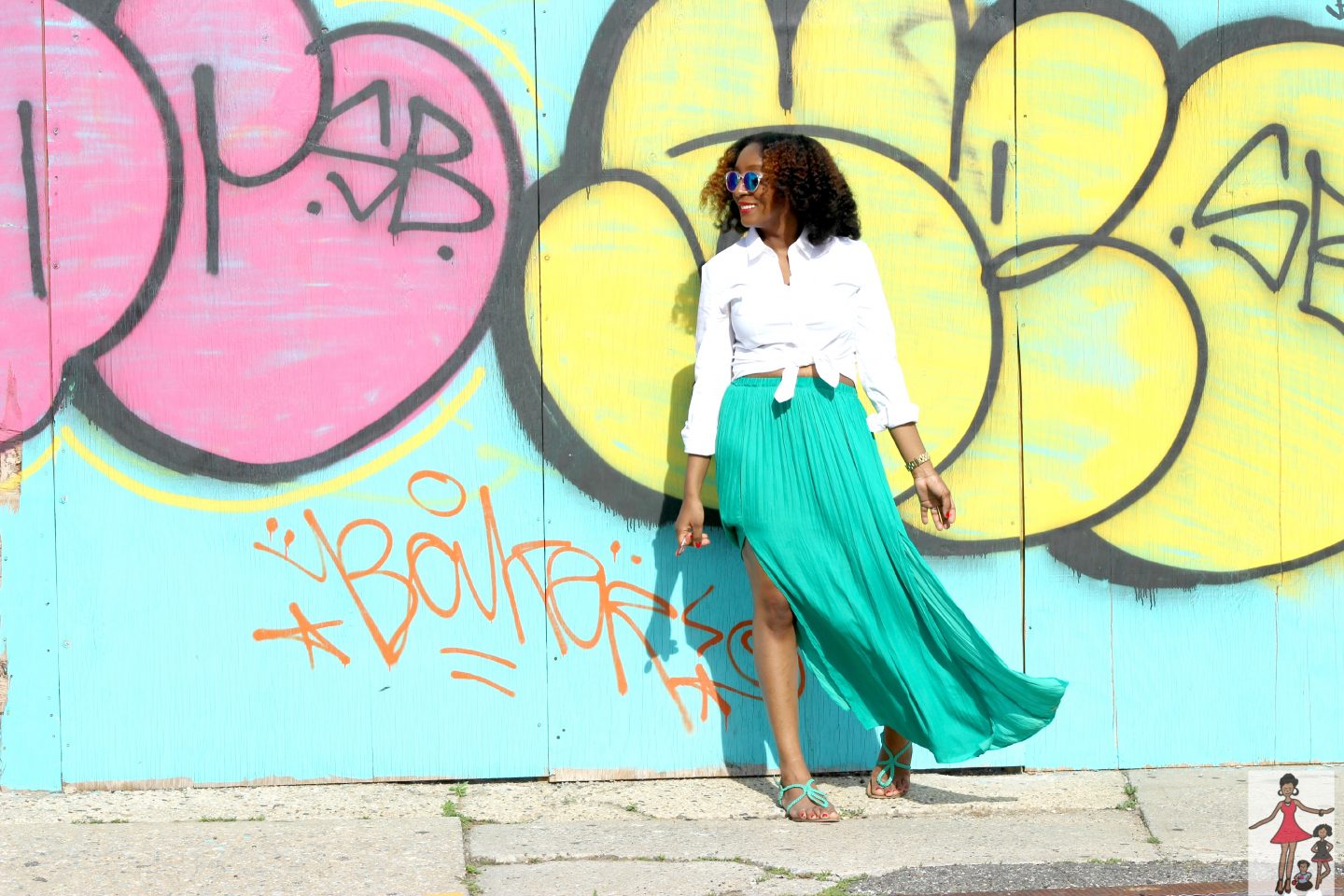 I hope you enjoyed every second of the long weekend and got to de-stress, relax and make new memories with your family. The weather here in New York City was incredible and I spent my time outdoors playing with my kids, hanging out with family and dabbling in a few personal creative projects.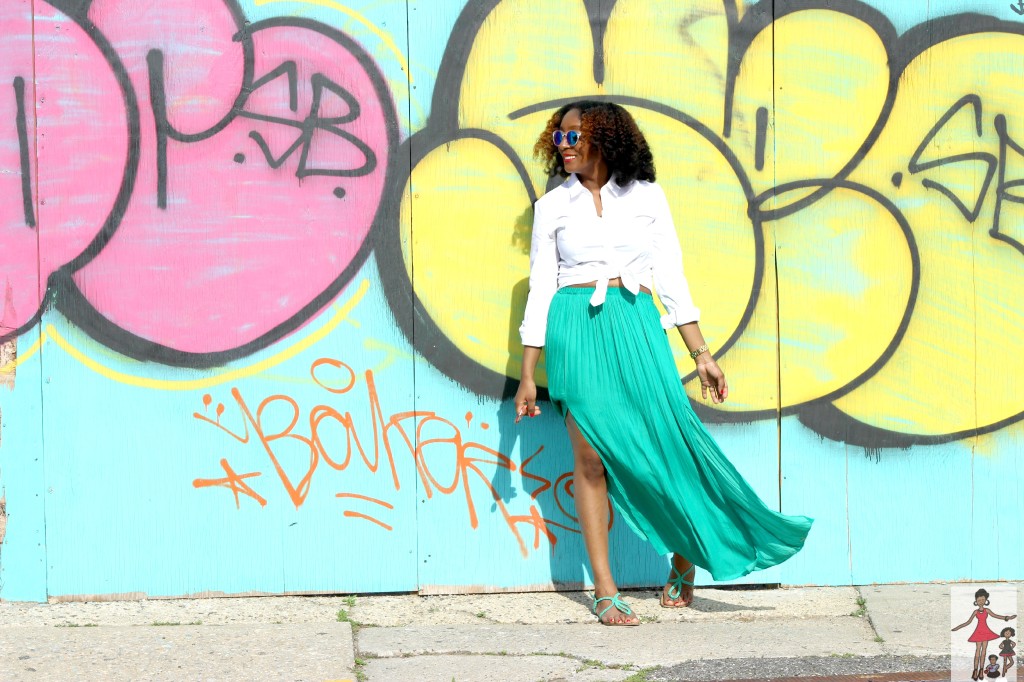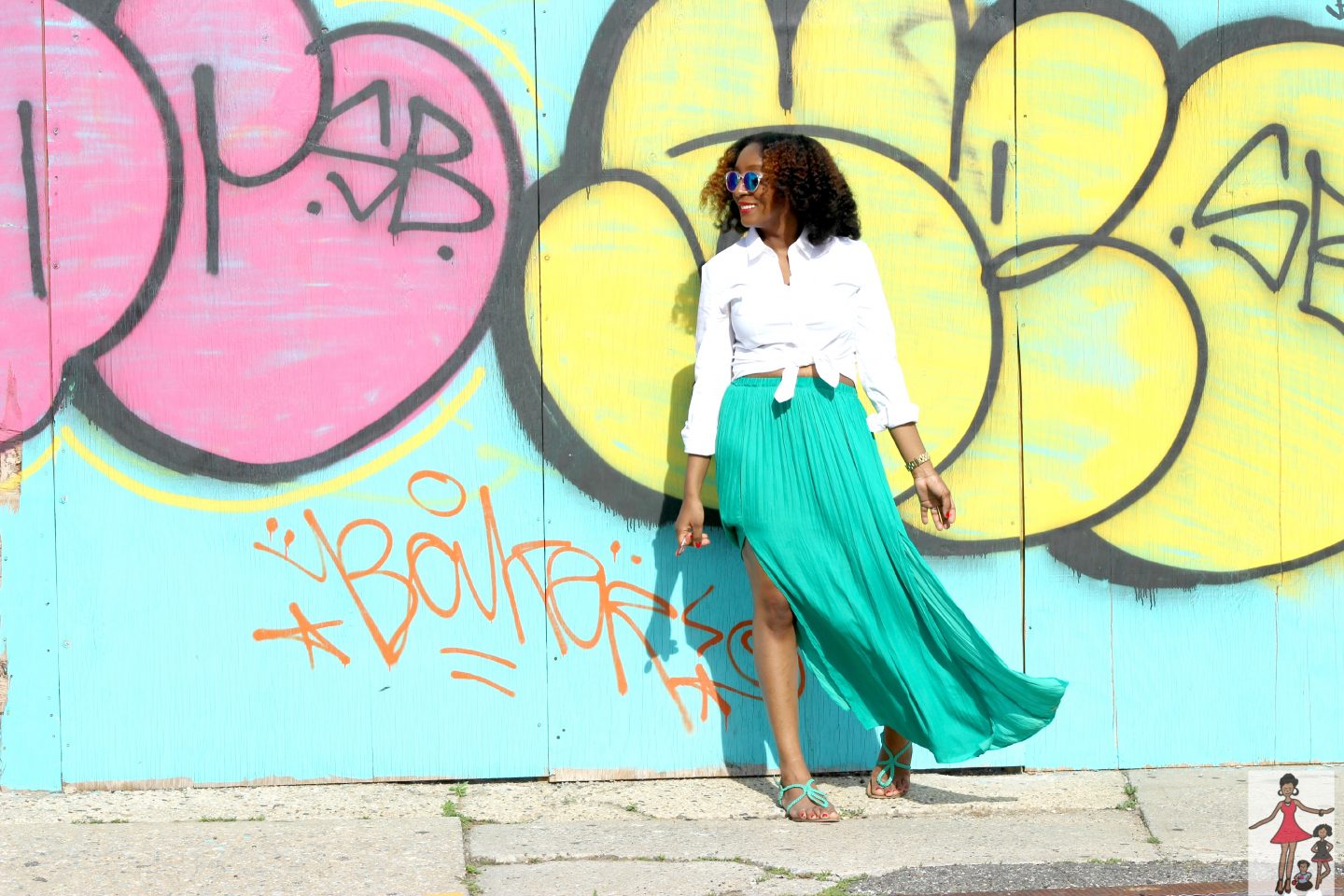 I wanted to share an outfit that I wore to brunch this weekend because I know moms would appreciate the simplicity. I'm sure you already have all of these pieces in your closet.
Doesn't this look just scream free-spirit?
I felt really feminine and comfortable in this outfit.
Since I came of age in the 90's I'm beyond thrilled that most of the trends are back. You know last week, I was obsessing over mom jeans but I loved knotted button-up shirts back then and I'm loving them even more now. Pair a knotted shirt with a high-waisted bottom like a maxi skirt or mom jeans and you are in chic business!
Skirt  Forever 21 (Sold Out) – Similar
What did you do over the weekend? Would you rock this look?
PS: I've linked up with some pretty fabulous moms, check us out 🙂