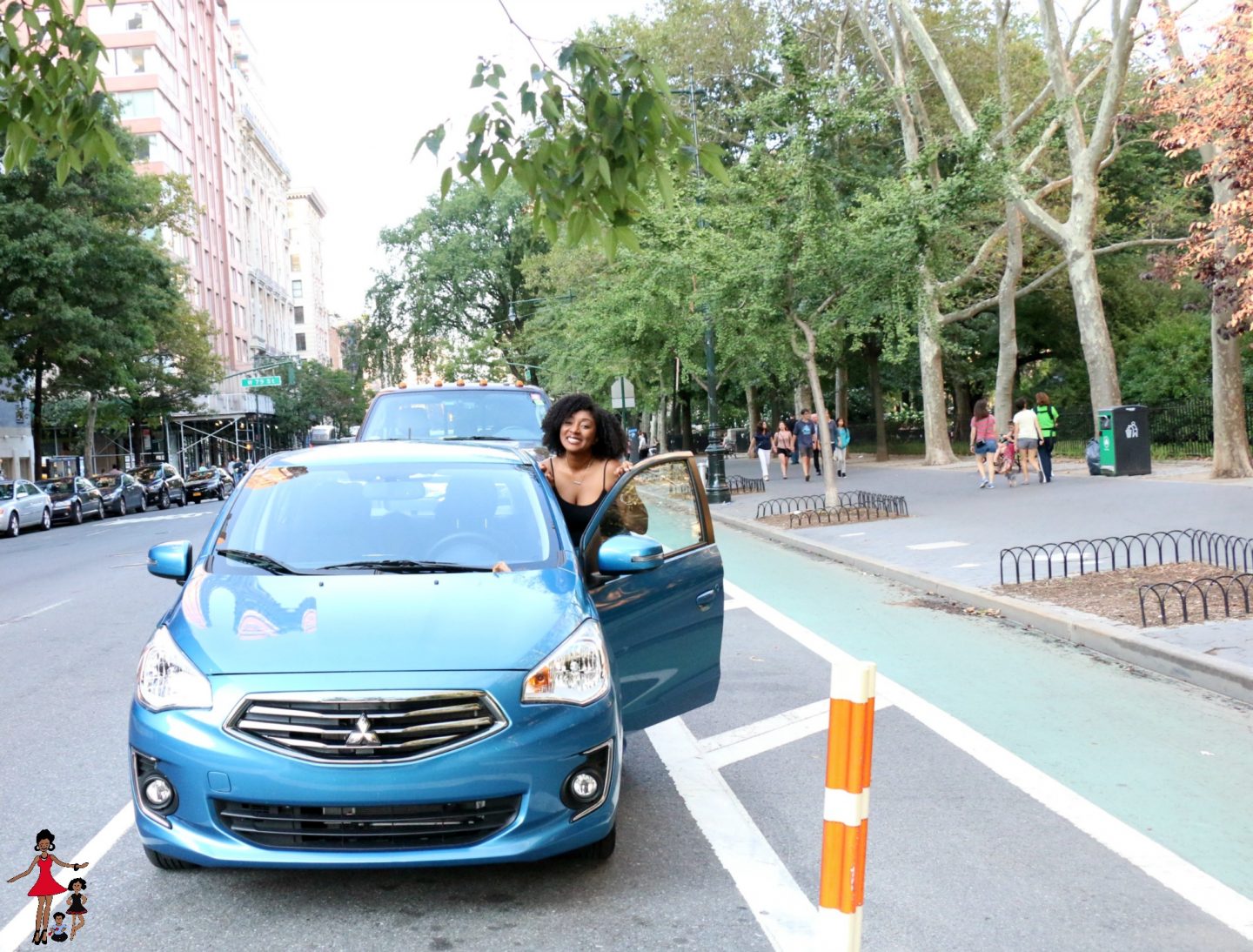 So I have a confession, don't judge me but the day before school started I realized that my daughter needed more warm weather uniforms. Yes, you read that correctly the day before school started and yes this is after I had 2 months to figure that out. I was so mad at myself that I told no one, not even my bestie or my mama. Instead, I hopped into Laura (our nickname) for the 2017 Mitsubishi Mirage G4 and made my way over to the uniform store. The store is in a mall but there were so many other parents there who must have been in the same situation that I was in that that there was no parking in sight. After waiting to get into the parking garage for what seemed like an eternity, I made my way over to the side streets where I eventually found a nice little spot for Laura. Isn't she perfect?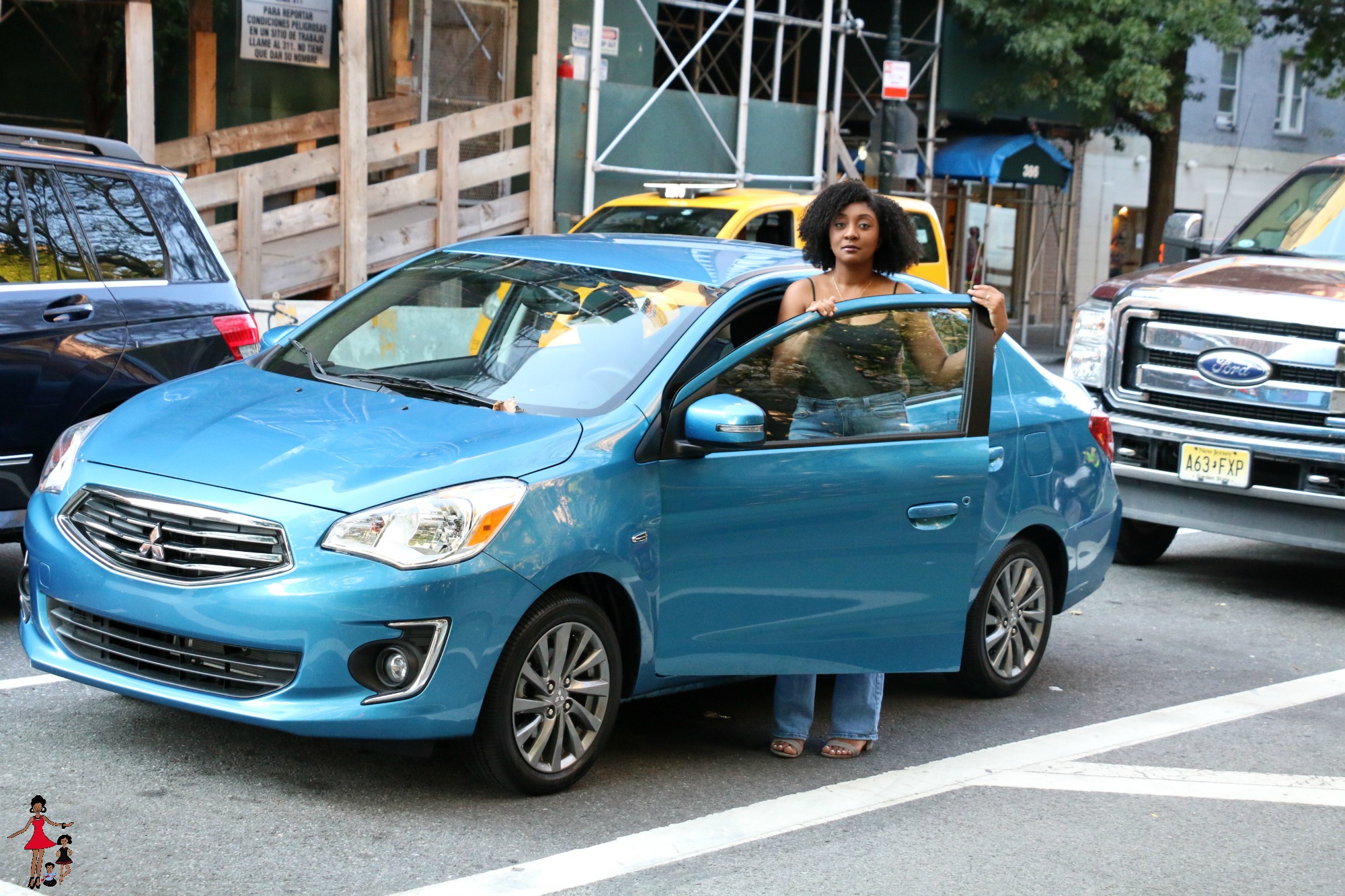 With all of the parents in NYC trying to get uniforms, school supplies, food etc. the lines everywhere were long and I felt like it was the holidays in September.  But instead of fussing about getting stuck in traffic or all the chaos, I remained chill and kept my energy unbothered by listening  to my favorite jams in Laura.
Yep, that because one my favorite feature in the Mitsubishi Mirage is CarPlay so I was able to access my music library, podcasts, messages  with just one touch.  I love the convenience of CarPlay especially so I could use voice command to text my family and let them know that I am running late.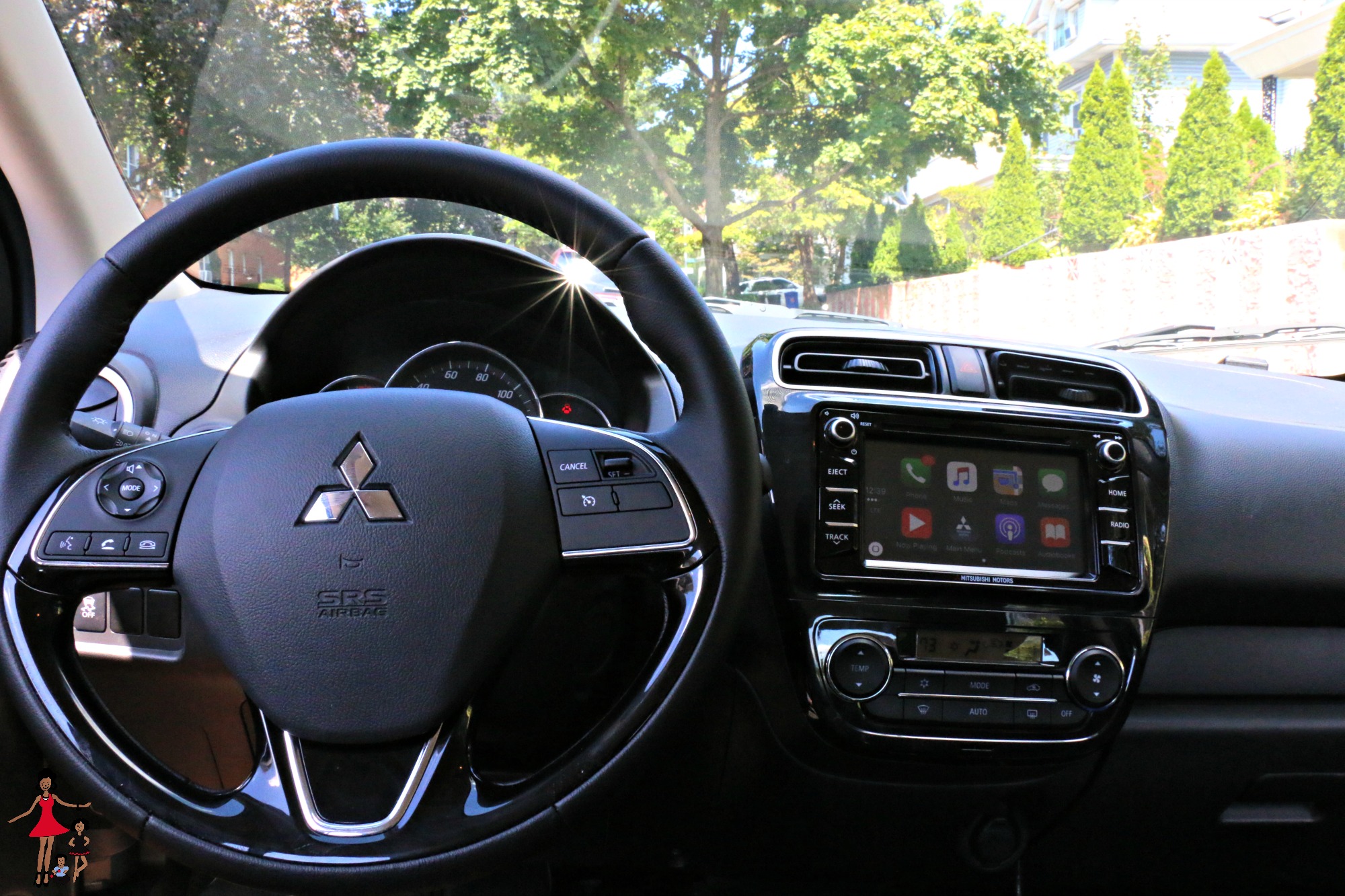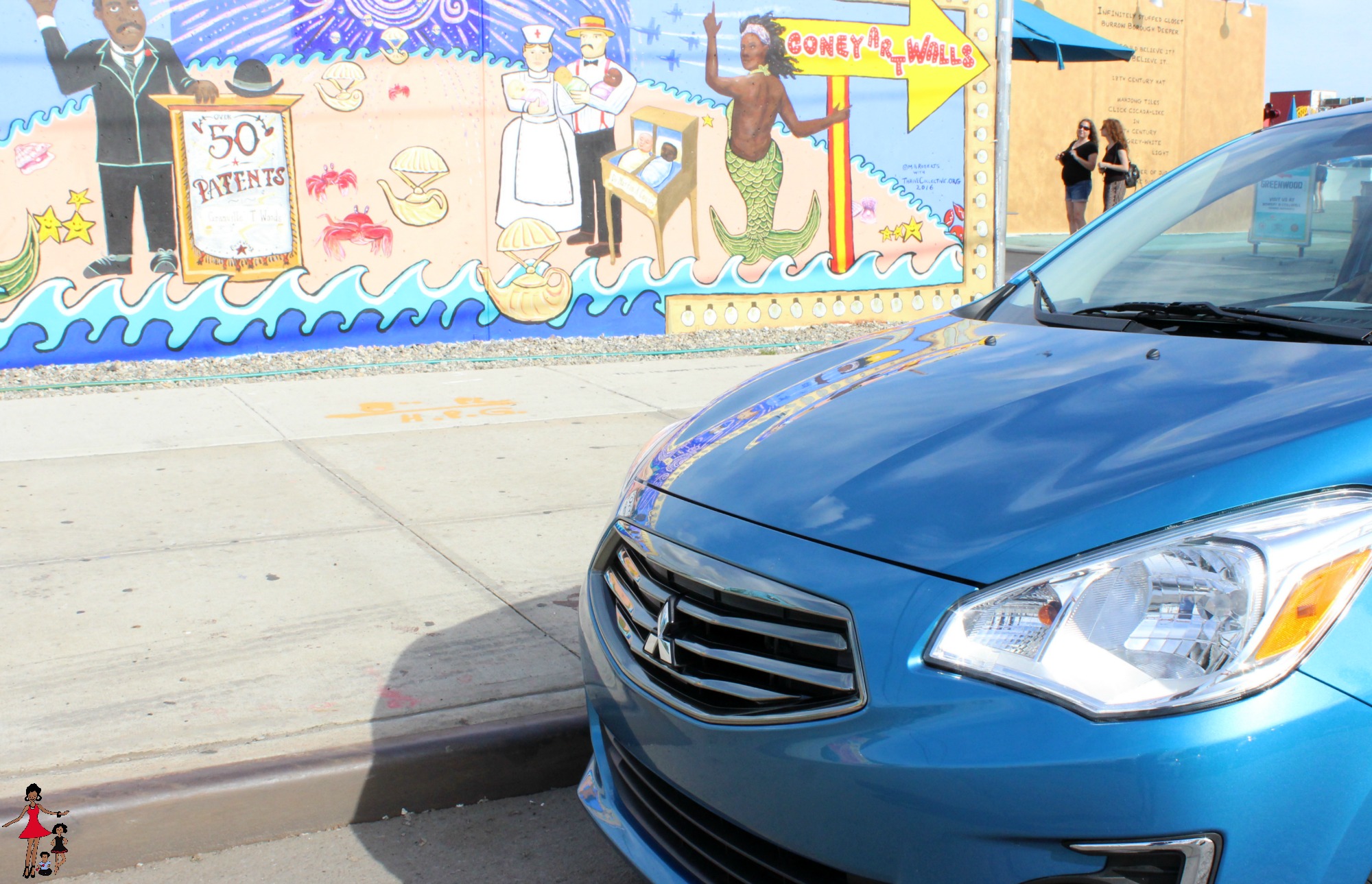 Along with the fact that  Laura is a great size for getting around NYC she's actually a really spacious car. When my husband first saw her, I could tell that he was wondering about us all fitting but we did fit comfortably. With two car seats in the back row and tall parents in the front you would think that the  car would be tight but that was far from the case and I was really pleased about that. The trunk was also a great size for all of the back to school shopping that I did.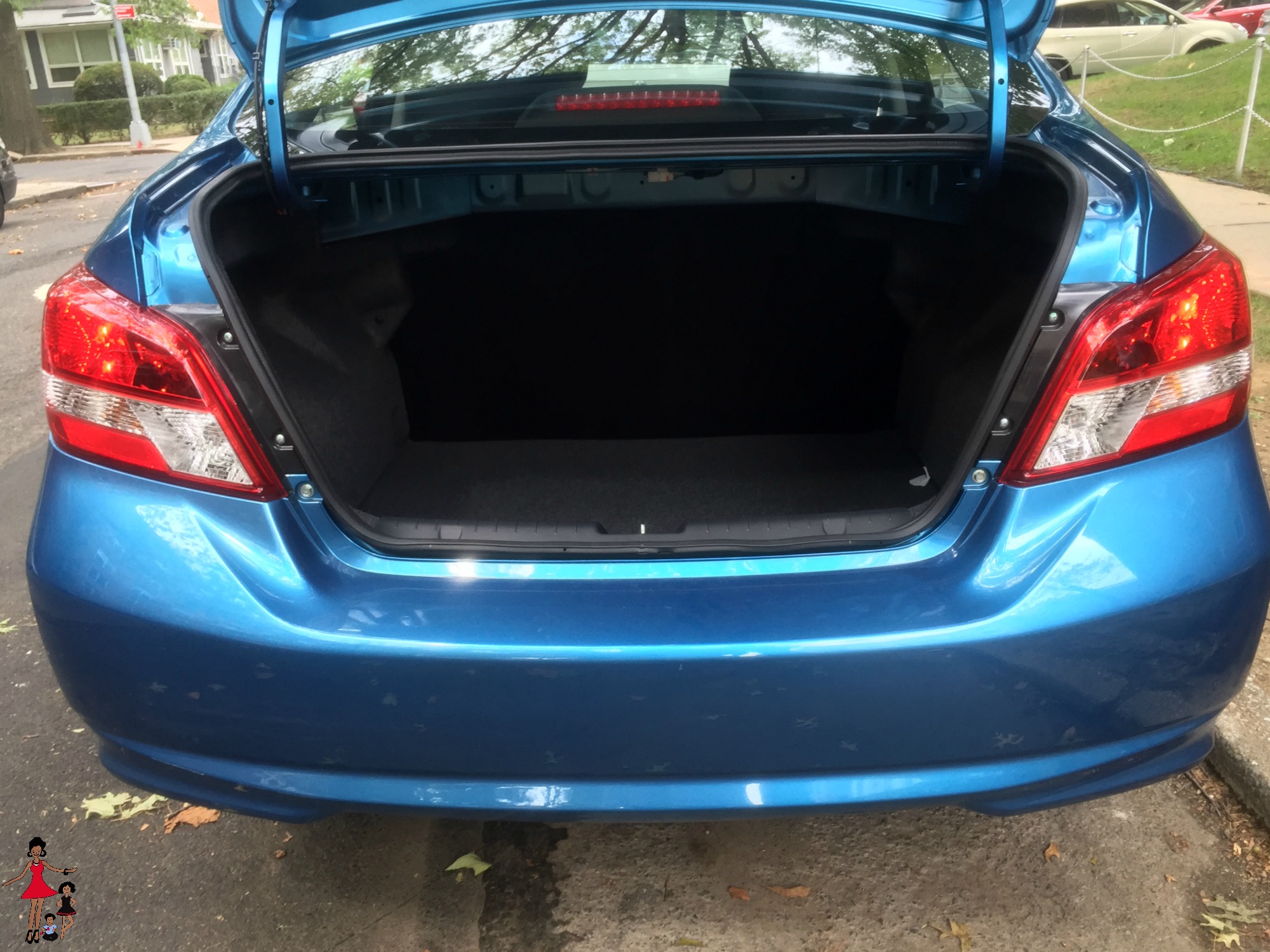 One thing that disappointed me about Laura was that she wasn't very good on gas but since she's a small car the Mirage is inexpensive to fill up. If you're considering purchasing a small yet spacious, budget friendly car the 2017 Mitsubishi Mirage should definitely be considered.
What do you think about the 2017 Mitsubishi Mirage G4?