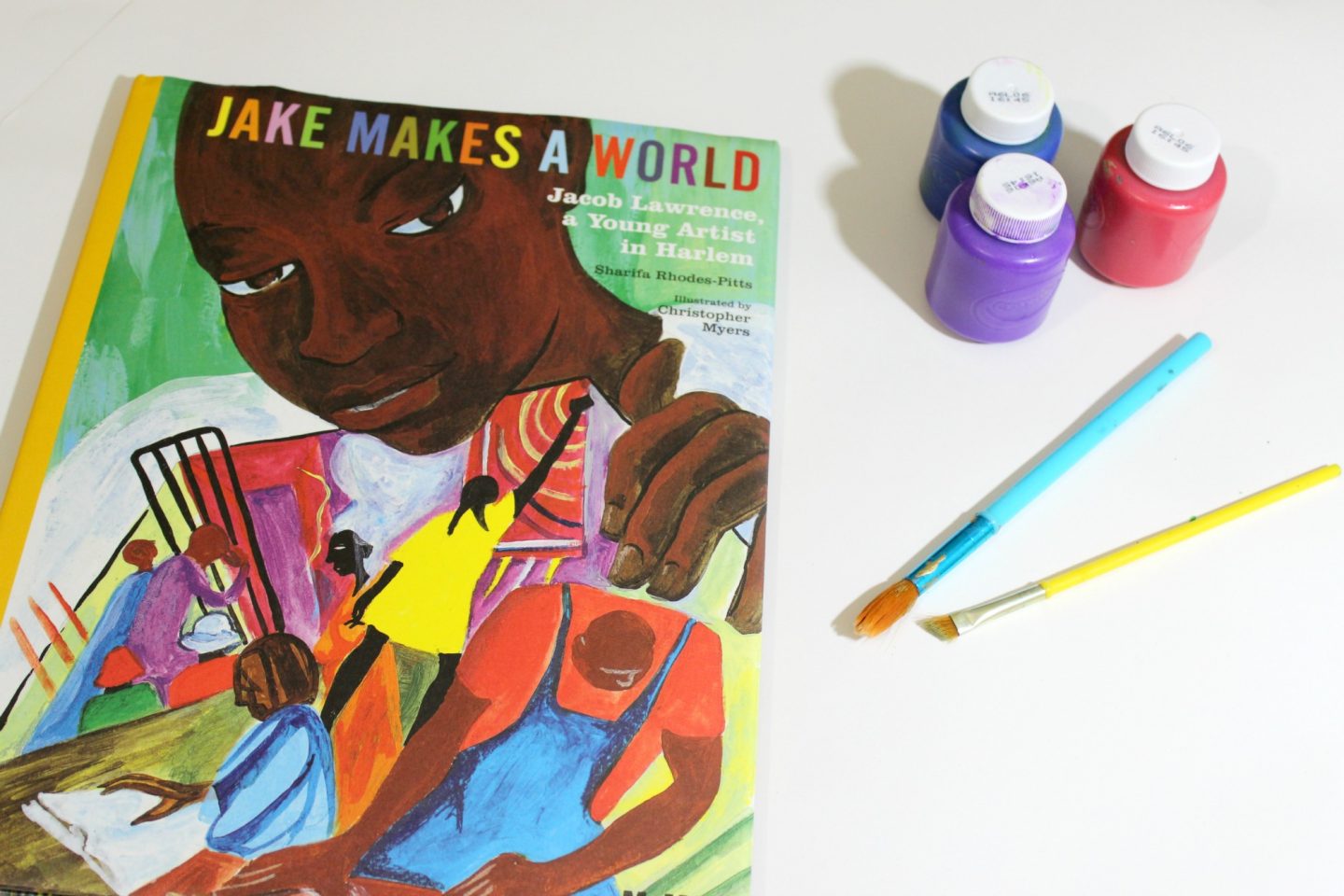 It's February and here in the United States, we are celebrating Black History month. During this month, we take the time to celebrate the legacy of our ancestors and to share powerful historical stories to inspire the next generation to strive to reach their maximum potential. As a mother, I've found that the best way to share our history and inspire my little ones is through reading. My kids both love books and within the past few years, I've made it a priority to collect diverse books that they can see themselves in and gain a greater depth of understanding in who they are. I wanted to share some of our favorites with you so your children can also benefit from these wonderful stories.
[Tweet "7 diverse children's books to add to your family's library!"]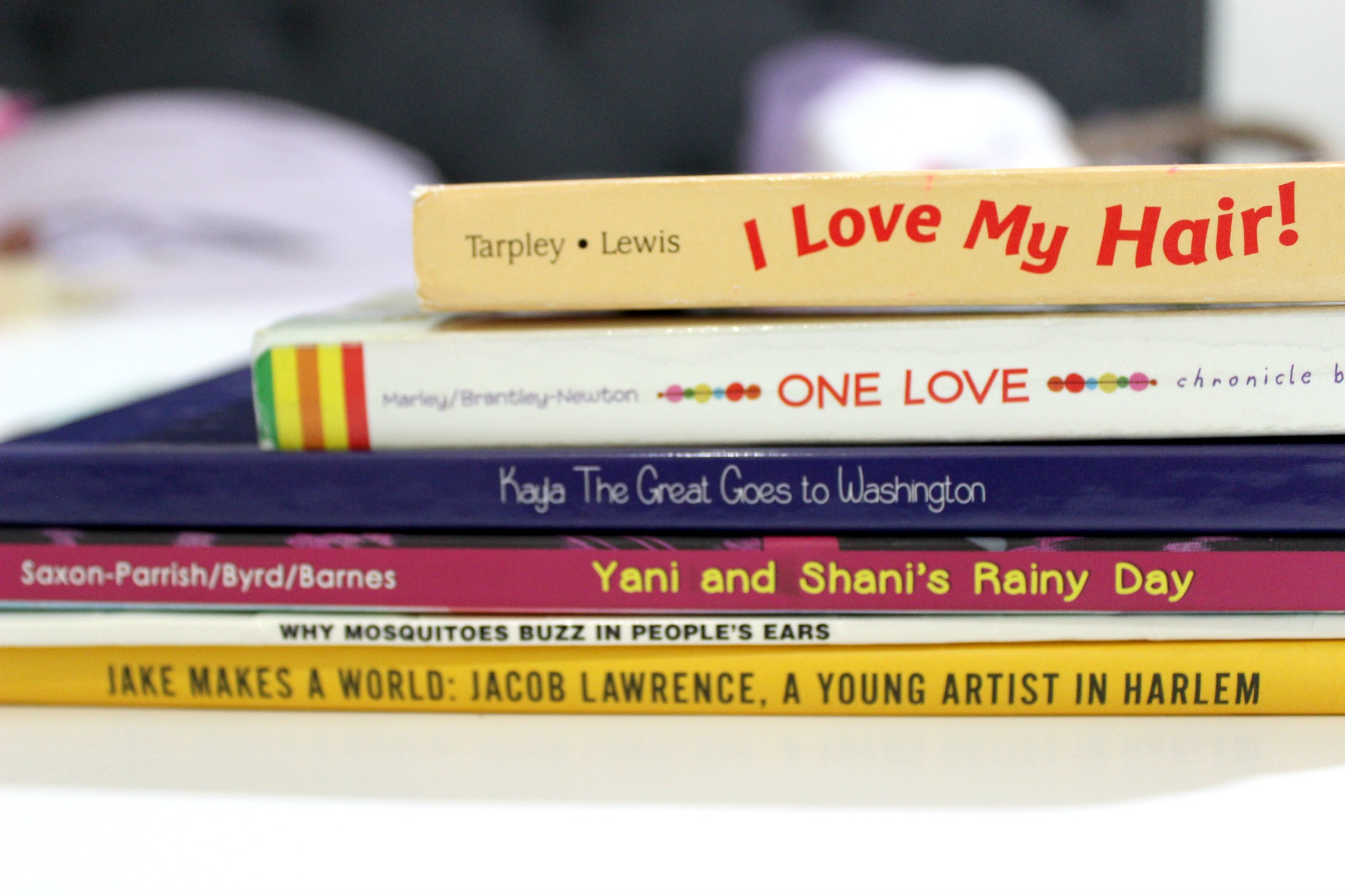 1. Jake Makes A World: Jacob Lawrence, a Young Artist in Harlem by Sharifa Rhodes-Pitts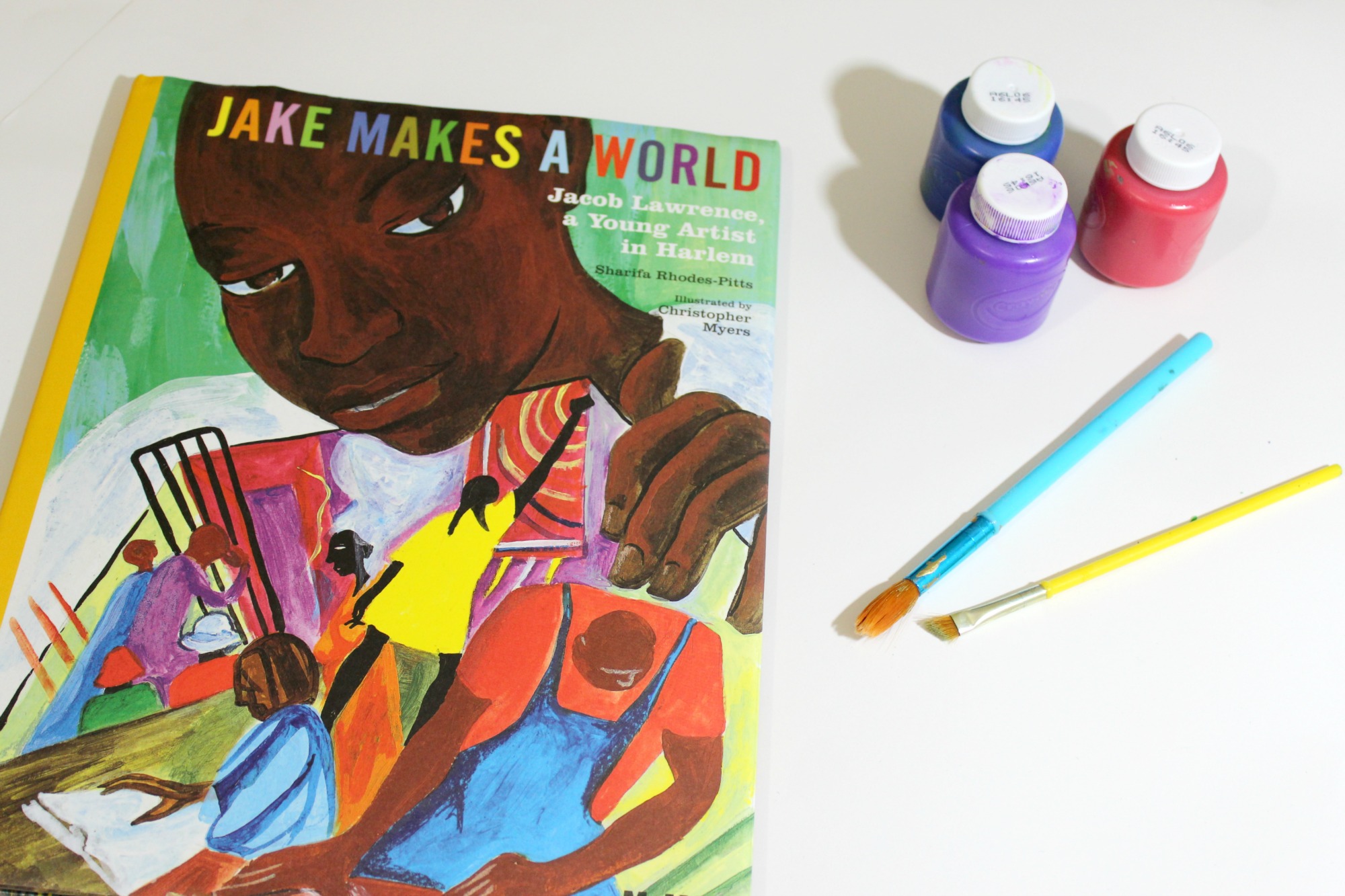 I discovered this book at the MoMA (Museum of Modern Art) Art Lab here in New York City over the holidays. My kids were busy playing at the Art Lab and I was keeping myself busy browsing through their library when I found this book. It's a story about Jacob Lawrence, the famous Harlem Renaissance painter who is known for his Great Migration series. This book shares the beauty of life in 1930's Harlem through the eyes of a creative child. This book has quickly grown as a favorite of my daughter who loves art and painting.
2. Kayla The Great Goes To Washington by Stephanie Davis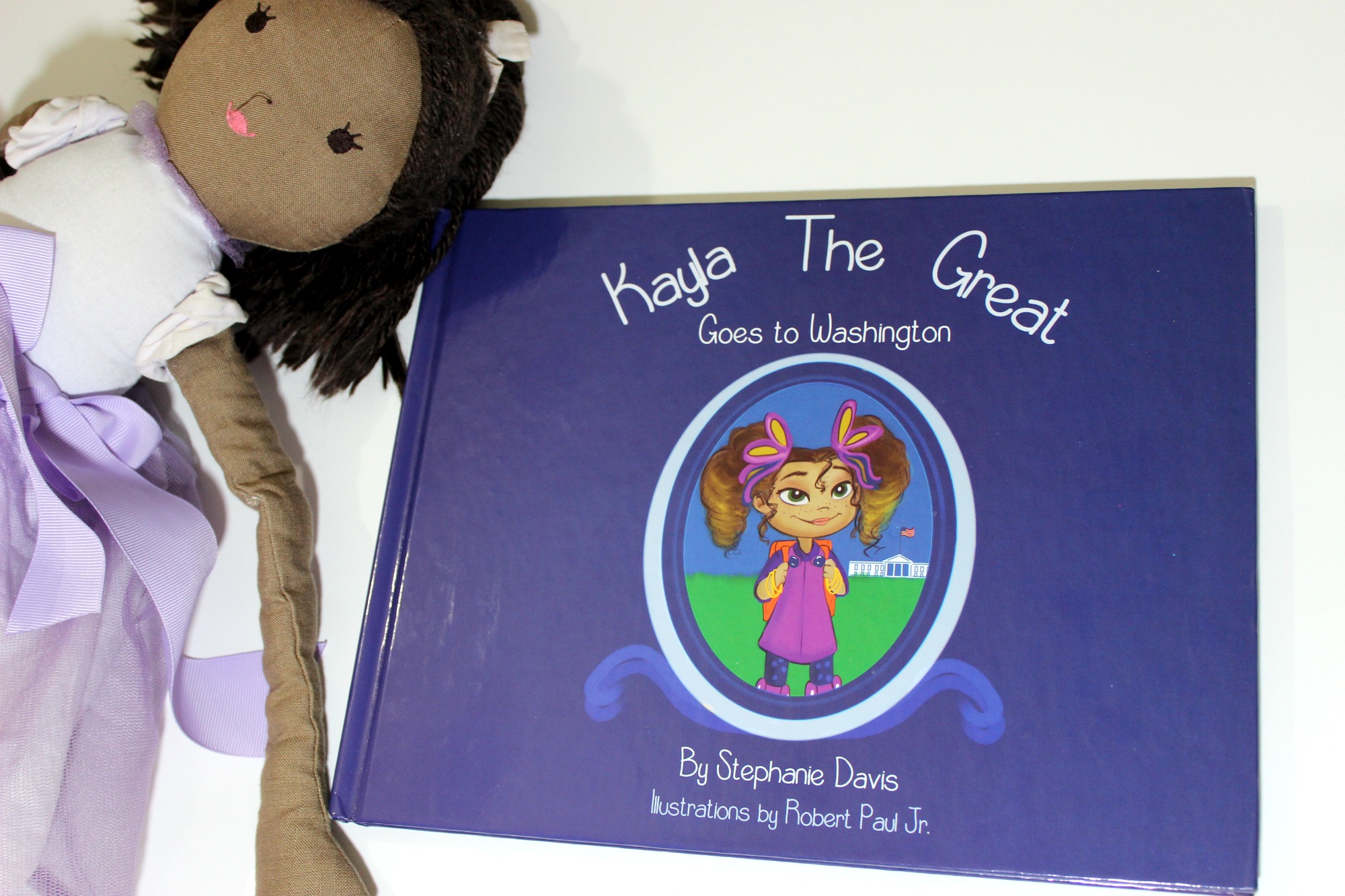 Last year, I shared our love for the Kayla The Great series and it's still a favorite at our home. Kayla is loveable and fun, I would love to see her transformed into a cartoon. In this book, Kayla and her family visit Washington D.C. and after getting lost in the White House through a series of events she gets to meet President Obama and First Lady Michelle Obama.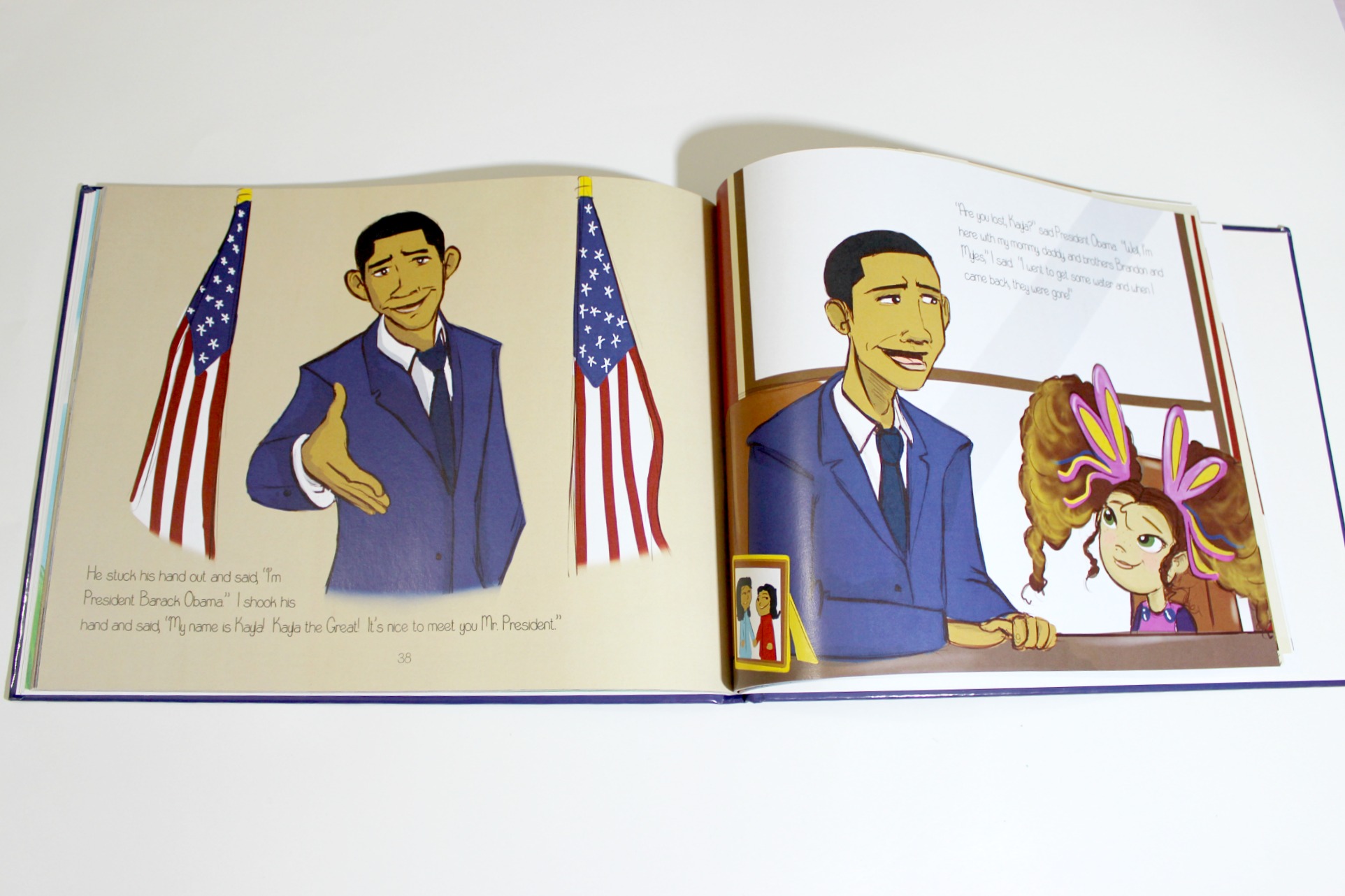 For most kids, 8 and younger there has been an African-American president since they were born, I love that this book documents that and makes him and his family accessible to children. With this being the last year of the Obama presidency, it's a great time to grab this book for your little ones.
3. I love my hair by Natasha Anastasia Tarpley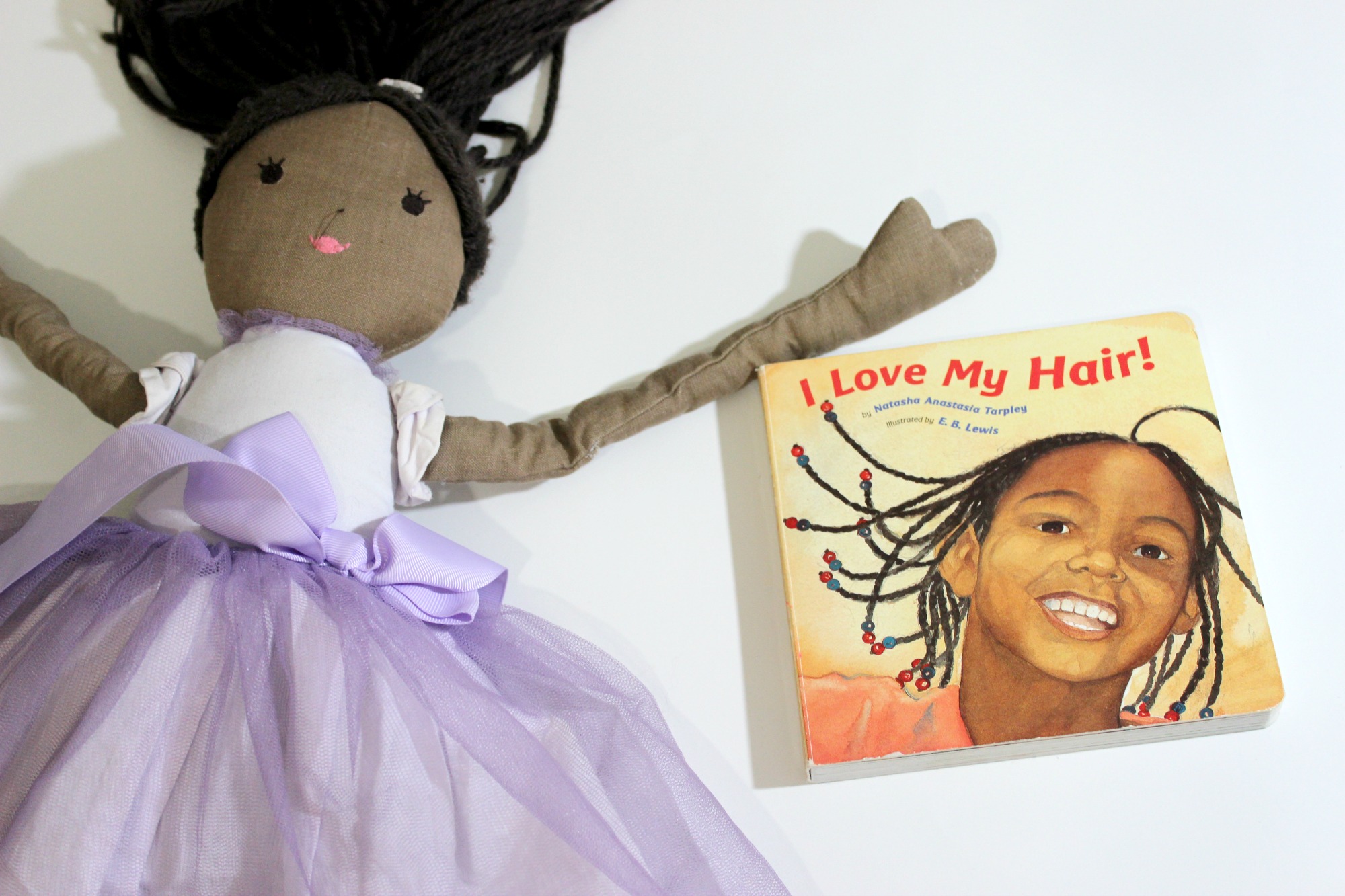 If you've been reading this blog long enough then you know that encouraging self-love in my children is a huge part of my approach to parenting. I am very intentional about ensuring that they are exposed to images and messages that build self-confidence. That's one of the reasons that 'I love my hair" is a book that I am love for my children. In this book, the main character shares all the reasons that she loves her hair and the bond that she shares with her mother because of the time they spend together styling it. It really adds beauty to that scared hairstyling regiment that most of us moms of color know. What I love about this book is that it shows all sides of the experience including how much the tugging on her hair makes her want to cry.
4. The Snowy Day by Ezra Jack Keats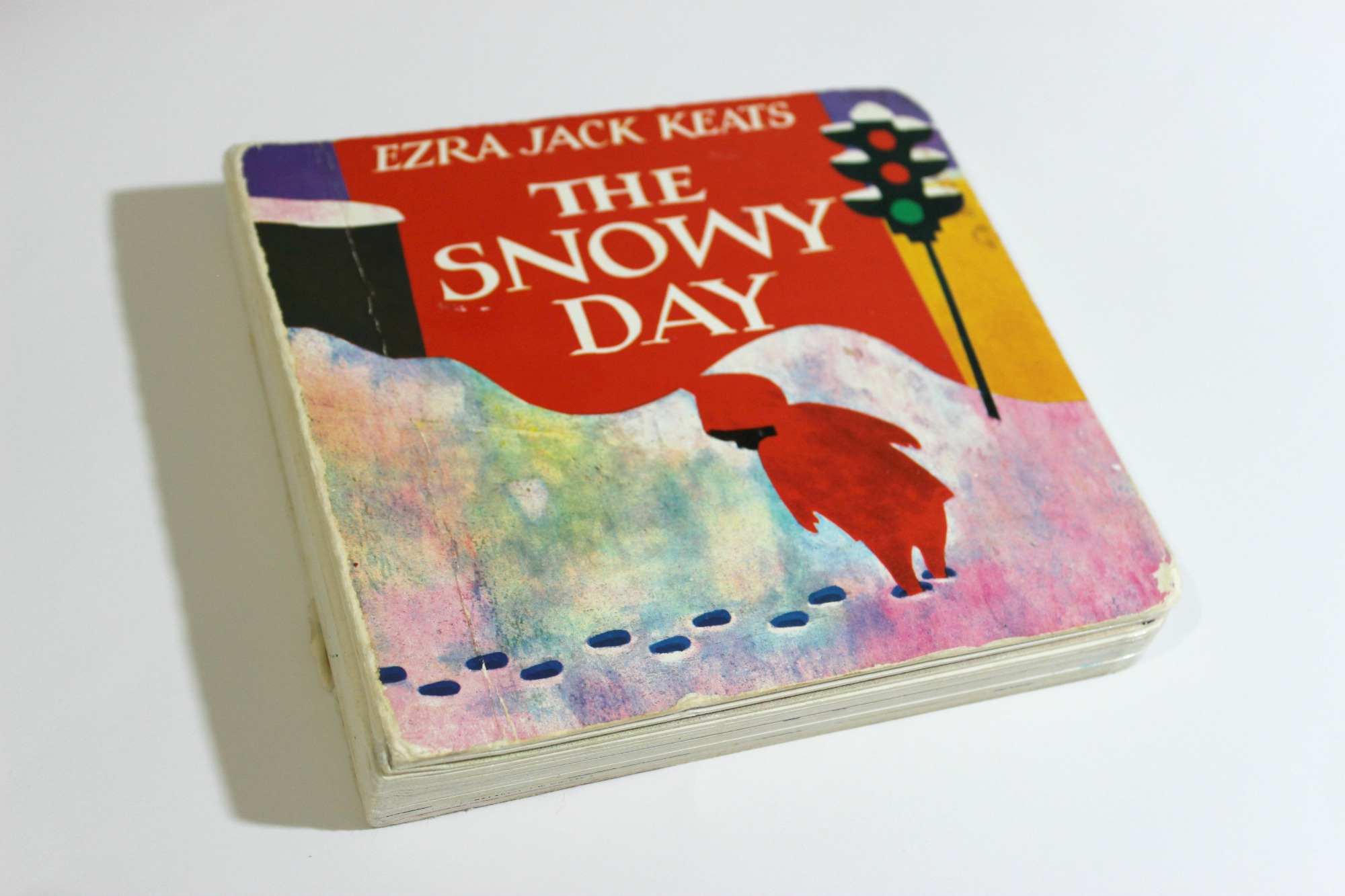 My daughter received this book as a gift when she was only a baby, we've read this book so much that she's memorized the story. She loves this book and she's even excited when he teacher reads it to her class at school. This book is about a little boy, Peter who explores his outdoors the day after it snows in his city. The illustrations in this book are incredible and I love how the story shows the deep love that his mother has for him, his relationship with bigger kids and his friends.
5. Yani and Shani's Rainy Day by Shani Saxon-Parrish and Ayana Byrd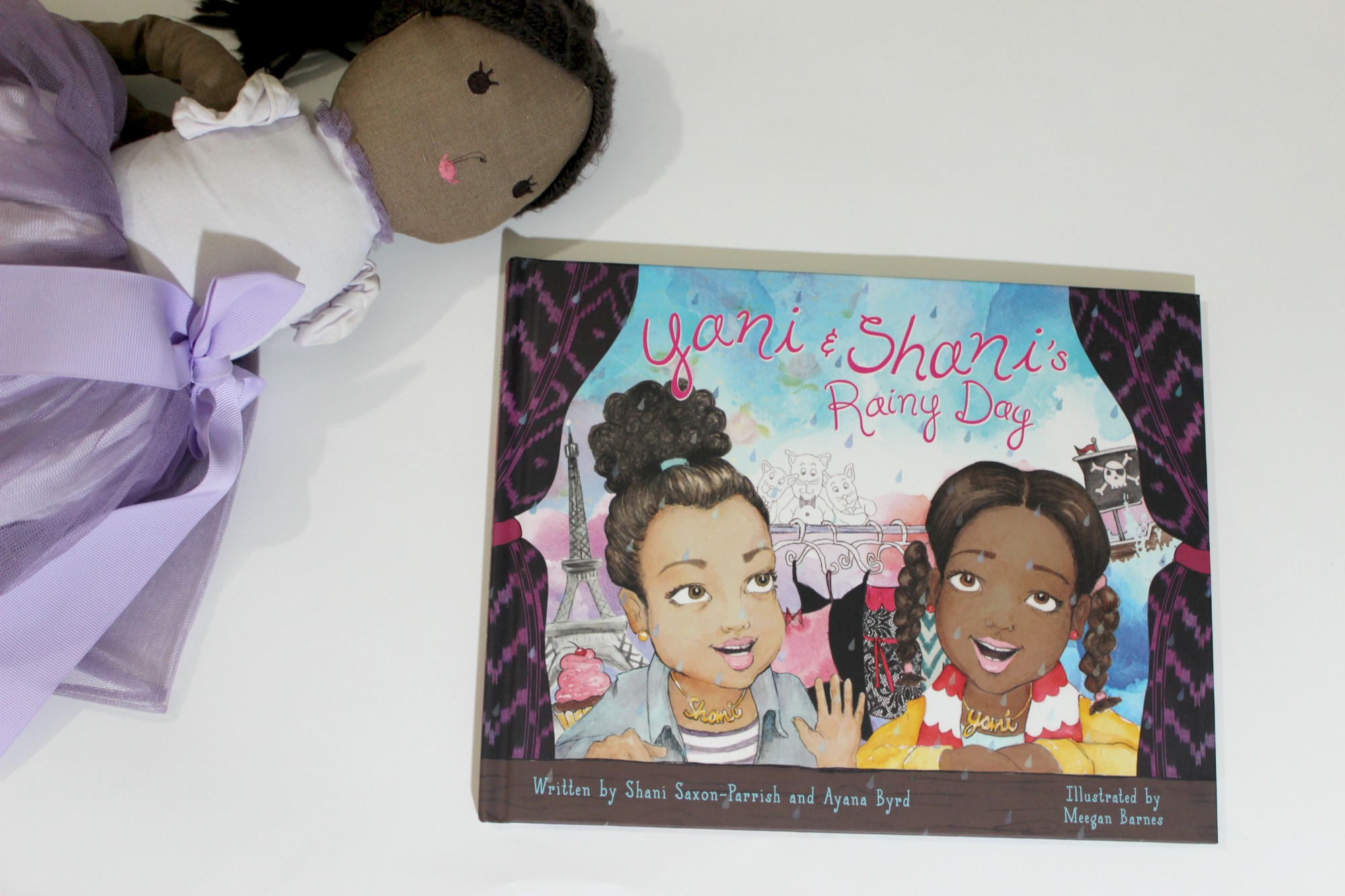 One way to encourage children to have a healthy understanding of who they are is to encourage their imagination. Yani and Shani are best friends who are stuck inside on a rainy day and use their imagination to explore the world in a fun way. This is a great book for our children encouraging them to use their imagination, dream big and make the best of every circumstance. The illustrations in this book are adorable with these two fashionable city girls that most kids will admire.
So of course, you know that there's no way that I would put together a list like this and not include a book that includes some Caribbean influence. It's well known that One Love is one of my favorite children books and it's one of my standard gifts to kids in my life.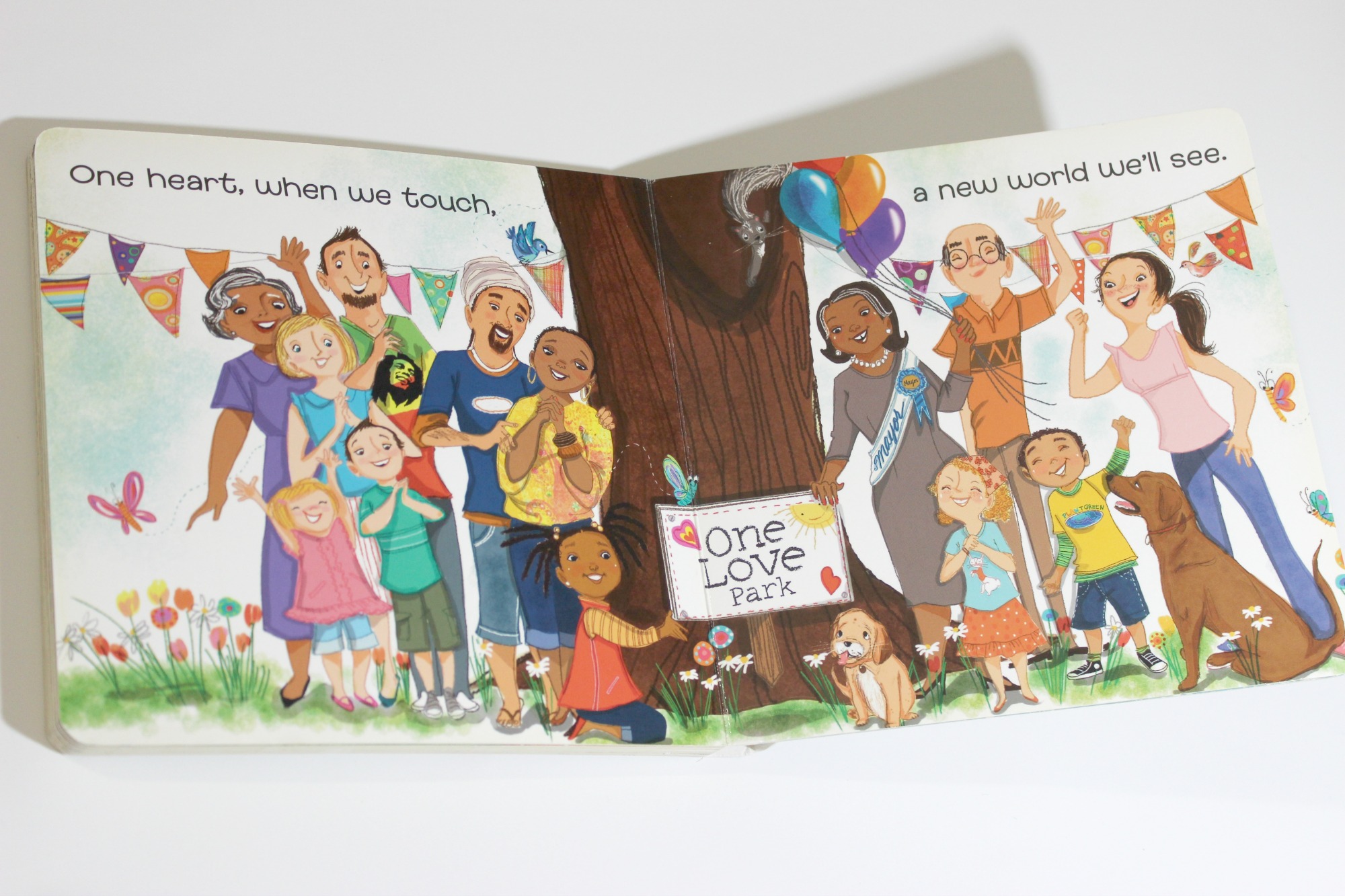 What I love most about this book at a time like Black History month is that it really encourages harmony between all races. It shows a diverse group of people working together towards a common goal (cleaning up a park).
7. Why Mosquitoes Buzz in People's Ears by Verna Aardema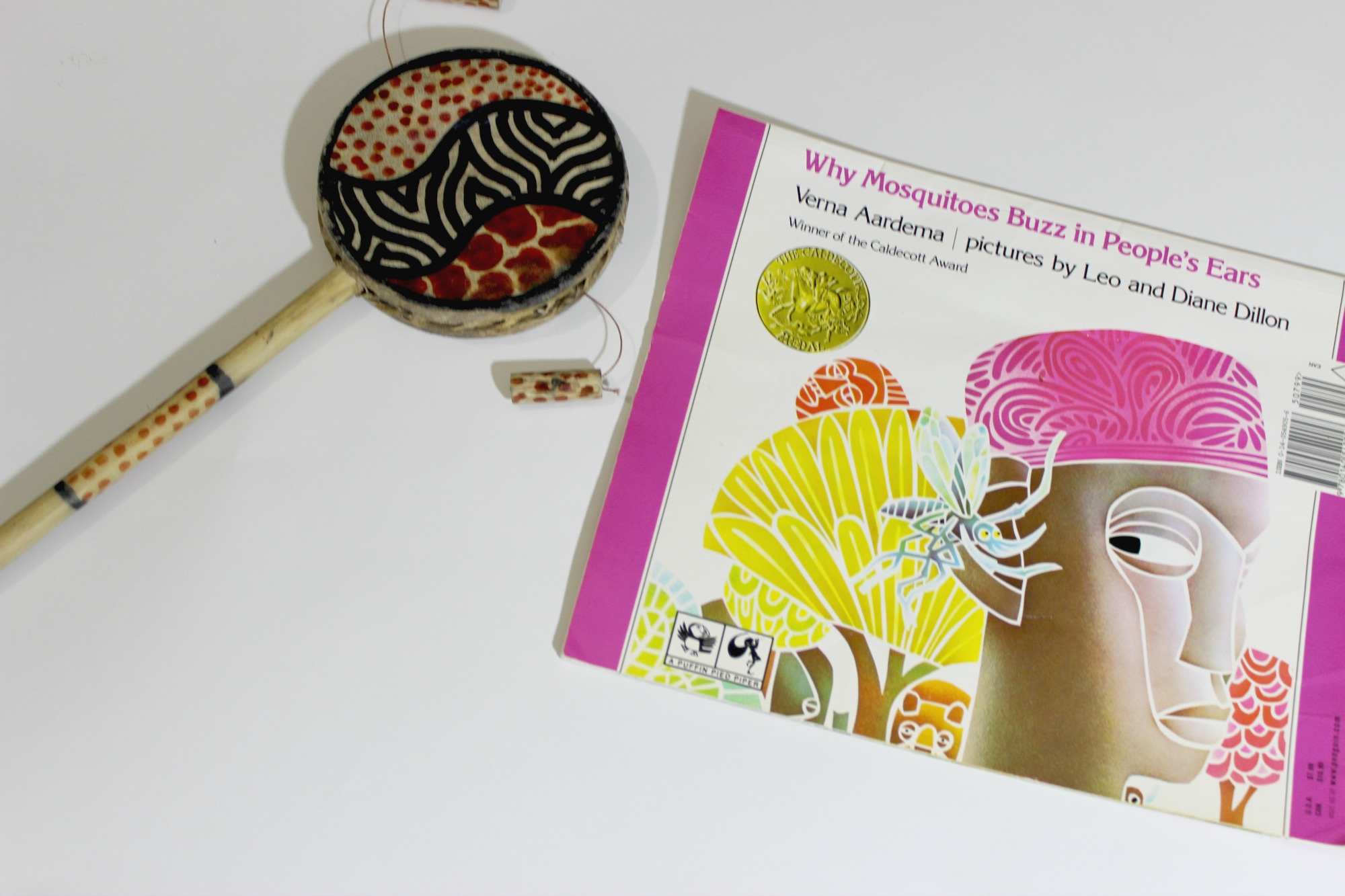 This book is a West African tale that gives a cute explanation of why mosquitos buzz in people's ears. It teaches kids that miscommunication can lead to huge consequences that can affect a lot of people.
So these are 7 diverse children's books that you should add to your children's library or borrow from the library during Black History month.
What are some of your favorite diverse children's books?