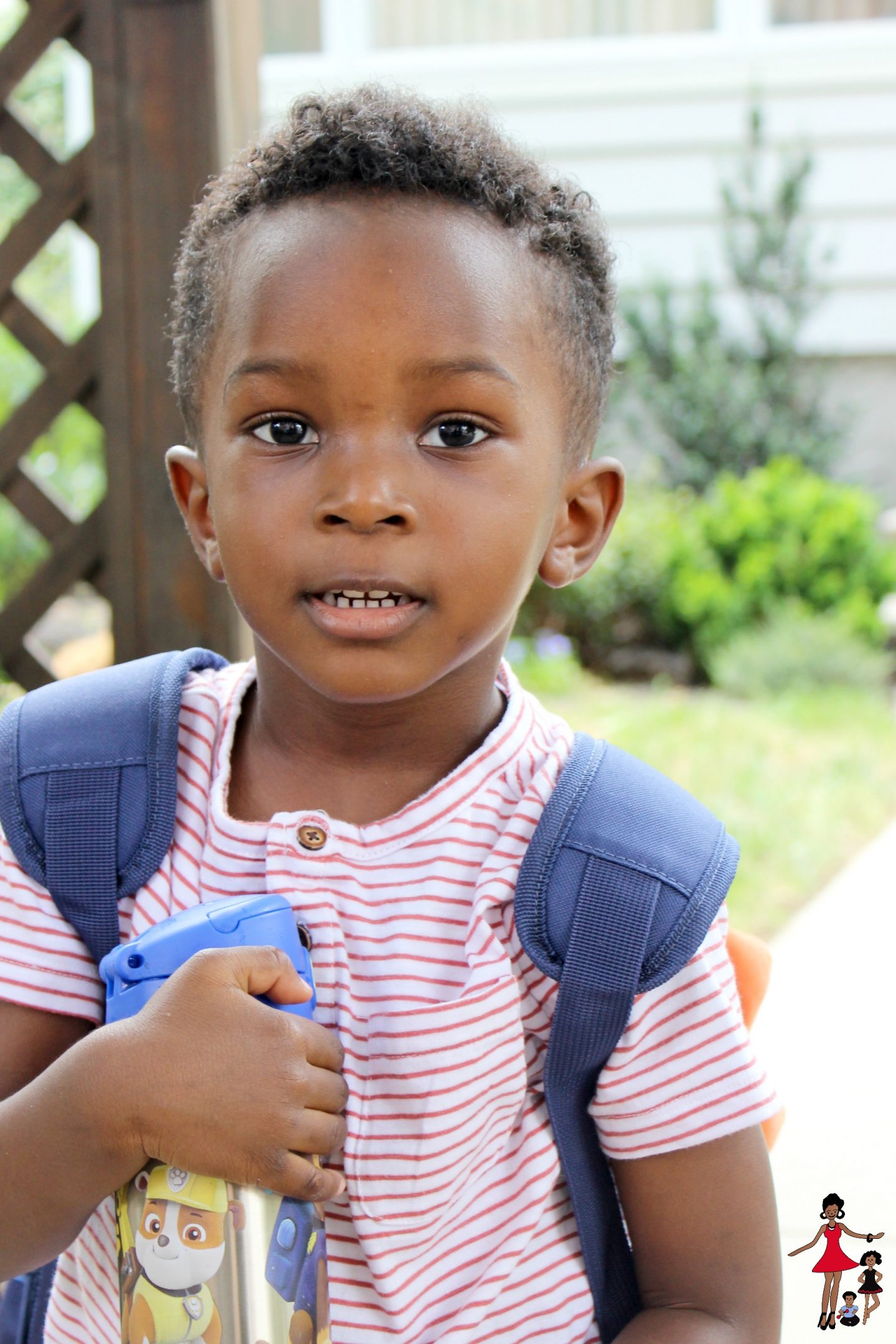 This post contains affilate links. 
By now most of you know that The Super Knight will be starting preschool in a few weeks. Well, last week the doorbell rang and the delivery guy had me sign for a box that happened to contain my little guy's new backpack. This was followed by him jumping around and asking me to Facetime everyone so they could see him model his new backpack. Since then he's been saying "Bye Bye" to me as I busy myself cleaning up or cooking to head to imaginary school. It's so cute to see his excitement and even to see the little toys he tosses in his backpack. However, as excited as he is about wearing his backpack he gets really shy whenever we mention that he will be making friends and meeting his new teachers. Who wouldn't blame him? Even as an adult in my early 30's, sometimes I get nervous when I'm meeting people for the first time. What I want is for him to learn is a little discomfort and new situations while a little nerve wrecking is important for advancement in life.
[Tweet "5 Backpack Must-Haves For Prechool"]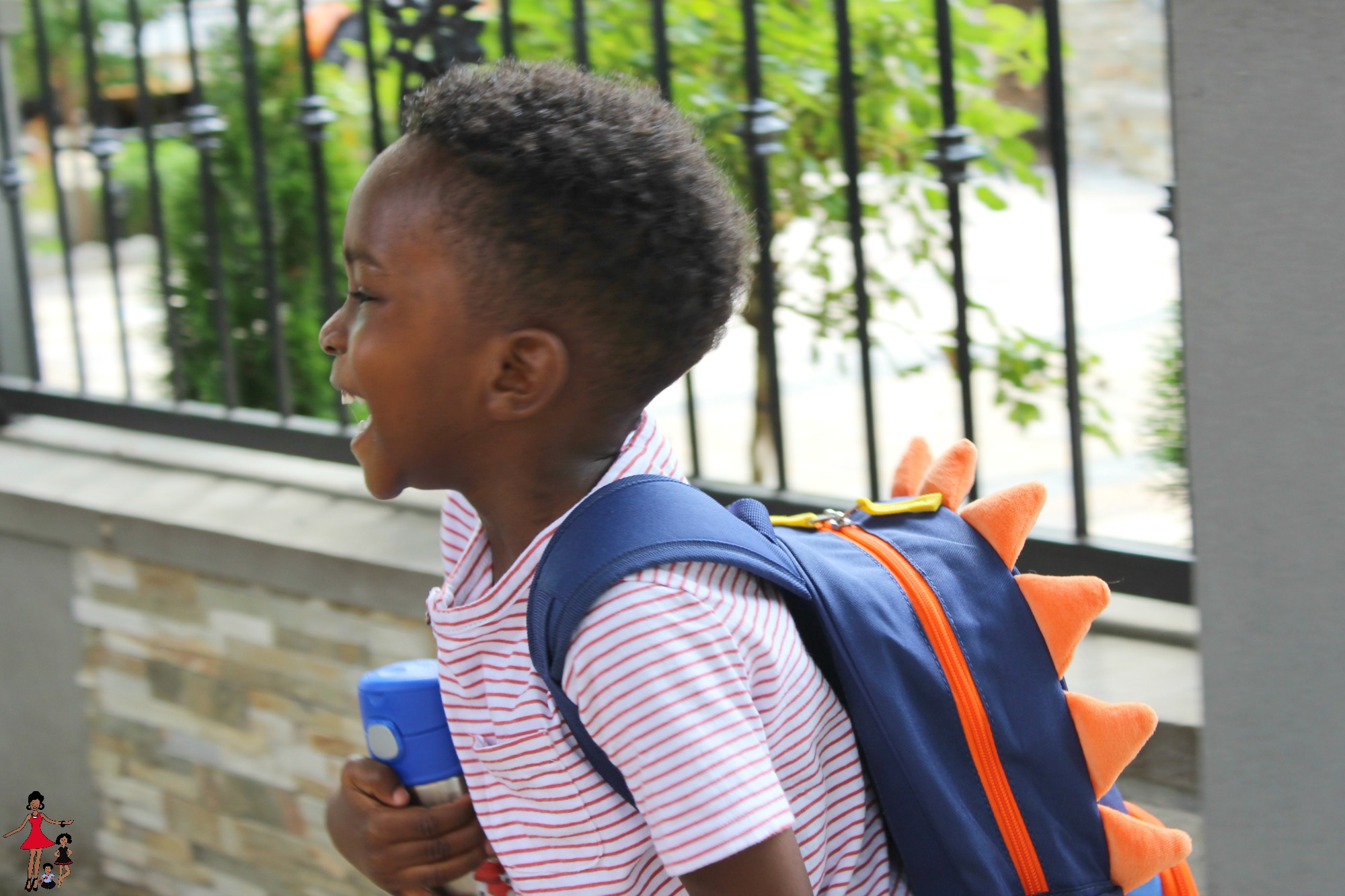 But not too much discomfort, because at 3, I don't ever want to traumatize him and make him reluctant to step out of his comfort zone or worst yet hate school in the future. To me, the balance is sending him off with as many comforts from home as possible so he feels confident and loved. Fortunately, I've been down this road with his sister before so I made a quick list of things that I remembered helped her at his age and hopped on the computer to placed a few quick orders.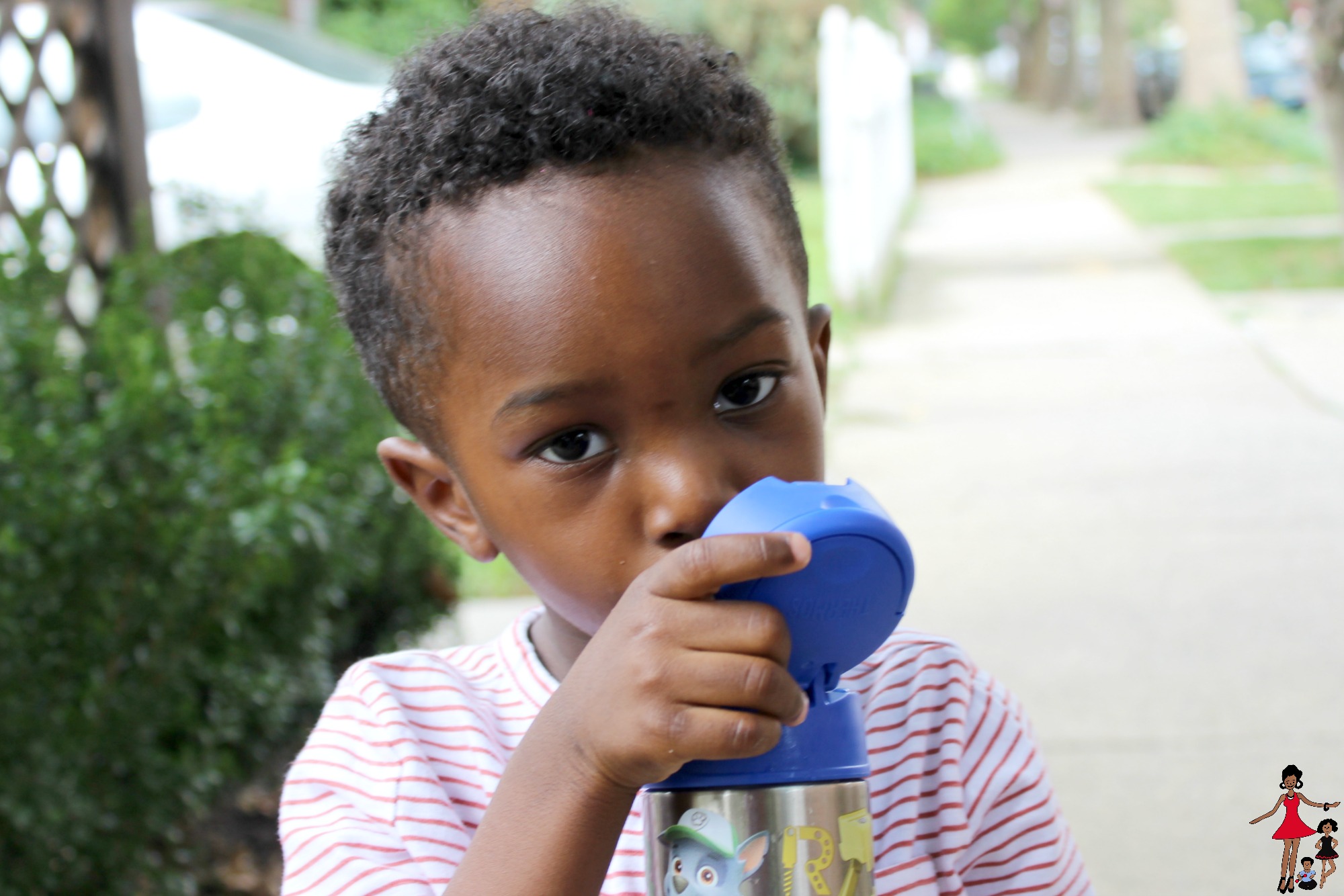 Here are my 5 Must-Haves For Nursery School Kids:
1. Water Bottle
We make sure that our little ones are hydrated by offering them water often and monitoring their water intake. When they're are at school it's not as easy to monitor their water intake so I like to pack them water so they can remain hydrated throughout the day. My preference is stainless steel bottles with their favorite characters.
2. Packet of tissues
Sure the teacher's desk will have a box of tissues but I think it's important for my little guy to have his own packet of tissues especially for the first few days of school when he may be a little nervous to speak up about his needs.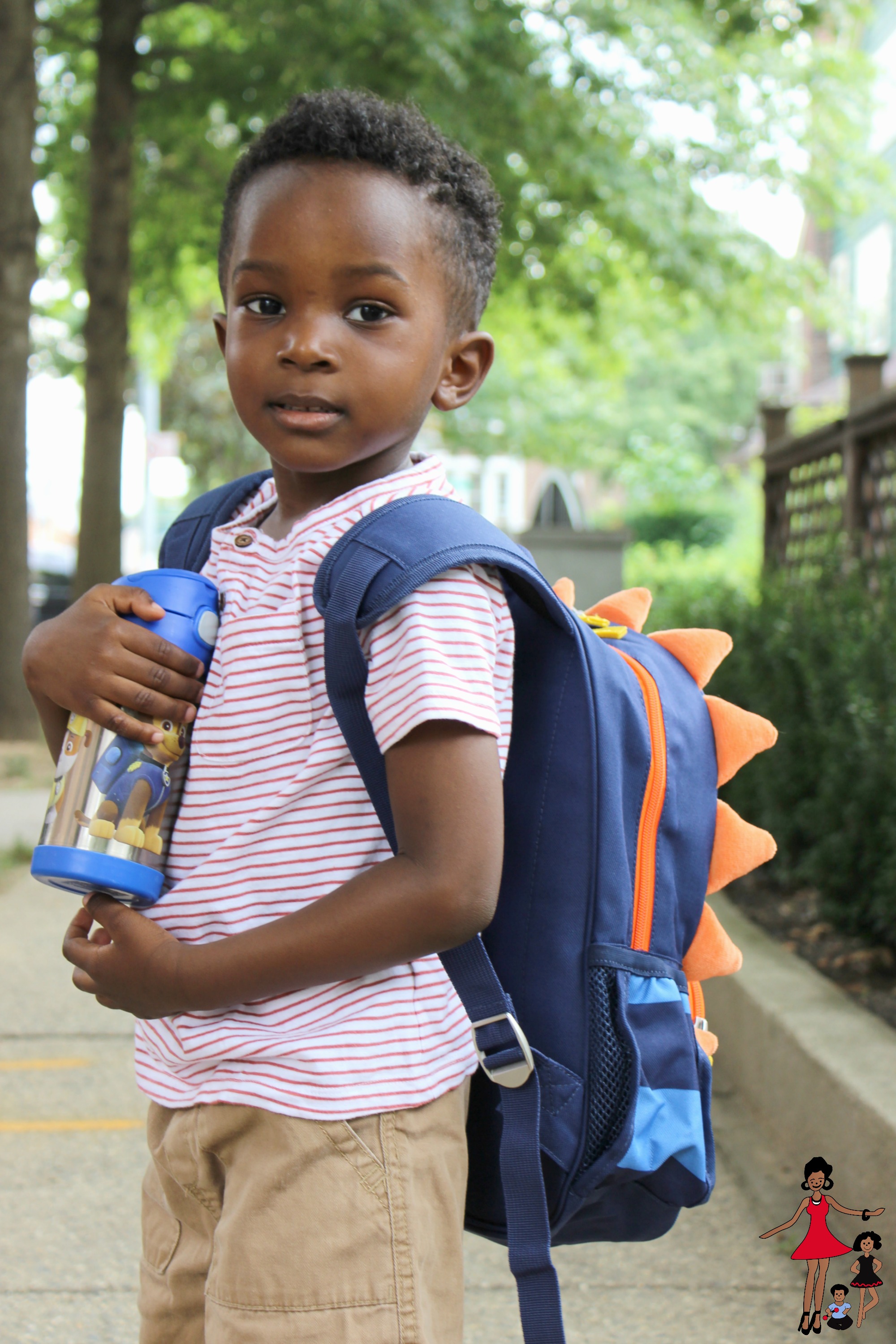 3. A photo of your family
My daughter's preschool was really cool with this and each kid had a photo of their family at their seats  and their cubby. I think this made their days easier and were great conversation starters. I'm not sure if my son's class will be set up for him to display our family photo (I hope so) but I will definitely place one in his backpack that he can look at if he ever starts missing us during the day.
4. Lip balm
My kids both like to keep their lips moist. I usually hold on to my little guy's lip balm and apply it when I see fit but I'm going to hand that responsibility over to him so he can apply it if he ever feels like his lips feel dry.
5. Extra outfit and socks 
At 3, accidents are highly likely between potty accidents and just spills. I'm going to send my guy extra outfit, socks and underwear. If you're doing this, make sure to switch to weather appropriate backup outfits as the season's change. Also, don't forget to label everything.
What else would you add to this list of must-haves for nursery school?